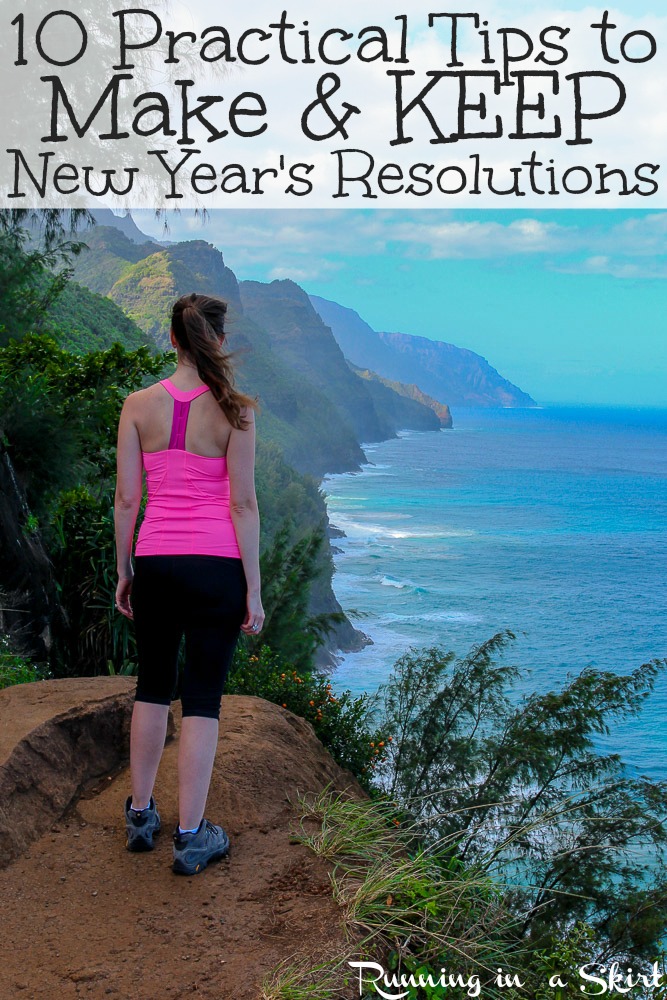 It's time to make this year the best yet! These are my tips for making and actually keeping New Year's resolutions.
Hello! Hello!
With only a few days left until the new year, I've been thinking about ways to improve my life in the coming year. I know I can't be the only one... right!? Health... happiness... running a better blog... there's lots of good ones to think about.
New Year's Resolutions make me feel empowered and in control of the year ahead. But keeping New Year's Resolutions can be a whole other obstacle. Did you know somewhere between 75 and 80 percent of resolutions never make it past January? Yikes!
So how do we beat the odds? How do we all become better in this New Year?
My suggestion is to start with making better resolutions and do some work ahead of time to commit yourself to success!
10 Tips for Making and Keeping New Year's Resolutions
1. Set Attainable Goals
Setting attainable goals is probably the most important thing you can do to actually succeed in keeping New Year's Resolutions.
For example, if you've never run at all, don't set a goal to run a marathon by Spring. A much more attainable goal would be to pick a 5K to run in March.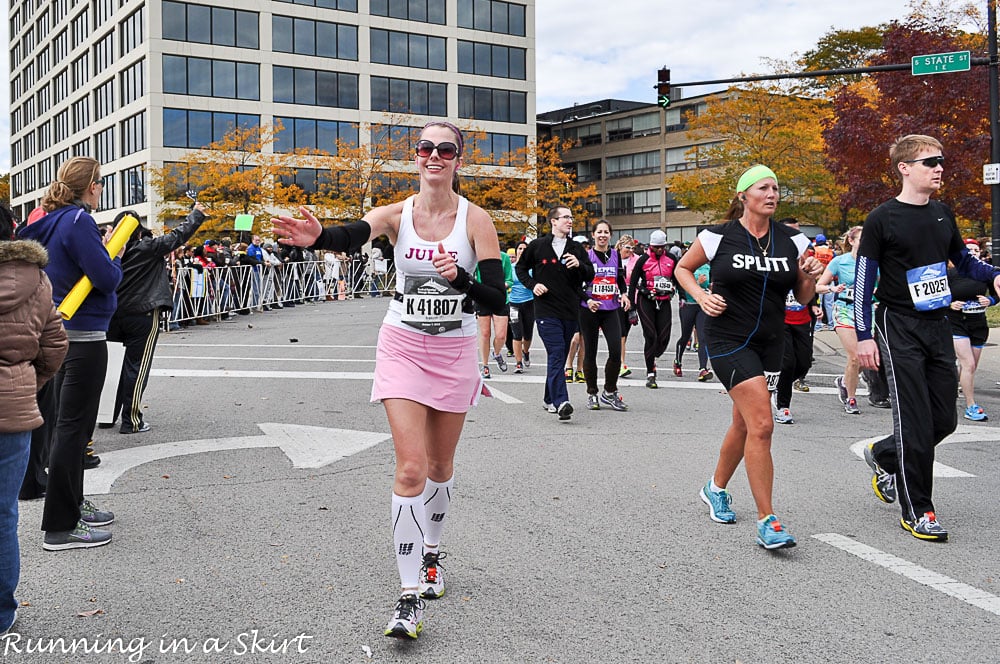 If you don't workout at all, don't make a goal to go to the gym everyday. You could start by doing three days a week and adding the fourth and fifth day in a few months.
The same holds true for a weight loss goal. Don't resolve to fit into your skinny jeans by Valentines Day if that means you have to lose 50 pounds in a month and a half. Try to map out smaller, more attainable increments. Valentines Day may be unrealistic to drop 50 pounds, but could you have it off by July 4th?
How about wishing for a summer in shorts instead? You will be much more likely to keep your goals if they are ones that don't take a magician to pull off. Don't be afraid to dream big, but remember, we are only human. You want to set yourself up for happiness.
2. Get The Tools to Make it Happen
If you want to run, but you have bad shoes, you will probably not run. If you want to workout, but you don't have any workout DVD's or a gym membership, you probably will just sit around. Keeping New Year's Resolutions means you need tools!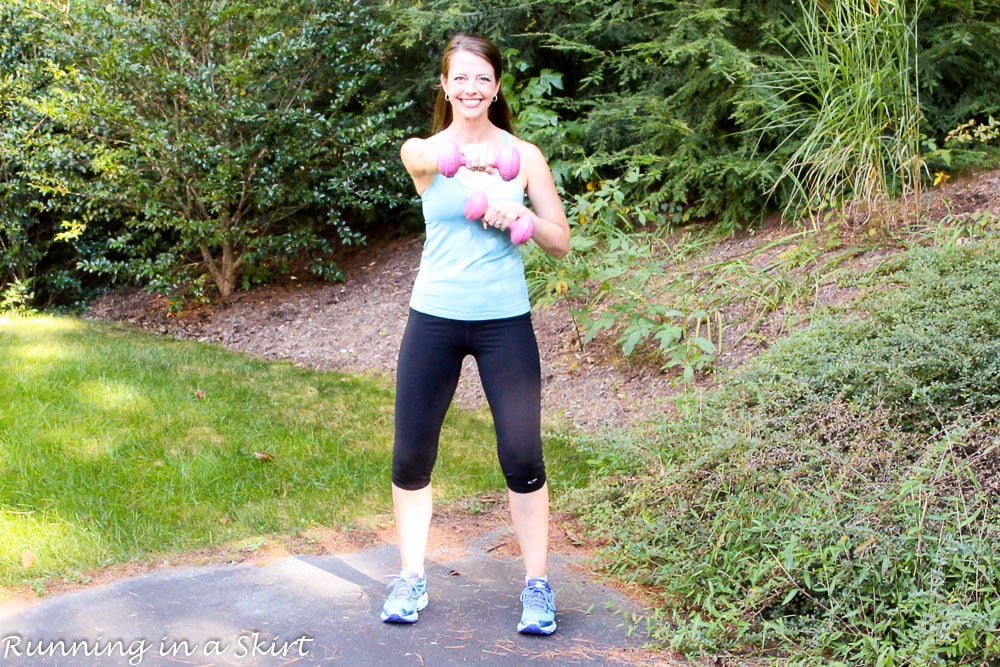 Don't just talk about doing something, make an investment! If you spend some of your hard-earned money on a tool to make your goal easier, you are more likely to do it.
3. Do Your Research
Don't fall for the gimmicks or quick fixes to lose weight or get in shape.
Your best bet to lose weight is to make a lifestyle change which includes reducing processed food, eat a lot more vegetables and eating overall healthier food.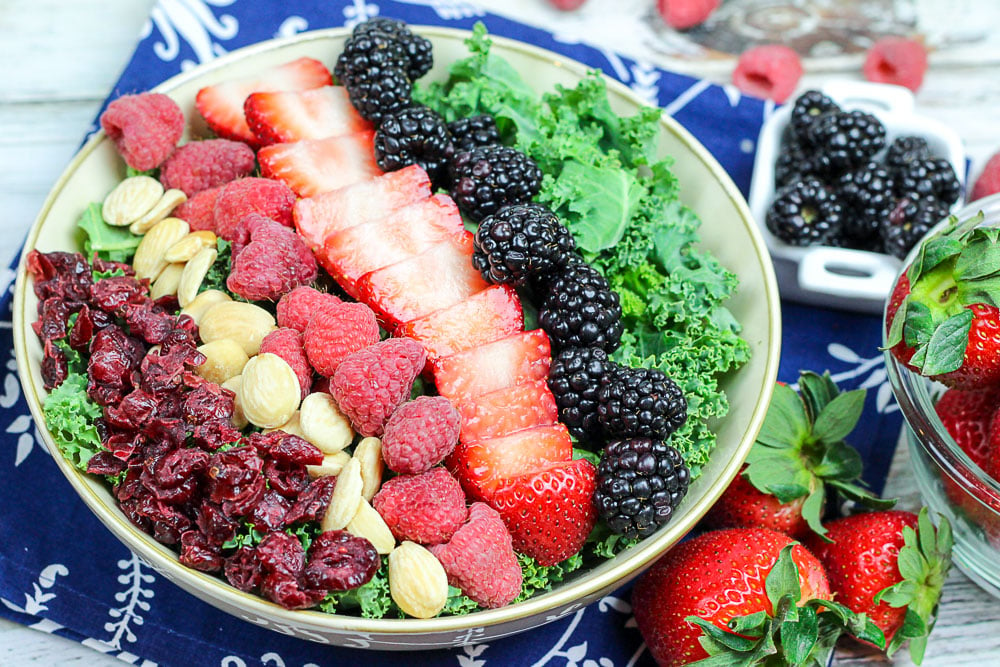 Depending on your situation you may need to monitor your calories and burn more calories through good old-fashioned exercise.
Fad diets will not bring you long term results. If you want to join a gym, find one that matches your lifestyle and location. If you work at night, a 24 hour gym, might suit you best.
Many gyms will be running specials to join right now, but make sure you read the fine print of the contract and can fulfill the commitment. If you aren't comfortable with their deal and they will not change it, go somewhere else. If you want to start running, find a good couch to 5K program or read a great blog about starting to run.
4. Set intermediate Goals
Pick smaller goals that will help you achieve your larger resolution. If you want to run a 5K, set a goal to build up to running for 20 straight minutes within a month or two. If you want to lose 50 pounds, plan to drop a certain amount per month. If you have some smaller landmarks along the way to your big resolution, you are less likely to procrastinate on the whole thing or just quit. You can hold yourself accountable for these baby steps.
5. Tell Friends and Family
Tell people what your goals are and that you are serious about making them happen. You can even ask them to help you by asking about your progress. Good friends will encourage you to go to the gym or go for that run instead of doing whatever else may sound like more fun after work. Really good friends will not offer you donuts if you are trying to lose weight. Let's all support each other in improving our health!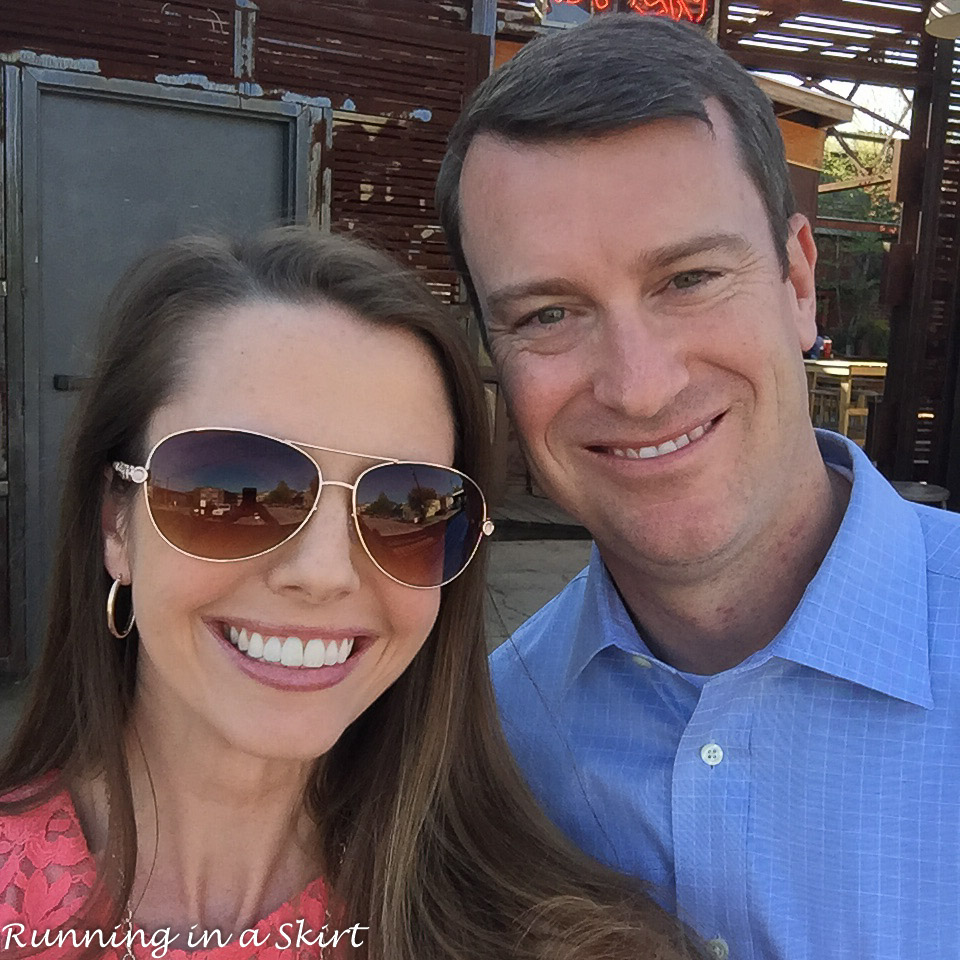 6. Find a Support Team
Find people who are trying to accomplish the same goals you are. If you ask around, you probably know people who have the same resolutions you do.
If you are starting to run, contact a local running store or track club. There are beginning running groups you can join and that you can run with. If you join a gym, ask them for guidance or help. It can be intimidating, but it's their job to help you! If you are losing weight, consider joining a group like Weight Watchers or find a free online support forum. If you want to improve your online business, find a Facebook group with people who are trying to do the same thing.
7. Use Technology to Help
There's an app for that! Your handy new smartphone can help you out. There are apps to track your calories, help you find healthy food on the go, map out your workouts, or even tell you how far you've run. The technology out there is amazing and it can assist you with the numbers and stats behind your goals.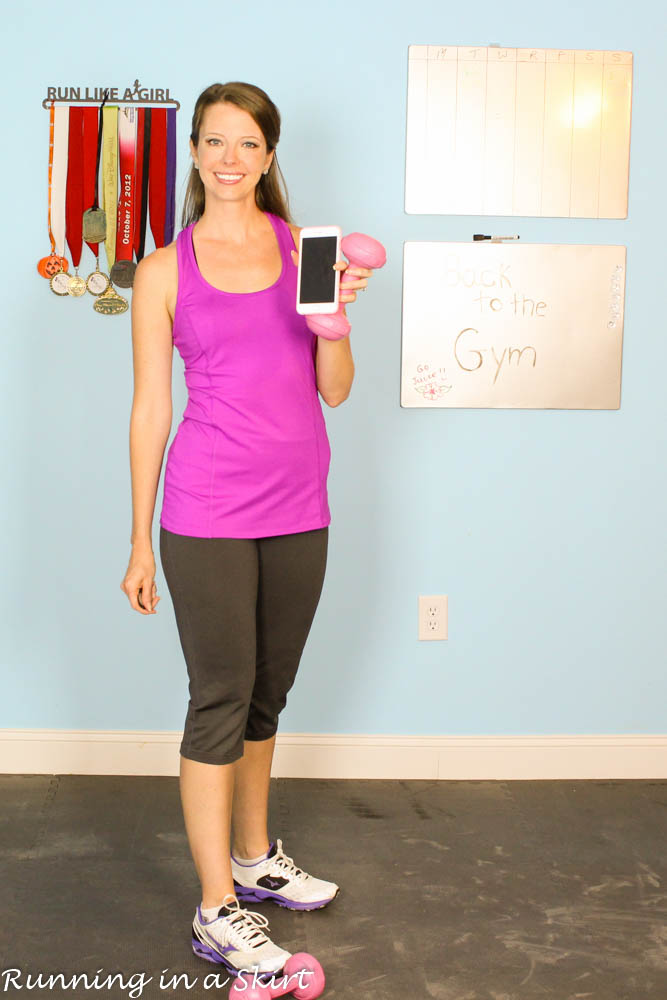 8. Have Fun
If you hate being at home, don't decide to workout using workout DVD's. If you hate running, don't resolve to run five days a week. Find something you enjoy, at least a little, and try to have fun with it. You can get a new playlist for your run or workout. You can attend a Zumba or dancing based cardio class. Mix up your routine by going to a different park or a different cardio machine at the gym. If you are watching your calories, look online for new, low-calorie recipes.
If you know you don't have time to shop, try a meal delivery service like Blue Apron. They send you everything you need to make healthy, tasty meals at home and you don't have to go to the store. It's a busy person's dream!
9. Don't Give Up at a Setback
If you totally blow your diet or don't work out for a week or two, don't give up! Just because you have a setback or life goes completely nuts on you, it doesn't mean your resolution is toast. Jump back into your diet TODAY or go to the gym TODAY. Don't give into a setback and jump back into your fitness or weight loss routine immediately. Waiting until Monday never works.
10. Reward yourself
It's hard to change your routine and start working out or eating better. Decide now to give yourself a little reward if you accomplish an intermediate goal. For example, if you lose 10 pounds, buy yourself a new shirt. Or if you run that 5K, buy yourself new running shorts. If you aren't into clothes, how about a pedicure for all that time on your feet? Just be careful not to reward yourself with food. As tempting as it may be, even a little treat, could completely undo all the hard work you just put it.
10 Practical Tips to Make and Actually KEEP Your New Year's Resolutions #newyear'sresolutions #newyear's
Click To Tweet
Making and keeping New Year's Resolutions can lead to a very happy 2017! Good luck setting them and I have faith that you can follow through!
Want to find these tips later? Pin this to your favorite Pinterest board!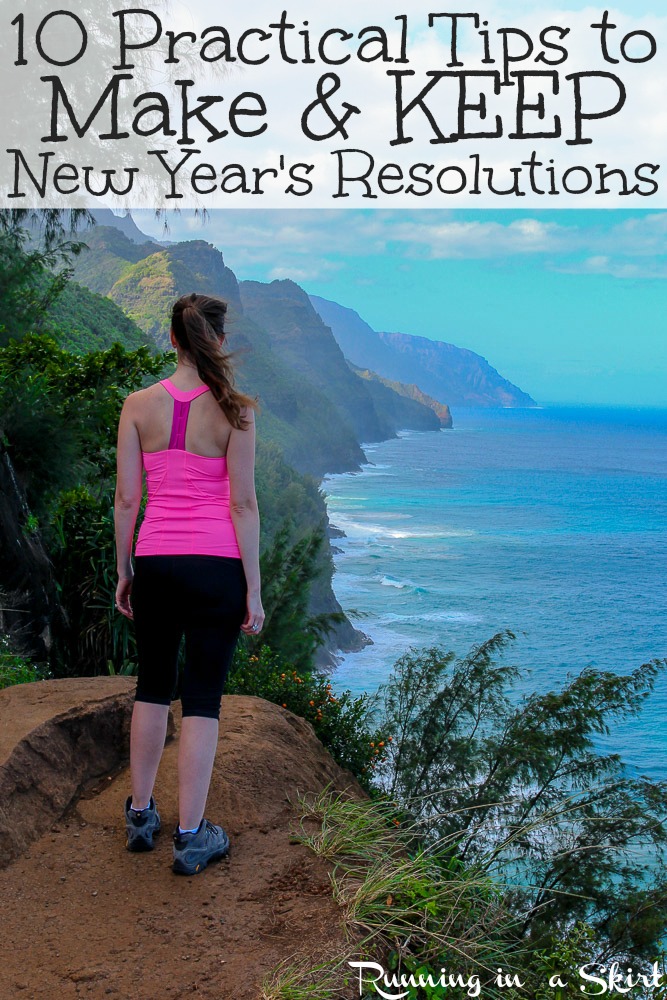 Your turn!
What are your New Year's Resolutions?