Get ready to roll in a new month with 5 Healthy & Seasonal Recipes to Try This October!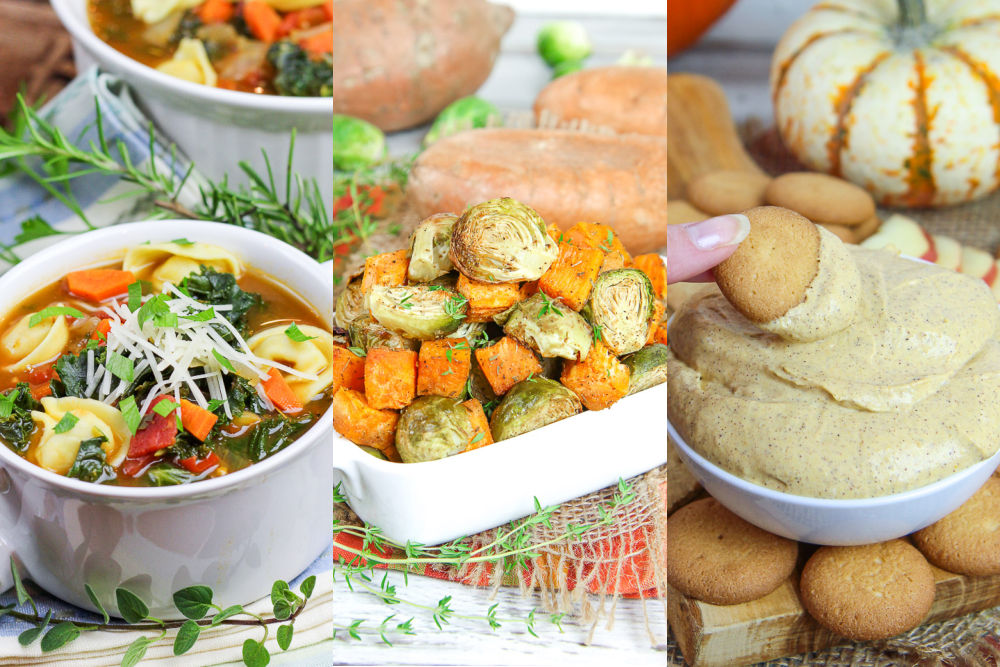 Hi guys!
I can't believe it's October. With the start of the new month, I've put together a few recipes from the Running in Skirt archives for you to try. I know how hard meal planning is and my goal is to make it easier for you to try something new. Each month I put together a combination of healthy and seasonal recipes ranging from meals to side dishes or even snacks. Hopefully, this can help you get inspired in the kitchen without having to spend a lot of time fussing over Pinterest.
With Fall officially in full swing my recipes this month feature fall flavors including two meal dinner ideas, one side dish, one breakfast, and one fun snack. All of these meals are cozy and have lovely fall flavors like pumpkin and apple. I know you will love them all.
Did you know that I have over 500 recipes on my site? If you are looking for something in particular to make, it's a great resource! Make sure to check out my brand new recipe page which now features categories and an easy search bar at the top. My new homepage also now features my most popular recipes and easy buttons to reach different types of recipes like dinner ideas or smoothies.
Happy cooking!
5 Healthy & Seasonal Recipes to Try This October
Pumpkin season is in full swing and this yummy Pumpkin Cheesecake Dip is perfect for the equation. Many pumpkin dip recipes call for cool-whip but mine is made with real pumpkin, greek yogurt, and cream cheese. It's spiced with pumpkin spice and sweetened with honey making it an irresistible snack to serve at a party or even just after school.
Serve it with something healthy like apples or something more fun like vanilla wafers... either way it's delish.

I love making baked oatmeal this time of year because it's such a simple and healthy breakfast that you can make ahead and enjoy several days in a row. This Apple Pie Baked Oatmeal uses fresh apples, spices, and a touch of brown sugar. It's simple, healthy, and kid-friendly!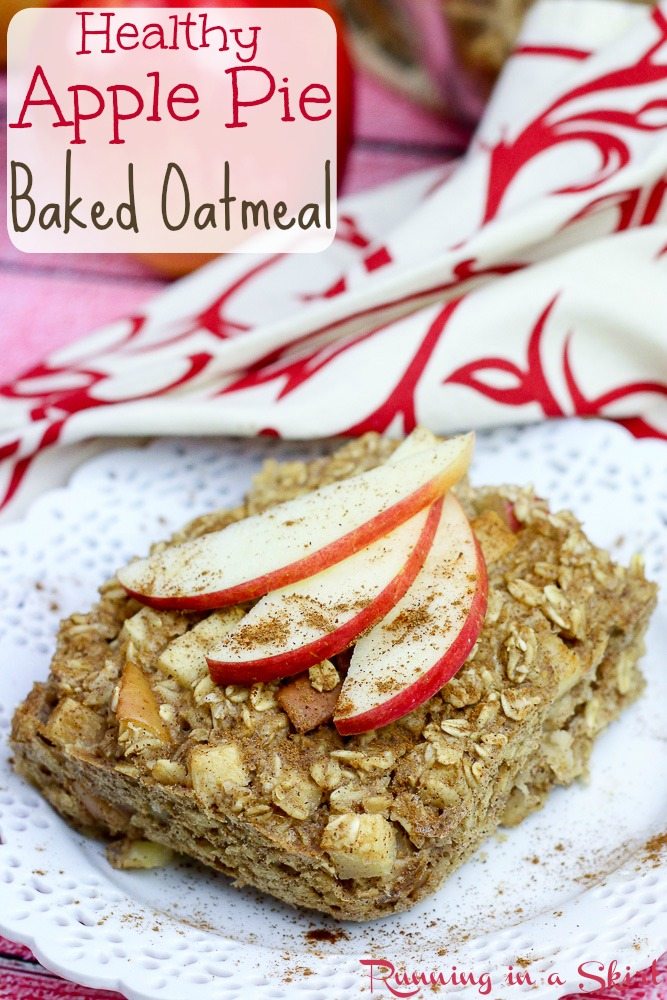 If you are looking for a fresh new side dish to try this season, this is it! I love this fresh combination of Sweet Potato and Brussels Sprouts. It's simply seasoned and roasted in the oven.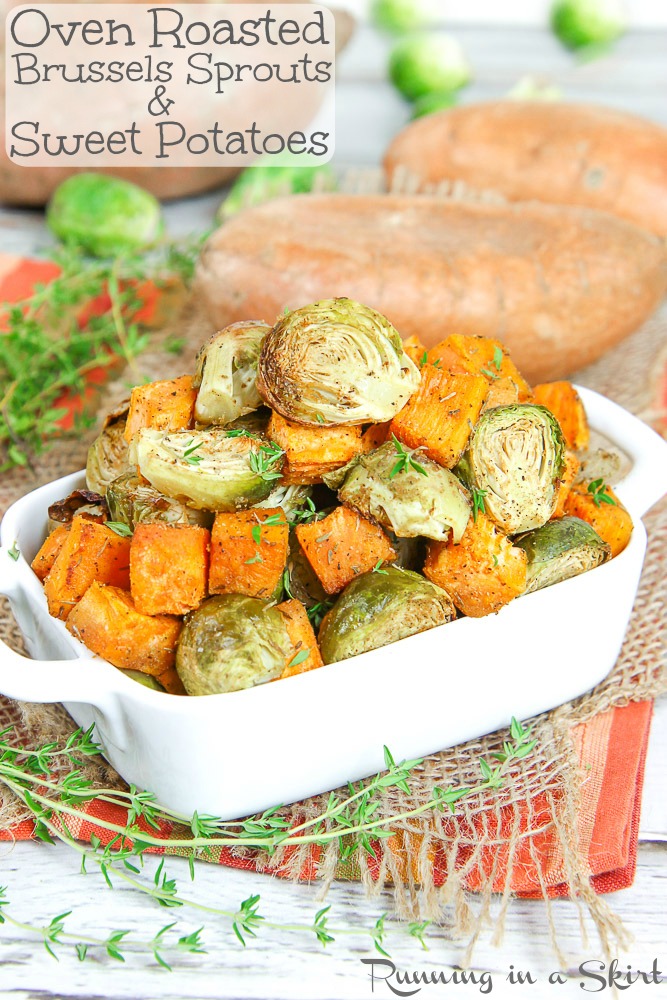 This Kale Tortellini Soup recipe has been on Running in a Skirt for years and has stood the test of time. It's made with cozy and filling tortellini and has a hearty vegetable soup base including kale. It's the perfect combination of flavors to serve on a cool night.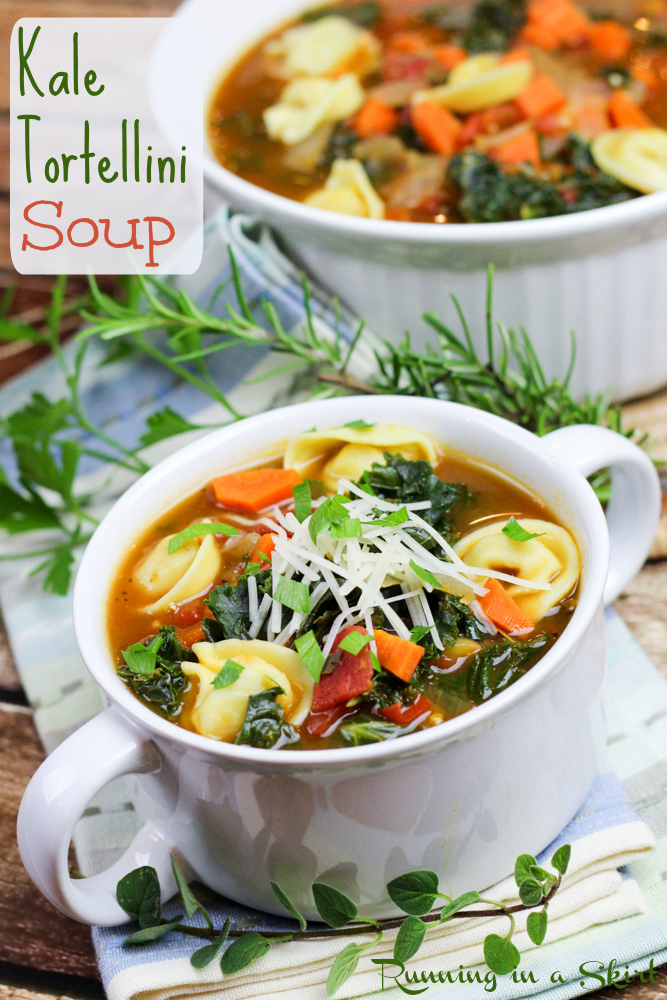 These cozy Mexican Lasagna Rollups are the perfect twist on Mexican night. Made with lasagna noodles, ricotta cheese, black beans, and salsa... this is a dreamy yet unexpected combination of flavors. I promise it will be a family favorite.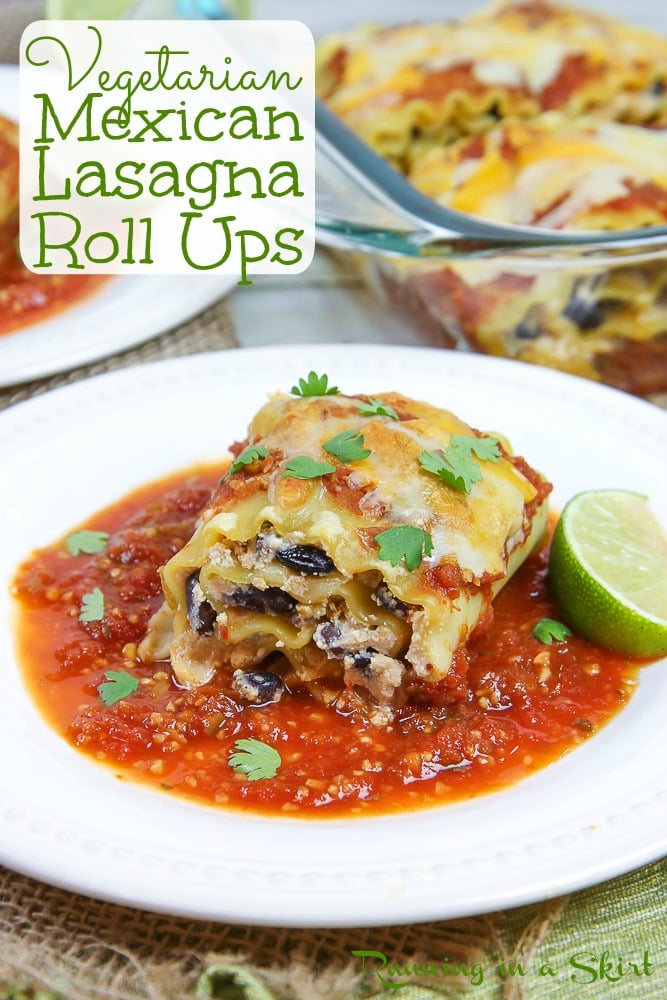 Make sure to check out my Recipe Roundup Page to discover more healthy recipes to make!
Your turn!
Which one do you want to try first?