Hi guys!
It's been another NORMAL week and I'm starting to finally get a little caught up from the holidays and vacation. I have a feeling I'll never actually be ahead again with twins... but I'll have to settle with caught up.
In case you missed it, I've published some fun posts in the last few weeks here on the blog. There are two new recipes that tie together AND a travel series on my recent trip to Sanibel Island.
The boys have been their usual crazy this week! They are still LOVING these cars they got for Christmas. Their faces in this photo cracked me up.
Food-wise I've been experimenting with serving them the same food I'm making for us for dinner. I gave them some of my Award-Winning Crock Pot Chili and they gobbled it up. It made an insane mess though. They've also had my Healthier Creamy Pesto Pasta.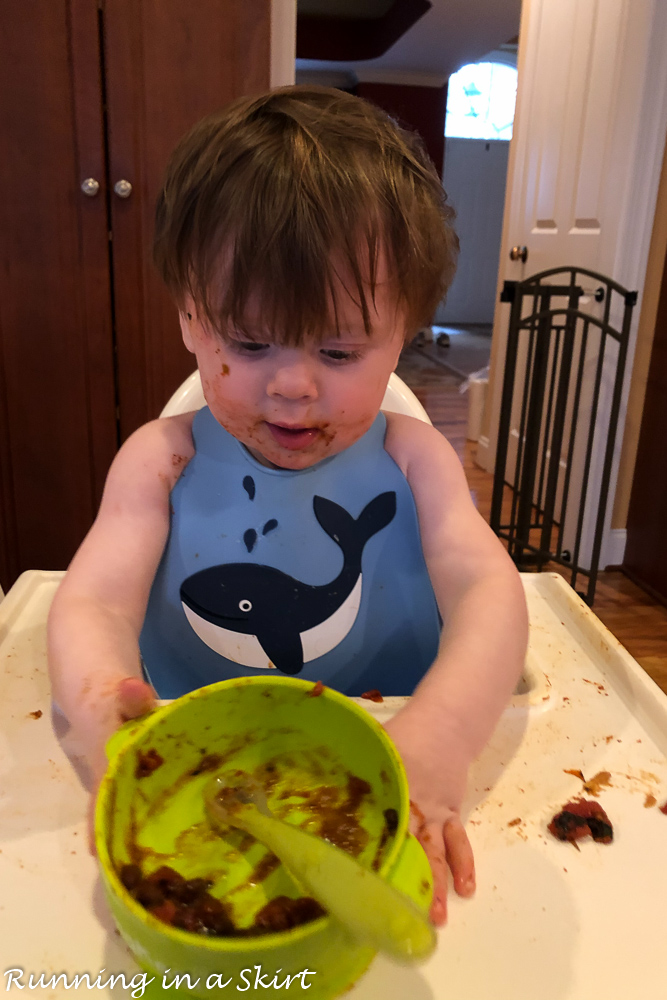 The Hub's also made blueberry pancakes this weekend and we gave them some of that too. Their version didn't have whipped cream or syrup.
The boys obviously loved it too and were SO cute and messy.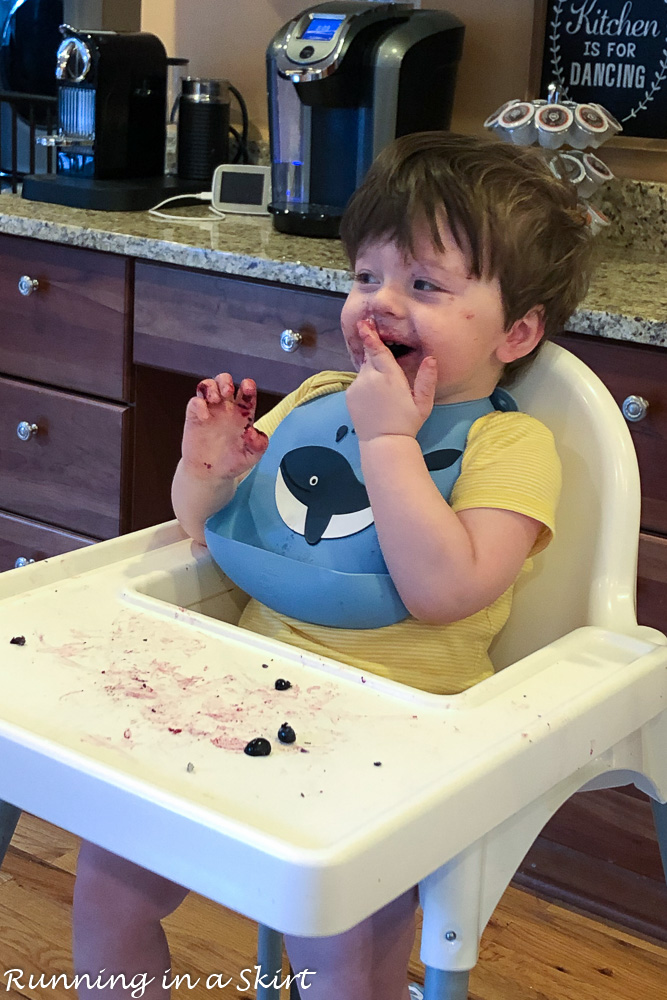 The blueberries were EVERYWHERE.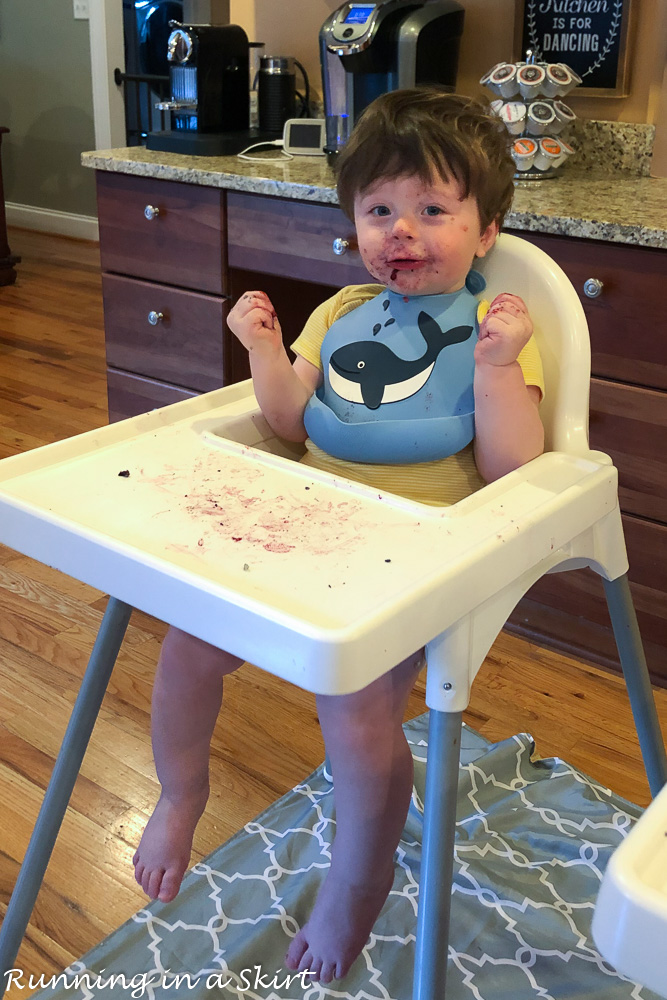 For a smile like this though... it was worth cleaning up. This boy loves his fruit.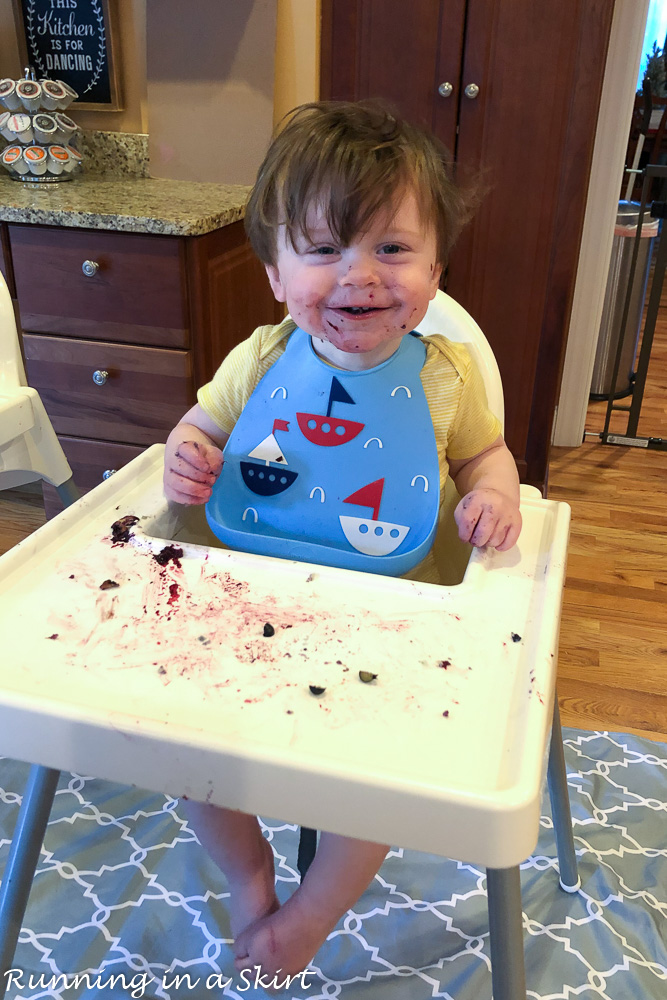 I've also been saving all the random boxes around the house and we've been playing with them in the morning. The boys think knocking down these tall towers is a lot of fun.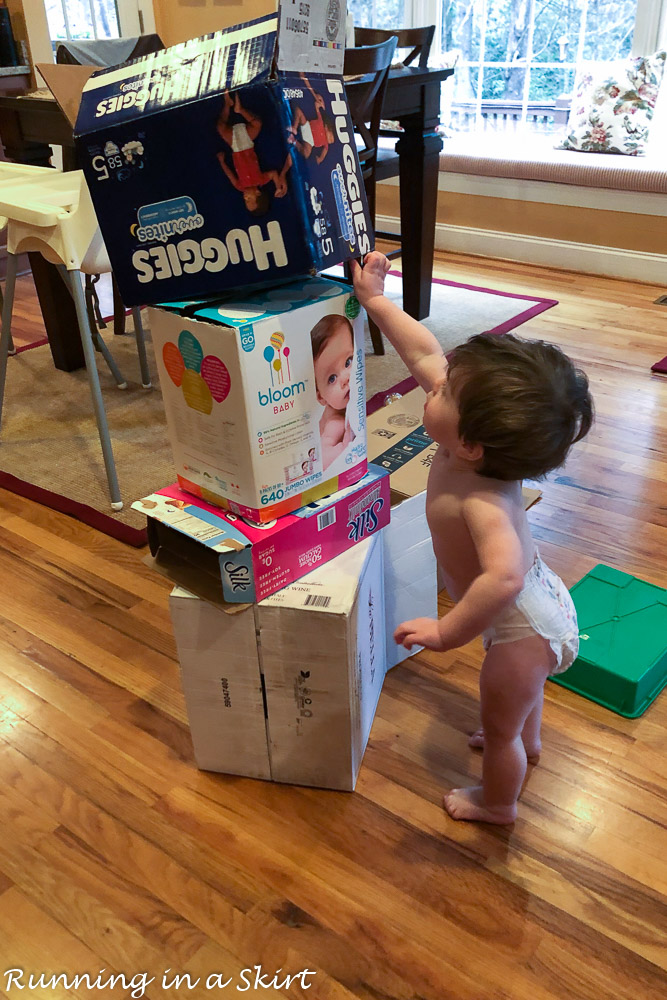 And, of course, Hunter likes to crawl on them.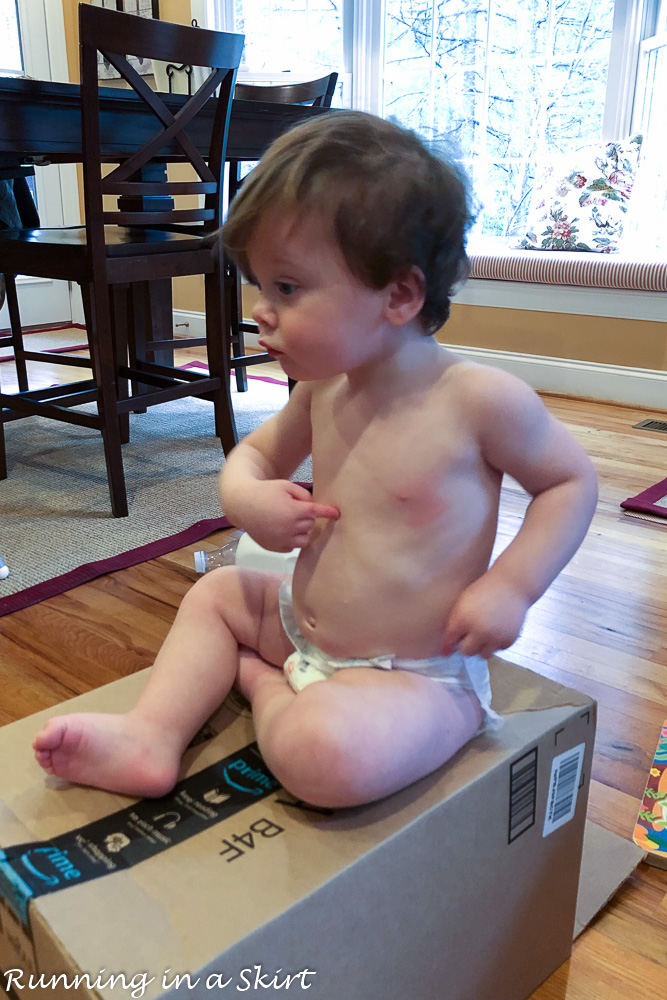 We've also done a good amount of playing with Makena. She is such a good sport and cracks the boys up by playing tug with them. The boys have also started walking up to her and giving her hugs, which is crazy cute.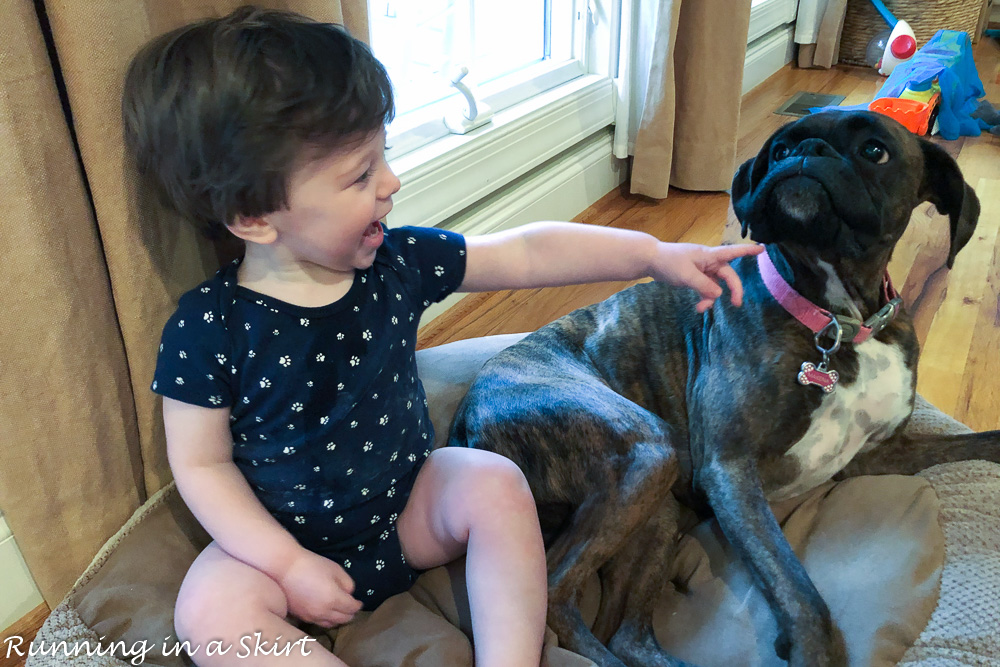 On Saturday we finally got our day date back! Between the vacation and scheduling issues it was on hiatus for a few weeks.
We went back to the Biltmore! We went over the holidays but actually prefer to go in the slow winter season because it's a little less crowded.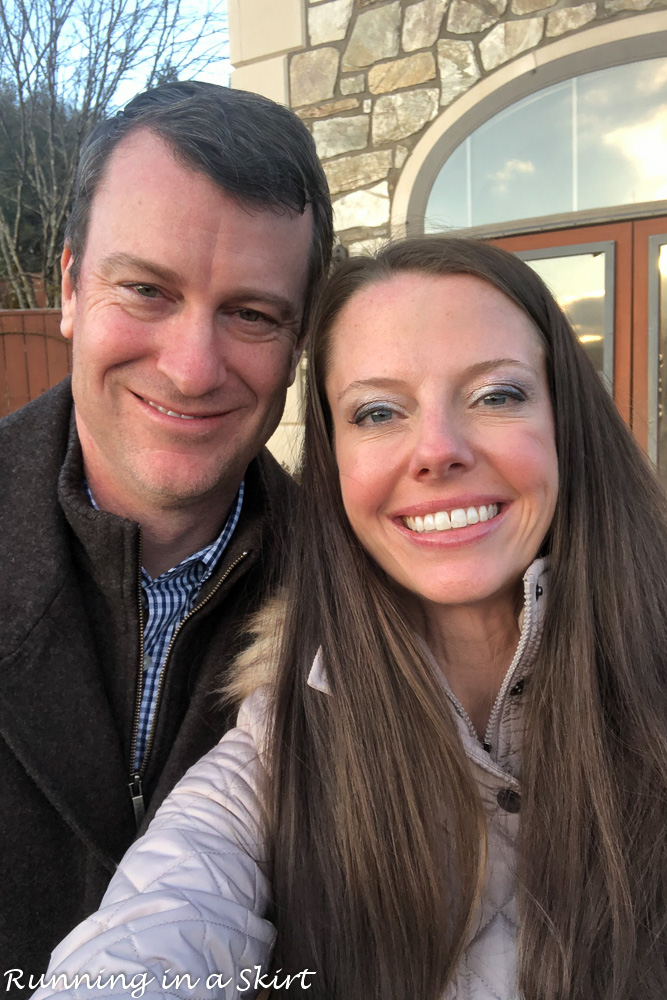 We sat at the bar and enjoyed a cheese plate from the Village Social.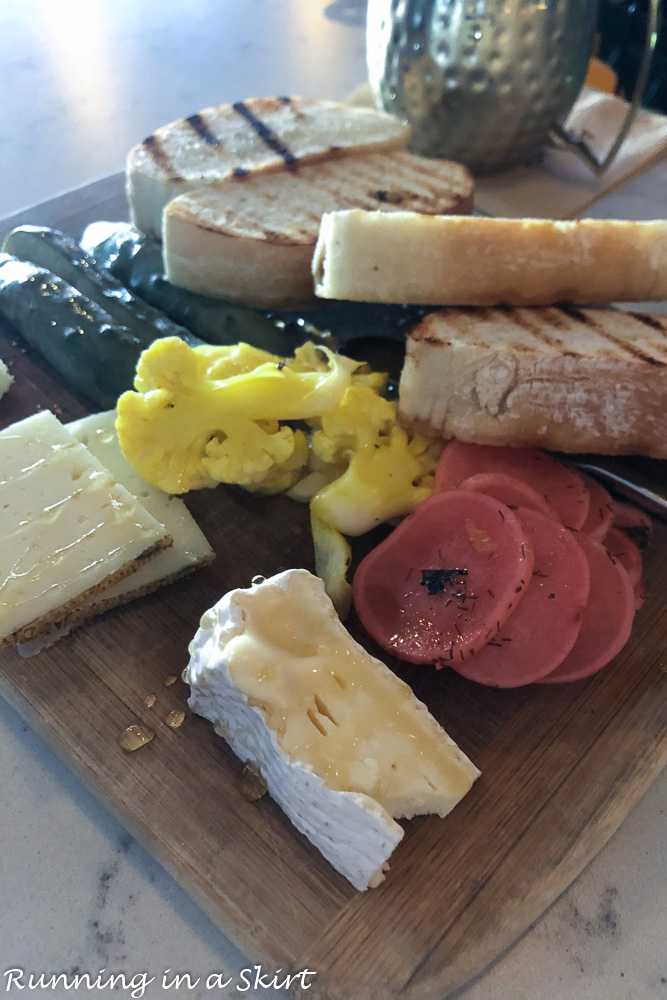 And then we walked over to Cedric's Tavern for lunch.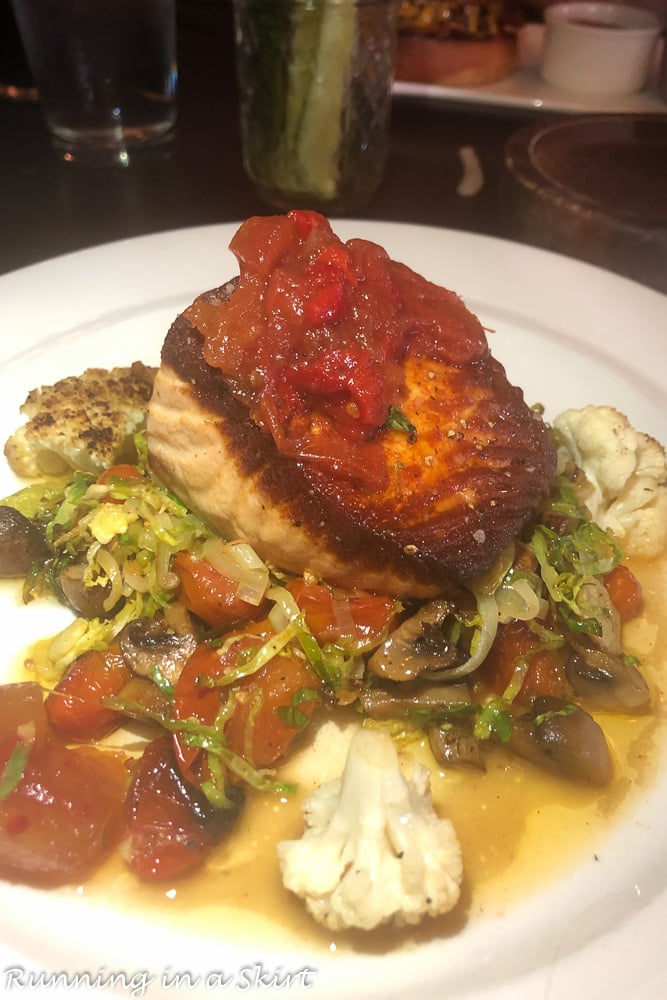 I was really looking forward to their lobster roll but they took it off the menu! Since I missed it I decided to make my own version with shrimp this week. These Healthy New England Style Shrimp Rolls are a blog recipe and such a tasty and easy dinner. I even recreated their old bay chips by adding old bay to some kettle chips. I normally don't eat chips for dinner but made an exception for this. 🙂
This is my real life... no blog lighting or props photo of it. 🙂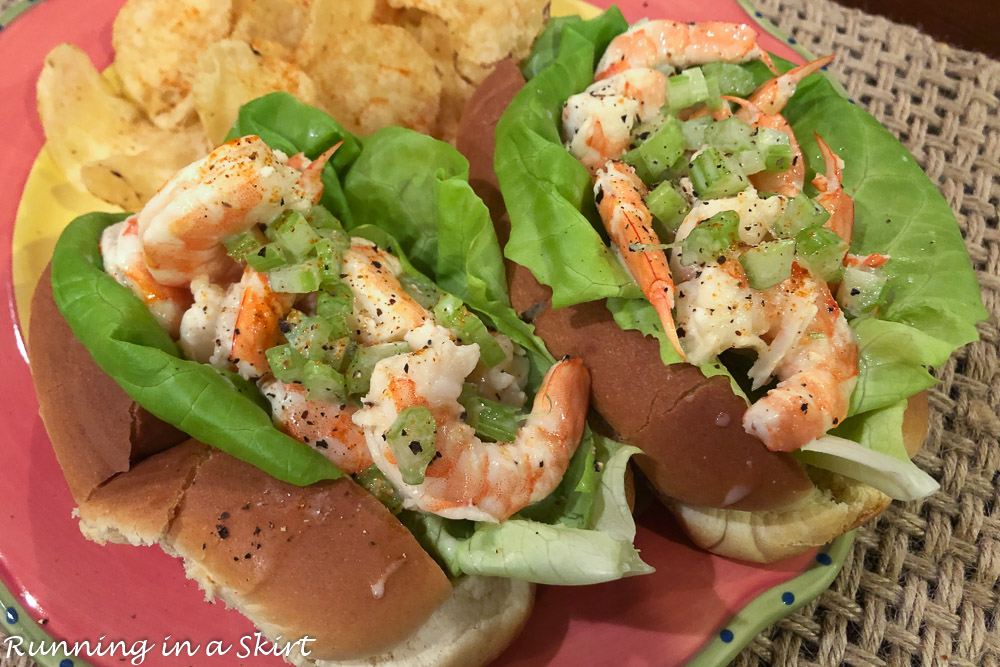 That's it for the week! I have a wedding shower to go to this weekend and I'm looking forward to Super Bowl Sunday. I'm planning on making a big batch of my 6 Ingredient Sheet Pan Vegetarian Nachos. It's my favorite.
Have a blessed week everyone and I'll see you back on Monday for February's recipes to try this month.