Happy Monday!
Hope you had a wonderful weekend. Before we get to today's post, make sure to mark the Best of Blogs linkup on your calendar for next Tuesday May 31st! You can linkup either your favorite post of the month or a round up post. Non-bloggers, this is a great opportunity to see some wonderful posts by other bloggers who share your same interests.
Now, let's get back to the business at hand today. Here are some Things I'm Loving Lately...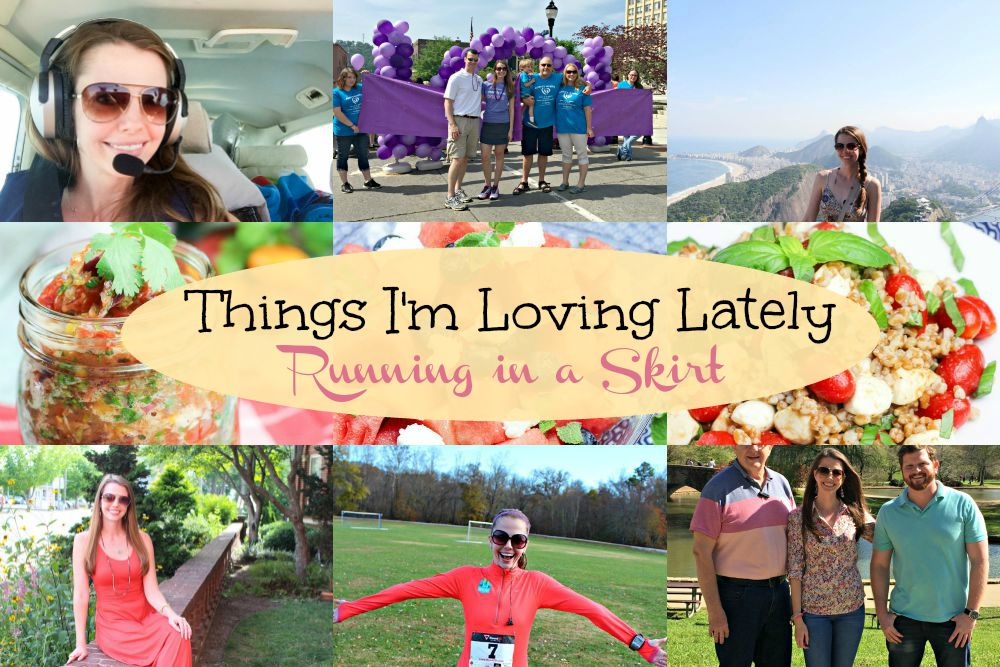 Things I'm Loving Lately 24
My Flowers and Garden
I wanted to try something a little different with my potted flowers this year! I went to the flower store equipped with Southern Living inspiration and came up with this. I wanted to add some interest with different kinds of plants this year and not just straight flowers. I've held off posting about it, because it still needs to grow in more. This is an early taste.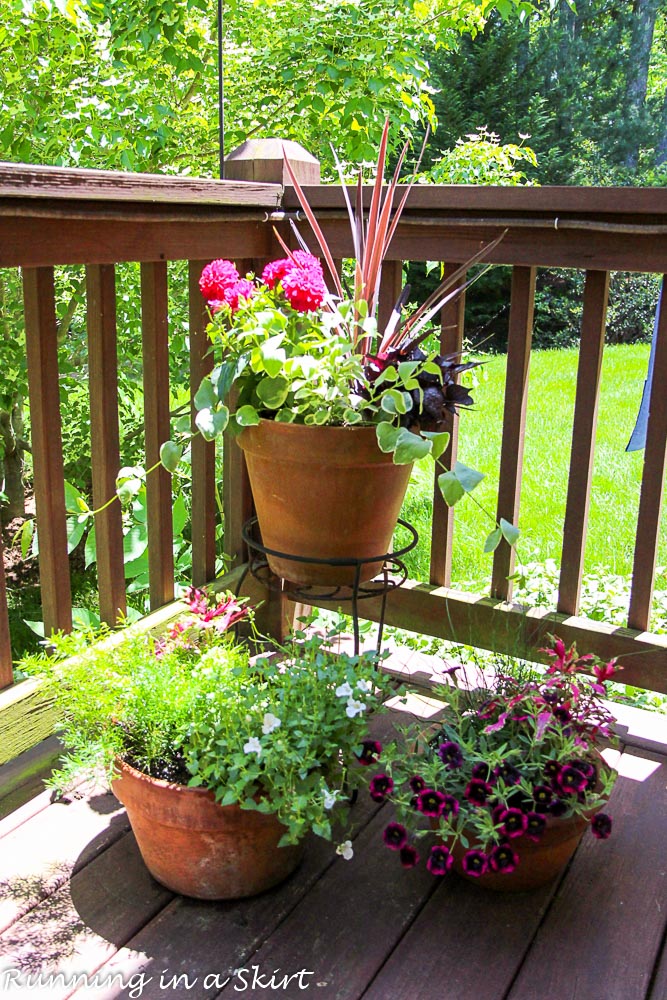 My matching deck boxes also look pretty, but I think they will be crowd stoppers by early June.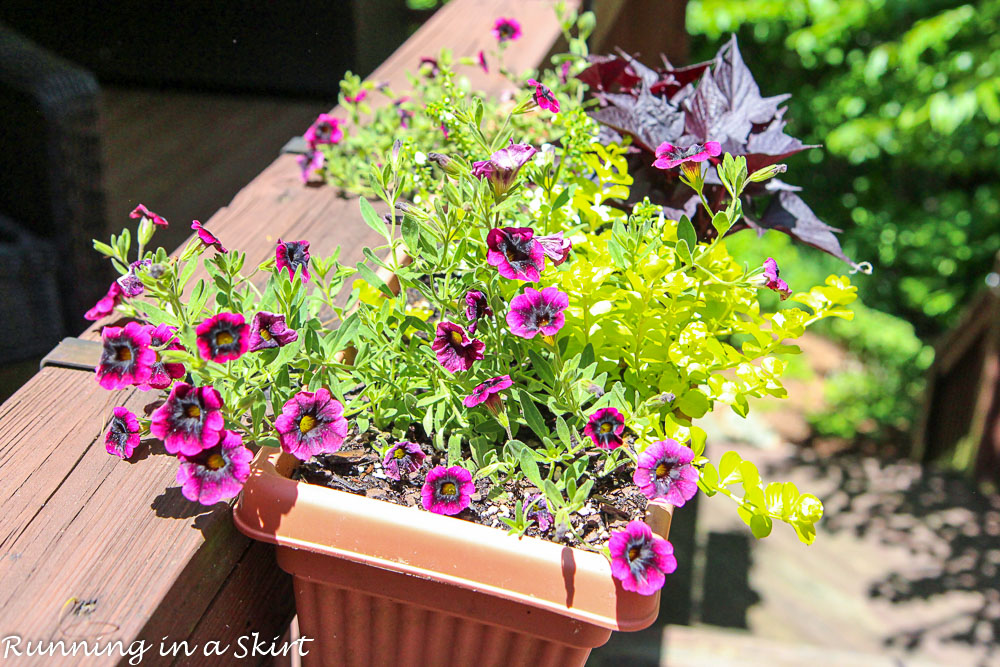 My little tomato starters have already tripled in size. Every time I look at them, they get bigger!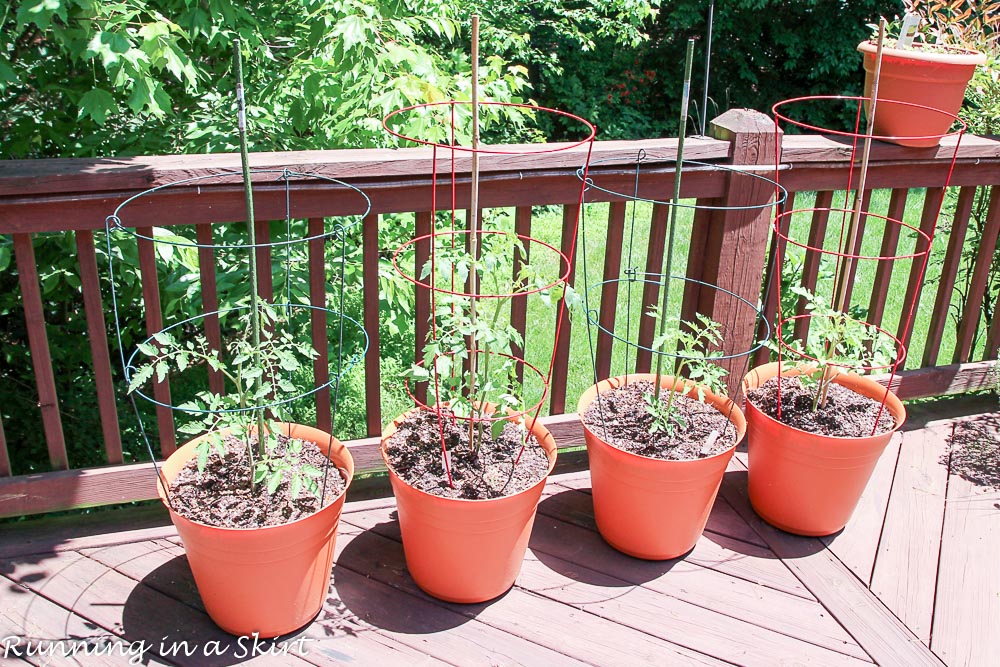 Rhett always makes the rounds to check out the plants and attempt to eat some dirt when I'm not noticing. Bahhhhhhh.... DOGS!

My thyme, chives and oregano came back in the my herb tower this year. Hooray for a mild winter. I added new rosemary, dill, lemon oregano and parsley. I wanted a ton of basil, so I made an entire pot just for that. I've already been cooking with them!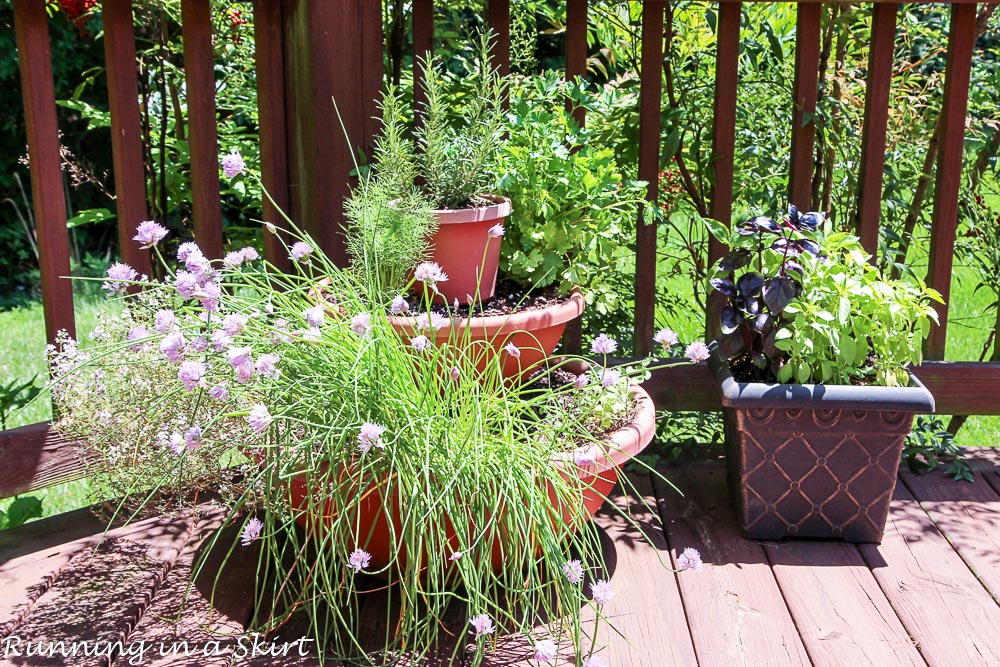 And here's the garden! I probably have it packed too full... but that's how I roll.
This year I planted yellow squash, zucchini, cucumber, rainbow carrots and patty pan squash...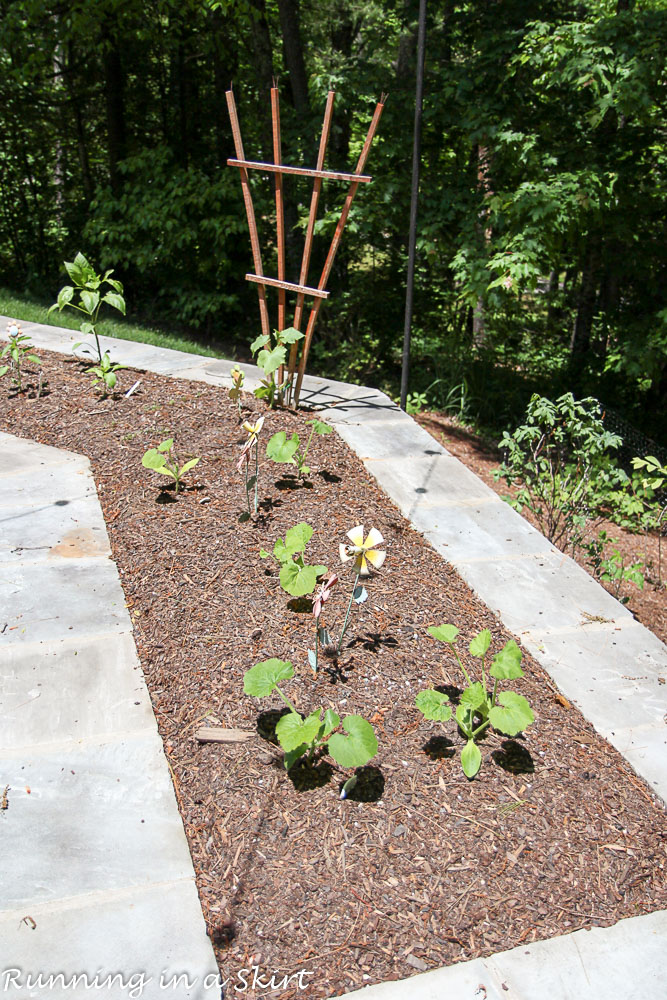 ...on this side is lots of green beans and a crazy assortment of peppers!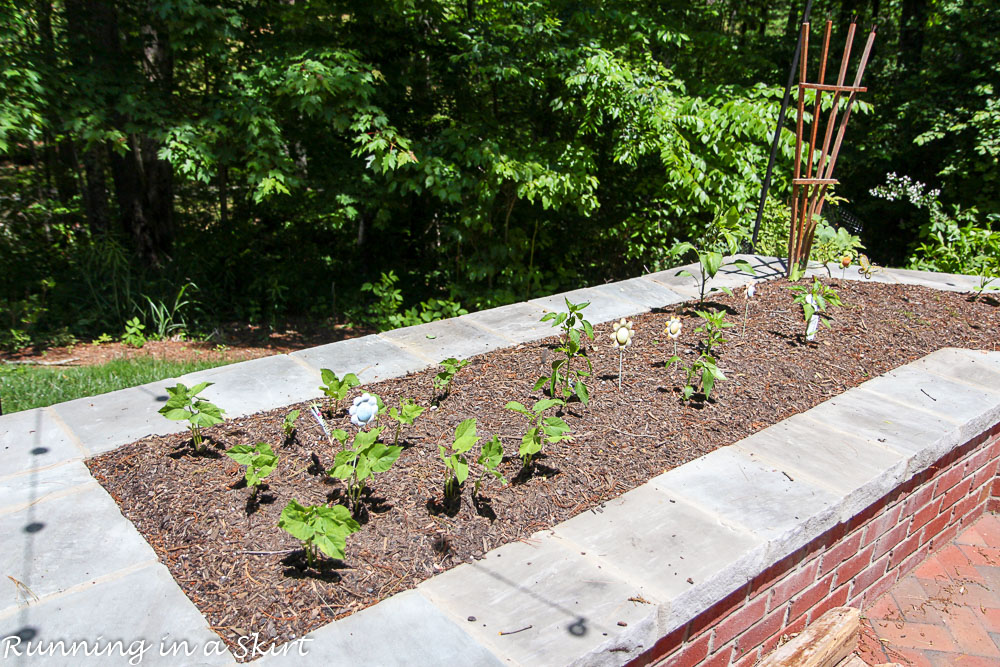 I put these in the ground as seeds just weeks ago and they are growing so fast!!!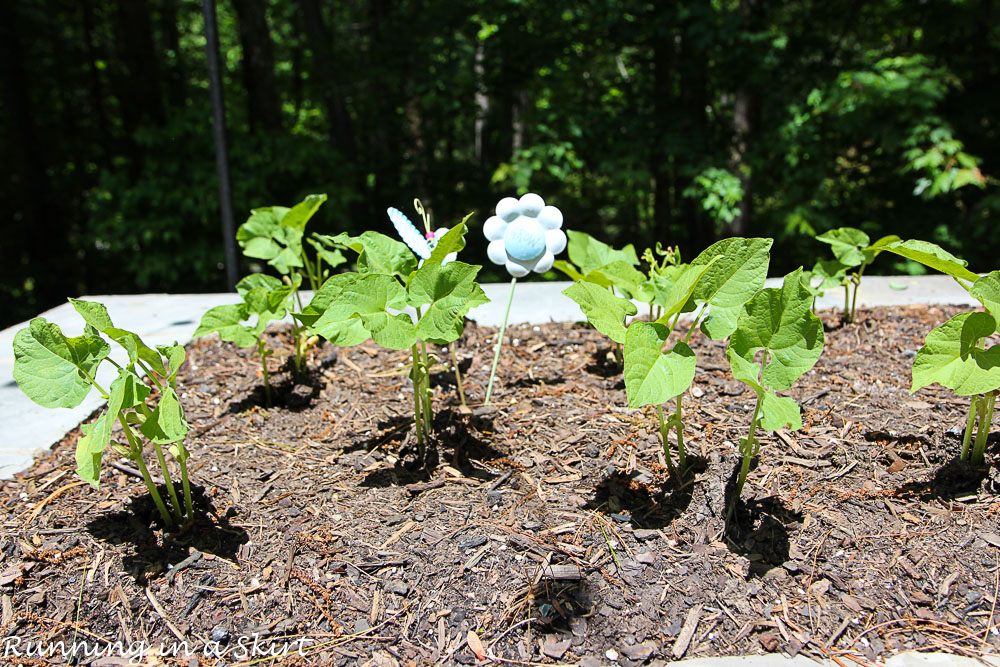 Last year was such a lack luster year for gardening, so I'm really hoping this year redeems it'self! Maybe I'll get a HUMONGOUS zucchini again. <--- I grew a giant one two years ago
Rhett
My crazy dog Rhett is coming up on his 15th Birthday in August. He still has his mischievous spirit, but he has slowed down so much. He can't see or hear very well and sleeps all the time. It breaks my heart. I've been trying to make sure I love on him as much as possible because I know we are well into his golden years.
I thought he looked like a youngster in this picture. He's such a goober dog, but he's my goober!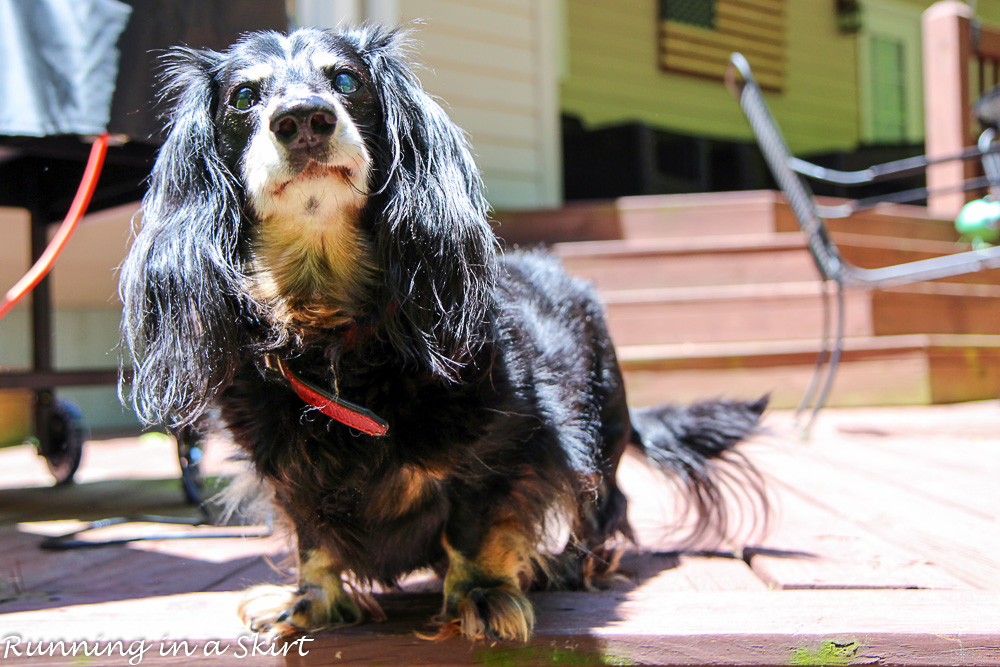 On the same note, the Hubs and I kind of have puppy/dog fever. Rhett only has eyes for me, so the Hubs feels dog-less. We're looking for one that is just the right fit for our family. It's been over a year since we lost Reina and it feels like it's time.
Elevate Salads
I got several Elevate Salads as part of this post and I've been really loving them. It's nice to not overthink lunch and know I'm getting a good option. This isn't part of the sponsorship, I just really enjoy them. If I need a little heartier lunch, I'll add a slice of avocado toast... yummy!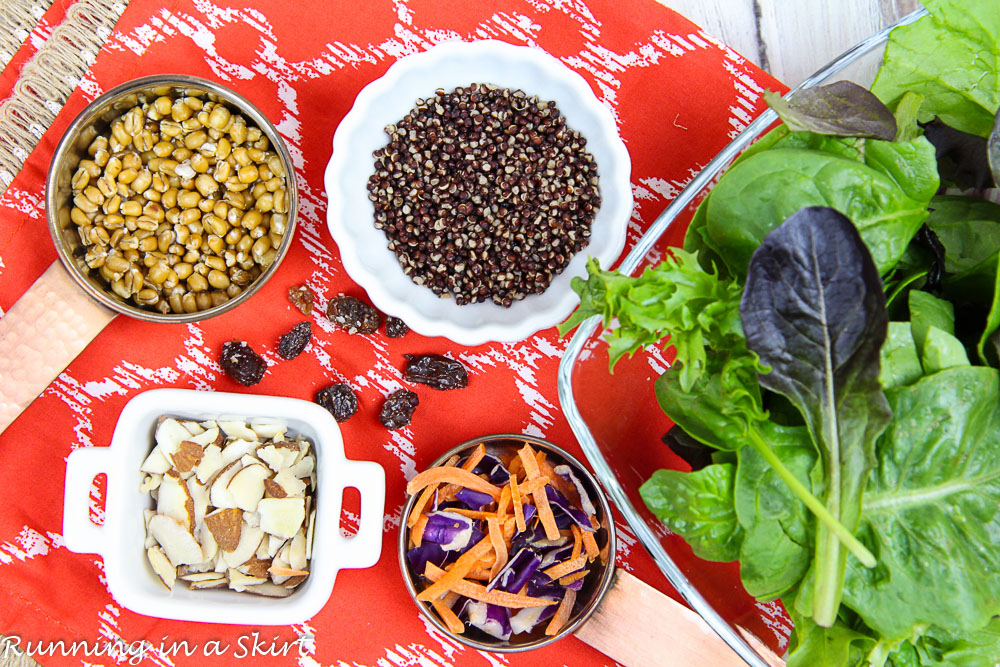 Blue Skies and Spring Green Trees
There is something about new spring green that just pairs perfectly with Carolina blue skies. Look at this cell phone shot from my run the other day. I look around and can't believe I get to live here. 🙂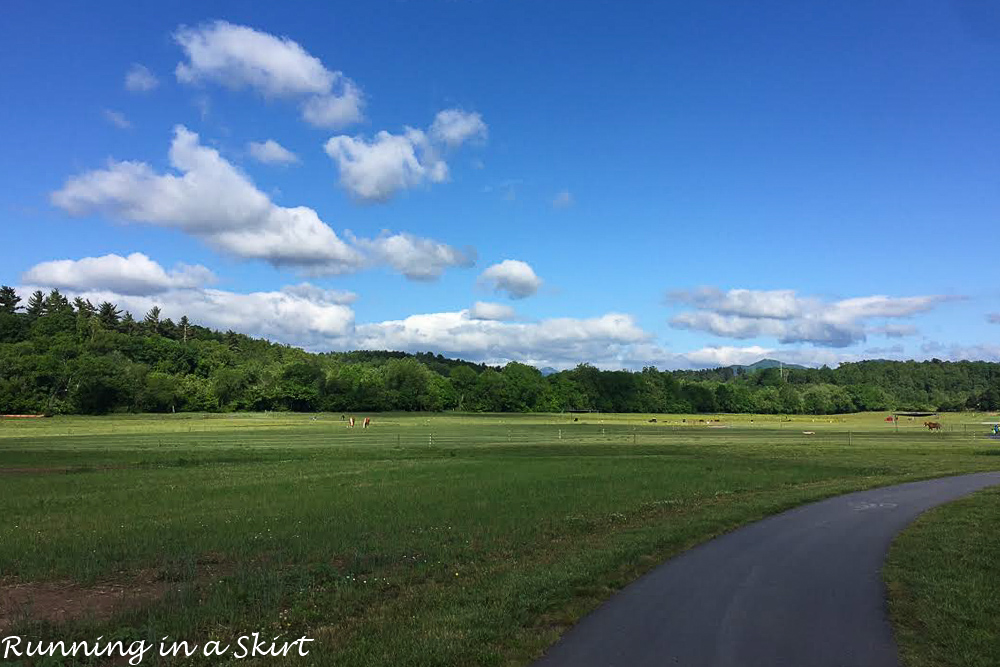 Running
I never stop running or wanting to run, but sometimes I LOVE it more than others. Right now I'm in a period where I'm not running my fastest, but I find myself really enjoying the process. The weather has been perfect and my trails have been lined with full-bloom, fragrant blackberry bushes. It's kind of like a running fairytale and is really hard not to love. I literally stopped to smell the flowers the other day.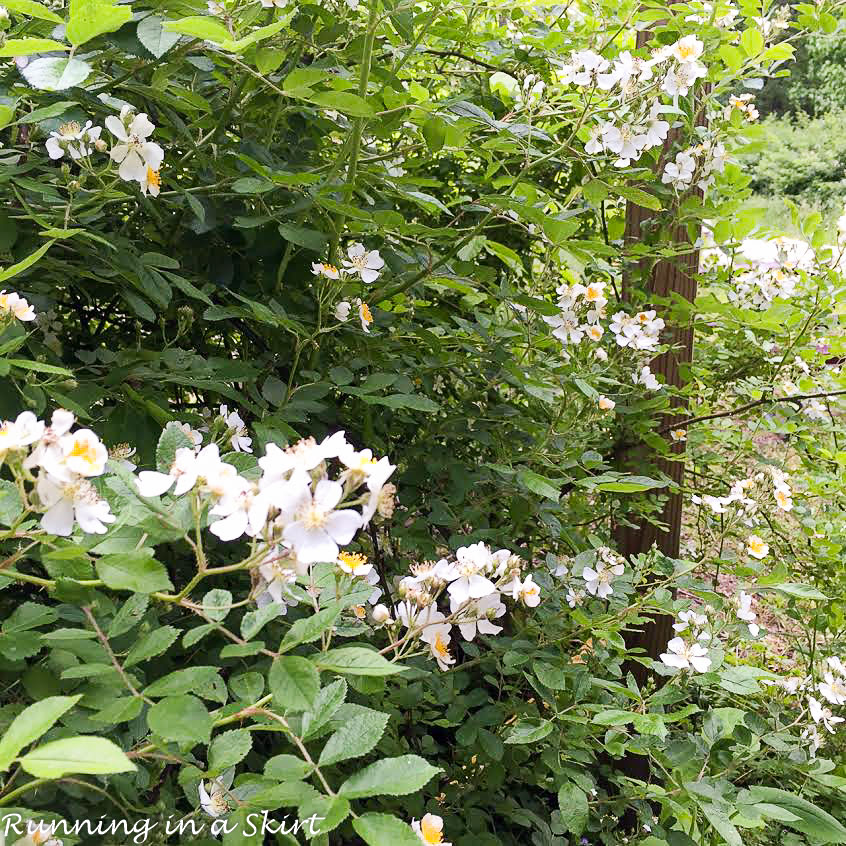 As always, taking a moment to find those little things in life that really make you happy is such a good exercise. I encourage you to do the same this week!
Thanks for stopping by today! Tomorrow I'll be sharing a berry-licous baked oatmeal.
I'm linking up with Marvelous Monday.
Your turn!
What are you loving lately?