Take your lunch break to the next level with organic ElevĀte Salads and my effective 10 minute lunchtime workout!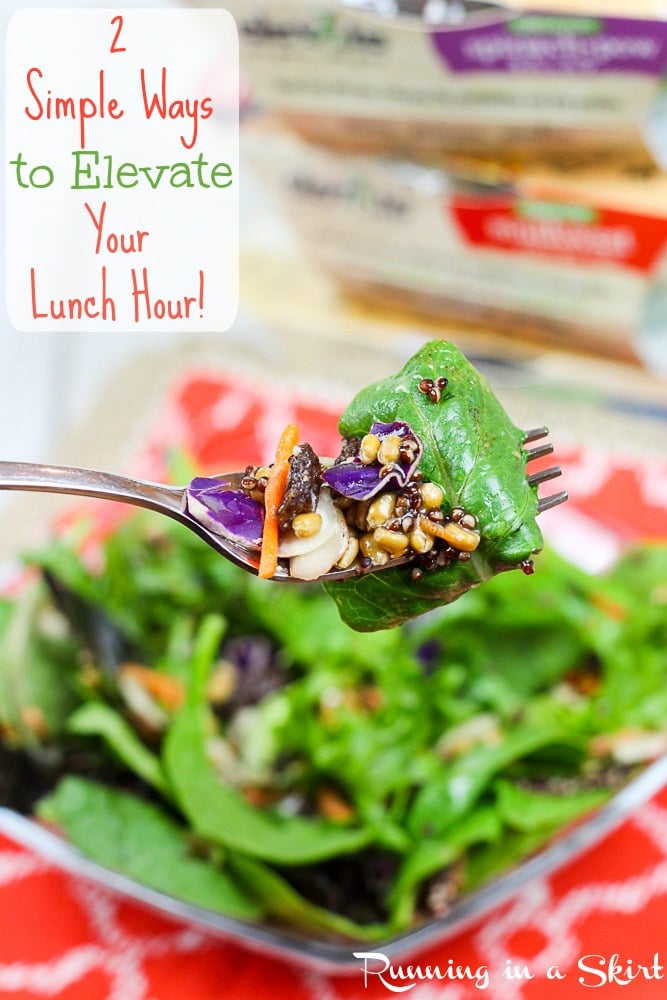 Hi friends!
Since I started working from home, my lunch hour tends to blur into all the rest of the time. I often find myself eating at my desk or sitting on the couch with my laptop and last week's Dancing with the Stars. Unless I'm heading out to meet someone for lunch I never actually take my official lunch break to do something other than work! I've been thinking that I really need to change that. I know many of you who work in an office also struggle with different lunch time issues like finding healthy meals. I suspect most of us aren't making the most out of our lunch hour.
Wouldn't it be fabulous to have a quick healthy lunch already made for you AND the time to get in a quick mini-workout?
Enter Organic ElevĀte Salads and my 10 Minute Lunchtime Workout...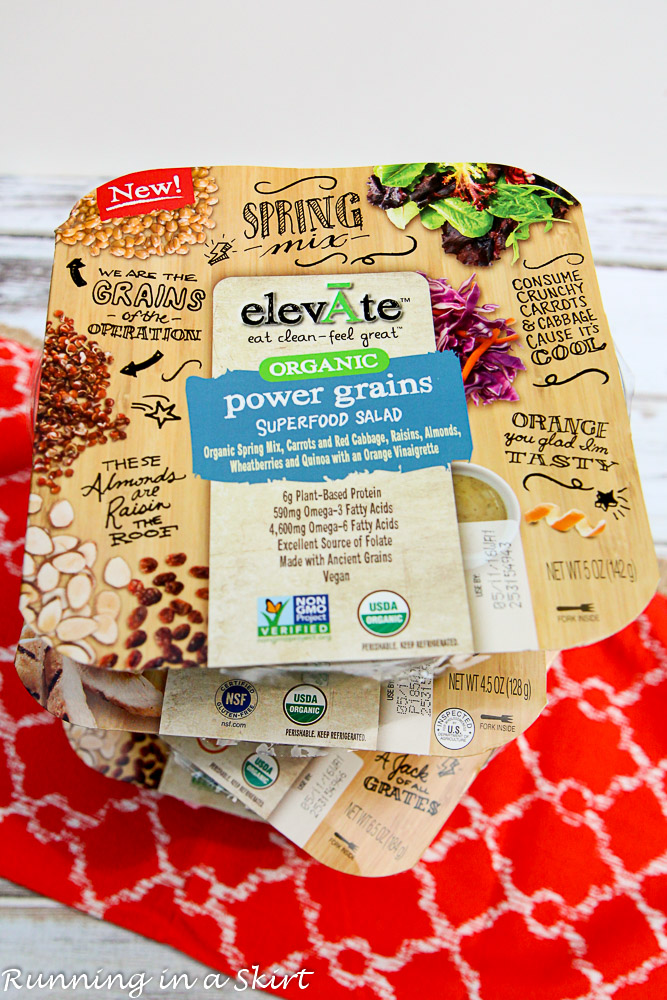 Guys I am genuinely SO excited about these. The new Organic ElevĀte Salads are an easy way to eat good quality, clean food! The salads are conveniently packed in a bowl with a pretty awesome assortment of toppings like ancient grains, plant-based proteins, nuts, goji berries, cocoa nibs and chia seeds. The lineup is rich in omega 3 and 6 fatty acids and full of naturally occurring vitamins and antioxidants.
I tried the Southwest Superfood Salad...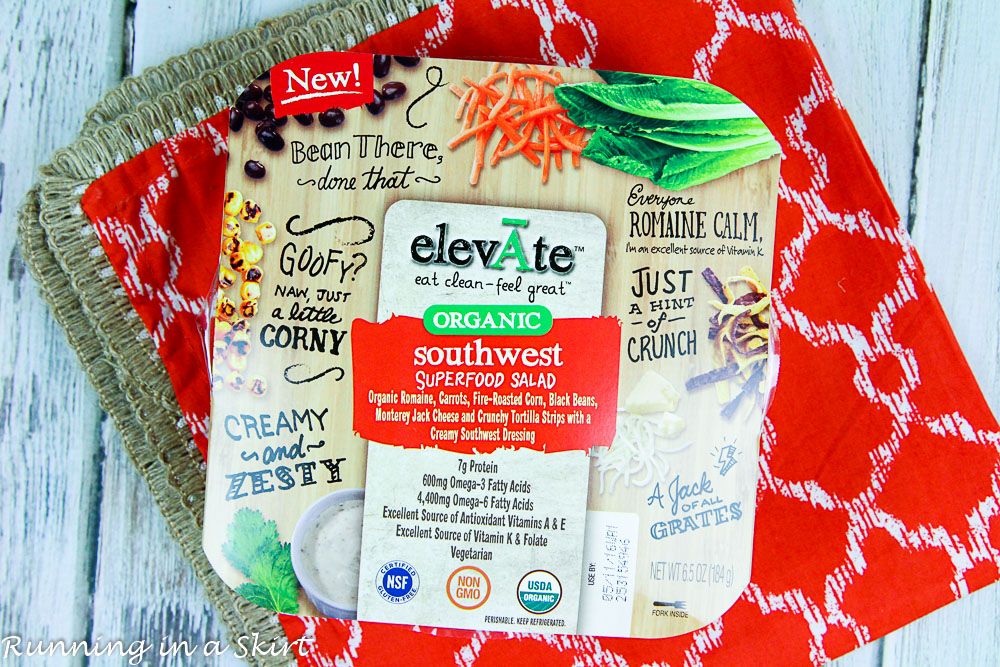 and the Power Grains Superfood Salad! It has chewy wheatberries AND protein packed red quinoa. Look how adorable the boxes are!
Consume crunchy carrots & cabbage cause it's cool...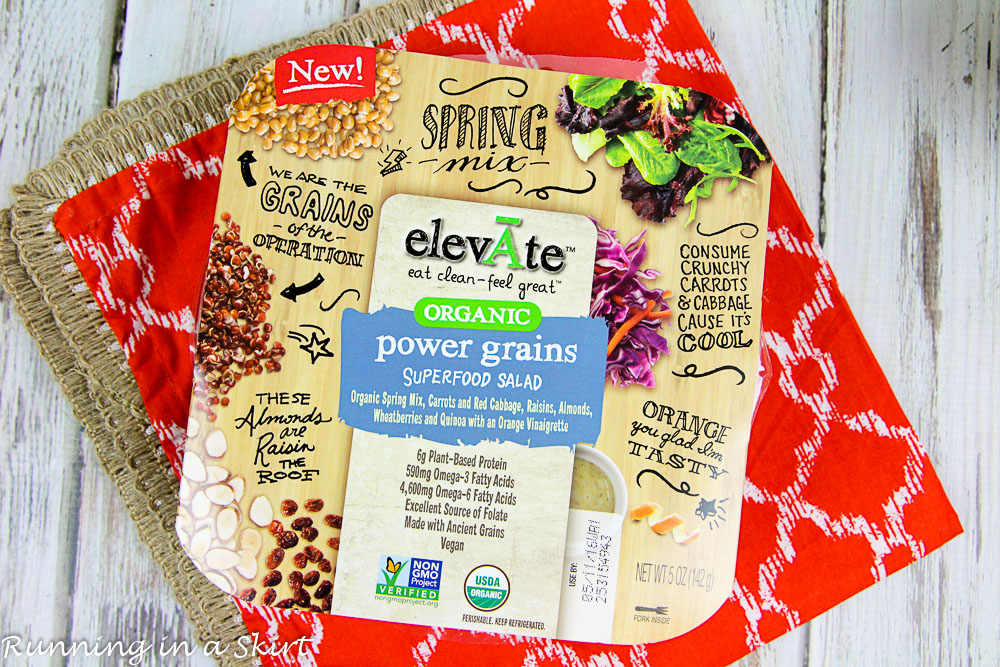 They are even served with a pre-packaged with a fork. Takeout is harder than this, my friends!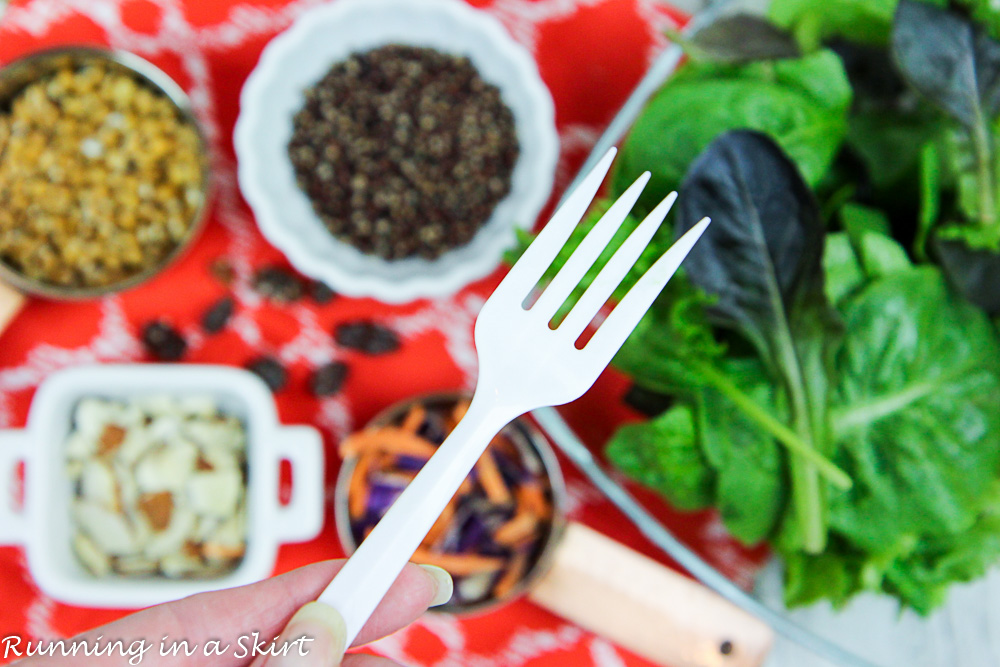 Organic ElevĀte Salads are highly nutritious, natural, clean, non-GMO verified, gluten free (except power grains,) less than 300 calories, and made with organic greens. They look and feel like a salad a healthy food blogger like myself would spend hours creating.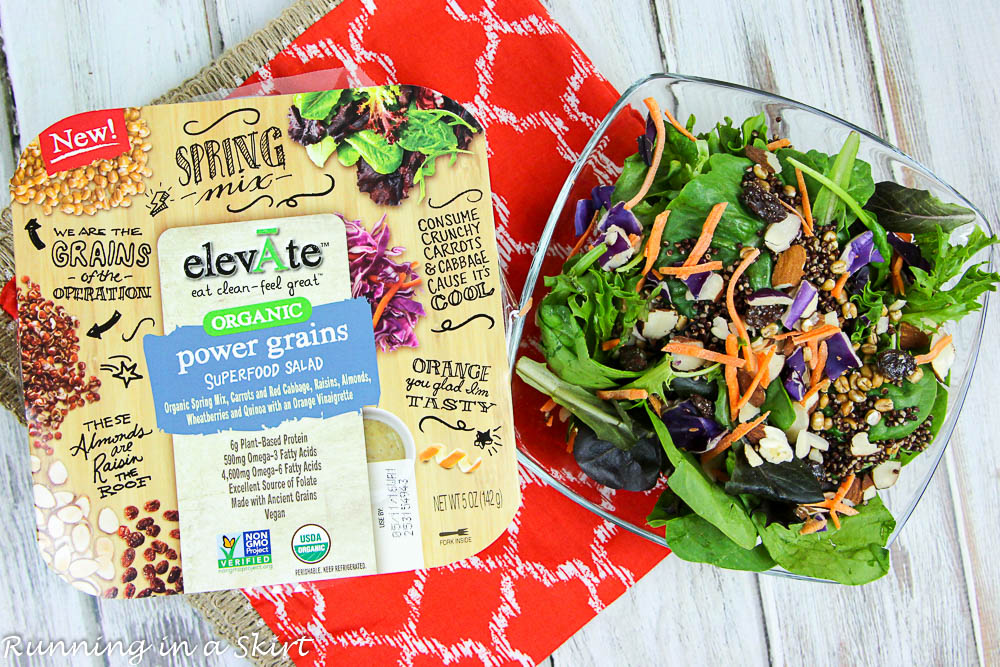 I feel so good after eating these because of how simple and delicious they are. I don't have to drain myself coming up with a creative healthy lunch.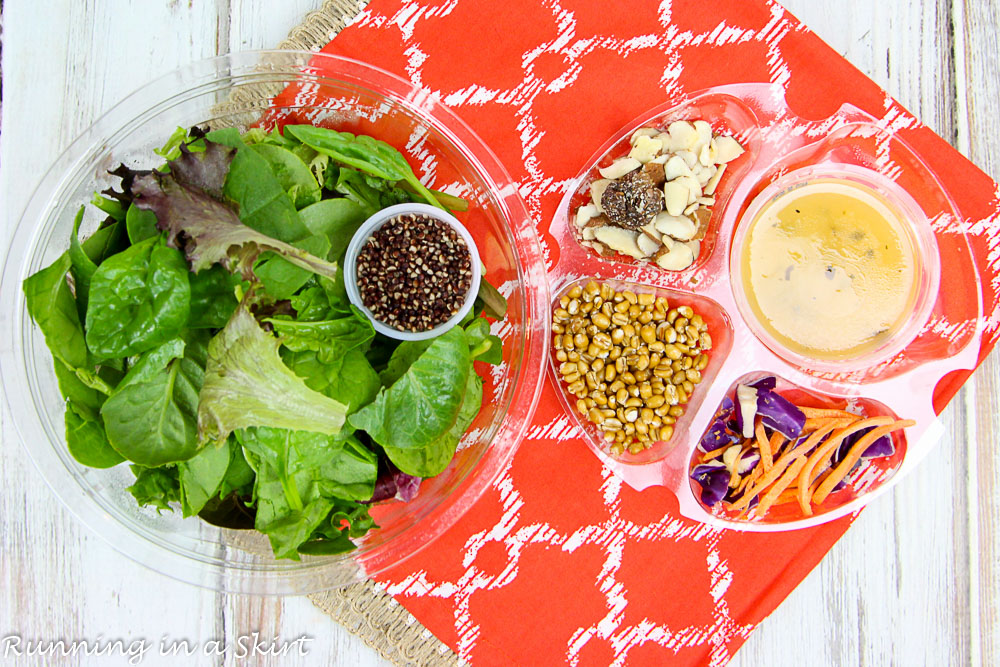 (This is how it looks in it's actual packaging)
I got mine at Walmart in the produce section near the mushrooms. I stocked up for the whole week.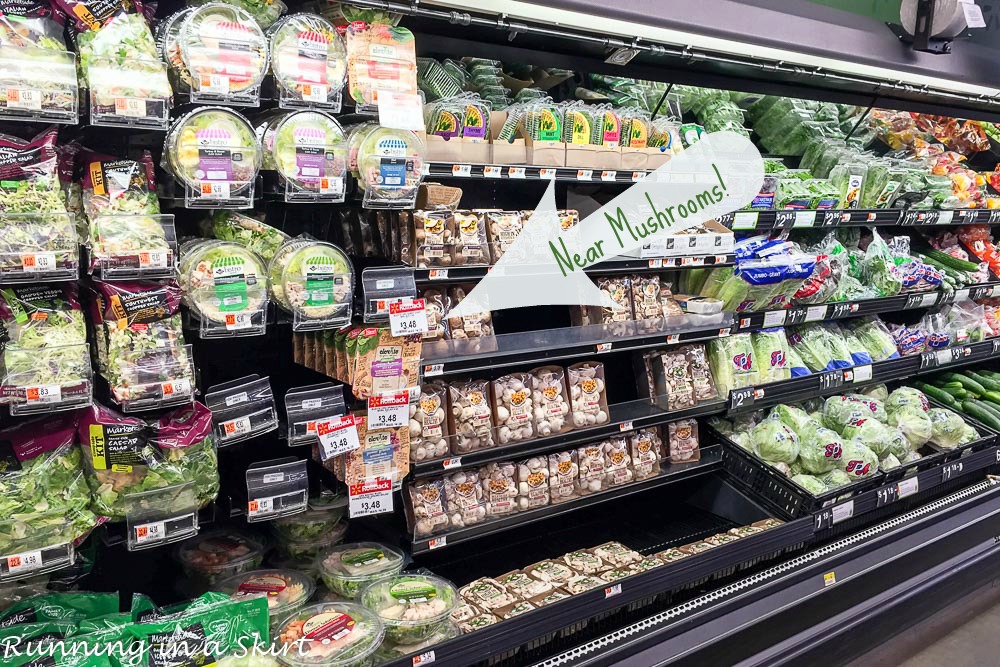 The other flavors include Blu-rugual Superfood Salad, Go Go Goji Superfood Salad, Kale Ceasar Salad, Sunny Ceasar Salad, Nutty Cranberry Superfood Salad and Spinach Pow Salad. I loved the fact that FIVE of those options are vegetarian and the ones with chicken are antibiotic free.
So I have your new favorite grab and go lunch solved, but how about that lunch time workout?
Here you go....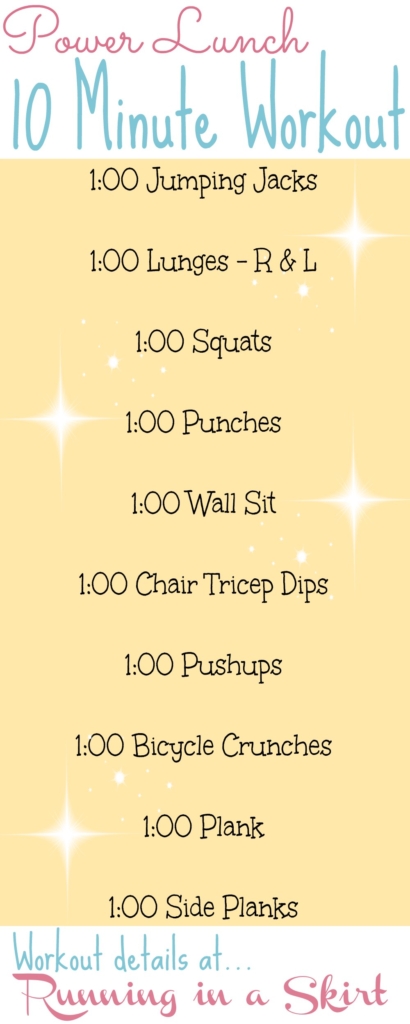 Repeat each exercise for one minute before moving on. This full body workout will hit all those tough spots in a quick 10 minutes! You can literally workout, eat lunch and still have time to call your best friend. That's got to be a better use of your lunch hour!
Remember the Organic ElevĀte Salads are on roll back for only $3.48 at Walmart until next Tuesday, May 17th! You can't beat the price tag for a good quality lunch.
Thanks for stopping by today! Tomorrow I'll be sharing some of the picture highlights from Grenada. I got some good ones 🙂
I'm linking up with: Jill Conyers for Fitness Friday & Inspired to be Fit, Annmarie for Wild Workout Wednesday, Thinking Out Loud Thursday, Meatless Monday with Sarah and Deborah, Meatless Monday with Annmarie and Rachel Delicious Dish Tuesday, What's Cookin' Wednesday, Full Plate Thursday with Miz Helen, FoodFriDIY, Foodie Friday, and the Weekend Potluck. Thanks so much ladies for the link up parties!
Your turn!
Which ElevĀte Salads flavor would you like to try?
What does your lunch hour look like?

This is a sponsored conversation written by me on behalf of ElevĀte. The opinions and text are all mine.

[/fusion_builder_column][/fusion_builder_row][/fusion_builder_container]