This post is sponsored by Collective Bias, Inc. and its advertiser. As always, all opinions are mine alone. I appreciate your support of Running in a Skirt. #BeyondSnacks #CollectiveBias
Healthy living choices should extend to our pets too! I love sharing Rhett's favorite foodie finds with his doggie friends!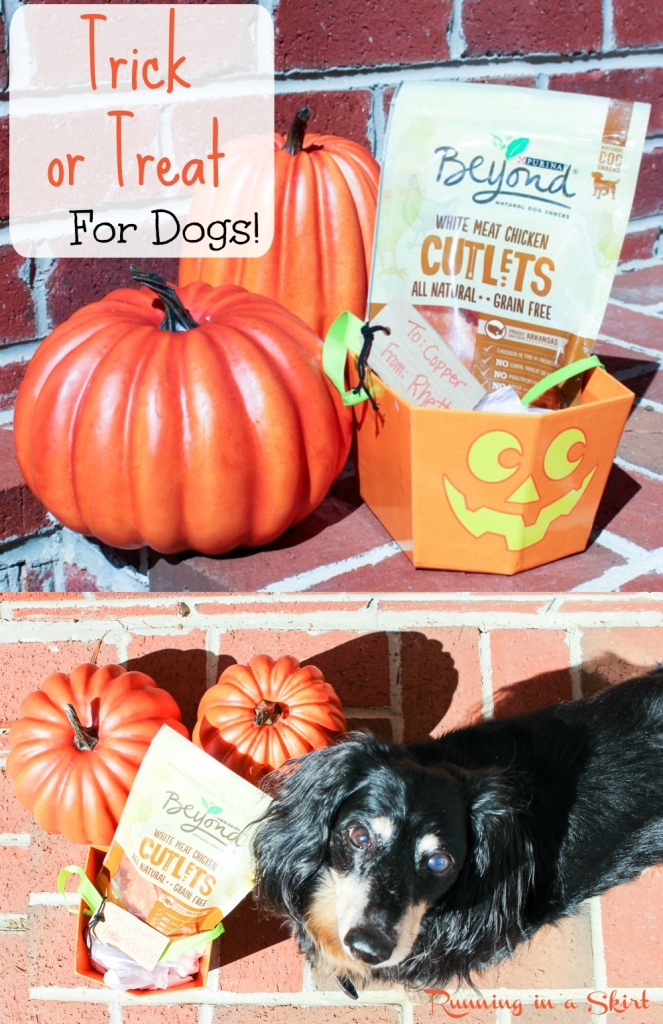 Hi friends!
Happy Monday. How was your weekend?
Part of my weekend involved spending some time with my top dog, Rhett and celebrating an early Halloween with him and some of his dog buddies. I'm going to be trick-or-treating with my Goddaughter on Halloween this year, so being the cheesy dog Mom that I am, I wanted to do something special with him ahead of time.
I wanted to get him some new treats, but not just any treat. I've really been focusing on giving him healthier food and treats. I know how good food makes me feel better, so I know it will do the same for him. I decided to buy Purina Beyond White Meat Chicken Cutlets.
They are made in the USA, all natural and chicken is the #1 ingredient!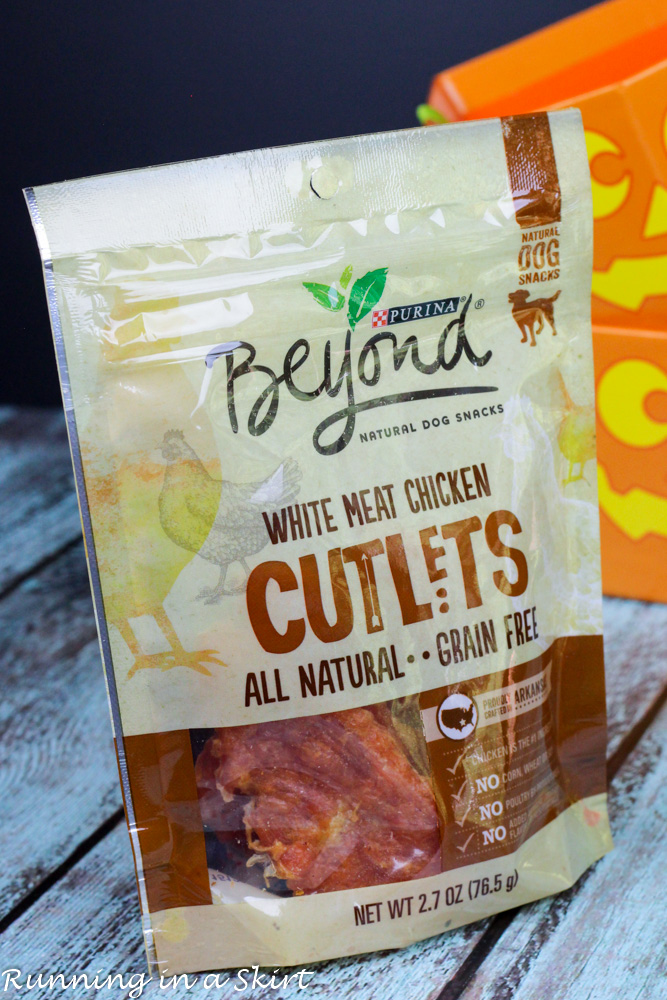 You can find them at Target in the aisle with the rest of the dog treats.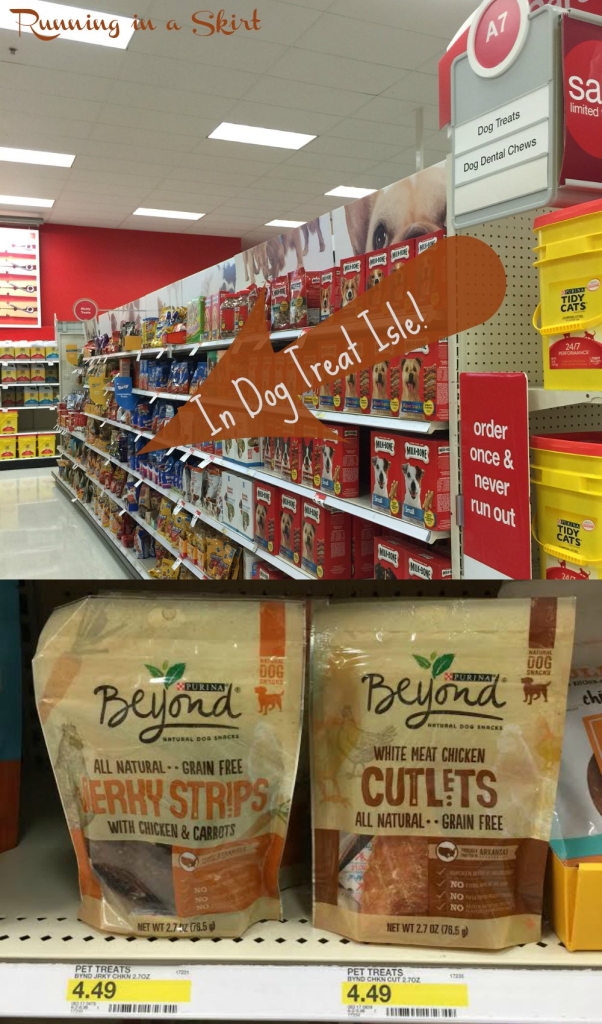 I brought them home and Rhett was immediately sold! He's highly food motivated, but these treats really got his attention even more than usual. I feel good knowing they are crafted in small batches, grain-free with no corn, wheat or soy. And best yet they have no artificial colors, flavors and preservatives.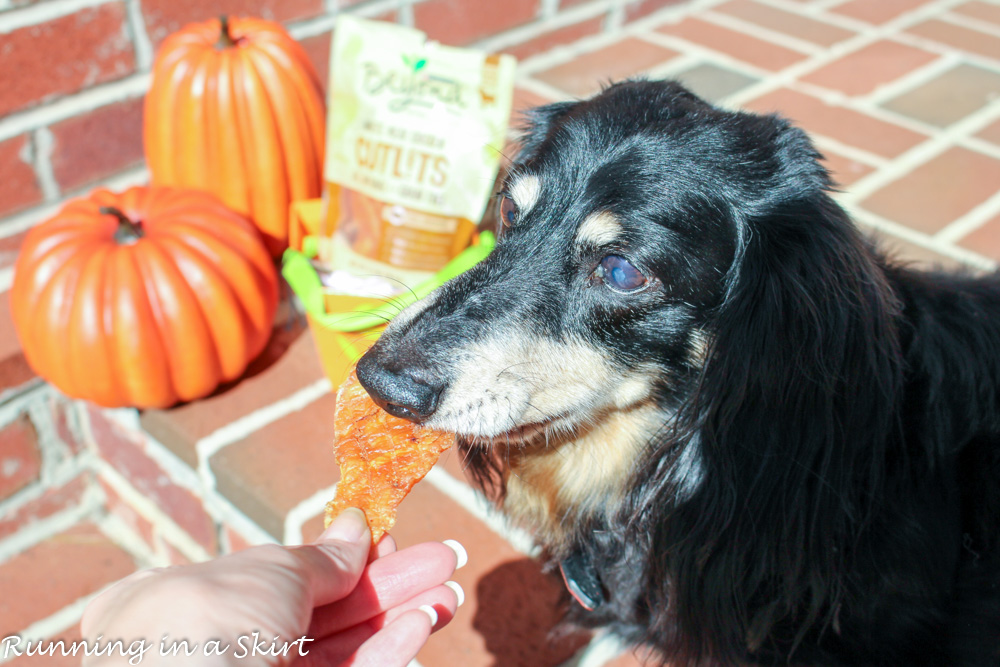 To spread the Halloween love, I decided to create some cute dog Halloween baskets for a couple of Rhett's best dog buds.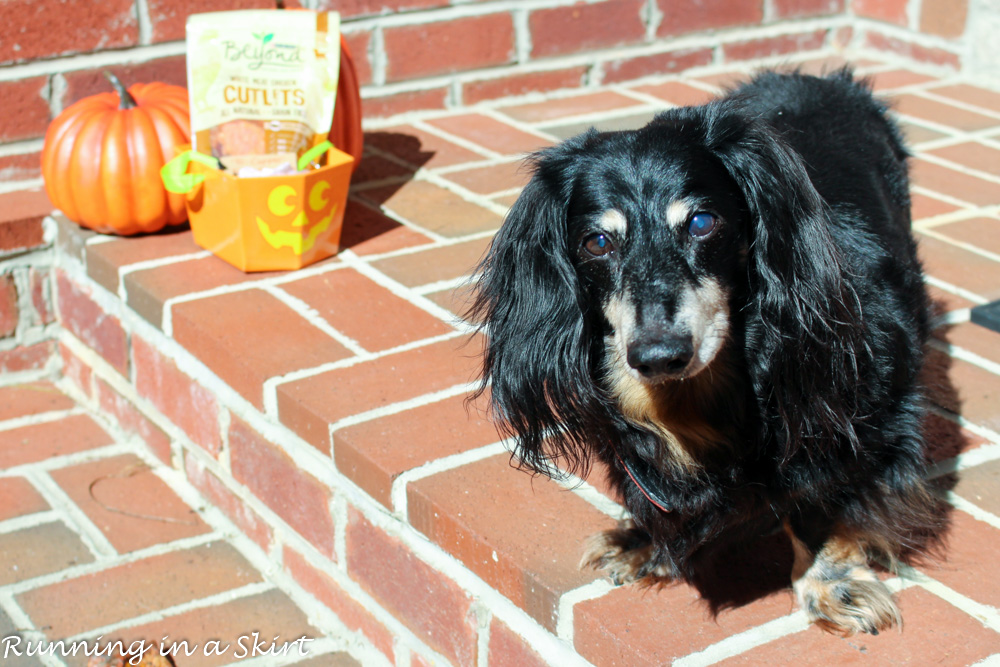 I got all my supplies for the simple craft at the dollar spot at Target! I used these adorable pumpkin boxes, stuffed tissue paper in the bottom, made a custom tag and featured Rhett's favorite healthy new treat Purina Beyond White Meat Chicken Cutlets.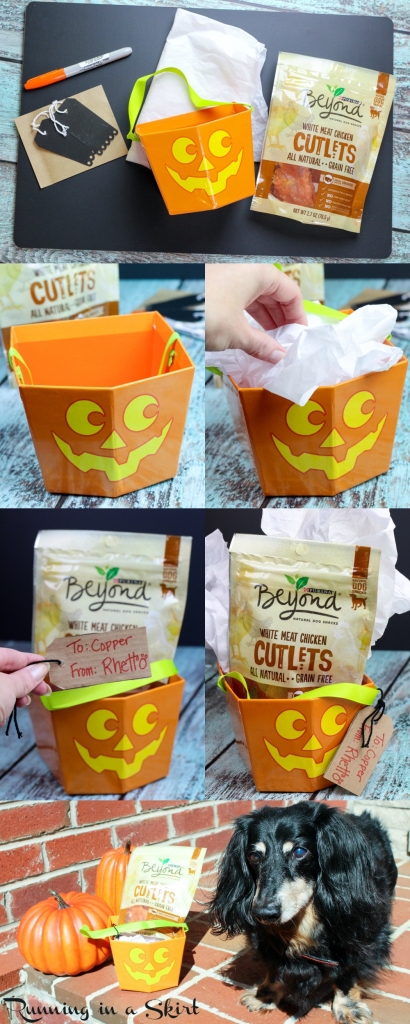 Rhett probably would have rather kept the entire treat supply for himself, but I had fun handing them out to some of my friends in his honor.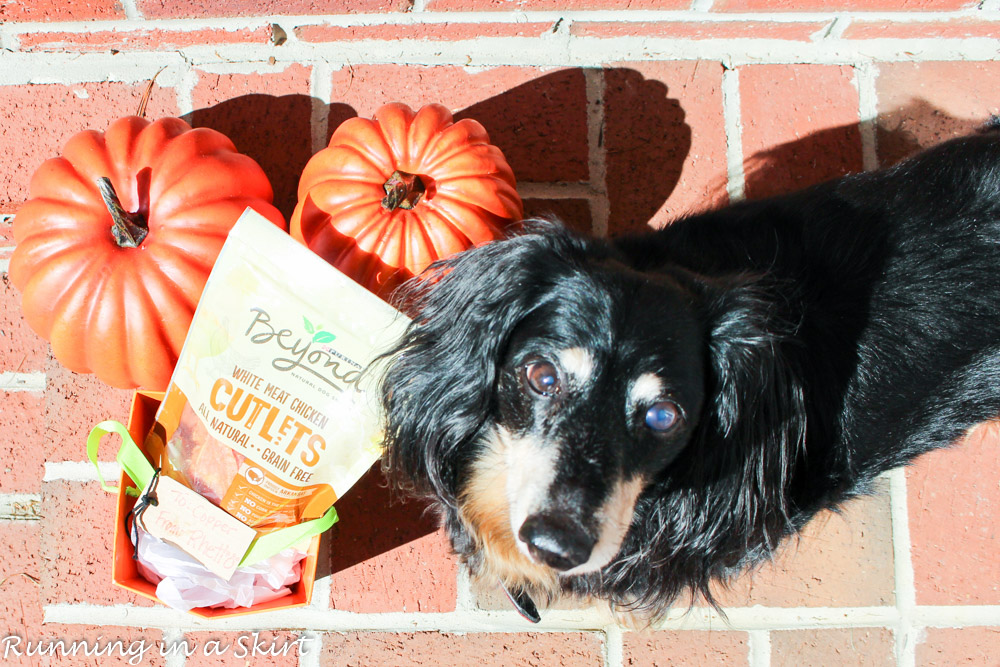 Dog trick-or-treating has never tasted or looked this cute! Plus I can rest assured that my best bud is eating healthy, just like me. Rhett will be getting more of these great treats all year long.
You can get Purina Beyond Dog Snacks at Target until the end of the month for 10% off when you use your Cartwheel app!
**Note: I do not recommend taking your Dog out trick or treating on the actual Halloween night, unless you are sure they will be comfortable! Halloween can actually be a very scary night for our pets, so please be extra cautious of their well being.**
I hope your Monday is fabulous. Come back tomorrow for a health-ified pumpkin bread recipe... with dark chocolate chips 🙂 So tasty!
And of course, have a Marvelous Monday! Thanks for the linkup Katie.
Your turn!
What did you do this weekend?
Do you celebrate holidays with your pet?
Do you look for healthier options, like Purina Beyond Snacks found at Target, for your animals?