Hello! Hello!
Just a couple of housekeeping reminders first! The Best of Blogs linkup is tomorrow. If you are a blogger, I'd love to have you join. You can linkup either your top posts of the month or a wrap up for March. It is so wonderful to see everyone's best work in one place. If you are not a blogger, make sure to come by to see the best blog posts from around the web.
Also, the $100 Visa gift-card giveaway is still open on my 5 Reasons to Stop Buying Bottled Water post. I know I'm not the only one who could do fabulous things with an extra $100 bucks, so make sure to enter.
Without further ado, here are some things I'm loving lately!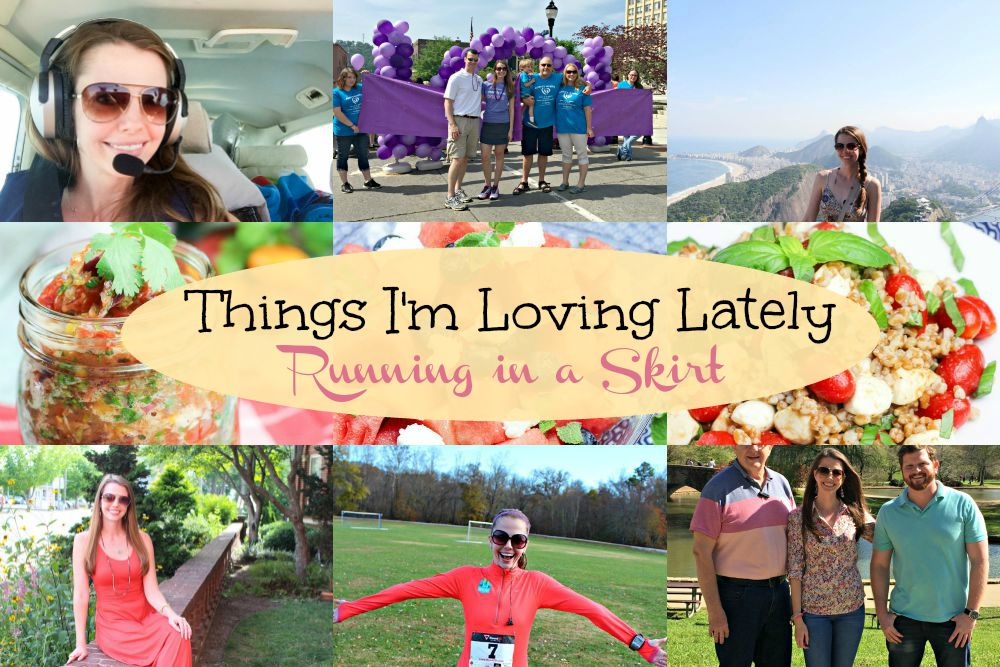 Things I'm Loving Lately 22
All Things Spring
I'm such a goober about spring. I get excited when each new tree blooms like it's a big show. Seriously loving the new season.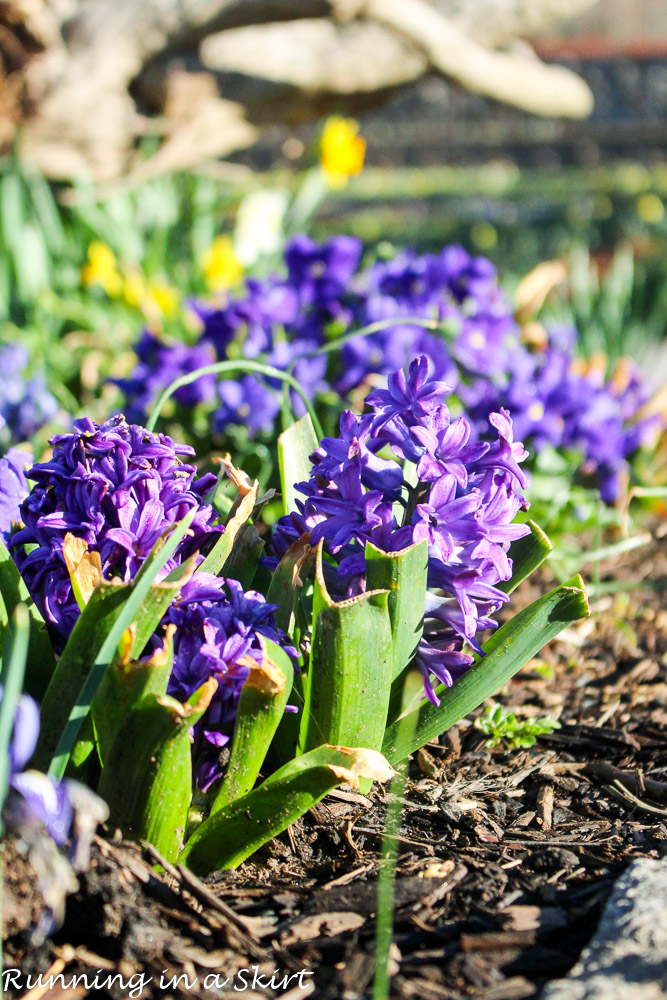 Rose Hips Oil & Vitamin E Oil
I'd heard about Rose Hips Oil on several other blogs and bought some myself. I adore it. It makes your skin softer and I feel like it slightly smooths fine lines. Doesn't help the big ones, but seems to help the small ones 🙂 It's also less than $14.
I've also been using the Vitamin E Oil I got for the scar on the top of my foot for around my eyes. I always thought putting oil on my face would feel greasy, but it absorbs quickly and really moisturizes. I love the combination of these two.
Almay Makeup Remover Sticks
I worked with Almay on a twitter campaign and they sent me a big box of goodies. I was immediately drawn to these makeup remover sticks.
Imagine it being 3:45 AM and you are in the yucky bathroom at the TV station doing your makeup. <-- the job is NOT as glamorous as it seems
You smudge your mascara on your eyelid because you are tired and clumsy. I used to do it ALL the time. These sticks erase the smudge without messing up the rest of your makeup. I'd say I didn't still need them since I actually sleep now, but to be honest I still smudge my mascara on a regular basis. I just don't have a lack of sleep to blame anymore.
Running Outside
Three cheers for running outside all of time!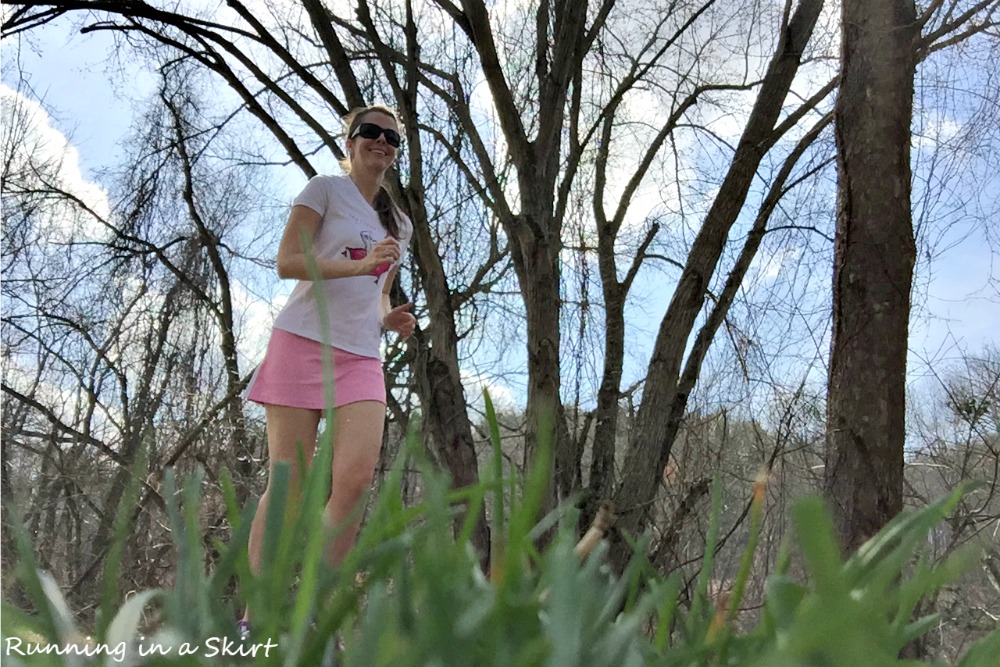 The Unbreakable Kimmy Schmidt
I've been on the my own in the evenings, because the Hubs is cramming for the end of tax season. I've watched a fair amount of terrible TV, but stumbled on this gem the other day on Netflix. It's about a girl that was rescued from a doomsday cult after 15 years. She moves to New York and has to learn everything and is basically stuck in the 90's. It sounds serious, but it's created by Tina Fey and is really funny and cute. I really enjoyed it!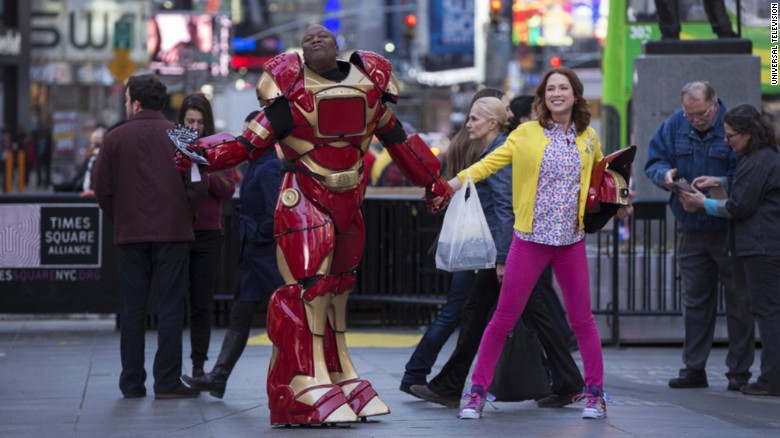 You guys!
I can't say it enough, but I appreciate you guys and your support so much. I know I had a lot of sponsored content last week, but you guys totally helped it be successful. I didn't intend on having them back-to-back, but I had a last minute opportunity I could not turn down. I put my heart into this blog and I've been so blessed to connect with so many of you along the way. Thank you so much!
If you missed them last week, here they are--->
5 Reasons to Stop Buying Bottled Water ($100 Visa gift card giveaway)
How to Make Running a Habit (Even when it's really, really hard...)
Thanks for stopping by today! Tomorrow is the last weekday of the month so it's Best of Blogs linkup time.
The links above are affiliate links and I do make a small commission for clicks and purchases. It costs you nothing. Thank you for the support.
I'm linking up with Marvelous Monday.
Your turn!
What are you loving lately?