I'm a sucker for a good lasagna. It's a great meal that always turns out delish and is not as hard as it looks…. especially if you use this No Pre Boil Noodle recipe! Woop- I love easy cooking!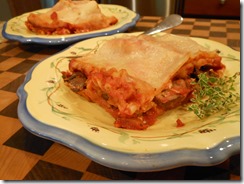 It's also an awesome meal for vegetarians and non-vegetarians alike because it is so hardy and versatile. The portabello mushrooms really make the dish filling and special. AND drowning the mushrooms in red wine when you cook them, well, that just knocks this recipe out of the park.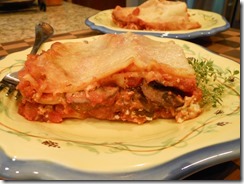 The hubs rarely requests specific food, but this weekend he wanted lasagna… and not just any lasagna… the PORTABELLO mushroom lasagna. And since I love it too, I was happy to make it.
Don't tell him that I hid some fat free cheese in it …. You can hardly tell the difference…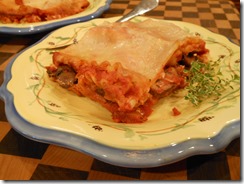 The Best Portabello Mushroom Lasagna- No Pre Boil Noodles
Ingredients:
8 oz lasagna noodles (10-12 noodles)
32 oz Jarred Pasta Sauce
15 oz Ricotta Cheese (I use fat-free)
4 cups Italian Cheese Blend (I use reduced fat)
16 oz baby portabello mushroom slices (2 packages)
2 eggs
½ cup grated parmesan cheese
½ cup red wine (optional- can replace with broth or water)
2 tablespoons fresh Italian herbs (I used oregano & thyme from my Herb Tower)
¼ cup water
2 tablespoons olive oil
Cooking spray
Salt/ Pepper to taste
Directions:
1. Lay out a 9x13 baking pan and spray with cooking spray
2. Heat a large, non stick skillet with olive oil. Add the mushrooms and start to sauté.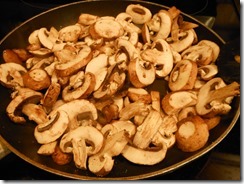 3. Meanwhile in a bowl, combine the eggs, ricotta and parmesan. Beat until it has some air.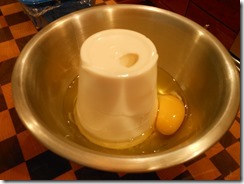 4. Add the wine (or water/broth) to the mushrooms. Season with the fresh herbs. Cook until tender (about 5 minutes.) Salt & Pepper to taste.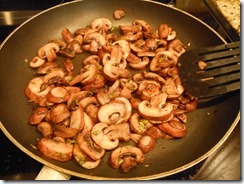 5. Time to assemble the lasagna!
* Put a thin layer of pasta sauce on the bottom.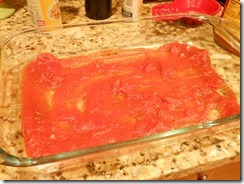 * Add a layer of uncooked noodles to bottom of pan (approx 3 ½ noodles)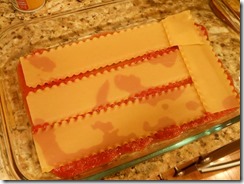 * Add a layer with half of the ricotta mixture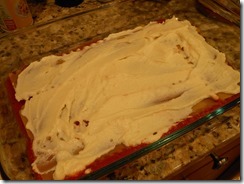 * The next layer is 1 cup of cheese
* Add a layer with half the mushroom mixture—be sure to spread them evenly!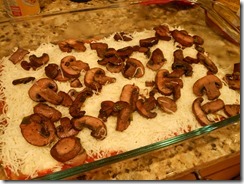 * Put a little less than half of remaining sauce on top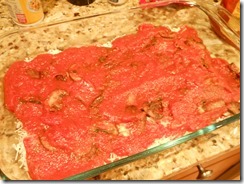 * REPEAT THE PROCESS
* To finish add one more layer of noodles, the small amount of sauce that is left and top with remaining 2 cups of cheese.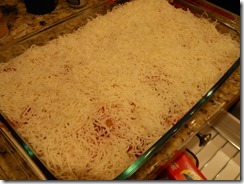 6. Carefully take the ¼ cup of water and pour it around the edges. It helps cook the uncooked noodles and keep everything moist.
7. Cover with foil.
8. Put in 350 degree oven for 55-60 minutes
After an hour, remove foil and bake for another 10 minutes or until cheese on top is slightly brown and bubbly.
Let sit for 10 minutes to settle and cool.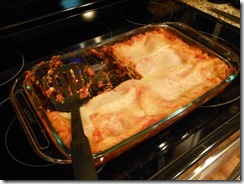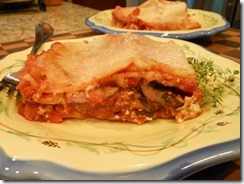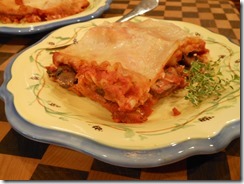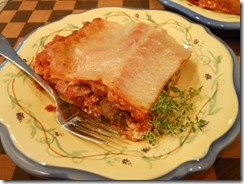 ENJOY!!