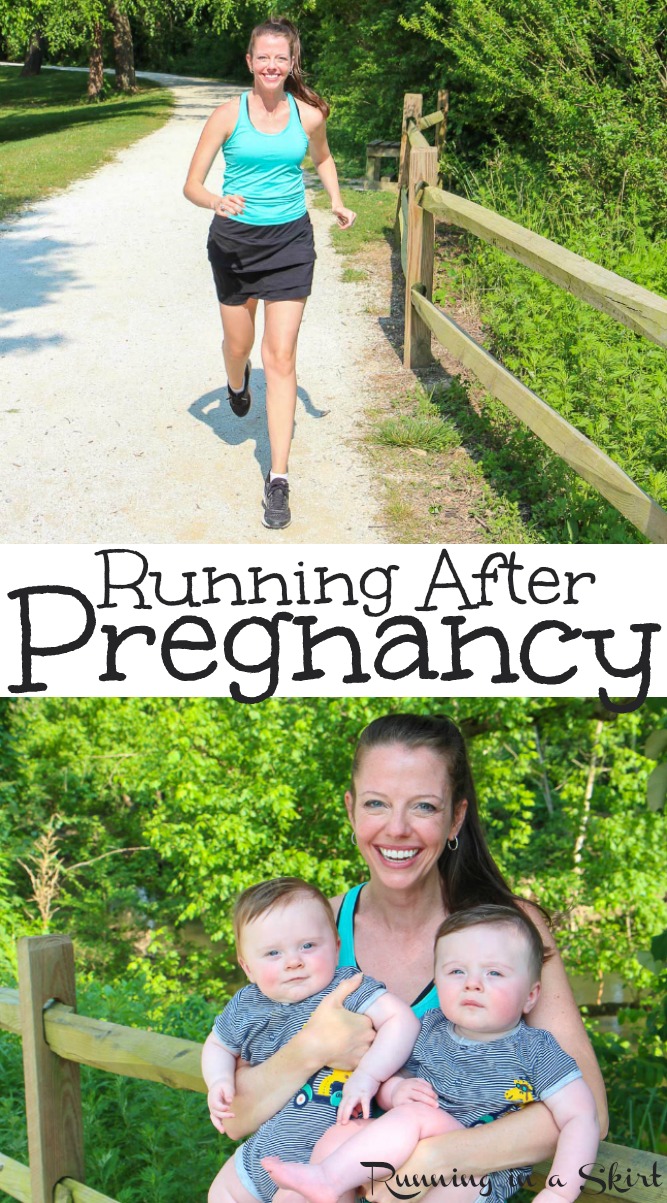 Today I'm sharing more about my running after pregnancy journey and some very practical ways you can get back into those miles after birth too!
This post is sponsored by Mirum, but opinions expressed are my own.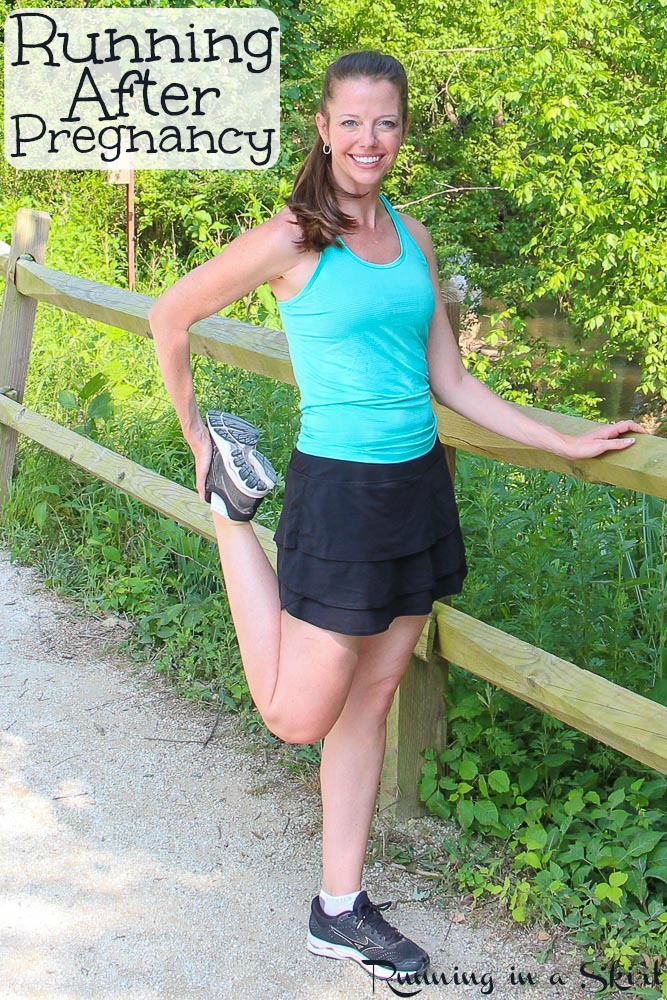 Hi guys!
Running is something that has been a big part of my life for the past 10 years. I've laced up my shoes at least three days a week for over a decade. Despite my best efforts though, I've had all sorts of random injuries (broken elbow) and illnesses (sinus surgery) that have kept me from running from anywhere from a few weeks to two months. I even had to take breaks from running during my fertility struggles. So I'm no stranger to the running comeback. In fact, I dare say I've perfected it over the years. But running after pregnancy felt like a whole new obstacle to me.
When I found out I was pregnant with TWO babies I was scared for a thousand reasons and one of them was would I NOT be able to run? Running is not just a physical activity for me... it is also my therapy and it helps me keep my head on straight. How would I survive a challenging pregnancy AND post-partum period without running? What would running after pregnancy be like?
Much to my surprise, my doctor AND specialist were FOR me continuing to run for as long as I felt comfortable while I was pregnant. So I ran and continued running through week 25 of my twin pregnancy dropping to running and walking intervals at the end. I stopped running rather abruptly because I fell and turned my ankle. After I took the week off for it to heal, my body just couldn't do it anymore. I really didn't have a choice in my mind and switched to walking, which was also very quickly becoming challenging.
This was what I looked like at 25 weeks!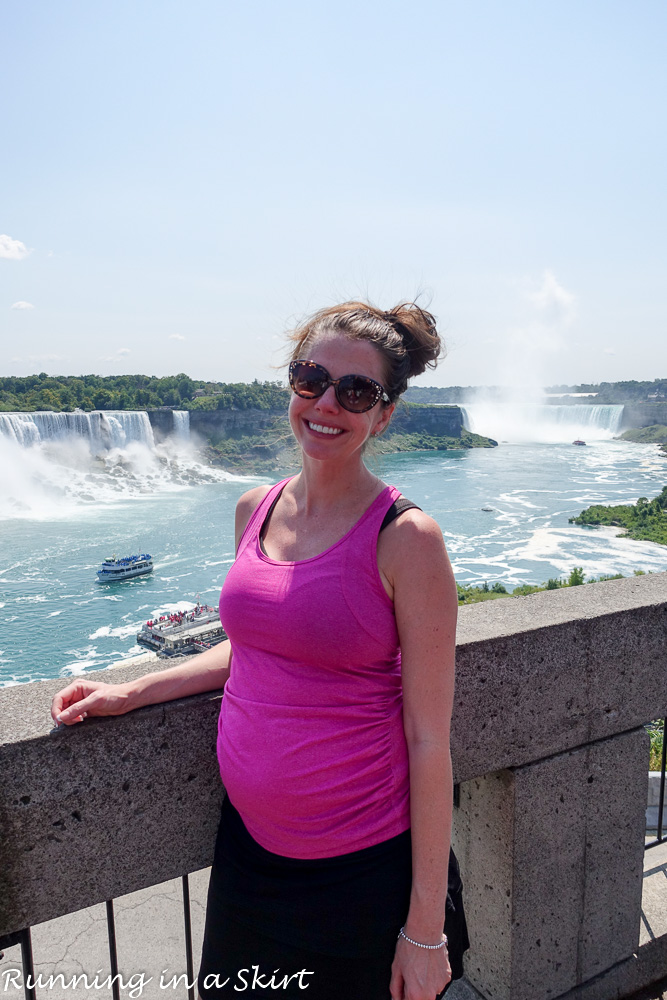 I had the babies at 36 weeks, which meant I had 11 weeks without running and plus the post-partum period... which for me ended up being a little more than four months with no running. That was the longest I've ever gone without logging miles!
I was pretty scared that it would be SO hard to get my endurance and strength back. I was so swollen and out of shape that running seemed almost impossible again.
So I went back to the very beginning again... starting off slow and easy without putting ANY pressure on myself to do anything other than enjoy the process and the time. And guys... I've really surprised myself. I'm six months post-partum and while I'm not running at my fastest ever... I'm running strong and consistent.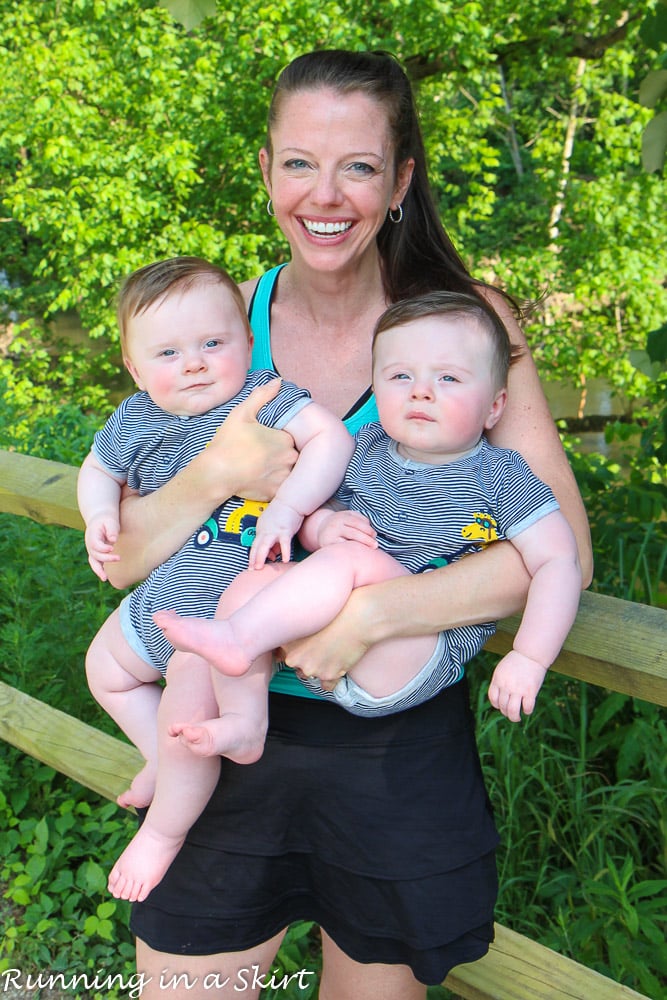 Running now MORE than ever is my therapy. Running after pregnancy has been something I've enjoyed more than I ever imagined.
I know many of you are in the same boat or just trying to get back into running after an injury so I thought I'd share the steps I took to get back. These steps are also great if you want to start to run for the first time.
Running After Pregnancy - 5 Steps to Get Your Stride Back
Check with Doctor
This might sound obvious but start by checking with your doctor. Some tell you to wait until your 6-week appointment to get the all clear while others will tell you to listen to your body... especially if you've been pretty athletic before.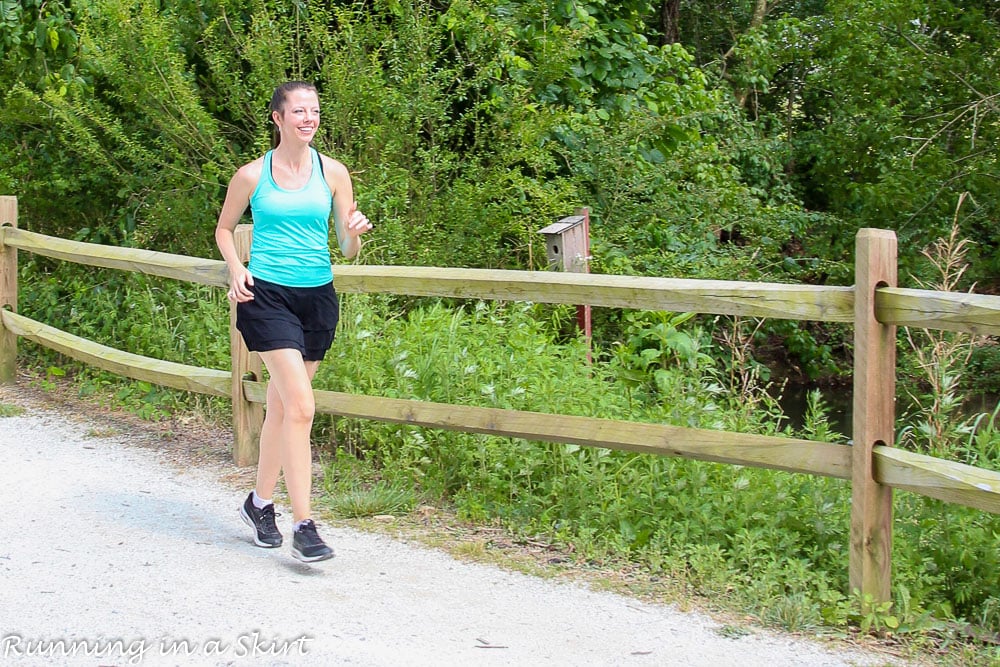 My doctor told me to listen to my body so I started walking a few weeks after birth and at five weeks started adding a few very slow 30 second jogs to my routine. At my six week appointment, I had my doctor check to make sure I didn't have diastasis recti or any other lingering issues. She said I was all good to go, so I went to work!
Get New Gear
Running or working out in gear that is too big from your pregnancy or too small from before your pregnancy isn't going to do you ANY favors. Get a few things that fit NOW, especially new sports bras if needed. I bought myself new running shoes because I felt like mine got ruined from the extra weight I carried around during my pregnancy.
It's also a great time to look at your gym bag and replace things like your deodorant. I am LOVING that Dove now offers a 100% aluminum free deodorant at CVS called Dove 0%! Having babies has made me even more than ever aware of the brands I buy and put on my body.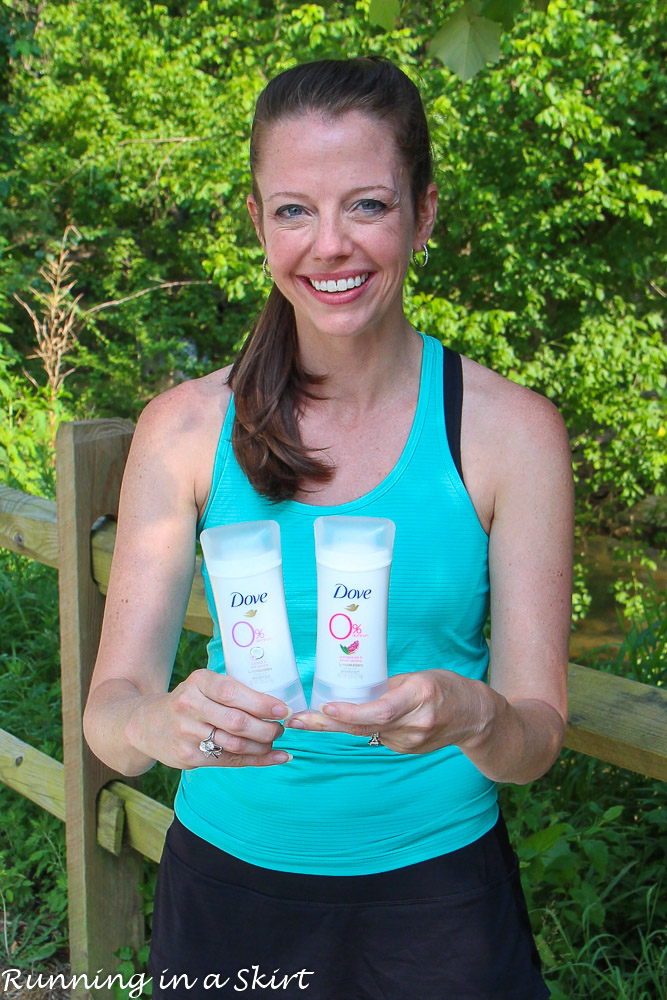 Dove 0% contains 0% aluminum while still providing 24-hour odor protection. It contains ¼ moisturizers for soft and smooth underarms in a non-irritating formula that glides on easily. The 0% alcohol in the formula helps underarms recover from shaving irritation.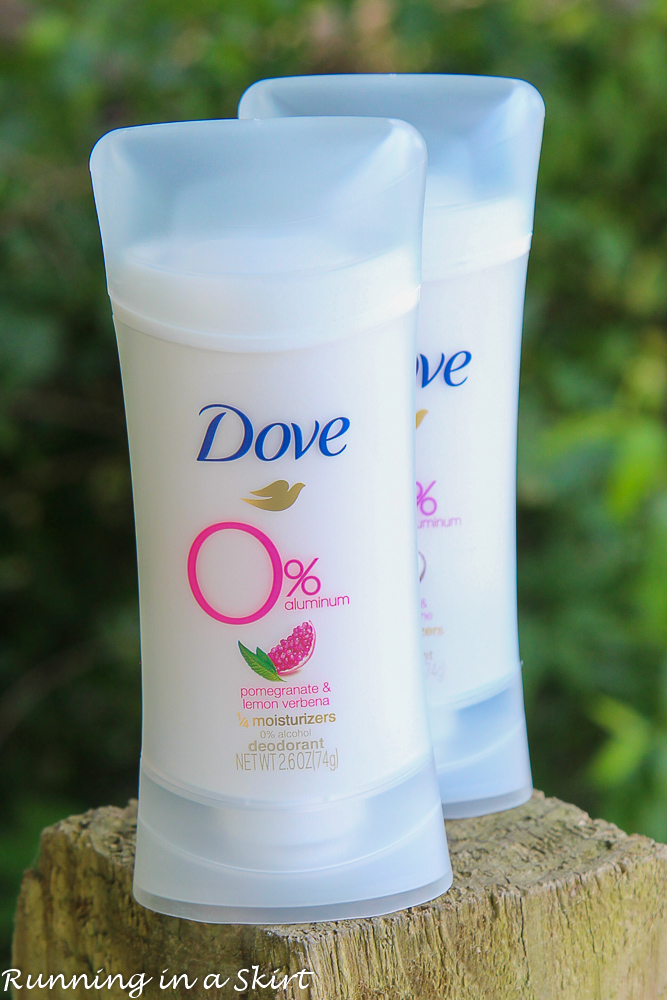 It's also pretty amazing that it is sold at CVS, making it easy to buy when I'm picking up other things!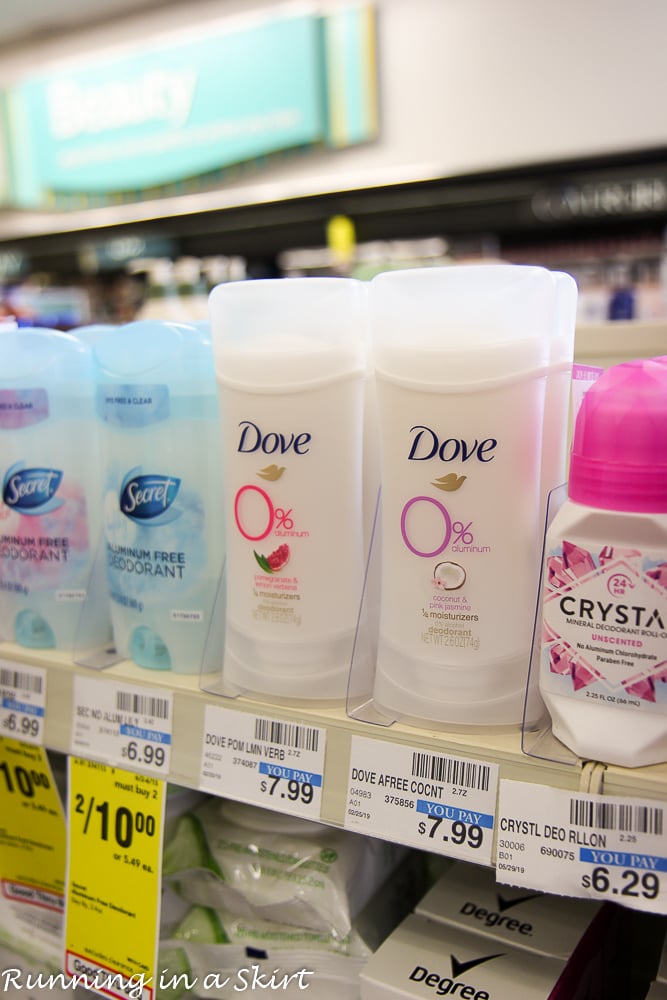 Two of my favorite scents are the Dove 0% Coconut & Pink Jasmine with soothing and delicate coconut and pink jasmine scent. It smells lovely with hints of the tropics while providing skin-friendly odor protection, up to 24 hours with NO ALUMINUM.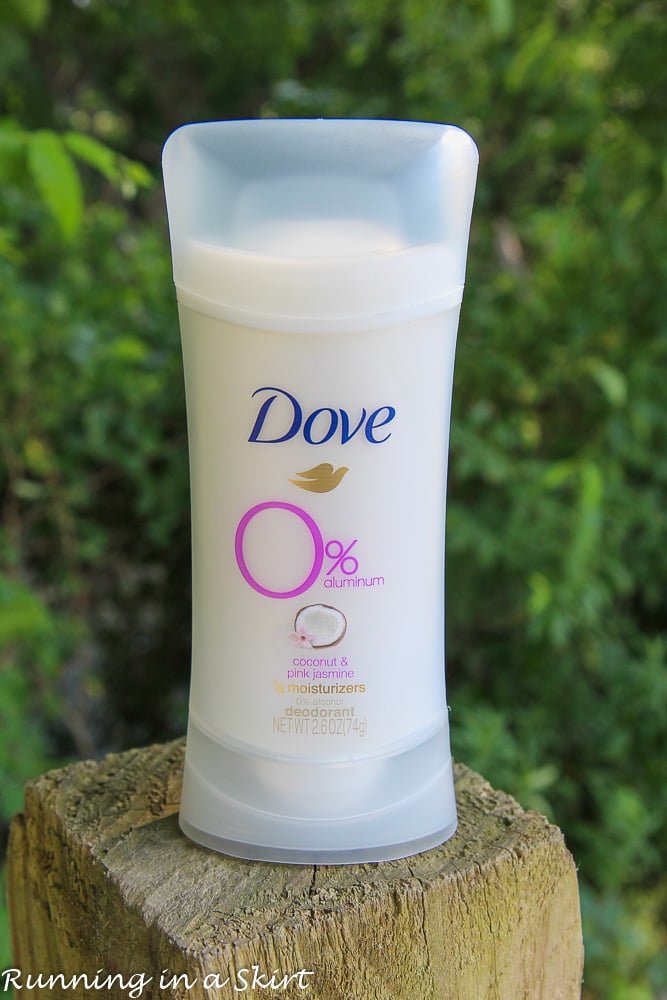 The Dove 0% Pomegranate & Lemon Verbena scent is also lovely... both energizing and refreshing! Both scents provide the same benefits and help your underarms feel nice and smooth.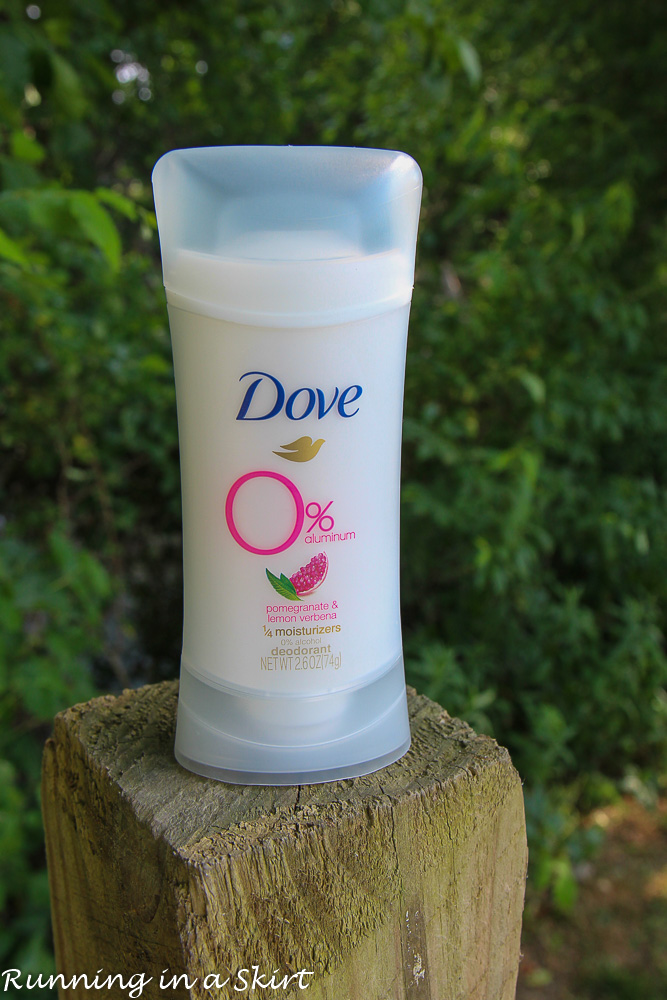 It also comes in Cucumber & Green Tea!.
I love that this simple no aluminum option is now available with Dove at CVS! In fact, until June 15th, you can buy 1 get 1 50% off PLUS buy 2 and get $2 ExtraBucks Rewards WITH CARD Select Dove Deodorant products.
Start with Walking Intervals
When it was time to actually start running after pregnancy I started SUPER slow and offered myself LOTS of grace. I started by walking for two minutes and then running for just a minute. It honestly felt strange at first... like my insides were falling out. IF it felt bad that day, I did not push it and just allowed my body to get used to it. My goal would be to move for 20 minutes. I then increased that to 30 minutes.
Over a month I increased the time of my running intervals to several minutes at a time as I felt like it. Soon I was back to running more than I was walking. I put NO pressure on myself.
It took me until the boys were 10 weeks (an entire month after I started running) to build back up to running thirty minutes constantly at a time.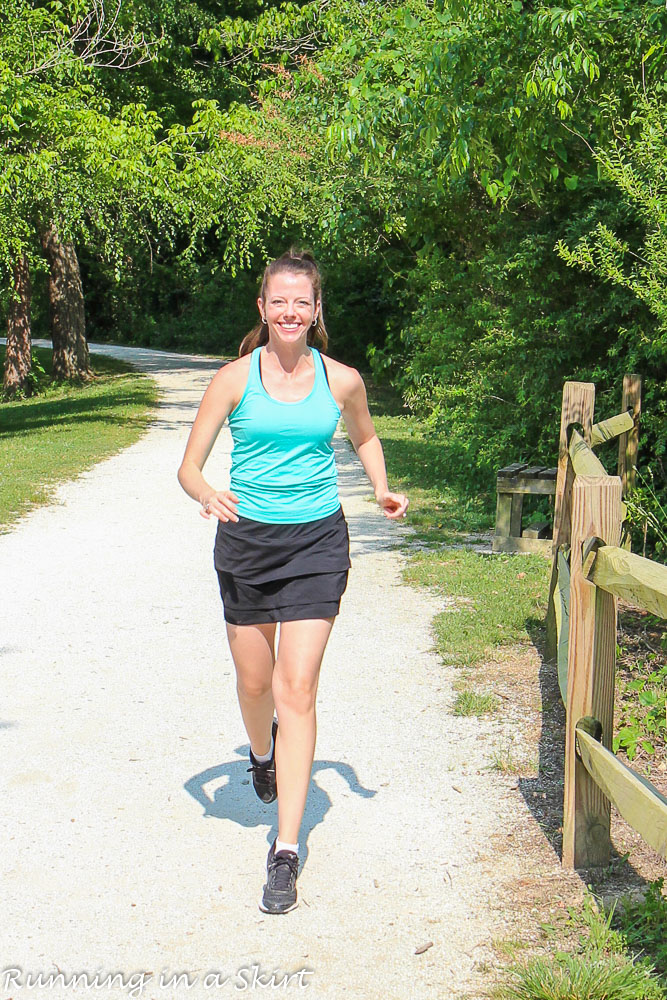 After I got comfortable 30 minutes at a time, I started to calculate my runs in miles again and moved to running three miles at a time. I was running pretty slow, so that was taking me a few minutes longer than 30 minutes.
Don't Obsess Over Time
One of the most important things I did was to NOT obsess over my time. Running after pregnancy is hard and I felt like it was more important to enjoy the time I had to run and not feel defeated by the clock. I did not even track my runs for several months.
Once I was running three miles pretty consistently, I started tracking my runs again, which allowed me to push myself just enough for some growth.
Stretch & Strength
I was so weak after my twin pregnancy, that I knew it was more important than ever to cross train and figure out a way to get some muscle back.
I made it a priority to add several HITT workouts to my weekly routine, which has really allowed me to increase my strength and run easier. Without it, I feel like running would still feel very hard. I found some fabulous 15-minute workouts online that I do with the boys.
I've also found I need to stretch more than ever post-pregnancy!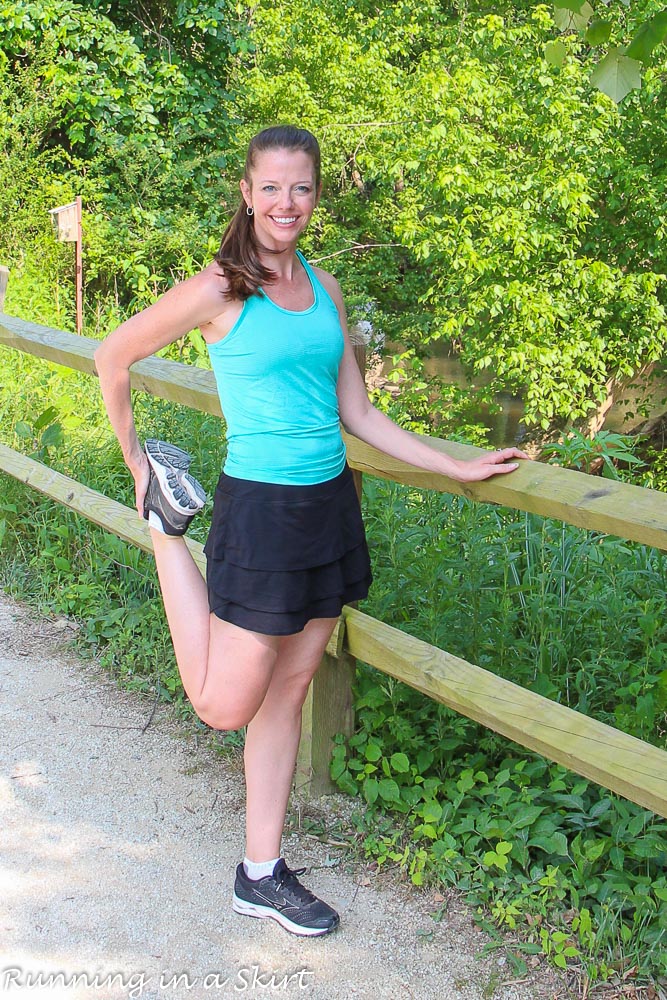 Run Intervals
The final step I've taken to get my running mojo back is intervals. Once I was feeling good running 30 minutes at a time I started to add some sprints to my runs. Every 5 minutes I would pick up the pace for 30 seconds to 1 minute. Nothing crazy, but enough to remember what it felt like to run faster again.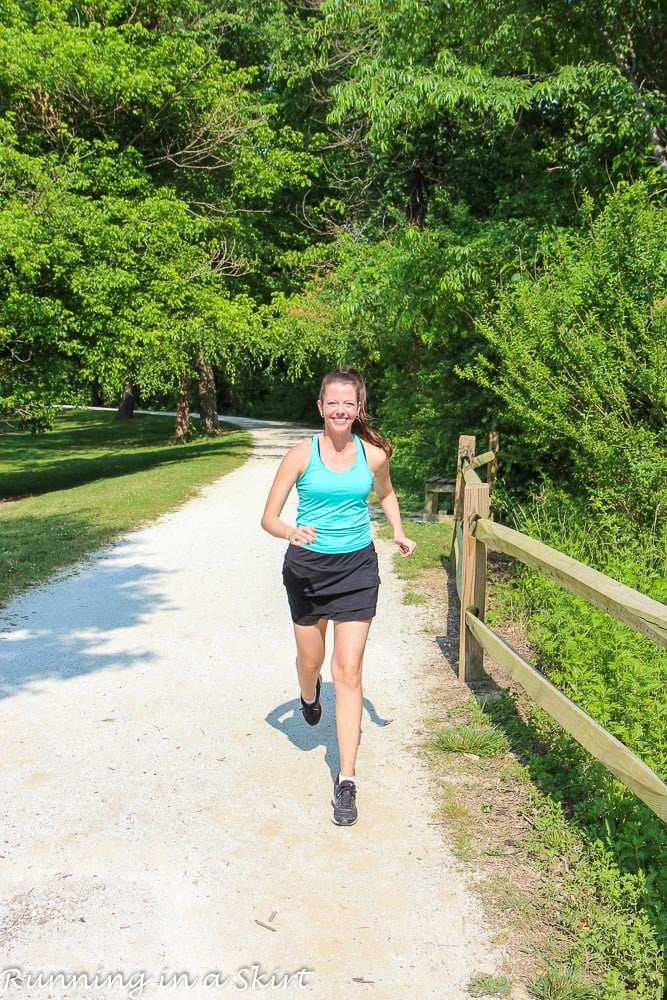 These intervals have allowed me to pick up my pace and I'm finally back to running at a pace that feels like me! I've purposely taken running after pregnancy slow, but I feel like that has given me a solid foundation for running for years to come.
I'm just now feeling ready to set some goals and start thinking about racing again!
Running After Pregnancy: Use Dove 0% at CVS!
Don't forget to pick up Dove 0% at your local CVS. I love that they are now offering an aluminum free product, which keeps me healthier all around.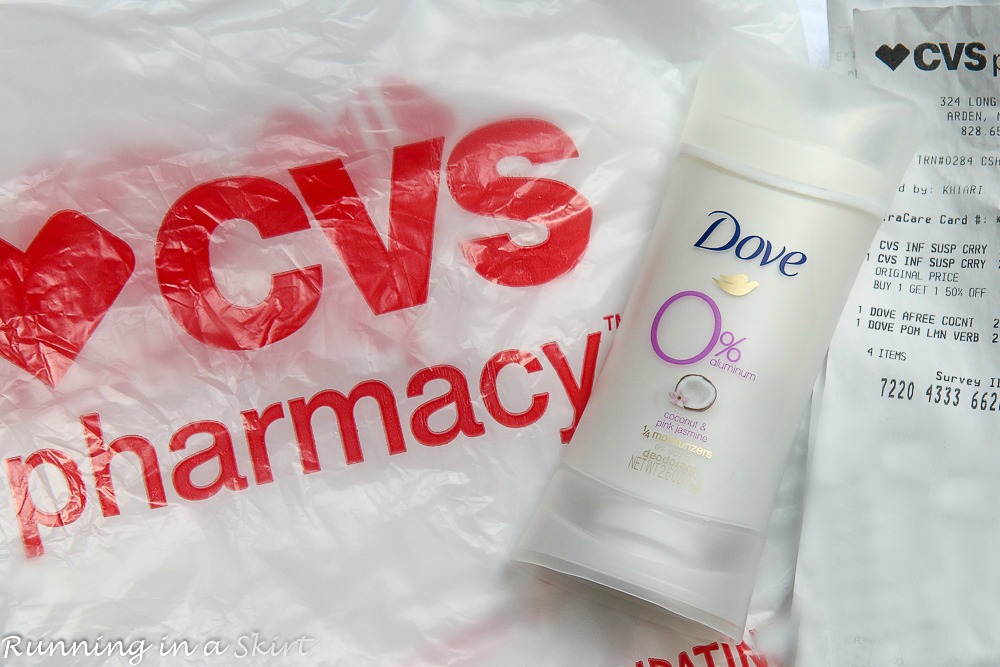 They are buy 1 get 1 50% off plus buy 2 get $2 ExtraBucks Rewards WITH CARD Select Dove Deodorant products until June 15th.
Pin for later!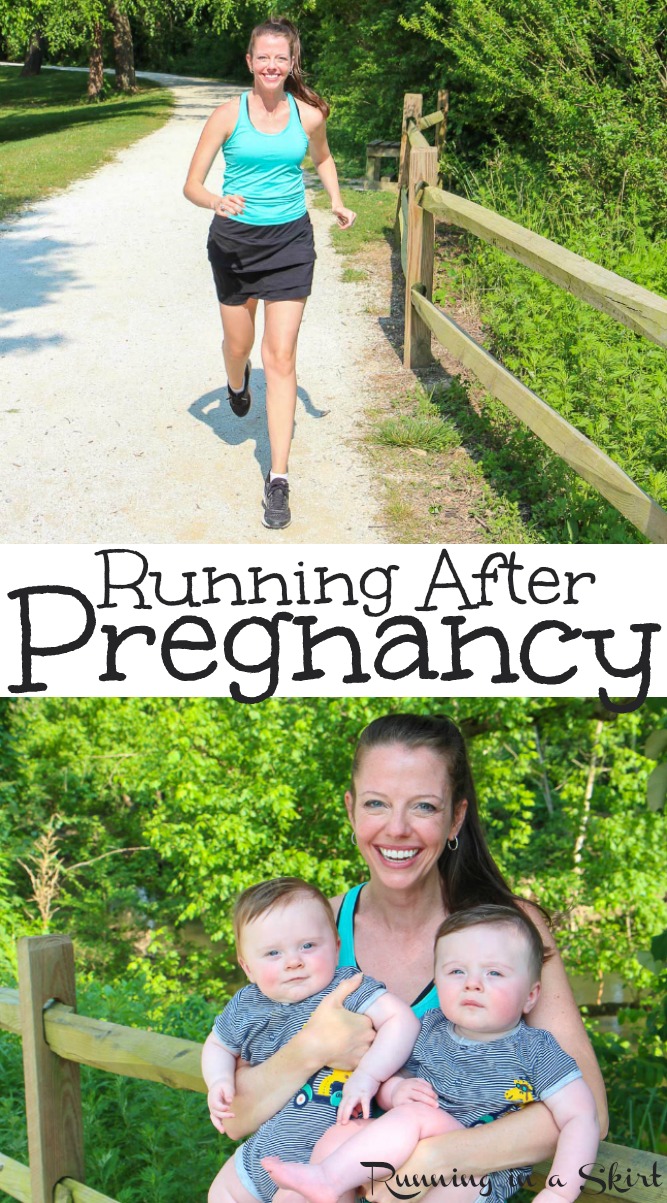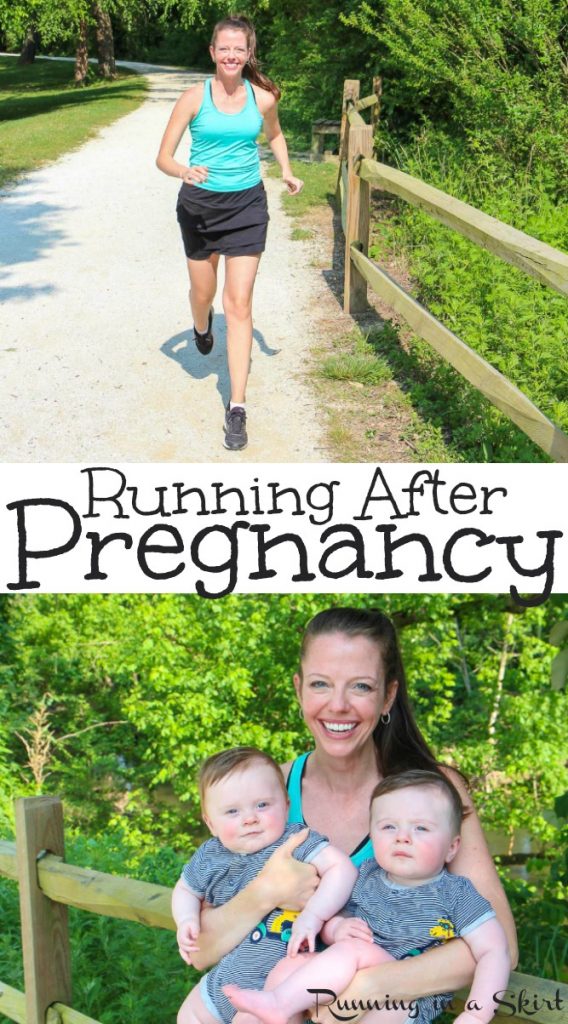 Your turn!
Head HERE and let me know which scent of Dove 0% you'd like to try!