Hi guys!
I am in Charlotte today visiting my Brother and SIL Erica. The Hubs had a work conference and I decided to tag along, bring the babies and make a family visit out of it. I'll share some photos of the trip next week.
I try to write these Currently... posts once a month and they seem to come around so quickly these days. The boys are officially 7 months today and time is really going by at warp speed. So before we dive in, here's your dose of twin cuteness for the week!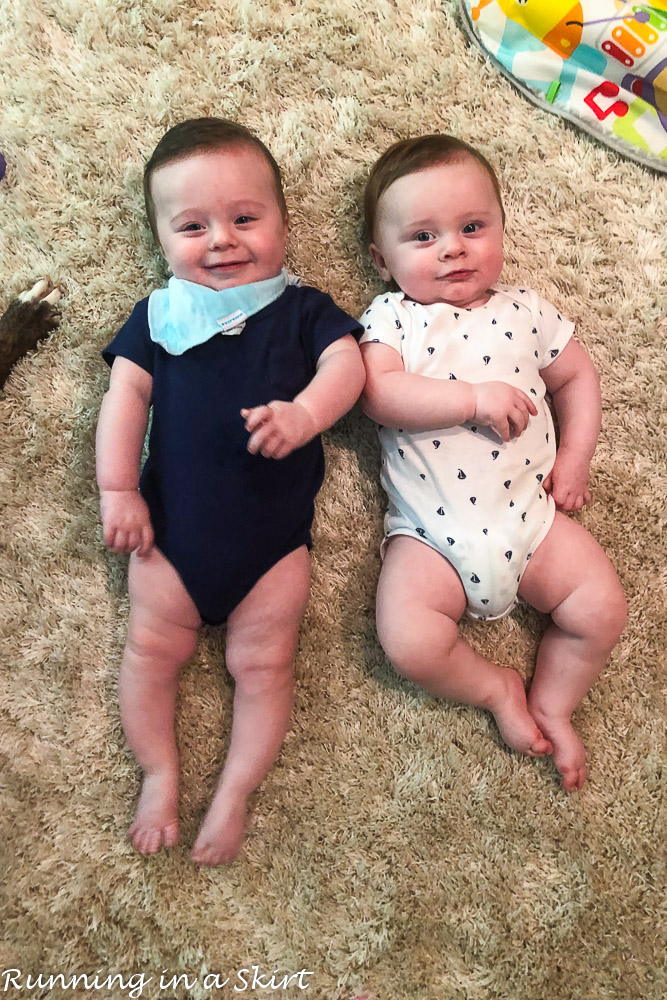 They are just little bundles of joy these days and I want time to stand still. Can't they just stay like this forever?
Here's what else is happening in our little world!
Currently I'm…
Reading…
I have been such a slacker with reading this past month. Instead of reading the Hubs and I have been mindlessly watching Netflix in the evenings. I feel BEAT and worn down after dinner lately. It is such a nice way to decompress after a hard day of watching babies and working BUT I want to start carving out some evenings to read too.
Listening…
I just added this to my running playlist!
Watching…
We watched "Always be My Maybe" on Netflix last weekend and I really enjoyed it! For a series, the Hubs and I have dived into "Queen of the South" and are totally hooked. We keep getting roped into shows about the Mexico and Colombia drug world. I find it fascinating and can't believe stuff like that actually happens. It makes you appreciate our sheltered little world.
I also watched the new Mary Poppins by myself while the Hubs was working and I didn't like it at all. I generally adore all Disney movies, so I really disappointed.
Wearing…
More dresses. I'm nothing but predictable??!! This week they came along with an umbrella because of all the rain.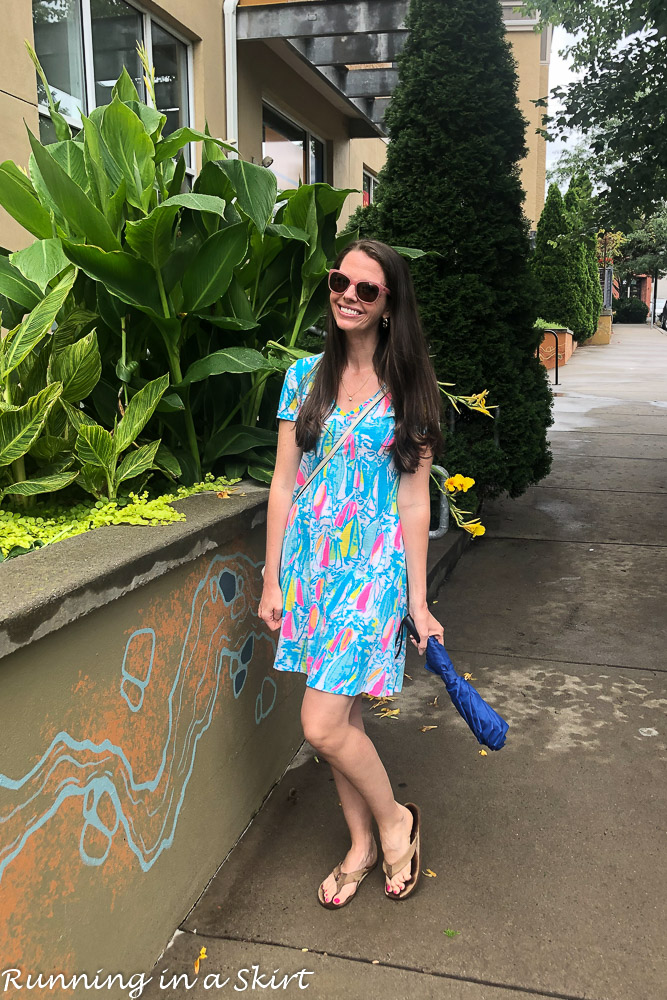 Eating…
Last Sunday I was invited to a media dinner at Gan Shan Station, which is an Asian fusion restaurant on Charlotte Street in Asheville. I brought my neighbor Emily and met up with my friend Sommer and her neighbor.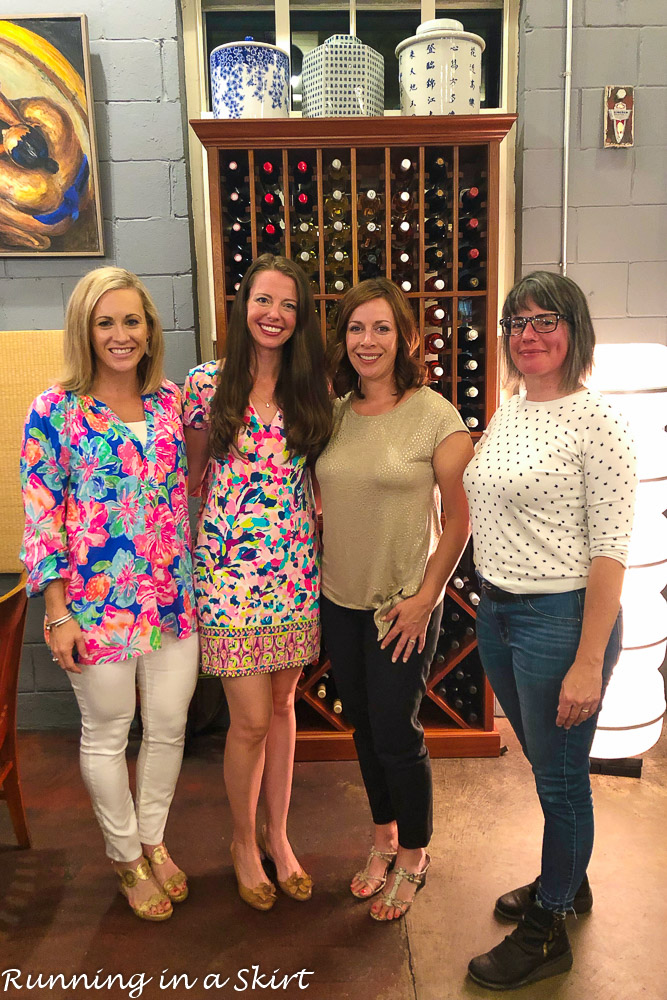 They hosted the dinner to promote their elevated dinner menu and dinner hours. We tried so many delicious dishes.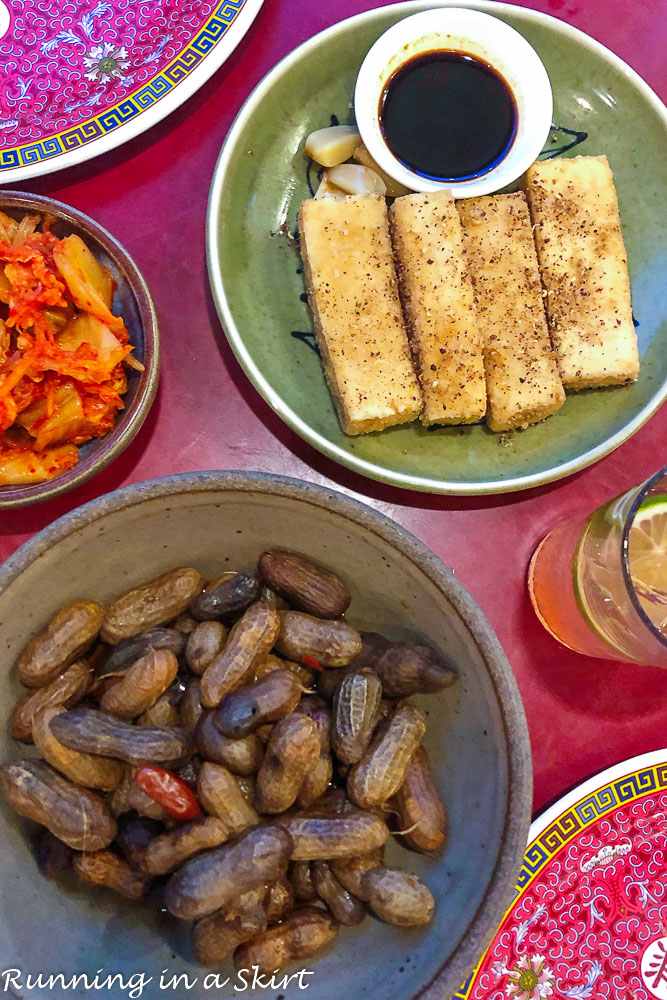 These green beans were absolutely incredible! Worth the trip alone.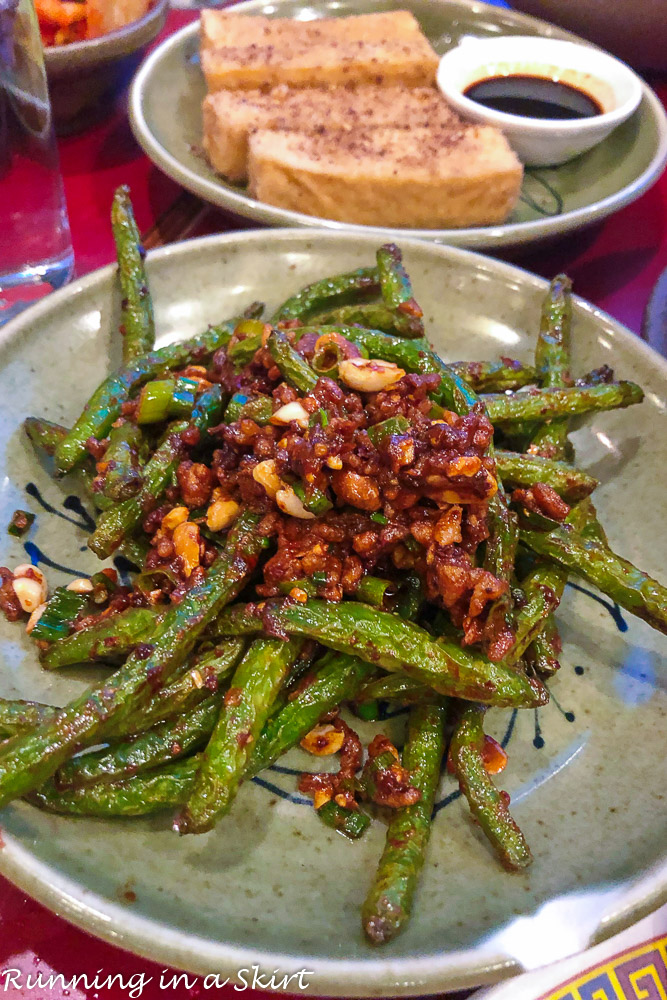 I also loved my Pad Thai. The flavors were so fresh compared to most versions of Pad Thai. If you haven't been there in a while, it's worth going back because the food is so unique and tasty.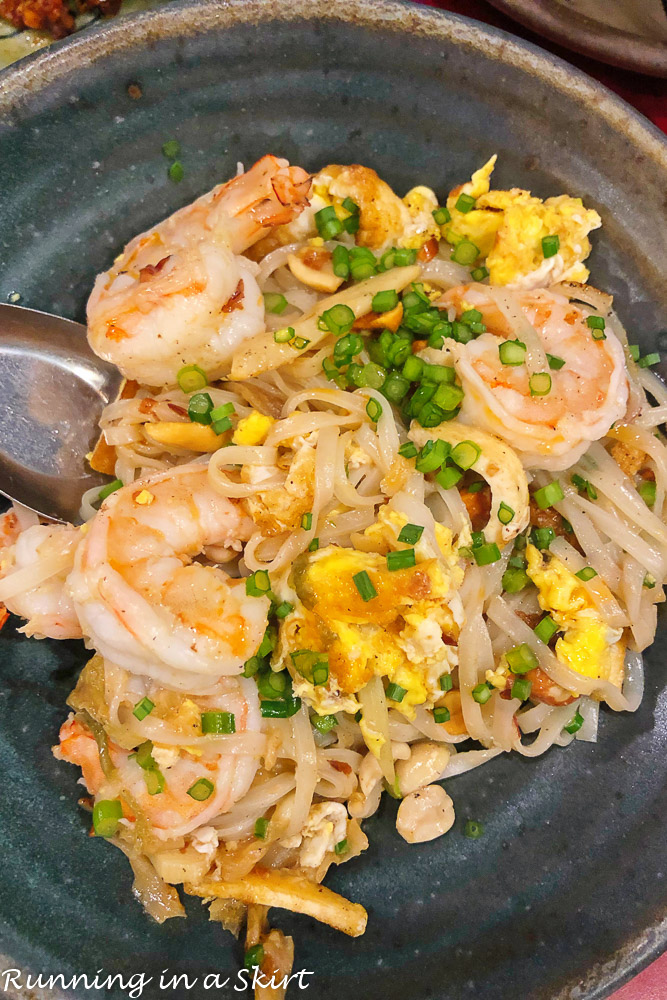 Drinking…
Cider! The Hubs and I spent a couple of hours at Urban Orchard in downtown Asheville last Saturday and loved it. My favorite was their ginger cider and the spicy pimento cheese. 🙂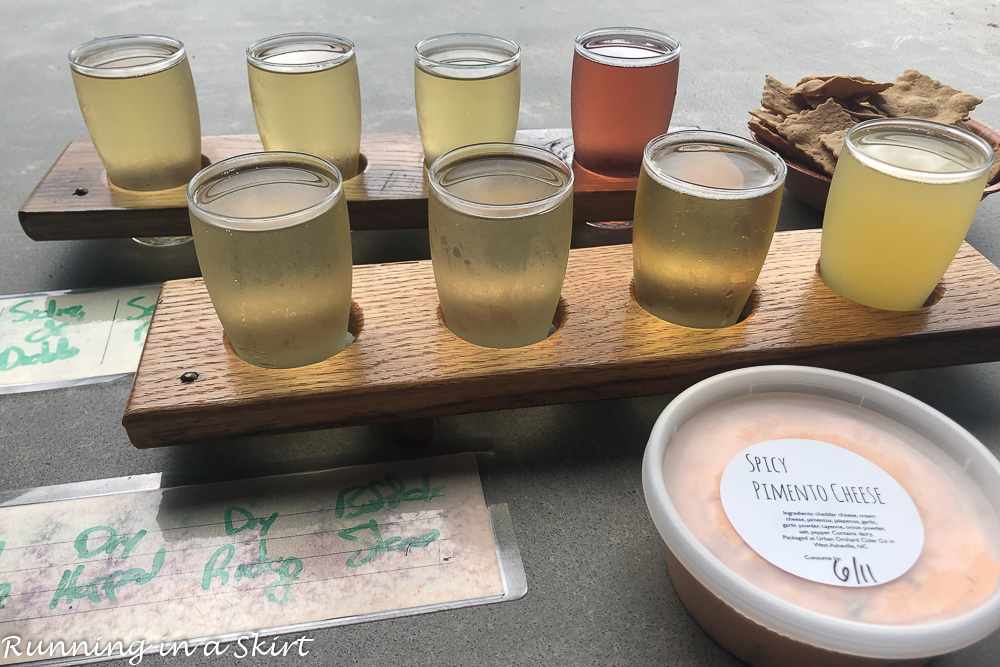 Indulging…
I had SO many good eats last weekend that it felt very indulgent.
We decided to cook at home Friday night instead of getting take out and it turned out SO good. Last August the Hubs went fishing for tuna. I was pregnant at the time and couldn't eat it because tuna has a high mercury count, so we saved it for after the babies. We cooked some of it on Friday and it was incredible! I also made this teriyaki brussel sprouts that are going to have to become a blog recipe.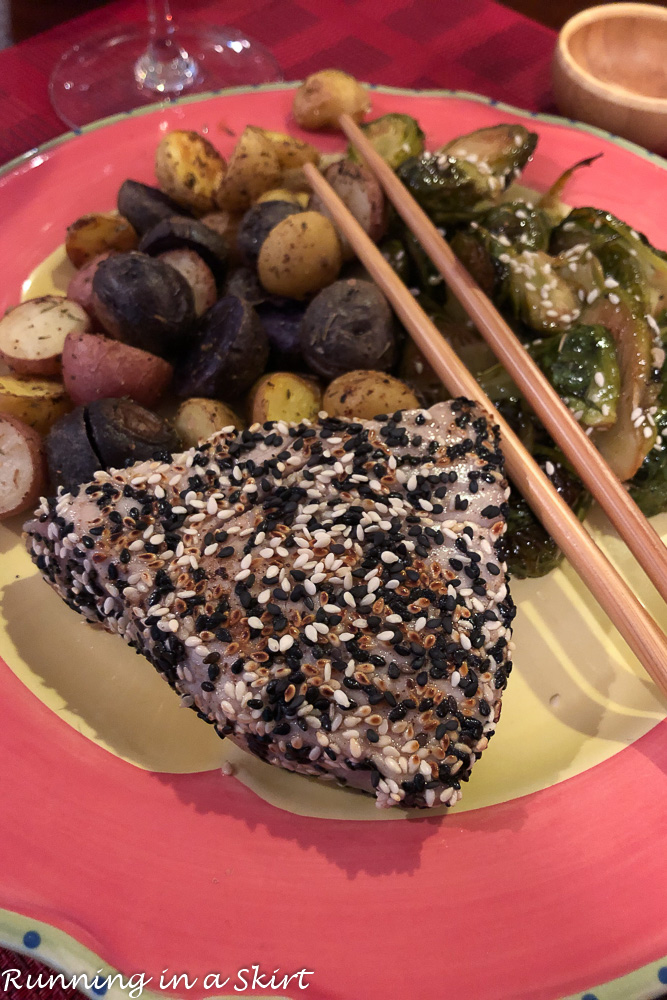 Anticipating…
We are spending a week on Hilton Head Island in July and I CAN'T WAIT!!!
We are going to need to expand our beach set up with the boys. Does anyone have any recommendations for tents or larger umbrella setups that have worked for you? Or any items I need to take the babies on the beach. I'm so excited that they are able to sit up now and play in the sand.
Our lovely 2 person set up is no longer going to work. 🙂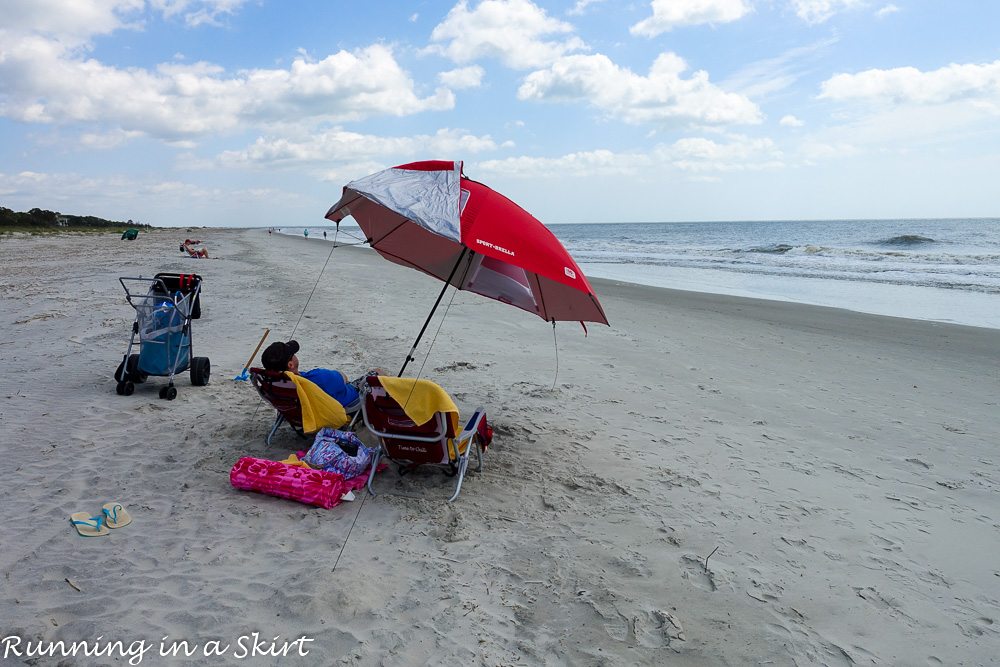 Praying…
One of my friend's little boys is having some health issues, so I'm praying they figure out what is causing the problem and that the medicine they gave him can help.
That's all for today. I hope you guys have a great weekend. I'll see you back here on Monday for a new recipe.
I've been doing a monthly Currently… post since August 2015. Catch up HERE! Thank you so much for reading today and for your comments.
Your turn!
Answer one of the Currently… prompts above.