Hi guys!
I've had such a nice week. I hope you did too. I published TWO new recipes in the past few days, so make sure to check them out. They would be both delicious at any summer parties you are going to or hosting.
Last week, I also shared two sponsored projects. Give them a glance if you have time.
In the sake of full disclosure, projects like these allow me to make this blog my job and publish content for free for you guys day in and out. Just clicking over and reading those posts helps me out a lot! Thank you guys for supporting me and this blog.
7 Month Photos
The boys turned 7 months old last Friday and I am in pure denial. I feel like time is racing too fast and I want them to stay like this forever. I actually got their 7-month photos done in a timely fashion this time. 🙂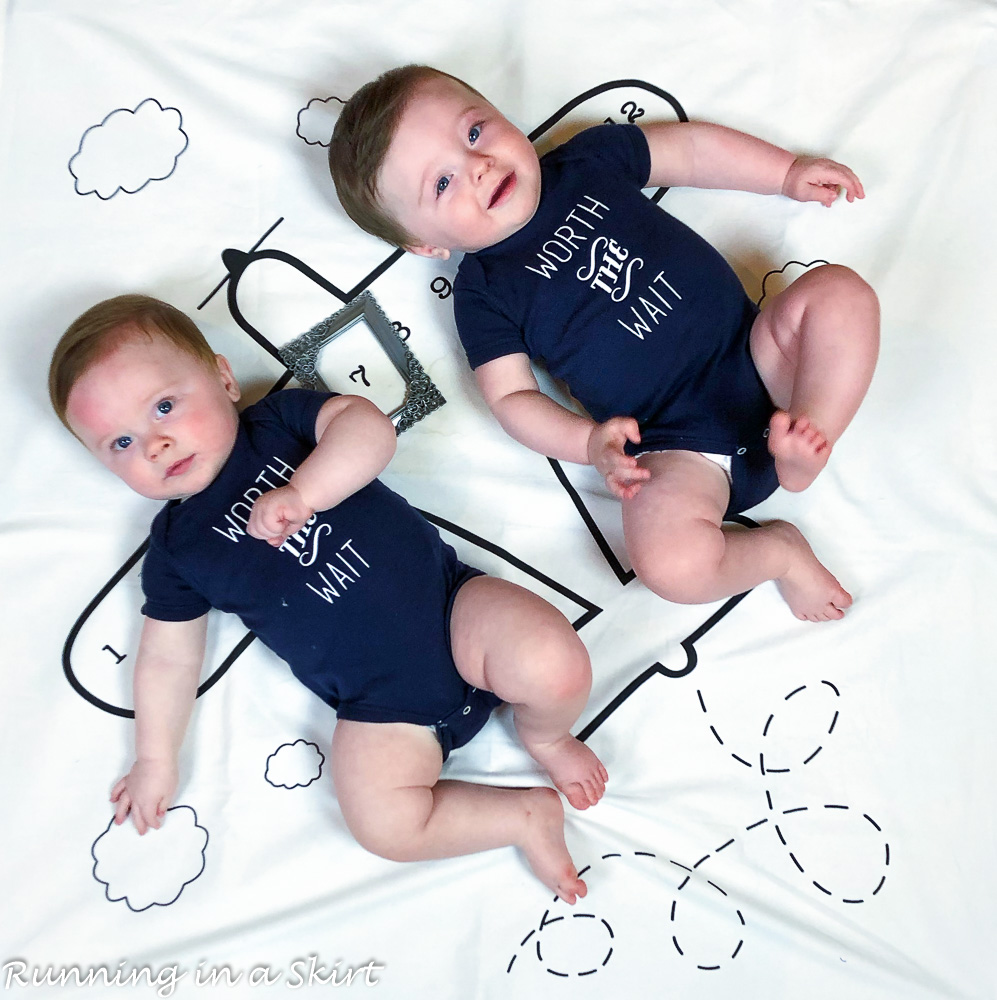 Here's Jackson who now has TWO teeth, is sitting up on his own AND army crawling faster than his Mom can keep up.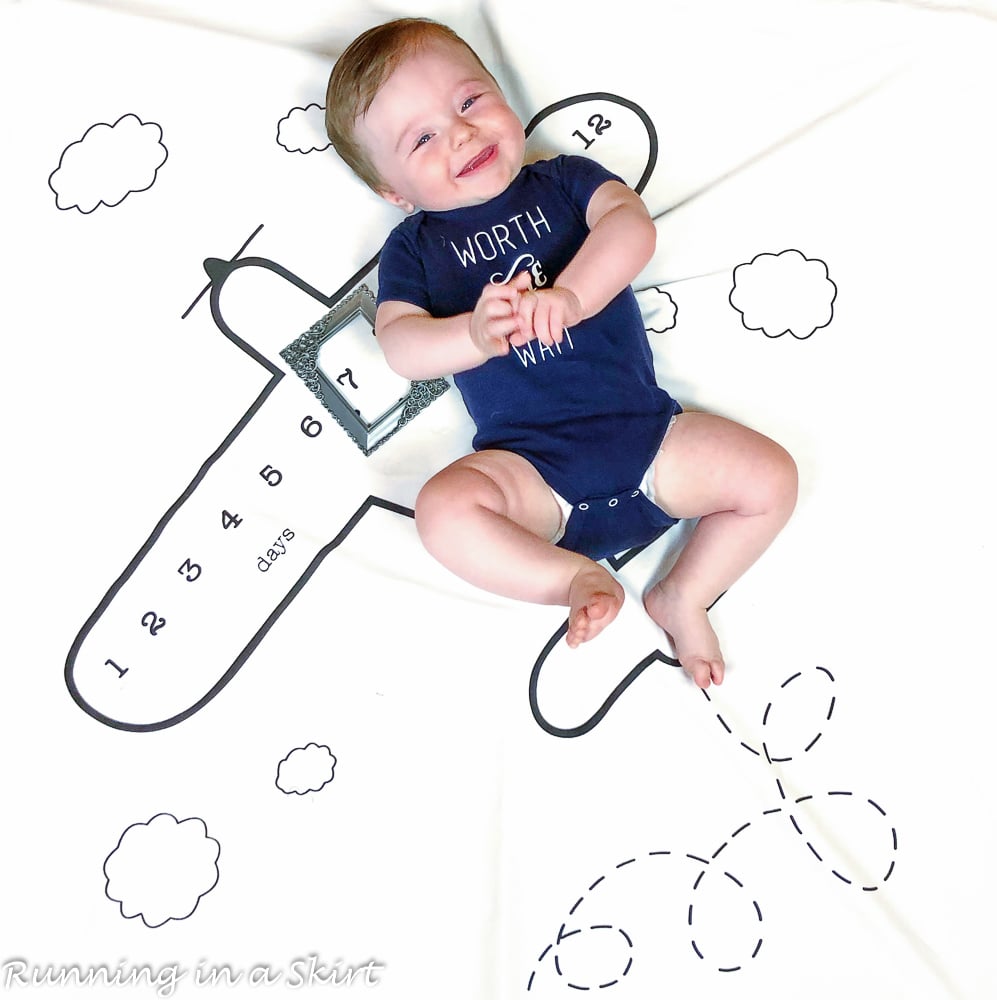 Hunter is now PULLING UP on things and we honestly feel completely unprepared for babies as mobile as they are.
We spent much of the week researching baby proofing stuff and I'd really just like to stick them in a bubble.
Expanding Family
In other family news, my Brother Tommy and Sister-in-Law Erica made a huge announcement last week. They are pregnant and expecting a BABY GIRL in December. I've known for a while and it's so nice to be able to share with y'all that I'm going to be an Aunt again. I'm so excited about all the fun we are going to have with our kids growing up together.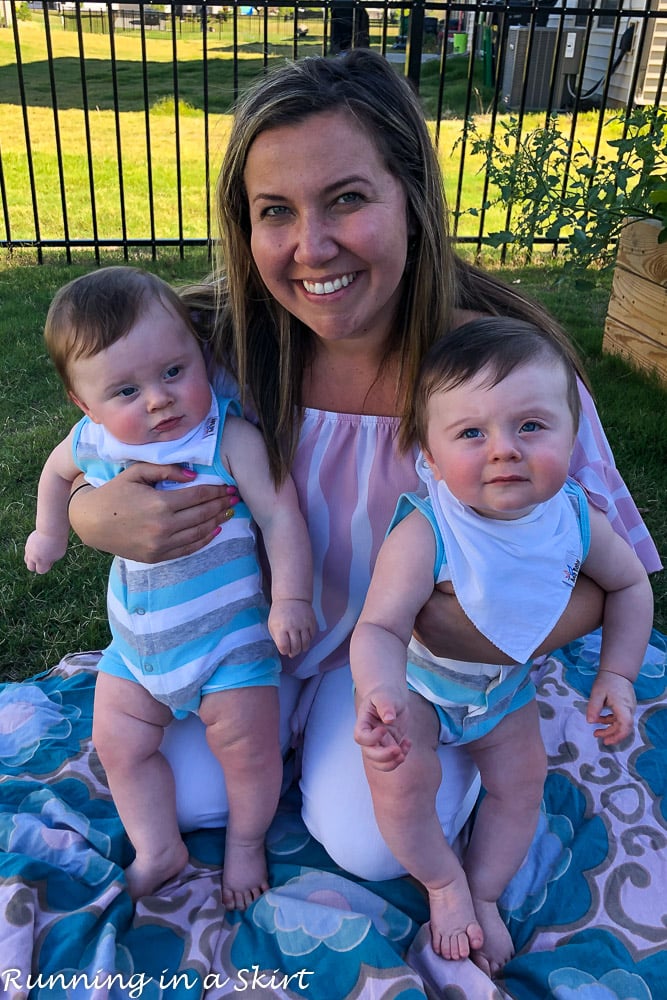 Charlotte Trip
We were all actually in Charlotte for a few days late last week to visit Tommy and Erica. The Hubs had a conference, so we decided to make a family trip out of it and stay for a few days.
Erica helped with the twins and it was so nice to spend some quality time together. We even took the babies to lunch and the outlet mall together.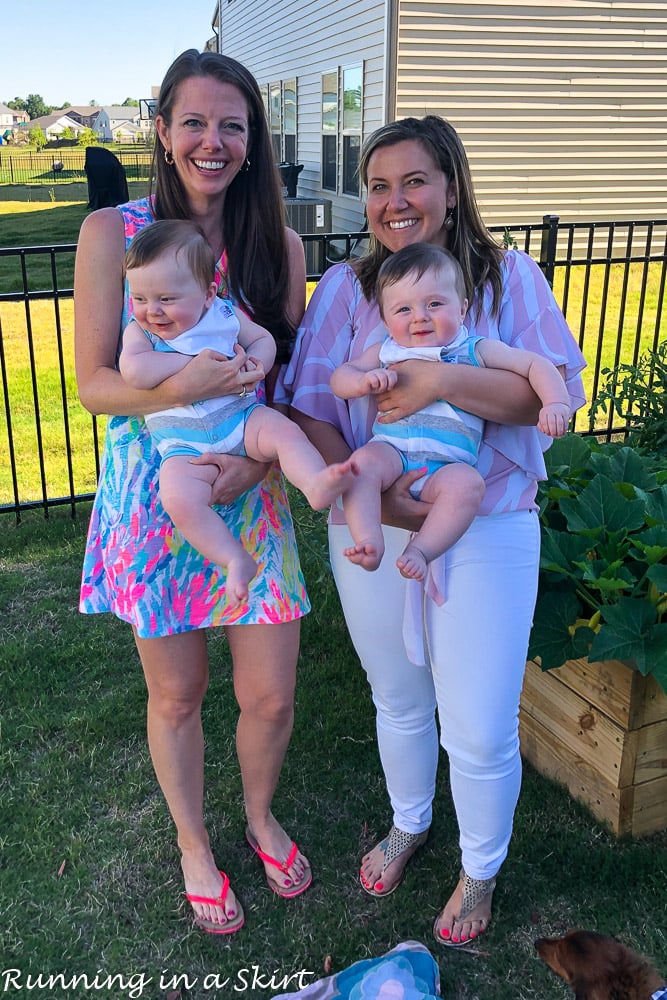 Tommy went back to work last week after his car accident and is doing so much better. He's still sore, but you'd never know how badly he was hurt looking at him. It's a true miracle.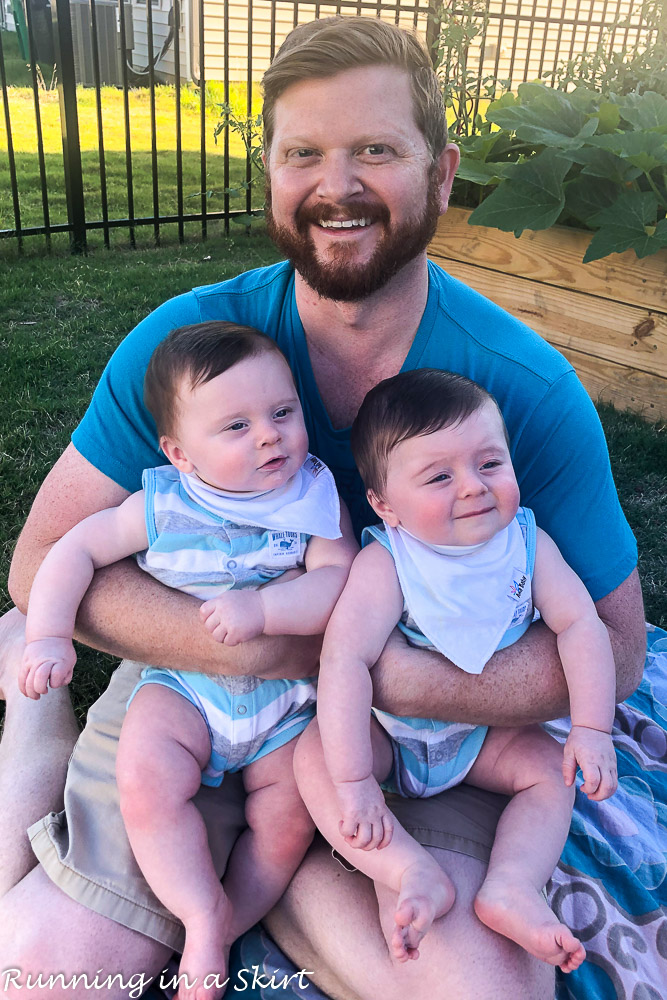 Tommy and Erica have a pool in their neighborhood, so the boys got to go swimming again. I am officially terrible at applying baby sunscreen and could not get it rubbed in. Even with the sunscreen, rashguard, and hat, I was worried they would get burnt.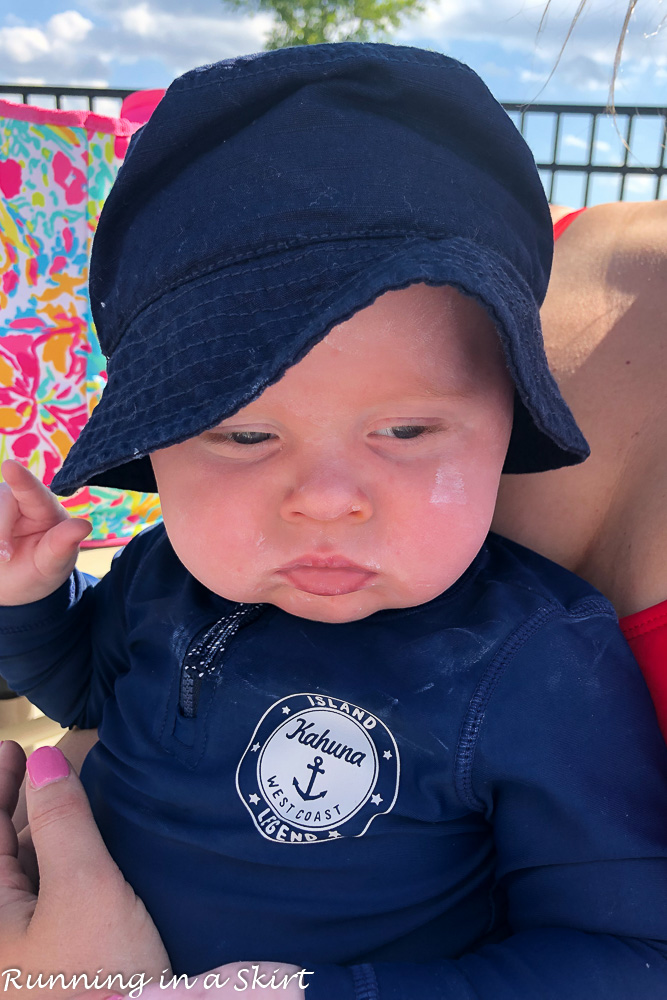 Despite his frumpy face, we all enjoyed getting in the water!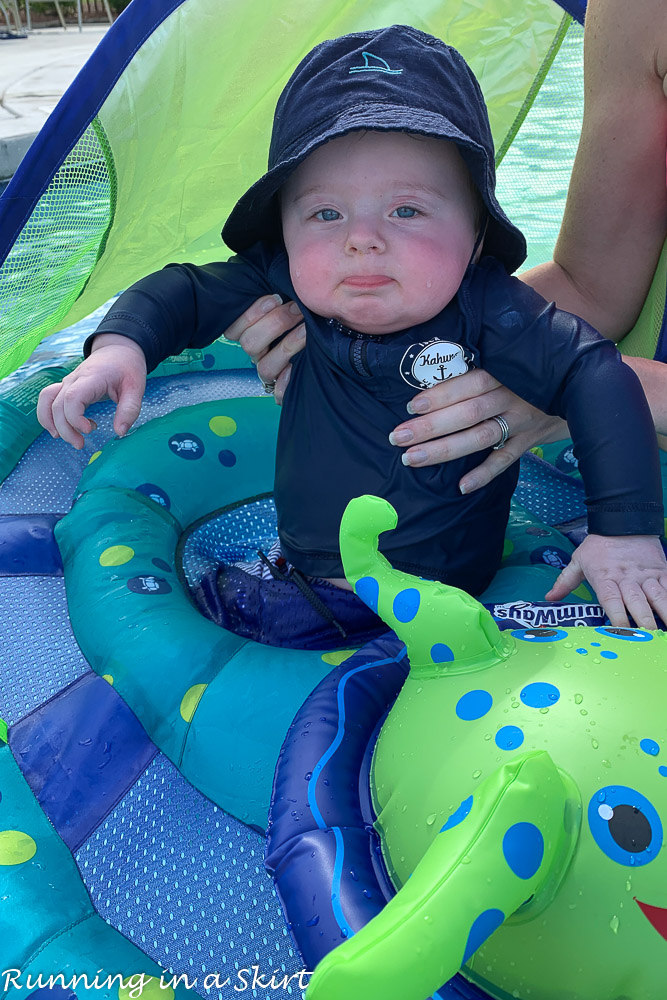 We also did a lot of the normal stuff including trying new foods. They were slightly neutral about the zucchini and carrot combo.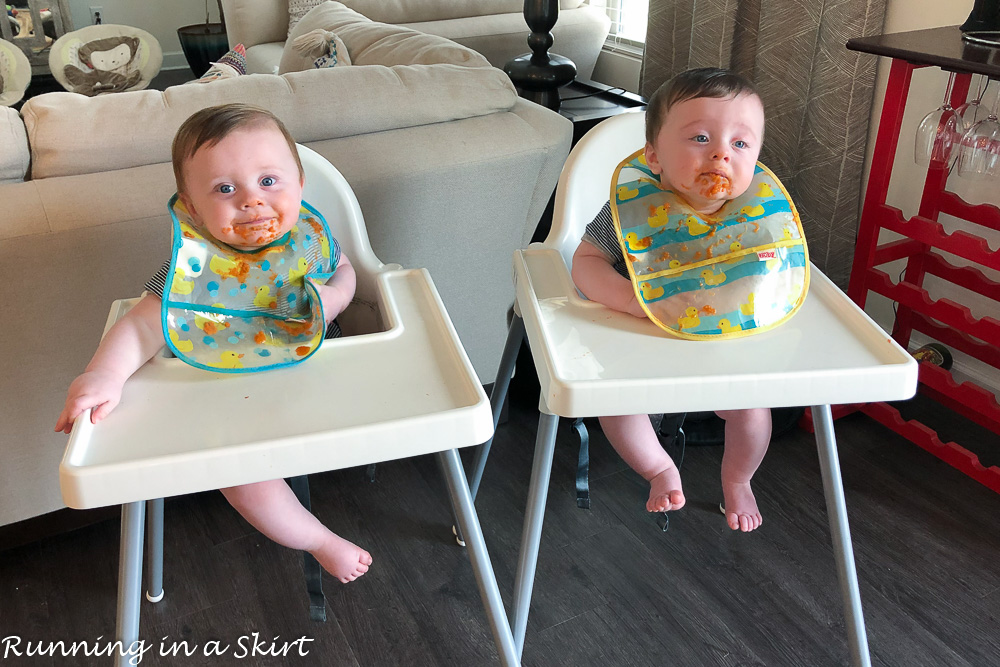 We also spent a lot of time playing. They both look so cute sitting up!!! This might be one of the first photos I have of them BOTH smiling big.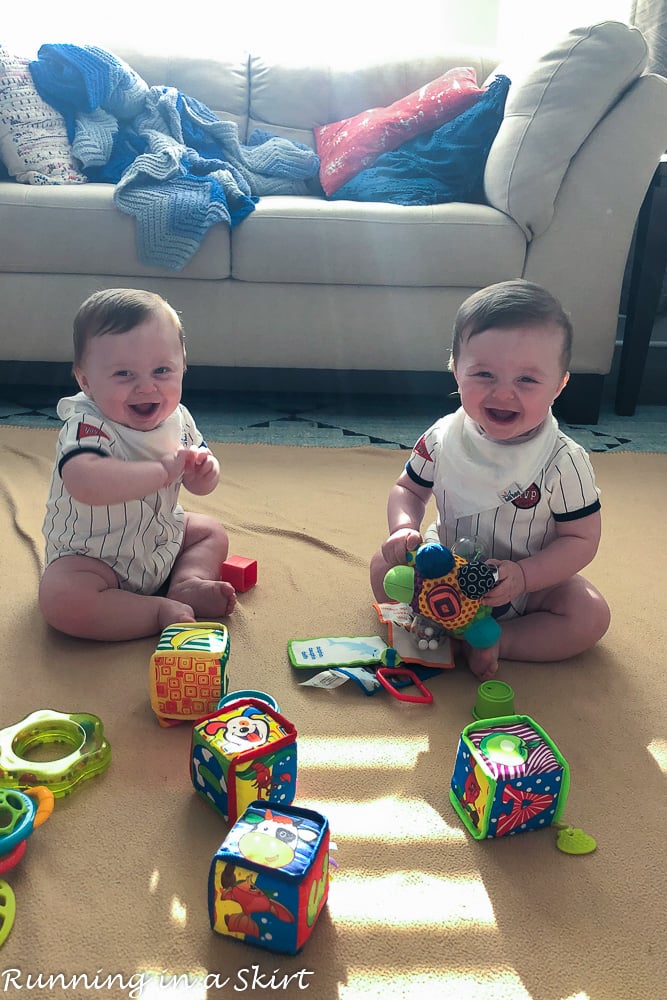 Since the babies go to bed early, we stayed in for dinner. Tommy cooked us a feast two of the nights, which was honestly better than going out. He made this delicious salmon, broccoli and lobster mac and cheese.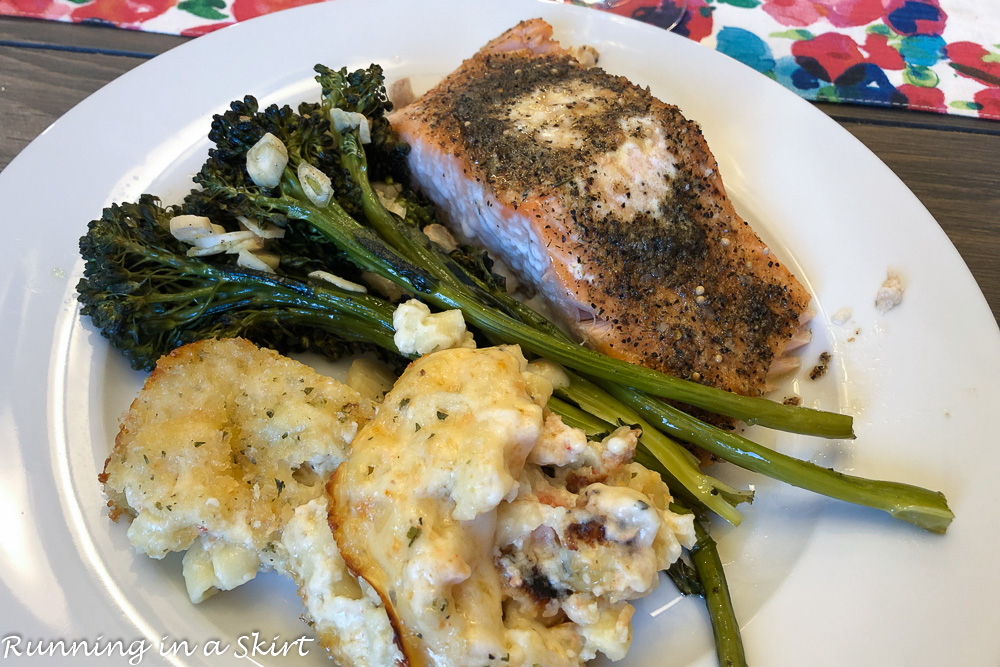 And he also whipped up this Clam Pasta, which I need to get the recipe from him. So good.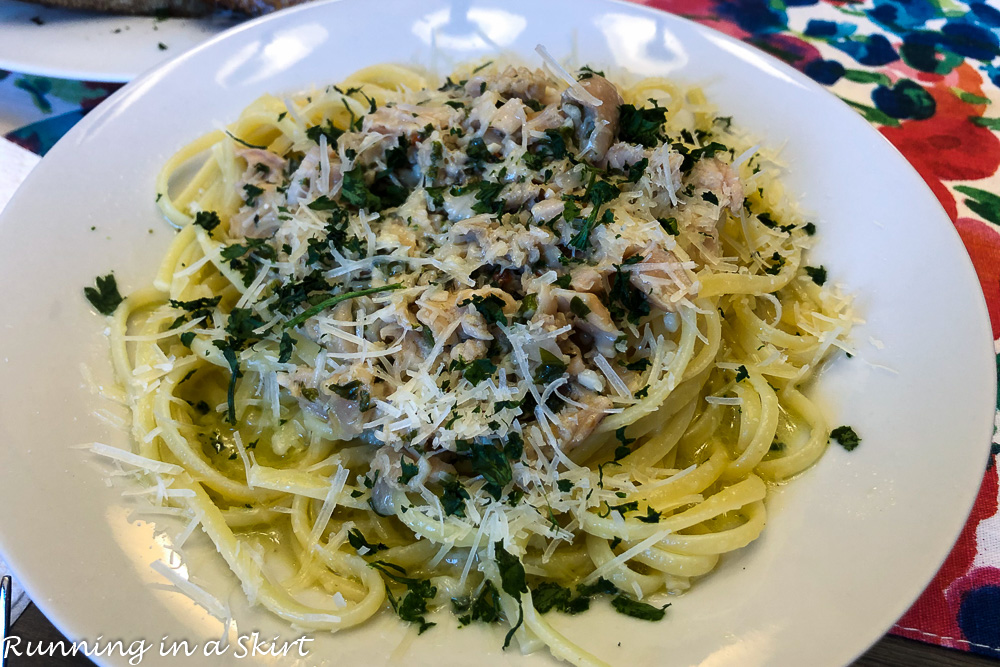 We had such a wonderful time with Tommy and Erica! They are two of my favorite people.
Other Events
The rest of our weekend was equally as nice, but I totally dropped the ball on taking photos. My neighbors had a block cookout and we had the most wonderful time. I feel so blessed to live on a street with such nice people who have turned into close friends over the years.
We also celebrated Father's Day Sunday by doing NOTHING. The Hubs requested a fuss-free day at home and that's what he got. We got out the baby pool, went for a walk and had pizza for dinner. It was perfect... but somehow I didn't even take a single photo.
The rest of the week was busy with working on the blog (I have all sorts of yummy new recipes coming your way) and playing with the babies. We are still going to Kindermusik and having a great time. It's hard to do with two babies, but we are making the most of it.
This weekend should be pretty calm. We have childcare for a few hours Saturday and are planning a date afternoon and going to try out a new church on Sunday. Hope your weekend is looking just as nice! See you on Monday.