Happy Wednesday friends!
I totally forgot to ask you yesterday how your Labor Day went! I hope it was wunderful.
I had a fun weekend, but before we get into the details and pics, I wanted to remind you of the Jumbo Giveaway going on right now! The prizes include shoes (of your choice!), a running skirt and Artic Zero Ice Cream. There are five prize packages and will be five winners. It's the biggest giveaway in Running in a Skirt history, so make sure to check it out!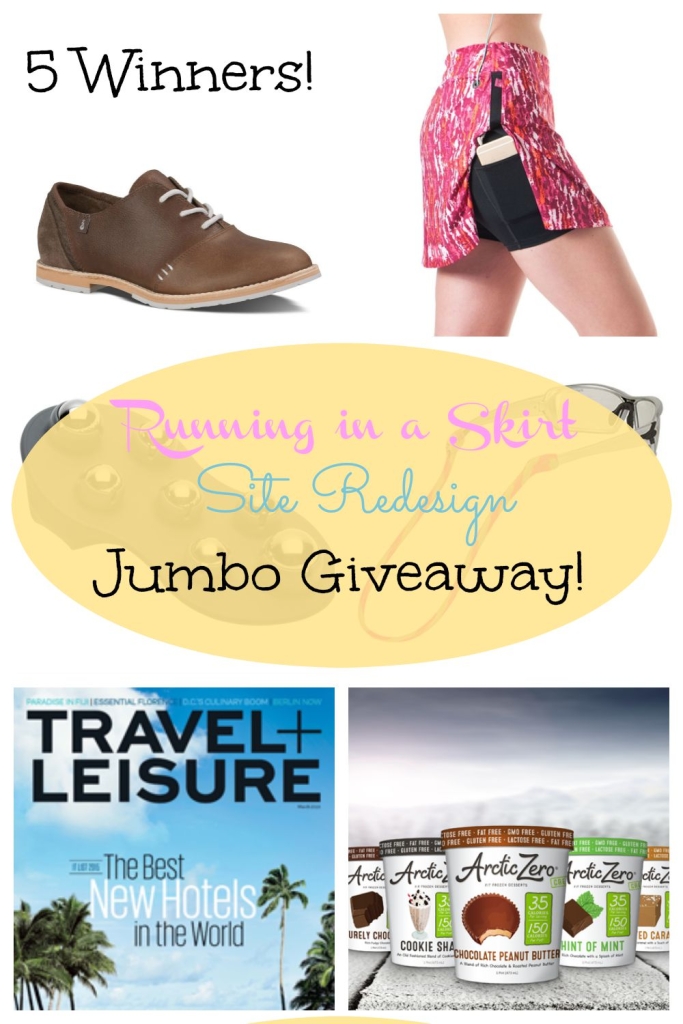 Labor Day Weekend
Friday
Labor Day weekend was filled with a good assortment of rest and fun this year!
Friday night the Hubs and I went out for dinner. Our regular sushi place closed on us, so we tried out a new place. I'd have pictures to show you, but it was a total bust! It was the saddest sushi I've ever seen. We are now on the hunt for a new favorite place.
Luckily the evening was redeemed with this face! Even in his old age, the Rhett-ster is such a ham.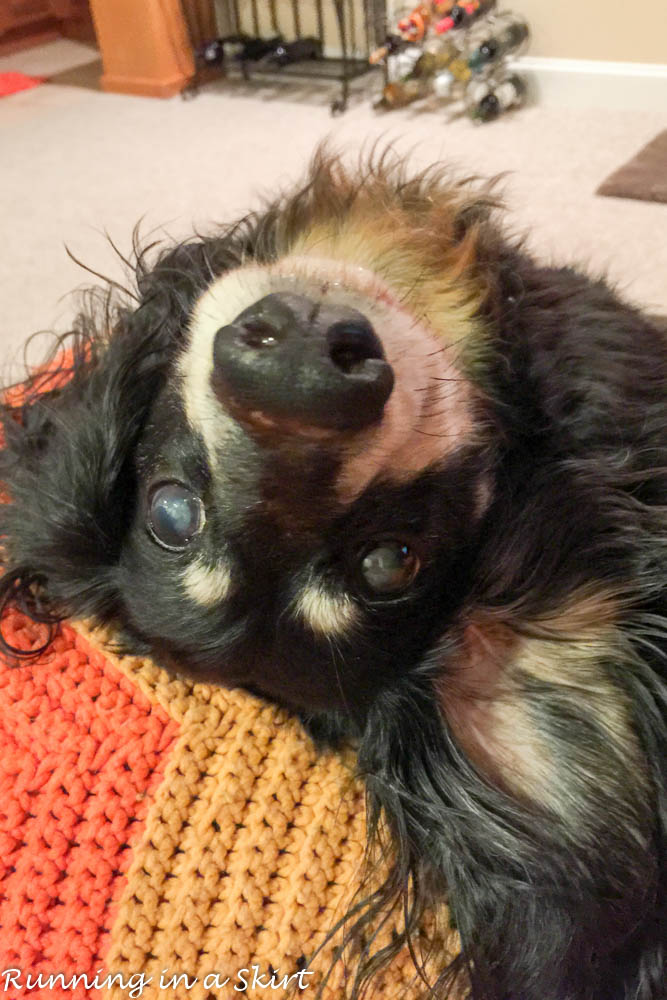 Saturday
Saturday started with a three mile run, which felt great.
I didn't have any plans, so the day ended up being an errand and get stuff done around the house day.
The hubs had to work, but I did meet him in town for lunch to try the new BBQ restaurant in Asheville, Buxton Hall. I normally would dread going to a BBQ place, but Asheville restaurants always have something for a vegetarian/pescatarian to eat. They had several choices for me, but I settled on trying some of their sides. The highlight was the mac & cheese with the BBQ chips crumble!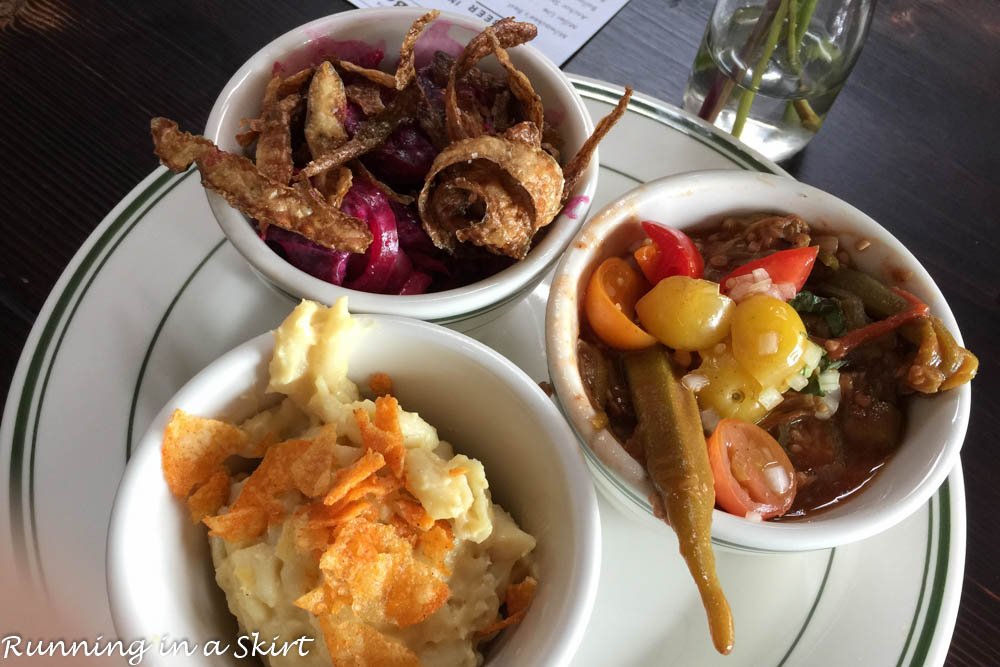 The day was capped off with Vegetarian Nachos and watching the Gators first game of the season. It's been a rough few years to be a Gator fan, and I was so happy with the way this game turned out! Hopefully our new coach will get the team back to wear they belong.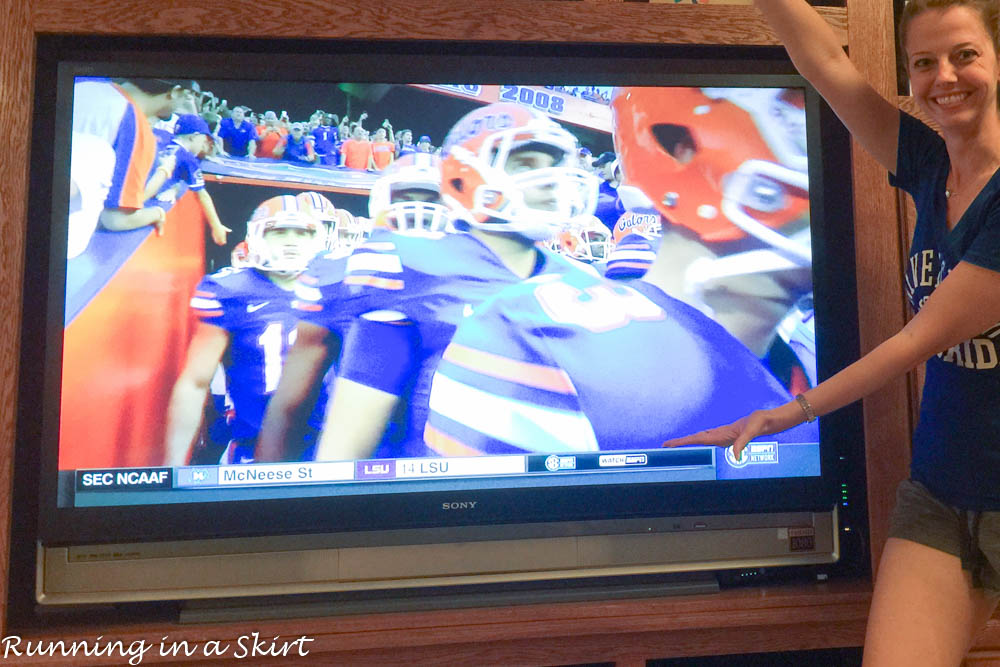 Sunday
Sunday started off with a morning flight to Chattanooga. My Grandma Bea hasn't been feeling well lately, so we went to spend the day with her.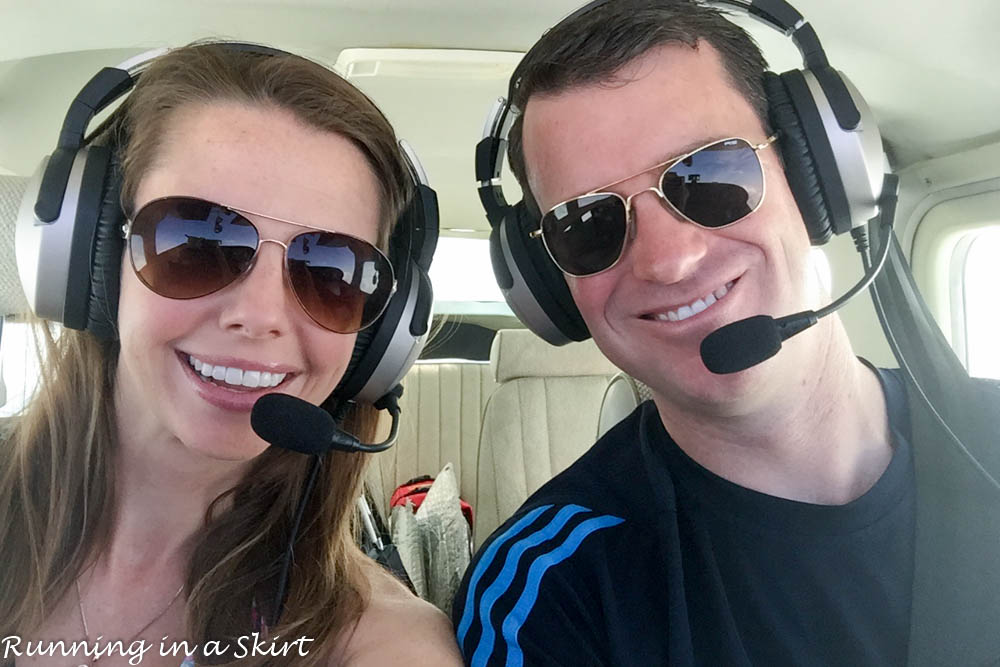 It was a really pretty flying day. There was fog in the valleys on the way over, and some really pretty clouds and sunset on the way home.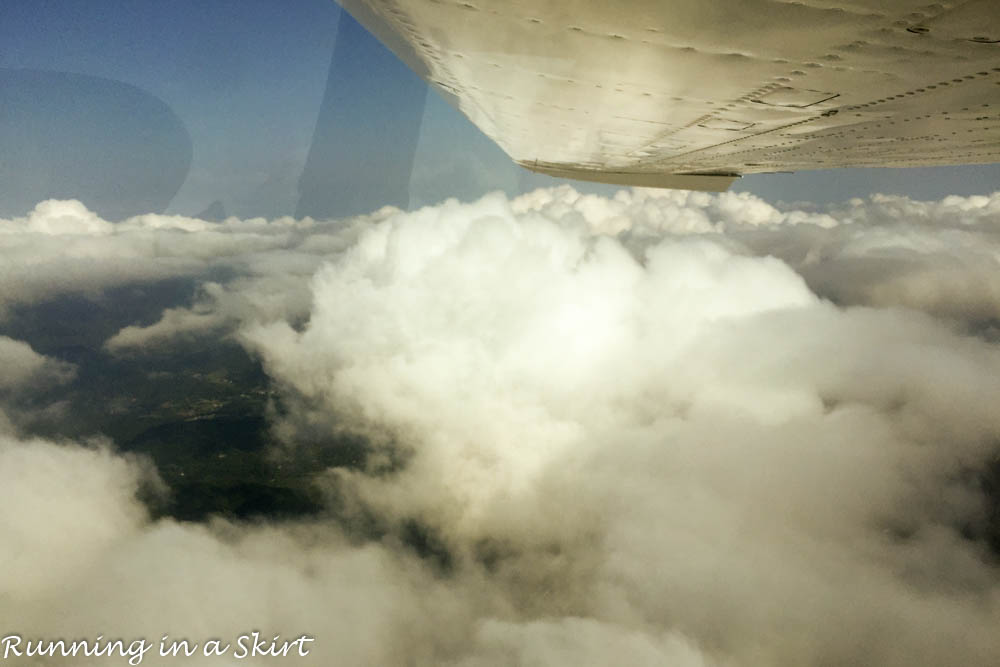 We even saw a rainbow at the Chattanooga airport before we took off!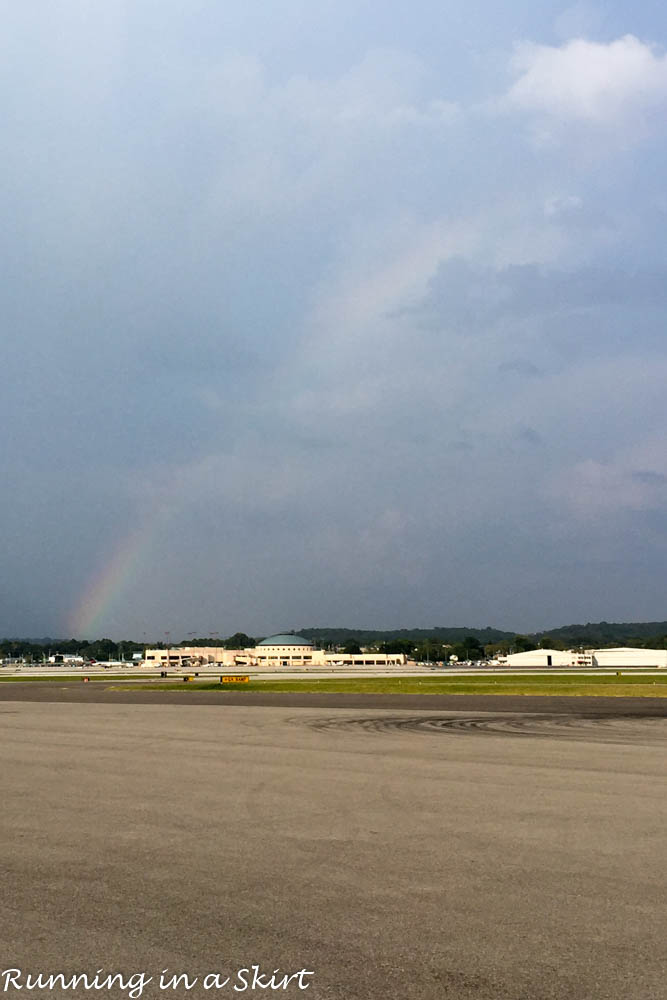 Bea has been having a tough time for the past few months, and I really hope she starts feeling better soon!
Monday
Monday started off with another gorgeous three mile run at the Biltmore Estate. The Hubs had to work part of the day, so I spent the afternoon cleaning up the garden for fall. In the evening we had a couple neighbors over and made our famous cedar plank grilled salmon.
It turned out amazing AND we have leftovers for the week.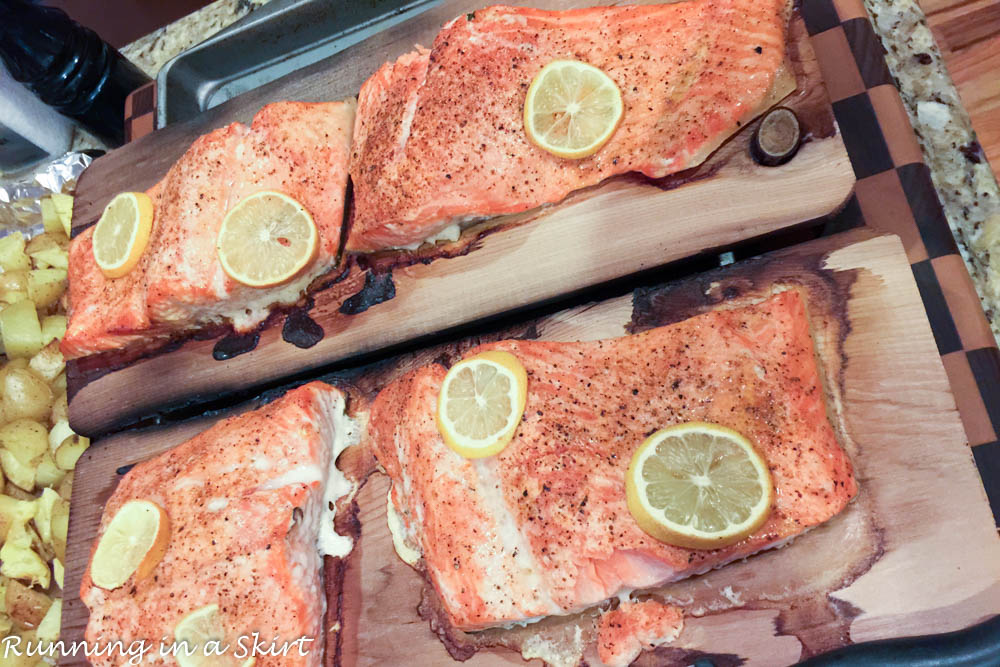 It wasn't the most exciting or flashiest long weekend, but it was just what I needed!
Thanks for stopping by today! Come back tomorrow for a tasty, guilt free fall snack using sweet potatoes.
I'm linking this post with Jill Conyers for Fitness Friday and Annmarie for Wild Workout Wednesday.
Your turn!
How was your weekend?
Do you have a college football team?