Hi friends!
Thank you guys so much for the support on the launch of the new site yesterday. It was a stressful day and a few things went wrong (sorry If you got double blasted with e-mails yesterday) but I'm thrilled now that the dust has settled. I hope the new site will make it even easier for you to be a part of the Running in a Skirt community. If you missed the launch, make sure to check out Monday's post to tour the site and learn about some of the new features.
One of the biggest things I wanted to accomplish with the re-design was to make the site showcase the different topics I talk about on a weekly basis. My blog name may be Running in a Skirt (and I will always have a runner's heart) but my site has featured much more than running for a long time! You can now easily see and navigate through the topics I talk most about most: Fitness, Food, Fashion, Fun & Travel! I'd love it if you could follow the links and take a look at the page for each topic.
So for today, I want to highlight those main topics with a Jumbo Giveaway! Yup! I'm giving away something in EACH category: Fitness, Food, Fashion, Fun & Travel!!! Some amazing companies stepped in to help me make this giveaway happen and I'm featuring them so you can win some amazing prizes.
This giveaway is JUMBO, so there will be five winners. It's my way of thanking you for continuing to hang out with me and being awesome.
Are you excited??? You should be!!!!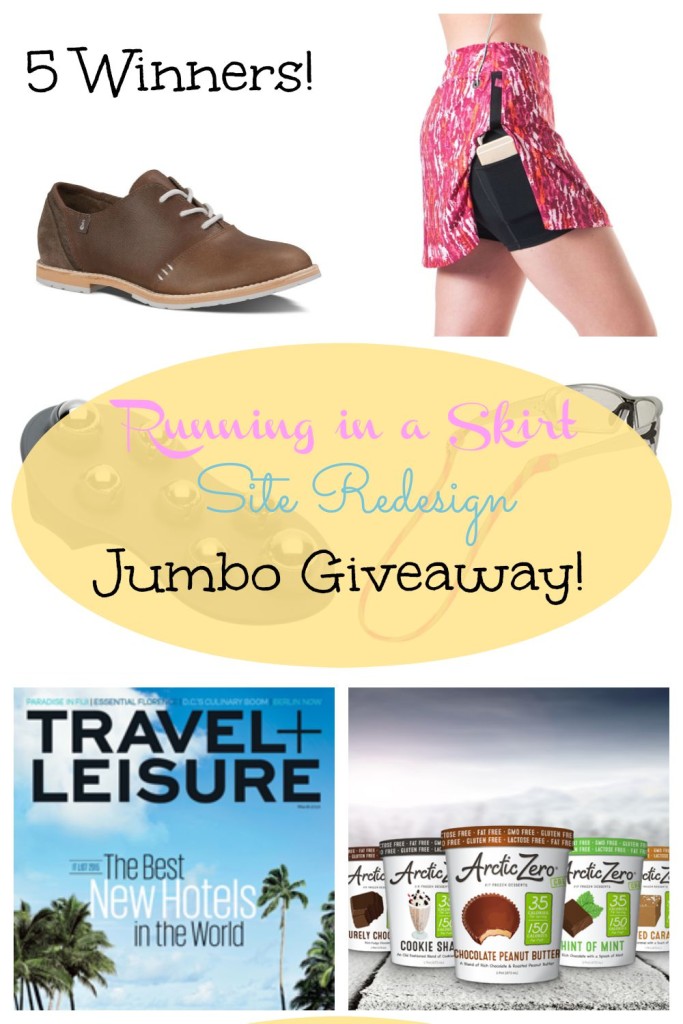 Here is what I'm giving away.
Fitness
Fitness, running and a love a running skirts was a big part of the reason I started this blog in the first place, so it's no surprise this jumbo giveaway includes a running skirt!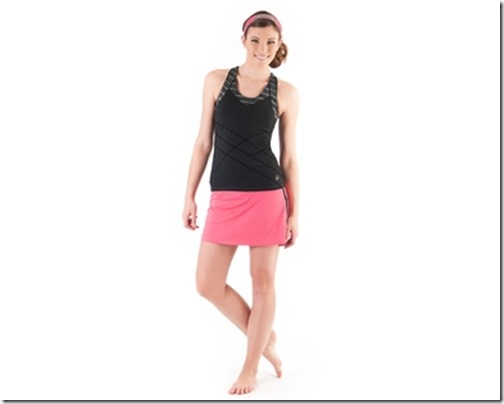 Skirt Sports is a leader in making beautiful well made women's running and workout gear. They started their business by creating the perfect running skirt! It's the perfect length, has no-chafe shorties underneath, a great pocket for your phone and two breathable slits. The fabric is breathable, but made to last. Plus they come in adorable patterns!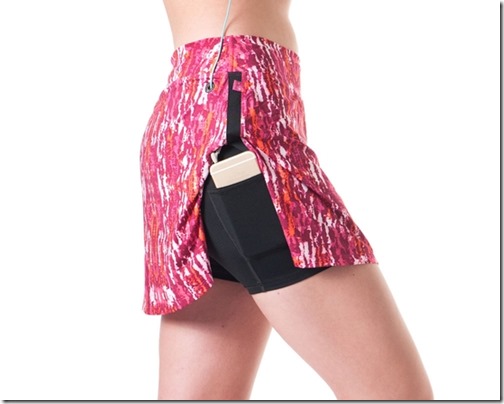 The winner of the Fitness category will win a Gym Girl Ultra running skirt of their choice! It is Skirt Sports classic model and I promise it will quickly become one of your favorites! Please head over to their website and check out the amazing fabrics and styles they offer!
Pretty awesome!!!
Food

You guys know I love food that not only tastes good, but is good for you! I'm also a huge fan of ice cream. It's my dessert vice.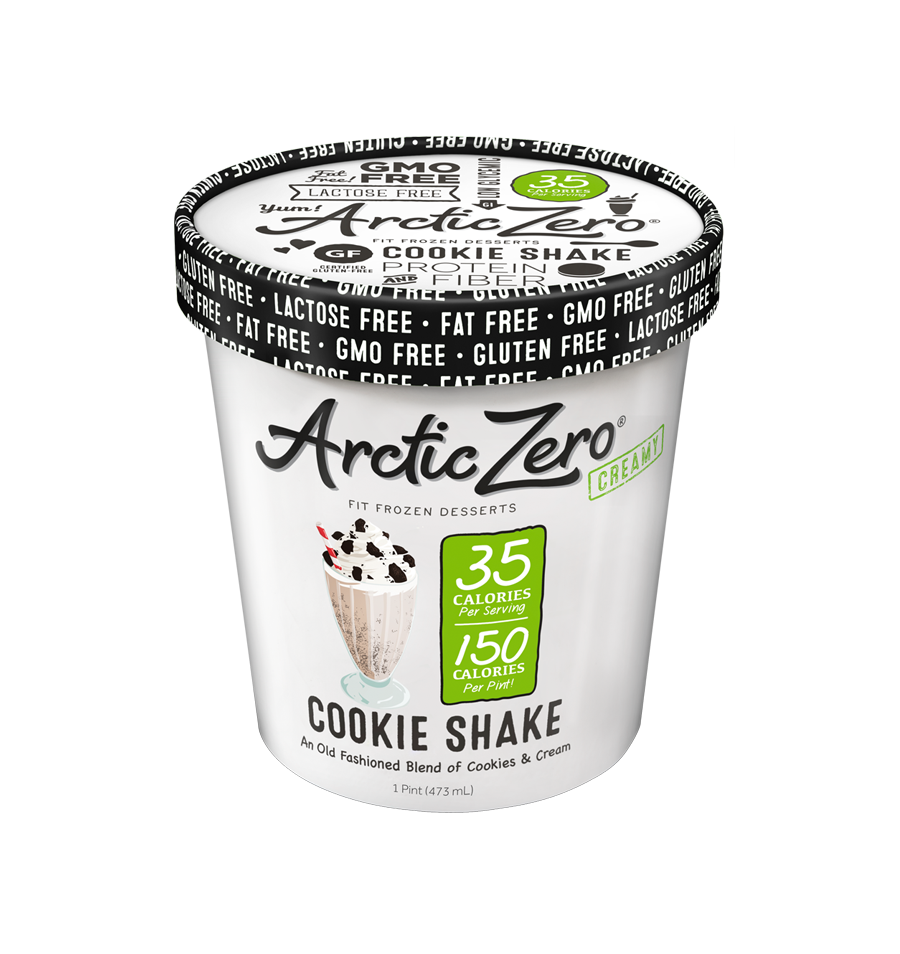 Arctic Zero is one of my favorite products because it allows me to have my "ice cream" but still be healthy! It's actually made with quality whey protein and monk fruit. It's nutrition-packed and free of anything artificial. It is also fat-free, low glycemic, lactose free, GMO free, gluten-free. A serving is 35 calories and the entire pint will only set you back 150. Talk about a product that is truly a healthy balance!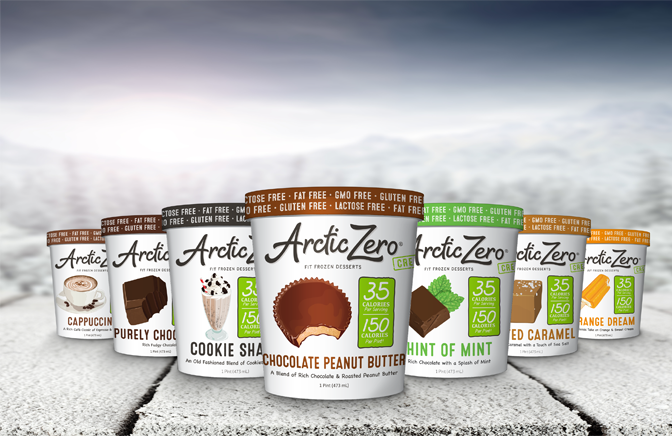 One winner will get a VIP care package from Artic Zero with pints and chocolate dipped bars. Yummy!
Fashion
This is another big one! Living in one of the most outdoorsy places in the world, I am always on the lookout for shoes that provide a balance of fitness, fashion, performance and comfort.
Ahnu shoes is one of the most unique companies out there! They have everything from cute and functional sandals…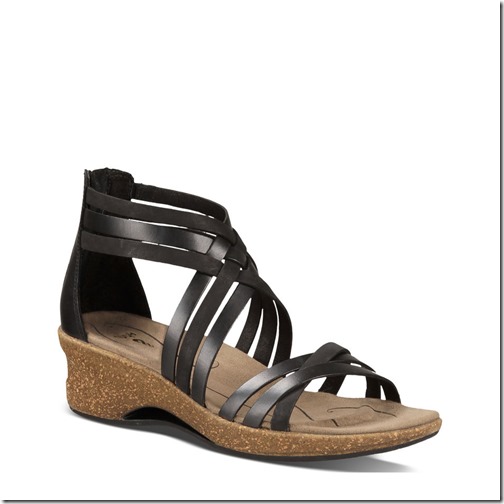 … to fashion forward fall oxfords.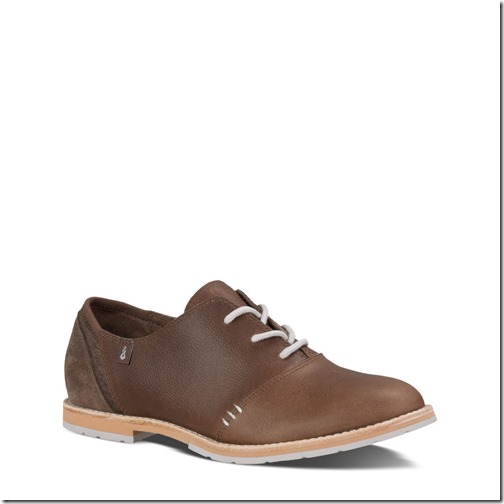 I've featured a pair of sandals and their hiking shoes on Running in a Skirt before. I love the way Ahnu seamlessly blends performance and style.
I have a coupon for one FREE pair of Ahnu shoes. Any pair on their website!!! Do you need new fall shoes, yoga shoes, hiking shoes, cute flats? It's all up to you! You can pick men or women's shoes.
Are you excited NOW? Because I am! It's ok if you want to do a happy dance. I don't judge.
Fun
For the fun category, I have a collection of totally fun stuff! see how that works?
One winner will get a Moji Mini Pro Massager! It relieves sore and tight muscles and feels amazing!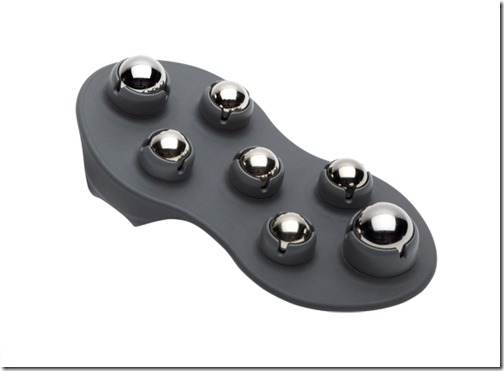 If you win this category you will also get a Chums Eyewear Retainer. It's perfect for keeping your sunglasses on when you spend time hiking or on a boat.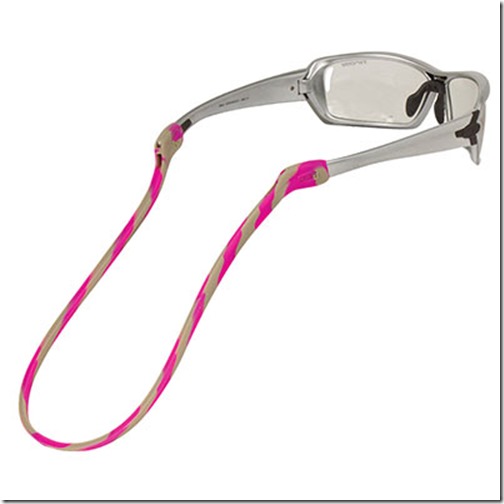 Holla!
Travel
No, I don't have an exotic trip planned for you BUT I do have a way for you to dream about your next trip. Travel & Leisure Magazine is where I do a lot of my trip day dreaming. I'll personally give one reader a one year subscription to the magazine so you can dream along with me!
So that's the Jumbo giveaway--->
A running skirt, healthy ICE CREAM, an amazing pair of shoes, massager, eye-wear awesomness and travel dreams! I told you guys it was good!
Since I'm picking five winners, this is how it will go down.
Fill out the Rafflecopter like normal, but in the comments list your preference order of which category you would like to win. List ALL FIVE and rank them 1-5.
For example: 1-Food, 2-Fitness, 3-Travel, 4-Fun, 5- Fashion
I'll pick the first random winner and then give them their first choice. The second winner's prize will also be determined by their picks and so on…
Make sure you enter the same name in the Rafflecopter that you do in the comments so I can figure out what your picks are. This way the winners are most likely to get their top choices. I can't promise you will get your first pick, but I'll try!
The giveaway will be open until September 28th at midnight. The winners will be announced in my Top Post recap on the last day of the month.
Good luck!
I was gifted everything except the magazine subscription to hold this giveaway. I was not additionally compensated for this post, I just wanted to pass along the love.
I'm linking this post up for Turning Heads Tuesday.
Your turn!
Which prize would you like to win! Rate in order!