Happy Fashion Friday!
Make sure to stop by my 5 Natural Ways to Relieve Pain post to win a fabulous Sunbeam heating pad. The giveaway form is working now- so sorry for the trouble with it!
How has your week been? Mine has been a hard one. I mentioned last night on Instagram, but the Hubs and I did make a very quick trip to Pittsburgh to pay our respects to his uncle that died this past weekend. We flew up and back in a day and saw sunrise and sunset from the plane, which was beautiful.
https://www.instagram.com/p/BMXiDlDBJ4f/?taken-by=julie_wunder
I have a busy weekend including the March of Dimes Signature Chef's Auction tonight AND a fun Mizuno event in Atlanta Saturday <--- I'm getting to try out the new wave riders! woop! I'll be sharing much more about those on Instagram Stories and Facebook Live if you want to follow along! Hopefully staying busy will keep my spirits up.
A few weeks ago, I stocked up on some warmer outfits for whenever the cooler air finally decides to arrive (It was sooo warm again this week!) One outfit I've put together for fall is this fun layered look with some closet basics. I am loving this cozy and long beige cardigan.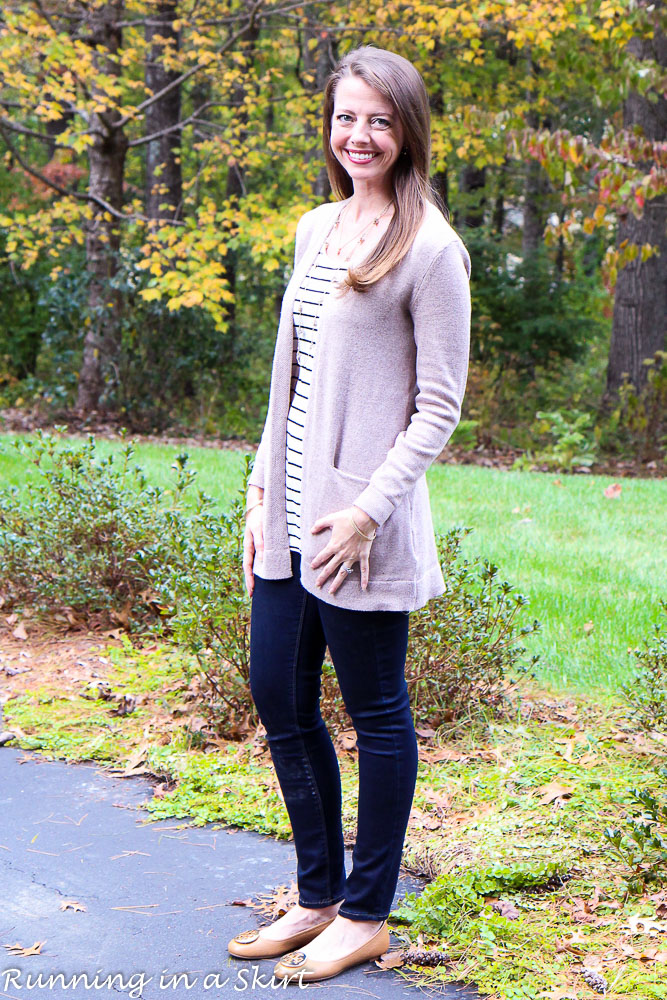 This was another piece in my fall Old Navy binge, although I've seen similar versions of this sweater all over the place this fall.
To keep the look from being too predictable, I added a striped shirt and layered some fun necklaces.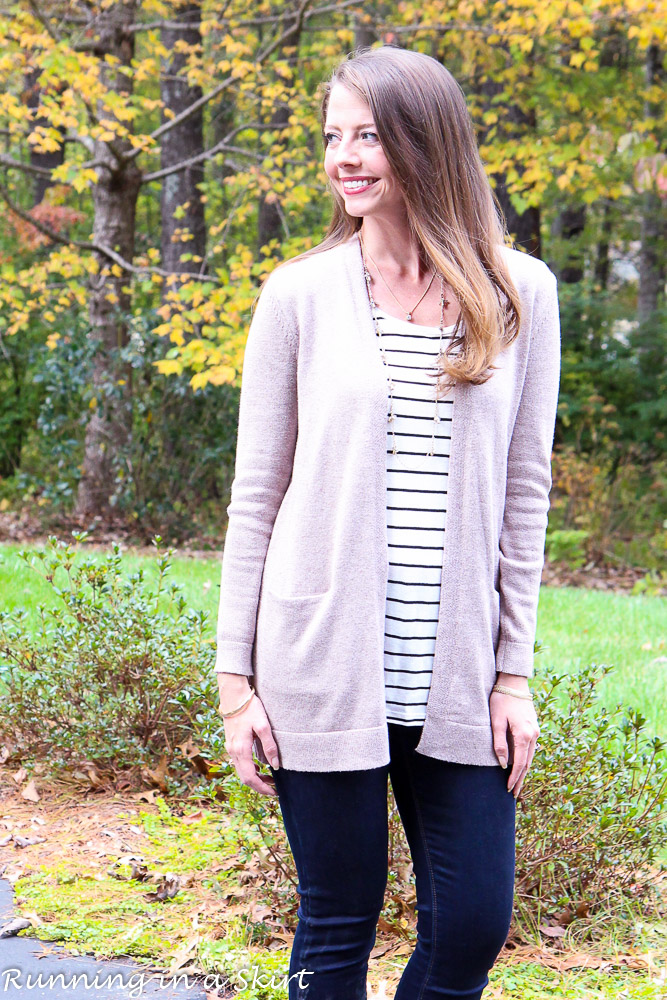 This look is great for a casual evening out or even a busy day around town.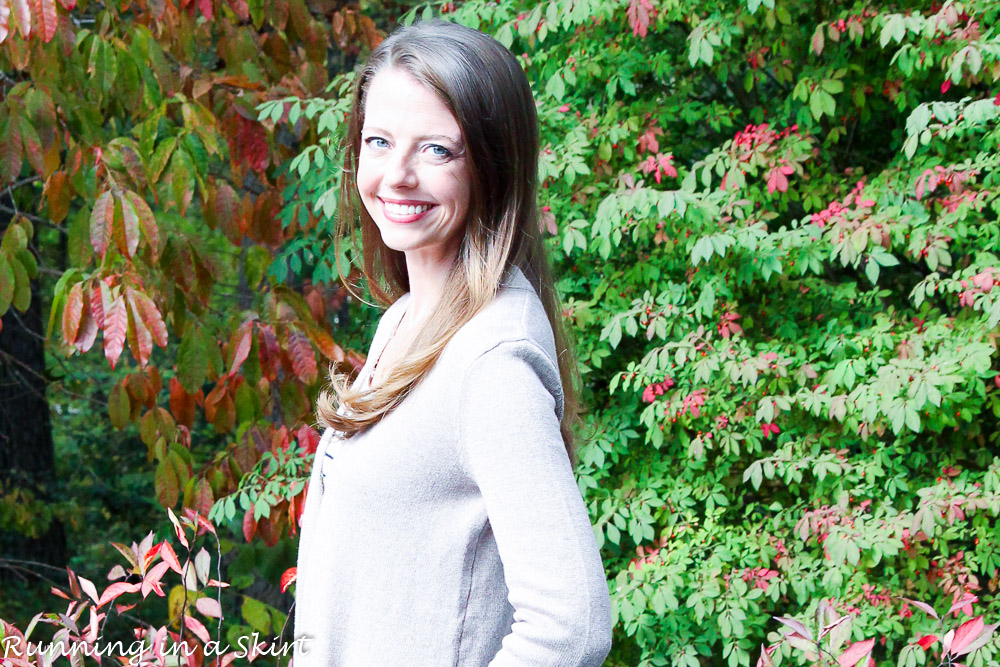 You've seen these jeggings before, but I can't rave enough about them. They are White House Black Market and have been a great purchase for me. The feel and look like regular ole jeans but have the stretch and flexibility of leggings. Yes, my friends it's like the best of both worlds in one great pair of pants.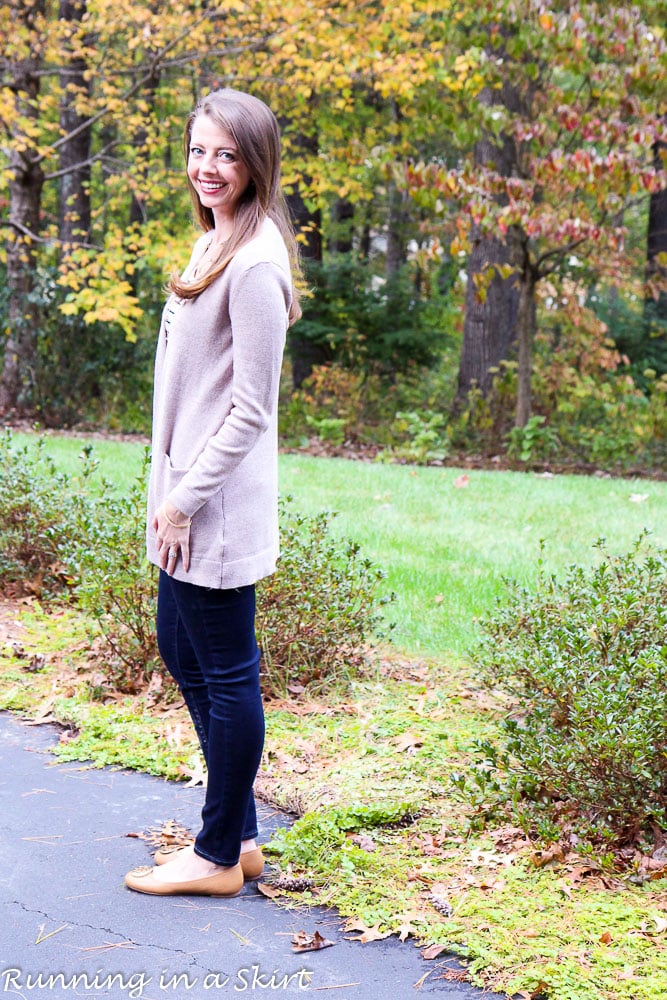 And of course the entire look kind of matches sweet Makena Rose... so I just had to include her. She's a little fashionista in the making!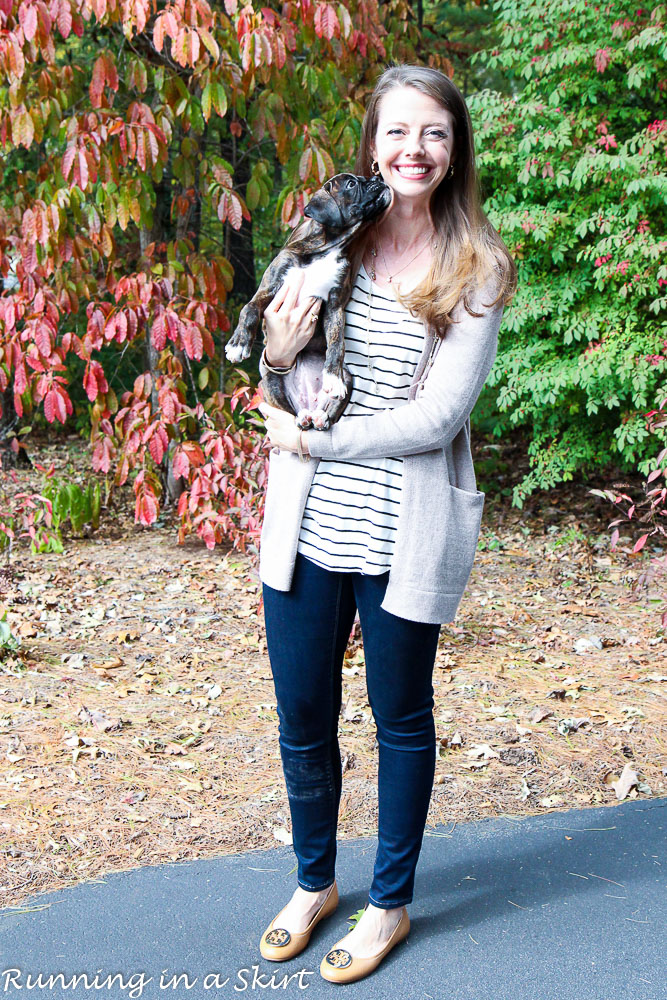 Enjoy the weekend everyone and happy shopping!
[fusion_builder_container hundred_percent="yes" overflow="visible"][fusion_builder_row][fusion_builder_column type="1_1" background_position="left top" background_color="" border_size="" border_color="" border_style="solid" spacing="yes" background_image="" background_repeat="no-repeat" padding="" margin_top="0px" margin_bottom="0px" class="" id="" animation_type="" animation_speed="0.3" animation_direction="left" hide_on_mobile="no" center_content="no" min_height="none"]Layer up for cooler weather with a fashionable long cardigan! Fashion inspiration on Running in a Skirt! Click To Tweet
Shop the Look:
Sweater: Old Navy, Taupe Color I like this BP one too
Stripe Shirt: Last year's version, Here is this year's at BP.
Jeggings: White House Black Market
Shoes: Tory Burch, also crushing on these Sam Edelman flats in leapord print or solid.

So nice to see you today. Have a great weekend and come back Monday November's Currently post.
This post is not sponsored, but contains affiliate links. I do make a small commission for clicks and purchases. It costs you nothing. Thank you for supporting Running in a Skirt.
I'm linking up with: Nicole for the Fit and Fashionable, Jolynne Shane for Fashion Friday, Turning Heads Tuesday. Thank you so much for the lovely linkup ladies
Your turn!
What are you doing this weekend?
[/fusion_builder_column][/fusion_builder_row][/fusion_builder_container]