Happy Wednesday guys!
I thought I'd kick off this gorgeous month with a little life update, currently style!
Currently I'm…
Reading…
A stack of back logged magazines! I want to start a new book, but I figured I better get through these first!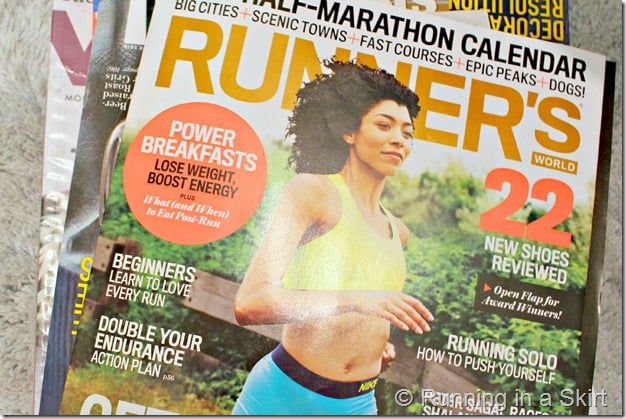 Listening…
To Biscuits by Kacey Musgraves. I think she is adorable and this song is even better. What a fun message!
[fusion_builder_container hundred_percent="yes" overflow="visible"][fusion_builder_row][fusion_builder_column type="1_1" background_position="left top" background_color="" border_size="" border_color="" border_style="solid" spacing="yes" background_image="" background_repeat="no-repeat" padding="" margin_top="0px" margin_bottom="0px" class="" id="" animation_type="" animation_speed="0.3" animation_direction="left" hide_on_mobile="no" center_content="no" min_height="none"][tube]https://www.youtube.com/watch?v=nGIUtLO_x8g [/tube]
Watching…
I got so behind on the DVR in late spring that I am still working on the last season of Dancing with the Stars and Nashville. Nashville is my favorite show to watch on the treadmill, so it's been nice to have a few of those left to watch on some of these crazy hot days. And somehow I have avoided finding out who won DWTS this past season. So I'm still watching it in ignorant bliss! If you know who won, please don't tell me. 🙂 Let's talk about it on Friday.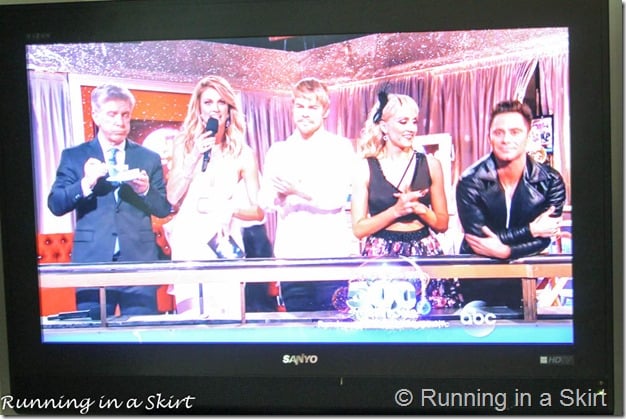 Wearing…
It's all flip flops all the time here. Is there really another shoe in the summer? I've been all about these Wonder Women Havaianas flip flops I got in Brazil. They kind of make me feel like I have super powers.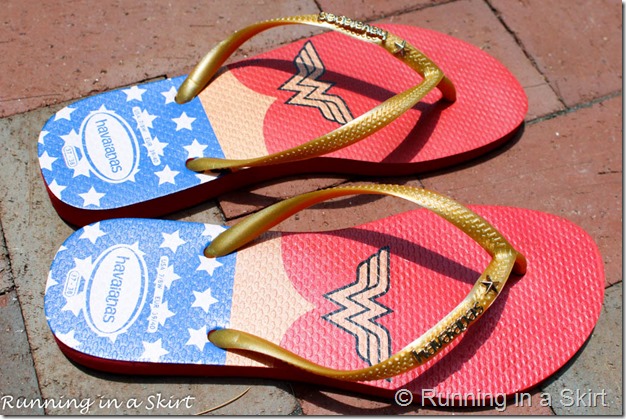 s
Anticipating…
A beach trip. I know we just went to Hilton Head for a very short weekend, but I'm craving more. The hubs and I have our sites on a LONGER weekend later this summer. I'm going to make it happen. And I will bring ALL THE FLIP FLOPS with me.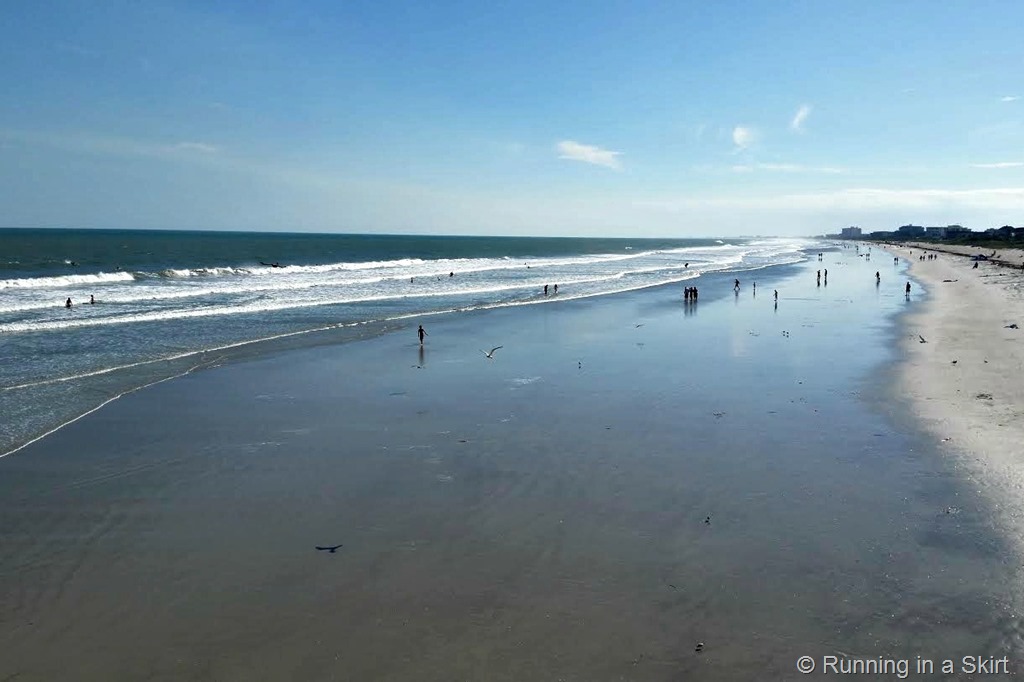 Eating…
Lots of Grilled Vegetable Quinoa. I can't get enough of this stuff!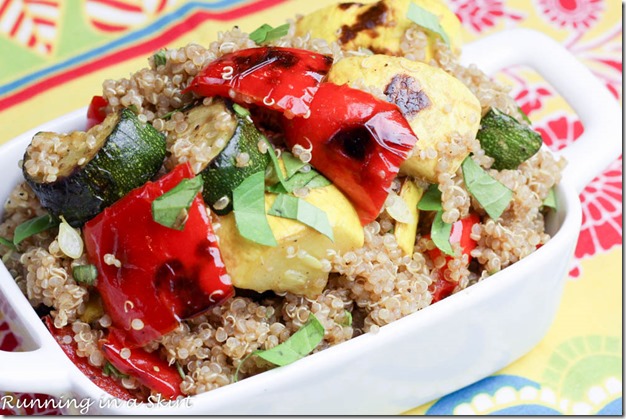 Drinking…
Water. Lots of water with mint.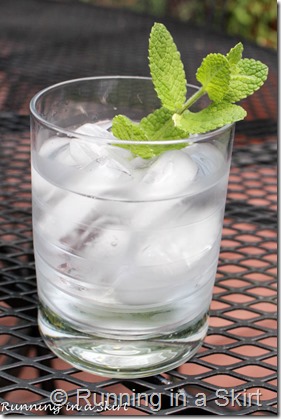 And just a couple Sierra Nevada flights! There is a brand new brewery and distribution center close to wear I live. They have this gorgeous restaurant and bar attached. I'm not much of a beer drinker, but I have been enjoying these little flights. The hubs and I keep finding reasons to go! It's just enough for me to appreciate the craftsmanship that goes into each drink, but not enough for me to grow sick of the taste.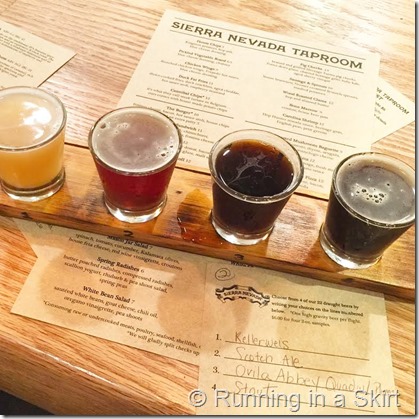 Indulging…
This crazy good ice cream. White Chocolate Raspberry. There are no words for how good it is. If you can find it at Publix, go and buy it. You trust me, right? 🙂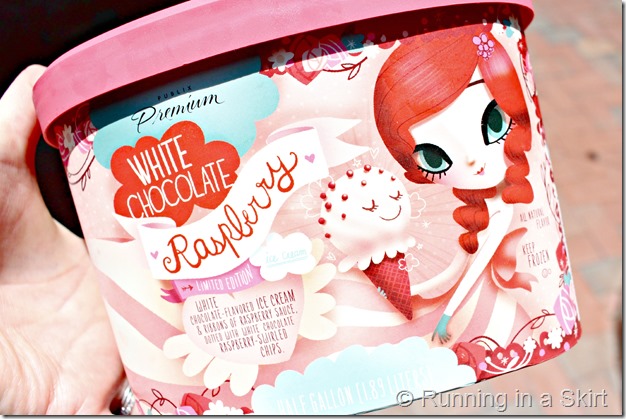 Praying...
For my friend Melanie. She is supposed to be in Chapel Hill for her stem cell transplant., but there was a problem with the donor and they sent her back home. They are saying it should be resolved quickly, but it is so stressful to have so many ups and downs. My prayers begin and end with her and her family right now.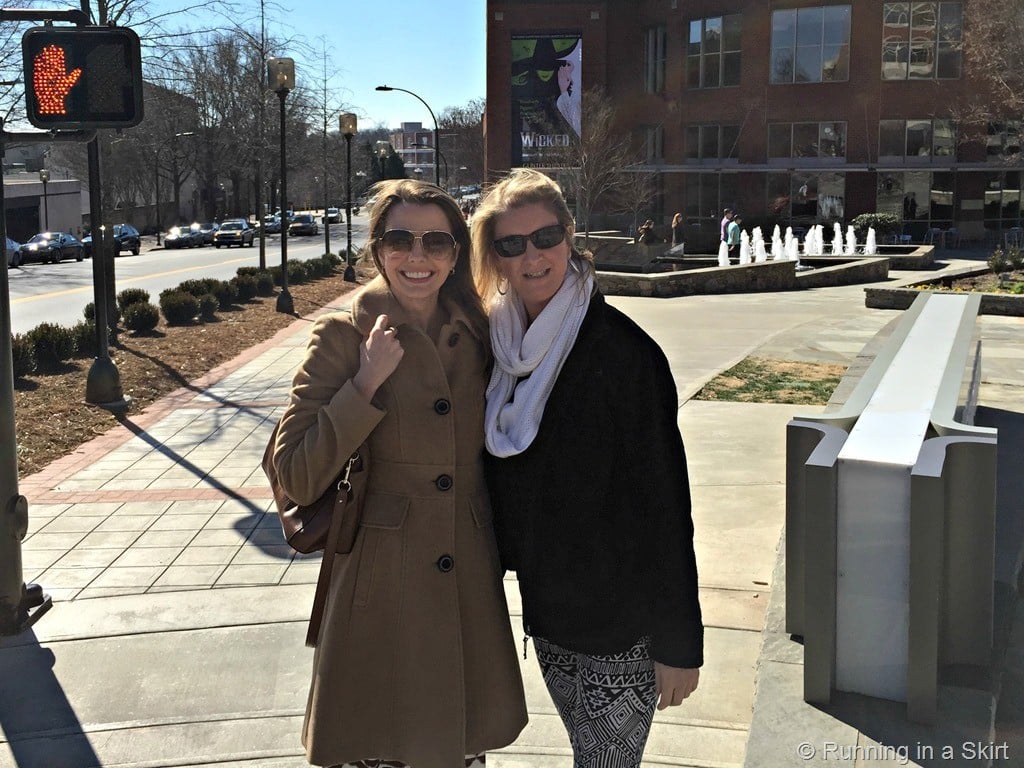 Dreaming…
Of a new shiny version of Running in a Skirt! I am so excited to be in the process of redesigning the site. I've been day dreaming of how it is going to look and getting the plan together. So exciting!
I hope you have an amazing start to the week! Please come back tomorrow because I'm sharing that amazing Grilled Vegetable Sandwich I showed you on Monday!
I'm sharing this post with Amanda for Thinking Out Loud Thursday! I'm also linking up with Deborah and the Ultimate Coffee Date.
Your turn!
Answer any of the currently questions above….[/fusion_builder_column][/fusion_builder_row][/fusion_builder_container]