Looking for the best overnight oats? Dive into my 8 Overnight Oats Recipes that all are all dessert-inspired but still healthy enough to actually eat for breakfast!
Hi guys,
Overnight oats aren't anything new, but they stand the test of time and are still a great way to start your day. You can make them the night before and have breakfast ready to go in the morning without any thought involved. It's nice to wake up knowing that you have a healthy breakfast too. As we approach the time of year where life starts to get a little busier (hello school, fall, holidays… yikes... yes.... I just went there) I thought it would be a great time to revisit this healthy and fast breakfast idea with my 8 Overnight Oats recipes.
Over the years I've made a lot of different types of overnight oats for Running in a Skirt... in fact, some of them are the most popular recipes on this site. But it's the ones that are truly dessert-inspired that win me over again and again. No these are actually dessert overnight oats... but they taste so good you'll be surprised actually a healthy breakfast. These really are the BEST overnight oats recipe on the interwebs.
I hope you enjoy these recipes as much as I do!
The Best Overnight Oats
This combination is absolutely dreamy! Chocolate and peanut butter are a match made in candy heaven. This Peanut Butter Cup Overnight Oats is reminiscent of a Reese's Peanut Butter Cup in a healthy package.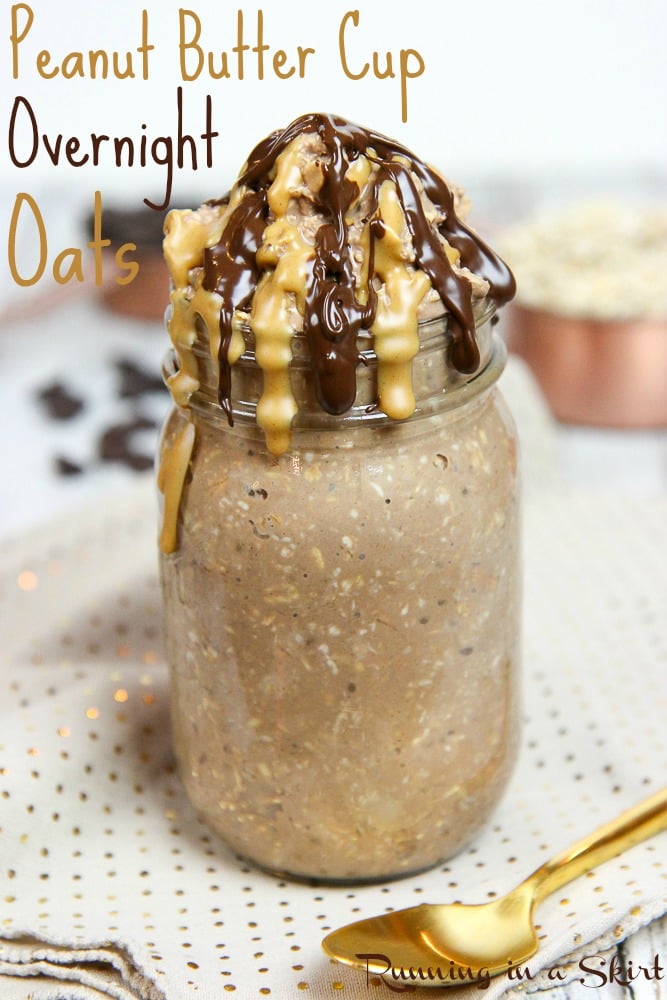 Fresh blueberries and oats come together and my version of a breakfast blueberry pie. You'll love the creamy greek yogurt making this one of the best overnight oats recipes.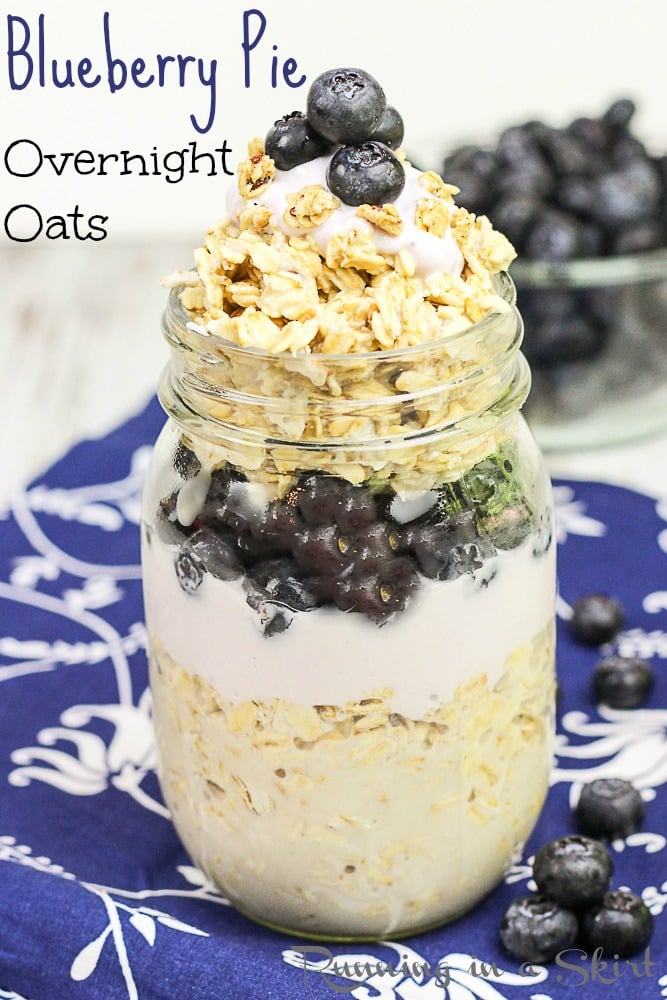 Chunky Monkey Overnight Oats was actually the first overnight oats recipe on Running in a Skirt and it is the most popular. This recipe is inspired by the popular ice cream and use it like peanut butter banana flavors for a perfect dessert overnight oats. This is one of my top 8 overnights oats recipes.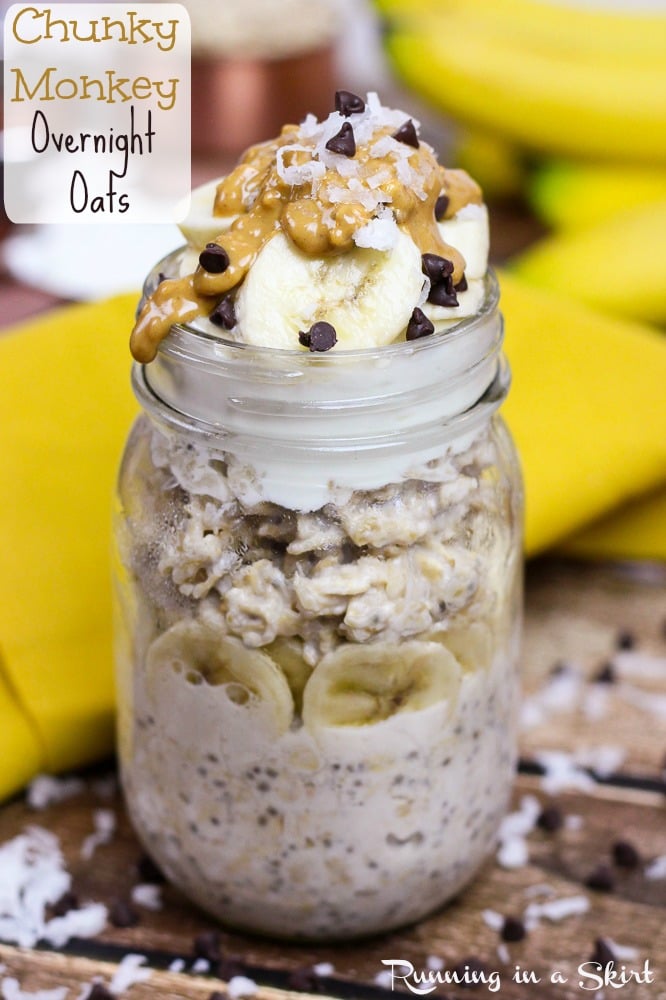 Celebrate fall with a taste of apple pie in the morning. My version of Apple Pie Overnight Oats uses grated apple and loads of spices for a fun twist.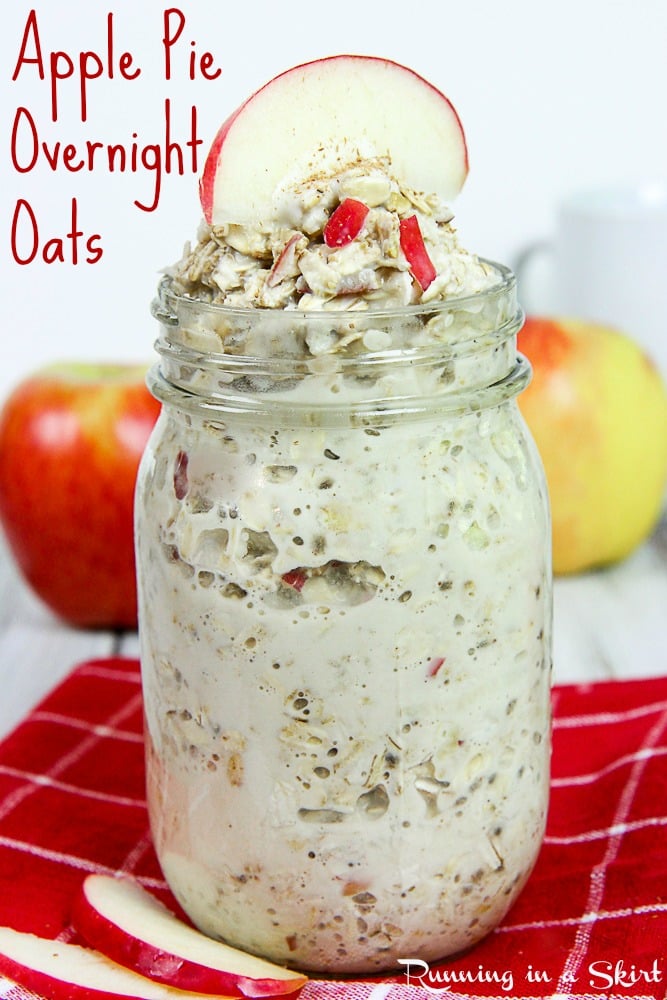 Does it get any more summery than this? Fresh peaches vanilla and creamy yogurt make this Peach Cobbler Overnight Oats one of my favorites.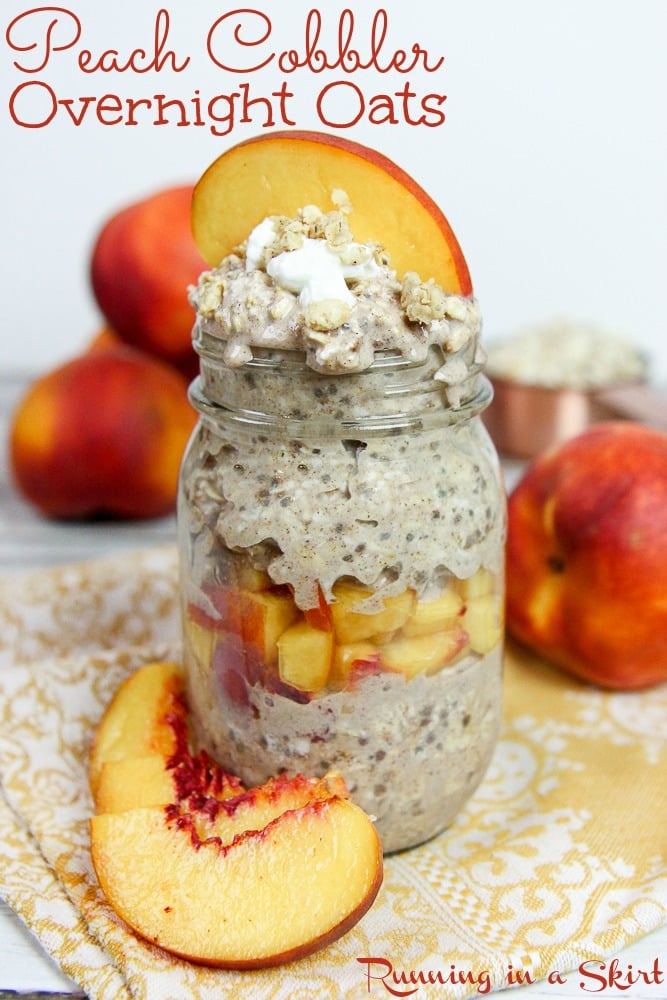 Peanut butter in overnight oats goes perfectly together and this recipe is no different! Use pantry staples like peanut butter and jelly to make this delicious combination. This Peanut Butter and Jelly Overnight Oats is crazy simple to make and by far one of the best overnight oats.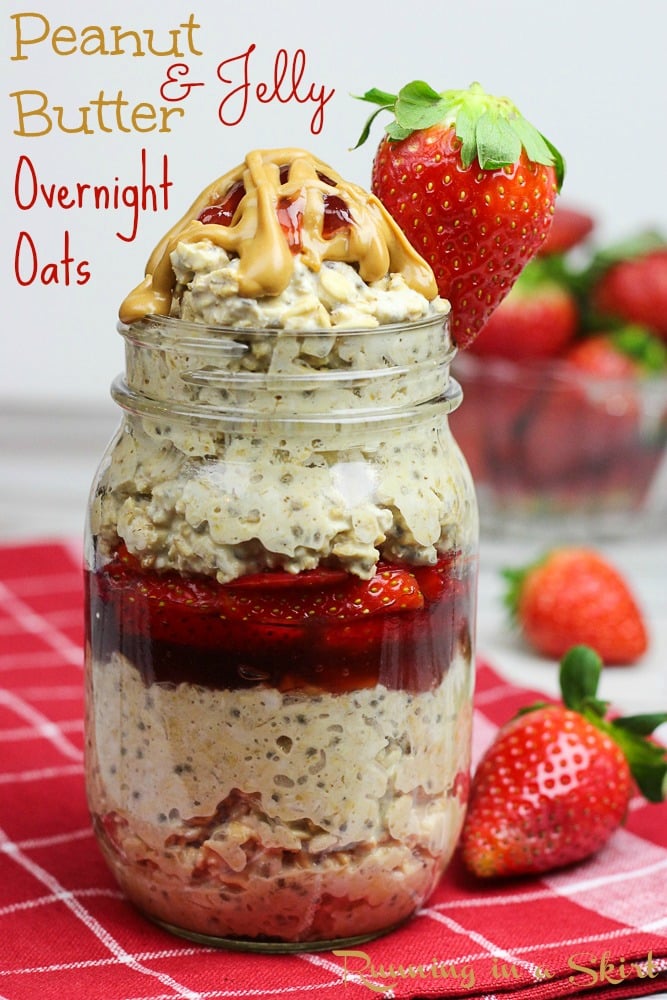 Who doesn't love Strawberry Shortcake? It's even better in a healthy overnight oats breakfast.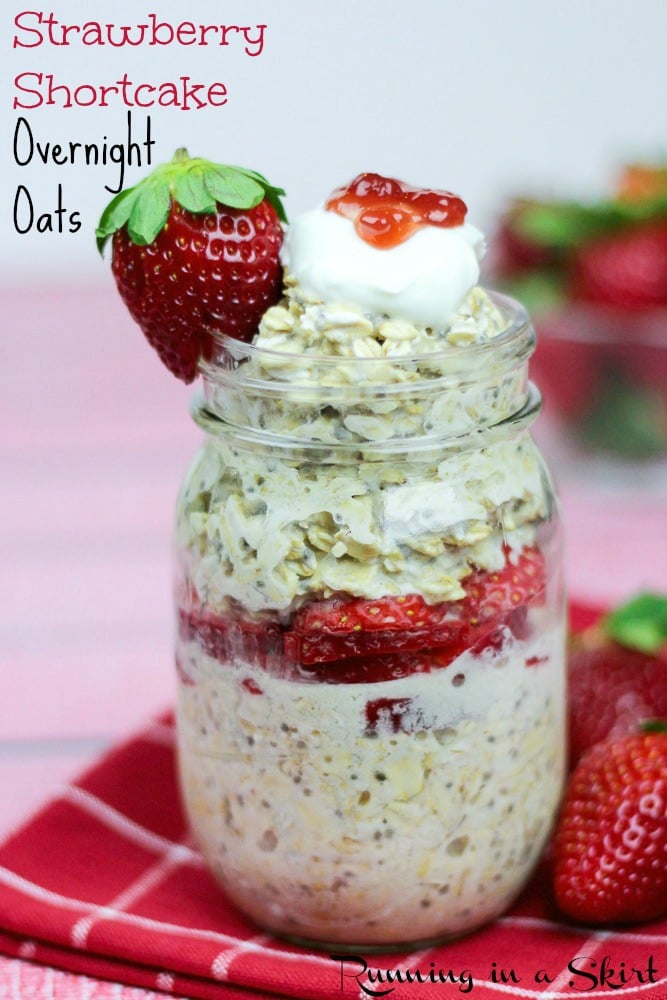 Pumpkin Pie Overnight Oats use simple canned pumpkin to bring fall flavors to your morning boats. This dessert overnight oats recipe is so simple and so delicious.
Tips for Making Overnight Oats
Overnight oats are easy to make! I have step by step instructions in all my recipes but here are a few easy to follow tips and tricks.
You can make overnight oats overnight or even a few hours before eating. The oatmeal just needs enough time to soak up the liquids.
Store your overnight oats in an airtight container in the fridge.
If you don't like cold oatmeal you can easily heat these up for a minute in the microwave.
Add your toppings on after the oatmeal soaks overnight so they don't get soggy too.
What is the best oatmeal for overnight oats?
Old-fashioned Oatmeal is the best kind of oatmeal for overnight oats. Any brand will work but THIS ONE is a favorite of mine. You will want to avoid any quick-cooking or 1-minute oatmeal. It will get too soggy and leave you with no texture to your oatmeal.
Best jars for overnight oats?
I love making and storing my overnight oats in classic mason jars. They are easy to store and clean. This one is my favorite!
8 Overnight Oats Recipes
Here are those 8 Overnight Oats recipes again in an easy to click format.
Pin for later!
Your turn!
Which one do you want to try first?