Haven't started shopping? Don't worry! These last minute holiday gift ideas will save the day.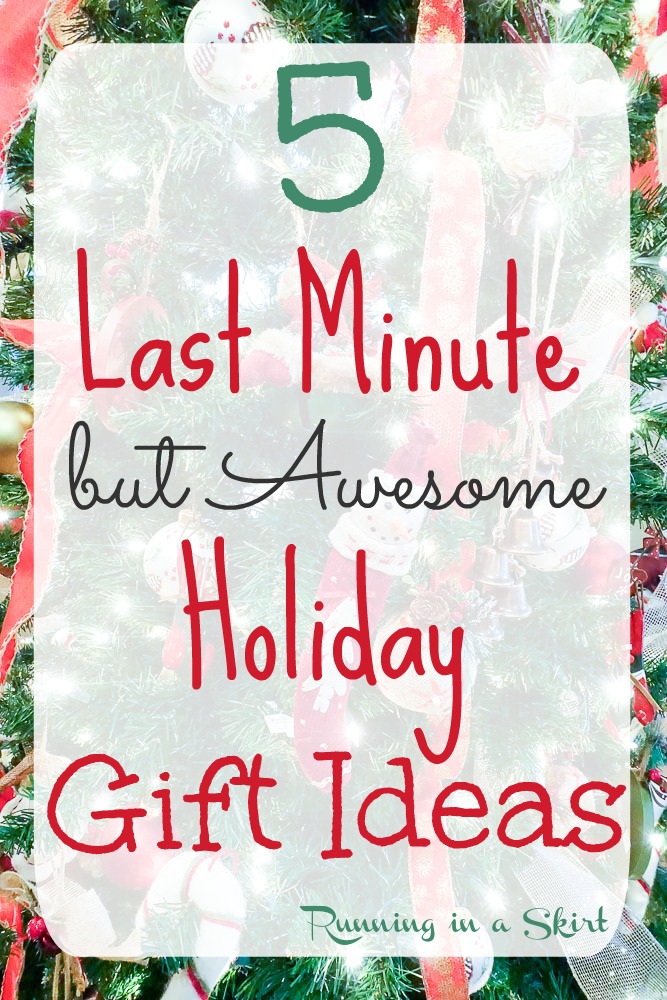 Hi everyone!
Have you entered the two big giveaways on the blog? I'm giving away a $100 Visa Gift Card AND two Party Rescue Packs. Go and enter... I'll meet you back here...
So we are heading into the last few days of holiday shopping. Panicking yet? Despite searching my Running in a Skirt 2016 Holiday Gift Guide, you still haven't figured out gifts for everyone on your list???
WELLLLL... just consider me your little healthy living problem solver because I have some great gift ideas for you. The best part about these ideas is they can all be done at the very last minute. No judgment here on that... I have had years before where I was scrambling a few days before the holiday. Now let's start shopping...
5 Last Minute Holiday Gift Ideas
Gift Card or Class Pass to Fitness/ Yoga Studio
I'm a huge fan of studio fitness and yoga classes, but don't always go because they can be so pricey and I technically can do the same thing at home. I'm sure I'm not the only one who feels this way!
Any fitness lover would really enjoy a pass or gift card to their favorite studio. Find out what they like the most.. barre? yoga? CrossFit? Soulcycle? 9Round? and give them the ability to go guilt free. This gift takes one phone call or stop on the way home from work. Plus, you can literally do it up until the day before Christmas.
This is me doing yoga at the beach... not in a studio... but a girl can dream? right?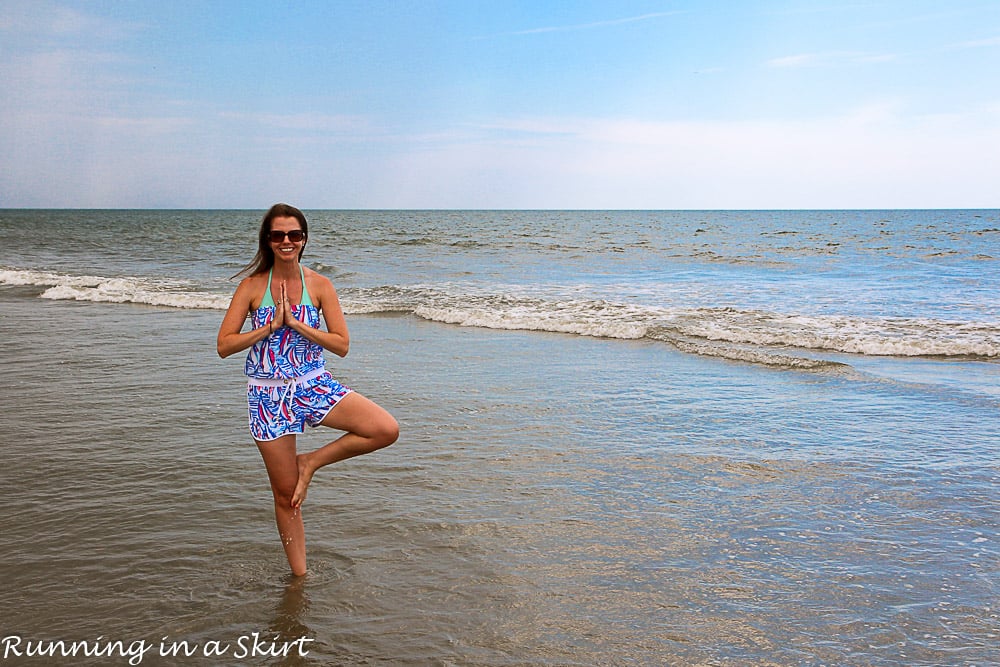 If the studio doesn't have an actual certificate to give you, just write the gift in a regular holiday card. DONE!
Price: $10 and up
GreenBlender Subscription
I'm a GreenBlender FAN. GreenBlender is a company that ships all the ingredients to make a week's worth of healthy superfood smoothies to your door. Yes, I love and make smoothies myself BUT this company sends you really fun and interesting ingredients that you might not find yourself. You also get to try a new smoothie everyday instead of making the same one each day, which is nice.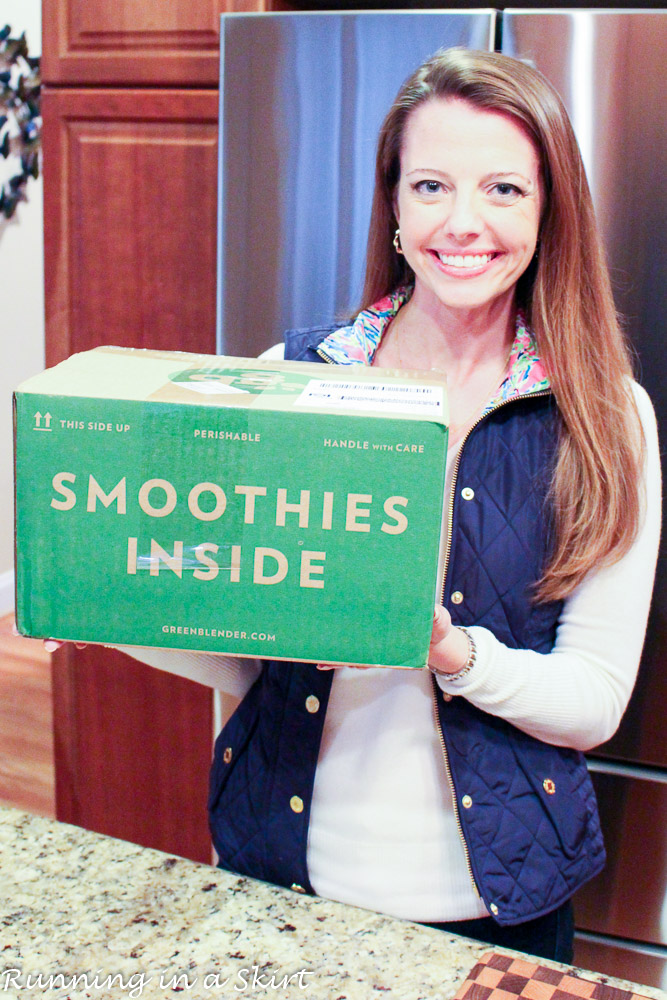 I've gotten some pretty amazing smoothie creations from them like this Carrot, Orange and Coconut one. This is happiness in a cup! --->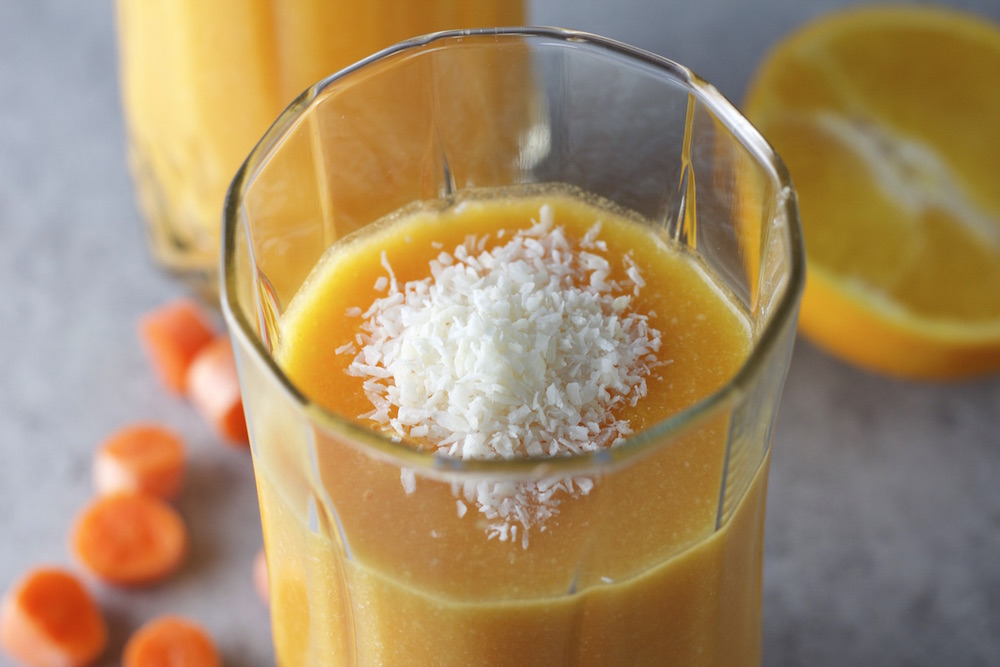 A box of GreenBlender would be the perfect healthy way to kick off the New Year. Learn more about the service in this blog post.
You can either give a gift card to your loved one or schedule an order for one or more boxes. If you contact GreenBlender about the gift they will even automatically cancel the account after one or more boxes so they don't have to remember to cancel it.
Order here and let the recipient know about their smoothie deliciousness in a card. You can place the order online even the night before Christmas. DONE!
Price: Starts at $49
Blue Apron
On the similar line as GreenBlender, Blue Apron delivers all the ingredients to make gourmet healthy meals at home. You get exactly the right amount of fresh food delivered to your door in a refrigerated box to create wonderful unique recipes in your own kitchen. The recipes are simple, delicious and you can even specify dietary restrictions. The Hubs and I get a Vegetarian box and we sub in any fish/seafood options for that week. There are meat options as well though.
This would be a lovely gift for a couple who is busy and never has time to shop, much less get a healthy meal on the table. They will think of you each day they have a wonderful meal.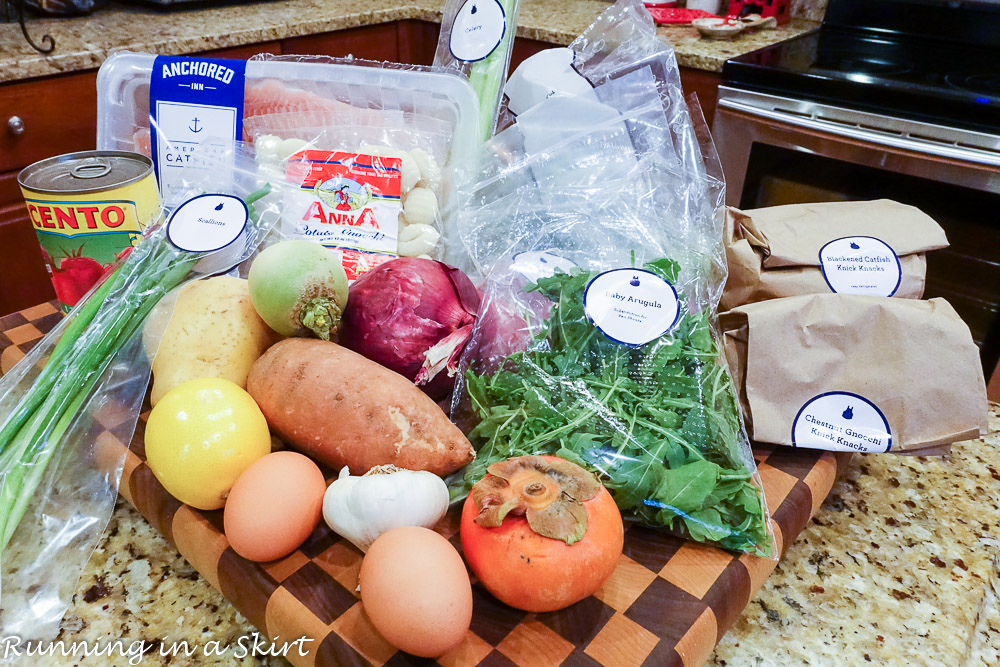 Blue Apron is amazing because you break out of your dinner rut, no longer need to meal plan, eat out less and know you are getting a good quality dinner without the fuss. Once again, you can order their box online directly or get a gift card up until day of the holiday!
Order HERE and let the recipient know that their life is about to get a lot easier in a card. DONE!
Price: Starts at $59 (BUT you can save $30 off your first purchase by using THIS LINK!)
Book a Trip
Go against tradition and all of the STUFF and book a trip. This is the Hubs and I favorite thing to do with birthdays and anniversaries. Instead of spending the money on stuff we don't really need, we'll book a trip together. That's what we did for our Savannah anniversary trip last week.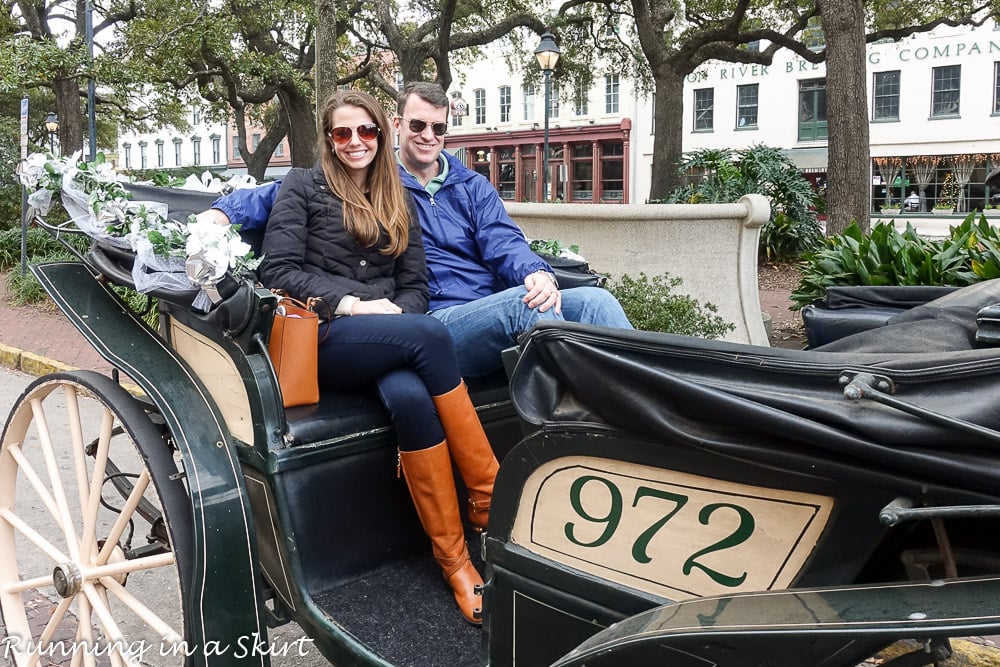 Even if it's just a night away with a girlfriend, this will be one of the most memorable things you ever give. Start talking it over with your loved one now. 🙂 DONE!
Price: $100 and up
RawSpiceBar
RawSpiceBar is another fun mail order service. Instead of smoothies or actual food you get fun packets of spices! These aren't just your grocery discount spices though. They are whole, high quality spices that are freshly ground making them taste amazing. They are fun, vibrant and get you out of your cooking rut! You can even take a flavor quiz so they send you stuff you really like.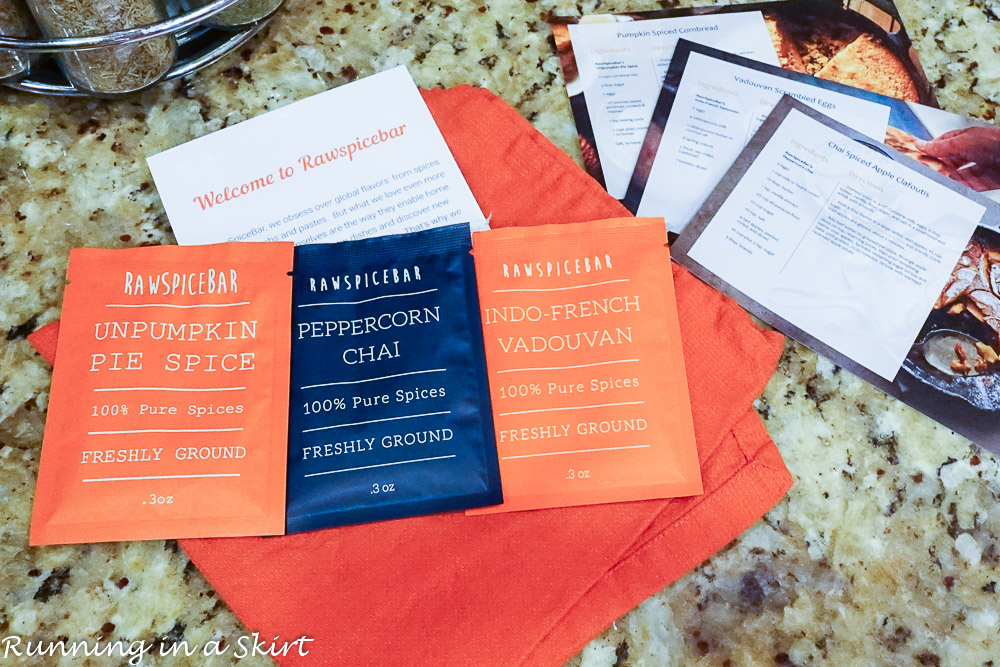 The spices come with creative recipes cards if you aren't one to come up with your own kitchen creations. This one is a little more cost conscious, but it is the gift that keeps giving. I love the flavorful combination of spices and the direct to your door delivery. Order and let your loved one know it's coming by a note in their stocking! DONE!
Price: $26 for three months of spices
Happy last minute shopping! I hope these ideas help you with some of those last minute gifts.
Thanks for stopping by today. Come back Monday for some of my favorite holiday sweets!
This post is not sponsored, although I did receive some products to try and the Blue Apron link is an affiliate link. I make a small commission off of that purchase, but it costs you nothing. Thank you for supporting this site.
I'm linking up with: Marvelous Monday, Nicole for the Fit and Fashionable, Jolynne Shane for Fashion Friday, Turning Heads Tuesday. Thank you so much for the lovely linkup ladies
Your turn!
Are you done with your shopping?