Do you struggle drinking real milk? This post may actually change your life!
I'm diving into a2 Milk® benefits and some of the most magnificent recipes using milk on the web!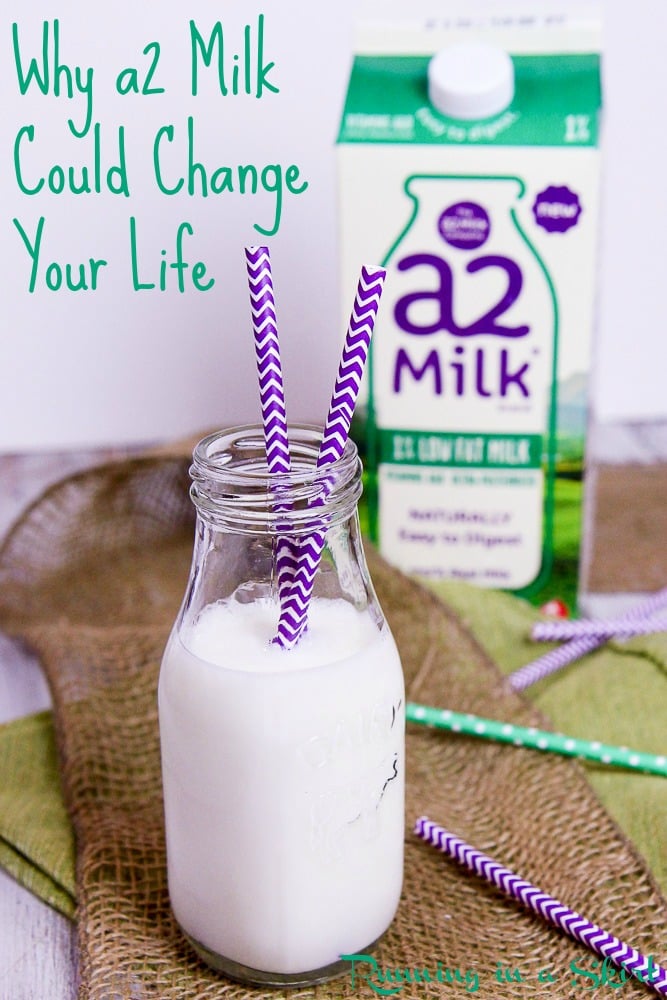 Hi everyone!
Has anyone heard of a2 Milk® yet? I recently learned about it and how it could be easier for some of you with milk intolerance to digest. Both my mom and one of my closest friends had or still have dairy sensitivities so I've been aware of the problem for most of my life. I always found ways to cook without dairy to help them, but I saw how my mom longed to try anything with milk in it. I'm sure many of you with similar dairy sensitivity feel the same way.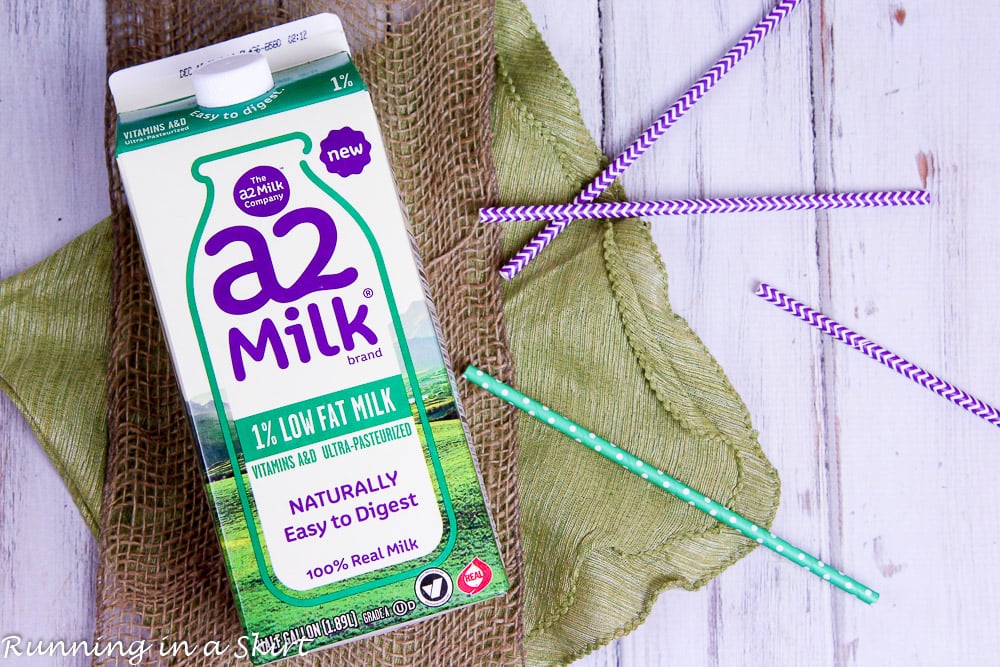 Keep scrollin' for those creative recipes using milk from some of the best bloggers across the web and the $100 Visa gift card giveaway!
a2 Milk® Benefits
So let's talk about milk and a2 Milk® benefits, shall we? Bear with me while we get through a little bit of history and science!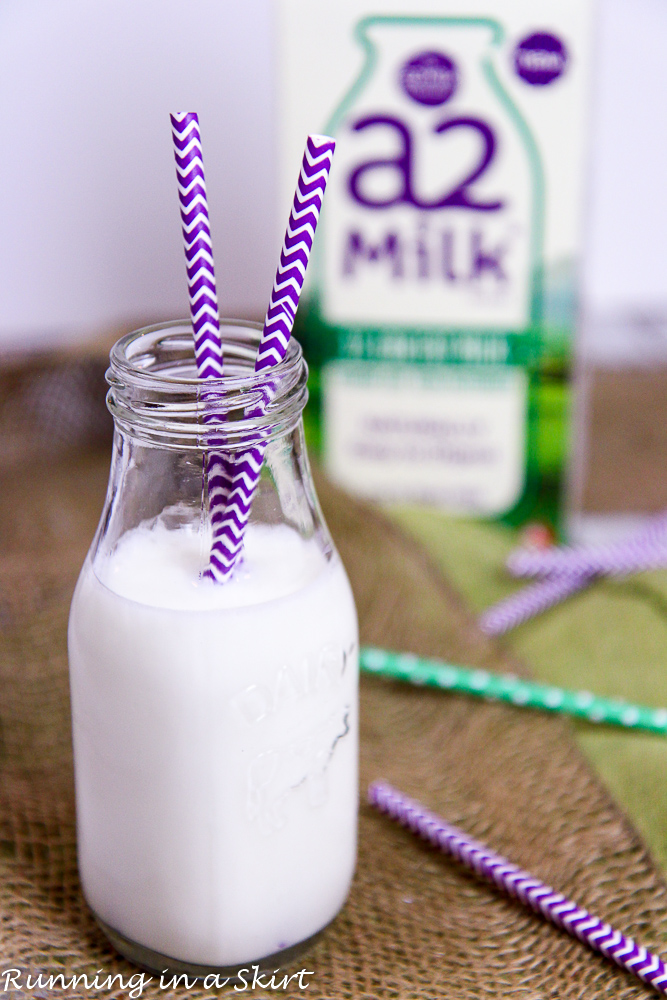 Here's how it works!
Hundreds of years ago all milk was naturally rich in the A2 protein type. Over time, other proteins began to appear in the milk of European herds, such as the A1 protein type. That mixture of A1 and A2 proteins eventually made it's way into herds around the world, including the US. Most milk we drink these days has both A1 and A2 proteins in it.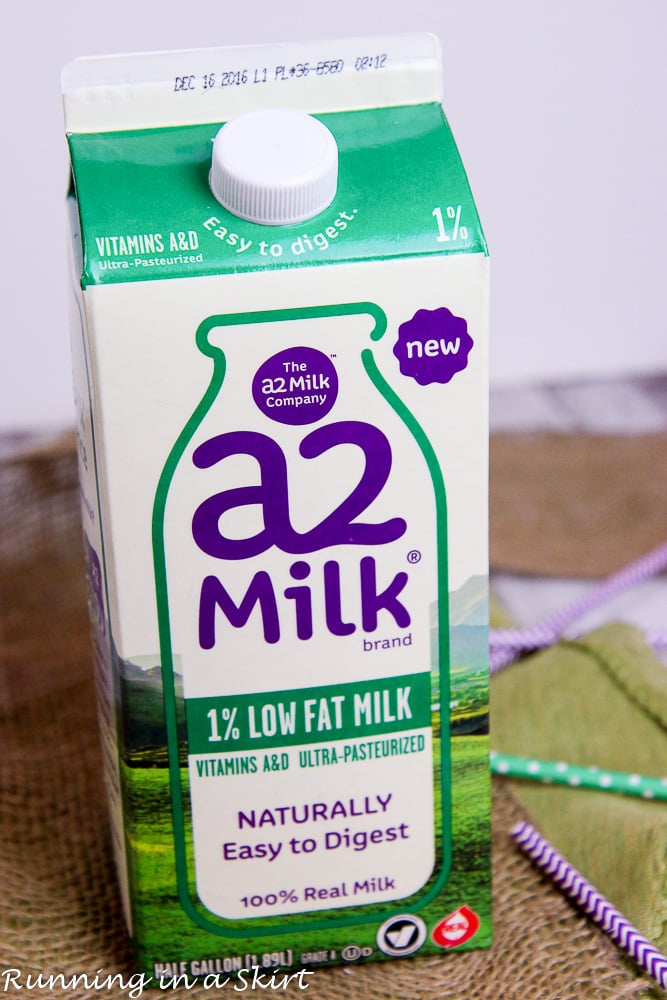 As more people develop dairy sensitivities, researchers began to look at the cause. Studies reveal that milk with just A2 proteins is easier for more people to digest and the A1 protein alone causes problems for many people.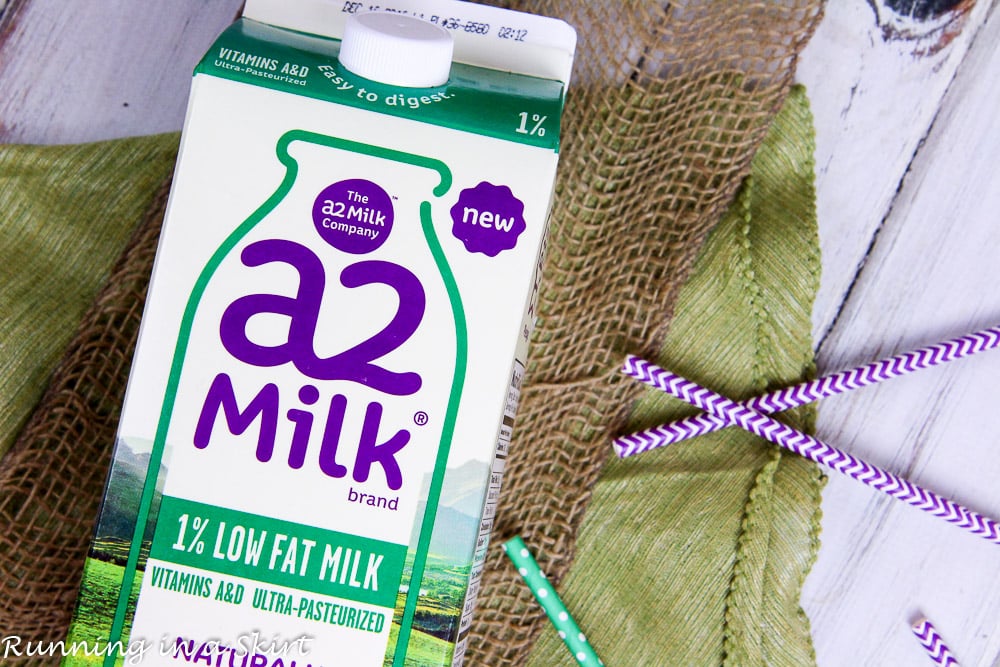 The a2 Milk Company figured out a way to naturally select cows that will just produce milk with the a2 protein. a2 Milk® is not modified or genetically altered in any way.
It's REAL milk that just comes from cows that only make a2 proteins. a2 milk® is naturally free of all A1 proteins, therefore making it drinkable for many people who could not drink milk before!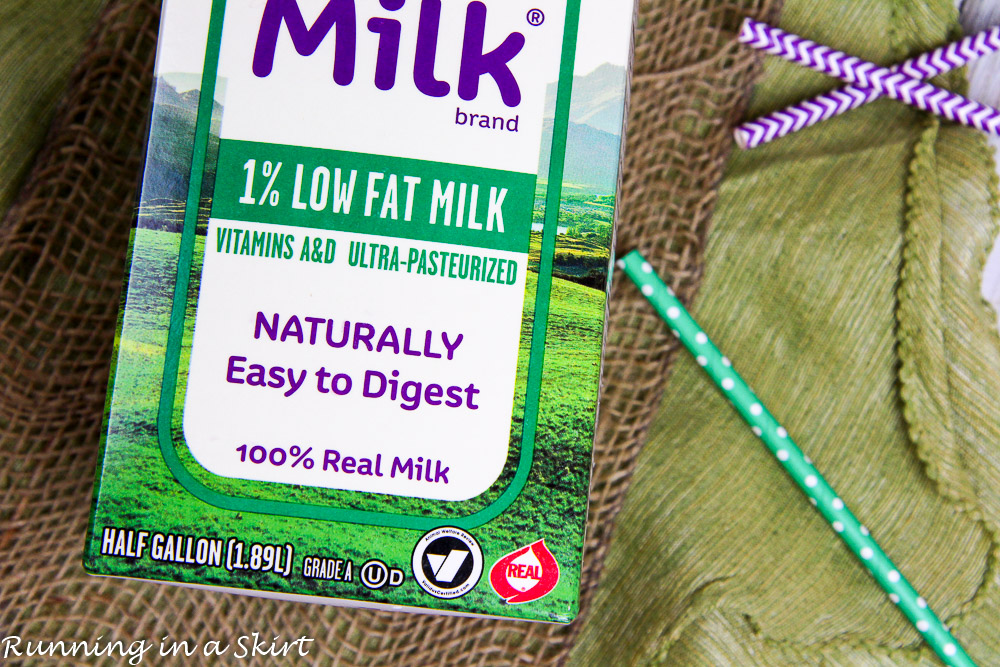 Cool huh?
So basically when I learned about this product, it seemed too good not to share with you guys. Dairy sensitivity stinks and a2 Milk® from The a2 Milk Company could be the answer for some of you.
I seriously believe this milk could change some people's lives!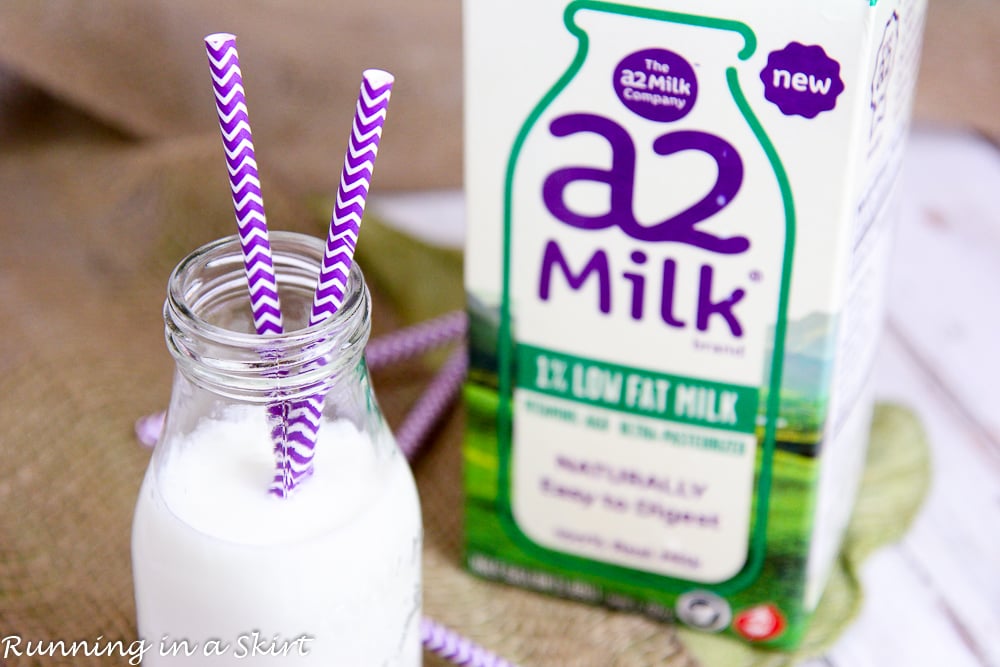 I don't have dairy sensitivity, but I did feel great when I tested out a2 Milk®.
It tastes super fresh and I love the fact that their milk is guaranteed to be free of hormones and antibiotics. They also work with sustainable family farmers who are certified for the humane treatment of animals, so I love that the milk comes from "happy" cows. All of these are wonderful reasons for anyone to enjoy this milk.
If you have a true milk protein allergy or clinically diagnosed lactose intolerance, PLEASE do not test this milk out on yourself. Consult with your doctor about any changes to your diet.
Here's a coupon to try some yourself! There is a store locator on the a2 Milk Company site.
Also follow them on Facebook, Twitter, Instagram, and Pinterest for the latest news on a2 Milk®.
Milk is in so many recipes! From baked goods, breakfast, smoothies, to even healthy dinners... it is a key ingredient in the kitchen. In honor of some of you being able to try milk again, I thought I'd share some yummy recipes using milk so you could get some a2 Milk® inspiration!
click over for the recipes and to find out how to win $100...
10 Magnificent Milk Recipes
Healthy Greek Yogurt Apple Pie Pancakes, Running in a Skirt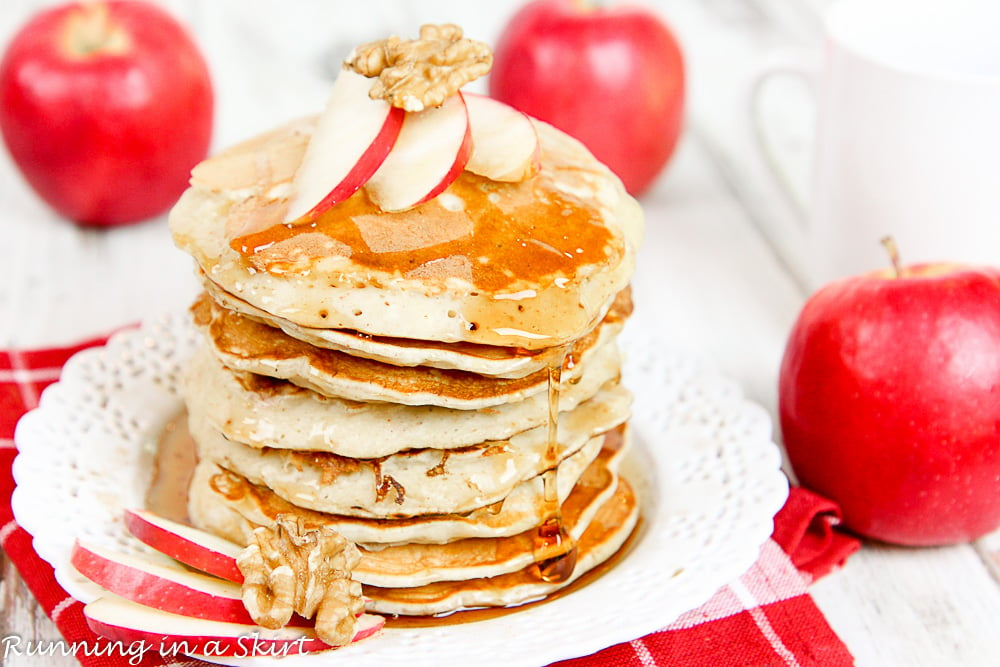 Pina Colada Overnight Oats, The College Dish
Healthy Greek Yogurt Mac & Cheese, Joy Food Sunshine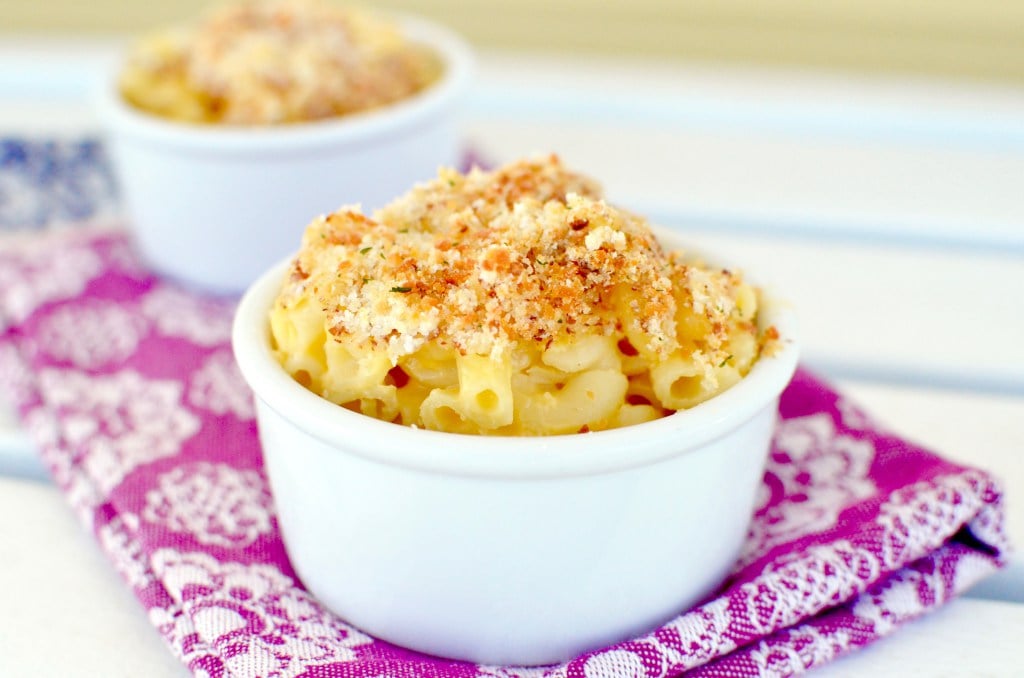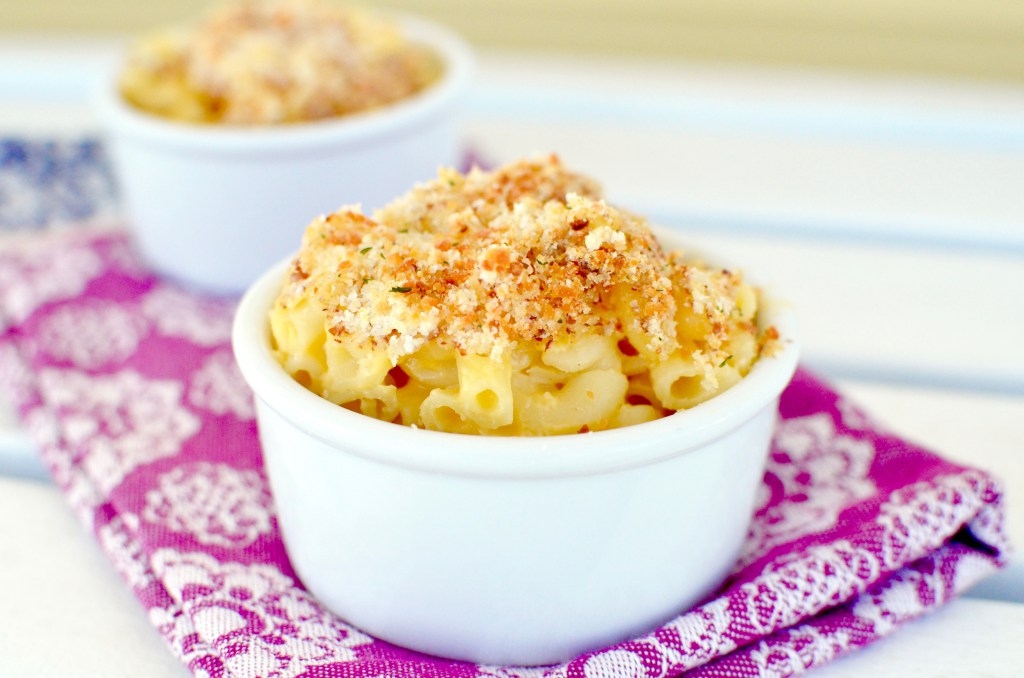 Homemade Dinner Rolls, Joy Food Sunshine
Healthy Peanut Butter Cup Smoothie, Running in a Skirt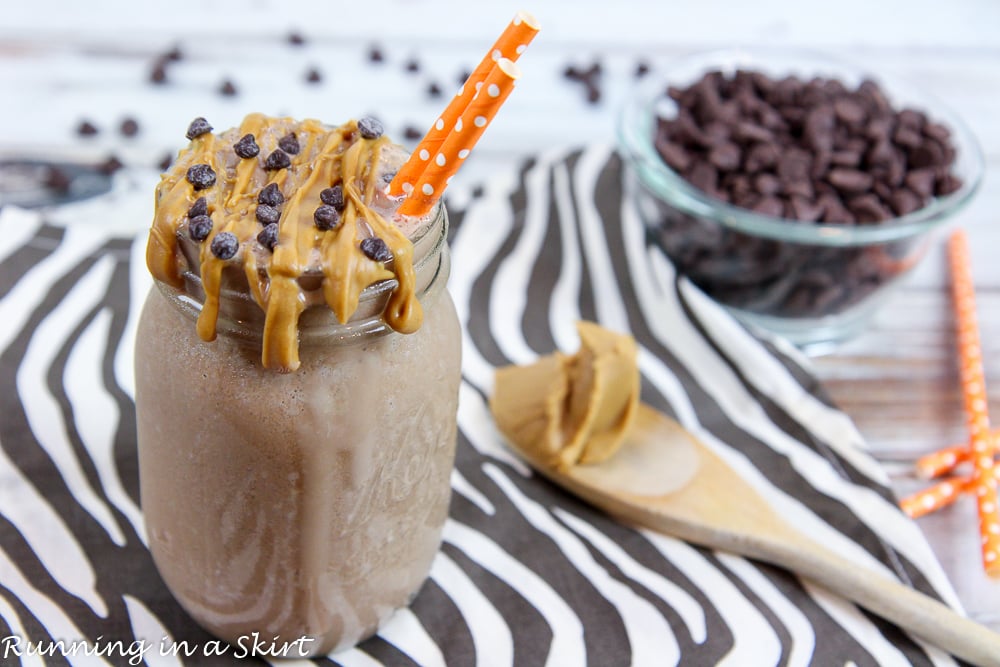 Quick and Easy Cinnamon Applesauce Muffins, Lunging Through Life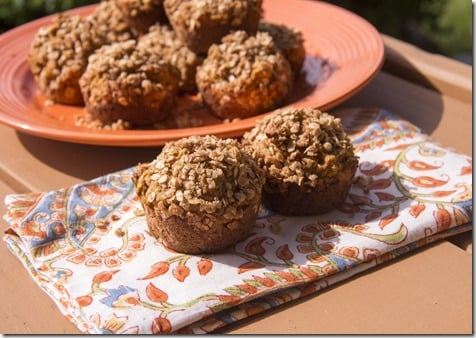 Milk Tart, Apron Strings and Sticky Fingers
Detox Green Smoothie, Running in a Skirt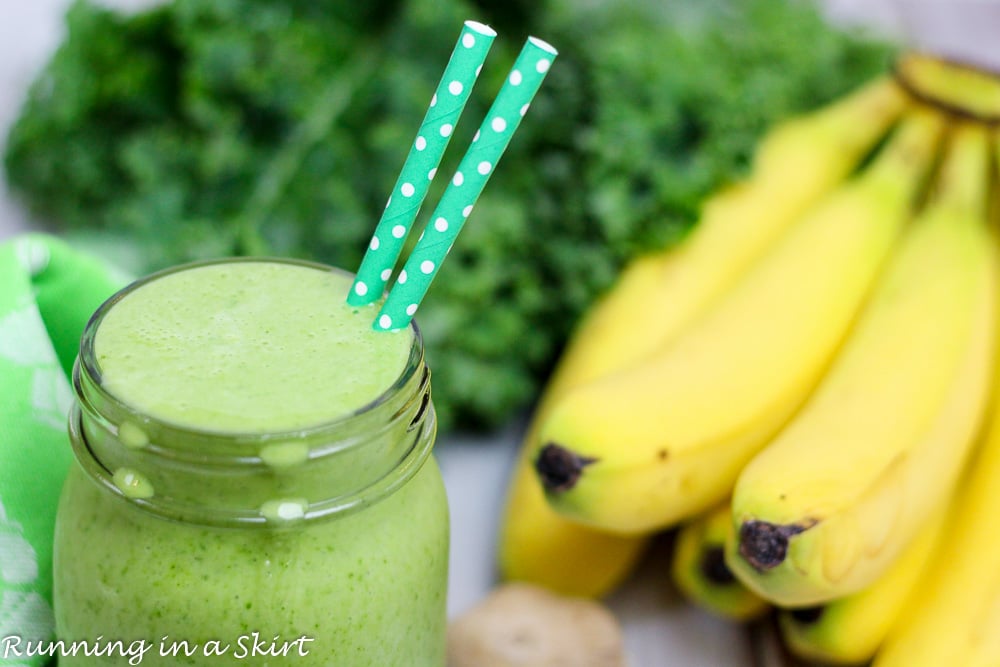 Layered Peanut Butter & Chocolate Pudding Cups, Southern in Law
Peanut Butter Chunky Monkey Baked Oatmeal, Running in a Skirt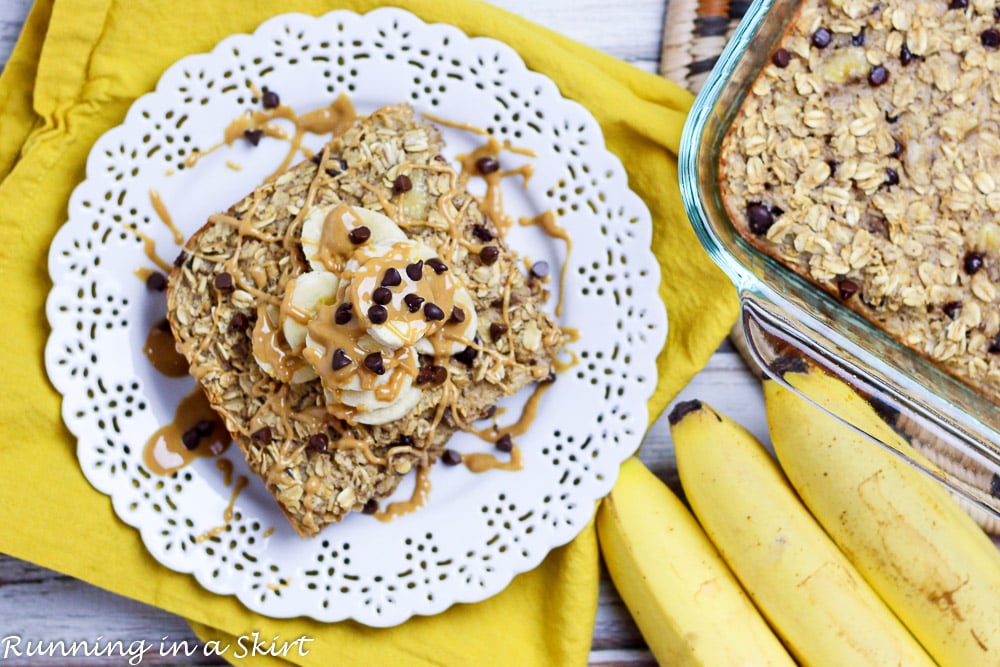 Want to try to make some of these later? Pin this to your favorite Pinterest Board. I know you want to!

Giveaway!
I'm giving away a $100 Visa gift card to one lucky reader of this post. Leave a comment on this post to be entered to win! Good luck.
And don't forget that coupon to try some a2 Milk® yourself!
Your turn!
Which milk recipe would you like to try? Tell me in the comments for your chance to win that $100 Visa gift card!
Entry Instructions:
No duplicate comments.
You may receive (2) total entries by selecting from the following entry methods:
1. Leave a comment in response to the sweepstakes prompt on this post
2. Tweet (public message) about this promotion; including exactly the following unique term in your tweet message: "#Sweeps" and "#SweepstakesEntry"; and leave the URL to that tweet in a comment on this post
3. Blog about this promotion, including a disclosure that you are receiving a sweepstakes entry in exchange for writing the blog post, and leave the URL to that post in a comment on this post
4. For those with no Twitter or blog, read the official rules to learn about an alternate form of entry.
This giveaway is open to US Residents age 18 or older (or nineteen (19) years of age or older in Alabama and Nebraska). Winners will be selected via random draw, and will be notified by e-mail. The notification email will come directly from BlogHer via the sweeps@blogher email address. You will have 2 business days to respond; otherwise a new winner will be selected.
The Official Rules are available here.
This sweepstakes runs from 12/5/2016 - 1/5/2017.
Be sure to visit the brand page on SheKnows.com where you can read other bloggers' posts!