Need a little inspiration in the kitchen? Here are 5 Healthy & New Recipes to Try this August!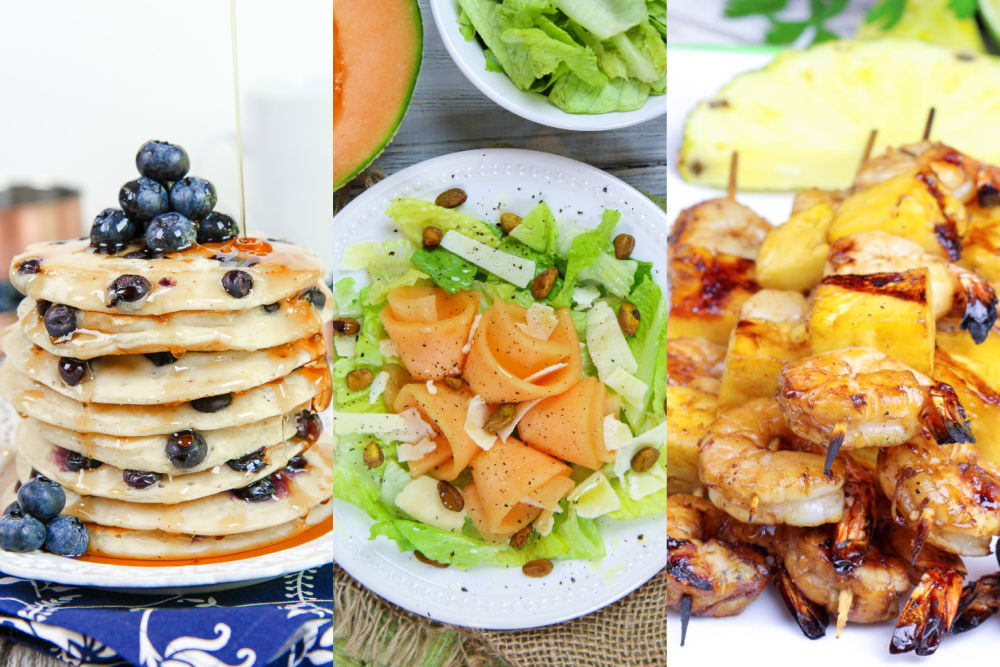 Hi friends!
Tired of making the same things all of the time? I'm here for some recipe inspiration. Once a month I put together a list of 5 EASY new recipes to try. It's only 5 recipes because I feel like that's a pretty attainable list for most of us. I always include some new dinner ideas, because I know getting dinner on the table every day is hard.
These recipes celebrate the last month of summer with Shrimp Rolls and Shimp Pineapple Kabobs- perfect for dining outside at home or on vacation. Next up I'm sharing two summer side dishes including a gorgeous Tuscan Melon Salad and yummy no-mayo Broccoli Slaw. And finally up your breakfast game with my Greek Yogurt Blueberry Pancakes.
Did you know there are over 500 recipes here? Check out my new recipe page which now features categories and an easy search bar at the top. My new homepage also now features my most popular recipes and easy buttons to reach different types of recipes like dinner ideas or smoothies.
Happy cooking!
5 Healthy & New Recipes to Try this August
Click To Tweet
5 Healthy & New Recipes to Try this August
Shrimp Rolls
Shrimp Rolls are my fun twist on lobster rolls featuring greek yogurt and Old Bay. This simple dinner idea is perfect for dining outside and soaking in the last month of summer.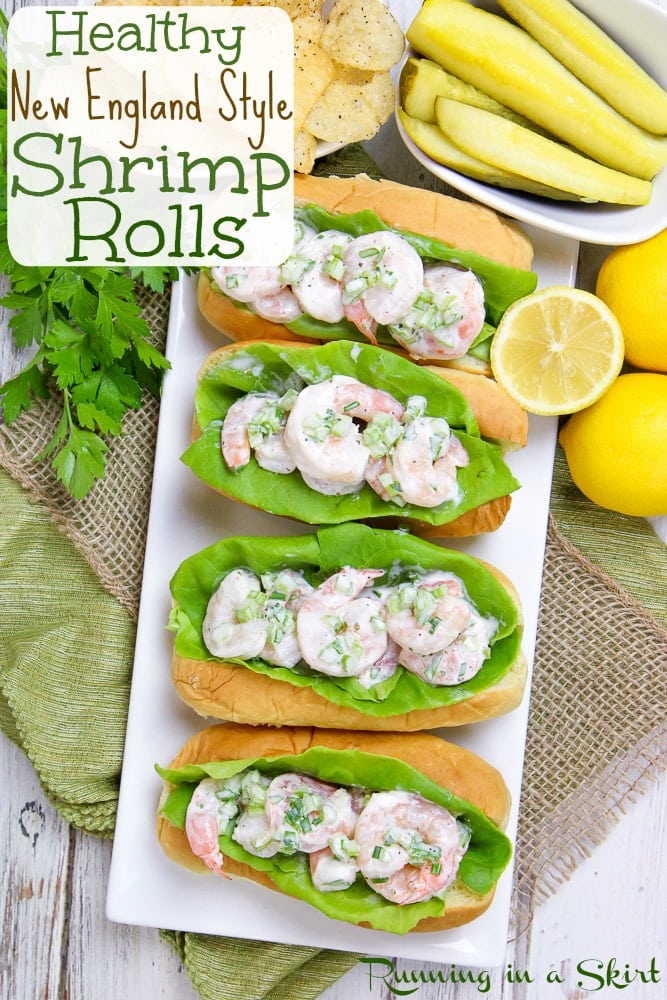 Shrimp Pineapple Kabobs
Shrimp Pineapple Kabobs are one of the most popular posts on Running in a Skirt each summer. This tasty 5 ingredient recipe is perfect for summer grilling.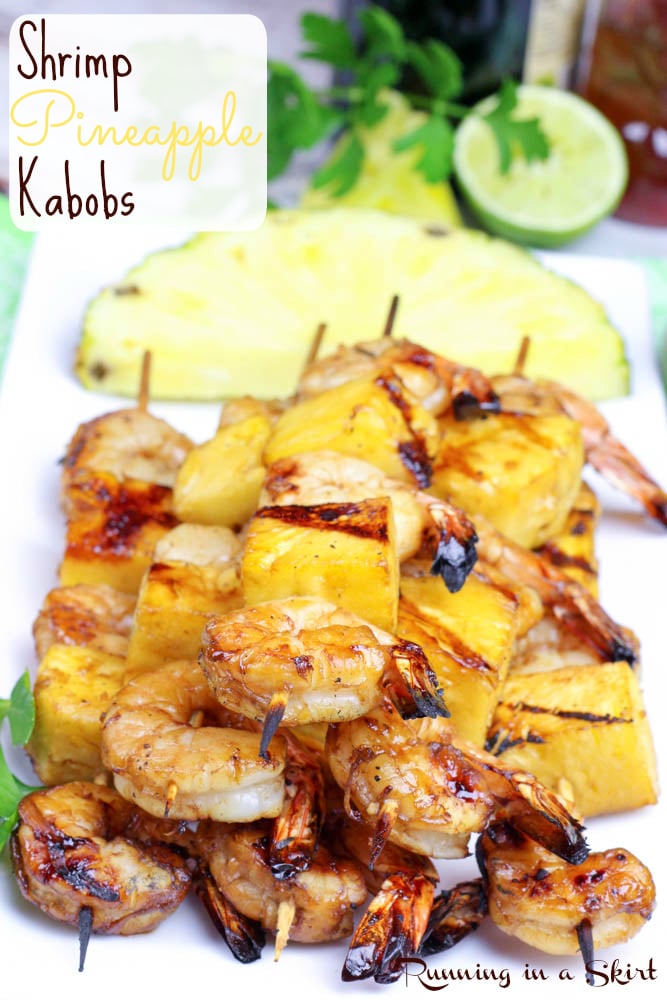 Tuscan Melon Salad
Elevate your summer salad game with my Tuscan Melon Salad. This tasty salad features thinly sliced melon rolled into pretty florets, pecorino cheese, and pistachios.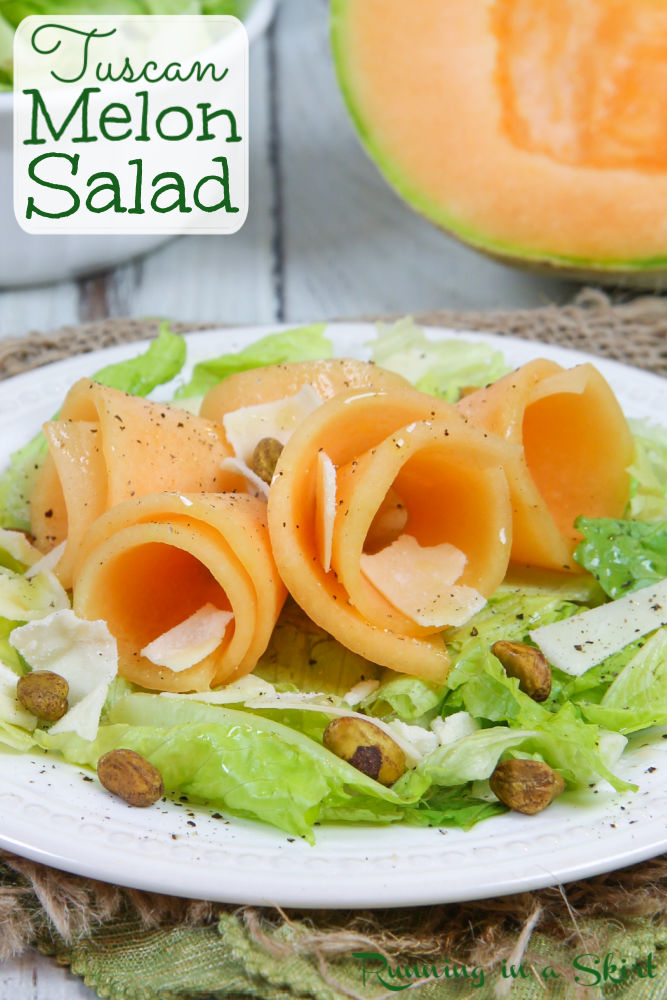 Broccoli Slaw
Here's what to make with that bag of broccoli slaw in your fridge! Healthy Broccoli Slaw with crunchy pumpkin seeds is delish.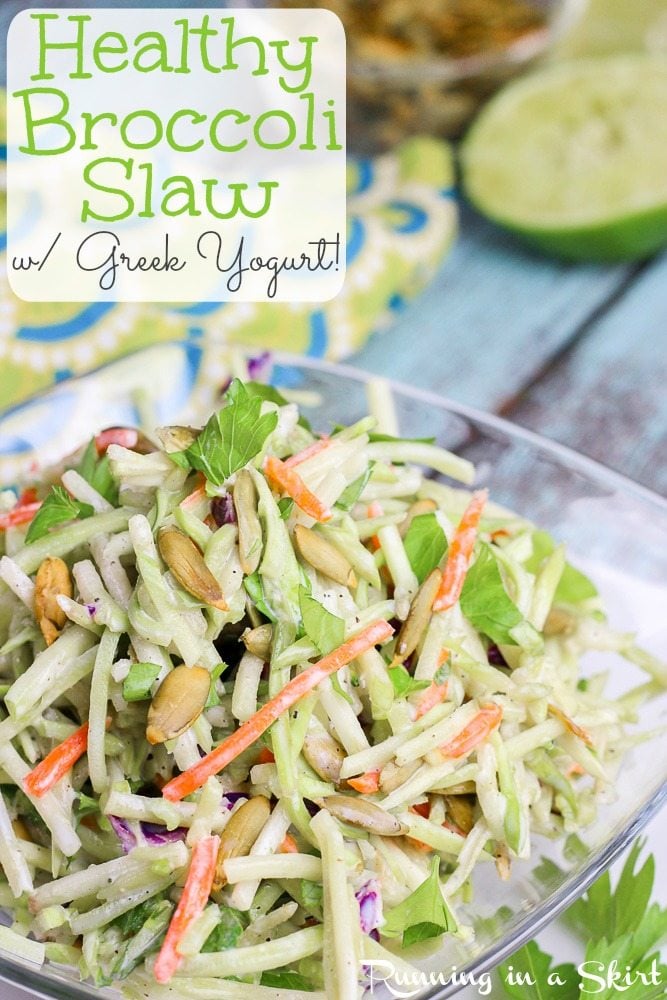 Blueberry Pancakes
With the blueberry season still lingering, make fresh Greek Yogurt Blueberry Pancakes that are tasty, fluffy, and have healthy swaps.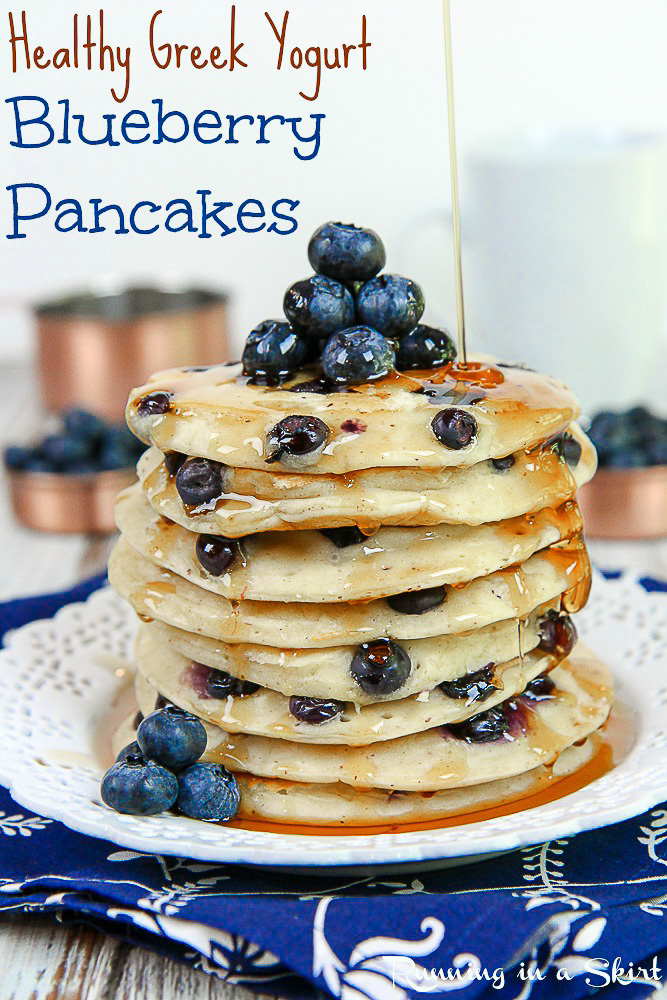 Make sure to check out my Recipe Roundup Page to discover more healthy recipes to make!
5 Healthy & New Recipes to Try this August
Click To Tweet
Your turn!
Which one do you want to try first?