Kick-off the New Year with the perfect collection of healthy dinner ideas! These recipes will inspire you to cook something new and healthy this January.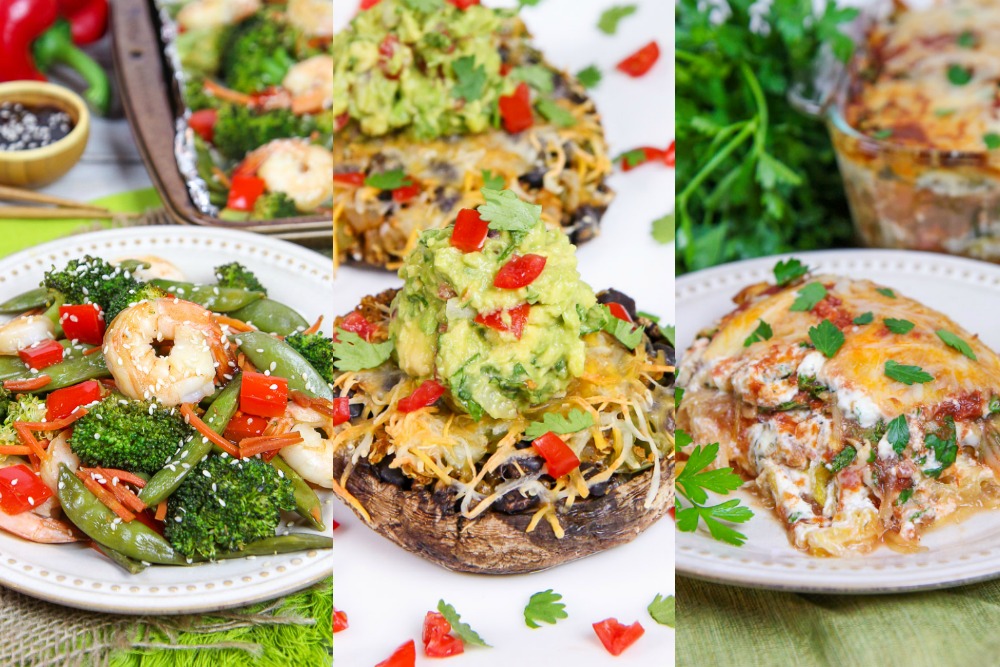 Happy New Year Everyone!
I can't believe 2020 is behind us and we are already several days into 2021. I know this year still holds a lot of uncertainty, but here's to still taking the New Year to find small ways to become better versions of ourselves.
For several years now I've taken one of my first posts of each month to help you with your meal planning. If cooking healthier food at home is one of your goals in 2021, this is a great place to start. I have more than 400 recipes on Running in a Skirt. so I like to make it a bit easier for you to find that perfect one to try over the next 30 days.
To kick off 2021 I decided to share five easy and healthy dinners that require minimal prep work and can be made in a short amount of time. These recipes feature all sorts of yummy food genres like Italian, Asian, American, and Mexican. All the recipes have a healthy twist!
Head over to the original recipes and pin these so you can easily pull up the recipe for meal planning! If you are looking for cooking inspiration... this is it!
Make sure to use the #RunninginaSkirt and tag me if you make any of these!
5 Healthy Dinners to Try This January
This low-carb dinner is perfect for when you are craving a baked pasta dish like lasagna or ziti. My Baked Spaghetti Squash Casserole uses spaghetti squash instead of pasta but still is full of cheesy goodness from ricotta and four Italian kinds of cheese. It's the perfect lighter twist on Italian night.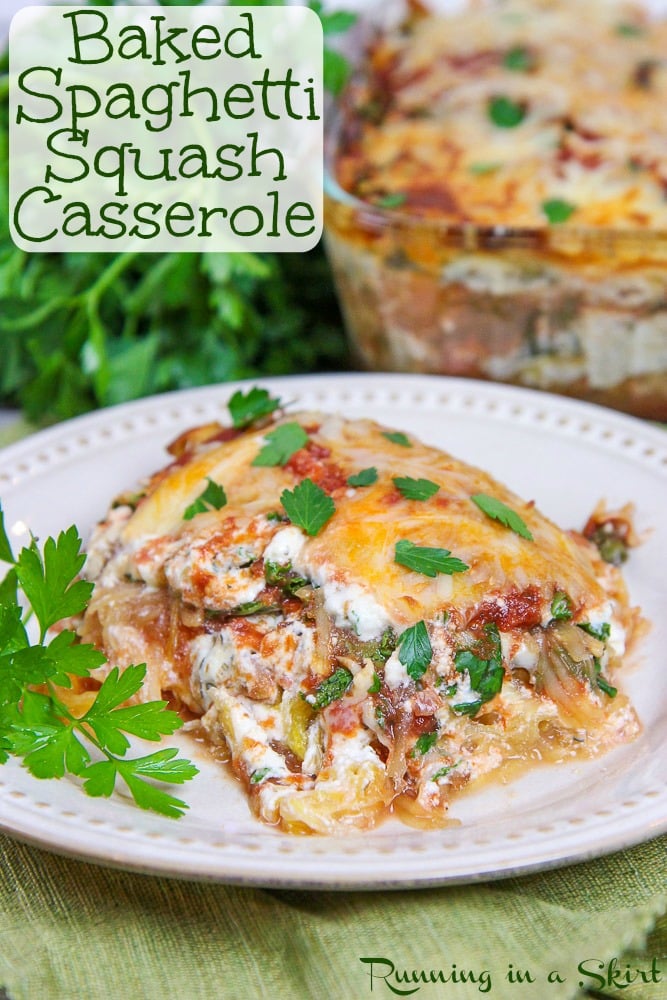 This dinner is crazy simple to make, super healthy, and really delicious! My Sheet Pan Shrimp Teriyaki made with no fuss or clean up on a single sheet pan. Serve it low carb as pictured or add your favorite rice to complete the meal.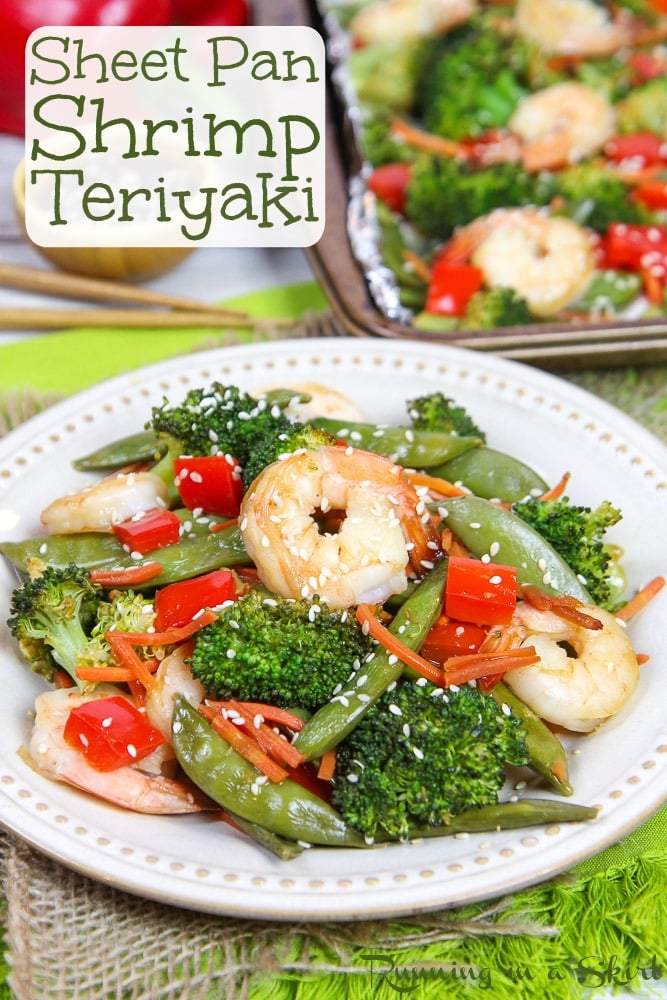 If you are looking for a cozy vegan or plant-based soup, this is it! My Chickpea Noodle Soup features chickpeas instead of chicken and all those classic flavors you love in a soup. This delicious soup is perfect on a cold day. Make this soup in a crockpot, stovetop, or instant pot.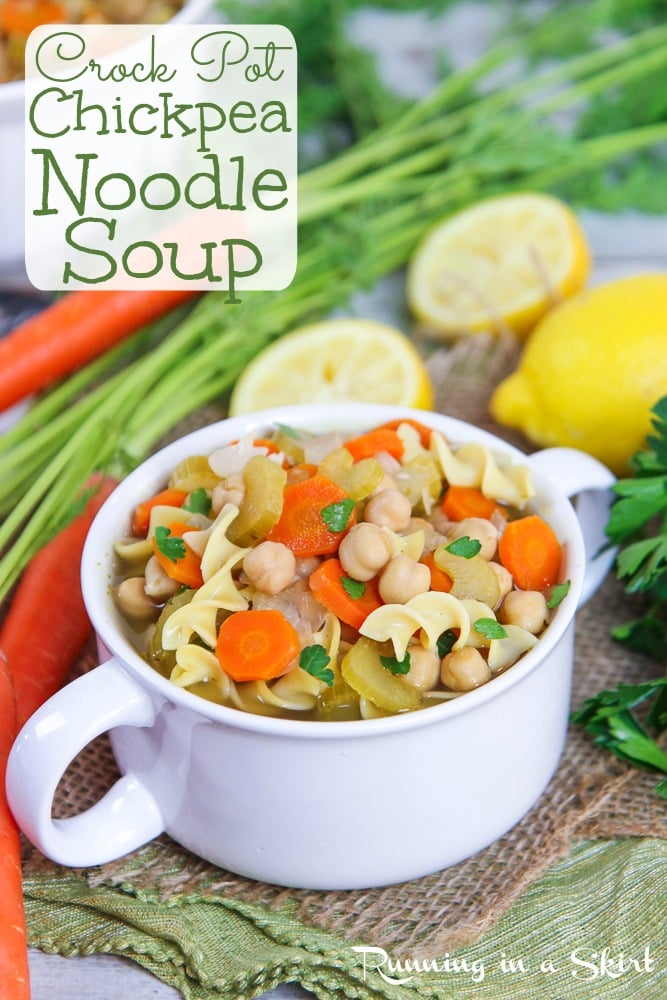 This 5 ingredient Kale Caesar Pasta Salad is dinner that is the perfect combination of cozy and healthy! It features curly kale, tomatoes, pasta, parmesan, and your favorite Caesar Dressing. You can make your own or try my Greek Yogurt Caesar Dressing which is totally guilt-free.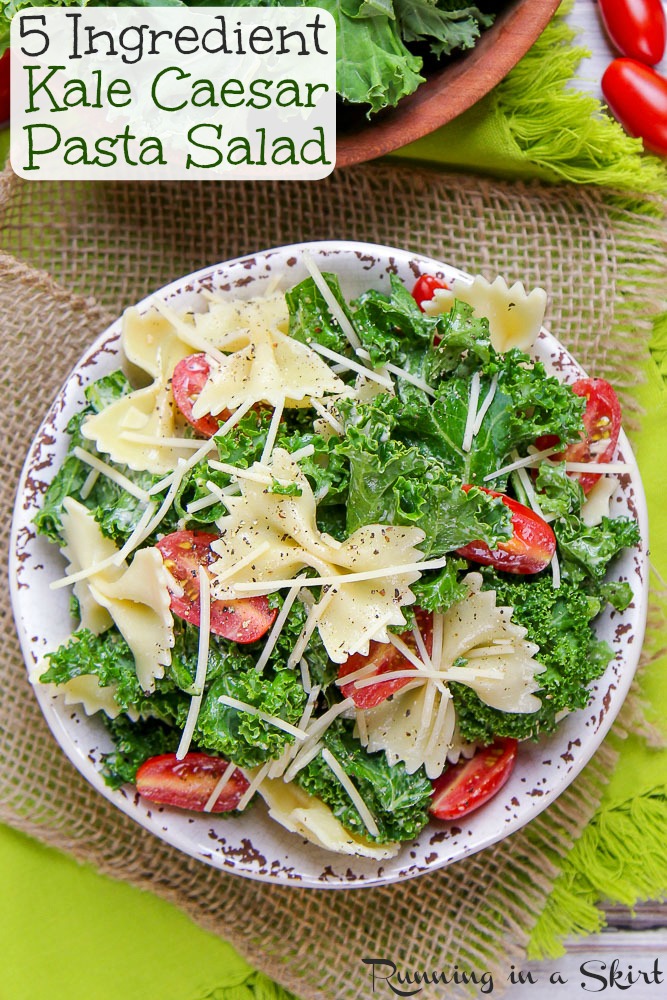 My last dinner idea for the month takes you to Mexico with these South of Border inspired flavors stuffed in a meaty portobello mushroom. You'll find black beans, quinoa, peppers, and onions in these beauties! Feel free to top my Vegetarian Taco Stuffed Mushrooms with your favorite toppings. What a fun twist on taco night!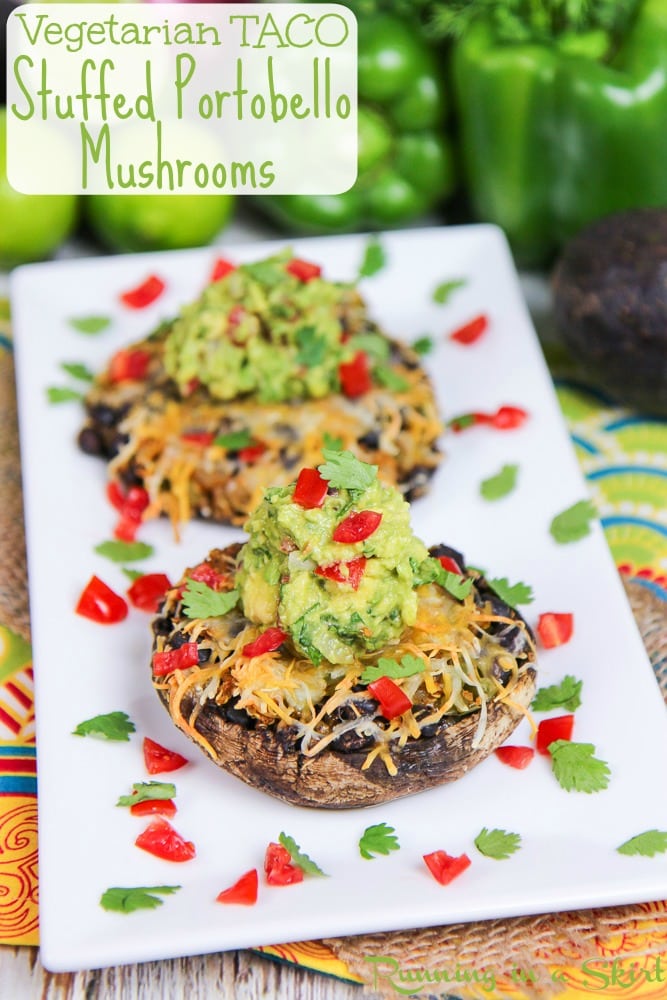 Happy cooking, my friends!
Make sure to check out my Recipe Roundup Page to discover more healthy recipes to make!
Your turn!
Which one do you want to try first?