Need some recipe inspiration for your meal planning? Here are 5 Fresh & Healthy Recipes to Try this October!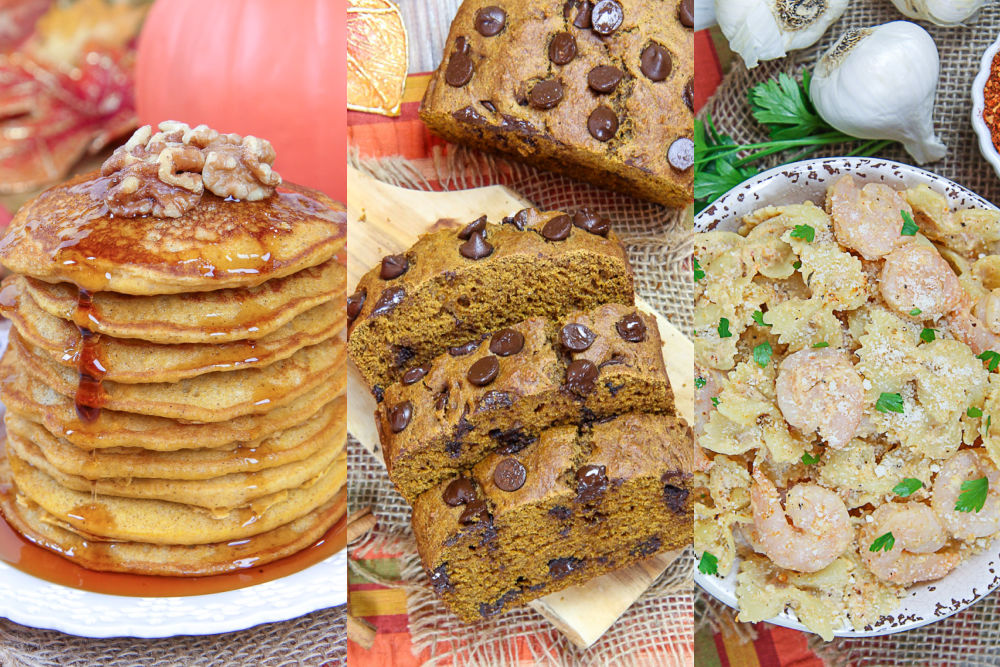 Hi guys!
October is here and it's time to meal plan. Every month on Running in a Skirt I start the new month by sharing a quick post highlighting 5 recipes to try. My goal is to help you with your meal planning and inspire you to try something new. I share just 5 recipes because I feel like that's a reasonable amount of ideas to consider! With time being our most valuable resource these days, I hope to help you save a little time searching the interwebs for recipes.
This October I'm sharing two cozy dinner ideas, a yummy but healthy side dish, one breakfast, and one fall baking project. I've got cozy PUMPKIN flavors covered with my Pumpkin Pancakes AND Pumpkin Bread.
If you are new to my site did you know that there are 500 recipes here? Make sure to check out my brand new recipe page which now features categories and an easy search bar at the top. My new homepage also now features my most popular recipes and easy buttons to reach different types of recipes like dinner ideas or smoothies.
5 Fresh & Healthy Recipes to Try this October
Click To Tweet
5 Fresh & Healthy Recipes to Try this October
Mix up pasta night with my incredible delicious Cajun Shrimp Pasta. This crazy simple dinner tastes gourmet but is made with a simple cream cheese sauce and frozen shrimp.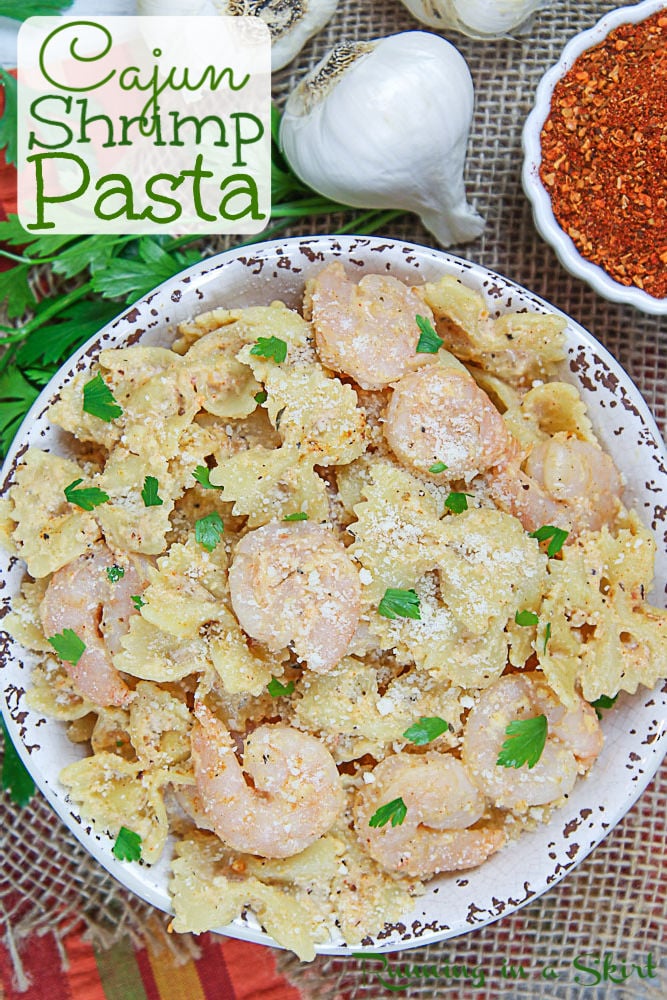 This classic Running in a Skirt recipe deserves a spot on your dinner rotation this fall season. My Crock Pot Vegetarian Chili is bursting with texture, colors, and flavor. You will not miss the meat.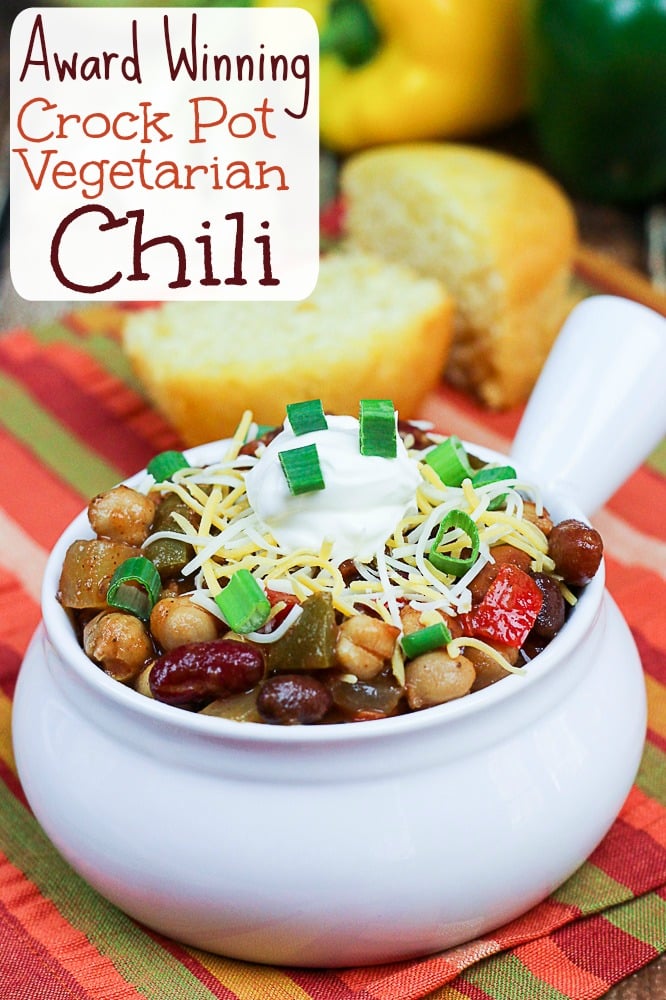 Parmesan Garlic Mashed Cauliflower is the perfect cozy, low-carb side dish to add to your fall meal planning.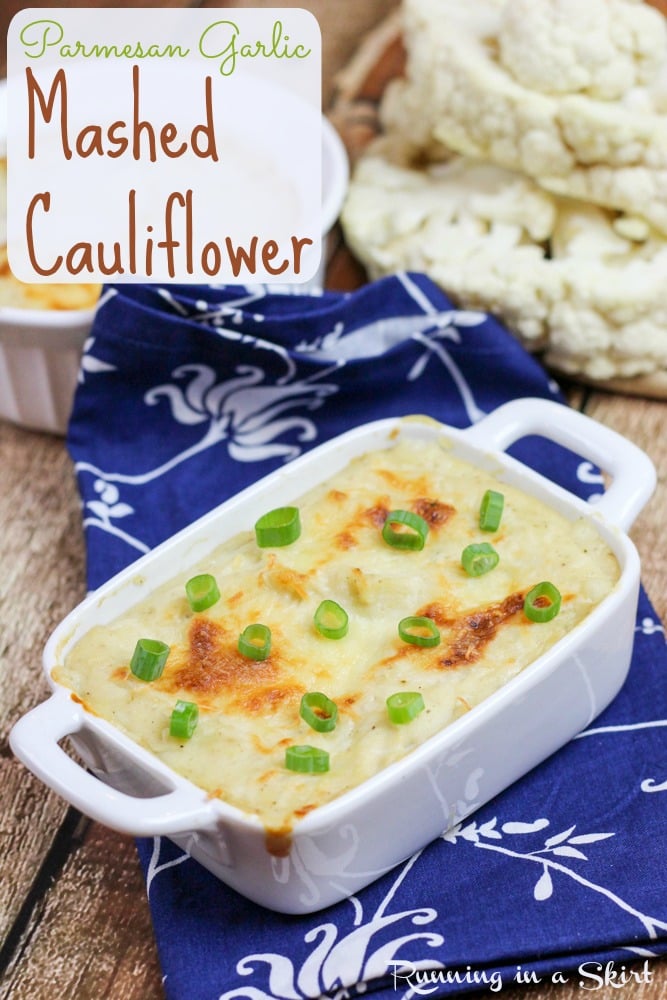 Let's BAKE but make it healthy! My Healthy Pumpkin Bread tastes SO GOOD but has some healthy swaps, making it a great choice for the entire family.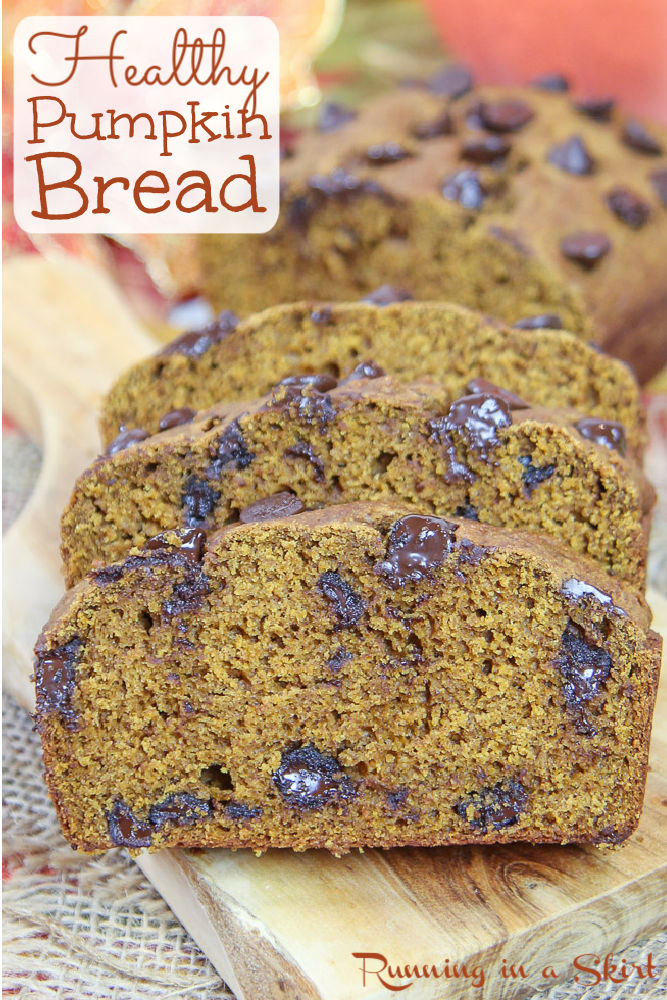 Simple Pumpkin Pancakes are my family's go-to fall breakfast! Made with pancakes mix and canned pumpkin, you'll never believe how simple and fluffy these are.
5 Fresh & Healthy Recipes to Try this October
Click To Tweet
Make sure to check out my Recipe Roundup Page to discover more healthy recipes to make!
Your turn!
Which one do you want to try first?