Hi guys! It's been a week of some pretty big highs and lows. We kicked things off last week with Hunter getting a 105 fever and shaking and me rushing him to the emergency room. He ended up being fine and the fever came back down, but it was a scary few hours. We tested negative for everything and the doctors said it was just another virus that he didn't react well to. The rest of us caught the bug too over the weekend and we've all been moving a bit slow all week. I'm typing this and still not feeling great Thursday afternoon.
We had a trip planned with one of my oldest friends over the weekend. She decided to still come, but when everyone got sick we had to cancel our out-of-the-house plans because we didn't want to spread whatever we had. My friend has a little girl who's one month older than the boys, so they had a fun playmate for the weekend.
We did our best entertaining at home being sick. She had never ridden on tractors, so that was a hit!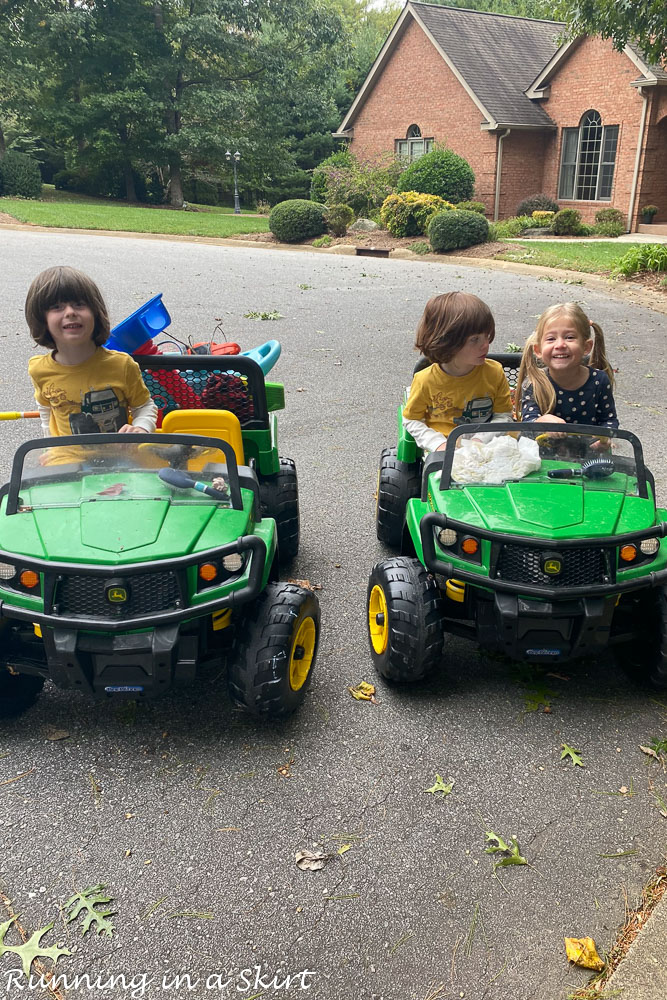 We also made some smores, which was super fun for everyone.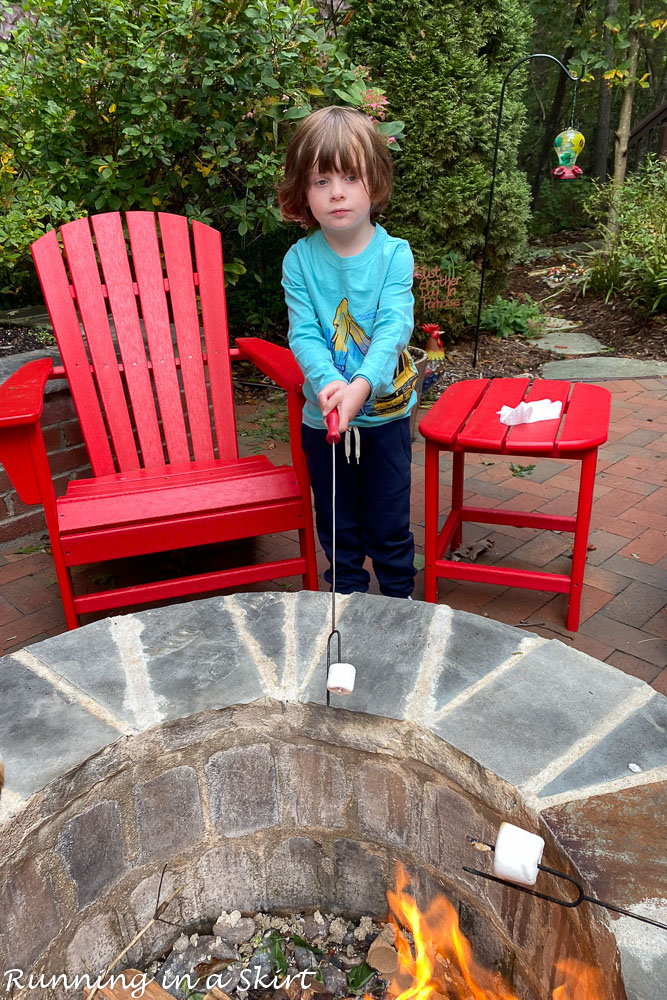 Here's our crew! The poor boys look so sick in these photos. 🙁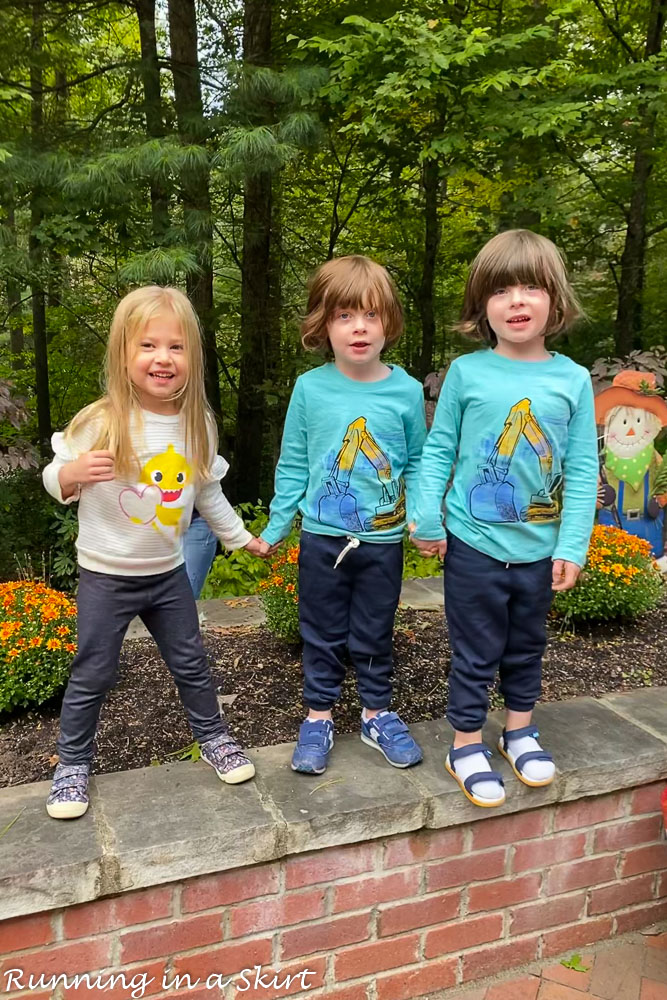 And here's how they normally act!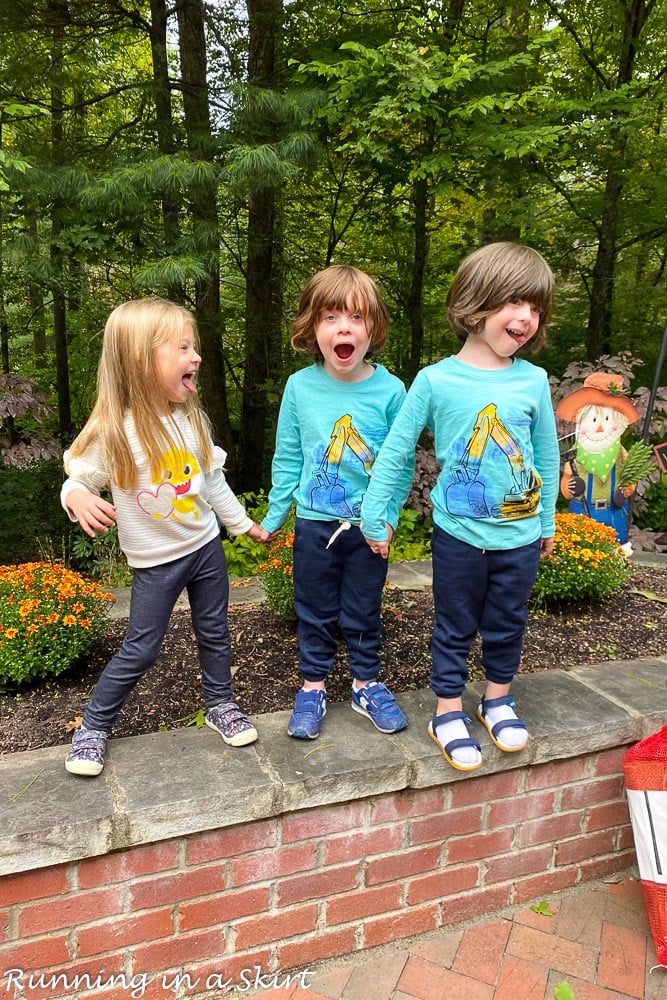 Although it wasn't the visit we had planned at all, it was still wonderful to see old friends.
The other highlight of the week was the boy's first field trip. By mid-week, the boys were back to feeling ok and we got to visit Stepp's Hillcrest Orchard as part of their school program. They did such a wonderful job showing the kids around the farm and we had such a fun morning.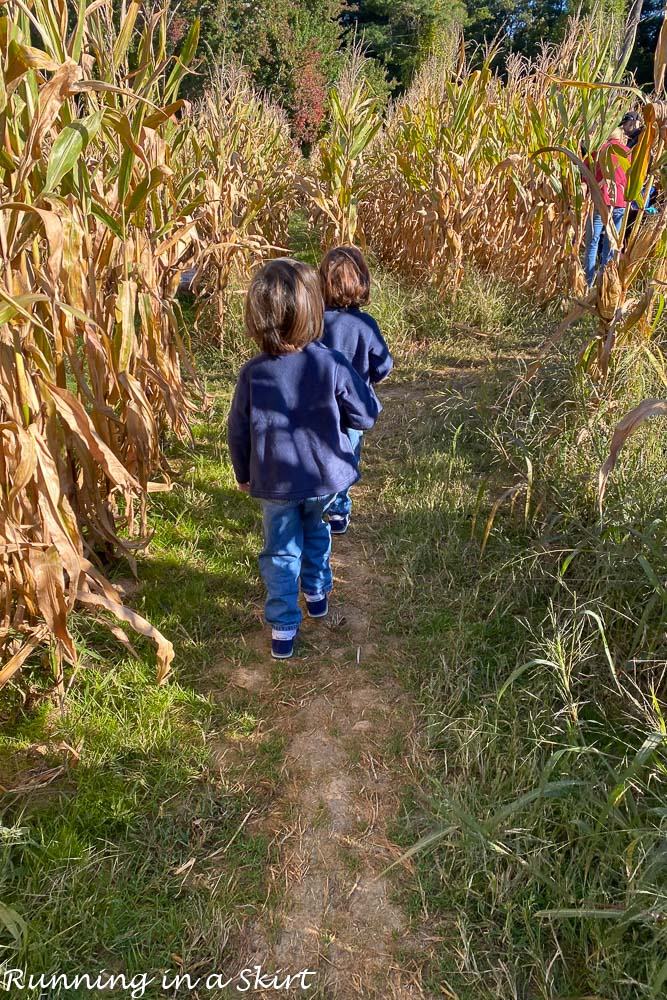 The boys loved the tractor ride and picking apples. We also got some lessons on farming, walked through a corn maze and pumpkin patch, and had apple cider.
It was such a pretty morning and I'm so glad we got to go.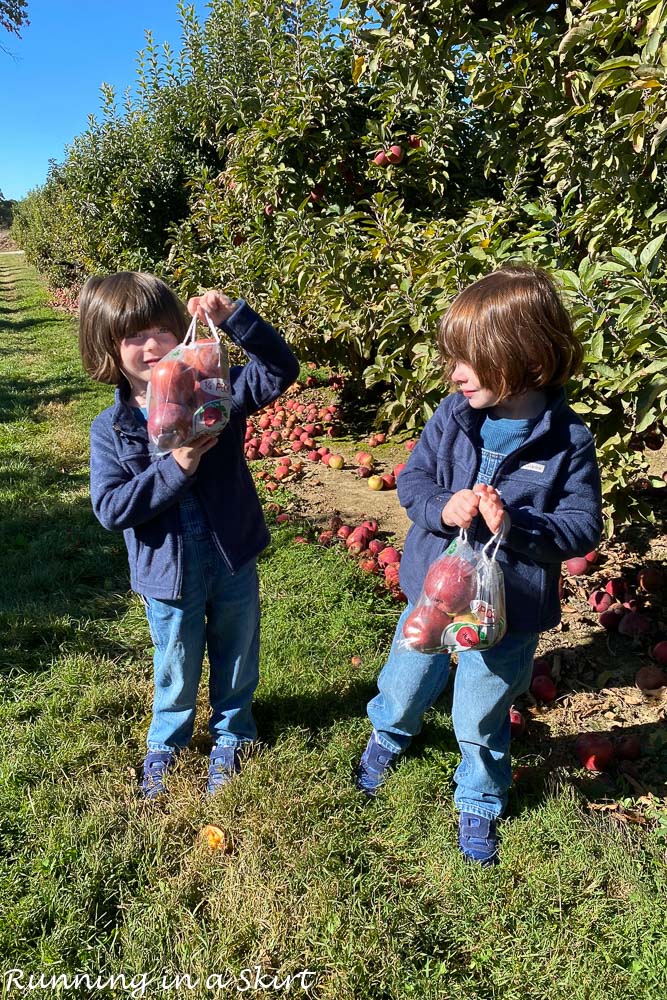 Proof I was there. 🙂
I'm so glad we were still able to go and do this! A big thank you to Stepps for being so sweet to all of the kids and taking the time to teach them about farming. It was wonderful.
And I know my sweet Makena doesn't make the blog as much as she used to, but I got this adorable photo of her the other day and thought it belonged here. She is such a good girl and we are so grateful to have her.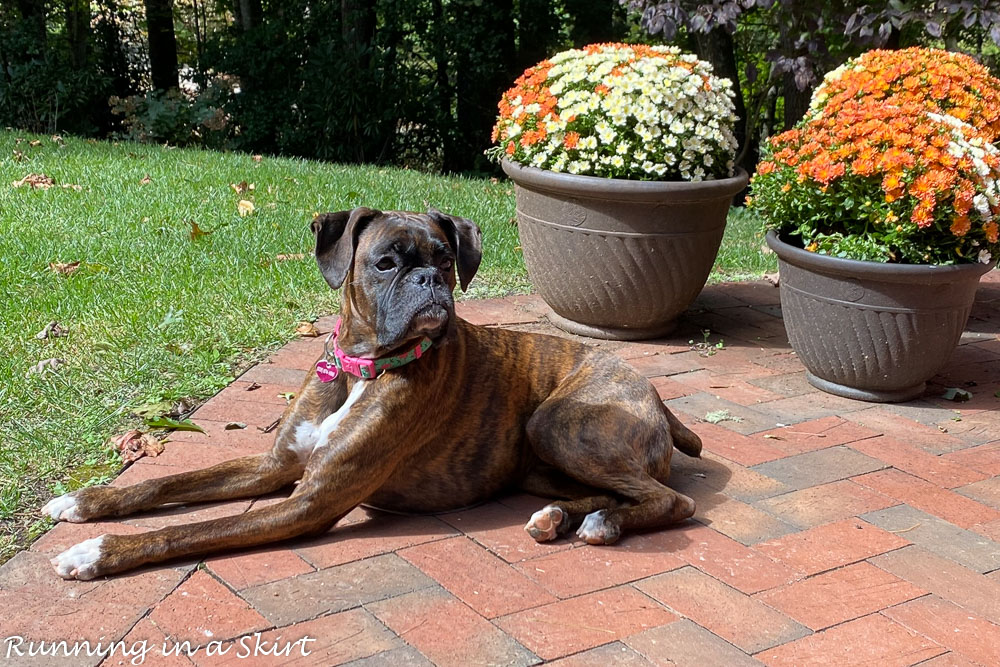 That's all for this week! We're praying hard for a healthier weekend and week ahead.
I hope you guys have a wonderful weekend too.