Start your November meal planning here!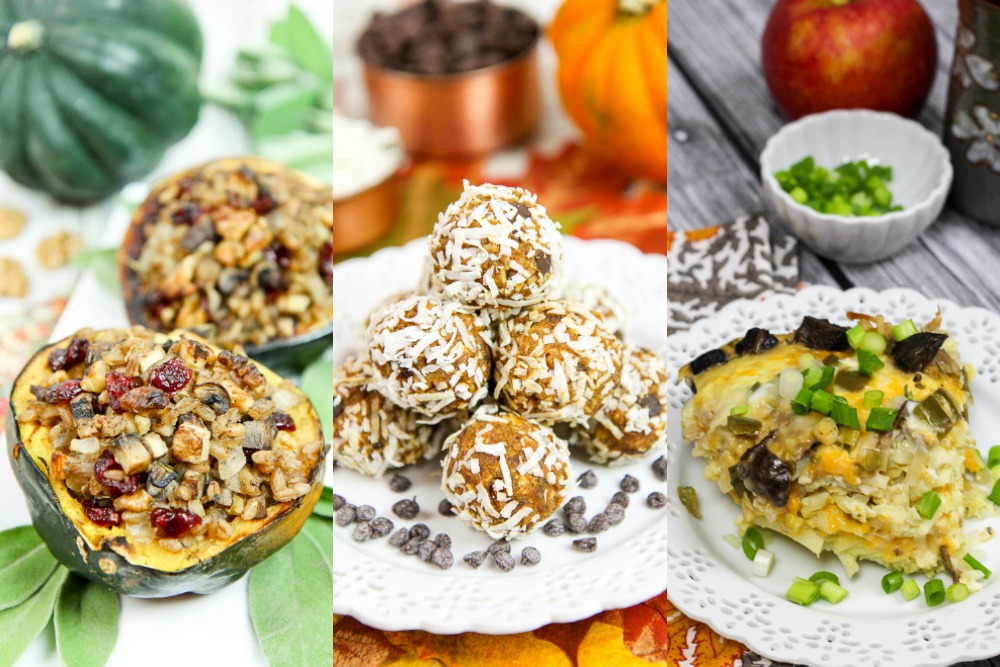 Hi everyone,
Another fresh new month has arrived and I'm so excited to share other Recipes to Make This Month post. My goal with this post is to expose you to new seasonal recipes in an easy to find format! I know how it feels to be in a cooking rut and hopefully, these posts can help you try a few new recipes without a lot of fuss. I only share five because I feel like that's an actual attainable number to try.
November is a hectic month. It marks the start of the holiday season and I'm often getting ready for Thanksgiving at my house. Now it's also the boy's birthday month, which only makes it busier. The recipes I'm sharing cover everything from a vegetarian Thanksgiving idea to a fast breakfast for a crowd. I'm also covering a few simple dinner ideas and a sweet treat that's perfect for the season. All of these recipes are tasty, mainly healthy AND this month they are all vegetarian.
On a side note, did you know my site has a page just for recipes? Click on the Food tab above (here's a shortcut) and there is an entire page with all the recipes I've made over SEVEN years of blogging. They are divided by category to help you find them.
Happy cooking!
5 Recipes to Try This November
This is such a yummy recipe using so many fall flavors. It's pretty and tasty enough for a vegetarian dish for Thanksgiving but also would make a nice meal any day. If you don't have farro you could easily sub quinoa, rice or wheat berries!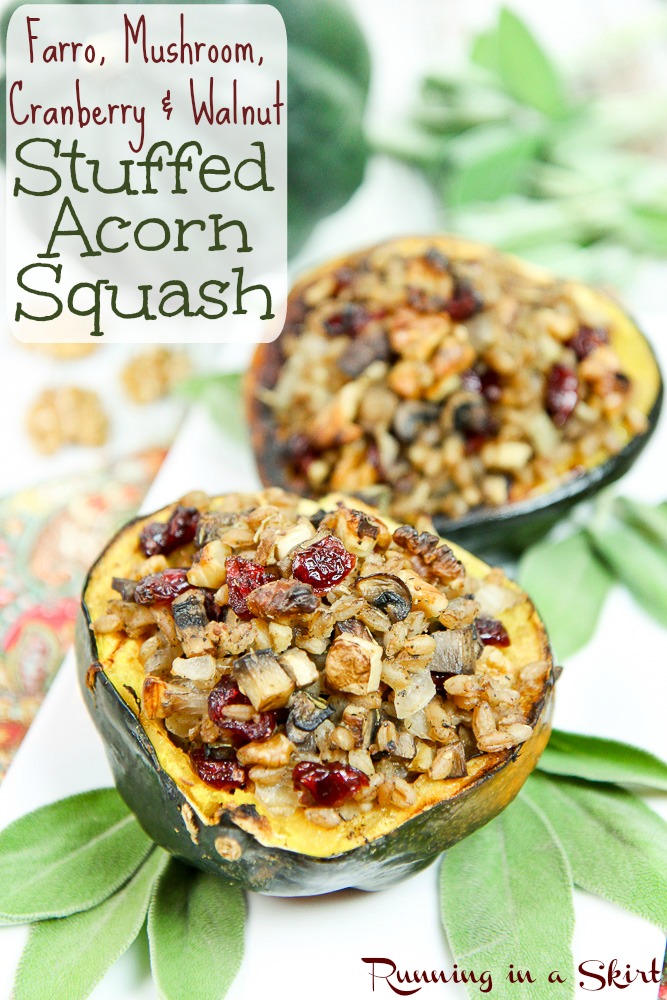 I make this recipe when I have a crowd staying in the house for Thanksgiving. It's made with simple ingredients like frozen hashbrown potatoes, eggs, veggies, and cheese. You can serve sausage or bacon on the side if anyone wants/needs meat. It always disappears!
I also made this recipe in an oven-baked version which is just as good!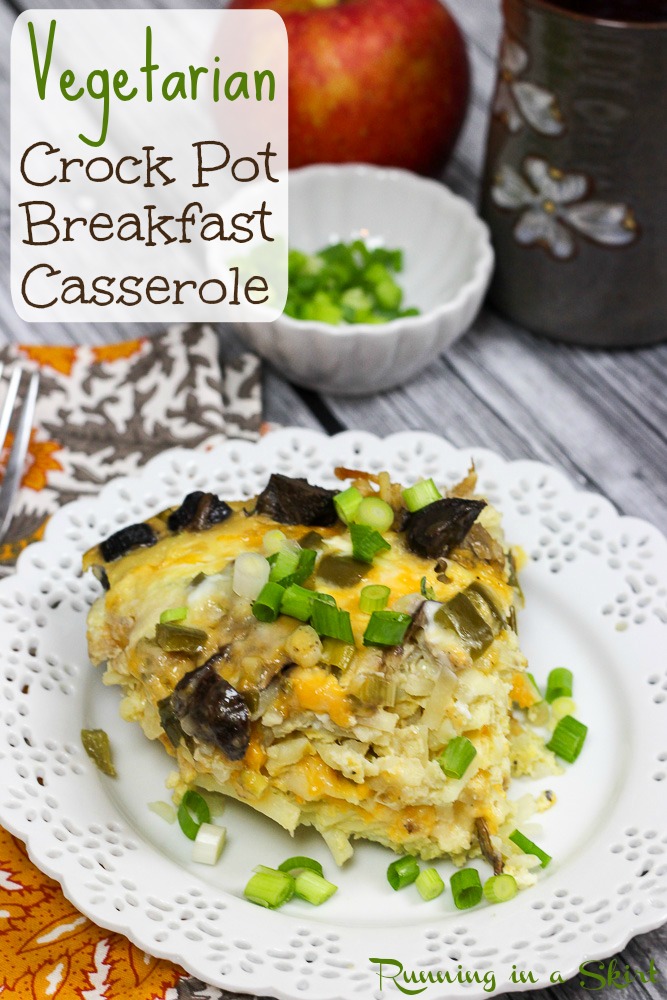 This is one of my go-to dinners! I make it regularly because it's super tasty, EASY to make and is something both the Hubs and I really like. If you are looking for a new dinner idea for busy days... this is it!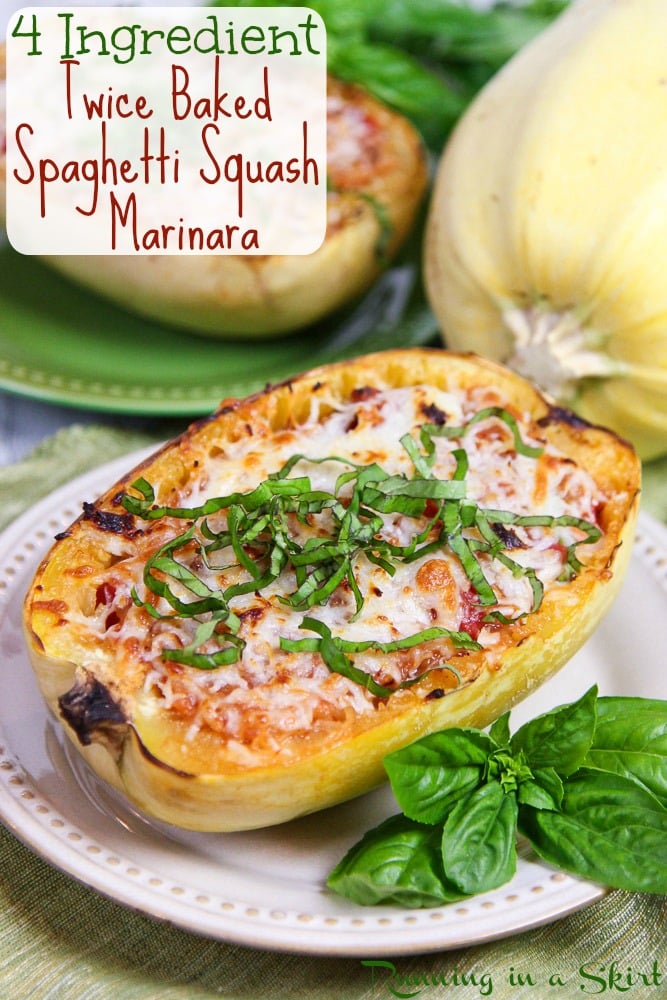 Mix up your side dishes with this super tasty Lemon Garlic Roasted Brussels Sprouts. This dish is made with only a handful of ingredients and is veggie perfection. You could make this for a weekday dinner or it's tasty enough for a holiday meal.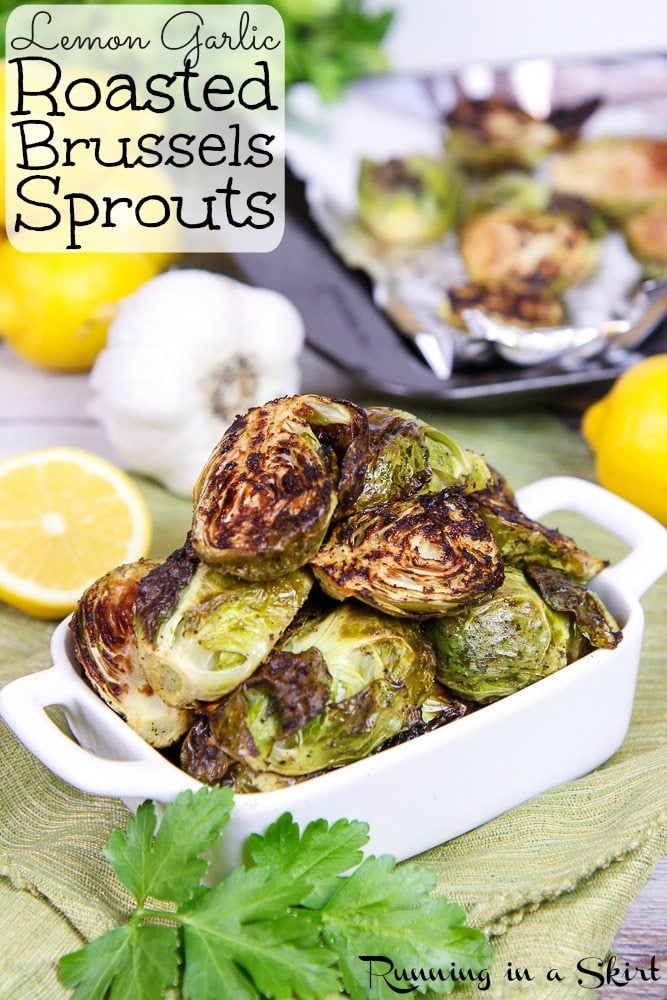 Want that pumpkin taste without all the fuss? These No Bake Pumpkin Pie Chocolate Chip Energy Bites are little bites of fall heaven. Make a batch and snack on them to get you through the holiday chaos.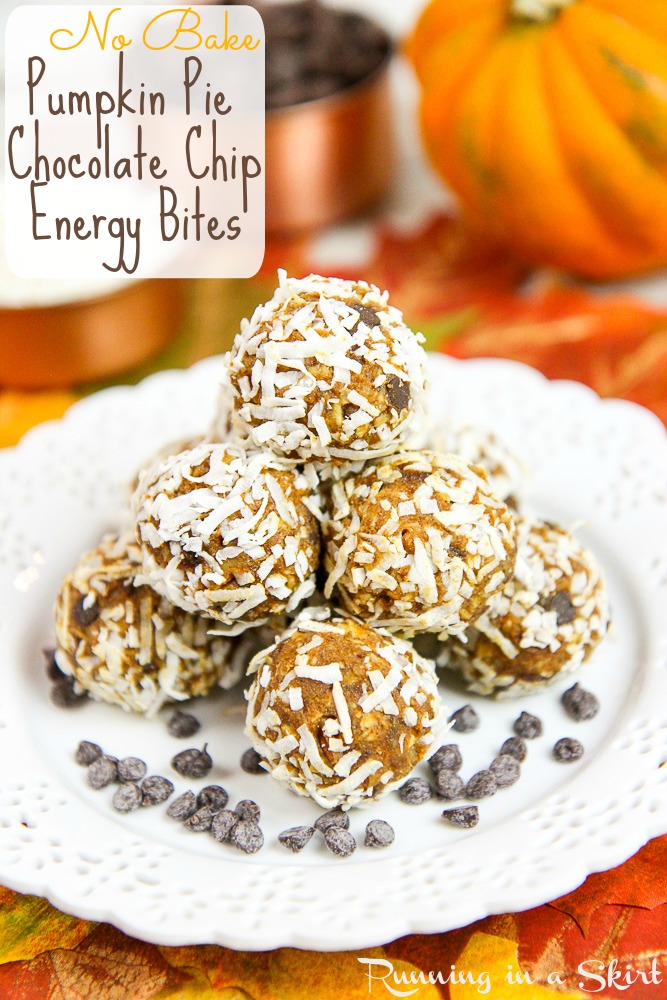 Your turn!
I'd love to hear what you think and which one you'd like to try!