Hello! Hello!
Since Halloween was late yesterday I decided to save my photos until next week's update so I wasn't up all hours editing them. I did post a little preview of our Halloween outfit on Instagram though if you want a little peek at the boy's outfits. 🙂 I'm writing this around 2 o'clock on Thursday and as of now, it looks like it might not stop raining in time for them to go out Trick or Treating, which is kind of breaking my heart! Hopefully, our street can find another time to do because this is the first time in years I've actually been looking forward to Halloween.
Even before Halloween this week was a bit of a whirlwind and I have all sorts of fun stuff to share with you.
Our weekend started off with a trip to Aiken, South Carolina to see the Hub's sister Megan and her family. The boy's cousin Keegan was having his first birthday party!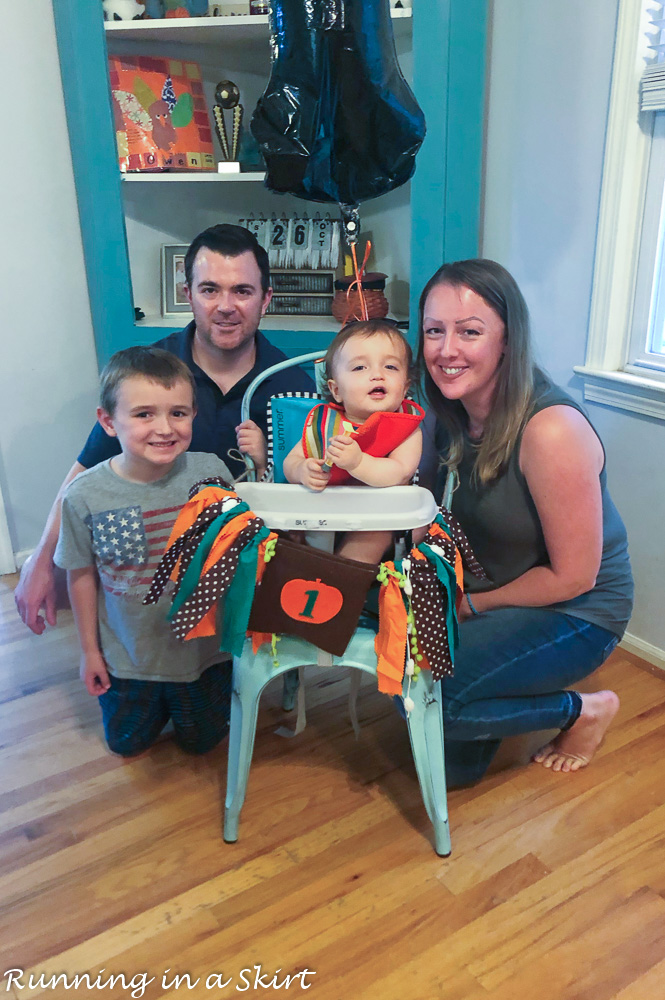 Keegan is exactly two weeks older than the boys and I can't believe we are going to be doing this in two short weeks!
Megan lives on Lake Murray and it's always such a pretty place to visit. It was actually in the upper 70's and gorgeous all day.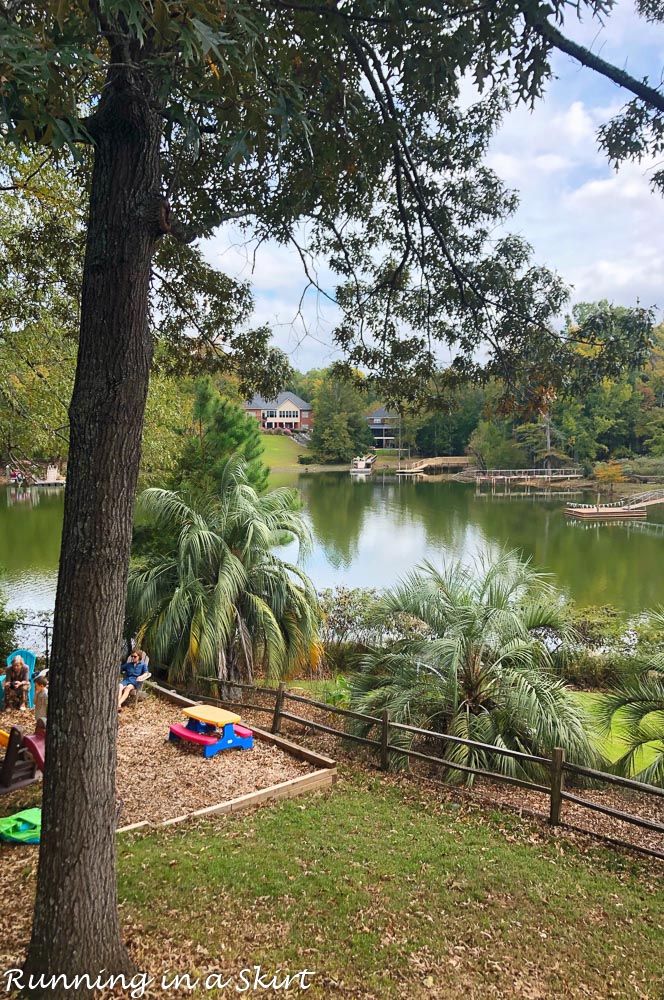 The Hub's parents were down for the party and it was so cute to see all the boys together. It's hard enough to get a photo of two babies, but add in a third and it's near impossible.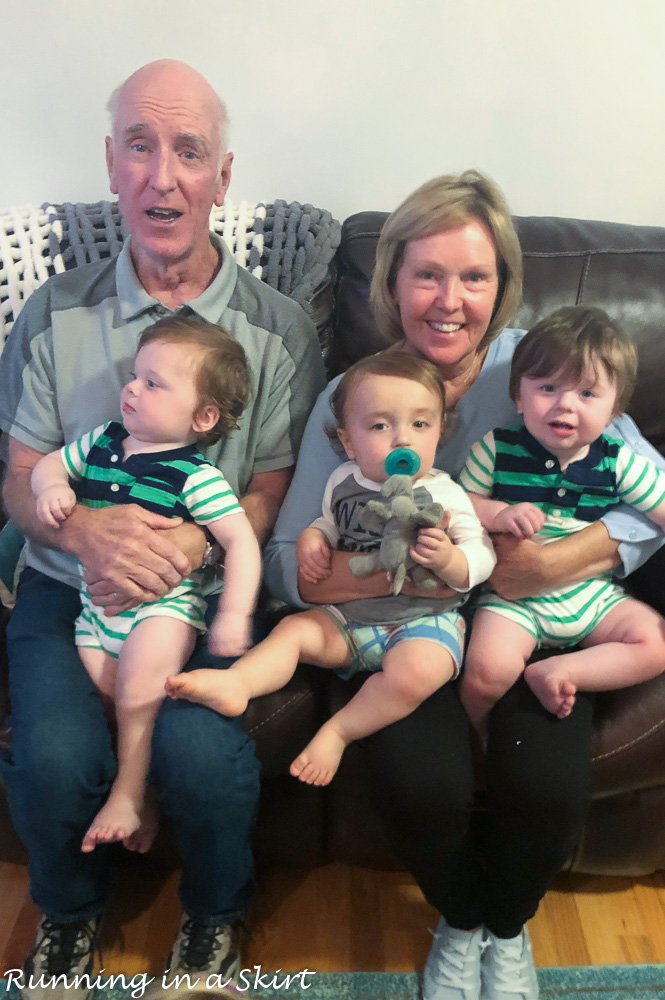 On Sunday we took another quick trip to a local pumpkin patch to get some pumpkins!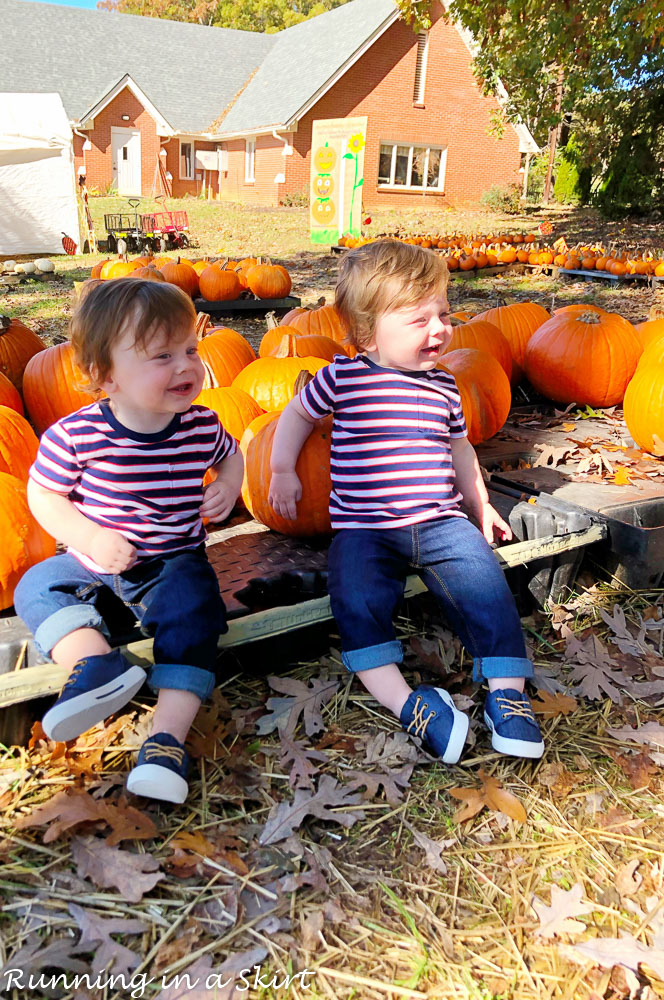 The boys, especially Hunter, were fascinated again by the pumpkins. We got them their own little ones to hold.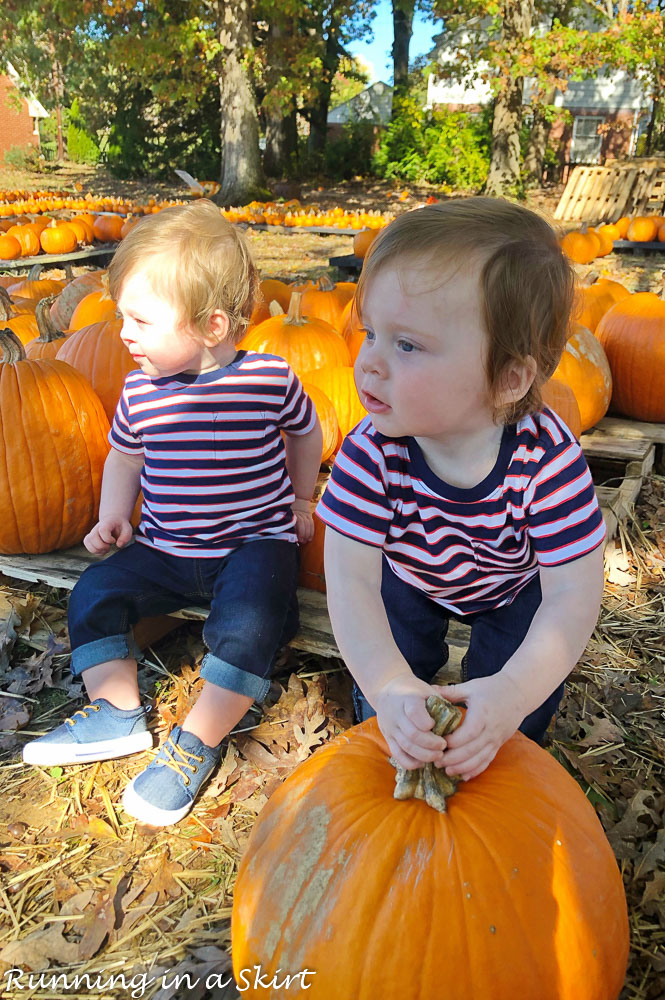 We took their pictures next to this height board and I am shocked out big they look!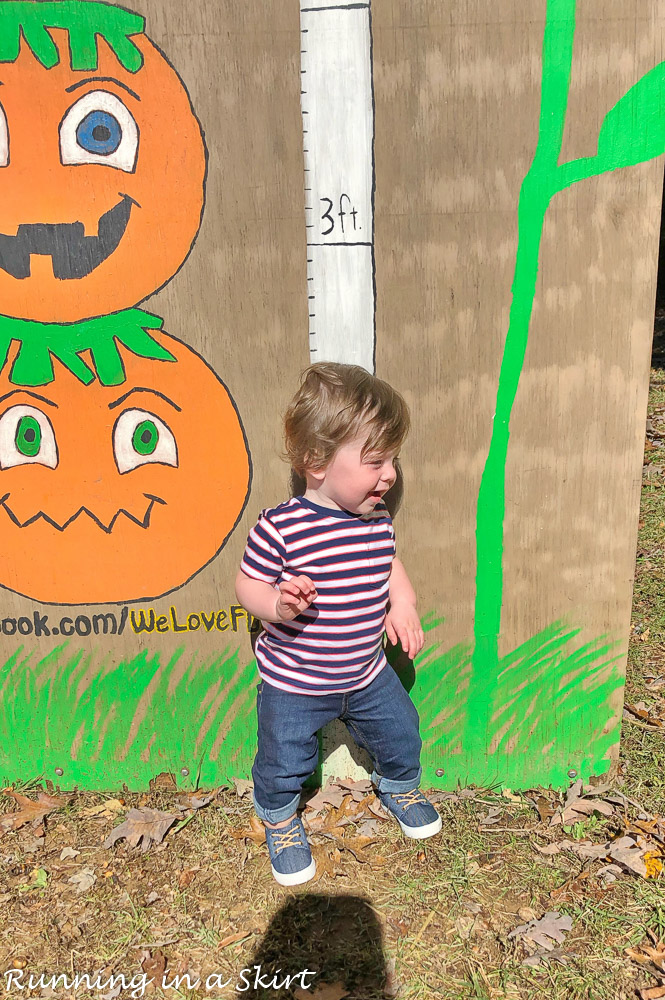 Between the shirts, jeans, shoes and standing my babies are looking more and more like toddlers which makes me happy and sad at the same time. There are so many emotions in this crazy world of raising humans.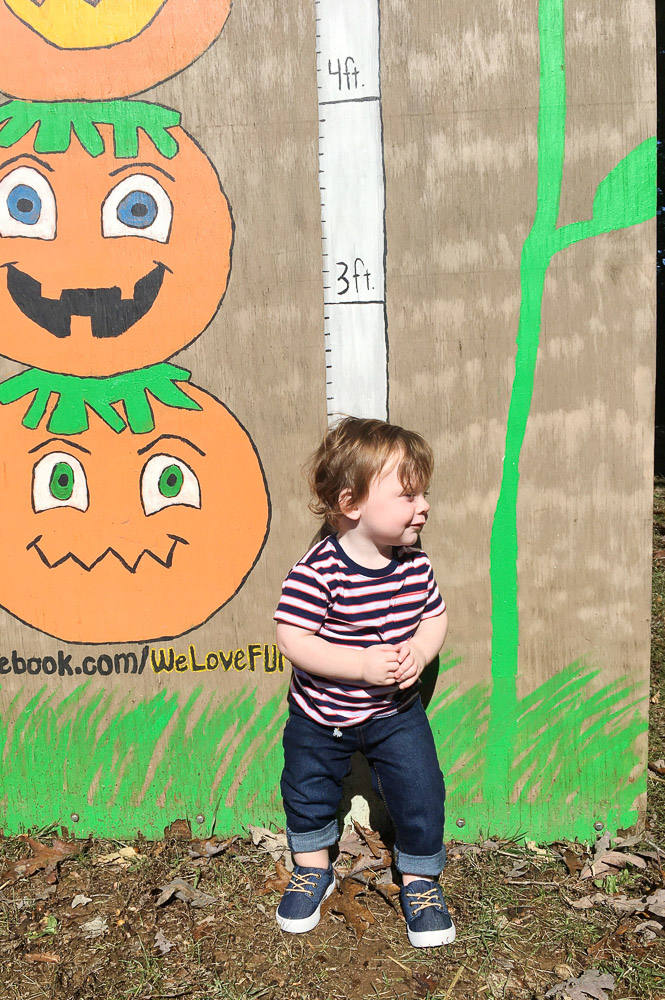 Later Sunday the Hubs parents drove up from Aiken to Asheville to visit us too. On Monday while the Hubs was at work I took them on a little outing to Lake Julian Park.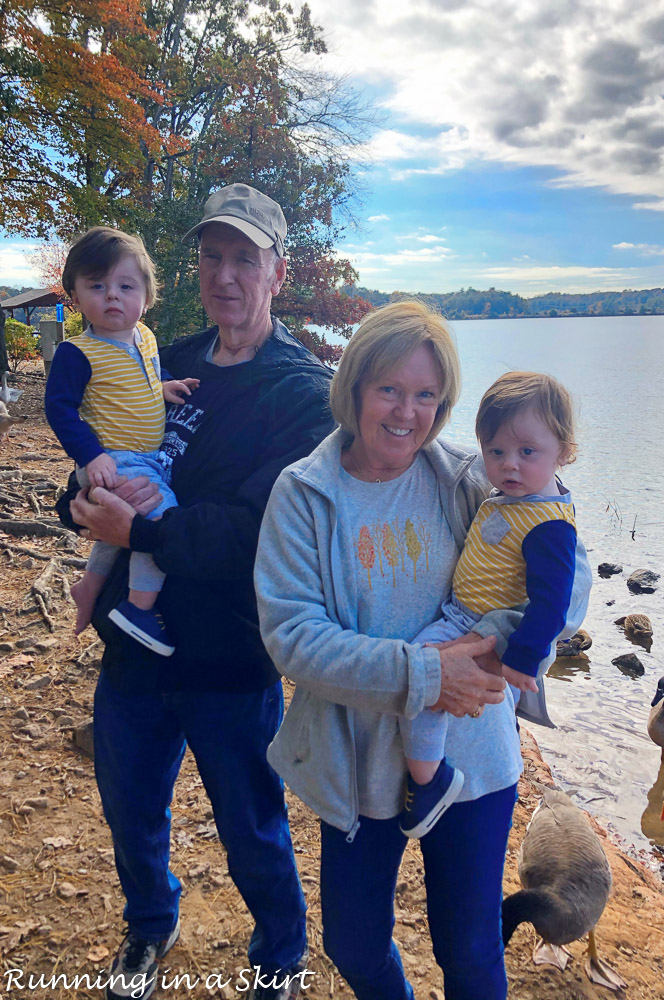 It's a small park, but I think the water is relaxing... even if it is just a power plant lake.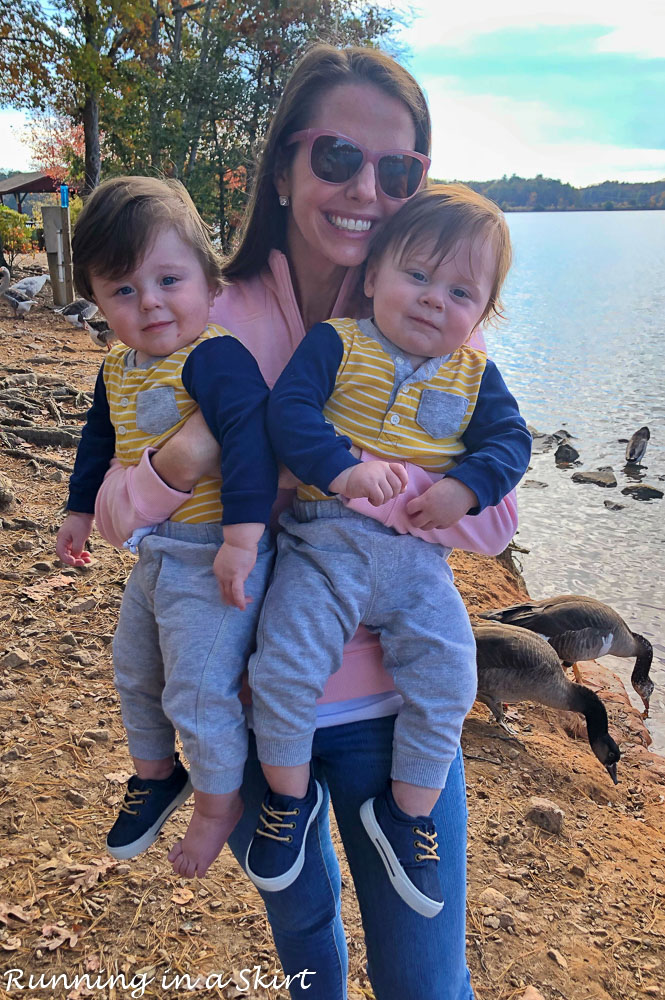 We fed the ducks and went on the swings.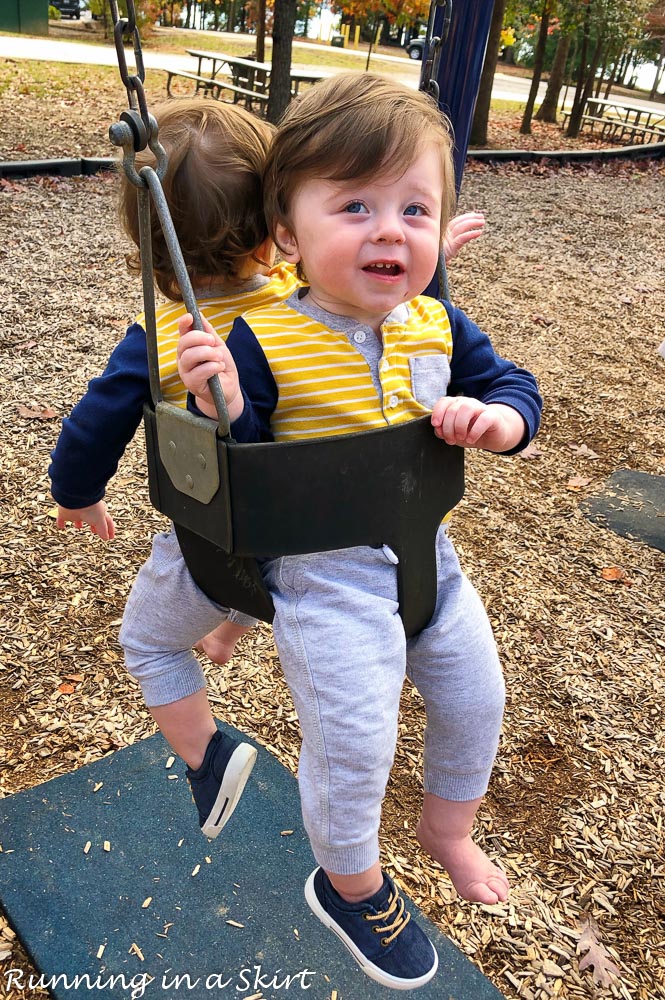 As you can see, everyone's shoes fell off. Neither of the boys are fans of shoes!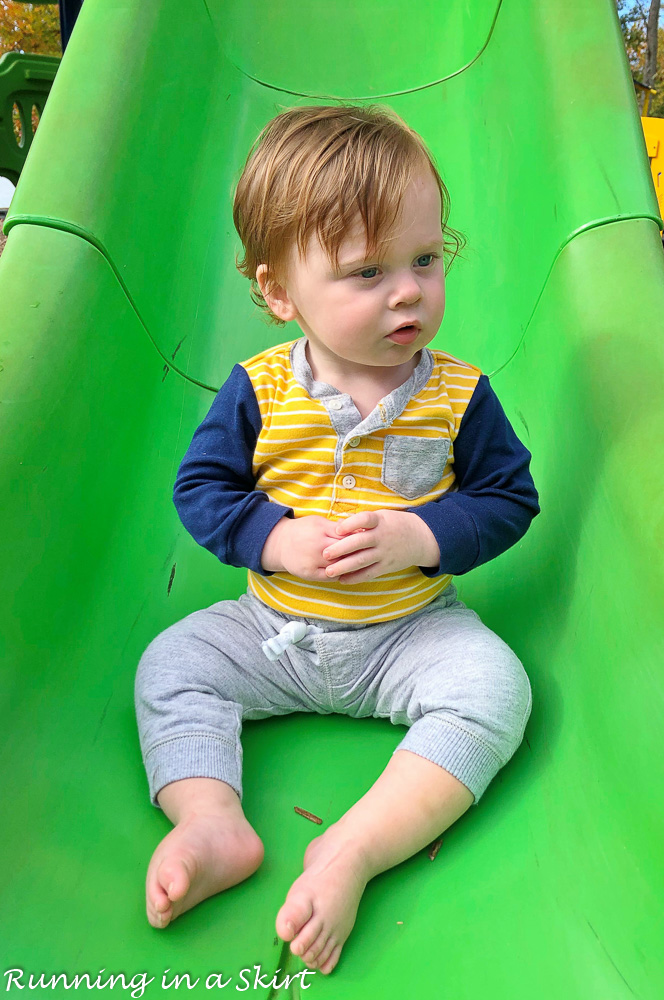 We had a great time and then went to White Duck Taco for lunch.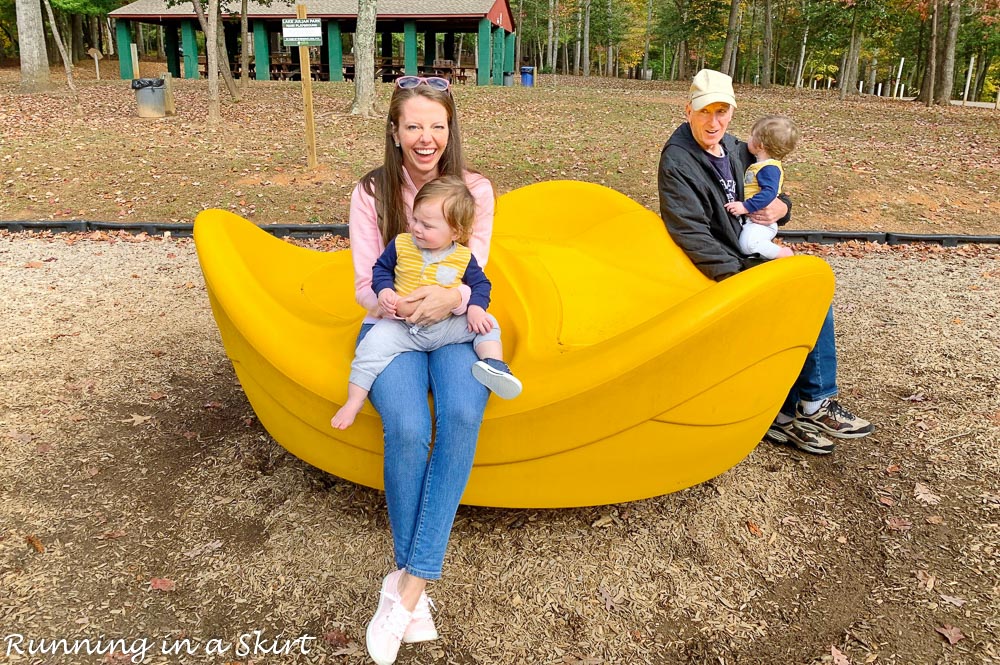 The rest of the week was pretty rainy and we spent lots of time indoors. That included plenty of diaper box rides and other shenanigans!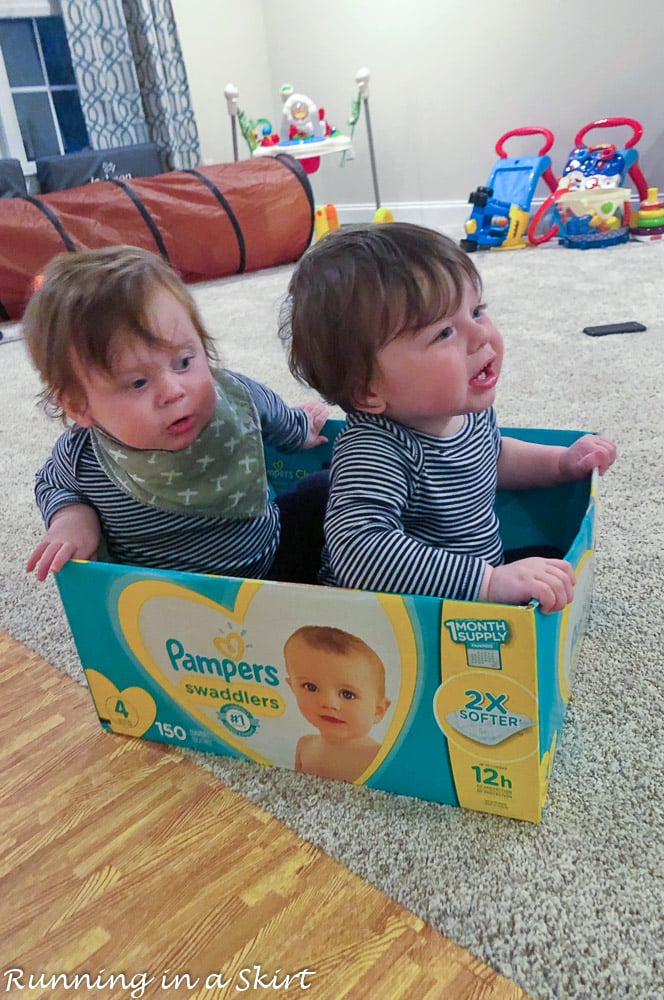 I'm still holding out hope the rain will let up tonight! I guess we'll see what happens. I'll share what we do... regardless my Instagram Stories.
Hope y'all have a wonderful weekend.