Hi y'all!
Happy Friday! It's been another not very eventful week in my world. Before we dive into the fun, here's what you might have missed on Running in a Skirt this week.
The Fresh Asparagus & Feta Salad and Crock Pot Red Potatoes would be fabulous for your Palm Sunday or Easter dinner if you are planning that.
I also wanted to let you know about a fun challenge on Instagram I'm hosting with a few other bloggers in April. It's called the Move More Challenge and the goal is to inspire participants to simply move more this month. Whether that means working out more, parking your car farther from the store, or adding an afternoon walk to your routine, the idea is to simply do something extra each day to be a bit healthier.
If you join us for the month you can sign up to win a $100 Dick's Sporting Goods gift card to buy something new to keep inspiring your fitness journey. I'm posting the official announcement of the challenge with all the details on Instagram Monday, so make sure to follow me there. We are doing it to simply bring people who want to be healthier together, so I hope you will join us.
With that business out of the way, let's dive into this week's shenanigans.
We've been working on a few projects to get the house ready for spring and summer. The mulch for our yard was delivered this week and the boys were in awe. They climbed it and thought it said they were going "high in the sky."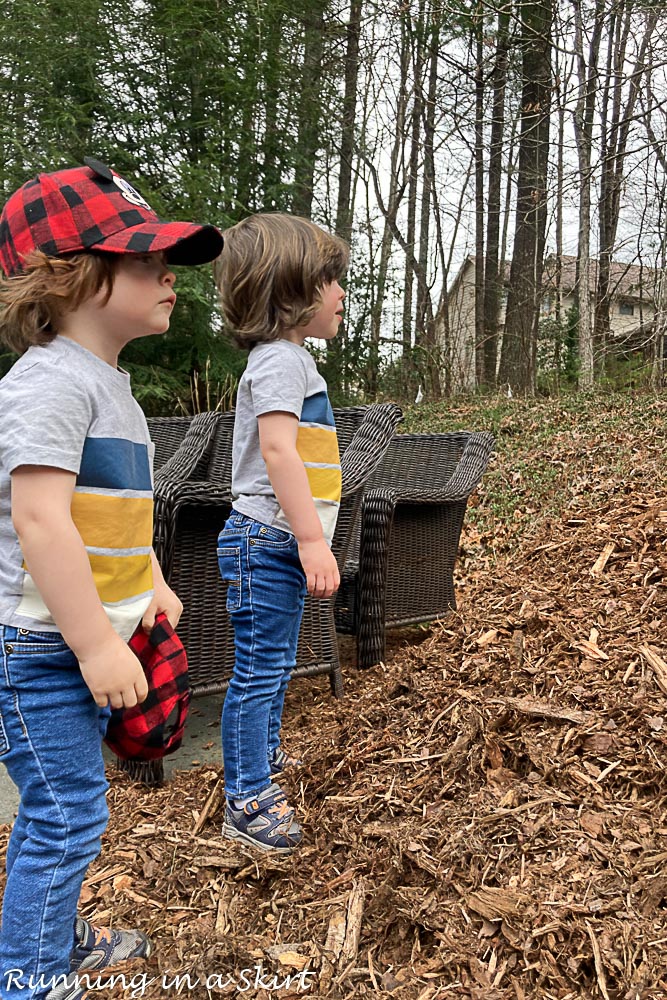 We have a lot of flower beds, so it's a ton of mulch.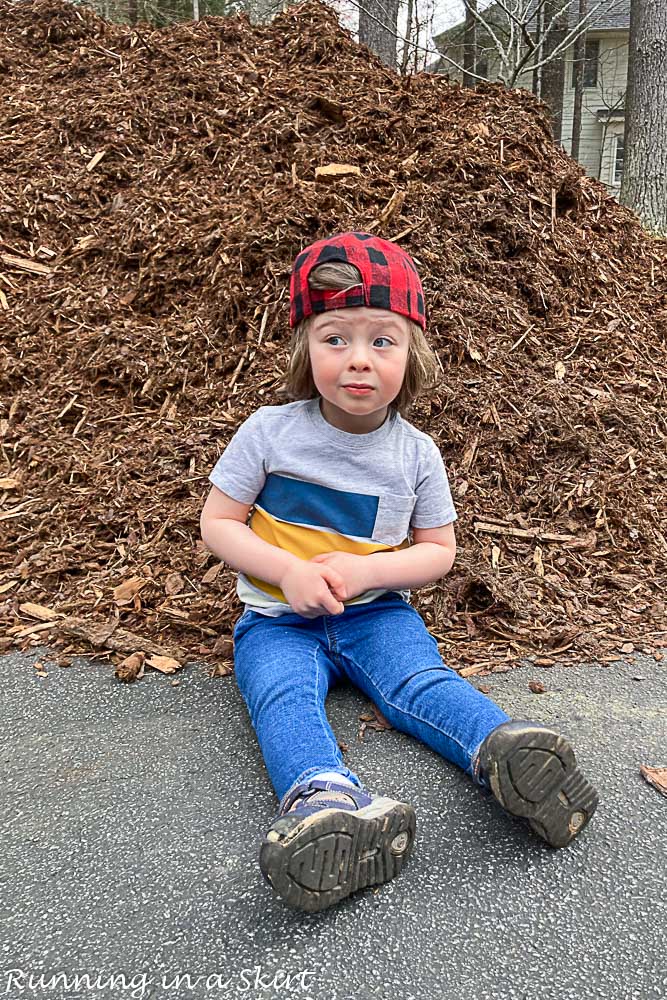 It certainly made for a fun afternoon. Unfortunately, it rained for most of the rest of the week so the mulch is still sitting in our driveway.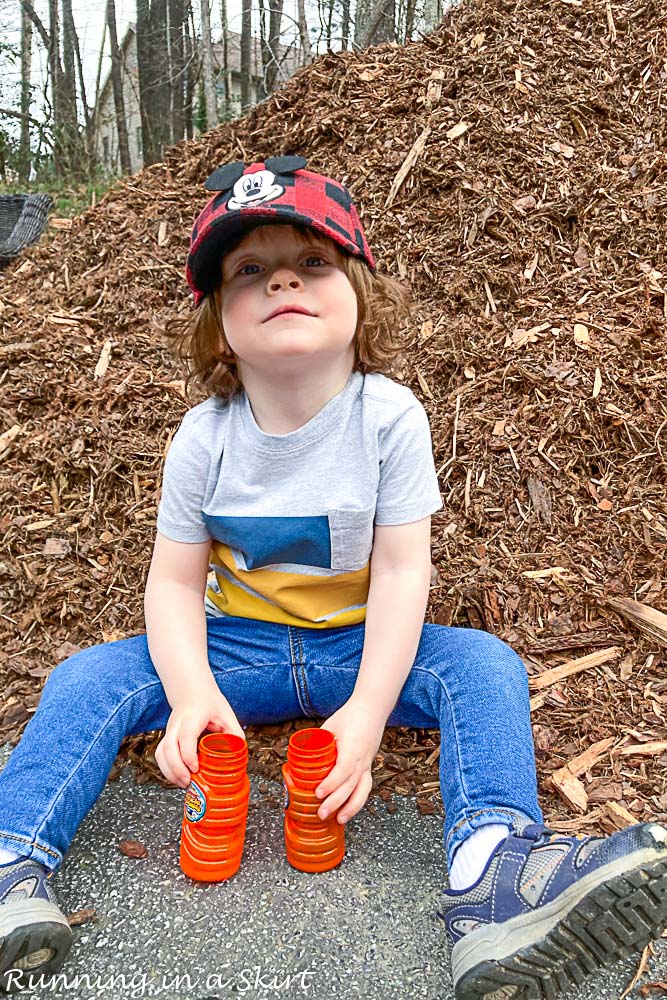 We also got our house and deck power washed and the boys watched the workers from our window seat all morning. They were completely fascinated.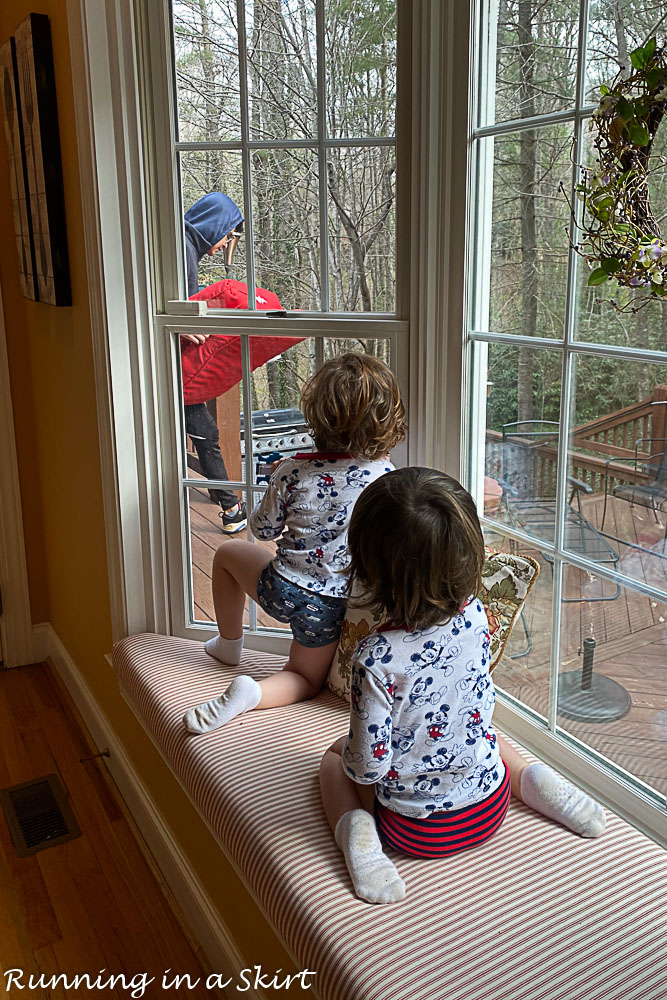 Other highlights of the week were the boys giving each other rides in their trucks.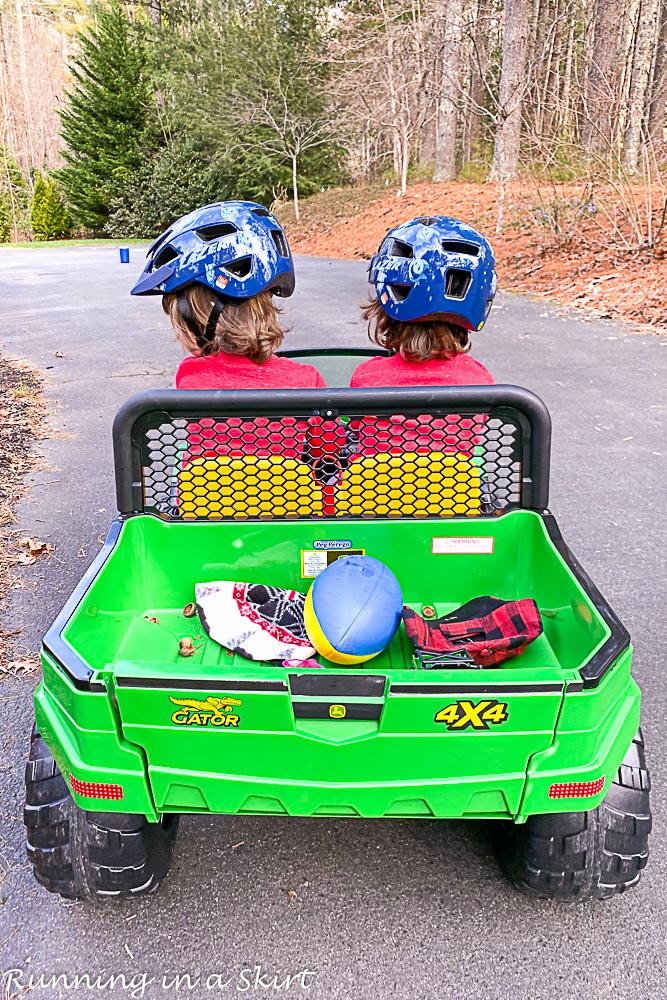 It was so sweet to see them together and these faces cracked me up. They look like they are sharing a big secret.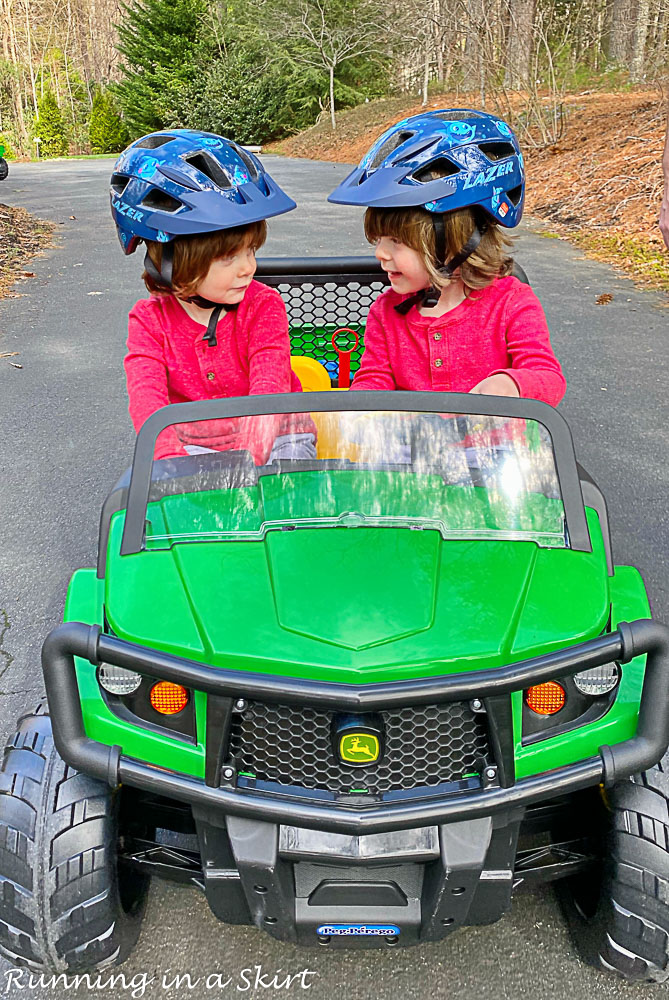 And finally, Hunter's pure obsession with bubbles continued this week. Our wonderful neighbor MADE us some DIY bubbles and brought them over in this fabulous container with the recipe printed out to make more.
That only fueled Hunter's fun with them again all week.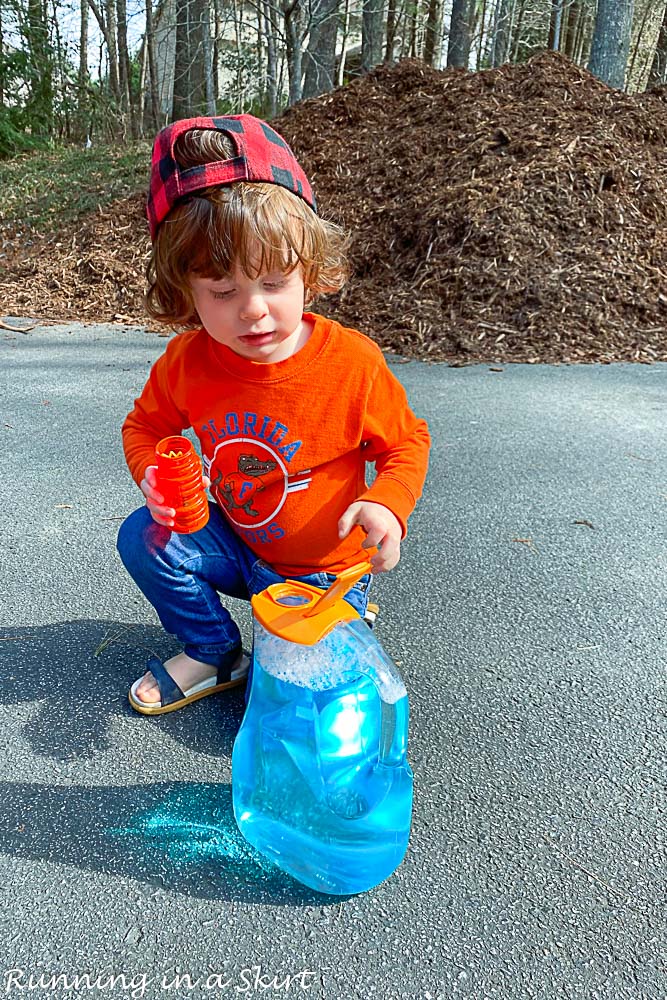 He carried his little bubble container around every day we were able to get outside.
I got them some bubble leaf blowers for Easter and I'm pretty excited about it.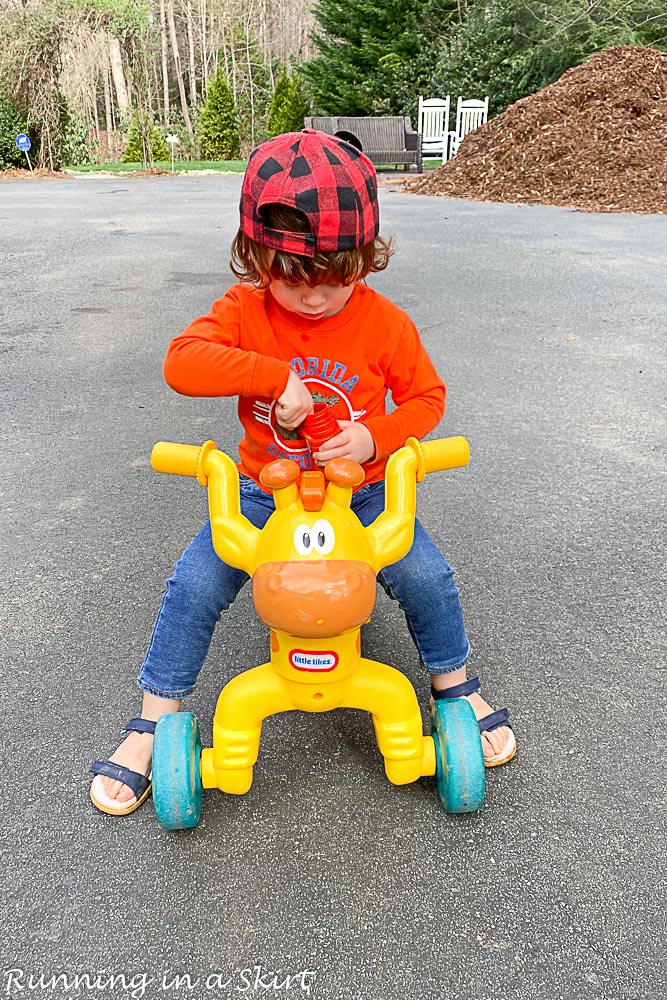 That's about it for this week. The Hubs is once again working for the entire weekend because of tax season, so we probably will not do much. I'll be over here counting down the weeks until we get him back!
Have a beautiful weekend everyone. See you back here Monday for a brand new recipe for Healthy Everything Bagel Deviled Eggs.