Hey y'all! It's been a fun and hectic week. I ended up getting all the stuff for my garden and making a quick trip to Pittsburgh for the weekend.
Meanwhile, Hunter let his love for all things Makena really settle in! He has been obsessed with our sweet pup all week.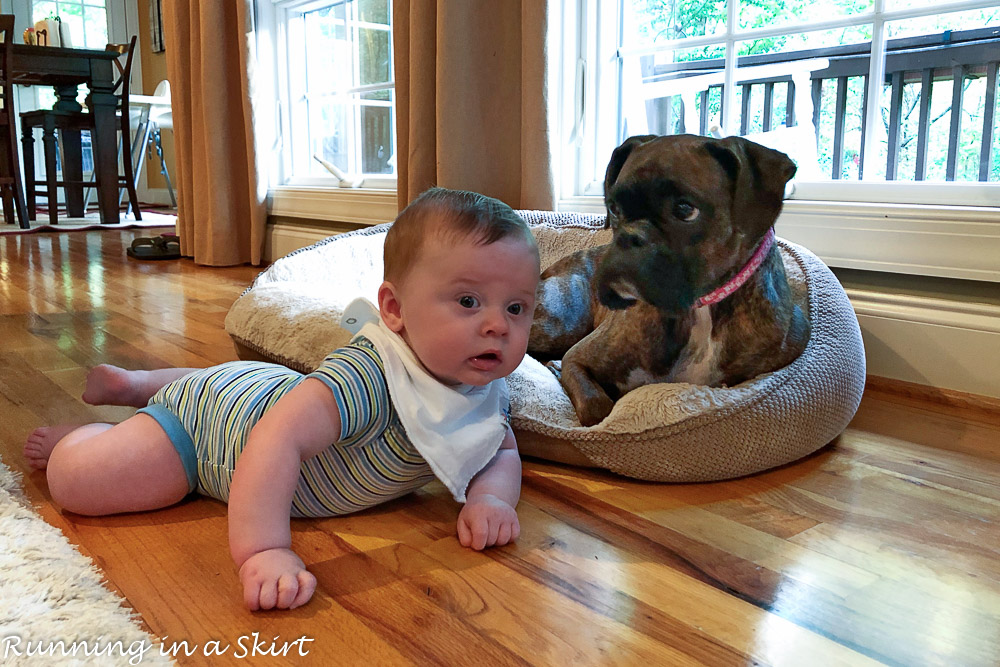 Before we dive into the fun, did you miss the other two posts I published this week?
Herb Festival
Last Friday started off with a quick trip to the Herb Festival. It's one of my favorite Asheville events each year. If you aren't familiar with it, it's basically a big plant sale which focuses on edible plants and herbs. I love looking around and I usually get all the stuff for my vegetable and herb garden for the year from them. I wasn't sure if we'd be able to go with the twins... but we pulled it off!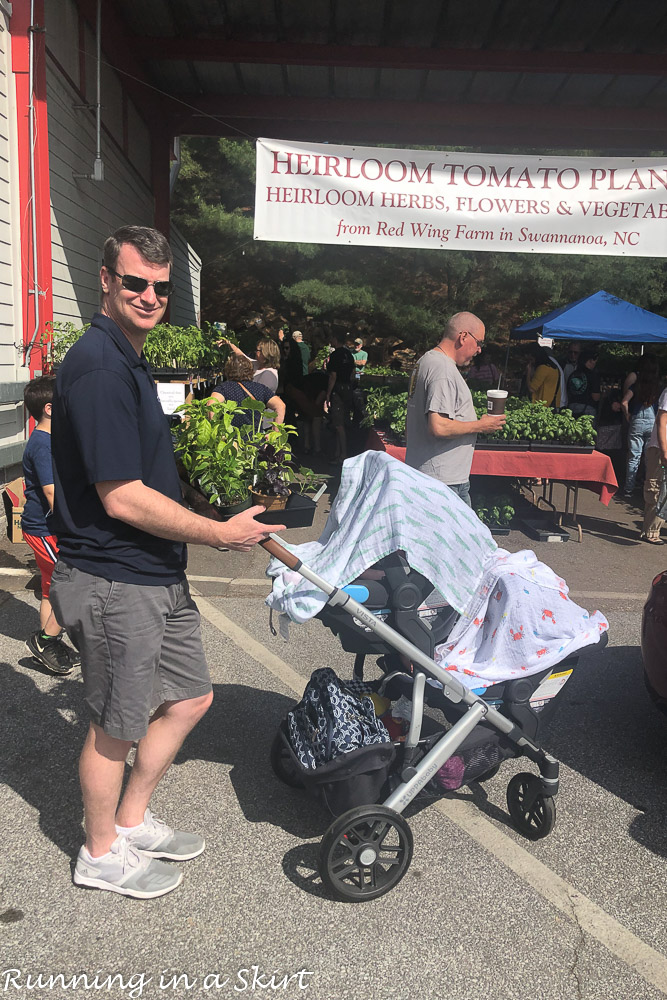 We thought going early would allow us to beat the crowd, but I guess a of people had the same idea and it was already busy. We were still able to navigate around the crowds and get what we needed.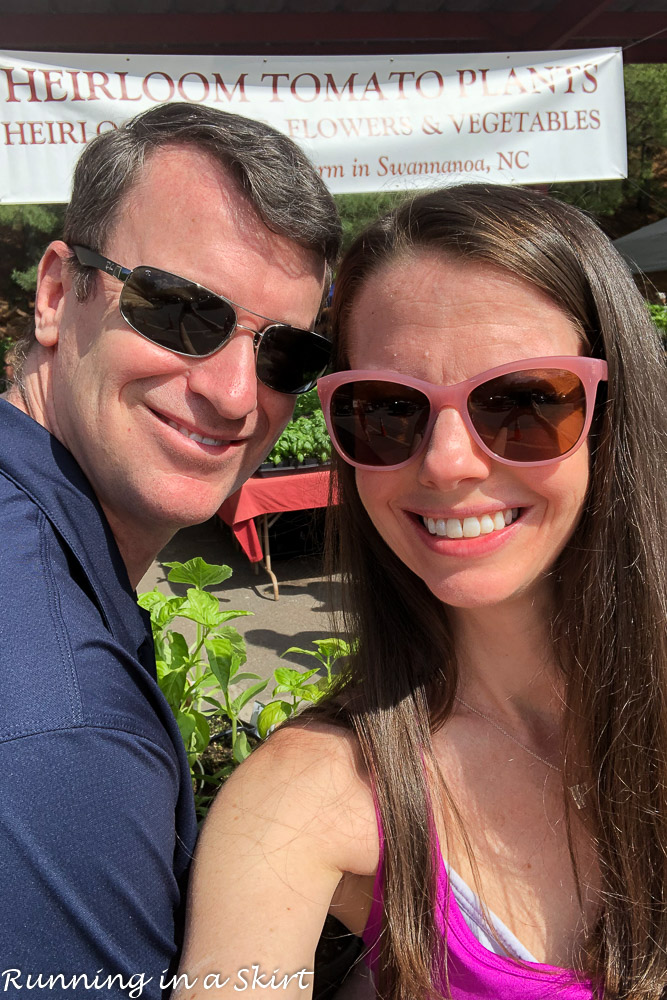 I stocked up on lots of basil and few vegetable plants for the season. I tried doing a lot less this year since I will not have as much time for gardening this year with the boys.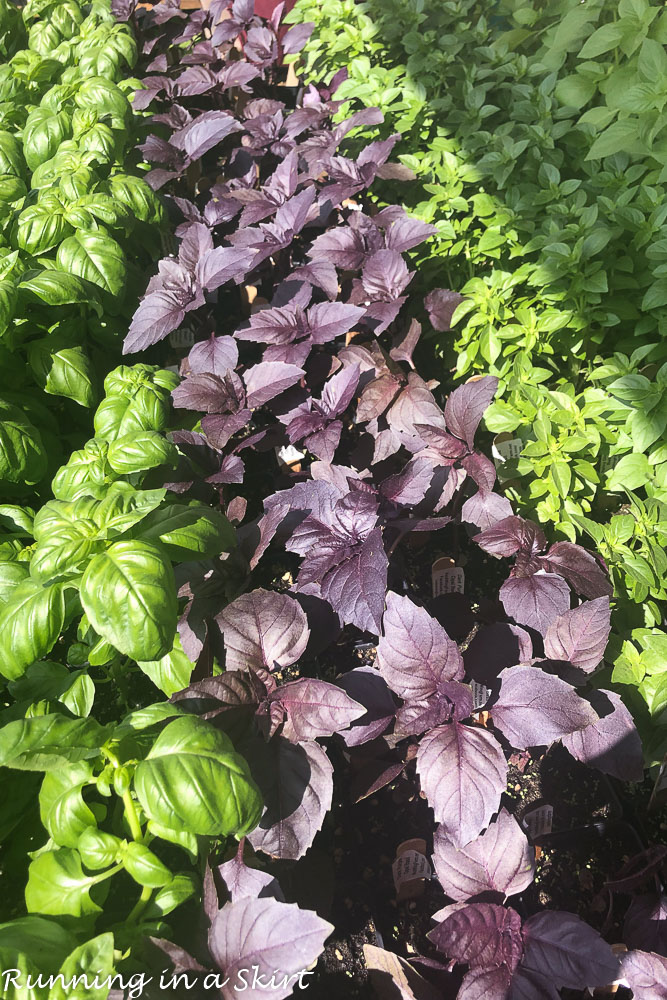 It was SO hard to pass on some of my favorites, but this is what I settled on! I usually come away with at least three of these... so I did pretty well.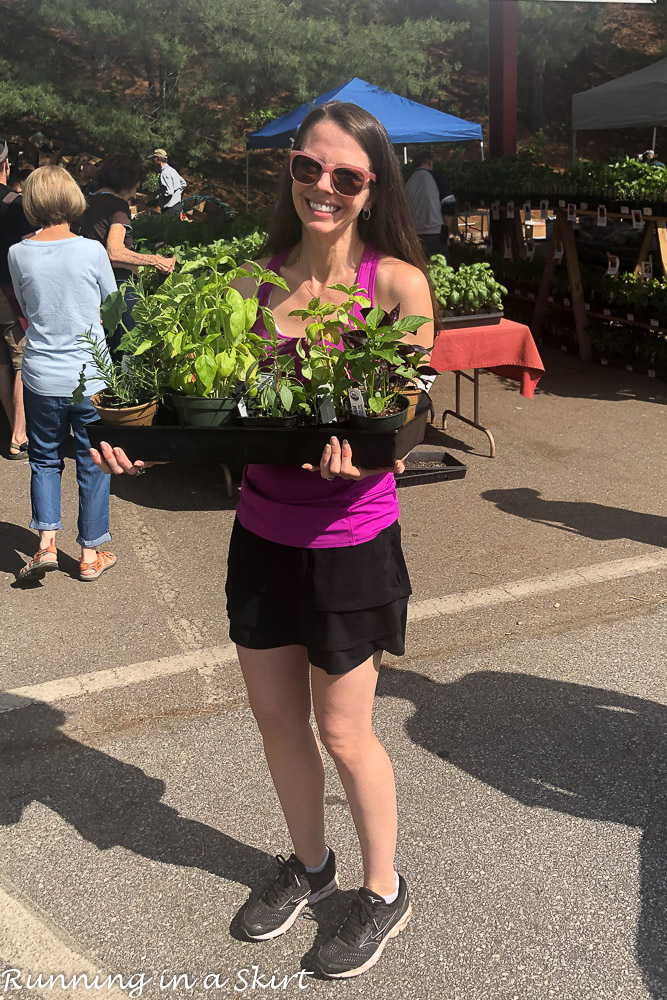 Pittsburgh
The Hub's sister Danielle threw a huge Cinco de Mayo party Saturday and we made the last minute decision to fly up to Pittsburgh for the rest of the weekend and go to it. My MIL watched the babies for us while went to the party.
Her house was so festive! Check out these adorable cookies.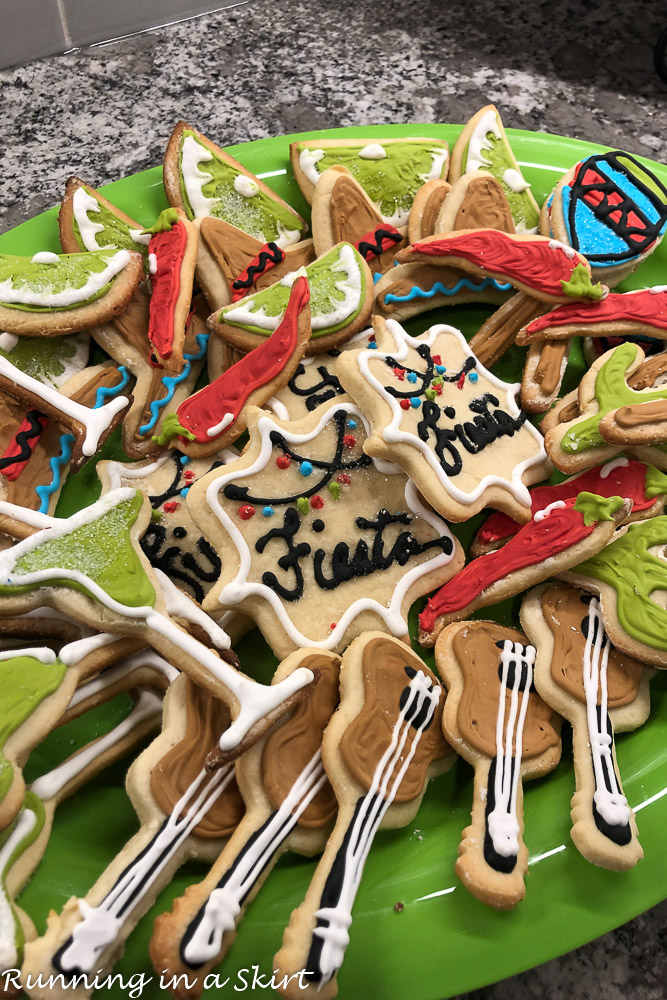 She also had all kinds of cute decor.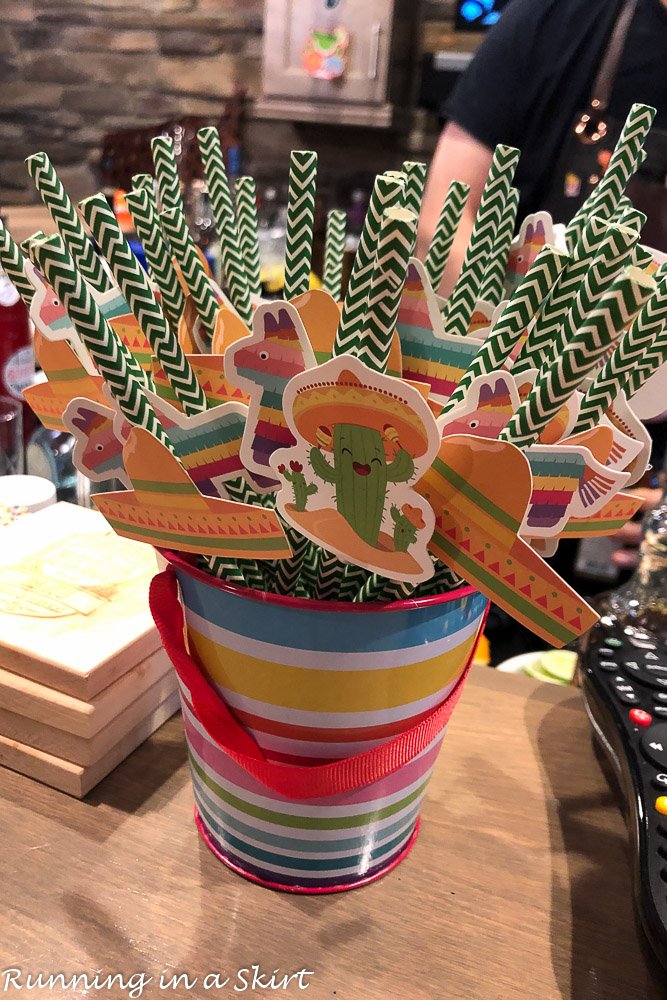 The highlight of the party was she hired a bartender who specialized in handcrafted cocktails.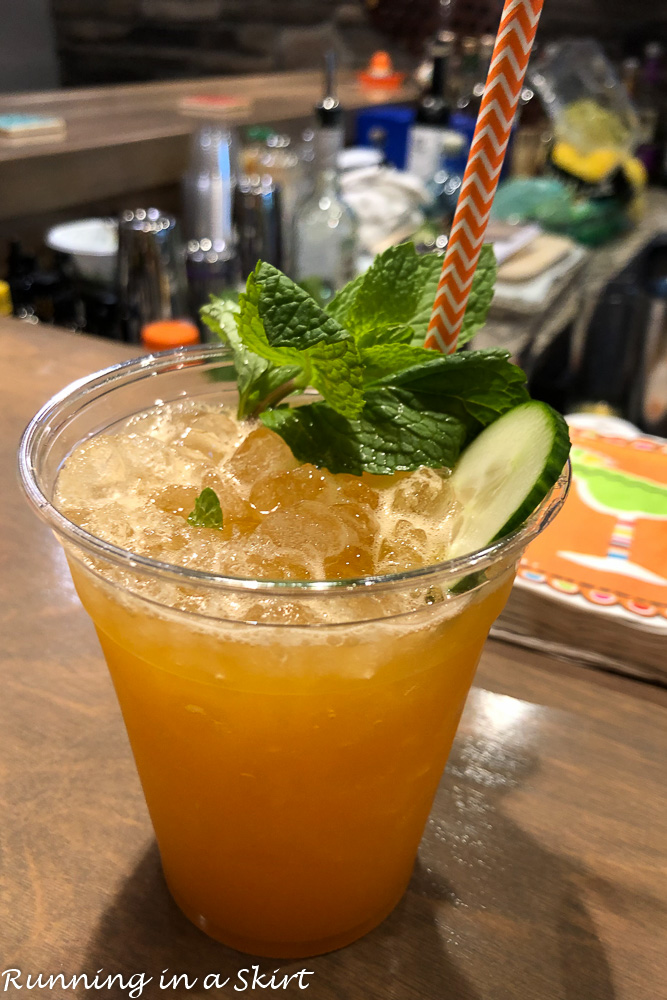 It was such a nice touch and made the entire party very special! We had such a nice time.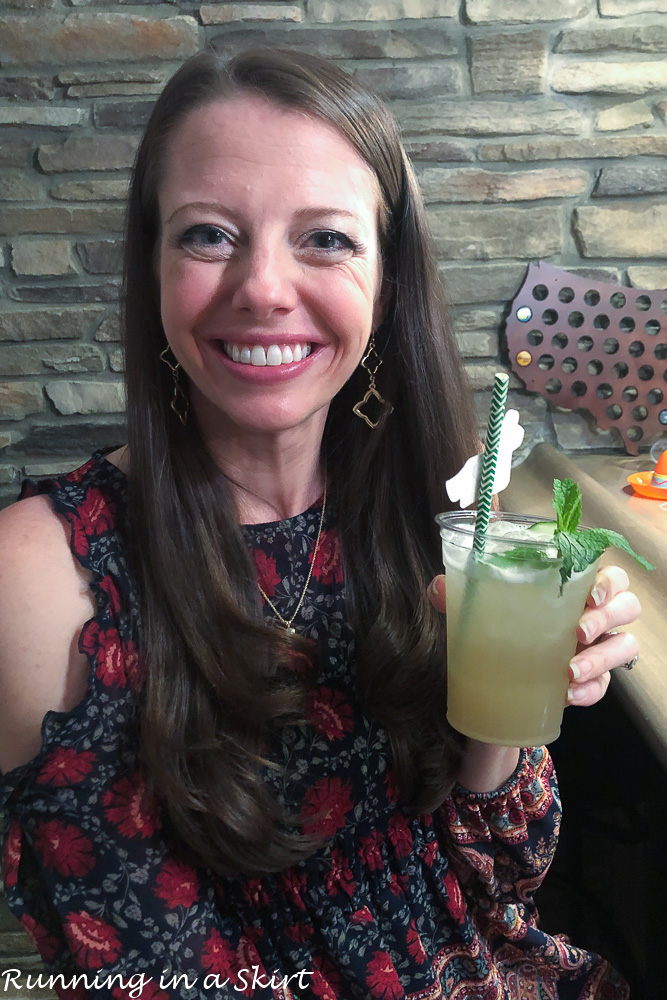 We spent Sunday hanging out with family and cousins.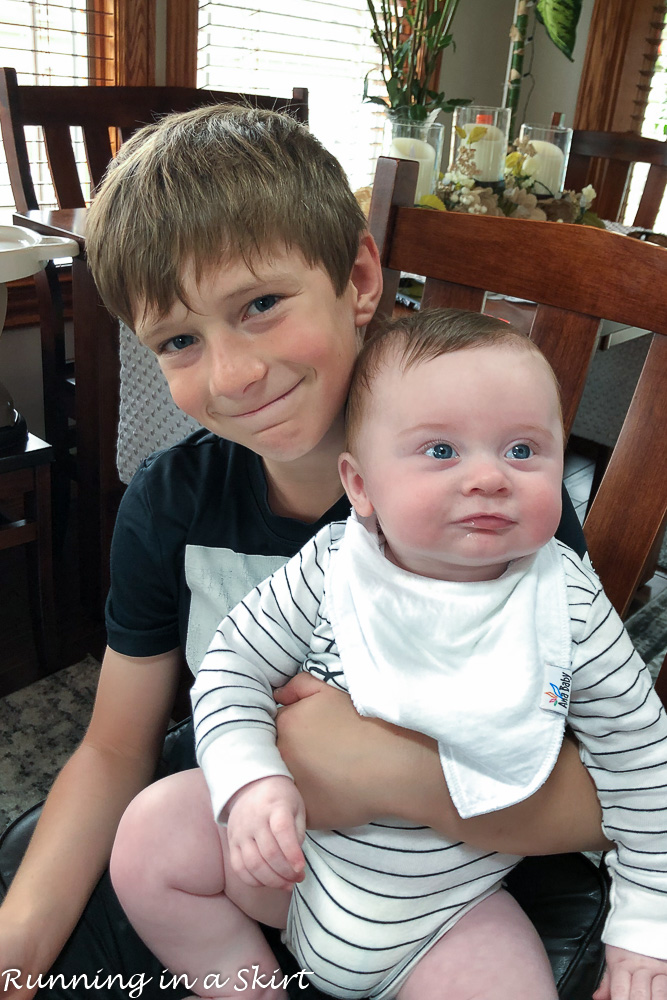 The babies seemed to love everyone!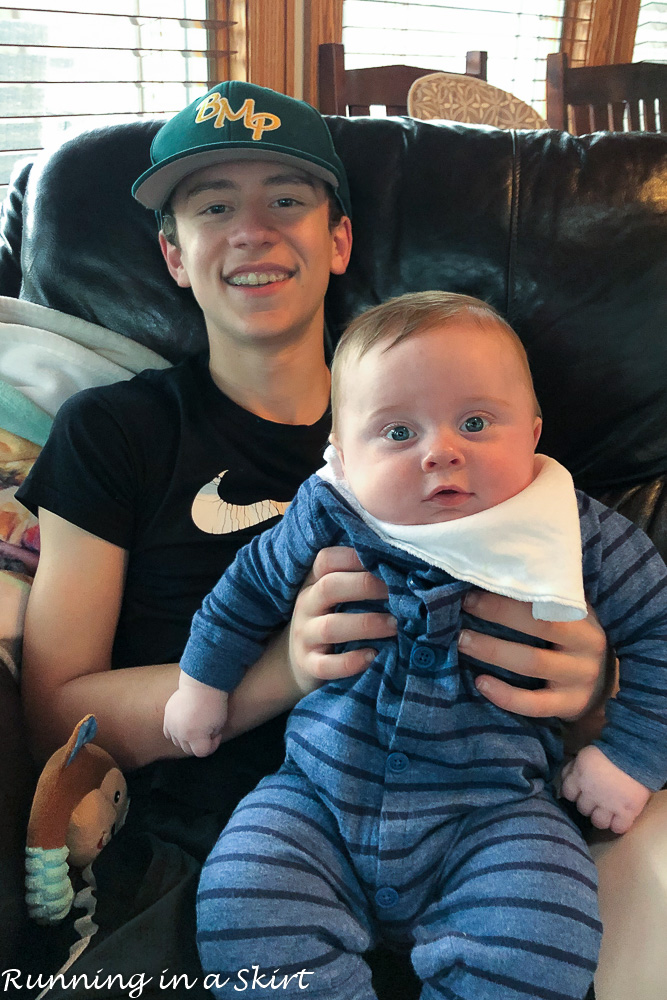 Jackson looked perfectly content with his Uncle Dan and spent quite some time hanging out like this.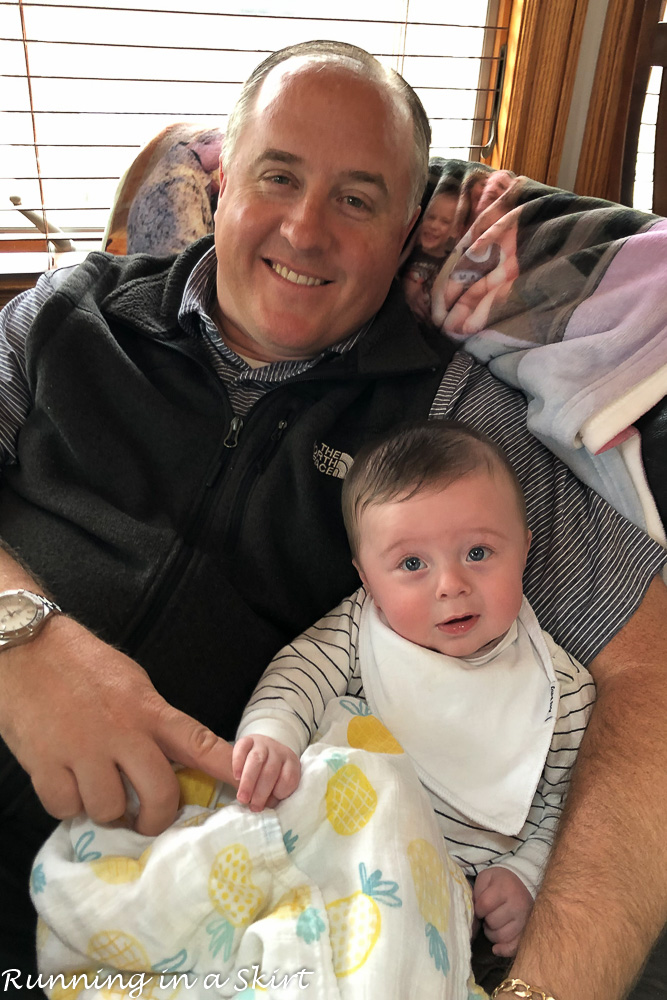 For food, we got the Hubs favorite, Primani Brothers. I keep trying it but it's just not something I am a fan of. This is the Double Egg and Cheese. Anyone else from Pittsburgh like these things?
We also got Rita's... which is another one of the Hub's Pittsburgh favorites.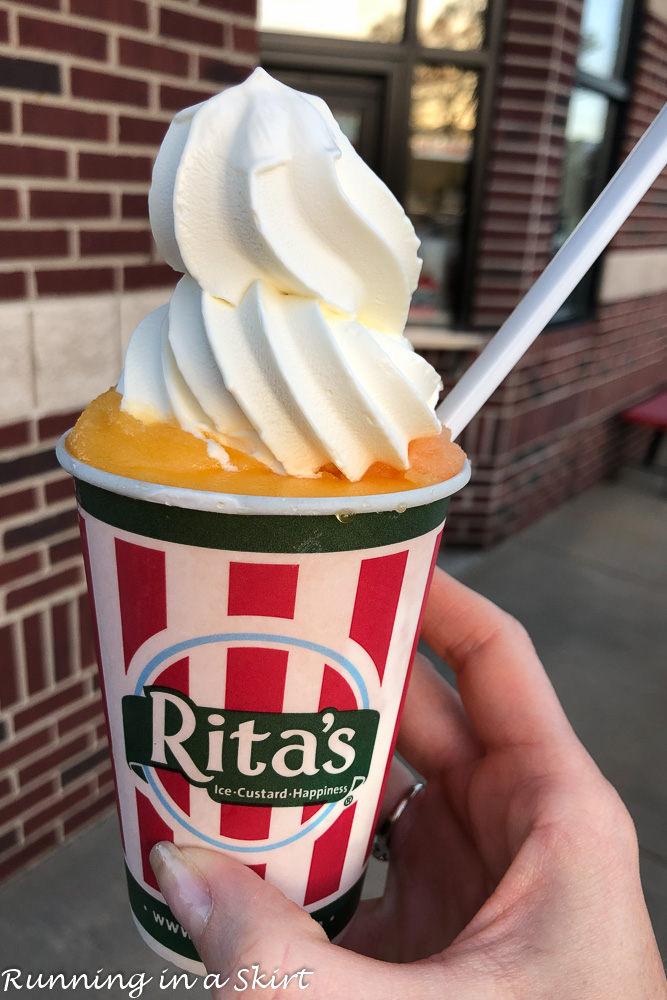 We flew back early Monday and had a pretty uneventful flight! This was the boys sixth and seventh flights.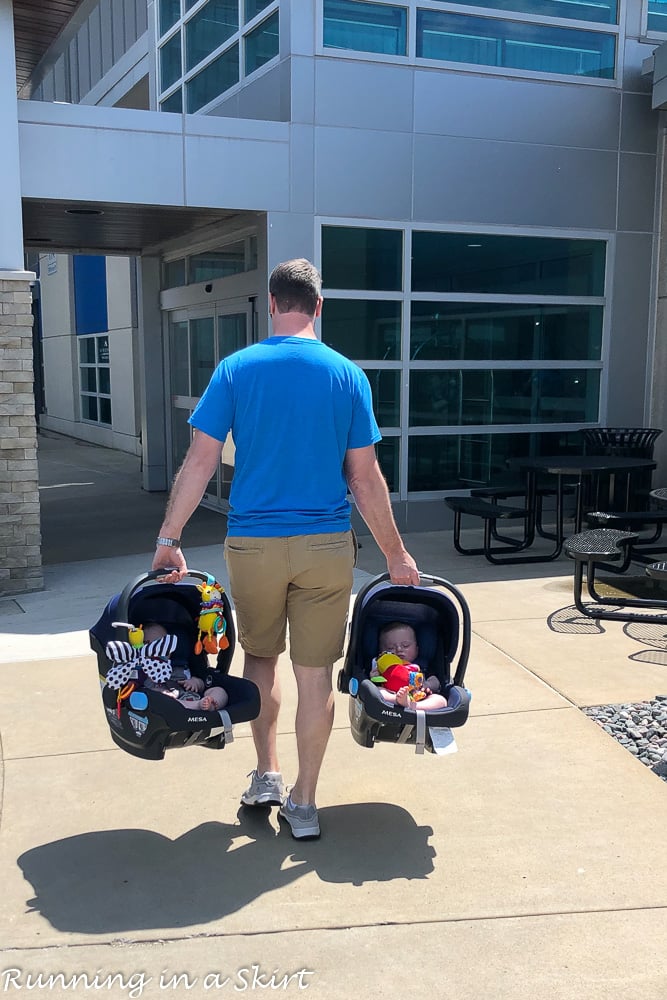 Summer Flowers
I still needed flowers for my deck pots, so I also stopped by a local nursery this week and picked up a few more things. I usually do a bunch of petunias but I decided to go with more low maintenance plants this year with the babies, so we'll see how they turn out.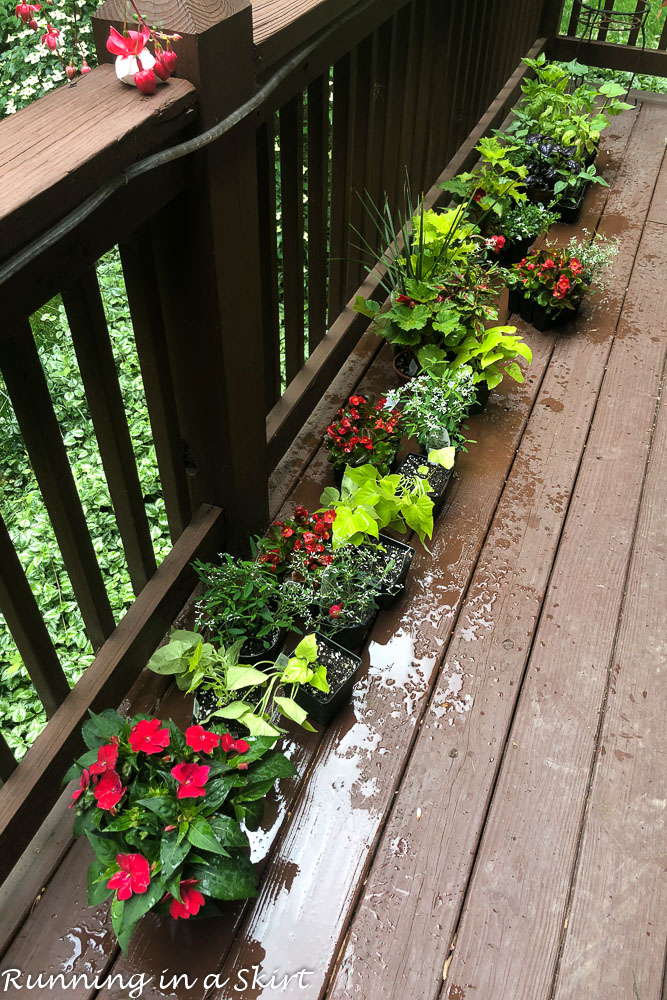 I need a dry weekend to get all of these planted, but this upcoming weekend is looking super rainy. I'm hoping we get enough breaks for me to plant them though! I'll take some photos of my flowers and garden when it is done.
Finally, yesterday the boys were stuffy so I ran them to the doctor and they have colds. They aren't that sick, but I'm still super bummed and hoping we don't all catch it... especially considering we are going to the Bahamas next week. Pray, they get well quick and we stay healthy!
Have a wonderful weekend everyone. See you back here on Monday for a new recipe.