Hi guys!
I hope everyone had a nice week! Mine has gone by in a flash and I can't believe it's time to write a Weekly Happenings post again. Two big things happened this week I wanted to share with y'all.
First is we took a weekend trip to Dayton, Ohio to see my Grandmother. It was the first time she met the boys and we had such a nice trip. We ended up picking a weekend to go that most of my other aunts and uncles were in town, so it was so nice to see my extended family for a trip. My Dad even decided at the last minute to make the trip from Florida. I wish I would have gotten a big group picture!
My Grandmother has had a rough year since my Grandfather passed. Her Alzheimer's has gotten a lot worse and she only remembered who we were part of the time for this trip. It was heartbreaking.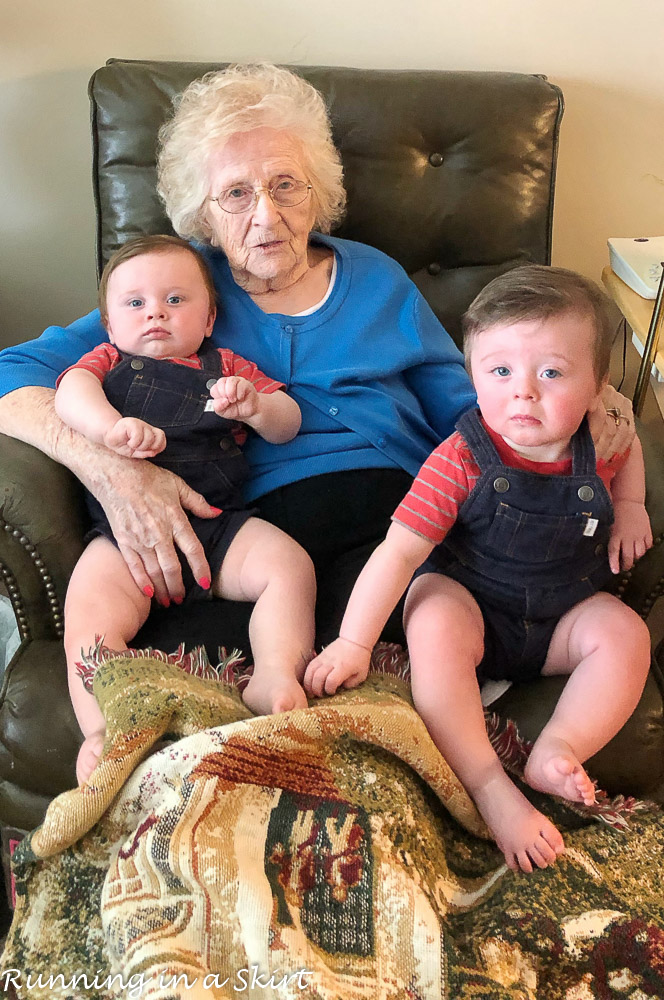 We made the most of it though and she was so good with the babies. Hunter even chilled on her lap for a few minutes, which was quite surprising considering how much he's on the go these days.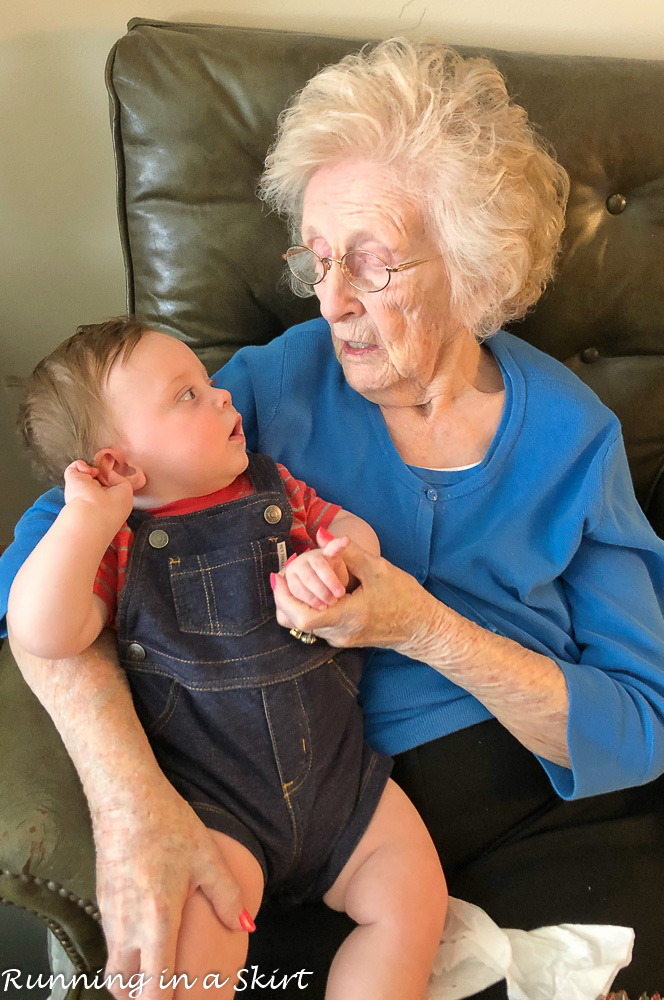 We also loved seeing my Dad for the weekend and it was so nice to have an extra pair of hands for the babies.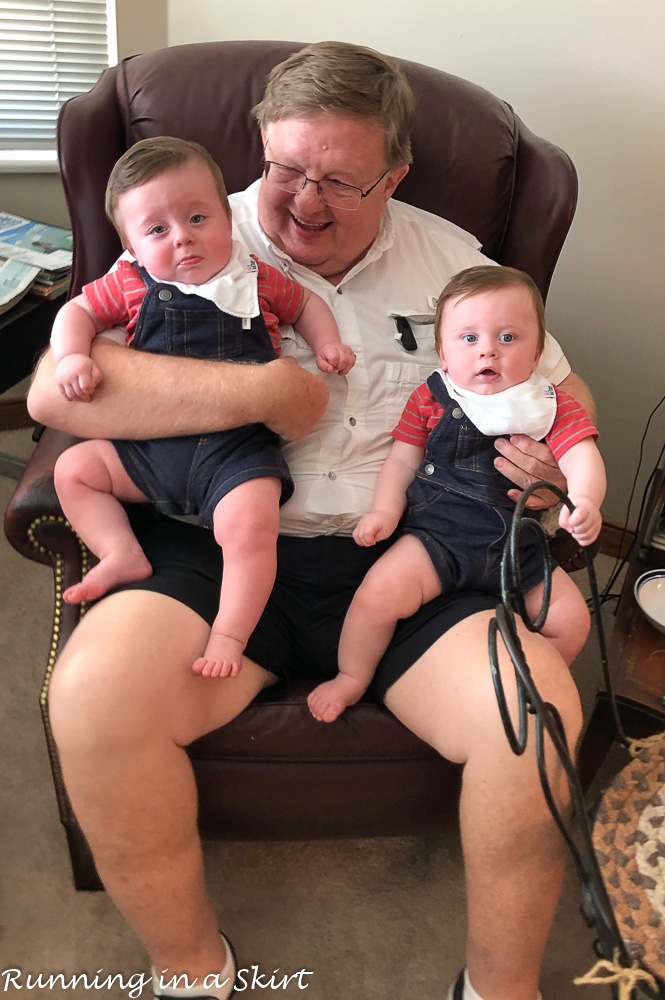 The babies did so well on this trip and we even took them out to lunch twice.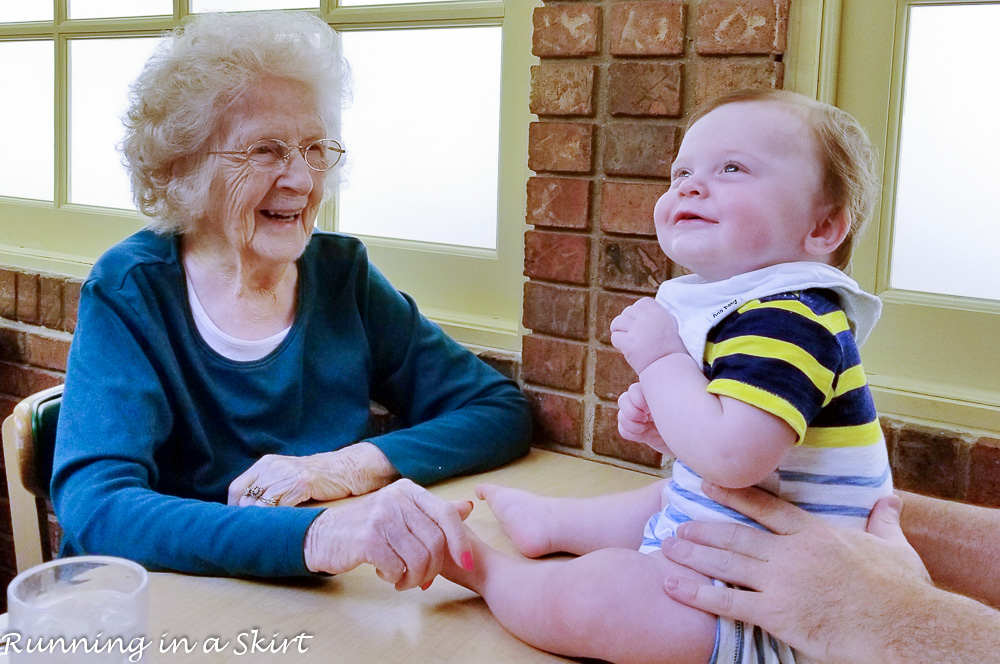 Hunter totally charmed Grandma at one of our families favorite restaurants, Marion's pizza. We put him on the table to see her and they both had what seemed like the more adorable conversation.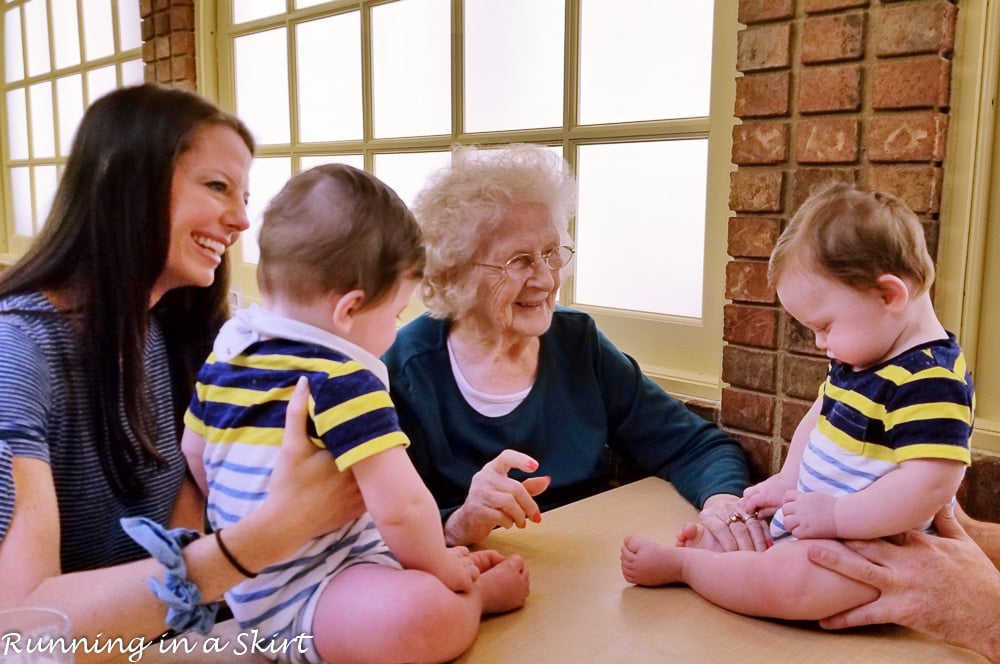 Even though that was hard, the boys really brought her a lot of joy and I'm so glad we were able to make the trip to see her.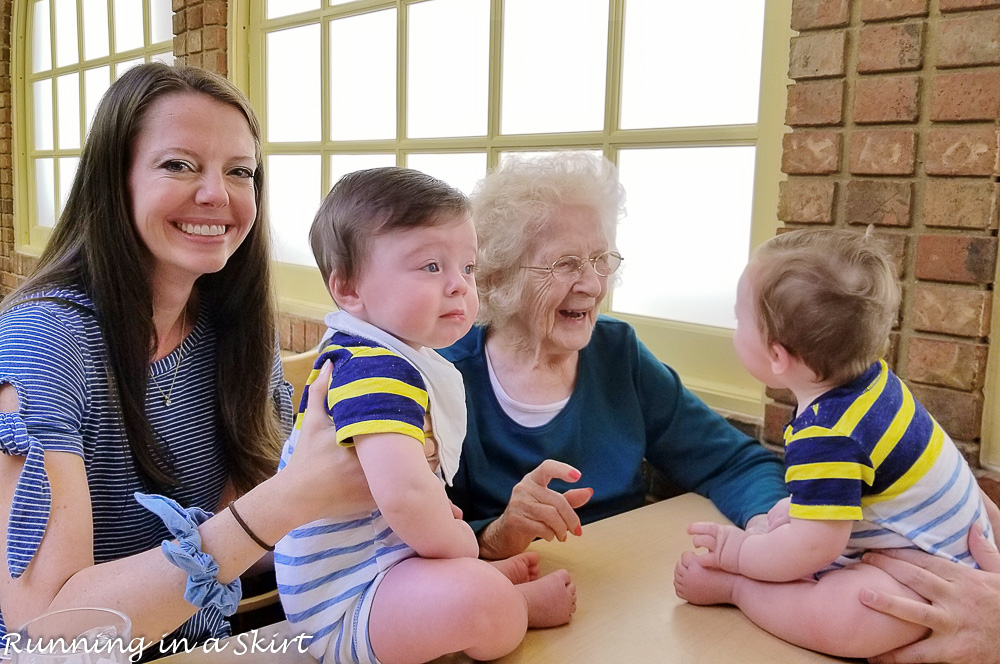 Now if only I could have gotten a single photo with Jackson smiling! For some reason, he frowned in every photo this weekend even though he was having fun!
The other big thing that happened this week was my best friend Sarah to visit. She's been living overseas for two years and she is FINALLY moving back to Washington, DC and I could not be happier.
She came to visit with her husband and we got to spend the afternoon together. Our first stop with White Duck Taco and we all loved our food.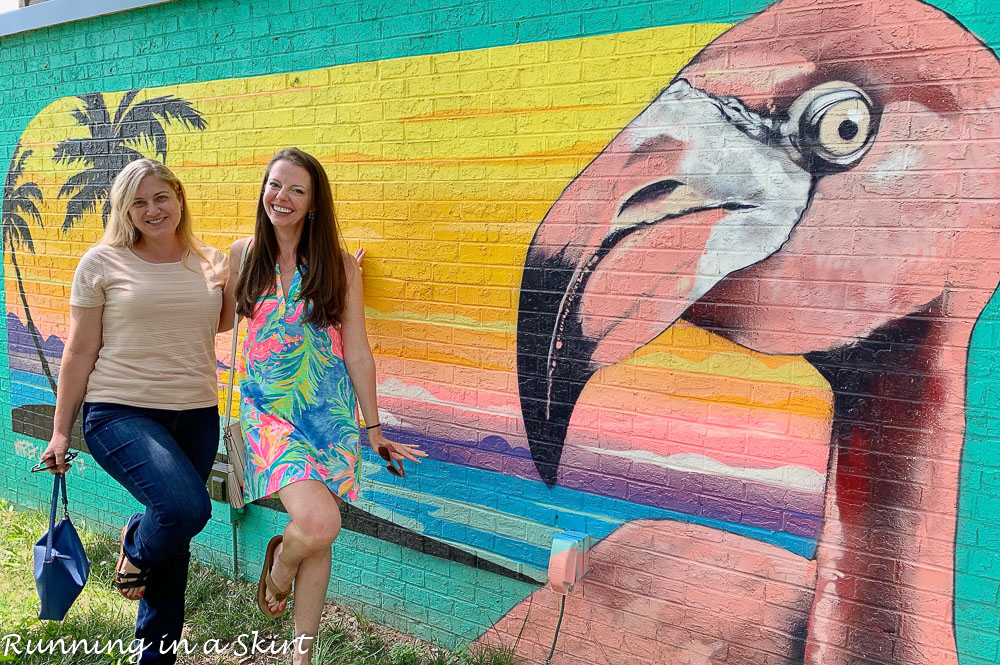 Next up was a tour of a couple of the Hendersonville wineries.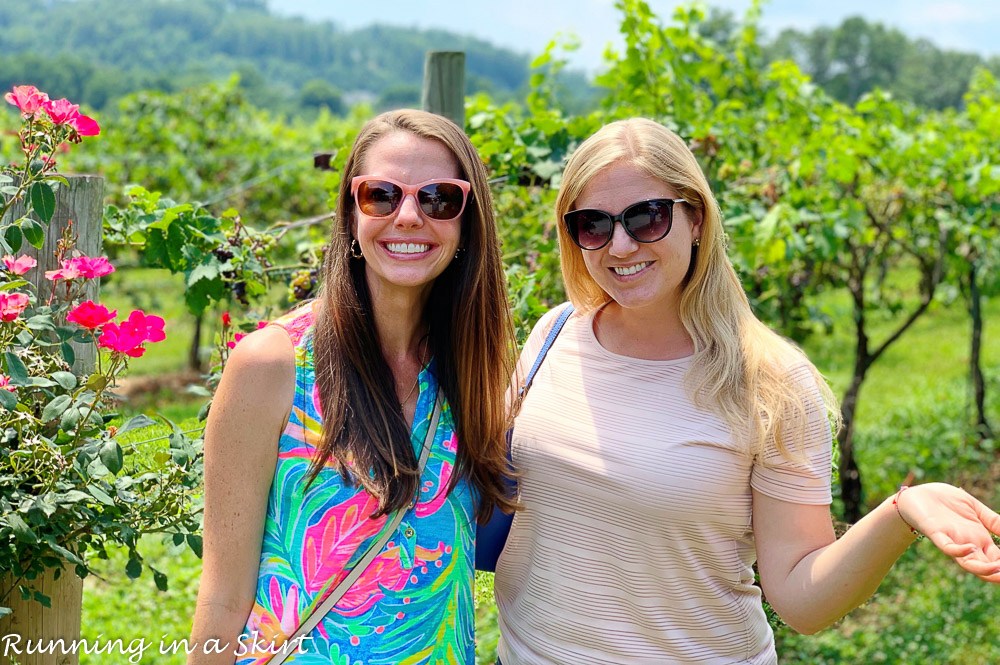 It was a gorgeous afternoon and all the grapes were in bloom!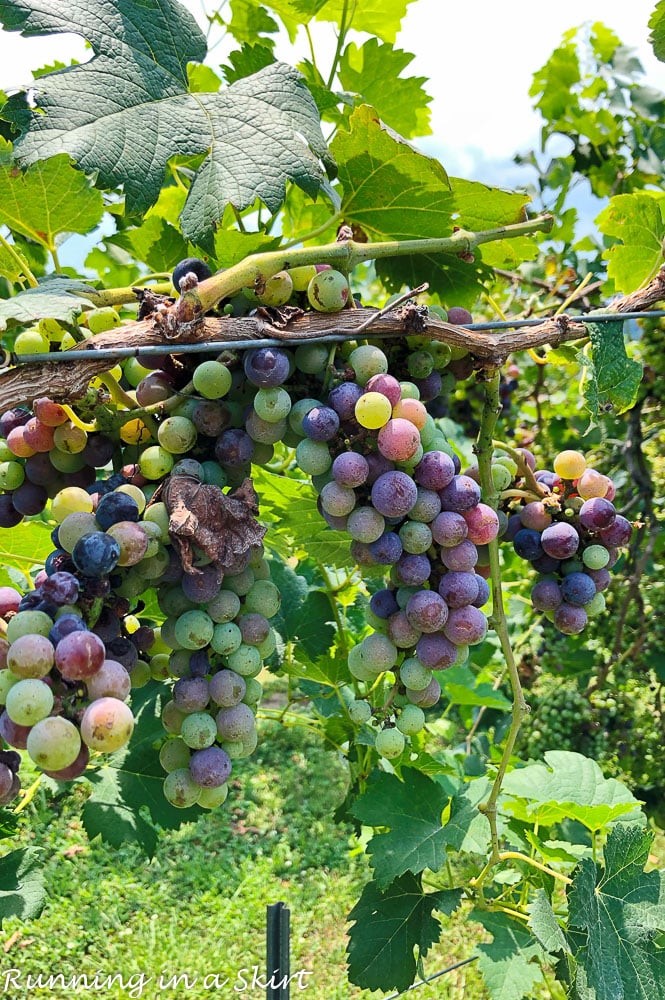 I feel like I got my best friend back and I am so happy! The wineries were a perfect way to spend a relaxing afternoon where we could talk and catch up. I also cooked them a lovely dinner at home and we all enjoyed a nice evening.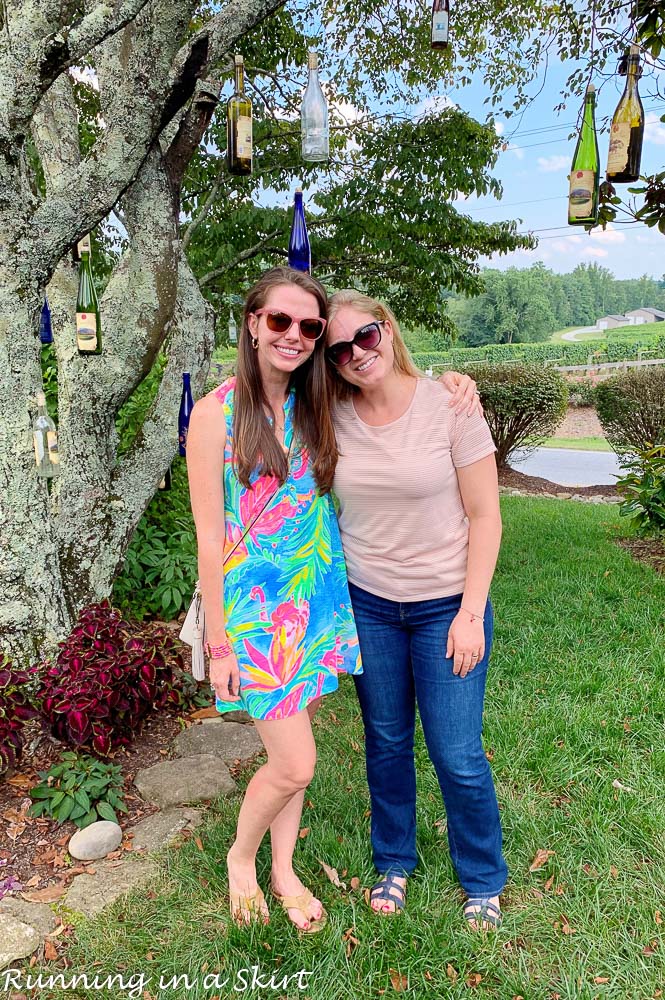 I spent the rest of the week watching babies and working. We are home again this weekend and I'm looking forward to a little downtime... as much downtime as one can have with two babies. 🙂
I hope your week was just as nice. Let me know the highlight of your week in the comments!