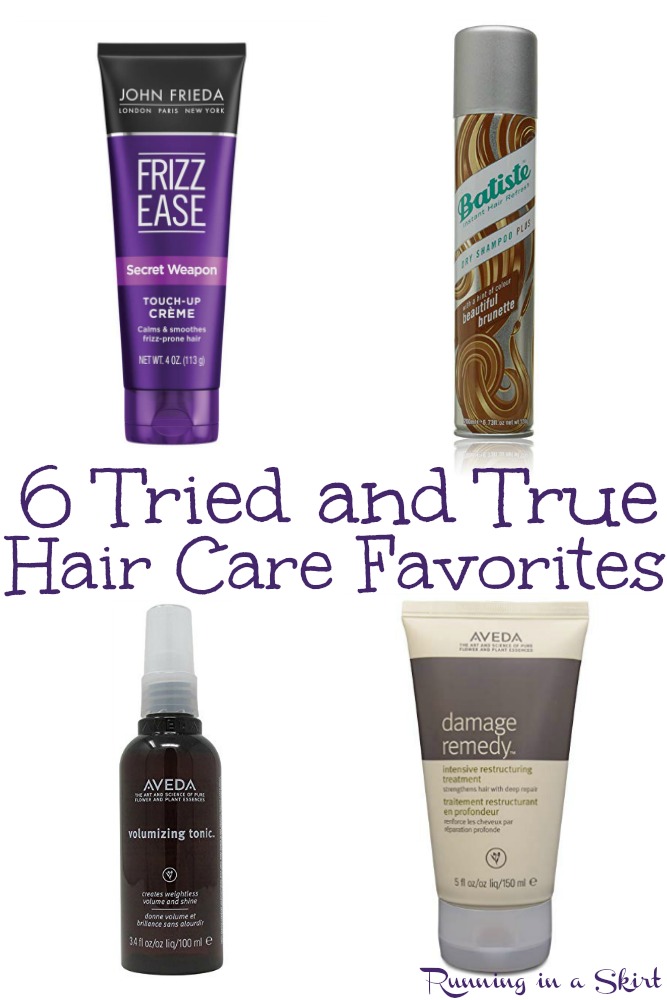 Fighting summer hair? Try my tried and true hair care favorites including my FAVORITE dry shampoo!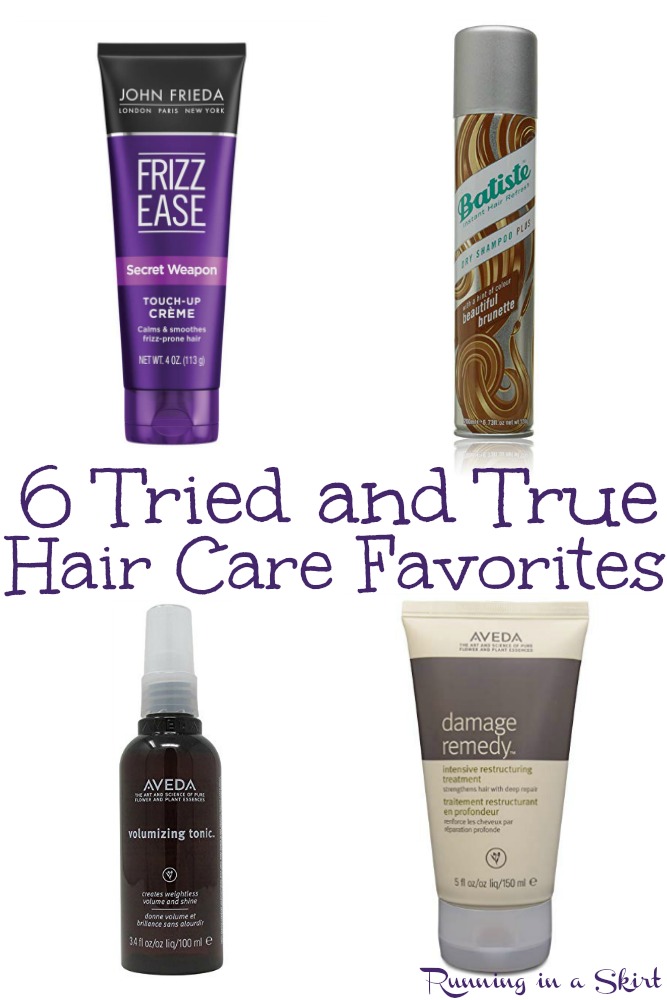 Hi guys!
I thought I'd do something a bit different today and talk about hair! It seems like every time I get together with a group of women we end up talking about hair products and especially dry shampoo. We, of course, talk about all sorts of much more important things but somehow hair always seems to come up. After years of trial and error, I've really settled onto some hair products I love, so I decided to pass the information onto you guys in a post today. I didn't include shampoo and conditioner because that is so dependent on hair type, but everything else will work for a lot of you. I've even included my favorite dry shampoo because that seems to be what a lot of women are looking for these days.
So if we were sitting around with a glass of wine or cup of coffee here's what I'd share about my favorite hair STUFF.
These are Amazon affiliate links and I do make a very small commission off of purchases. 🙂
6 Tried and True Hair Care Favorites
This product is seriously my hair secret weapon. It instantly smooths any frizz in my hair and helps when I don't have time to do a proper blowout. It even conceals dry ends when I've gone longer between trims than I should. I use just a small amount at a time and one tube lasts me well over a year. I've been using it for as long as I can remember and LOVE it. I've tried to find other product like it and nothing works like this.
I am a dry shampoo junkie. Even before I had the boys, I stretched between shampoos as much as possible. In the winter I can go an entire week without washing my hair. I've tried nearly ALL THE DRY SHAMPOOS and this one is by far my favorite. It really absorbs any moisture, doesn't weigh my hair down and keeps my hair looking clean for a lot longer. I also love that it comes in a darker color for brown hair so you don't have as much of that white powder look.
This is one of those things that is always on my Amazon frequent orders.
If you have lighter hair you have a lot of fun scent options in this brand. I'm personally a big fan of the Tropical scent. They have nearly 10 different options though.
My trick to using it is to spray it in my hair just at the roots. Then I put my hair in a high pony or bun and let it soak in. After I put on my makeup I will brush/ fluff it out. I find that extra time to soak in makes a big difference.
It's hard to keep long hair healthy, so I try to proactively stay ahead of it drying out. I love this Aveda product to use before I blow dry my hair.

This is in the same product line as the Daily Hair Repair but is more of a deep conditioner. I try to use it every few weeks and let it sit for 5 minutes or more on my hair. It really helps keep my hair healthy! It's pricy but a little bit goes a long way and one tube can last me a year.

My hair naturally isn't that thick or full, so I swear by this Aveda product too! I use it before I blow dry my hair at the roots. It's the only thing I have used where I've felt an actual difference.

A few years ago my hairdryer finally broke and I was looking to replace it with something a little nicer. I wanted one that wouldn't damage my hair and was on the lighter side because my arm would always hurt at the end of blow-drying my hair. I was drawn to some of the more popular hair dryers, but did some research and settled on this one. It is lightweight, works amazing and I have been so happy with my purchase. By far the best hair dryer I've ever owned!
These are all products I've used and loved for years! I hope one of two can help you with any hair woes you may have. 🙂
Your turn!
What are some of your favorite hair care items?