Hi guys!
Happy mid-week! Dropping in on this Wednesday to share a few Things I'm Loving Lately. This has always been one of my favorite blog post topics, but with the pregnancy and twin updates, I stopped doing it as much. I thought it would be fun to bring them back. Let me know what you think and in the comments, I'd love to hear what you are loving lately.
I, of course, love the twins to pieces, so here's a quick drop in from them before we start! Jackson has been giving me all sorts of trouble sleeping this week so I hope by the time you are reading this I've had a little more sleep. 🙂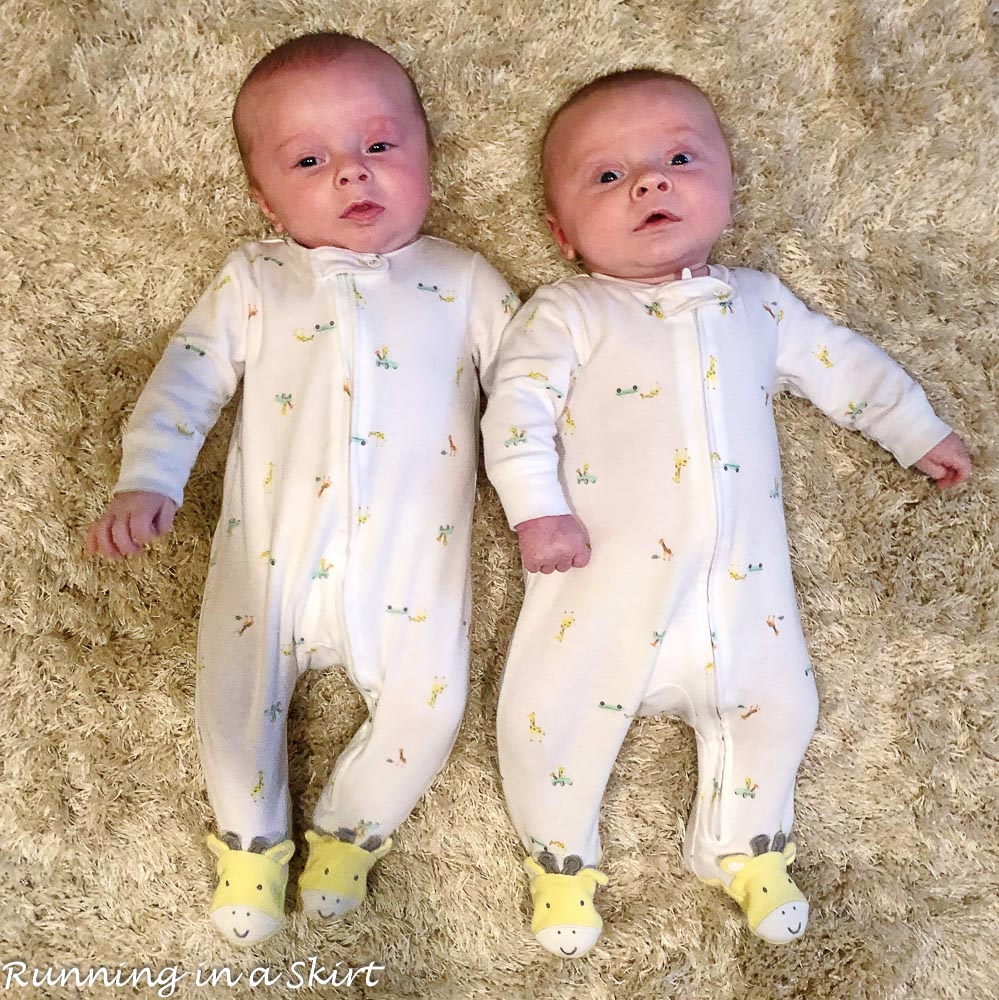 Things I'm Loving Lately 42
Lemon Ginger Tea
The Hubs brought this Lemon & Giner Tea home for me after the babies were born and I was feeling so sick to my stomach. It has a strong ginger and lemon flavor that I find addictive. I've been craving it every night since.
Running
I've been slowly building my way back to running. It's been cold and I haven't had hardly any extra time so I've just been hopping on my treadmill when I get 30 minutes. I started off walking and slowly added one more minute of running into the mix over time. I had a set back when my plantar fasciitis flared up but I think it's back under control now. When I was at Hilton Head the other week I was able to finally run for 30 minutes on the beach without stopping and it felt amazing. Then I had another set back when I got sick, but I've been able to run three times a week most weeks.
I'm super slow, but hopefully, if I keep at it I can start to get back to where I was. It makes me feel like ME in the midst of caring for two other tiny humans, which is lifesaving in my opinion.
Amazon Prime Workout
I was looking for a quick workout that I could do in the living room while the boys were taking short naps and found some free ones on Amazon Prime. I wanted a video I could just mindlessly follow along instead of overthinking my own moves. My gym is all the way in the basement and some days I just can't get down there but I really needed to add some sort of strength training to my workout routine. I'm back within a couple pounds of my pre-baby weight but I'm still SO weak. Just running is not what I need right now.
I found this 15 Minute HITT workout and it's really good! The video is super simple... just a girl in a living room... but the combination of moves gets me sweating in just 15 minutes. If you have Prime they are totally free to stream, which makes it even better.
She has all sorts of them like 15 Minute Full Body Burn, 15 Minute Yoga Flow and 15 Minute Core Challenge. There is also a level 1 and level 2. I'm just getting back into fitness and the level 1 has been plenty hard for me. I really enjoy them and think you guys might too. If you are looking for a free, no frills and fast way to mix up your workouts, give them a try.
On a side note, I was trying jumping switching lunges the other day and caught my foot and face planted into the boy's playmats. Luckily I didn't actually hurt more than my pride.
Just keeping it real. 🙂
Chocolate Fetish Chocolates
The Hubs picked me up a box of fancy chocolate from one of our local chocolate stores, The Chocolate Fetish for Valentine's Day. I tend to really savor treats like this so I've been having one every couple of nights as a treat and they are SO good. My favorite is the Chocolate Raspberry.

Tuna Salad
I've been totally craving tuna salad lately! Go figure?! I make mine with greek yogurt... here's the 3 ingredient recipe.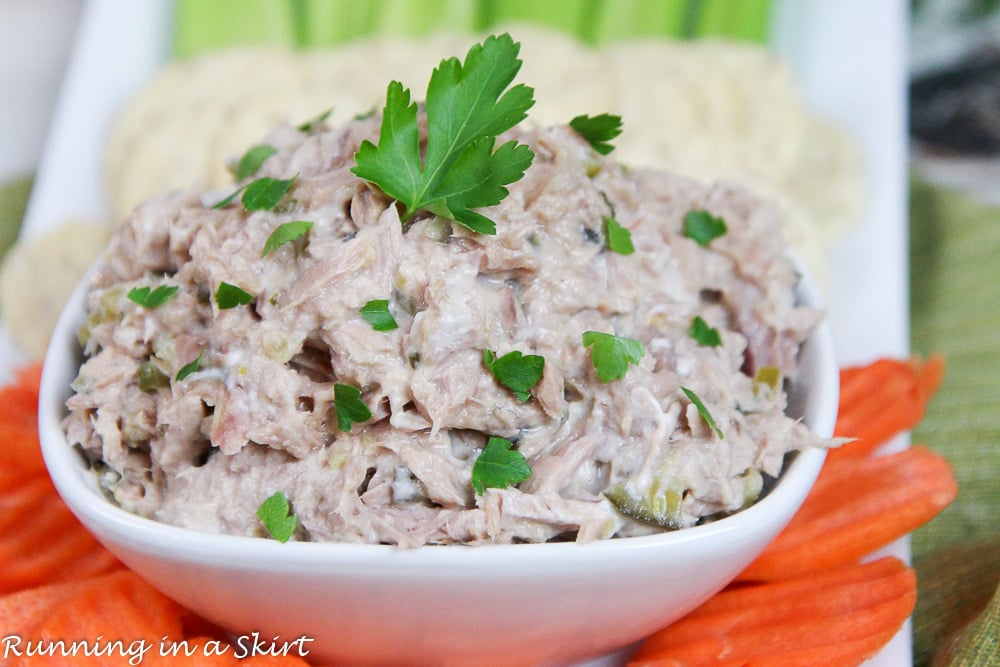 New Swimsuits
It looks like most of our travel this year will be beach trips with the boys so I need some new suits! Lilly Pulitzer came out with the cutest line of swimsuits this year. I went to the store and tried on this one it's super cute. I ended up getting THIS ONE which just happened to be on sale at our local store. It has a lot of structure, which I find flattering. I also think I'm just more of a bikini person than a one peice swimsuit. I'm on the tall side and they never seem to be long enough.

I also just heard that Victoria Secret just announced they are bringing their swim line back! I used to by all of my swimsuits there and was bummed when they stopped making them. I must not have been the only one because they are coming back. I'm hoping to pick up another new one before our beach trips this summer.
That's it for today! Catch up on the other Things I'm Loving Lately here!
Your turn!
What strange food are you craving?
What are you loving lately?