Hello! Hello!
Did you miss any of these new recipes?
I'm writing this late Thursday and as of right now everyone in the house is healthy again! I'm hoping by the time this publishes that doesn't change again. Fridays have been bad luck the past few weeks for my little family.
The boys and the Hubs caught the flu two Friday's ago and then I came down with another bug/ sinus infection this past Friday. I went to the doctor and tested negative for the flu so I was so worried about the boys getting sick AGAIN with the new bug I had somehow caught. Luckily they didn't get sick for the second time and each day this week they felt a little better and I'm pretty sure they are close to 100% now.
I think we survived our first household sickness crisis and these cuties are back to their normal antics!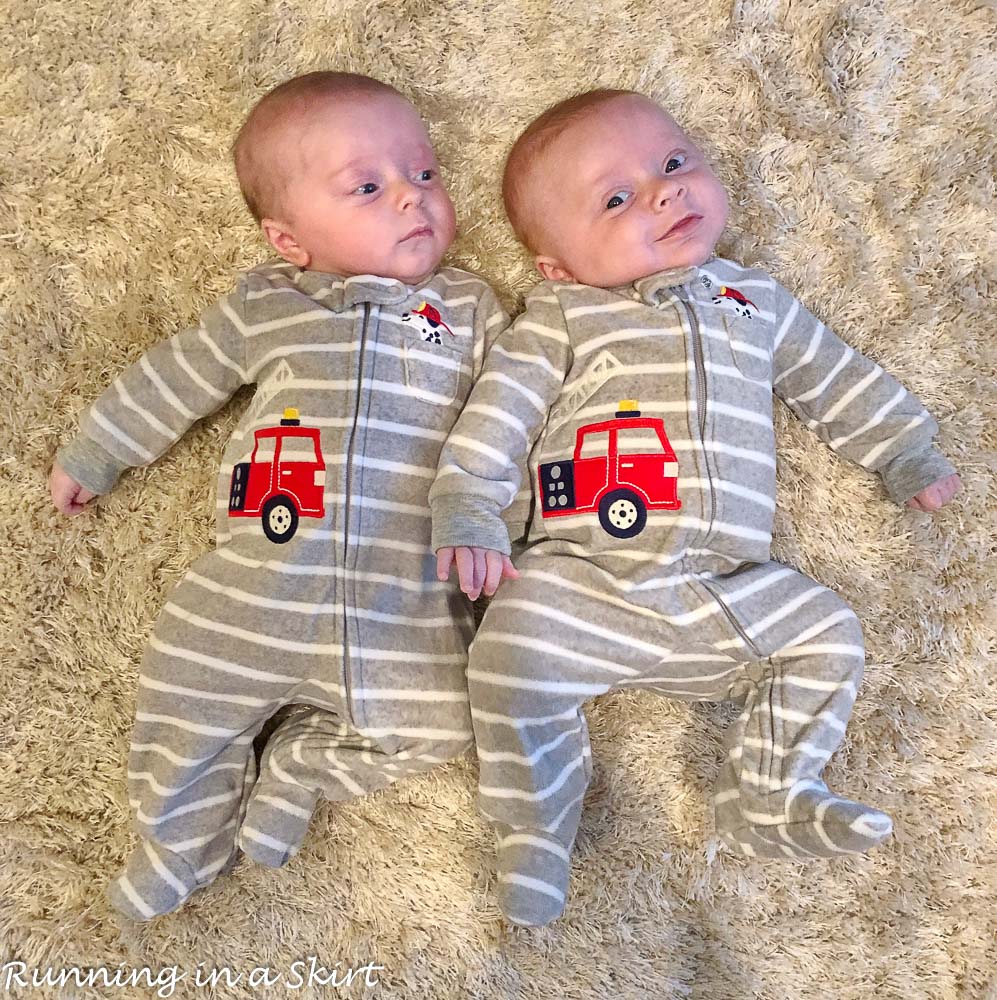 This is how we've looked and felt for much of the past few weeks.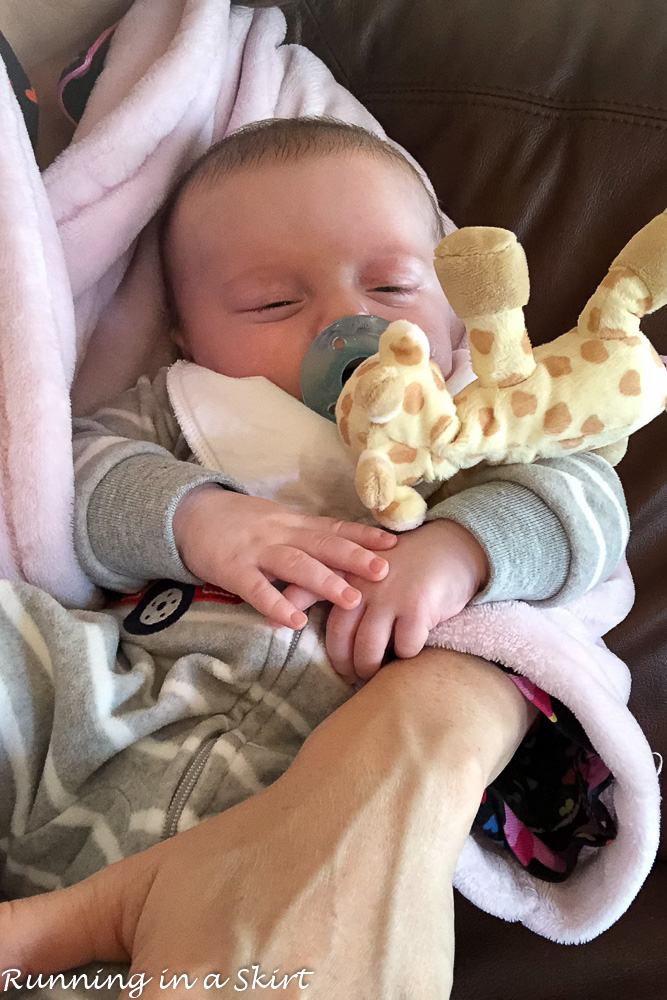 The weather in Asheville was AWFUL this week and it rained nearly every day so I've spent nearly all my time inside, which always makes me anxious. I'm glad we got the rainy weather when we were sick though. To help entertain the boys I decided to try to see if they were big enough for the bouncers we got them at their baby shower.
They are just barely big enough and both boys put the biggest, silliest grins on when I put them in them. It was like a whole new world!
This is Jackson...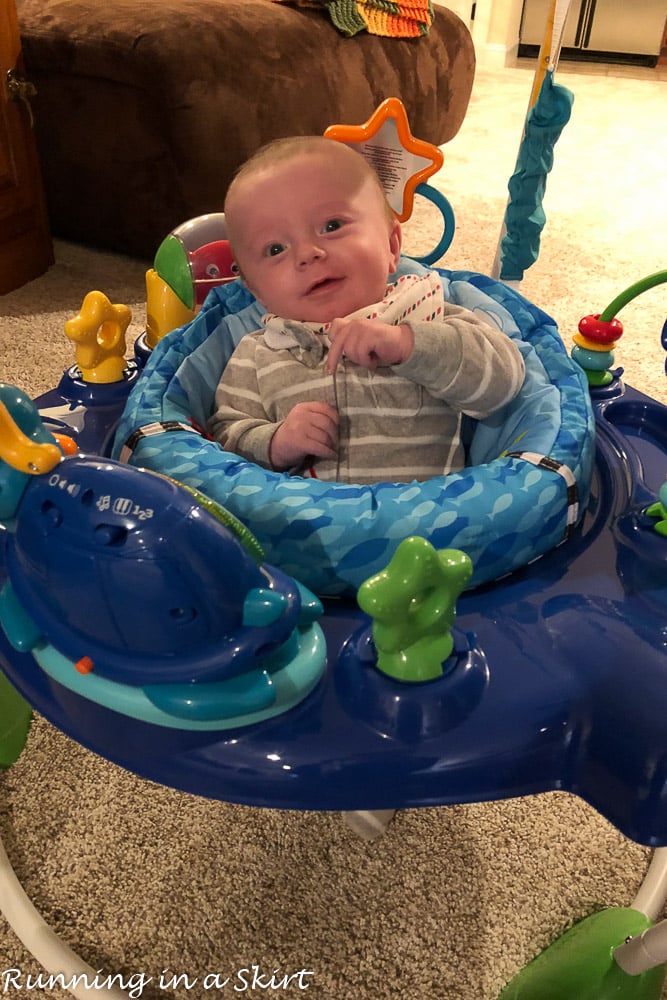 And here's Hunter! Isn't it just the sweetest?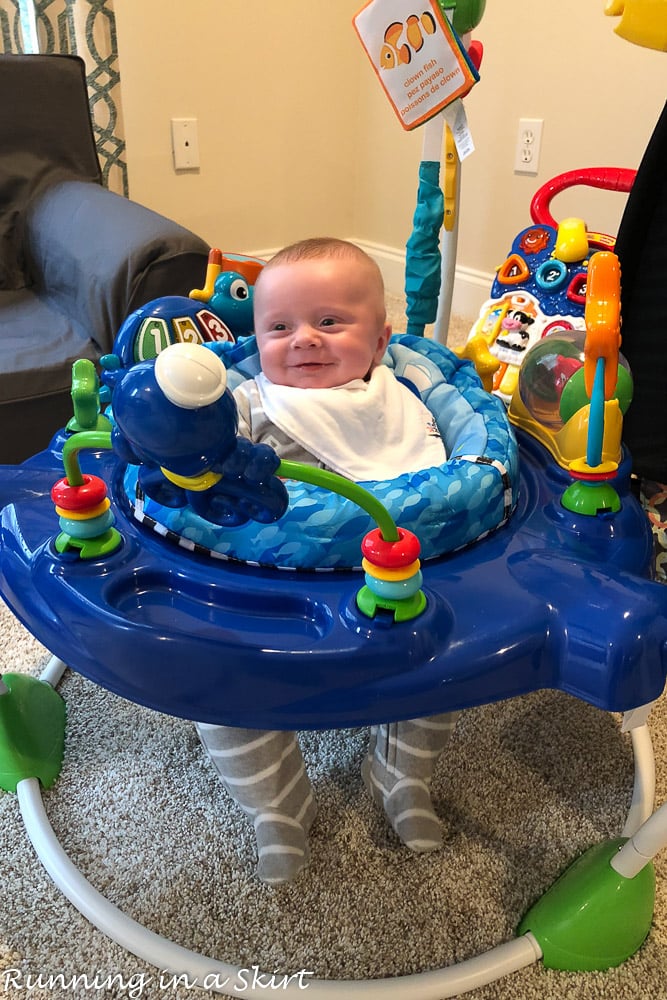 Jackson had a few fussy days... this is how we all looked Thursday!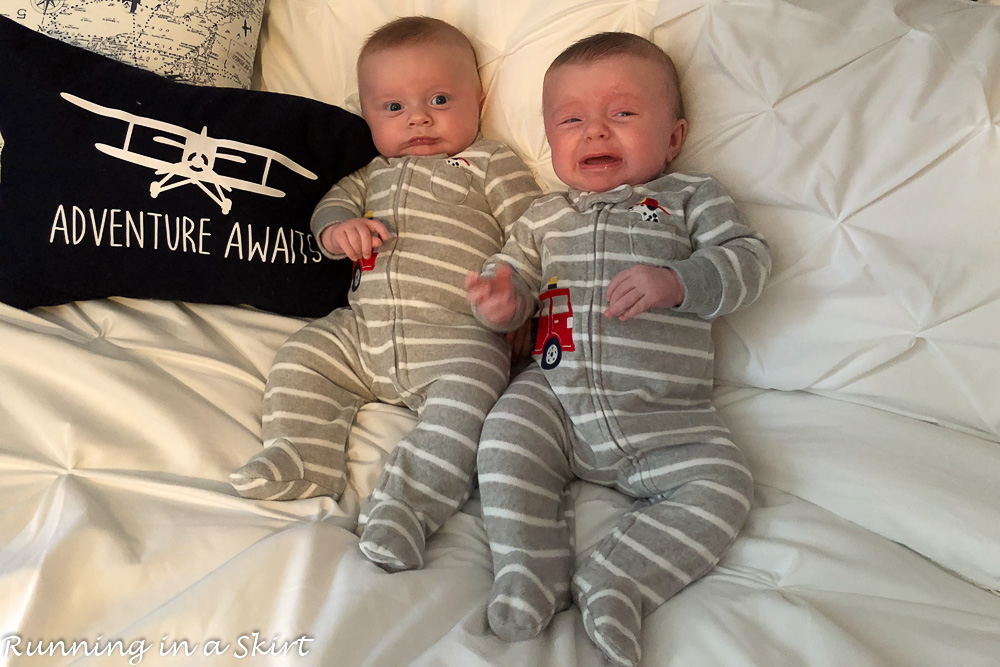 I ended pulling poor Jackson out of the photo to get a cute one of Hunter.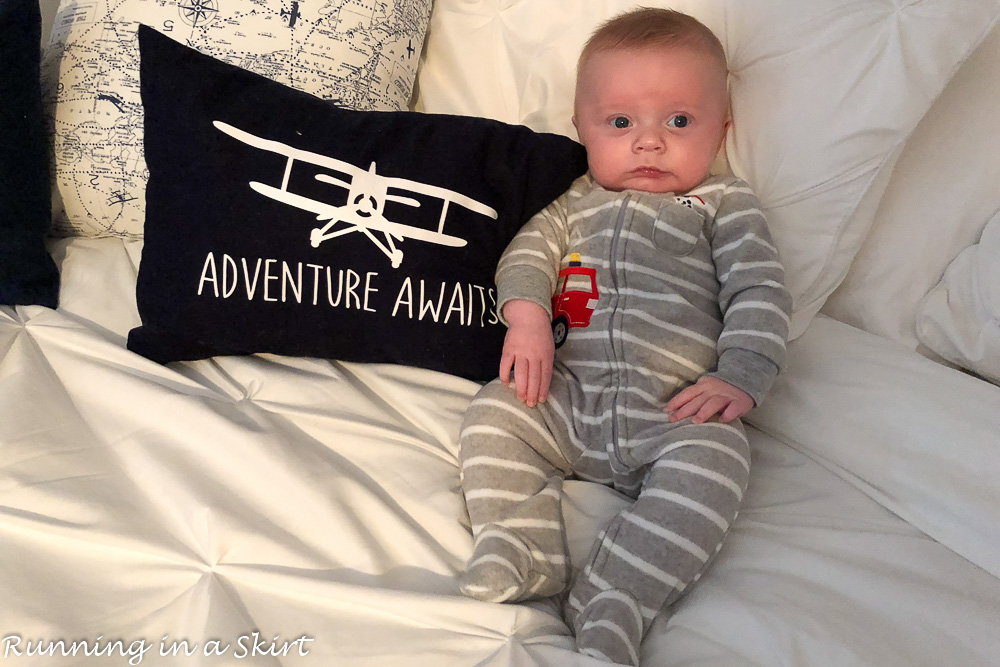 One of the sweetest things they've been doing is holding hands! When I put them next to each other they reach for each other's hands and it literally makes my heart melt.
I thought it was a fluke at first but now they do it almost every time.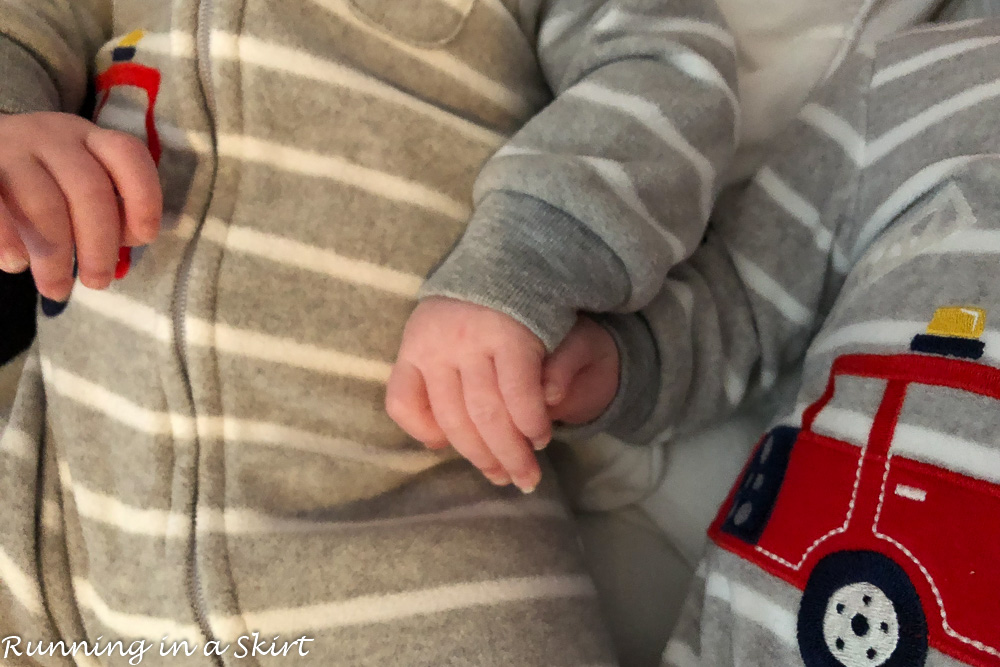 I did get out for lunch once and had a delightful meal at Sunnypoint with the Hubs.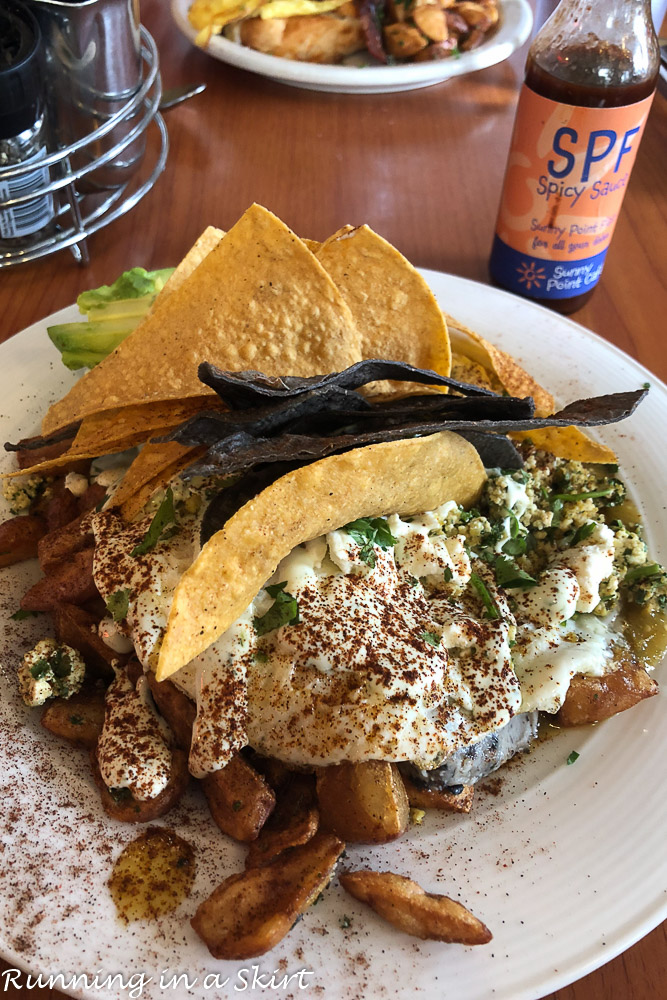 Our date night got canceled two weekends in a row because of the household sickness so we're hoping third time's a charm on Saturday. We have a sitter for the boys and I'm really hoping we get to actually go out this time. I have yet to have that drink I was looking forward to last weekend!
Other than date night, we'll be here cuddling if you need us.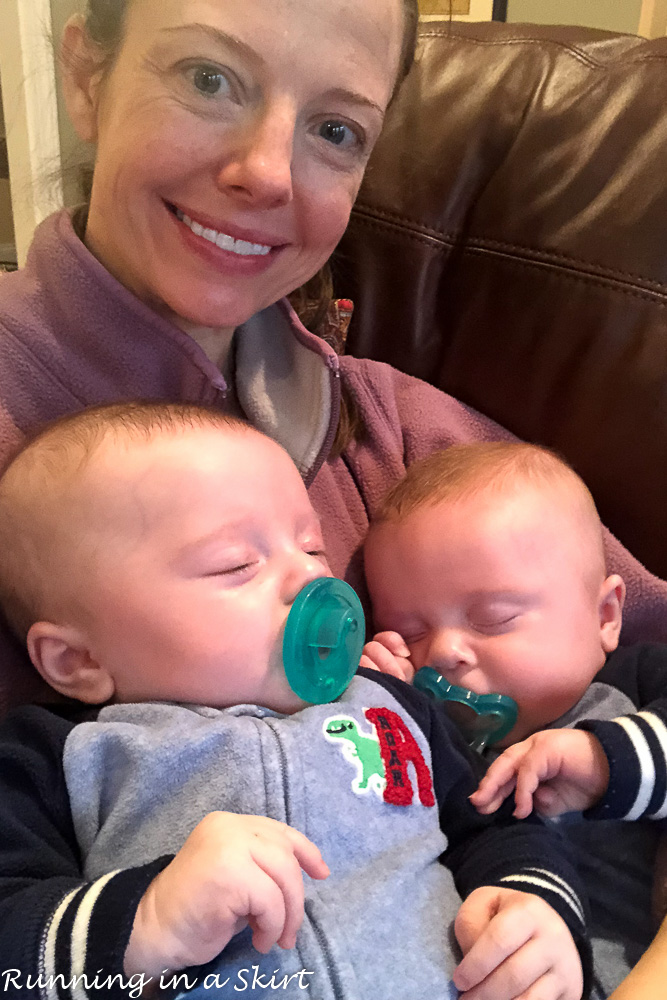 Hope y'all have a wonderful weekend! Hopefully, next week's Weekly Highlights will be a little more eventful. 🙂