Hi everyone,
I hope you guys had a great Monday. My days have been consumed with the details of the remodel and trying to work around the chaos. I thought we had a good idea of what we wanted, but the finer details of the project are pretty time consuming. Plus I brought some stress on myself by making some last minute changes. 🙂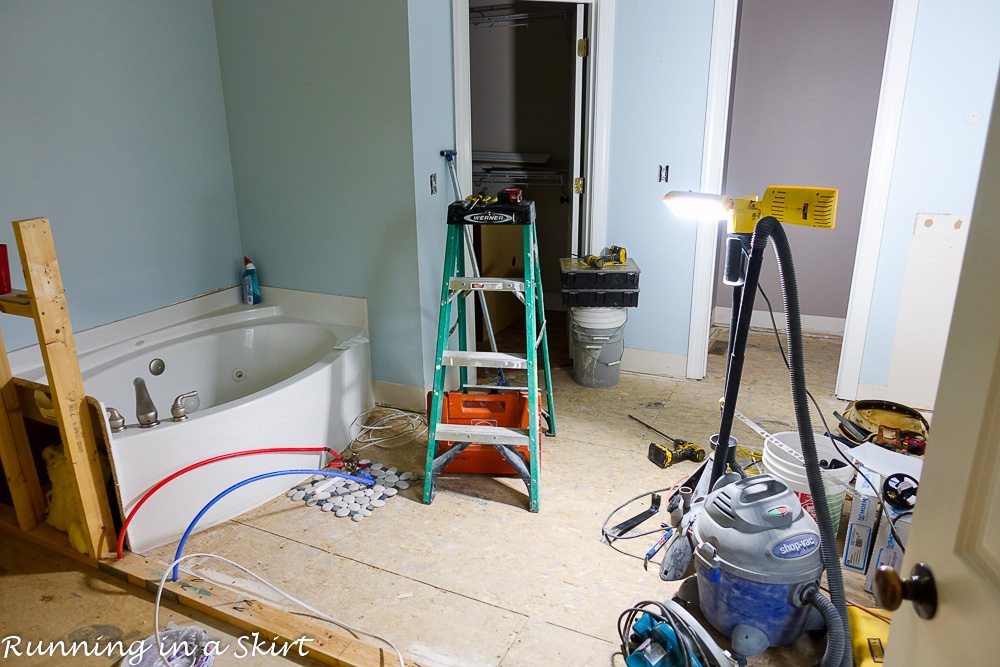 Hopefully my attention to detail will pay off in the end with a fabulous bathroom that we both love. Here's what it looks like now though-- yikes! See the mold in the corner? That's what happened when the shower was leaking.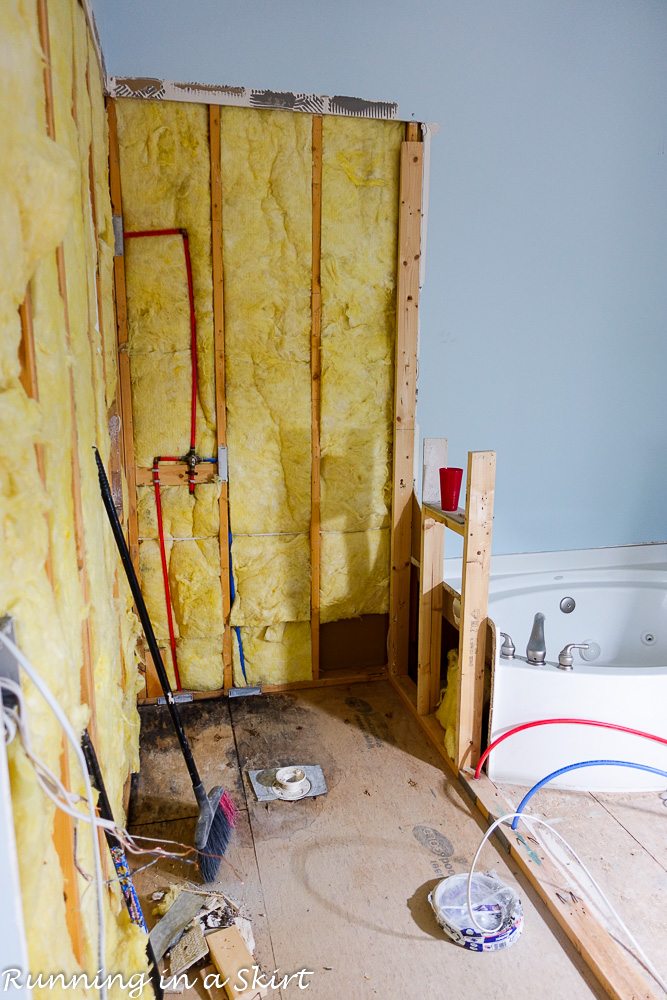 It looks like it's going to be weeks before it's finished, but I'll try to share some photos along the way if you care. 🙂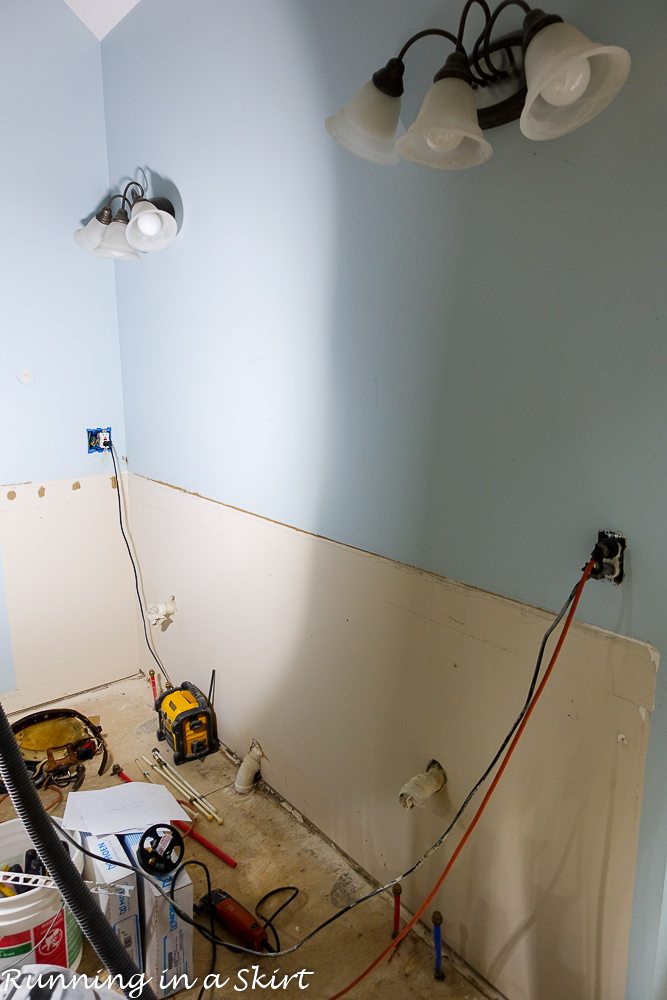 I'm not loving the remodel, but hopefully I'll adore my new bathroom when it's done. Here are some other Things I'm Lovely Lately!
Things I'm Loving 38
Crispy Ranch Chickpeas
The Crispy Ranch Chickpeas that I posted last week have been practically going viral! They took off on Pinterest and it's been fun to watch. Get in on the fun HERE! They'd make a perfect Superbowl snack. My post includes a trick to actually get them crispy.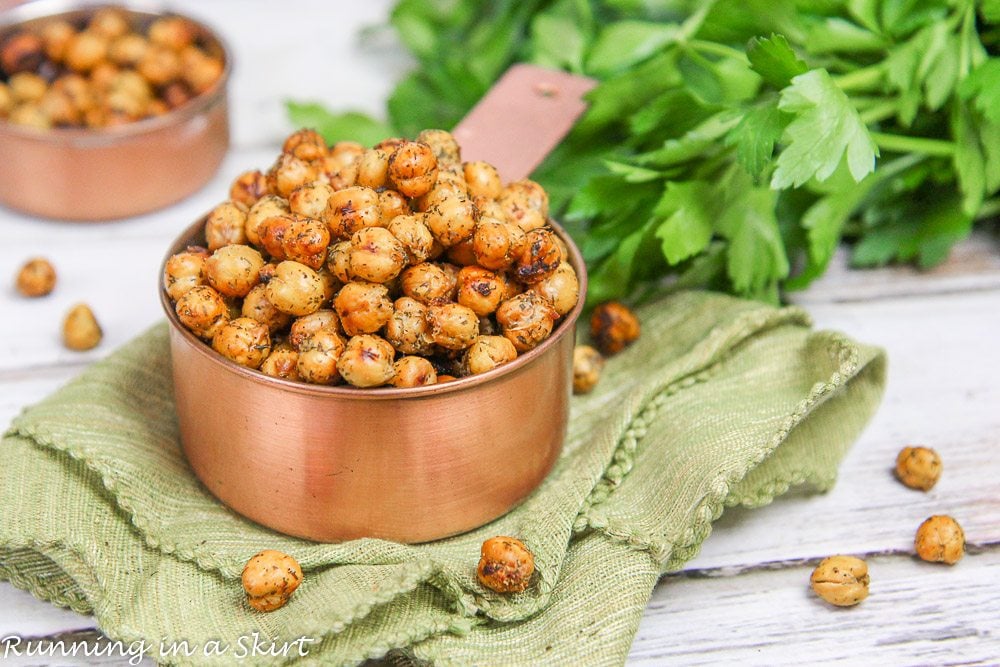 Award Winning Vegetarian Chili
My neighbor had her baby last week so I dropped off all the ingredients to make my Award Winning Vegetarian Chili. I put it all in a ziplock bag like a freezer meal so they could pop it in the Crock Pot to cook any day they wanted. I knew this week was going to be kind of crazy for me too, so I also made myself a bag as well. When yesterday turned out crazier than I imagined, I put mine in the Crock Pot and we had a great dinner without a lot of fuss.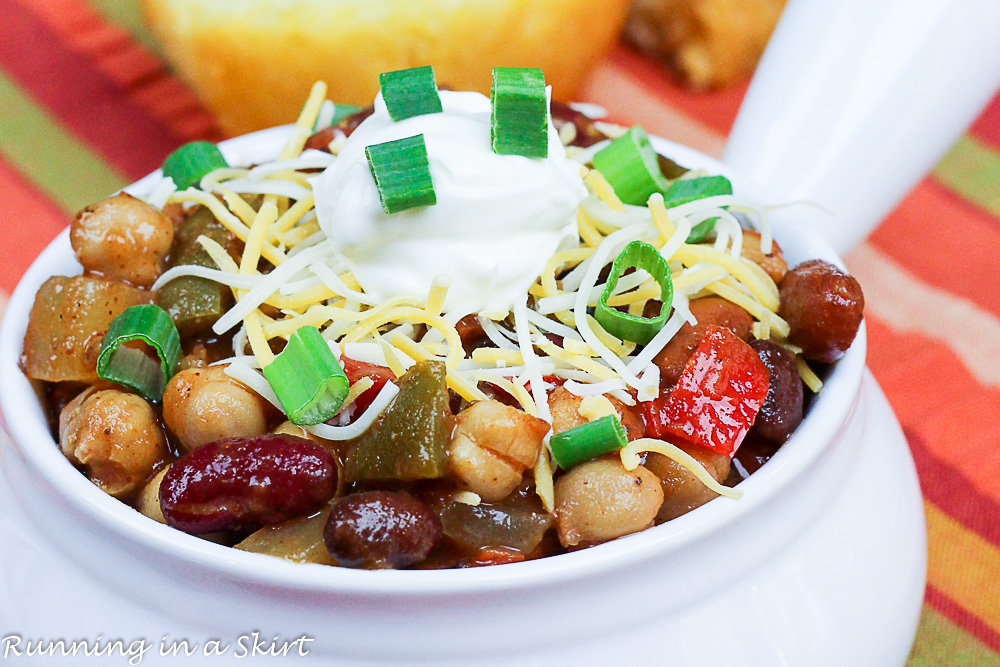 My skin has been awful ever since I got back from Kauai. It's been super dry and sensitive. I've been using this Savannah Bee Royal Jelly Body Butter and it's really been helping. It is the best thing I've tried in awhile for dry skin. If you've got dry skin too... try it here.
I got my SIL Erica this Kitchenaid Spiralizer for her shower gift. She must have caught on to how much I wanted one of my own because she gifted me one back for Christmas! My hand crank one was good, but this one is on an entirely different level. Spriled sweet potato recipes are coming your way soon!
Milk & Honey
I recently discovered a new organic cafe in my neighborhood and I'm in love! It's called Milk & Honey and they have toasts, acai bowls and all sorts of deliciousness. I went in the other day and got this tempeh sandwich with coconut vegetable soup. It was really cold outside and this hit the spot.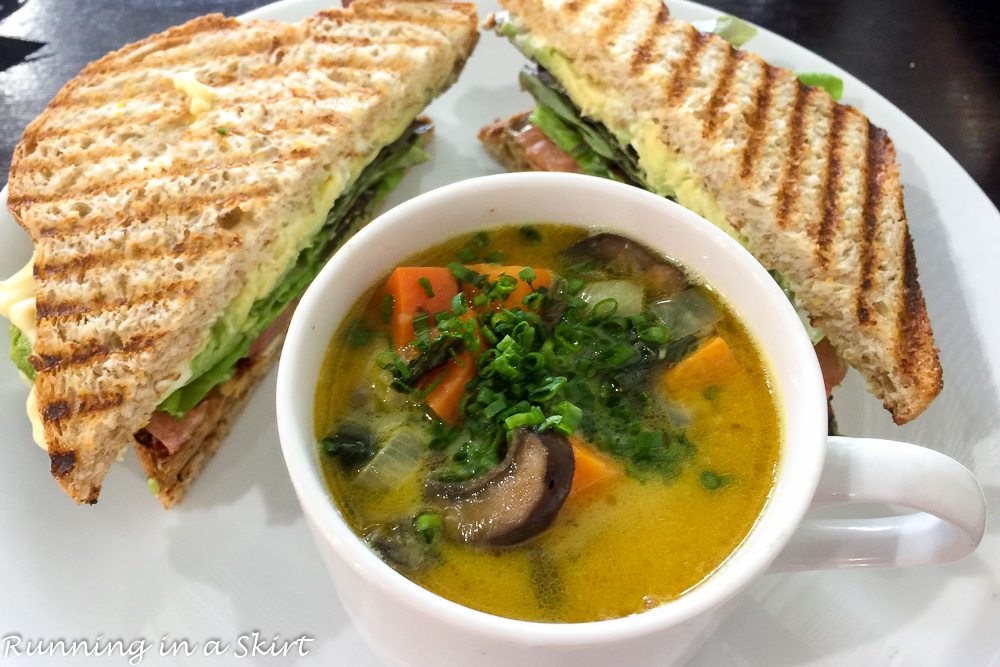 Makena
Sweet Makena has been such a good friend to me lately. I snapped this picture of her warming up next our kitchen vent. It's bittersweet for us that she does this because this spot was Reina's favorite spot too. It's a terrible phone pic, but was too sweet not the share. She's an active pup still, so these moments of peace warm my heart.
And yes I just realized I forgot to put that Christmas rug away with the rest of the stuff.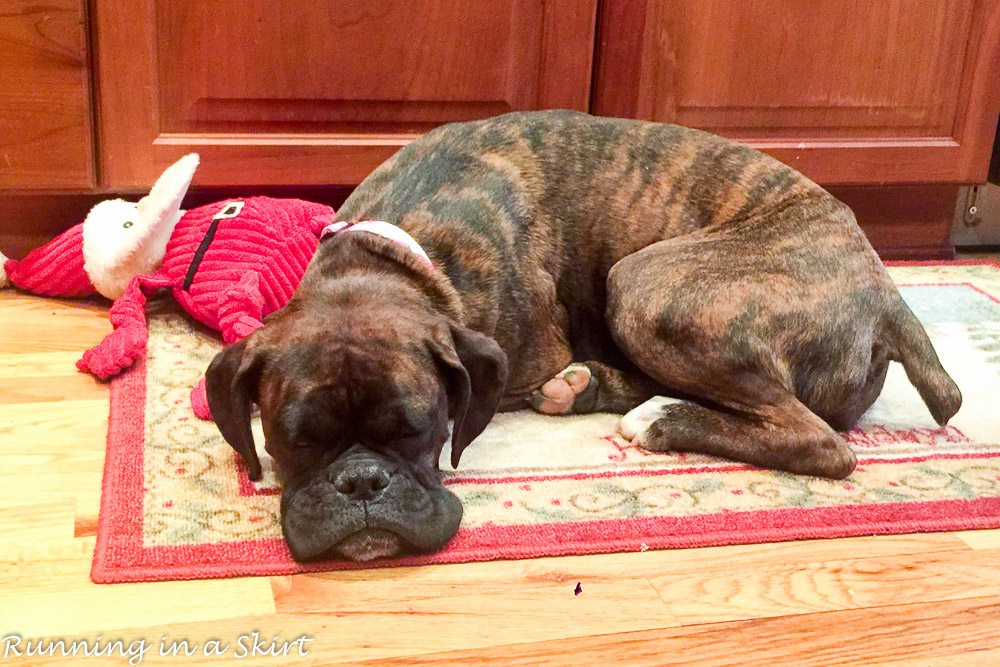 I hope you guys have a great day. Coming up tomorrow I have my first full post from Kauai so I hope to see you back then.
Catch up on other Things I'm Loving Lately here!
Your turn!
What are you loving lately?