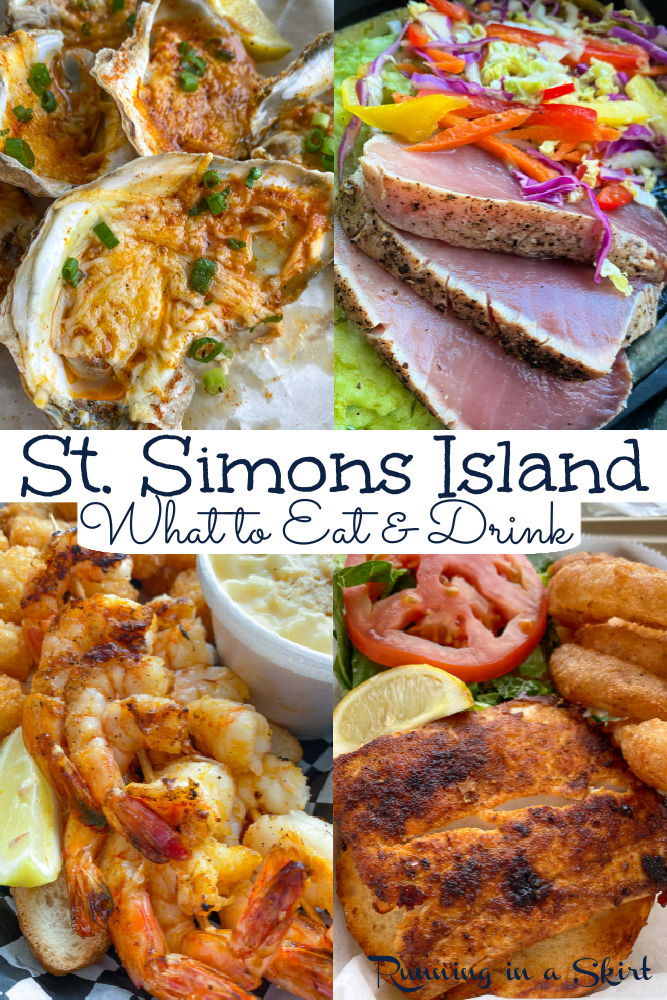 St. Simons Island Restaurants are filled with delicious seafood and shrimp with a southern twist! This Georgia Golden Isles island might be small but it's known for its scrumptious collection of eateries ranging from gorgeous waterfront dining to classic barbecue joints. Here are some of the best restaurants on Saint Simons Island.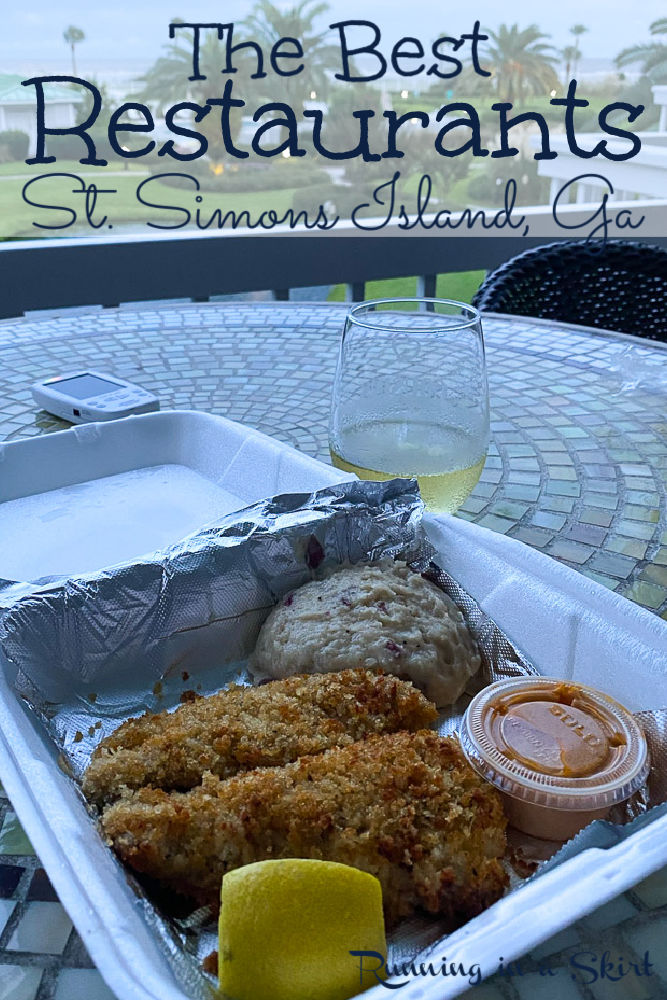 St. Simons Island Restaurants
Don't let this small island fool you, St. Simons Island Restaurants are filled with delicious eats. This peaceful island may only be 18 square miles big, but it's packed with lots of delicious food including loads of fresh-caught seafood. There are so many choices you'll feel like you are actually in a bigger city.
You can expect everything from fine dining, classic beach seafood dives, southern home-style cooking, burgers, shrimp and grits, and even barbecue. In fact, there are so many choices that it can be hard to narrow down where to go. That's why I'm sharing the best St. Simons Island Restaurants and most memorable and iconic restaurants you'll want to try during your visit.
From breakfast, lunch, dinner, and dessert you will eat WELL on your trip to St. Simons.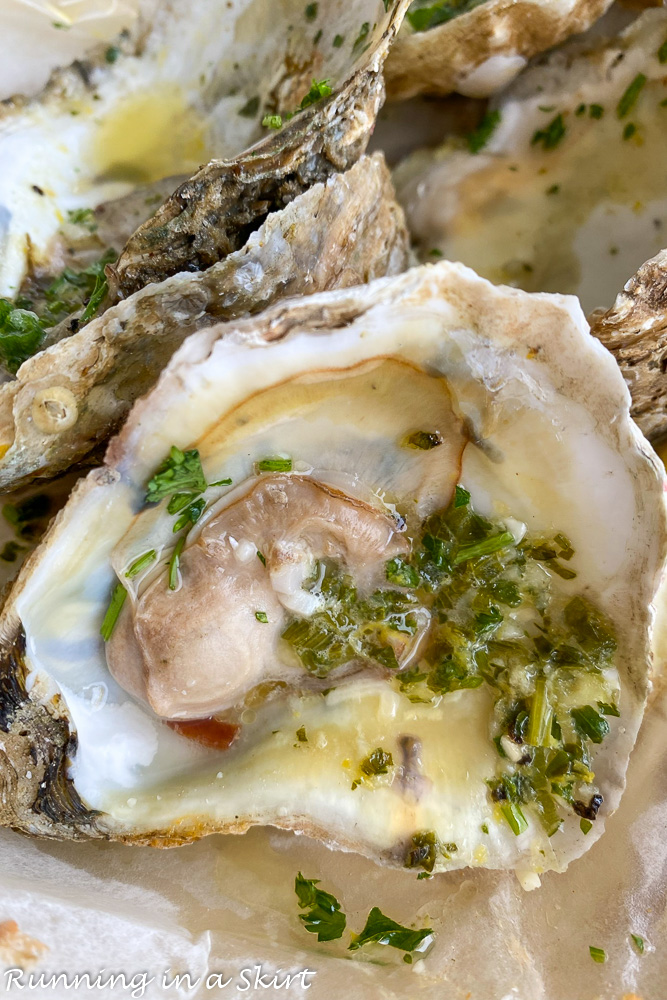 If you are new to St. Simons the island is located off the coast of Georgia and is part of the Golden Isles and the Sea Island chain extending from North Florida to South Carolina. From its southern charm, gorgeous beaches, and delicious food, it's a perfect place to vacation. There are so many lovely things to do including visiting the dozens of St. Simons Island Restaurants.
If you like to vacation in a place with more nature and less development, this place is for you. Just look at these gorgeous beaches!
Learn more about St. Simons Island: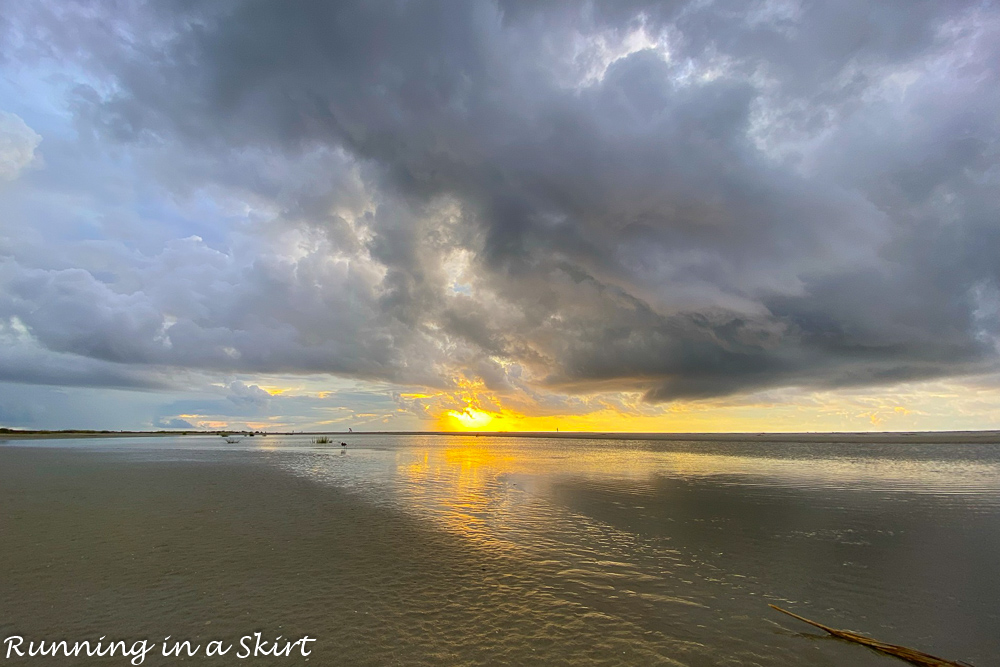 Now that you know a little more about this gorgeous island, let's dive into those Best St. Simons Island Restaurants. Get ready to be hungry!
These are just my favorites from my travels and research. If I missed one of our favorites, be sure to leave a note about it in the comments below.
Note: The meals from my trip were all takeout, so the restaurant's plating and presentation aren't actually depicted here. 🙂
Best St. Simons Island Restaurants
Click To Tweet
The Best St. Simons Island Restaurants
The Half Shell
The Half Shell was actually my favorite St. Simons Island Restaurants! This cute restaurant is in Pier Village are located just off the main street sections of town. It's known for fresh shrimp and oysters.
These Cajun Oysters were one of the most delicious things I've eaten in a while. So rich and flavorful! I wish I would have gotten a few orders of these because they were so good.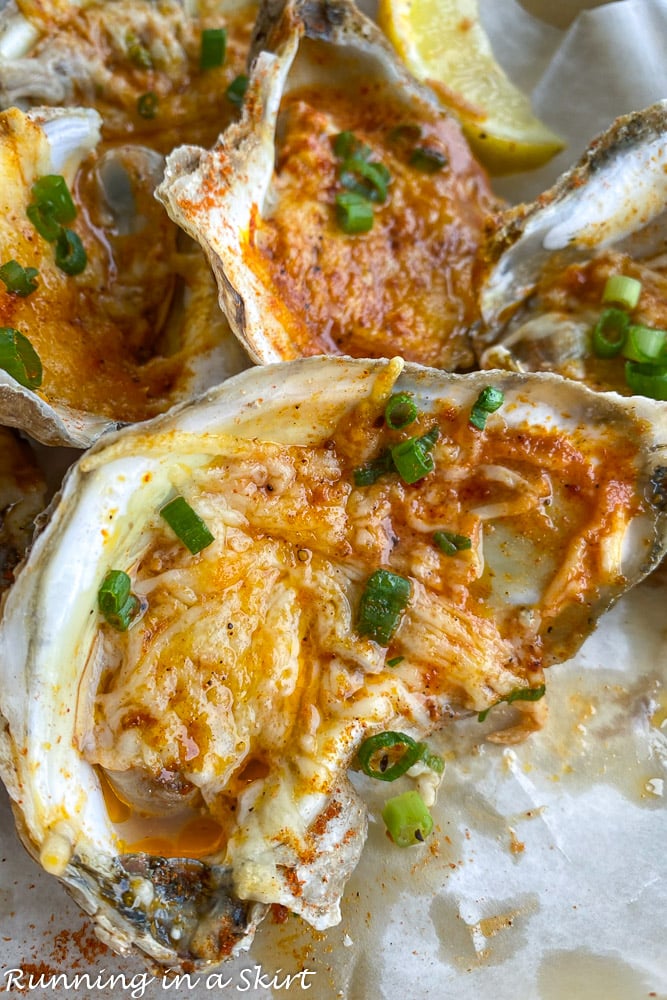 I also loved the fresh Shimp Ceviche made with locally caught Georgia shrimp. It was light, fresh, and addictive.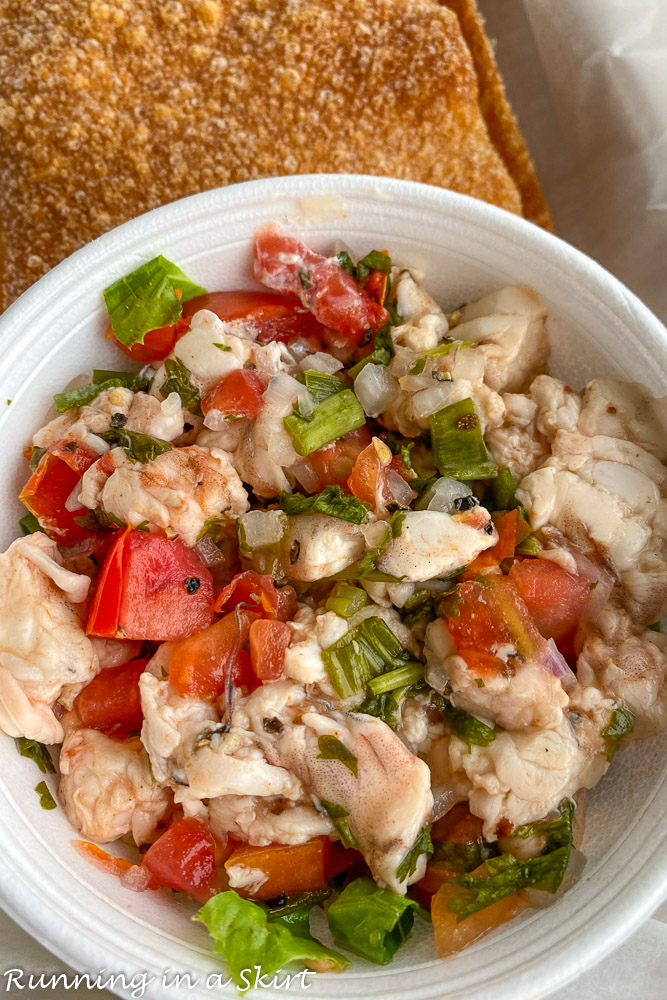 And this Blackened Fish Sandwich was super memorable. I love GOOD fish sandwiches and this one was super delish. The fish was cooked perfectly.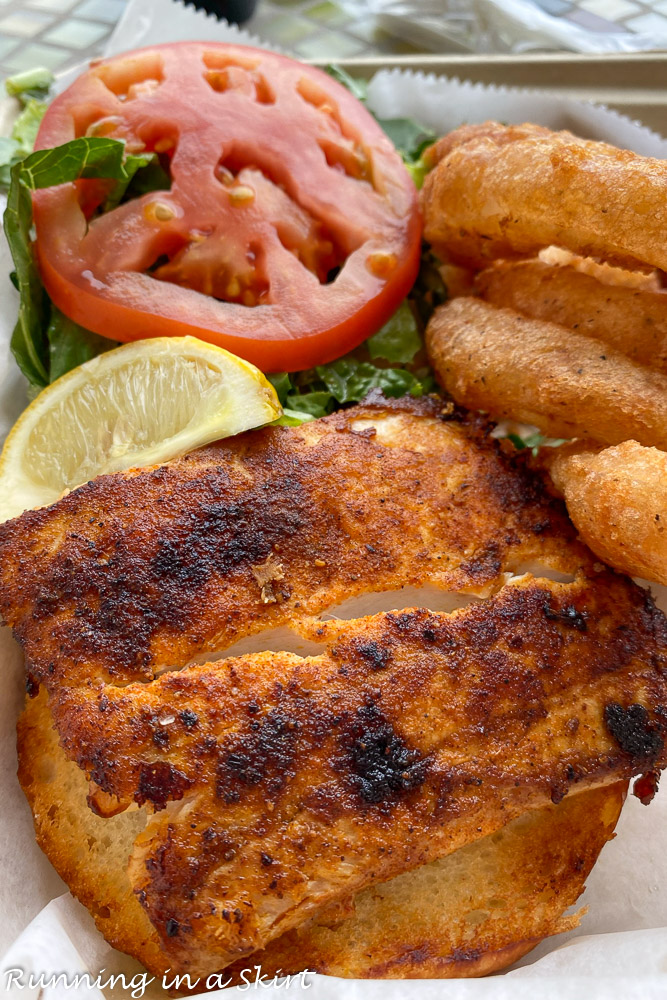 From its cute decor to excellent seafood, The Half Shell was one of the best restaurants in St. Simons.
Crabdaddy's Seafood Grill
When you are talking about iconic St. Simons restaurants, you have to include Crabdaddy's Seafood which has been thriving for more than 30 years. It's a favorite among locals, visitors, and tourists.
They also feature lots of fresh seafood and fish on their menu.
Two of the highlights were the local clams.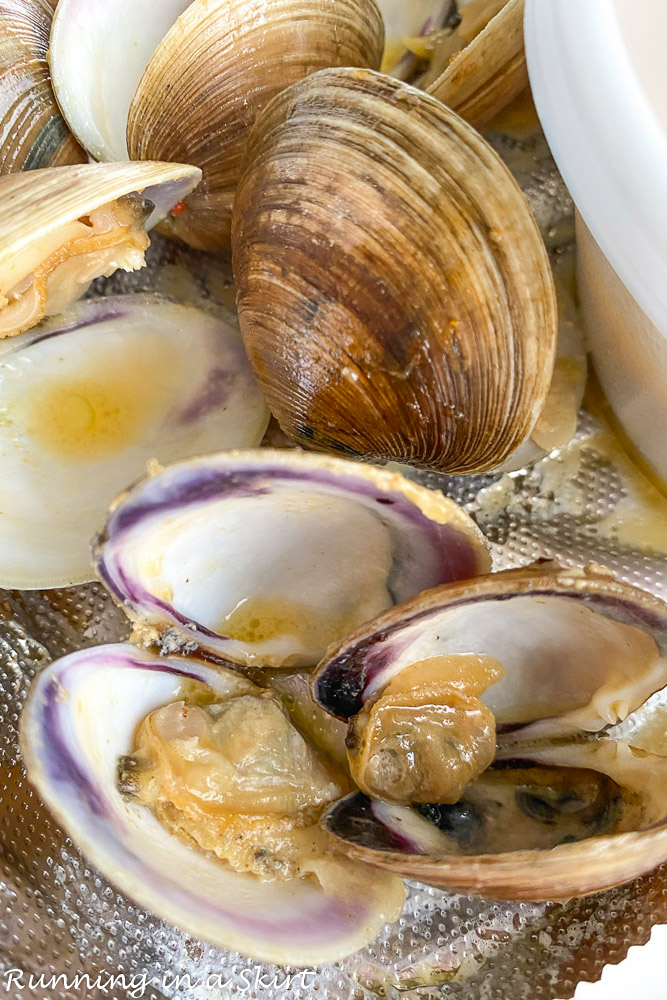 We also loved the Oven-Fried Red Snapper with Roasted Red Pepper and Jalapeno Cream Sauce.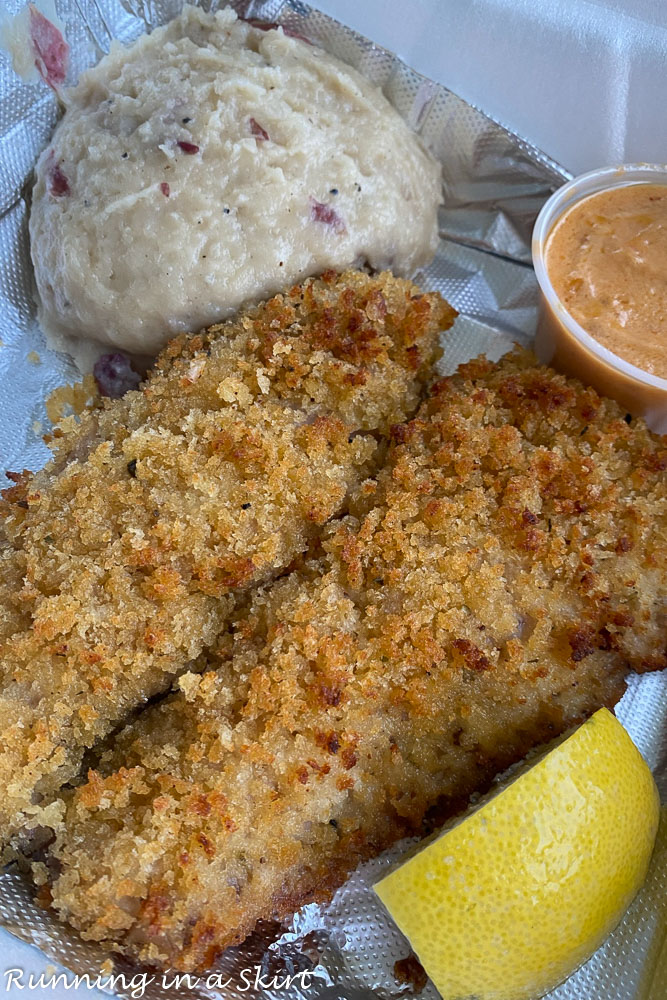 The Crab Soup was also scrumptious! Crabdaddies in a St. Simons institution and a place you have to try when you go.
Porch
You might be surprised to find authentic Nashville-style hot chicken in St. Simons Island! Porch serves the spicy birds along with some coastal favorites including shrimp and catfish. Most people get chicken, but we wanted to try the seafood.
You can get shrimp either grilled or fried with their famous hot sauce. We got them grilled with mild spice and they were delish. That side dish of Mac & Cheese was also some Southern food at its finest. They also have yummy dishes like collard greens and waffles.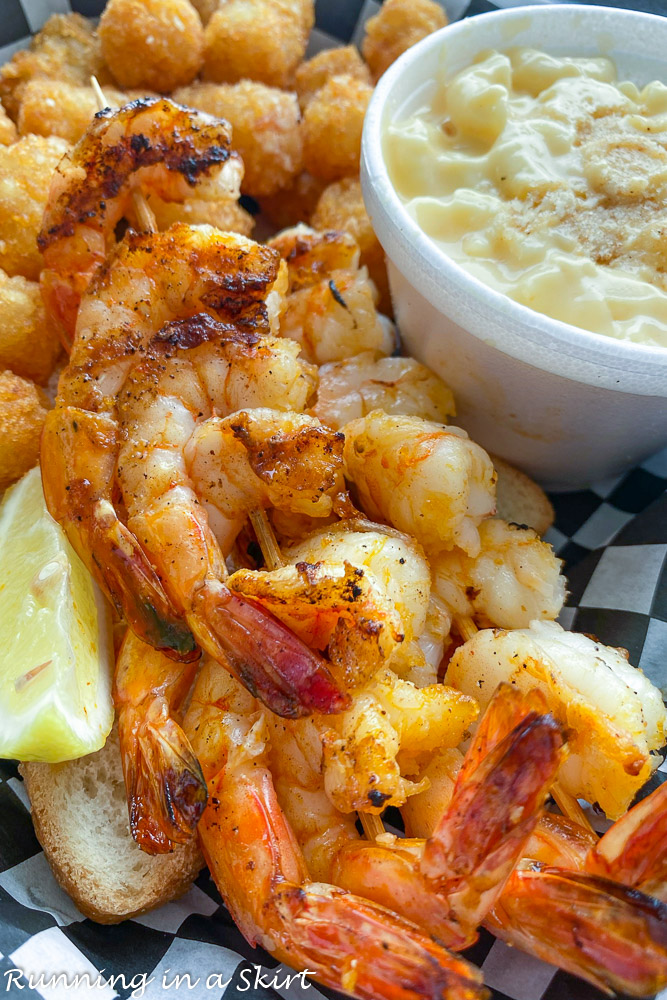 They also served classic southern style fried catfish with the hot sauce and it was tender, flaky and so good.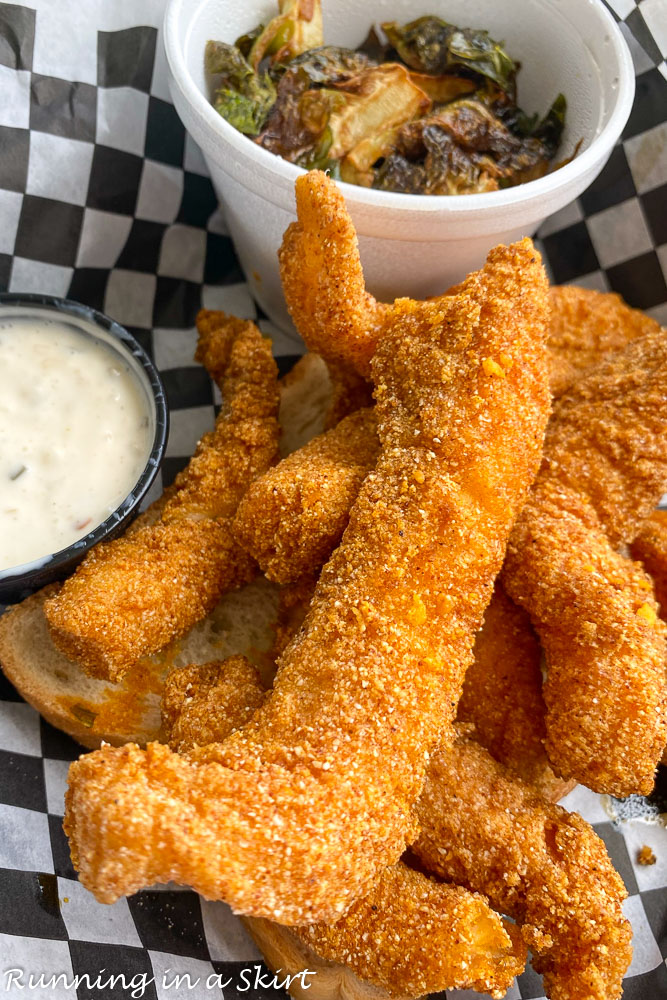 Porch was such a fun change of pace from a traditional beach restaurant. They offer local delivery, which is a wonderful bonus.
Crab Trap
While Porch is unexpected, the Crab Trap is exactly the kind of place you WANT to visit at the beach. It's filled with dive bar-style decor with charming woodwork to look like a ship. It also has holes in the table for your oyster shells.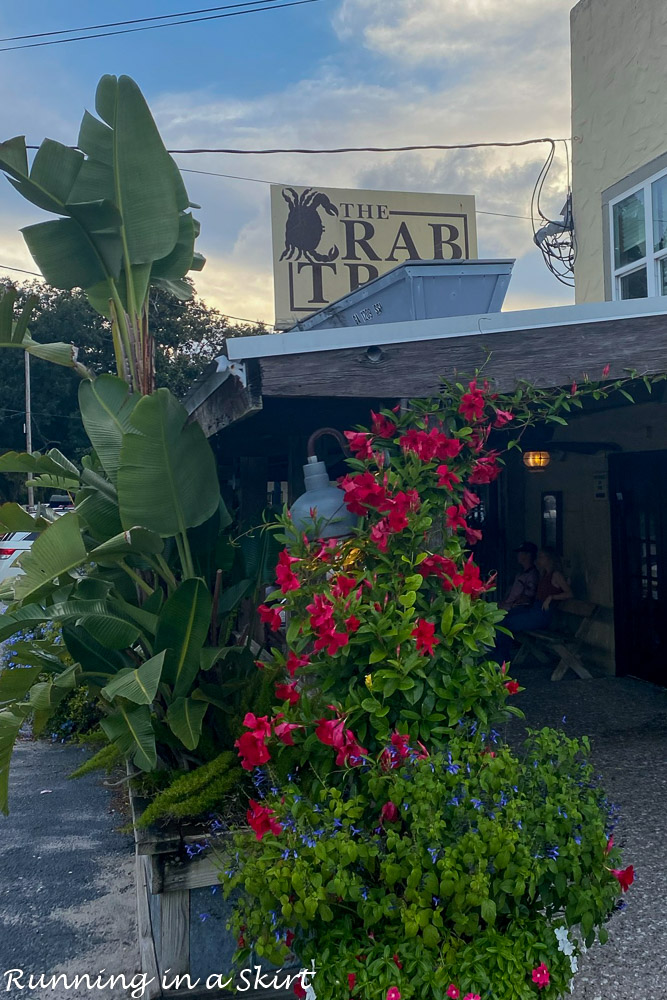 I ordered their famous Crab Soup and it was once again delicious. This Blacked Grouper was also super tasty.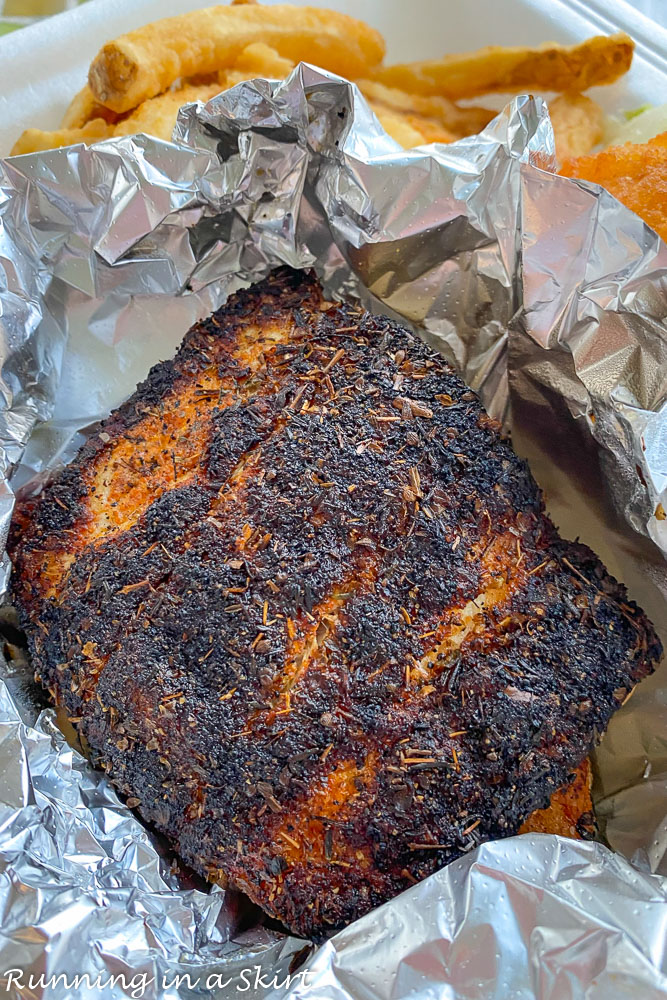 The highlight of the meal was this Blacked Scallops dish. The french fries were somehow double fried with batter and were beyond delish. I'm not really a fries person but I could not stop eating this.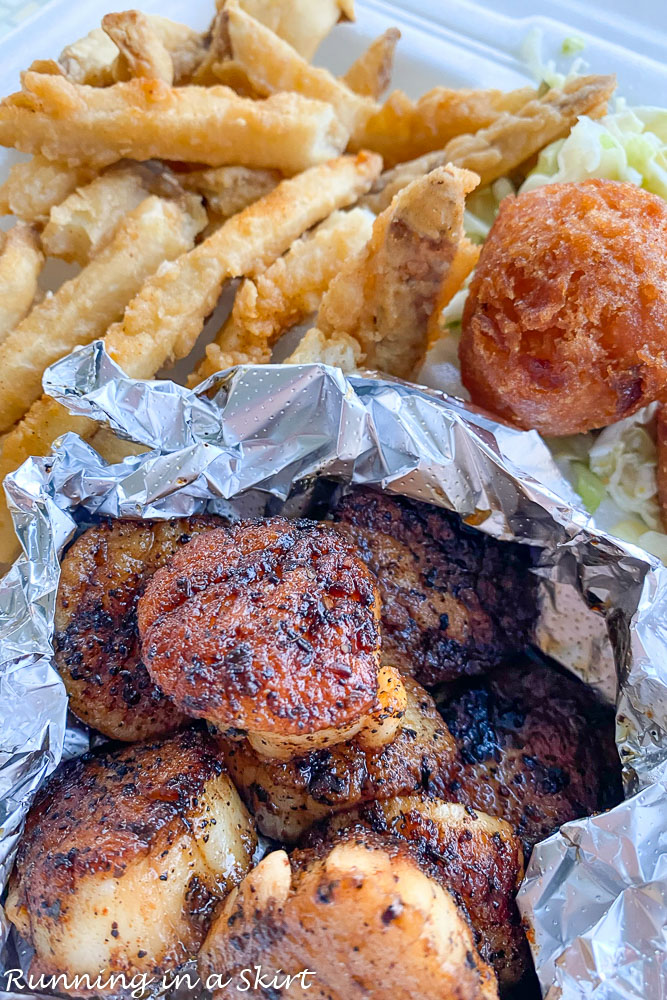 They also have yummy crab legs and oysters on the menu.
If you are looking for a fun family restaurant in St. Simons Island... this is it!
Halyard's Restaurant
Halyards is the perfect place for fine dining. Their elevated menu features lots of fresh seafood but they also had classic non-fish dishes like steak, chicken, and pork. It is one of the best St. Simons Island Restaurants.
I loved the Crispy Fried Calamari which was tender and full of flavor with the fried jalapenos.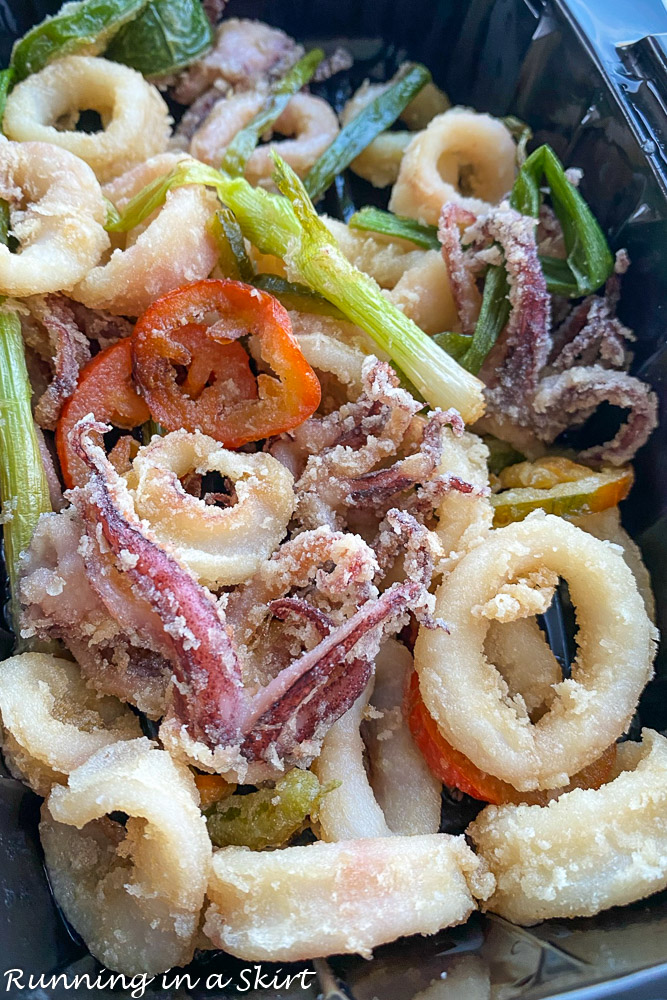 I also really enjoyed the catch of the day.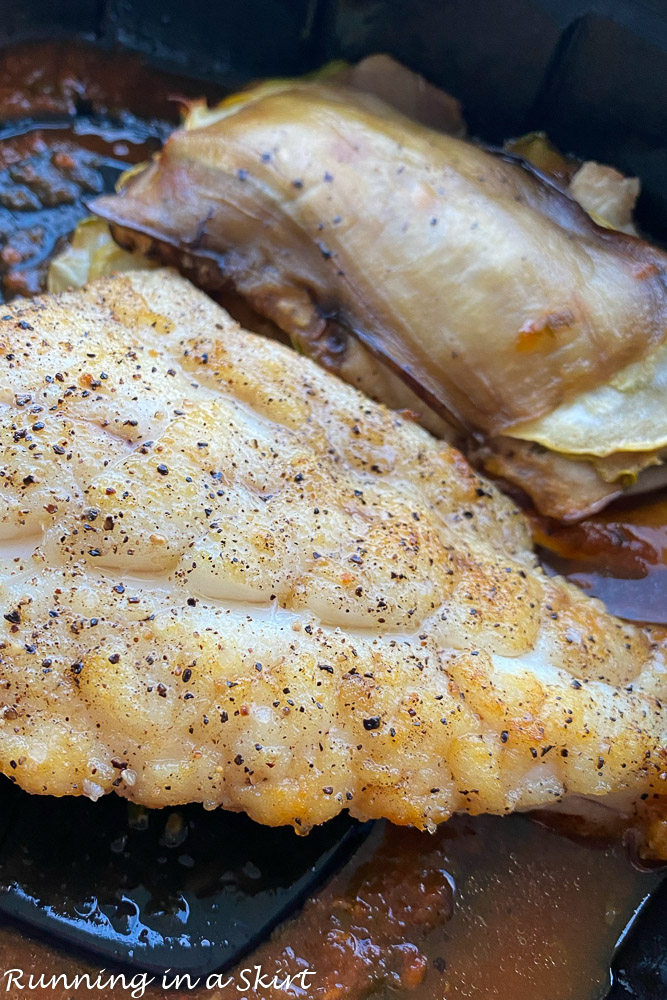 My favorite dish from their menu was this Seared Yellowfin Tuna with a Chive Mashed Potato and Sesame Slaw.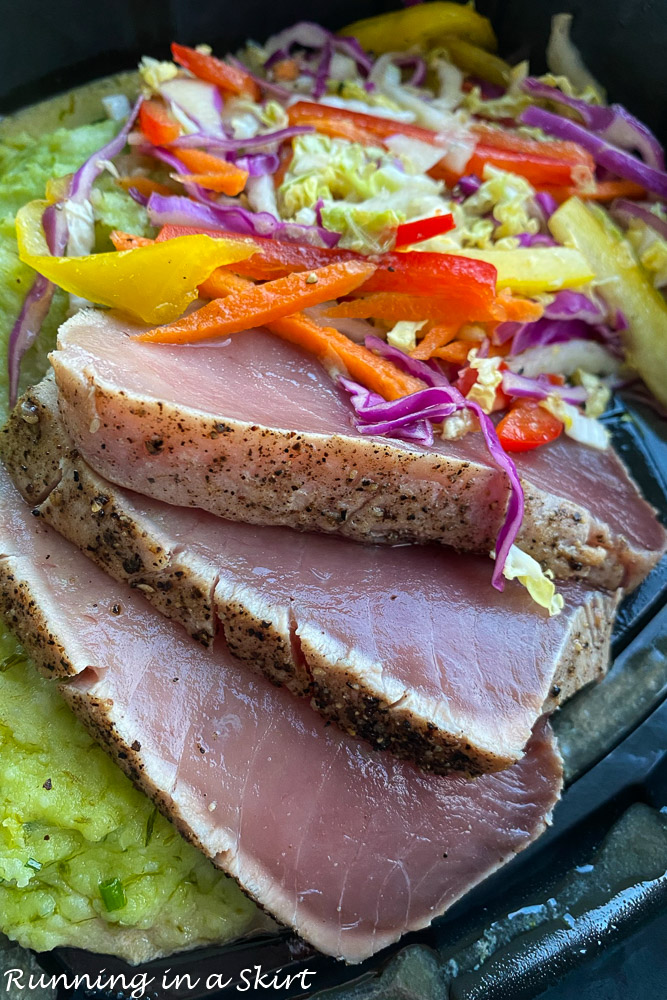 Haylard's also has a delicious breakfast and brunch menu.
They also offer delivery from their website which is an amazing option if you have small kids and are stuck at home.
Bubba Garcia's
Bubba Garcia's is a fun local Mexican joint that's also a fun hangout spot. They have a delicious menu including tacos and burritos.
I tried a bunch of their tacos including the Shrimp Taco, Buffalo Shrimp, Ahi Tuna, Fish Taco, and Calamari Taco.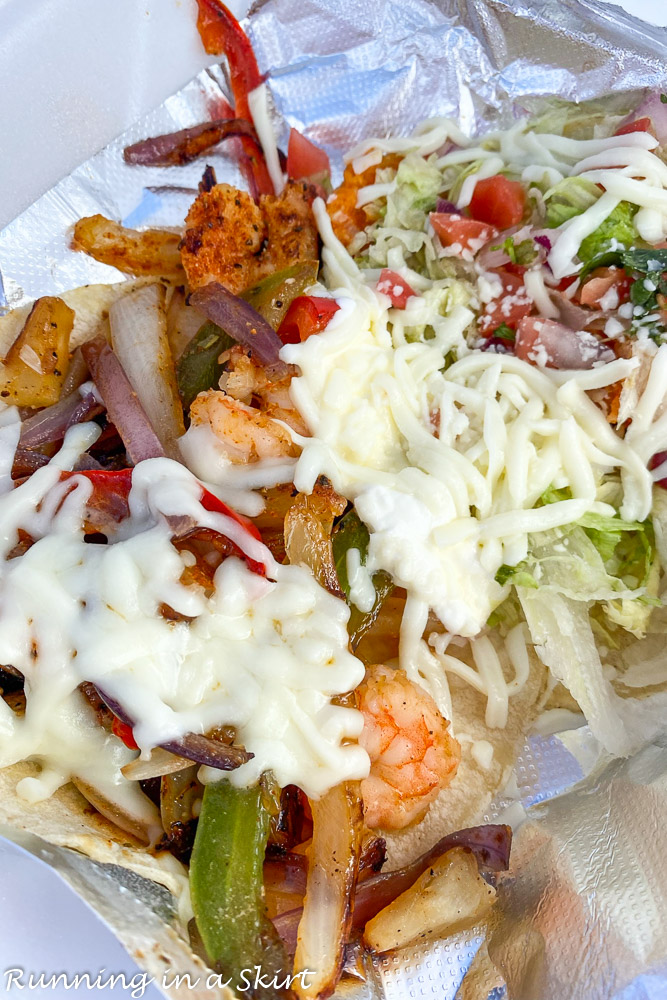 They all had yummy and unique flavors. They were all perfect for a poolside lunch.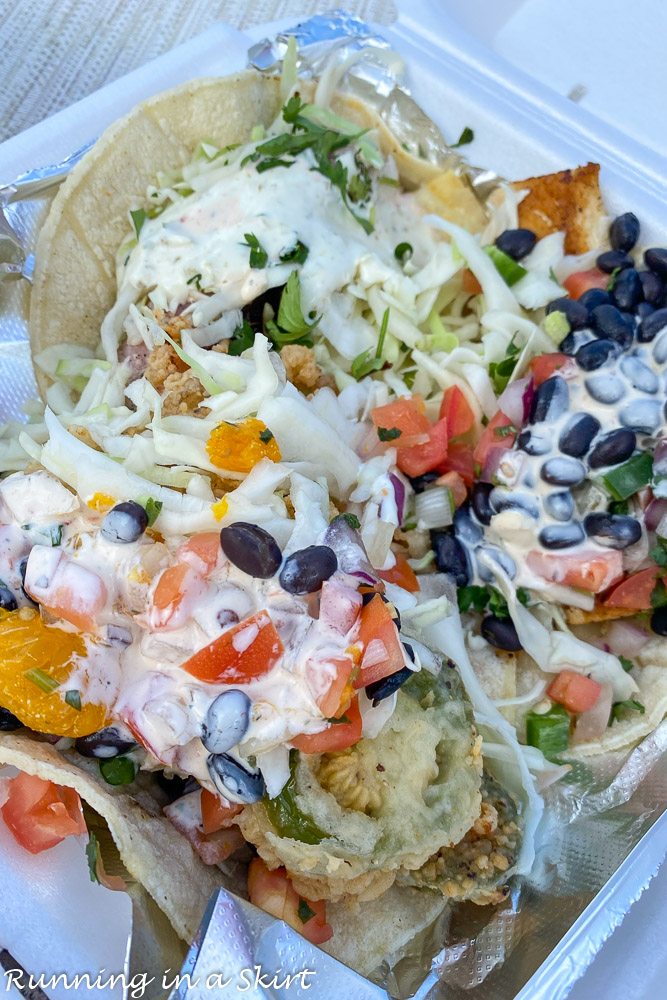 If you are looking for a Mexican fix while on the island, this is a great place to get it.
Sandy Bottom Bagels
My family loves to get fresh bagels on our beach vacations. It's a little tradition we have to get bagel sandwiches on the first day of our trip and take out bagels for the rest of our time there. Luckily St Simons Island has a delicious local bagel shop, Sandy Bottom Bagels.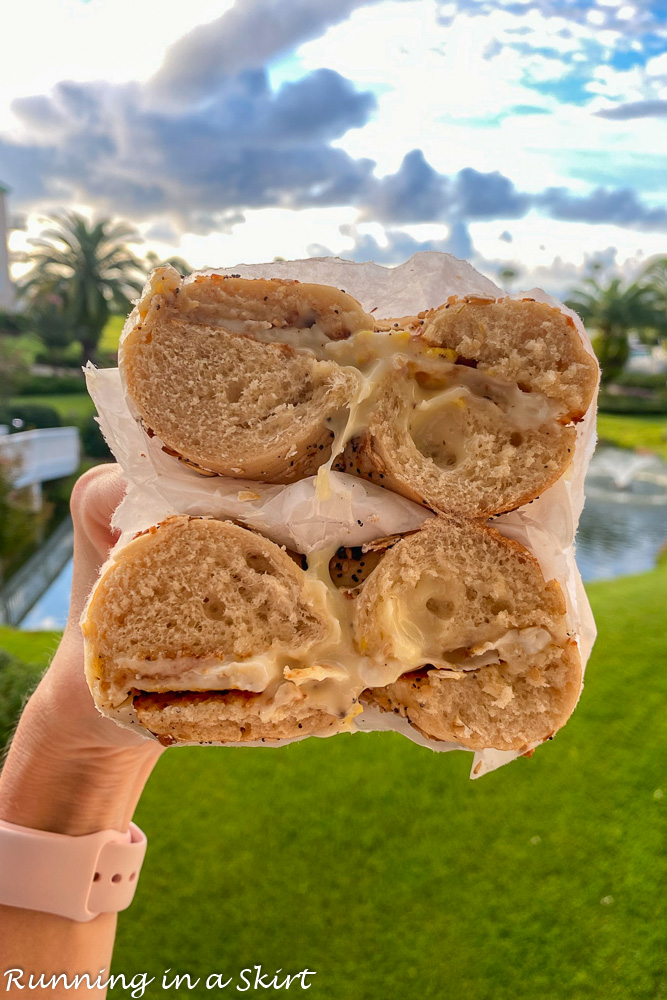 They have everything from bagel sandwiches to fresh bagels and cream cheese to go. Plus they serve local coffee from Wake Up. We really loved their bagels and this is one of the best restaurants on St. Simons Island.
More Restaurants to Try:
There are so many St. Simons Island restaurants that it's hard to pick just a few! Here are a few more iconic and can't miss restaurants to add to your vacation itenerary.
You'll Love St. Simons Island Restaurants
With more than 70 restaurants on a tiny island, you are bound to love many of the St. Simons Island restaurants. I love to eat well on vacation and Saint Simons did not disappoint in the food department. I enjoyed everything from oysters, shrimp, and seafood during my trip and loved every bite. They have loads of fresh seafood and some unexpected finds on an island including Nashville-style hot chicken and even barbecue. I love that the food included lots of nods to the southern culture that is such a huge part of this section of the country.
St. Simons is a great place to enjoy nature, explore history, and eat good food.
On your first or next trip to St. Simons Island be sure to make a few of these restaurants on St. Simons part of your itinerary. No matter where you decide to eat, you will not be disappointed!
Did I miss your favorite? Be sure to leave it in the comments below.
Best St. Simons Island Restaurants
Click To Tweet
More on St. Simons Island:
Pin for later...