Hi there! With the Hub's fall tax season FINALLY over we had such a fun fall week. He's been working super long hours for nearly 2 months, so it was so wonderful to have him back to do things with the twins.
The highlight of the weekend by far was the PUMPKIN PATCH!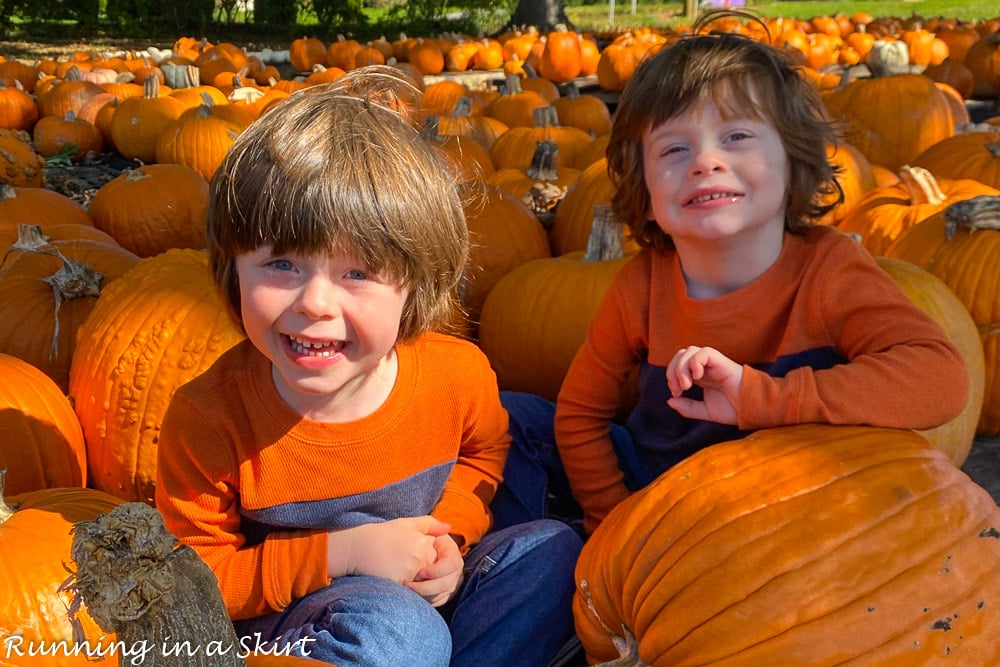 The boys were so excited about it and SO into it. I decored the house in pumpkins recently for fall so they have been a little pumpkin obsessed.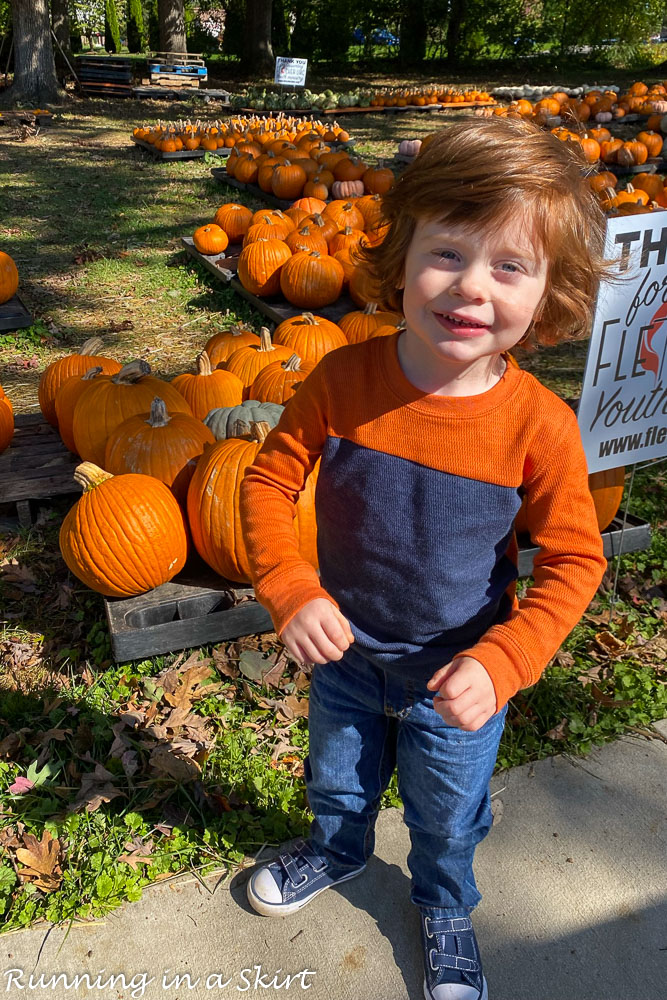 They both picked out a bunch of pumpkins.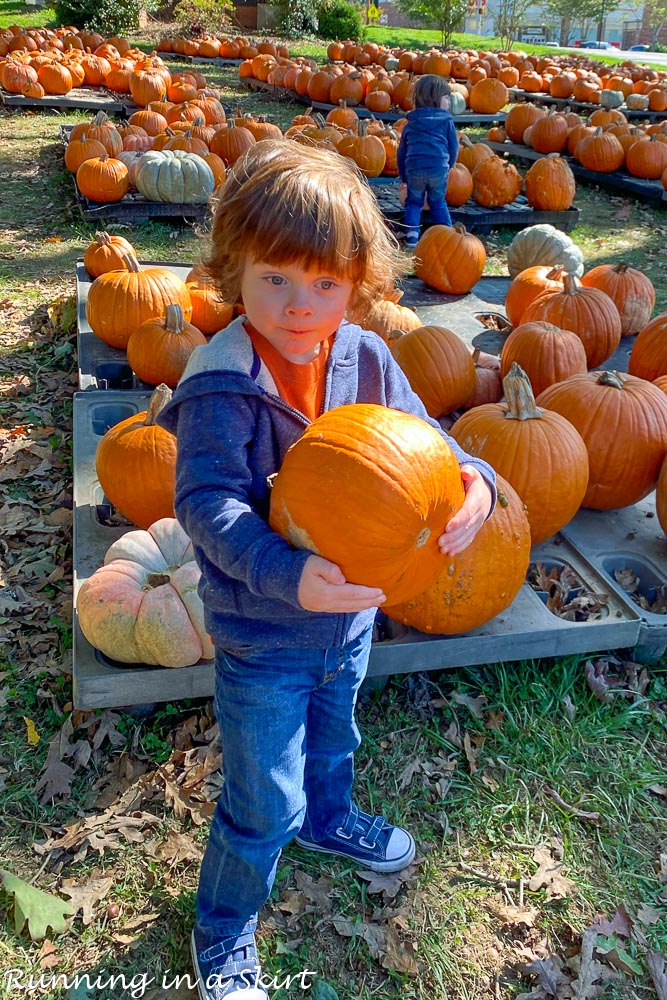 They were so cute and ran around in such a good mood.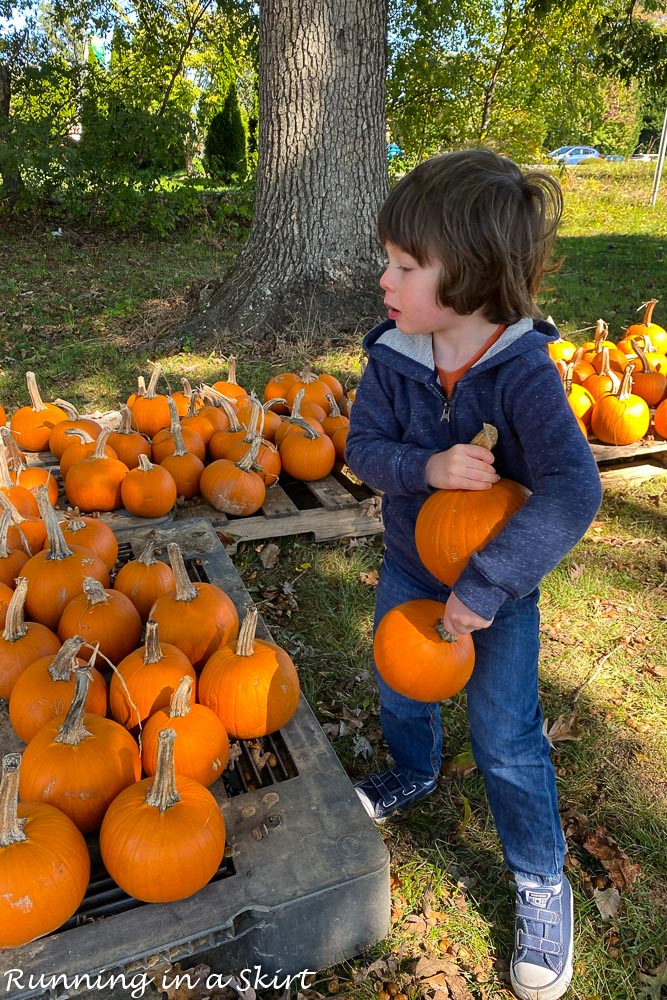 It's been really fun to do these things so far this year because it's really been clicking with them.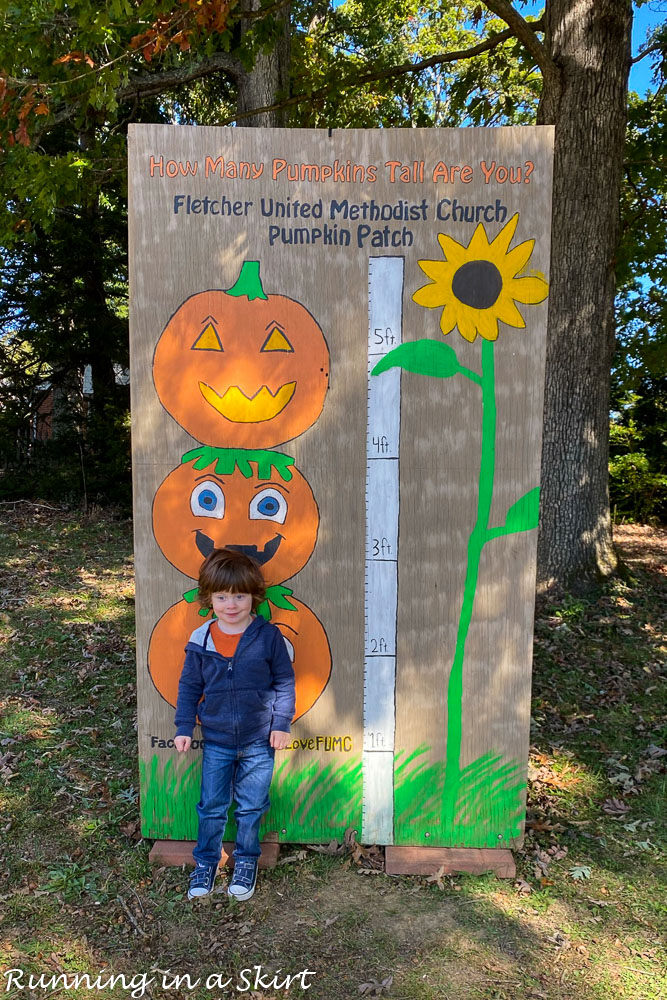 Their enthusiasm makes going to things like this even more fun.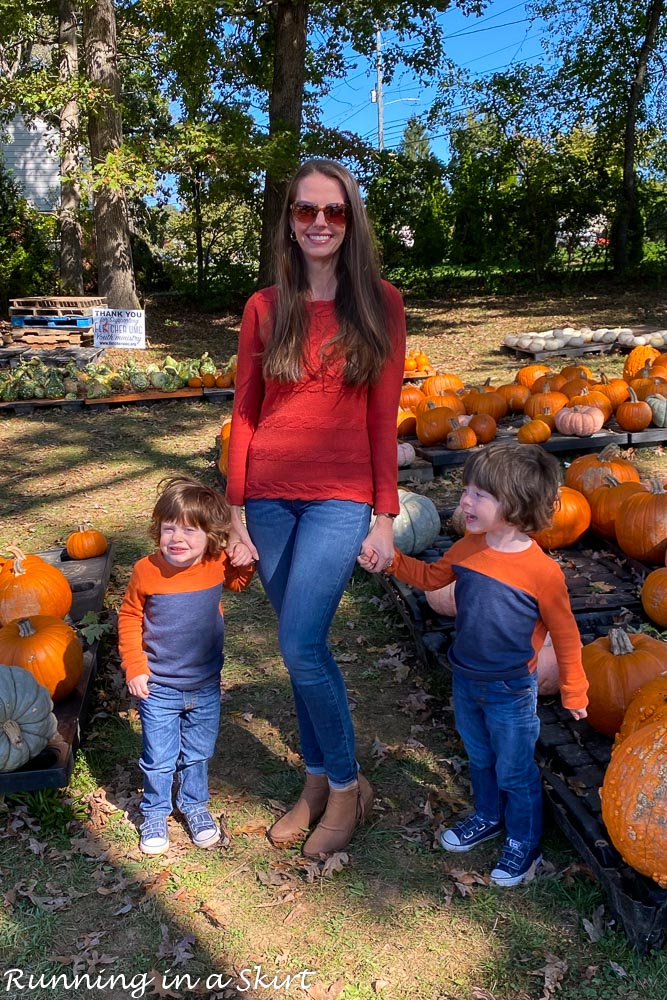 We also took a short family adventure to the Arboretum!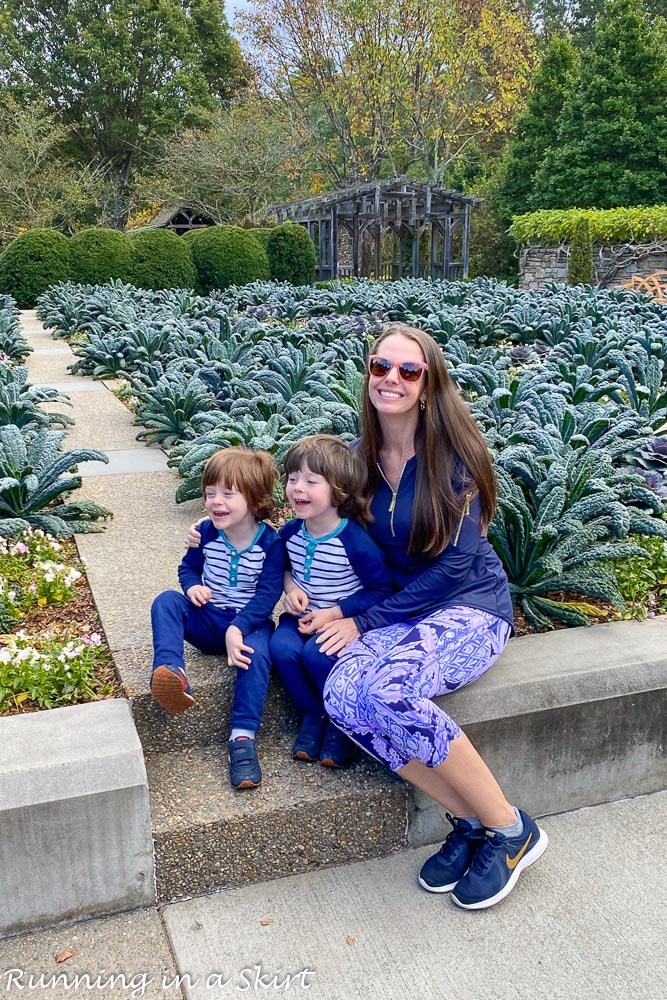 It was a gorgeous fall morning and the color is just starting to show in Asheville. There was lots of uncrowded outdoor space for them to explore, which was exactly what we were looking for.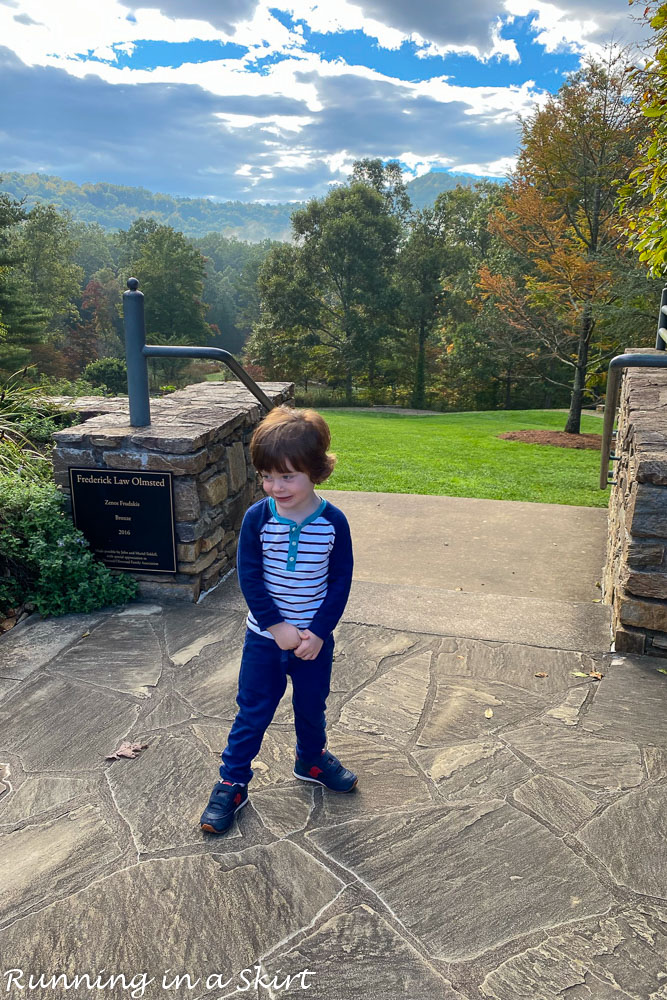 We also got to see their new pond exhibit.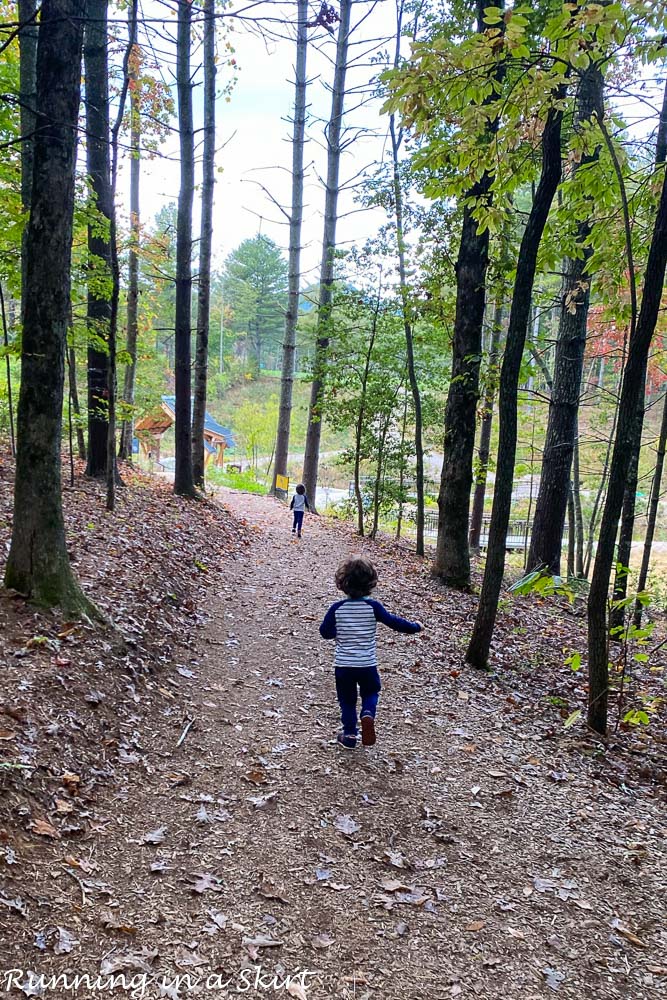 A worker tried to catch a salamander for them, which was super entertaining for the boys. It's a great addition to the Arboretum for kids! I'd recommend stopping by.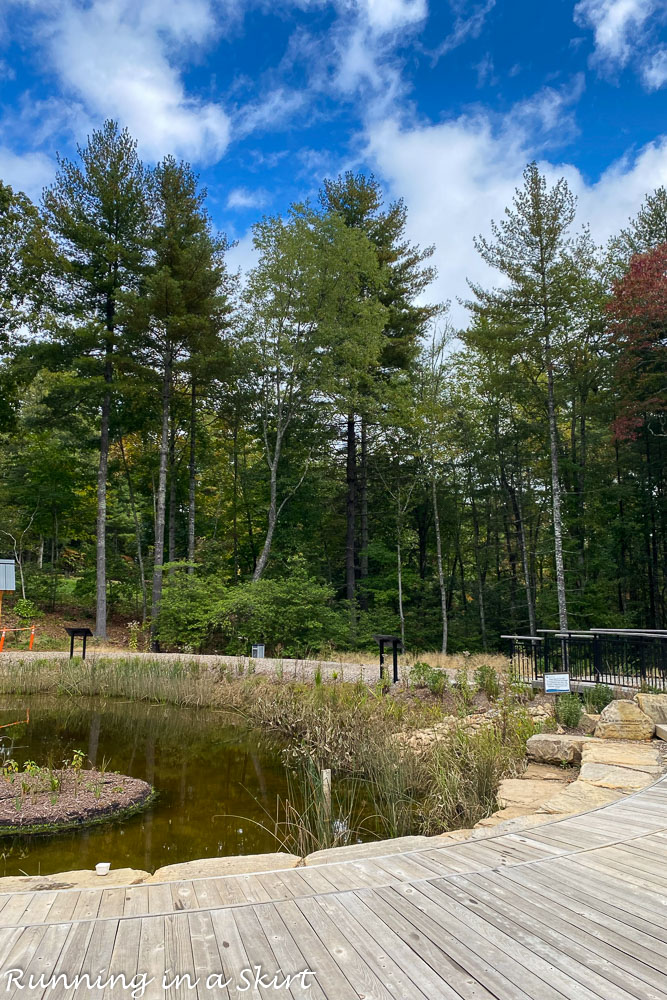 Another highlight of the week was my fall flowers are finally blooming. The garden was looking pitiful so I decided to pull it out and put mums in it this fall.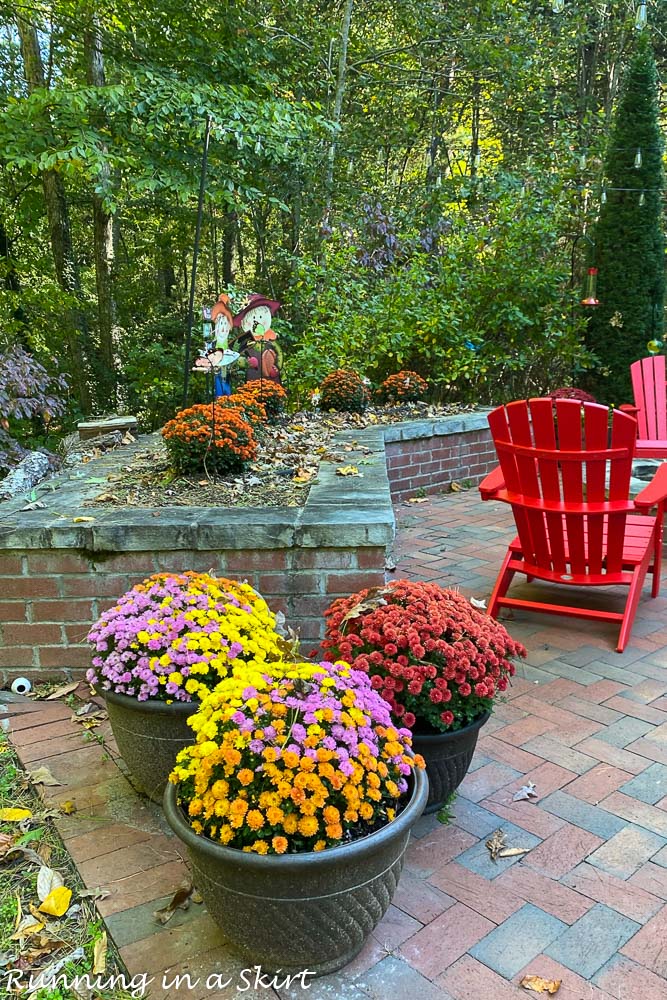 I love how it came out and it's been making us use this space even more.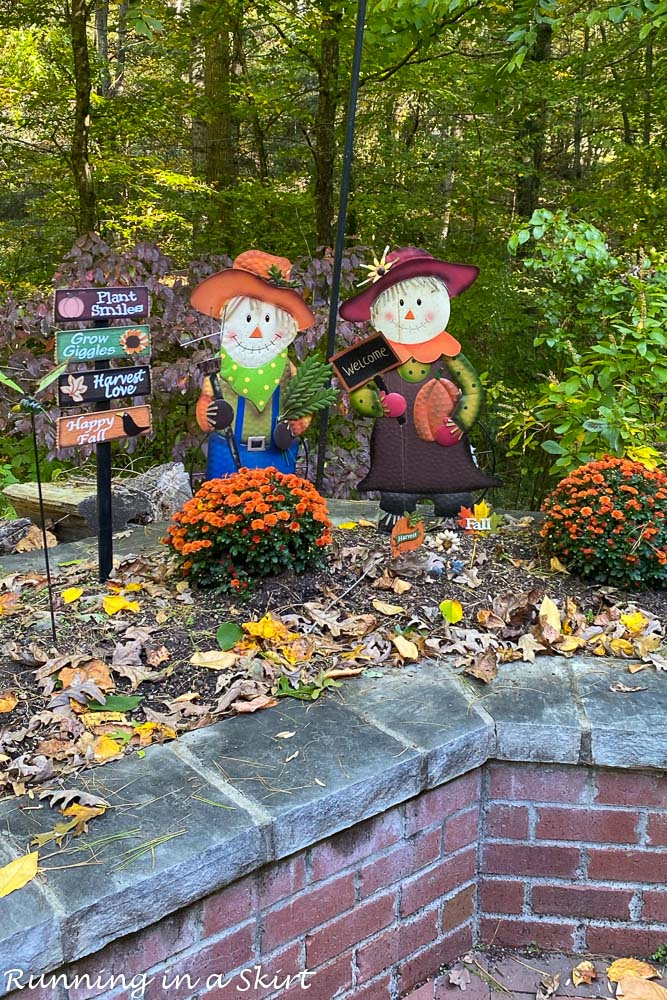 That's about all for the week! I'm grateful for a healthier week and little adventures with my family. I hope you had a nice week too. Let me know what you've been up to in the comments.