Hi guys! Thanksgiving 2022 wasn't exactly as planned (isn't that the story of life lately?) but we still had a lovely holiday. It was the first time since 2016 that we'd hosted family for a holiday at home and it was nice to get back to something we used to really enjoy.
My Brother and his family were supposed to come, but they got sick at the last minute and had to cancel. With them coming we were going to have a much bigger crowd, but I'm grateful my Dad, Margaret, and our good friends Dan and Sommer got to come.
Here's our crowd and the food spread. This year the menu featured smoked turkey, ham, vegetarian stuffing, crock pot mashed potatoes, Mom's Sweet Potato Casserole, green bean casserole, mac and cheese, cranberry sauce, and dumplings.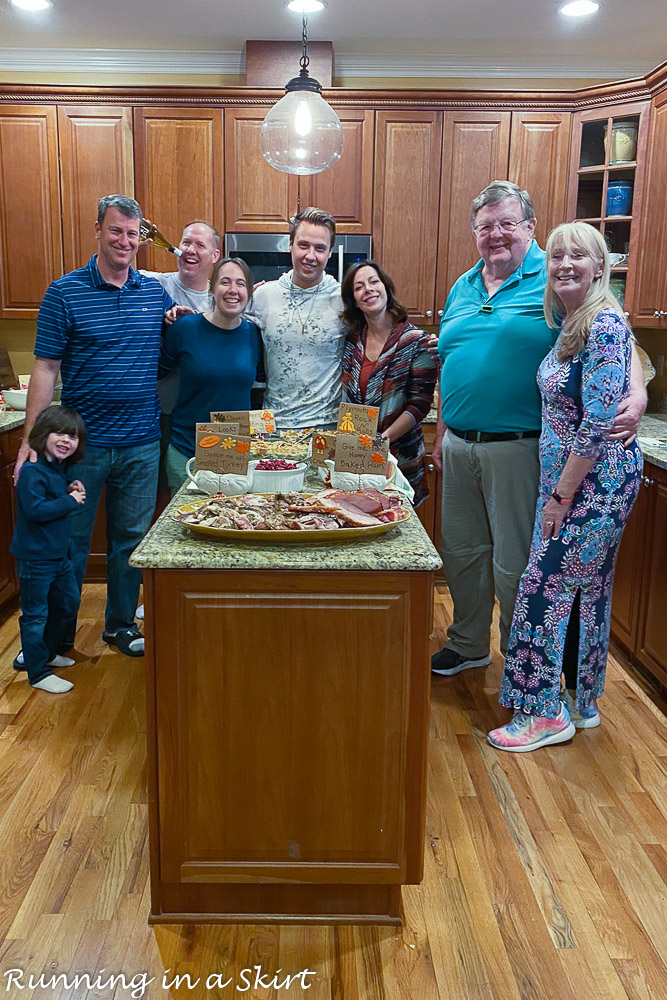 We filled out the sides of the kitchen too with the spread.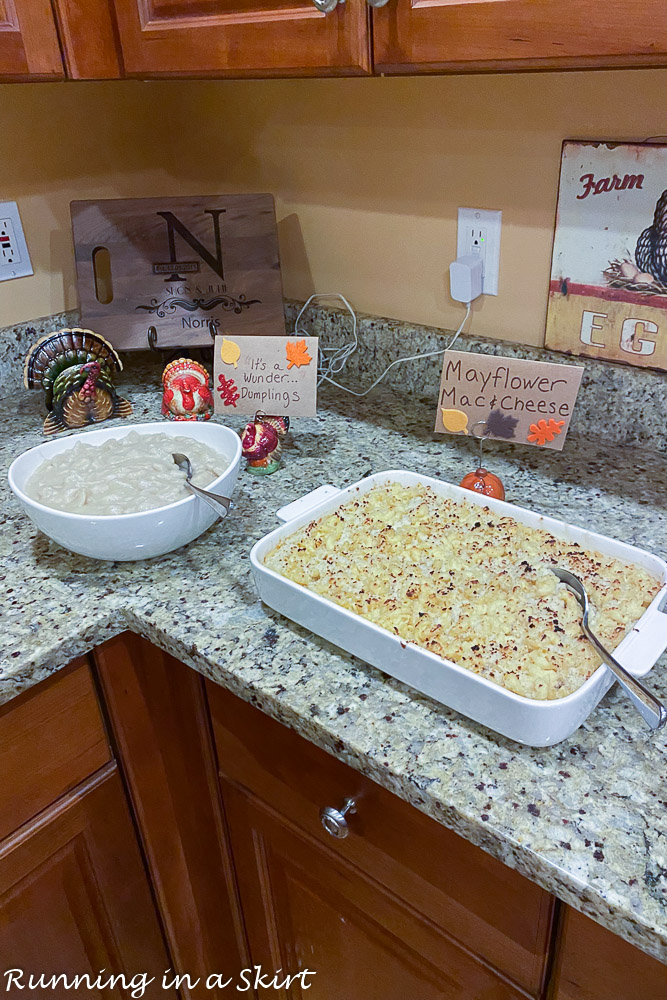 It was fun to pull out all the old recipes, although I did make way too much food since we were expecting 6 more people.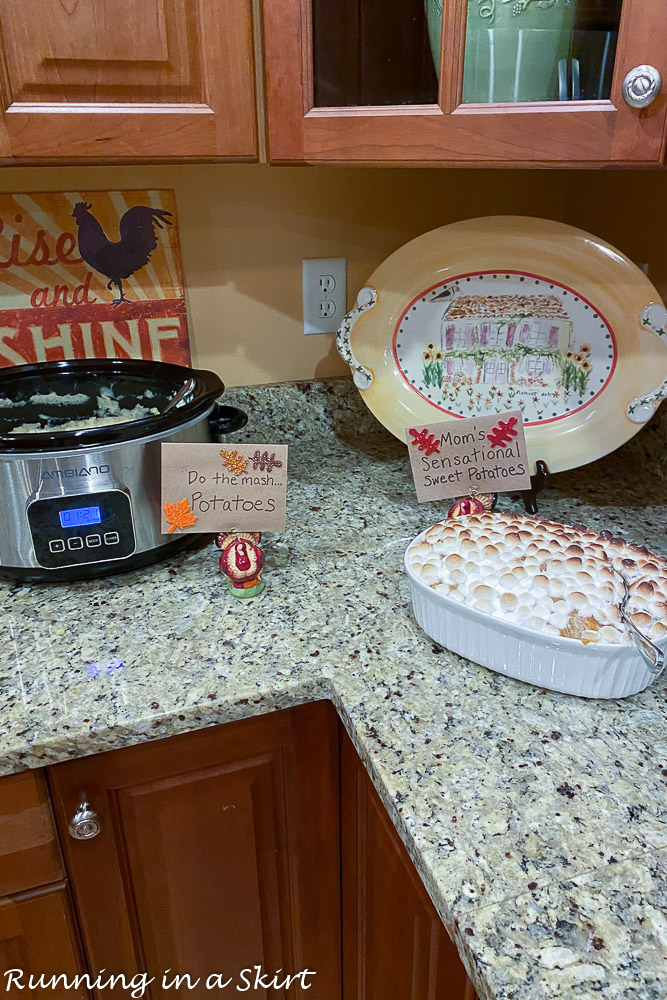 I even made a fun pitcher Thanksgiving cocktail. 🙂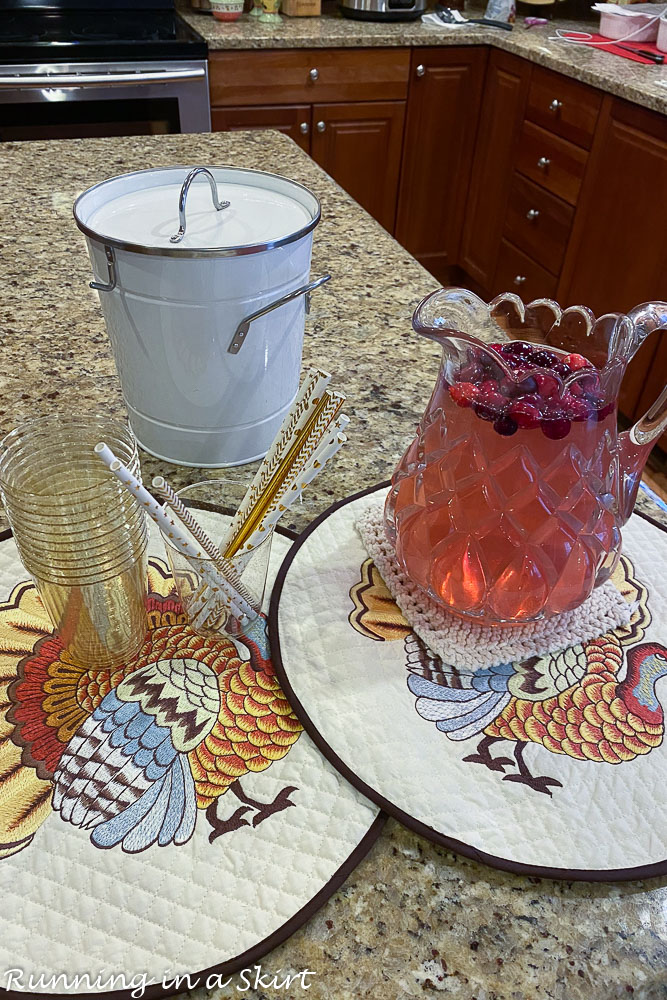 These little turkeys were so excited!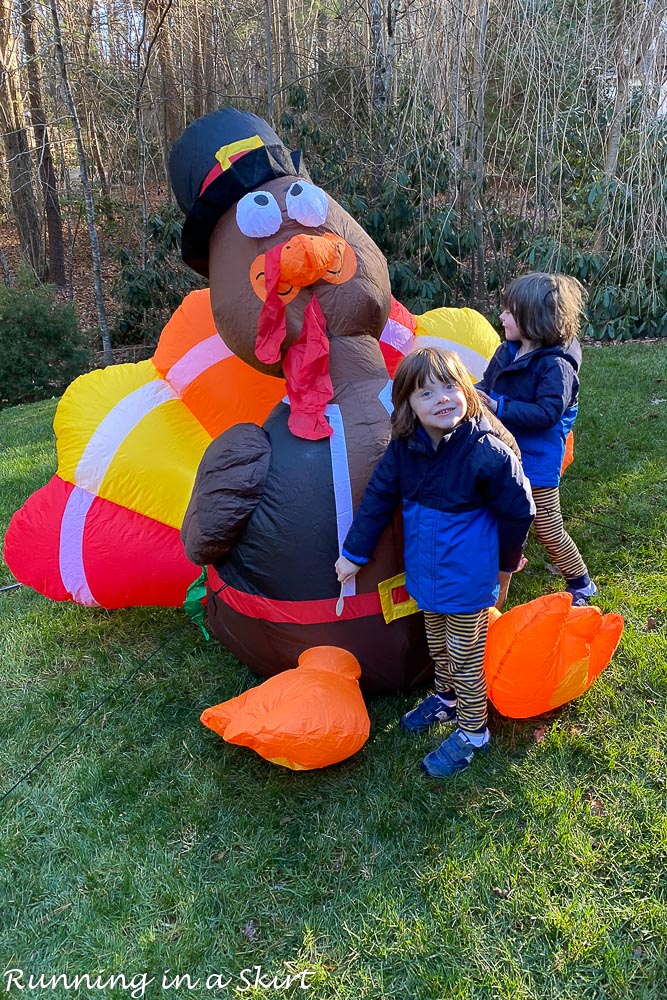 I even sat the table with my Mom's china, which I hadn't used yet since it was passed down to me. It felt very special.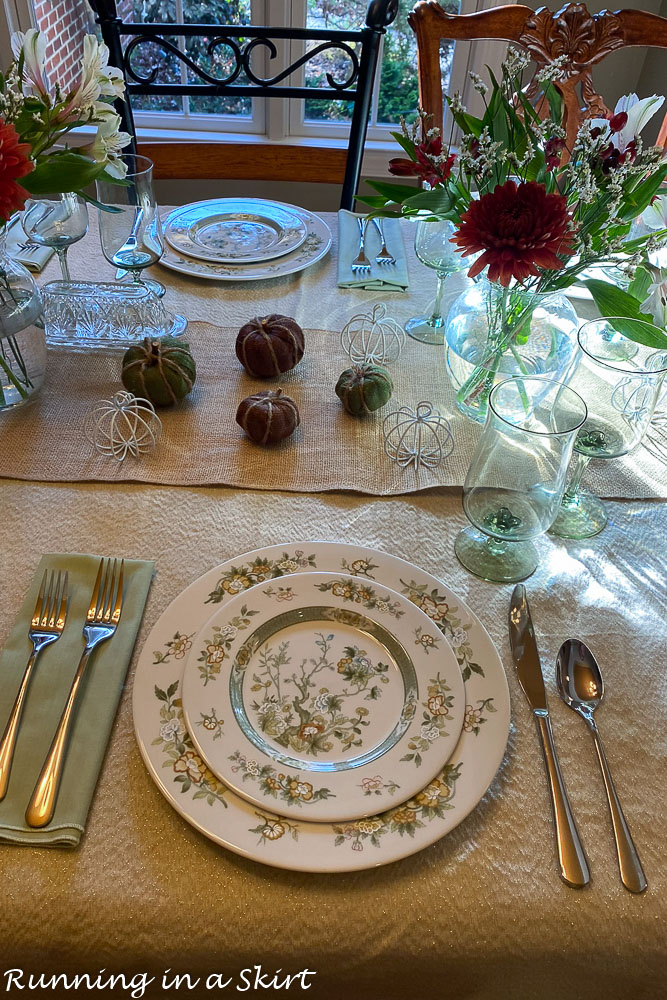 The highlight was getting to see Dad and Margaret!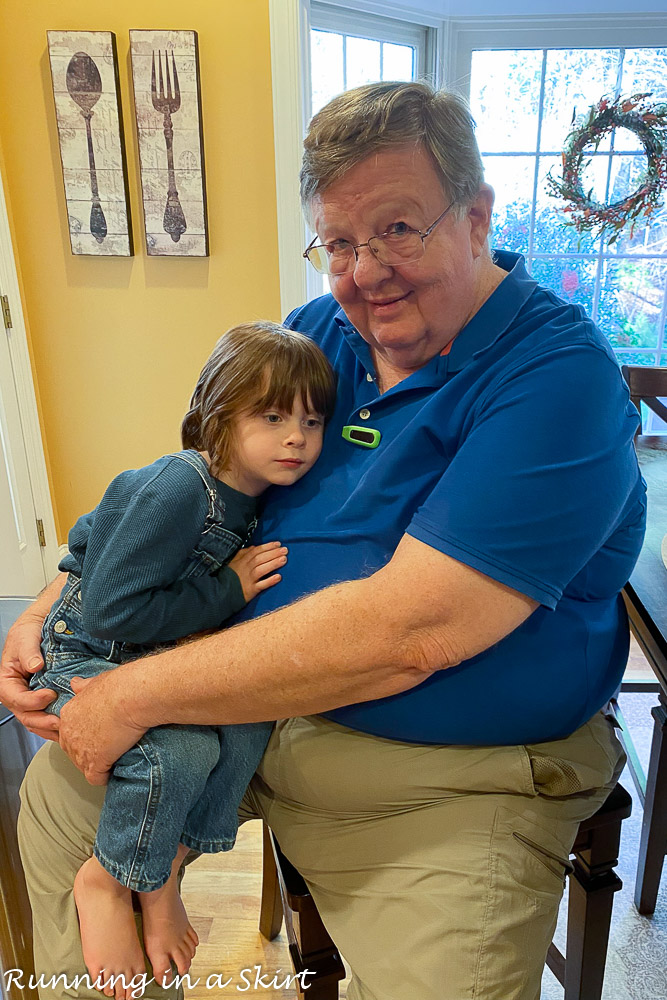 We had so much fun spending the day with them.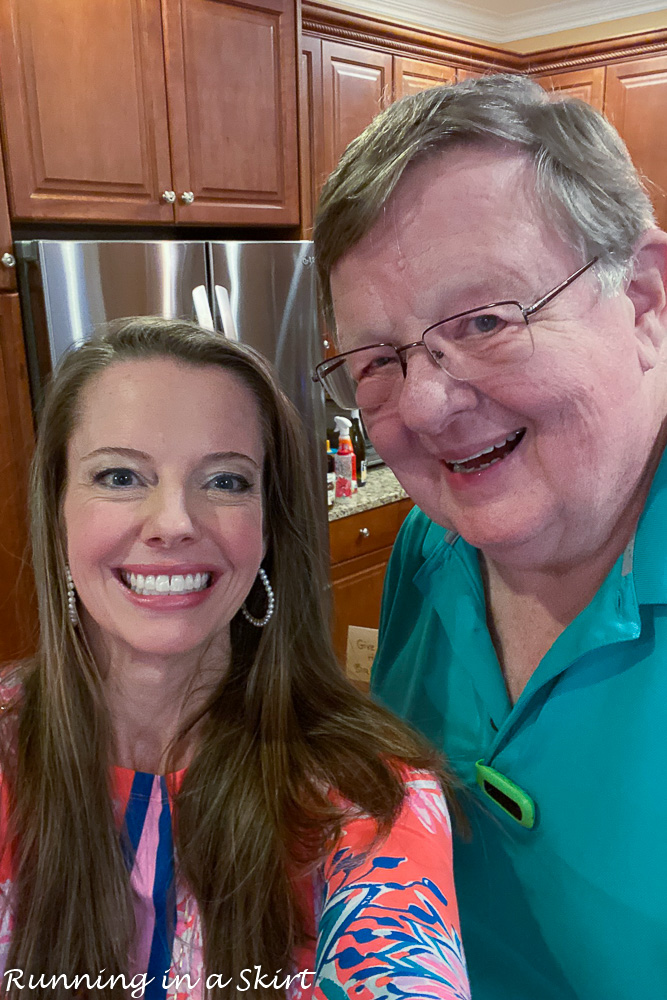 It ended up being a great holiday at home.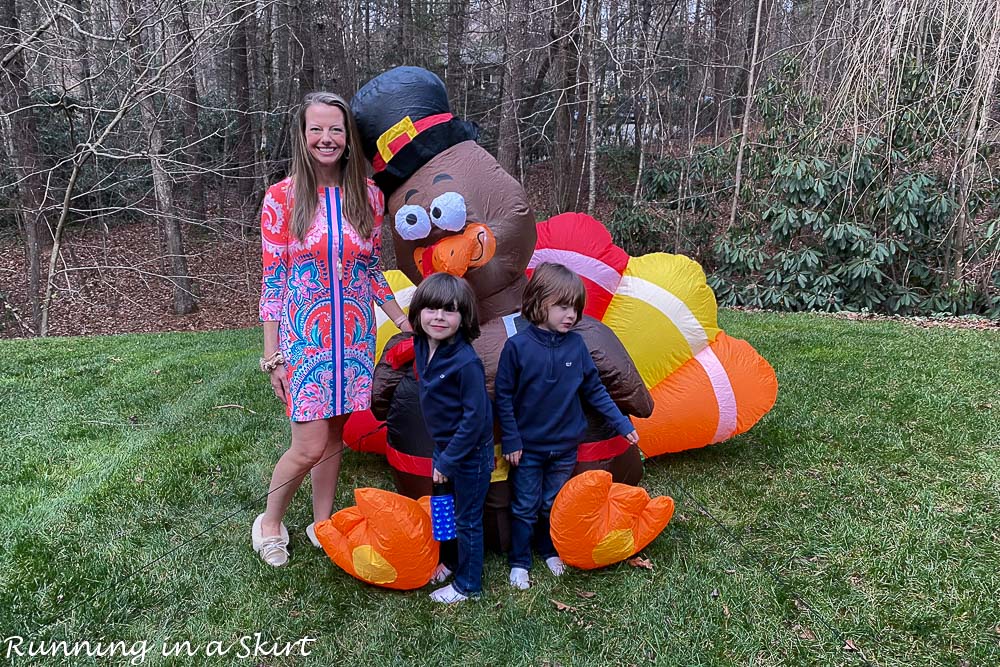 We were supposed to have the rest of the weekend with Dad and Margaret, but the boys ended up getting sick with a cough and cold overnight so they decided to go back home early. We didn't want to get them sick either! We only seem to be well a few days at a time these days, but I was so grateful we at least got to do Thanksgiving day.
The twins had such a great time during the holiday weekend and now we are all so excited about Christmas. The extra time at home this weekend without company gave us plenty of time to put up all the Christmas decor (including all three trees) so we are ready!
I hope y'all had a lovely holiday too!