Hello! Hello! And happy Monday. I hope y'all had a wonderful weekend.
Has everyone entered the 80 Fresh Giveaway going on now? It closes tomorrow at midnight. It's a wonderful way to get a chance to try out this fabulous new company. I also have an exclusive Running in a Skirt discount code for anyone who doesn't win and still wants to try it! I also have an exclusive Running in a Skirt discount code for the Ninja Challenge in Raleigh. It looks like a super fun race. Check out the original posts for details.
Back to the weekend fun, shall we? My weekend was filled with all kinds of fun, friends and good food.
It started Friday night with a visit to my favorite sushi place. You might remember late last summer when I wrote about the sushi place closest to my house closing and having to drive 20+ minutes for sushi? So sad! Well, I was thrilled to learn the same owners who closed, were opening up a similar restaurant nearby. It's not as close as the other place was, but it's still relatively nearby and they had an almost identical menu. So happy now 🙂
Sushi is back in my life!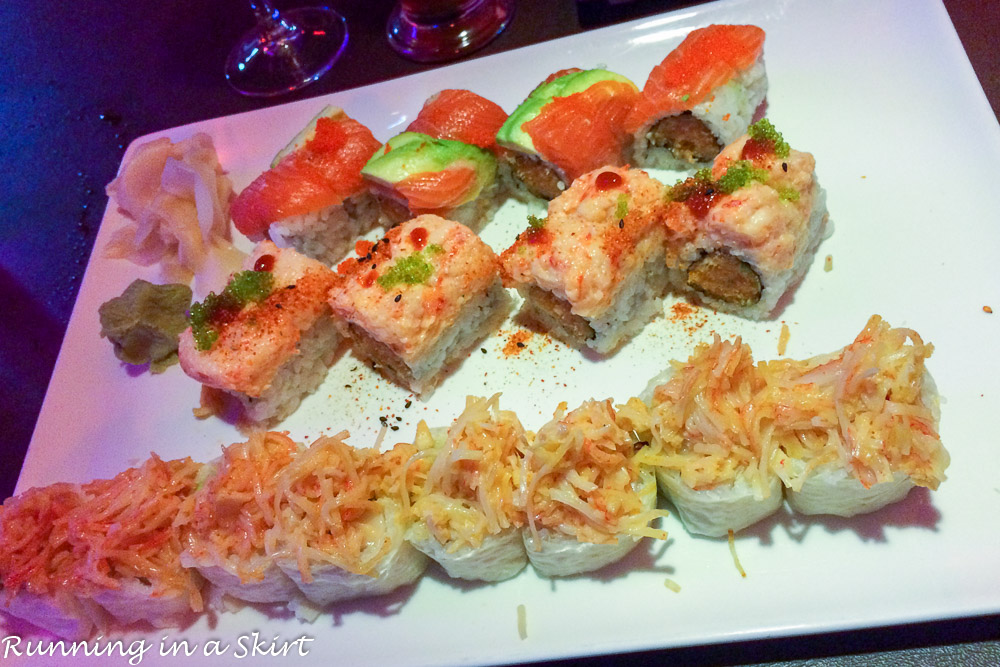 Saturday morning ended up being a lazy morning, working on the blog. I was desperately behind on responding to comments this week, so I got to work! I installed that pluggin that sends an e-mail when you respond to comments. I just found out about it a few months ago, but was apprehensive to add it because I was worried about it slowing my site down. It seemed to not cause any trouble though. Did anyone get those e-mails? Do you like them?
And just on a side note, thank you ALL who leave comments every day. It means so much to me. So much.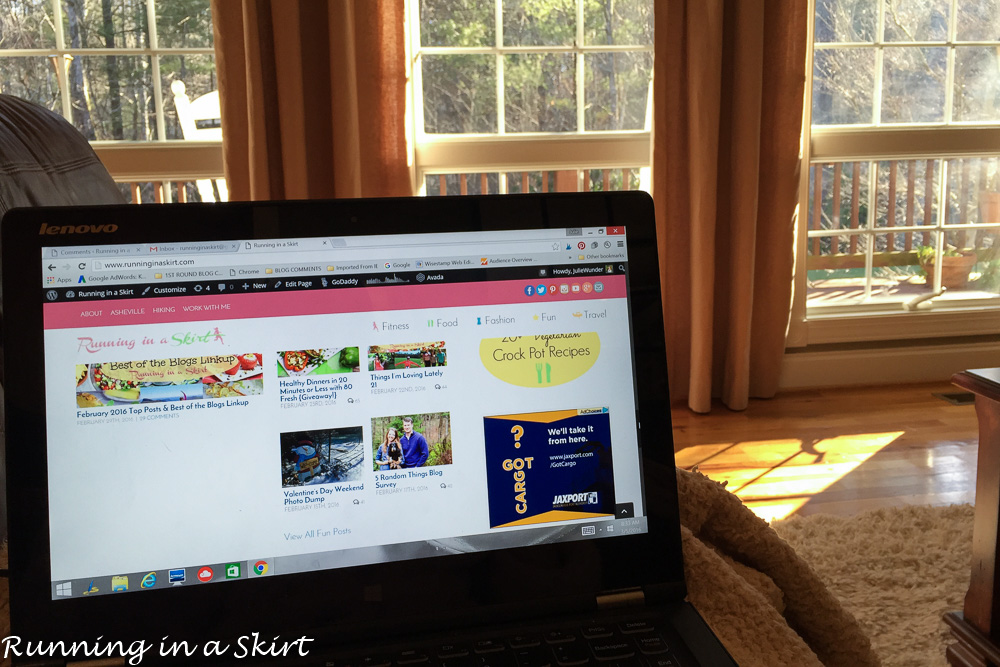 The rest of Saturday involved running a few errands, cleaning out my pantry and making my Crock Pot Taco Soup for a girls potluck at a dear friends house. It was the kind of party where everyone put away their phones/cameras and just caught up, but here's what the soup looked like!
This recipe is SO simple, inexpensive and delicious. If you are looking for an easy, fuss-free weekday meal, I highly recommend it.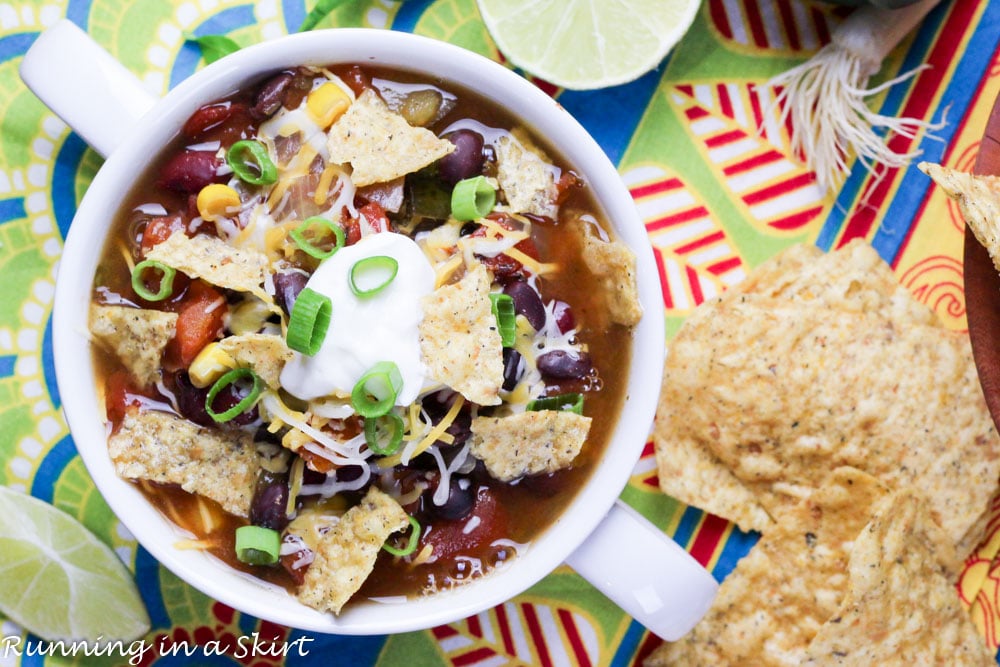 Sunday was a run day for me. There was still a chill in the morning, but I could just feel spring in the air. It was the kind of run where I just felt such joy. I'm so grateful for moments like these. Running is hard, but this is why it's worth it.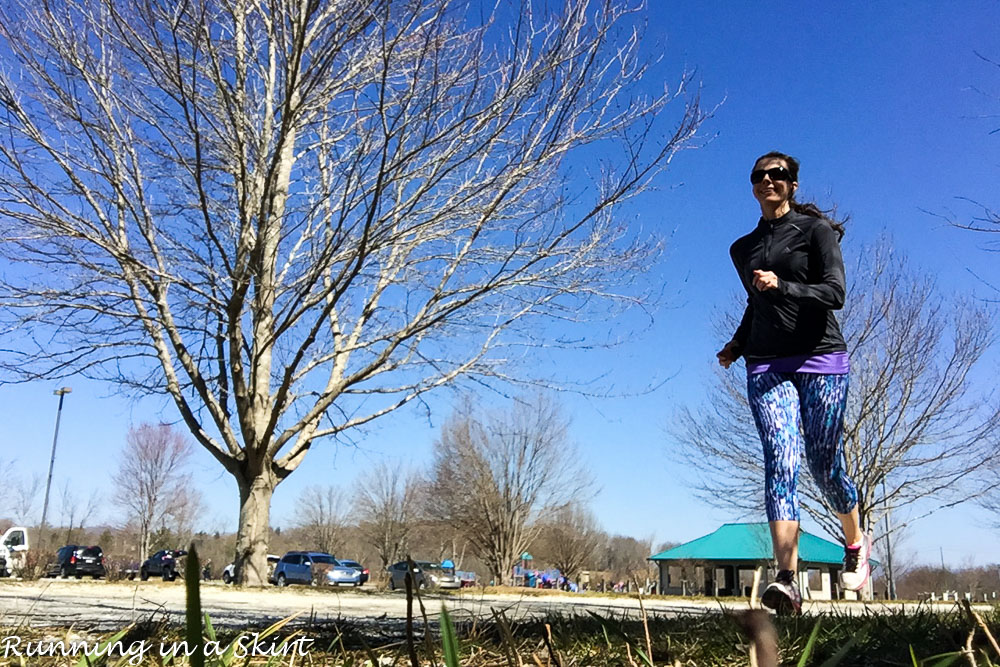 In the afternoon, I drove into town for Jaime's baby shower! Jaime is expecting her second baby, a little girl, in April. I could not be happier for her!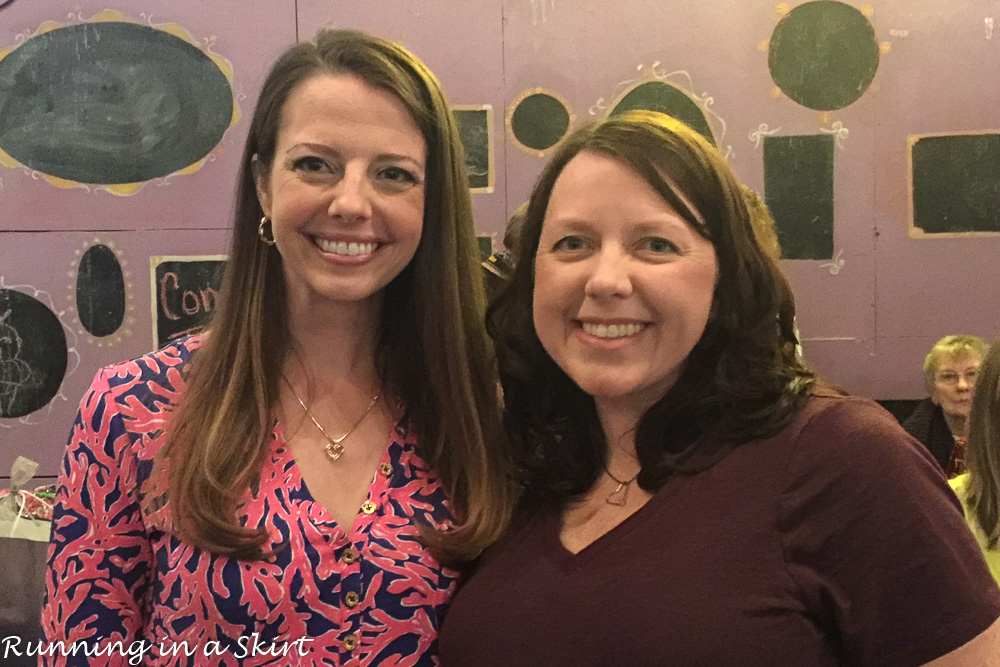 The highlight was looking at all the adorable, tiny baby things and cupcakes! This was legit.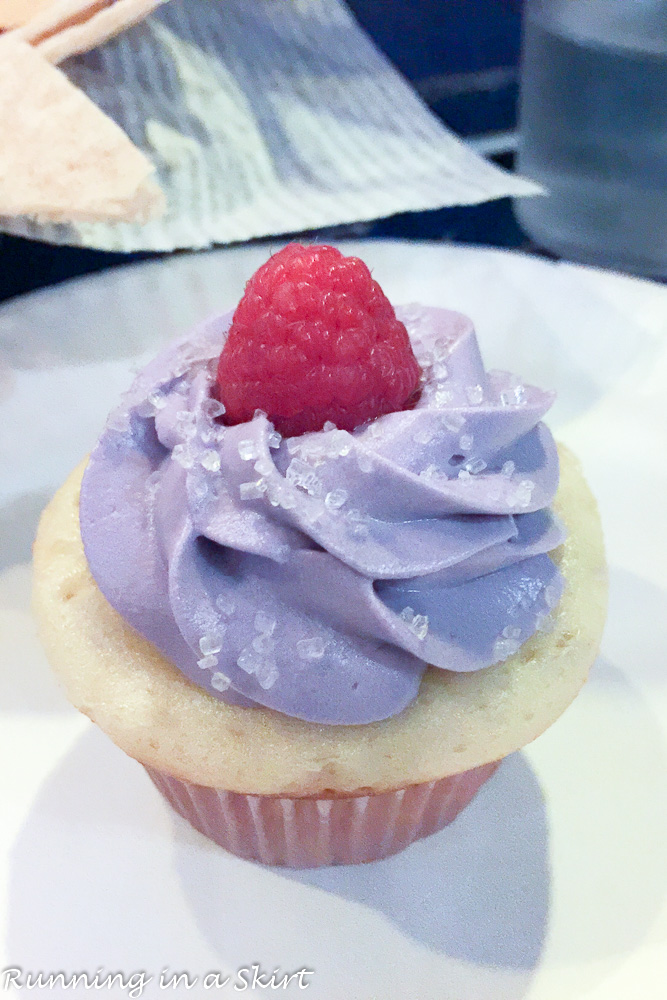 For dinner the Hubs and I met up with Isabella and Jason. Isabella's favorite restaurant is PF Changs, so we took her there. I know I've told you guys before, but she is such a special little girl. I'm so blessed to have her in my life.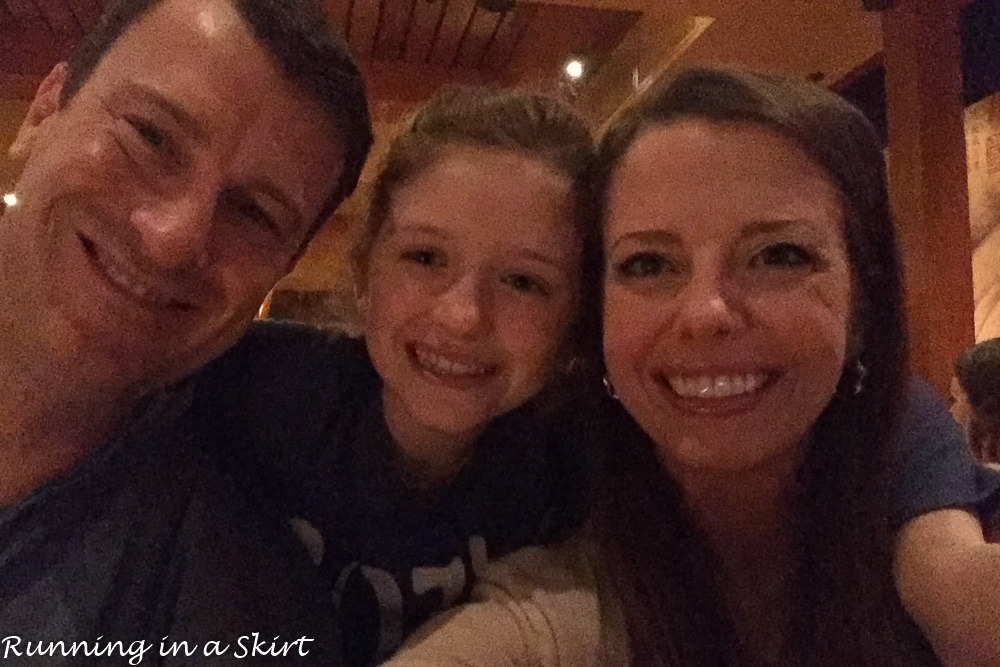 (So dark in the restaurant, so the picture turned out grainy!)
After dinner I took a nice long bath and now I'm writing this post! I had such a nice weekend filled with such wonderful people. I hope yours was the same.
Thanks for stopping by today! See you tomorrow for a super fun twist on a smoothie bowl. My new favorite breakfast!
I'm linking up with Marvelous Monday.
Your turn!
How was your weekend??