Want to lace up your tennies, but not sure how to get back into running after a winter hiatus? Here are 5 ways to get back in running shape just in time for spring.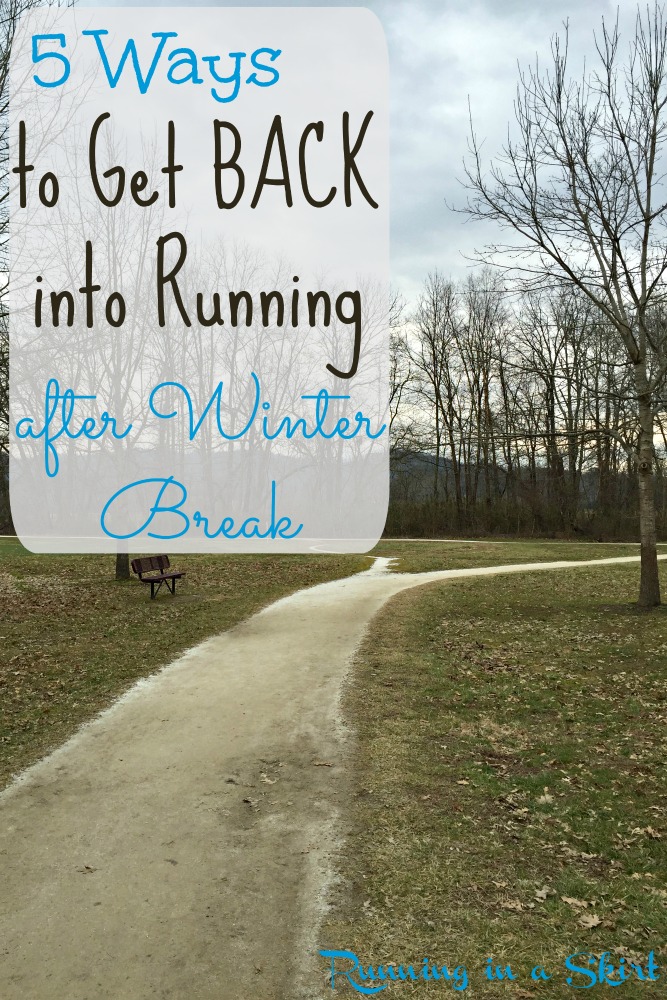 Hi everyone!
It's almost spring! Can you feel it? I always seem to breathe a sigh of relief in March, knowing that the bulk of winter is behind us. We can still get cold weather and snow (our BIG Blizzard in Asheville was in March) but we also start getting more warm days as well. The past few days have even been in the 60's! Our winter days are numbered. I've even put up my
Easter decor.

Now, I keep up with running during winter, but I know for many of you winter is a time to work on other indoor fitness pursuits. With spring just around the corner, it's time to start getting those miles back in to get ready for the spring and summer racing season. Racing this time of year is one of my absolute favorite things about running.
5 Ways to Start Running Again After the Winter Break
1. Start off Slow

Think about it. You're outside, breathing fresh air and getting ready to take off for your first run in months. You are pumped and set off at your 5K pace from last fall. Your legs feel so fresh, you even pick up the pace. Just as quickly as you feel amazing, you bonk out with a cramp or lack of stamina. Even if you've stayed fit in "off season," running requires different muscles and lung capacity than other fitness activities. Unless you are Superman, you will most likely need to start off slower than you were running last fall. If you start your pace off a full minute slower than you remember running last, you are more likely to have a successful first run and not bonk out. Remember, the first time out is all about building some muscle memory and confidence back.
You're speed will most likely come back quicker than you think, but start those first few runs at a snail pace.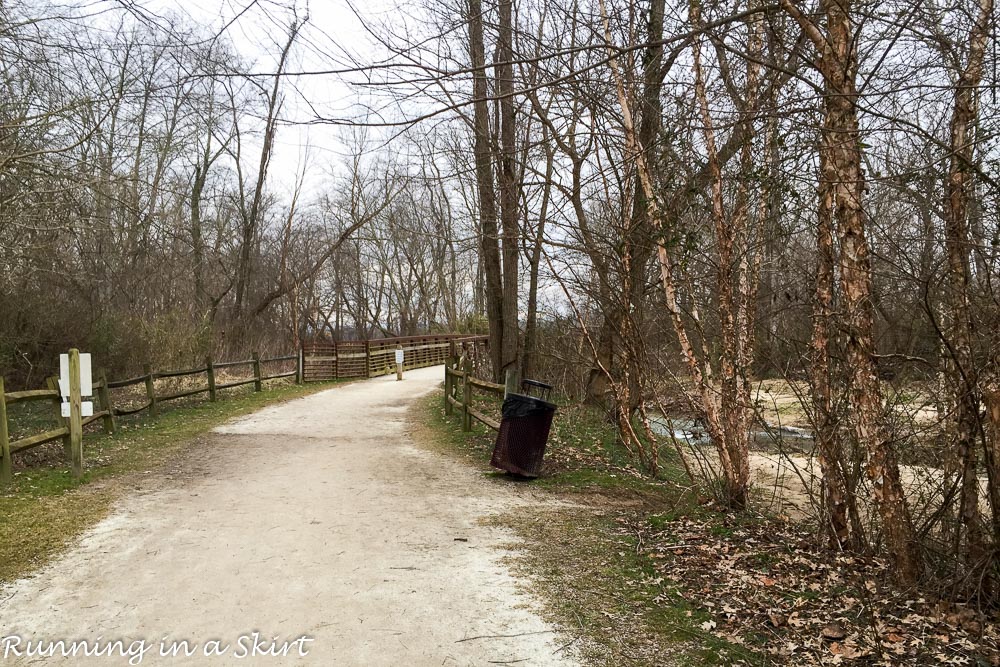 2. Consider Walk Intervals
If running is something that does not come naturally to you and you've taken several months off, consider going back to walk intervals. I've had to build my running base back so many times and this is how I do it. The first run I do .40 mile running and .10 walking to get to three miles. Depending on how I feel, I do that again or move on. Next step is .90 run and .10 walk. The third step is only one .10 walk interval in the middle and finally I build back up to three miles without stopping.
I find I get much less frustrated this way and am able to acclimate my body back to running in an easy way.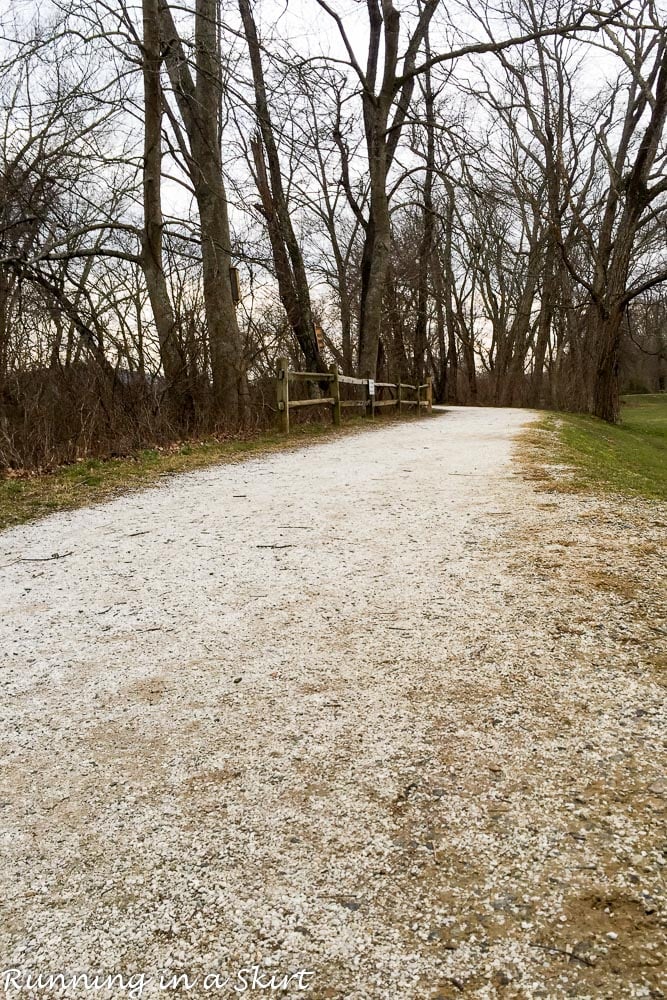 3. Don't Slack Off on Warm-up and Cool-downs
Don't get so excited about running on a beautiful 60 degree, sunny spring day that you forget all the other stuff that comes with running! Start your workout with 5-10 minute walk to very slow jog (depending on your fitness level.) Then do some dynamic stretches before you actually start your run. Finish your run with another 5-10 minute walk or very slow jog. The last thing you should do are some long slow stretches. Include some yoga favorites like downward dog and pigeon pose to help prevent injuries.
Spring is one of the most common times for running injuries! Don't be a victim too.
4. Sign Up For an Adventure Race
Need some inspiration to really get back into running? Use all that cross-training muscle strength you gained in the off season, combine it with your fresh running skills and sign up for an adventure race! Spring is the perfect time to put ALL your athletic prowess to the test.
And run on water! Of course...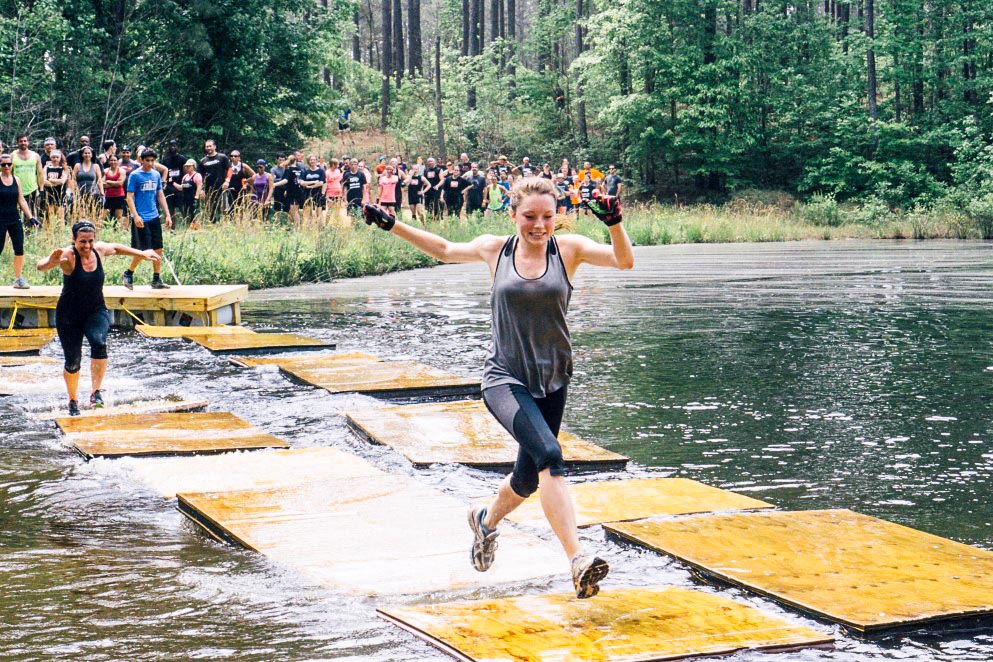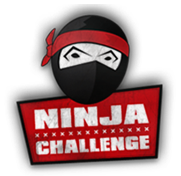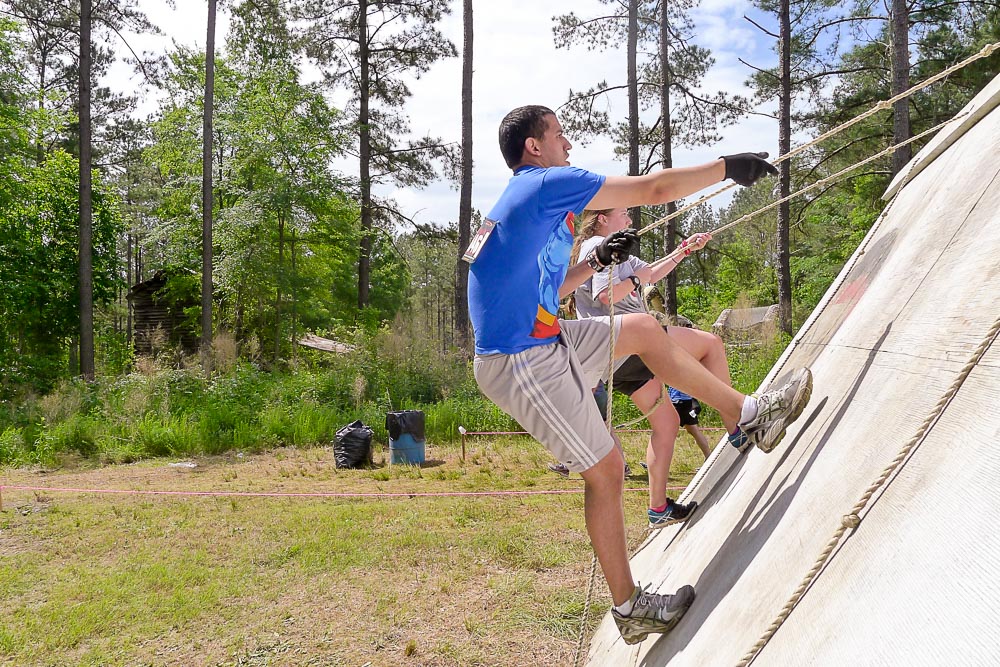 ... swinging through an obstacle course...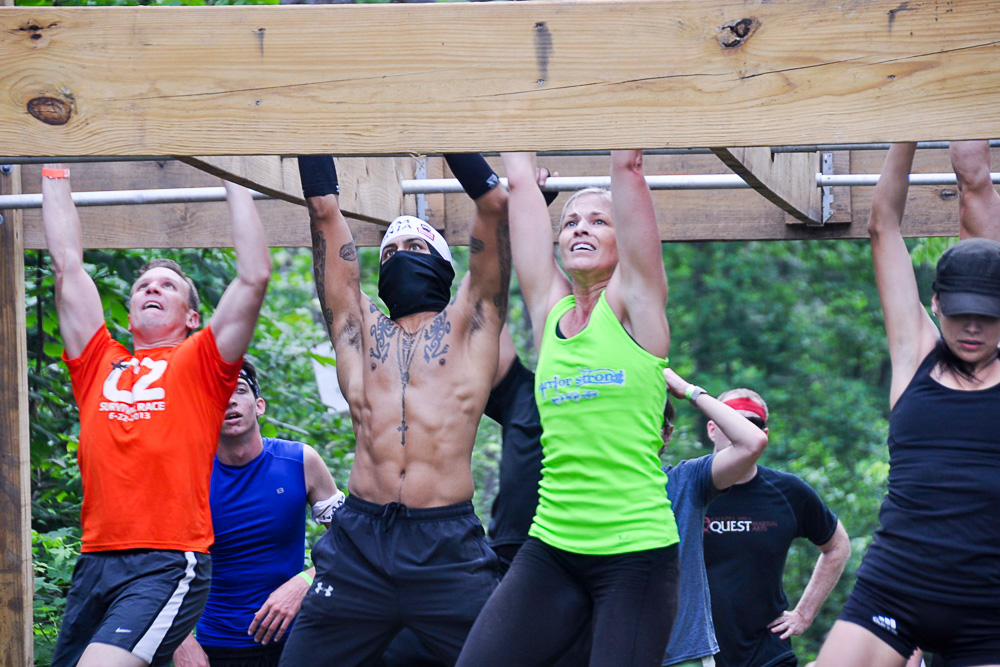 ... throwing real ninja stars and even avoiding "enemy attacks." Where else are you going to use all these skills in one place, feel mega-empowered and have an epic good time?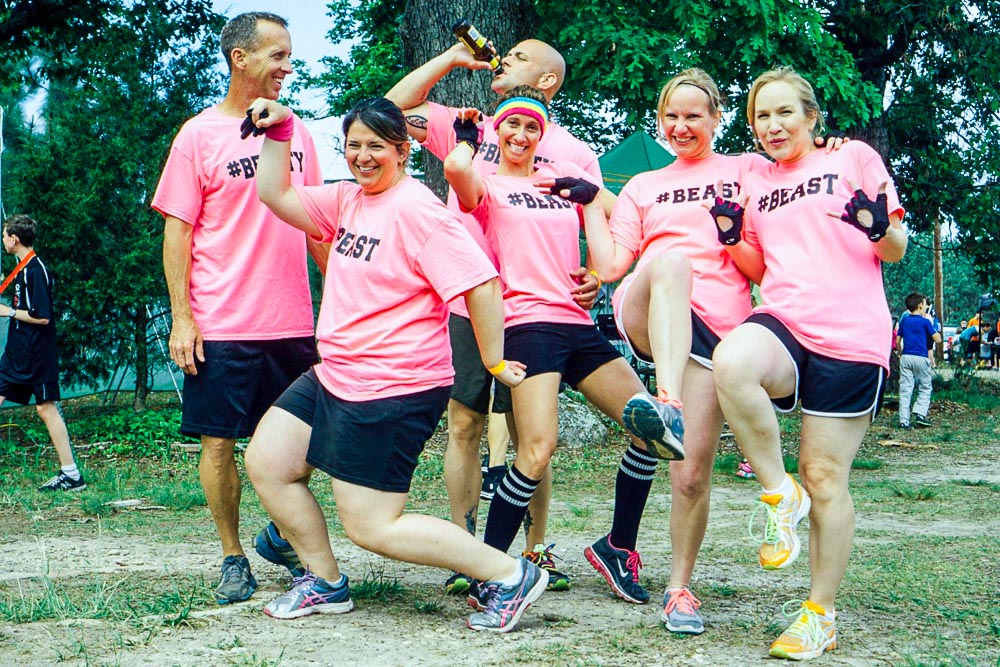 Signing up for an obstacle race like the
Ninja Challenge Obstacle Run
in May is the ideal way to motivate yourself to keep up with your cross-training AND get the miles into your training plan. The
Ninja Challenge Obstacle Run
is even going to be helping those who sign up on their Facebook page with free workouts that will help you train for the big day.
If you are feeling especially tough you can take on the challenge of beating the Super Ninjas running along side regular ninjas in each wave of the race. If you beat one, you will be added to the Super Ninja Hall of Fame. I really just want to know a Super Ninja... so can someone try this?
5. Join a Training Group or Recruit Friends

If you need extra motivation to get running again, start by joining a training group or recruiting friends. Local running stores have running groups for all shapes and abilities. Running with friends is the best motivation you can have.
You can also recruit your friends to sign up for a race with you! How much fun would it be to get ready to be a Ninja with your closest pals? Although you can run by yourself, The
Ninja Challenge Obstacle Run
recommends running the race in groups, so it's the perfect time to get in shape with your friends.
The best motivation to getting back into running is meeting your friends for training and planning all the fun antics at a theme race like this! Costume planning anyone?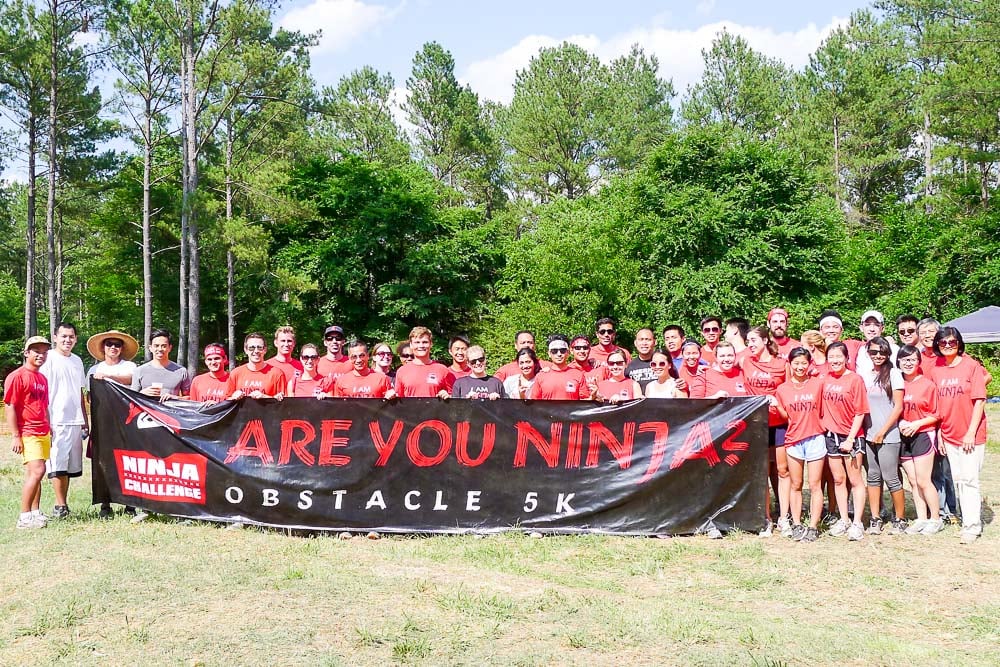 Don't forget the
Ninja Challenge Obstacle Run.
It will be a fabulous day of stealthy fun, crazy excitement, confidence building challenges and bringing out your inner ninja.
You can also feel good about taking the kids! It is a family friendly event and there will be a FREE kid-only race for kids 8 and under.
So who's feeling Ninja worthy?
Thanks for stopping by today! Come back tomorrow for a guilt-free, healthy version of the Shamrock Shake.
Your turn!
Check out the Ninja Challenge's obstacles and let me know which one would be the hardest for you.
Have you ever done an obstacle race?