Happy Fashion Friday!
I've always loved putting together cute outfits and clothes. Totally sharing too much here, but in middle school I'd even draw my outfits and plan them out weeks in advance. When I worked at the TV station, I loved being able to put together new outfits so I wouldn't wear the same things very often. I think that's why I've enjoyed sharing fashion on Running in a Skirt... it's kind of always been in my blood.
Over the past few years, I've shared a post at the beginning of spring and summer sharing some of the big fashion trends for the upcoming year and clothes that I thought fit into those trends. I started researching trends for 2018 and nothing was clicking. Yes, I can get behind the athleisure, bright pink and pastel trends... but short suits... really? I'm just not going there. I honestly am just not loving some of the big trends in the past few seasons and I've found myself more in love with buying clothes that fit me, despite the trends. Right now I'm loving florals, ruffle sleeves, denim jackets and all things Lilly. I can even get behind the higher waisted shorts, but so many things deemed cool right now are just so not me. I figured I can't be the only one who feels that way, so with that in mind, I decided to just share some of my favorite spring fashion finds of the season. I figured I wasn't the only one out there who just wants pretty clothes... without the silly trends. The goal is to help you refresh your wardrobe for the upcoming weather. Just consider this your personal shopping session. 😉
10 Spring Fashion Finds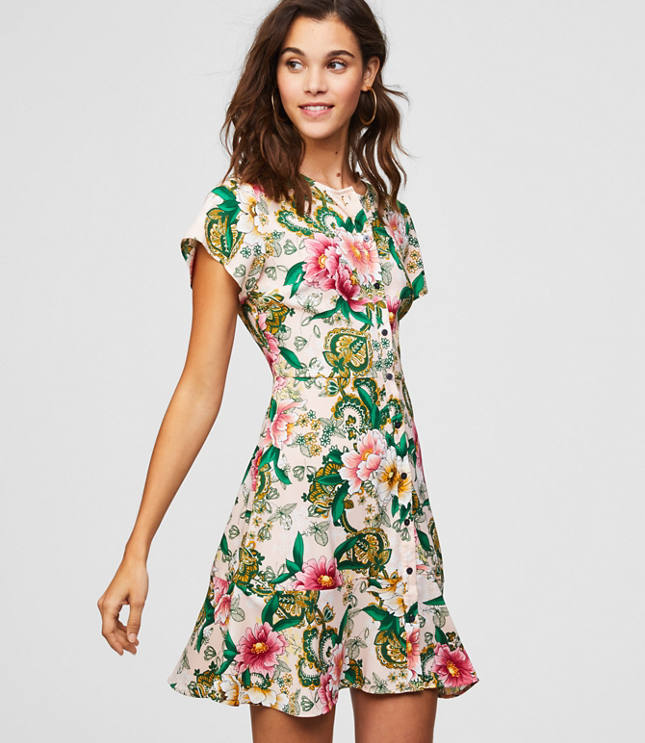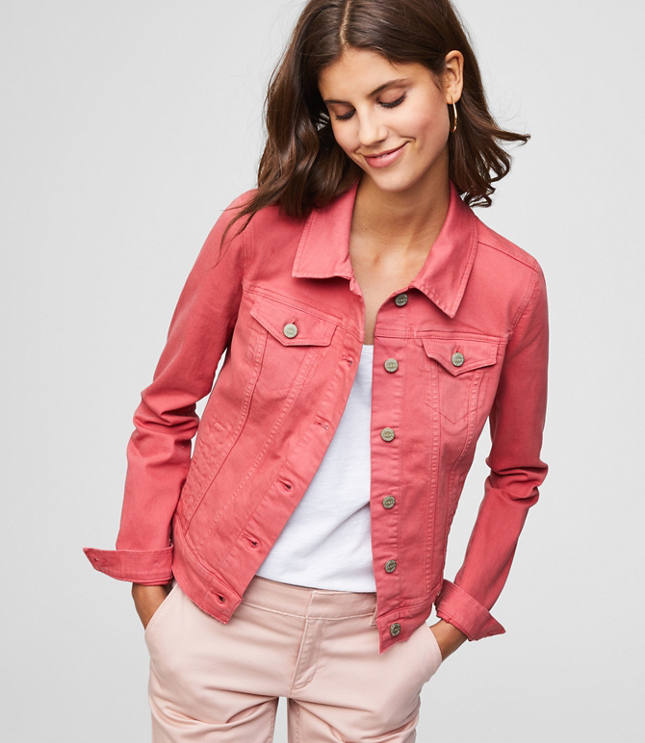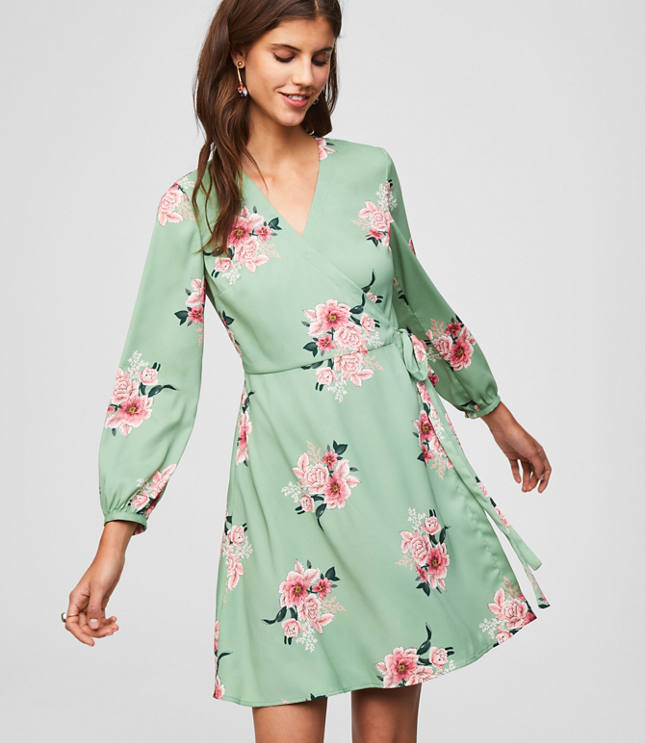 Ruffle Sleeve Tee, Nordstrom, $49 <--- also comes in a pretty pale pink, teal green, coral, rust, white and yellow!
So nice to see you today. Have a great weekend and come back Monday for a brand new Running in a Skirt recipe.
Your turn!
What are you doing this weekend?
This post is not sponsored, but contains affiliate links. I do make a small commission for clicks and purchases. It cost you nothing. Thank you for supporting Running in a Skirt.
I'm linking up with: Jolynne Shane for Fashion Friday, Turning Heads Tuesday. Thank you so much for the lovely linkup ladies