Hello! Hello!
After another weekend of warm weather, a cool rain is back today. I'm pretty sure I'm not the only one wishing for a return of long lasting spring!
Other than the wonky weather, here are a few other behind the scenes tidbits from the last month!
Currently I'm…
Reading…
I'm taking a book break and catching up on my magazines. I ended canceling a bunch of them at the start of the year because I wasn't keeping up, but I could not part with my beloved Southern Living. Now I'm not much of a fancy cake baker like this but I REALLY want to try my hands at this gorgeous Hummingbird Cake.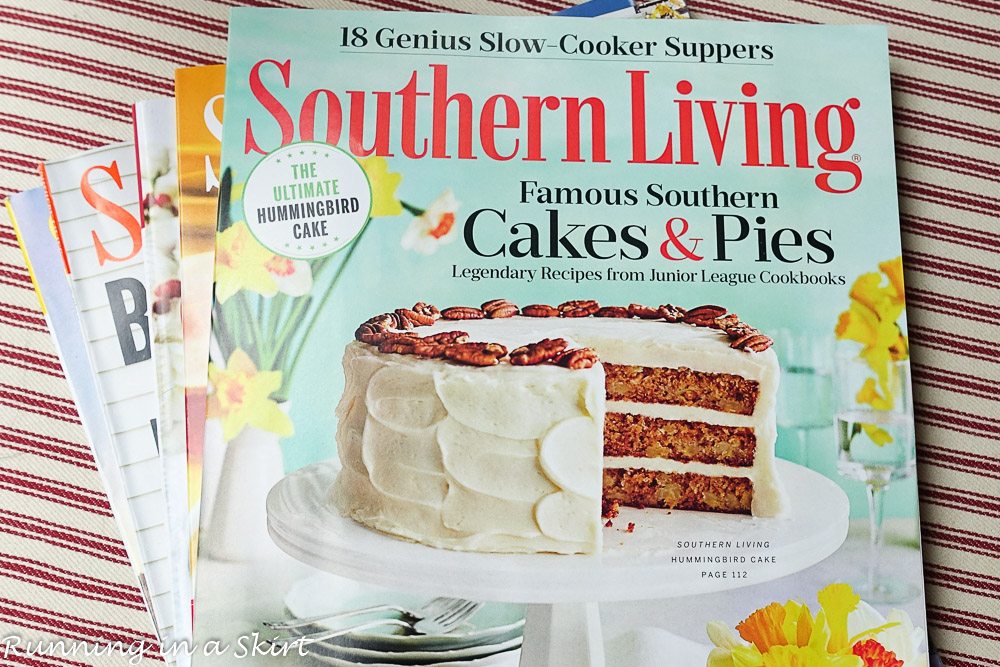 Listening…
This song captures my heart every time I hear it. 🙂
Watching…
Since I'm back to having full control of the remote with the Hubs working all the time during tax season, I've been plowing through the rest of Pretty Little Liars. I felt like it got boring for awhile, but is interesting again! I just finished season 5.
After I finish I'm really looking forward to watching the Dance Academy movie on Itunes. The show on Netflix is one of my all-time favorite and I just stumbled on the movie which is a sequel to the show. My former ballerina heart loves it.
Wearing…
I was digging though the closet in my office (which is a DISASTER) looking for something else when I found this bag! I got it eons ago to use as a beach bag, but never look it with me to the beach because it is kind of clunky to stuff in a suitcase. BUT I pulled it out and realized it is really more of a large purse size... so guess who will be carrying this all summer. 🙂 Now I just need summer to arrive because I'm ready- haha!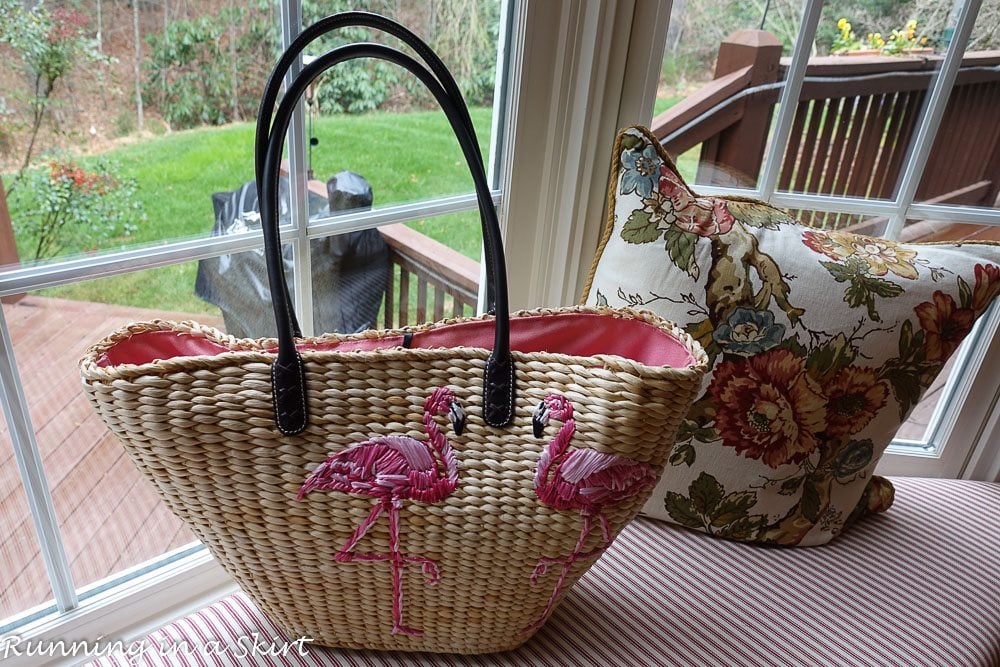 This one is long sold out but I found a similar one HERE, HERE or HERE! This smaller tote at Kohl's is on sale for less than $20!
Eating…
Y'all know I love my healthy, at home Mexican food. I recently reshot my Sheet Pan Vegetarian Fajitas and the recipe is publishing tomorrow with the updated look and recipe. I can't wait to share!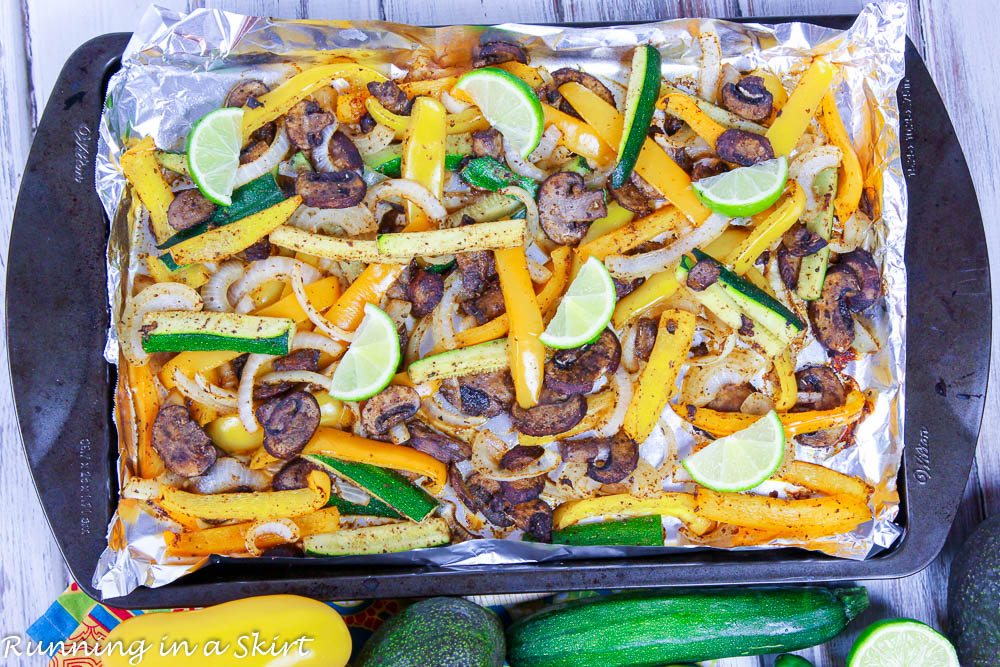 Drinking…
I've been drinking this Tea Forte Lemon Lavender tea on repeat. I found it on sale at TJMaxx in the food section!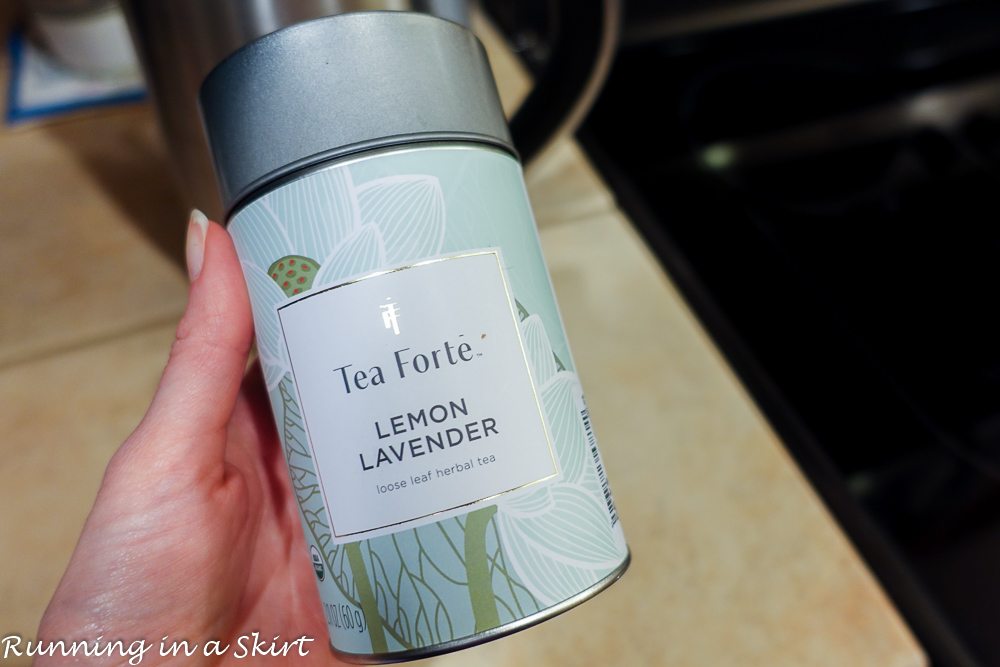 Indulging…
So the Hubs eats Lucky Charms for breakfast. I've tried to turn him onto other food, but I can't. So when I was shopping for his latest box I found THESE with magical unicorn marshmallows. The entire box has this iridescent shine to it. I only wish I had those when I was making my Unicorn Smoothie. I'm fairly certain I'm going to be indulging on a few of those marshmallows just for fun. 🙂 I'm pretty sure he will not mind.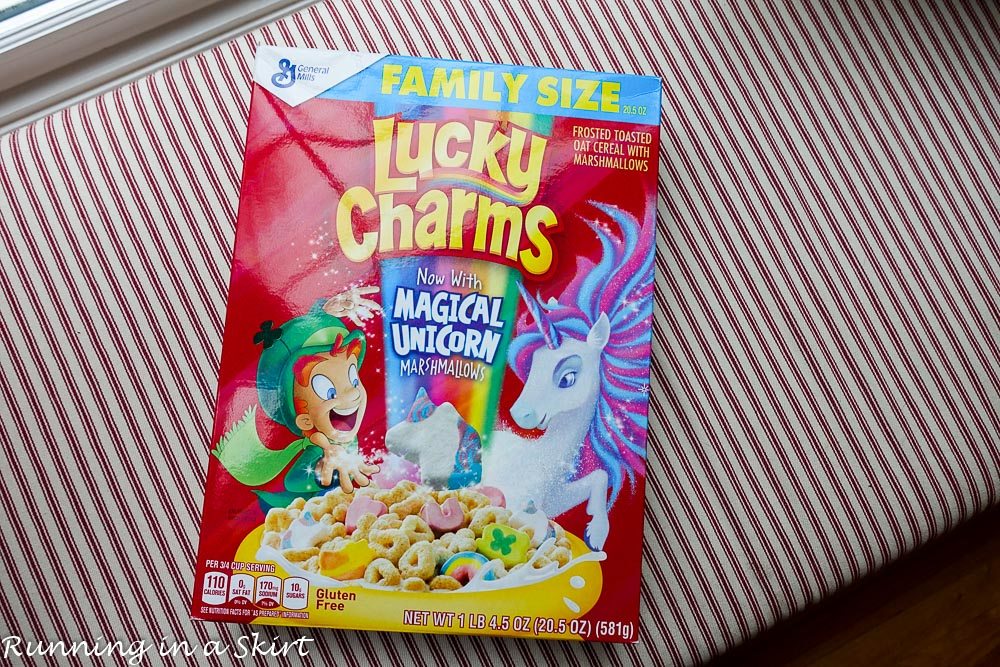 Anticipating…
Spring! Makena can't wait either. She is so annoyed it's raining again.... and I haven't broken it to her that it might snow again.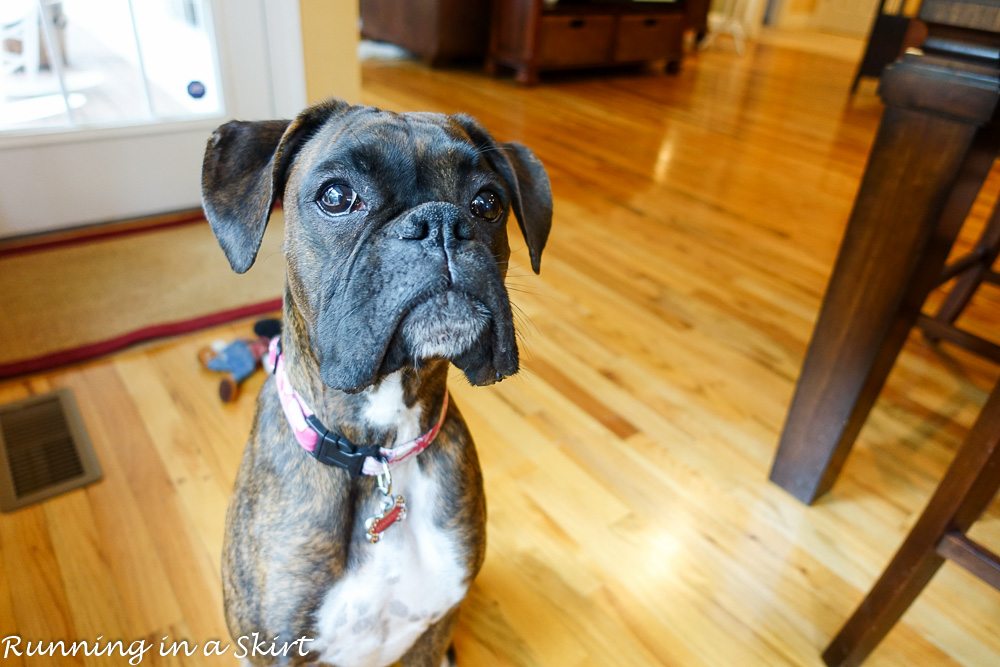 Speaking of Makena I picked this up to try to do her nails. I have a clipper but her nails don't seem to have a lot to cut off before getting into the quick, so I thought this might help. She is scratching my floors and it's about to drive me crazy!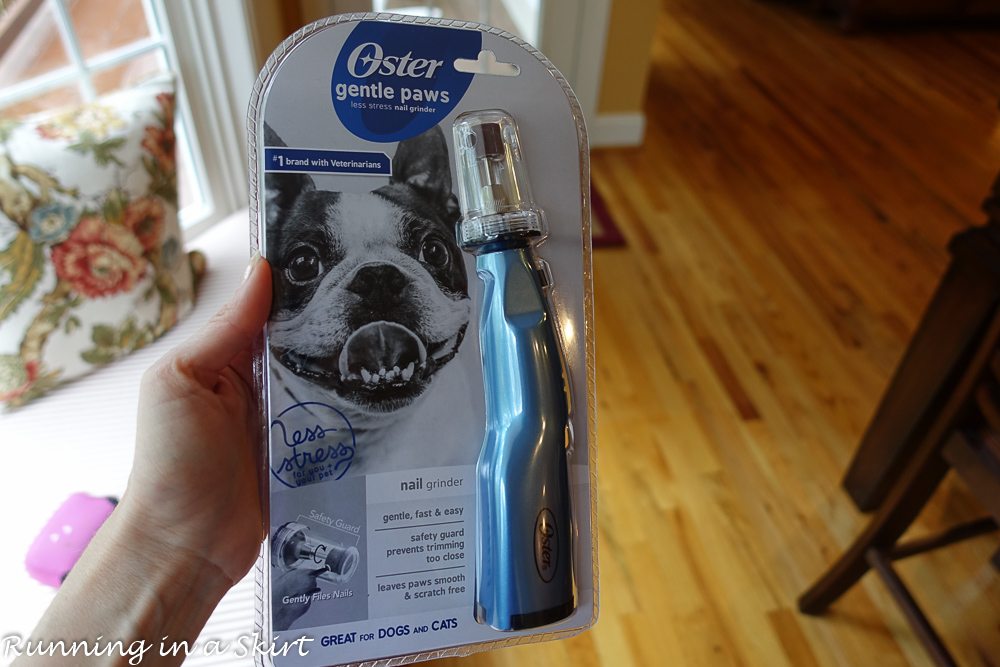 I'm also anticipating the bathroom FINALLY getting done. They did the last of the grouting yesterday, which is a great sign. Our countertop however came with a problem and we have to wait for another one to arrive, so I'm really hoping it's not going to drag on much longer. Do you guys want a little tour whenever it's finally done... whenever that actually is?
Praying…
For the Hubs. He'll be working super long hours between now and tax day on April 17th. I'm just praying he gets done what he needs to get done without out too much stress or getting sick.
I've been doing a monthly Currently... post since August 2015. Catch up HERE! Thank you so much for reading today and for your comments.
This post does contain affiliate links. I will earn a small commision on purchases, but the price for you is the same and it costs you nothing. Thanks for supporting Running in a Skirt!
Your turn!
Answer one of the Currently… prompts above