What a Wunderful Christmas this year!
Dayton
Our celebrating started a little early with a weekend trip to Dayton, Ohio. My grandparents on my Dad's side, as well as several of my aunts and uncles live there, or nearby. Growing up we always made the trip from Florida to Dayton for the holidays, so honestly my Grandparents house feels the most like the Christmas's of my childhood.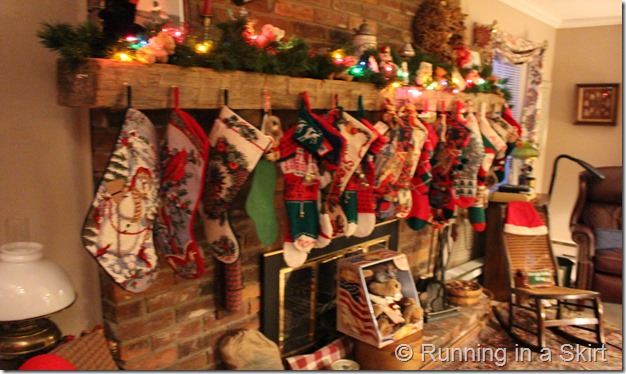 It felt so nice to be there! My Dad's side of the family is huge so there is always someone around and things to do. My Dad had flown up from Florida so we got to see him there too.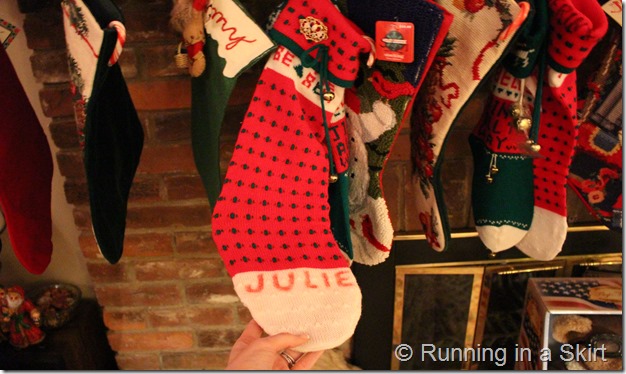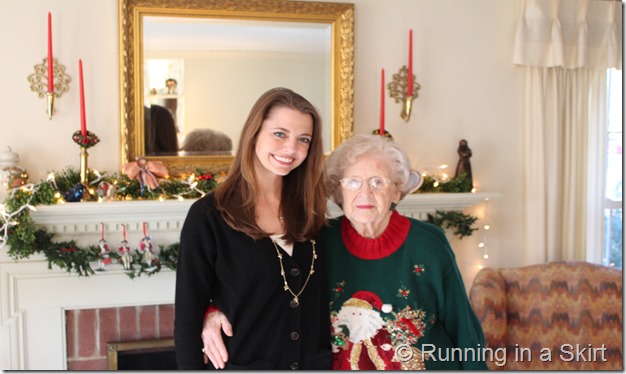 One of the highlights was learning how to make my Grandmother's FAMOUS chocolate chip cookies. I learned all the secrets and took notes! She even told me I could share the recipe on the blog. I'll have that post after the holidays.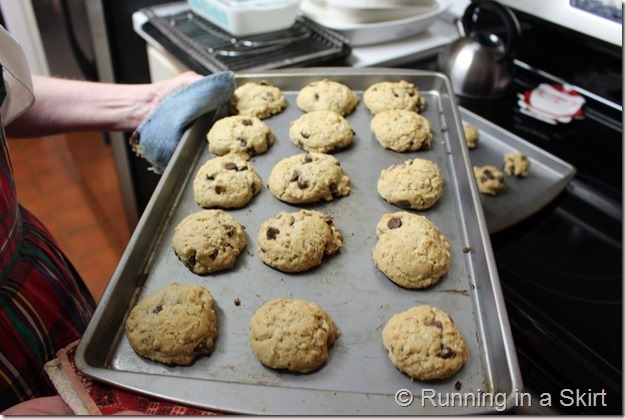 I decorated the traditional iced Christmas cookies with my Grandmother and aunts.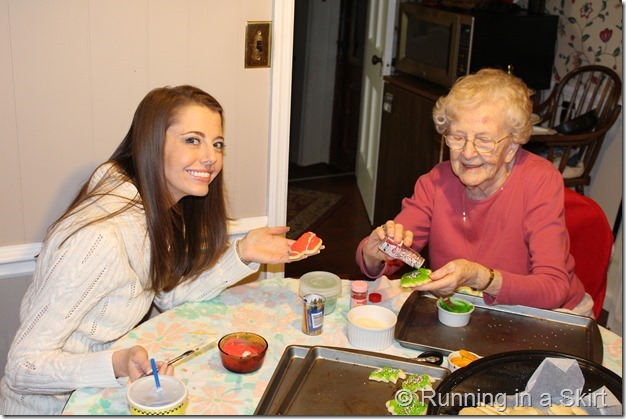 I hung out with my cousin Alex and heard his remarkable voice! Watch out world, another WUNDER is going to make a mark.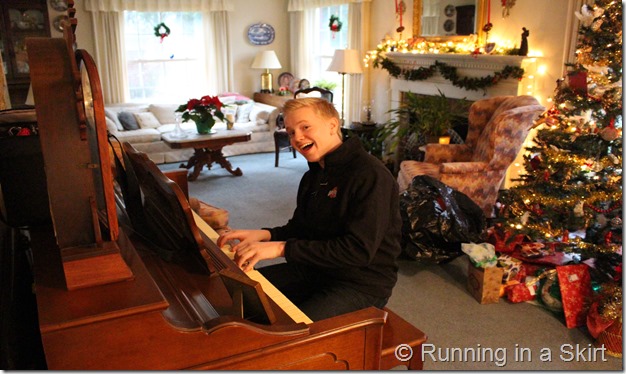 I cuddled with Stoli, a sweet and gentle dog with a goofy and kind spirit.
We hit up the Ohio food favorites!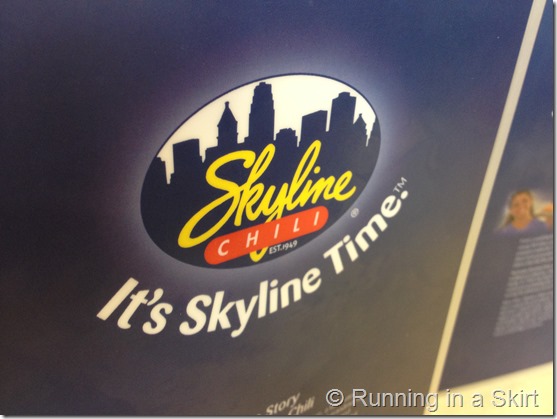 Skyline Chili!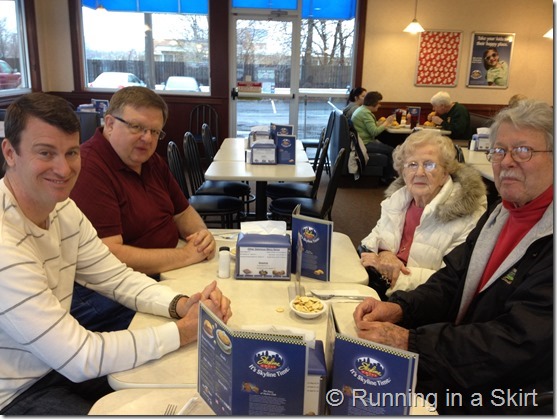 AND… Marion's Pizza!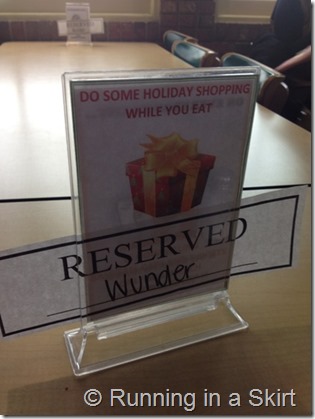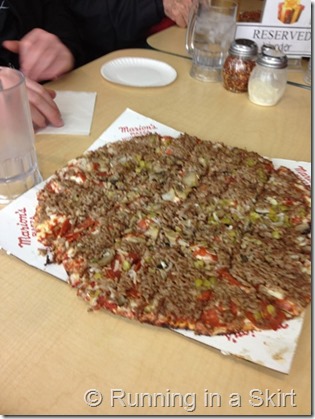 Veggie for me, please!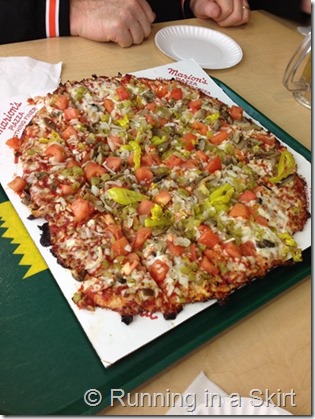 I fed Marilyn, my grandparents White Squirel, nuts. You can tap on the window and she comes to the steps.
We played cards with the family.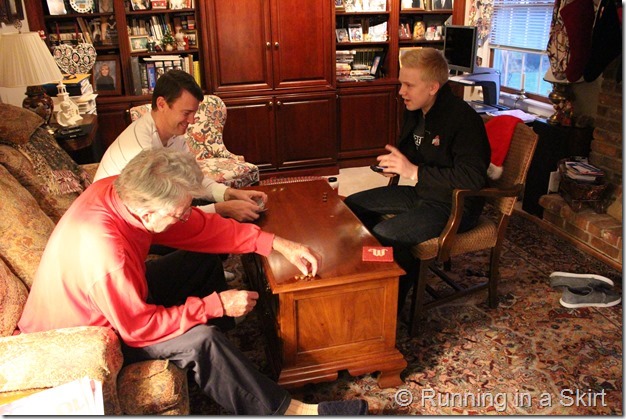 And ate beautiful holiday meal!
My aunt really put together an amazing and festive table.
We got to spend some real good quality time with these two! I love my Grandparents.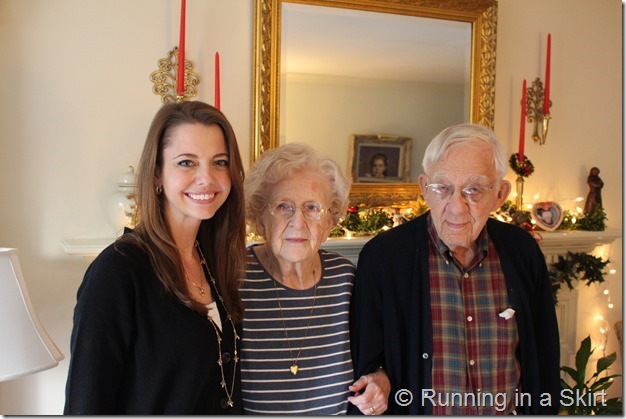 The only disappointment was my Brother was scheduled to go to Dayton with us, but he got sick and had to stay home.

Christmas Eve
For the second year in a row, we spent Christmas Eve with our Goddaughter! Isabella's parents and Grandparents throw a beautiful Christmas Eve party with a delicious meal around lunch time. It's always such a festive way to spend the day.
We stayed after the party to watch Isabella open her presents!
She is all about American Girl dolls these days and got all sorts of fun clothes and accessories for her collection from her Grandparents.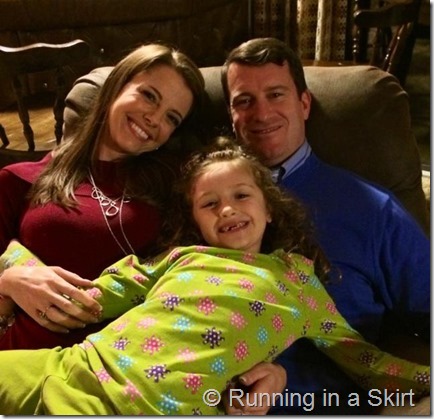 Spending time with kids at Christmas is just magical! It is so much fun helping her get ready for Santa to arrive.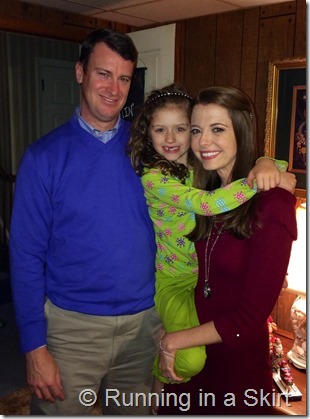 Christmas Day
By Christmas day itself the hubs and I were pretty tired. We both only had off Wednesday from work, so we had a nice low key day at home. It was exactly what we both wanted.
We opened presents and got to spend some quality time together.
Somewhere along the line we started the tradition of getting a "single use" small appliance for the holidays. This year the hubby got me this breakfast sandwich maker. We tried it out and it is awesome.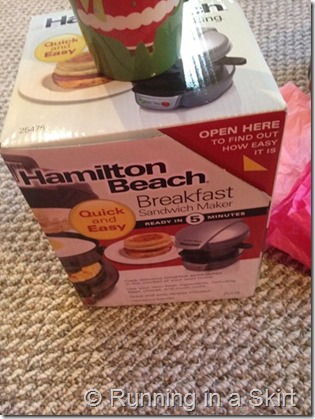 For dinner I made the Portobello Mushroom Lasagna and an Arugula and Pear salad. My college roommate Lori, who lives in Charlotte joined us for dinner and lounging.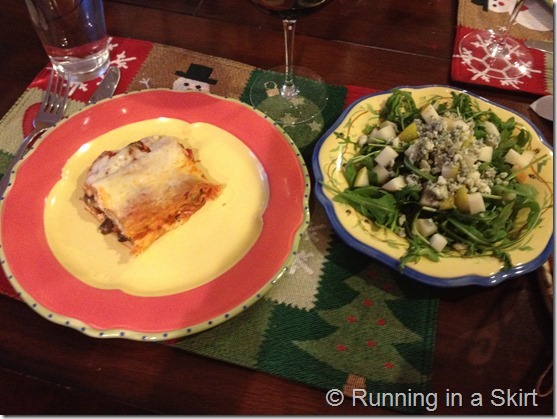 What a perfect Christmas holiday.
It truly is a WUNDERful life.
Questions of the day:
How did you spend your Christmas?
What is your favorite Christmas tradition?