This the season to be busy! We had another whirlwind weekend of celebrating the holidays and catching up with old and new friends.
Christmas Party
Friday night we went to my hubby's company Christmas party.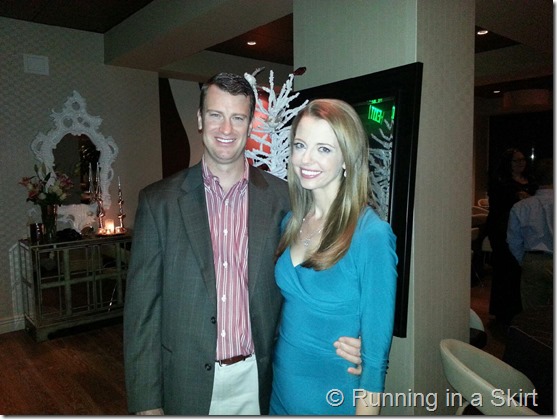 The party was at the Renaissance Hotel in downtown Asheville. They do such a nice job with their parties! The room was impeccably decorated, the food was great and the entertainment was hilarious! We loved the whole event.
My friend Silvio planned the party and did such a nice job. He is such a good party planner. He even arranged for a "Santa" comedian to do the raffle prizes and I haven't laughed so hard in a long time.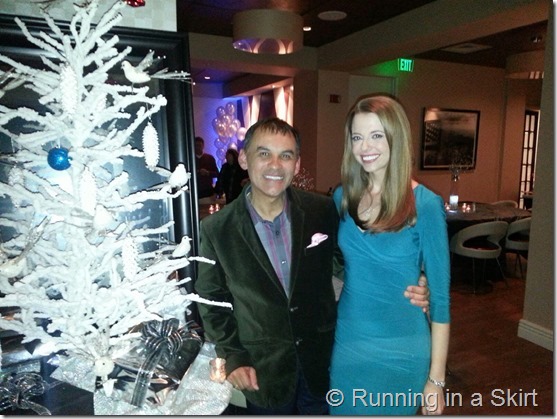 Curate
Saturday we met our friends Michael and Marilyn for our long awaited reservation at Curate. We made the reservation well over a month ago after talking about how hard it is to get into the restaurant.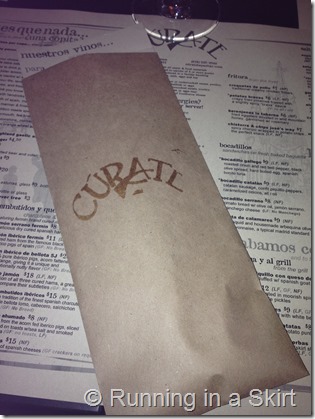 My best friend Sarah also made a last minute trip to Asheville to see us so she came along with us!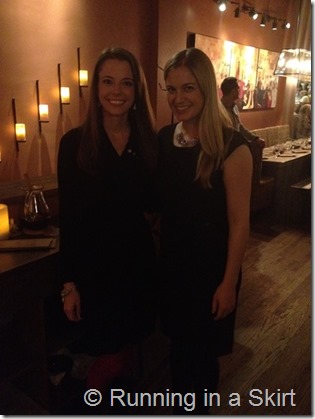 Curate is a Spanish Tapas in downtown Asheville. It has been acclaimed from the local to the national level and really seems like the hottest place to eat in town right now. We had a few appetizers there when it first opened, but not a full meal, so we were very excited to sit down for the entire experience.
Wow! The menu is a little overwhelming at first, but the waiter walks you through some ideas. You order small plates and share until for are full.
We loved the presentation and the taste. The entire table really embraced the experience and we tried a wide array of food. Our favorites were some of the unexpected items like the fried eggplant with rosemary and honey! It was divine.
And I loved these peppers. They were stuffed with goat cheese… umm… cheese.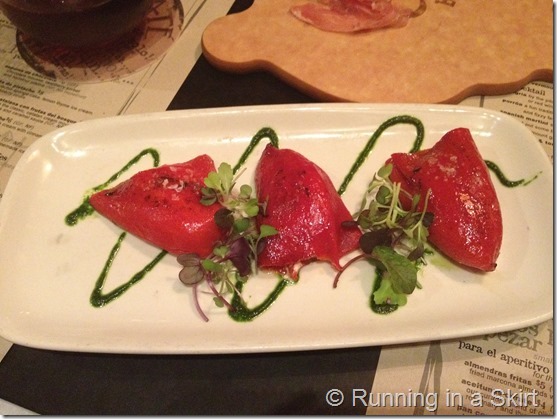 Everyone else at the table raved over the meats (I skipped these, of course!)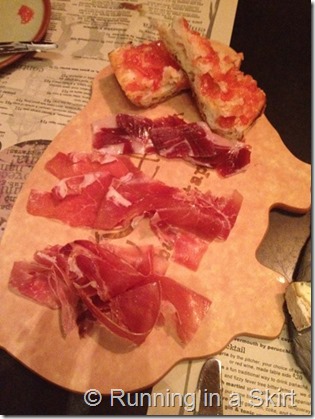 Even the drinks were beautiful! Check out my husband's Gin and Tonic with an edible bloom. It was not only beautiful, but the best Gin and Tonic I've ever tasted.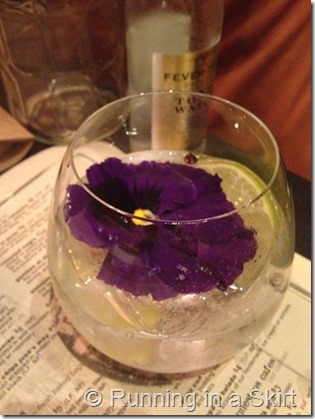 Curate definitely lived up to our expectations.
I wish I would have taken more pictures! I didn't even get a picture of the whole group (Sorry Marilyn!!!!) I was so enamored with the experience I just stopped taking them. I guess I have a better excuse to go back soon, take more pictures and write full blog report!
Back to the holiday hustle now! Have a wunderful day everyone!
Questions of the Day…
Have you been to any holiday parties yet?
Do you like Tapas (small plates) or would you rather just eat a regular meal?
I like tapas for a special occasion, but in most cases I would rather eat a regular meal.
[/fusion_builder_column][/fusion_builder_row][/fusion_builder_container]