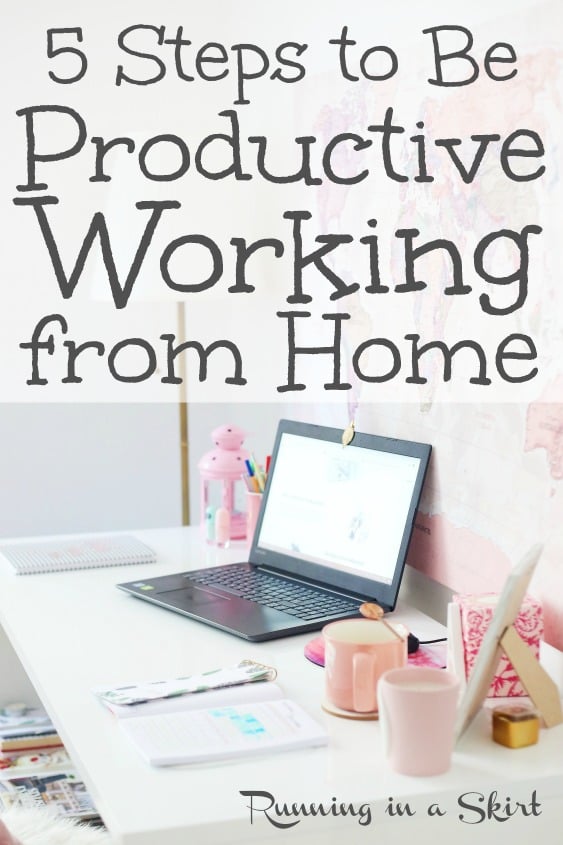 Wondering how to work from home effectively? Today I'm sharing my top working from home tips and working from home advice!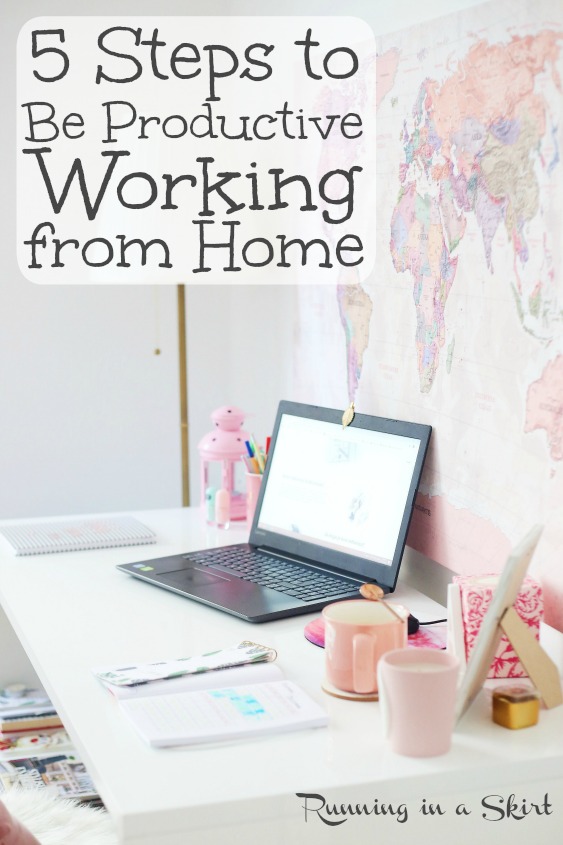 Working from home is something I never really dreamed of but is something I've grown to be very grateful for. When I left WLOS my blog was just a hobby but I had dreams of turning it into a small business. So I dove in working long weeks from home. Now nearly 5 ½ years later I have a successful small business and continue to work from home. I've had good and bad days working from home but over those long years, I've become quite efficient in learning how to work from home effectively.
I know a lot of you may have been thrown into working from home in the past few weeks. As you may have figured out, working from home has lots of challenges and isn't all sunshine and roses. It can be hard to stay focused, figure out your daily tasks, time management and keeping your spirits up without co-workers. I've had many meetings with my dog when trying to make decisions. She isn't that helpful, btw.
Perhaps it's a great thing for you or maybe you are struggling with it. Either way, I thought I'd share my working from home tips and working from home advice from my nearly 6 years of experience.
How to Work From Home Effectively
Create a Morning Routine
I think it is very important to create a morning routine and stick with it. That means getting up at a certain time, getting dressed and going to the "office." Don't wake up and start checking your e-mails instead let yourself have breakfast, workout or do what you need to do in the morning. It even helps to take a shower and change your clothes. When you are done go ahead and start your work.
A morning routine gives you some stability and a more positive way to start your day.
Create a Home Office
With the current crisis, I know a lot of you may not have wanted to or planned to work from home. That probably means you didn't have space set aside for home office. If you do, that's great! Set up a home office and keep it professional and separate. If you are just doing something temporary, do the best you can but create a space that allows you to work. Even a corner of the table for now. If you need multiple monitors and a printer... figure that out. Having a good space and tools makes all the difference.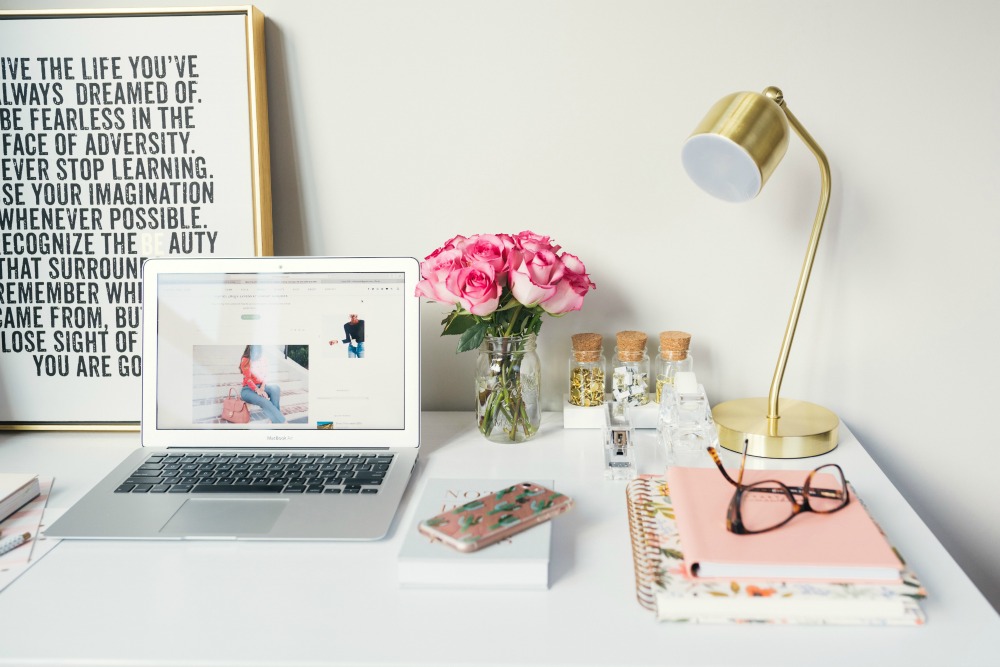 Yours doesn't have to be pretty or inspiring... just go for functional... especially if it is temporary.
Don't try to work from your couch... it just doesn't work. You'll feel sad and dumpy if you do. Trust me... I know. 🙂
Work on Distractions
One of the hardest things about working from home is the distractions. I can find a million things to do around the house including eating, laundry, cooking or cleaning. Even the tv is a distraction. My biggest vice is social media on my phone! These are some other ones to look out for.
Social Media
Snacks
Text Messages
Social Calls
Email
Laundry
Dishes
Clutter
Cooking
Cleaning
Figure out your vice and be aware of it.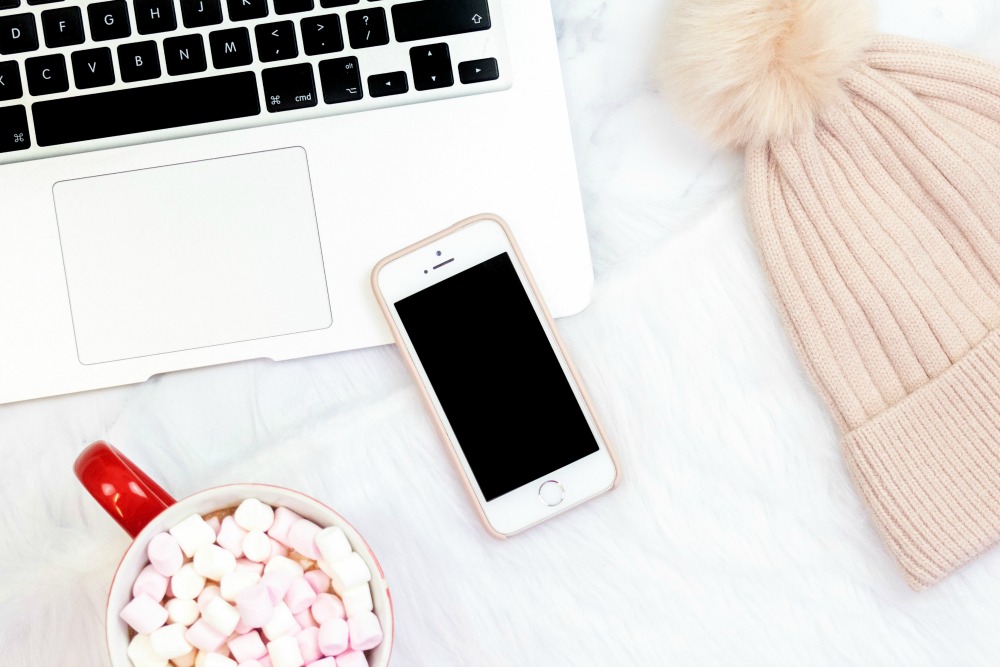 I like to give myself a set amount of time to focus and work... maybe two hours and then allow myself to have a small break. Knowing that I'll get to do one of my distractions for 5 or 10 minutes soon keeps me focused during my work time. If you are wondering how to work from home effectively... managing your distractions is key.
I also like to remove as many of the distractions from sight in my home office. I'll even leave my phone in another room sometimes when I just can't leave it alone.
Time Block a Schedule with Breaks
One of my top working from home tips? Set a schedule! It is critical when you are working from home to plan how you are going to spend your time. It's easy to fall into the trap of working aimlessly at home and scheduling your time like being at the office is the only way to be productive. I like to set my days and week into blocks and give myself a reasonable amount of tasks for each block. For example, you can plan your breaks and lunch and then figure out the best tasks to complete in each of the holes. I even use an old school paper planner to write it down. It doesn't have to be complicated, but it does help you stay focused.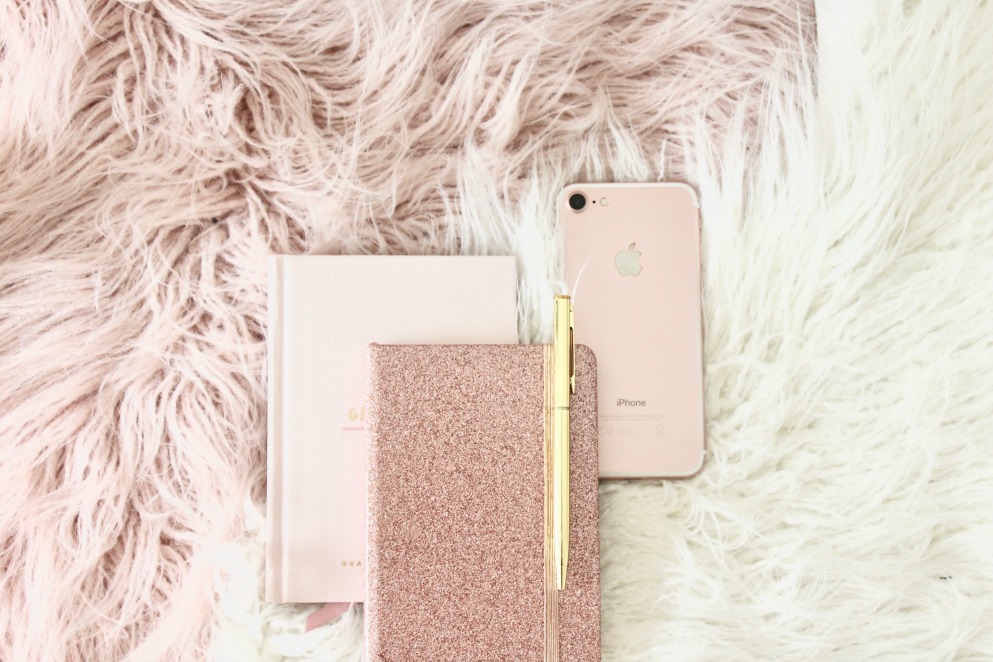 I usually plan my next week on Friday afternoon because I like to know what I'm doing ahead of time.
I also schedule breaks during the day to get up and walk, go outside or eat. My work is pretty solitary so I try to find at least one reason to talk to someone else during the day. You can fall into the trap at the home of never getting up and that can be really unhealthy. Get up, walk and then returned with more focus and energy.
Set Boundaries
One of the hardest things for me about working from home has been setting boundaries. I'd find myself working on projects into the evening, on weekends and even right when I wake up. Working from home turned me into a workaholic and it meant I never felt like I wasn't working. It's a strange feeling.
I've had to set some boundaries between work time and home time and that has made me a lot happier. Decide that when your day is over you leave the computer, phone and/or social media behind. There will be exceptions to this but as a rule, define work and non-work times.
Working from Home Tips
Whether you wanted to work from home or have been thrown into the lifestyle unexpectantly in the past few weeks, I hope these working from home tips can help you be as productive as possible! Working from home can be hard but such a blessing.
Good luck to everyone who has been thrown into the fire this week. Hope these tips can help you figure out how to work from home effectively.
Also read...
Pin for later...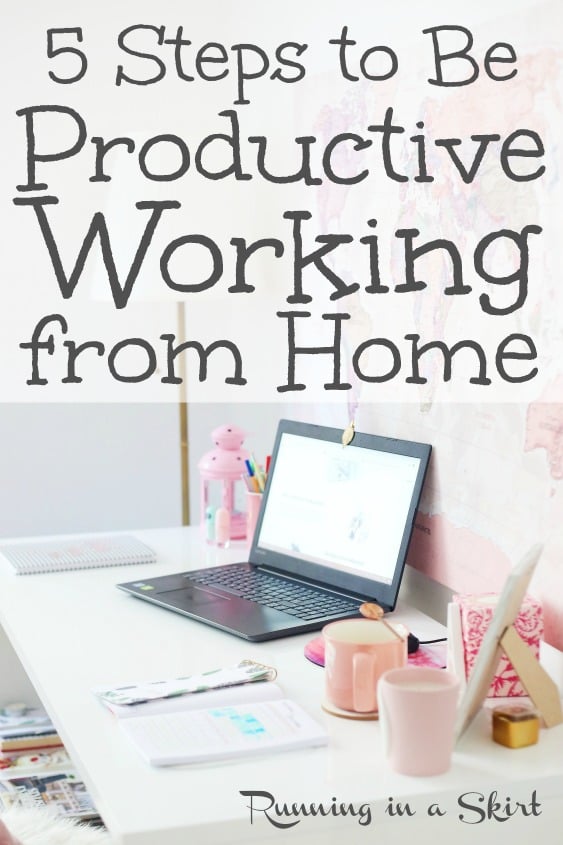 Your turn!
Are you working from home?