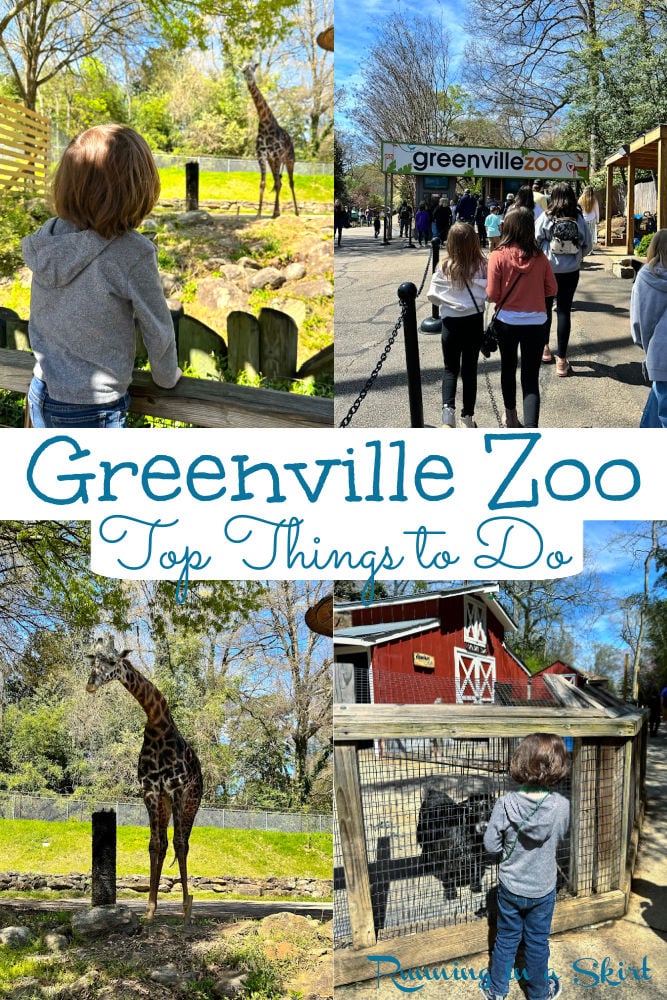 The Greenville SC Zoo is a charming, compact zoo with lots of fun activities, wildlife, and animals for kids and families. Highlights include giraffes, orangutans, red pandas, and a cute playground for kids. Here's your visitor guide for planning your day at this must-try Greenville attraction.
Love sc zoos and aquariums? Also, read about the nearby Riverbanks Zoo in Columbia and South Carolina Aquarium in Charleston.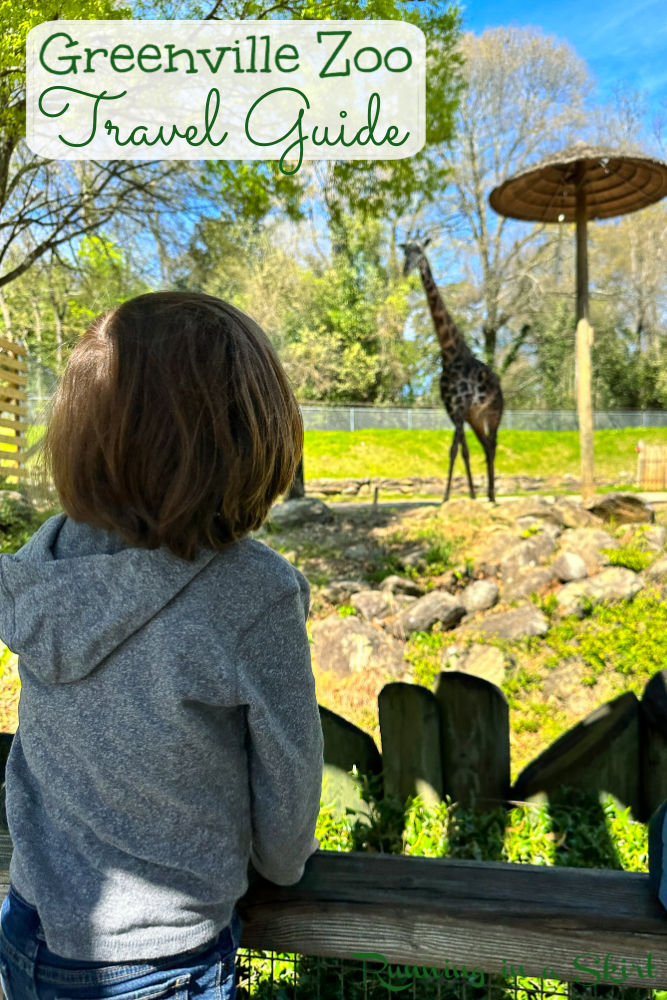 Greenville SC Zoo
The Greenville SC Zoo is a unique and compact zoo in the heart of downtown Greenville South Carolina. It's only 14 acres but is packed with beautiful animals and fun attractions for kids. The zoo has been around since 1960 but has gone through many updates in recent years to include even more animals and attractions. The zoo is home to over 90 specials and dozens of animals including giraffes, anteaters, amur leopards, snakes, rheas, red pandas, lions, orangutans, monkeys, and even some tropical animals like flamingos and alligators.
It's great for smaller kids because you can do the entire thing in a few hours and it's very easy to manage small kids in a smaller space. It's well laid out, walkable, and easy to explore. If you are a local Asheville reader, it only takes about an hour to get there making it a great day trip. It's located next to Cleveland Park, which has a huge playground for kids with walking paths and picnic tables. It's also near the Swamp Rabbit Trail.
This charming zoo might not be as flashy and large as some nearby zoos like the Riverbanks Zoo, but it's still a great spot for kids to see and explore. It's also among only 10% of US animal exhibitors to be AZA-accredited, the association of zoos, meaning they display a steady commitment to animal welfare. They also work on animal conservation and education. Here's everything you need to know to plan your trip to visit.
Greenville Zoo Visitors Guide
Click To Tweet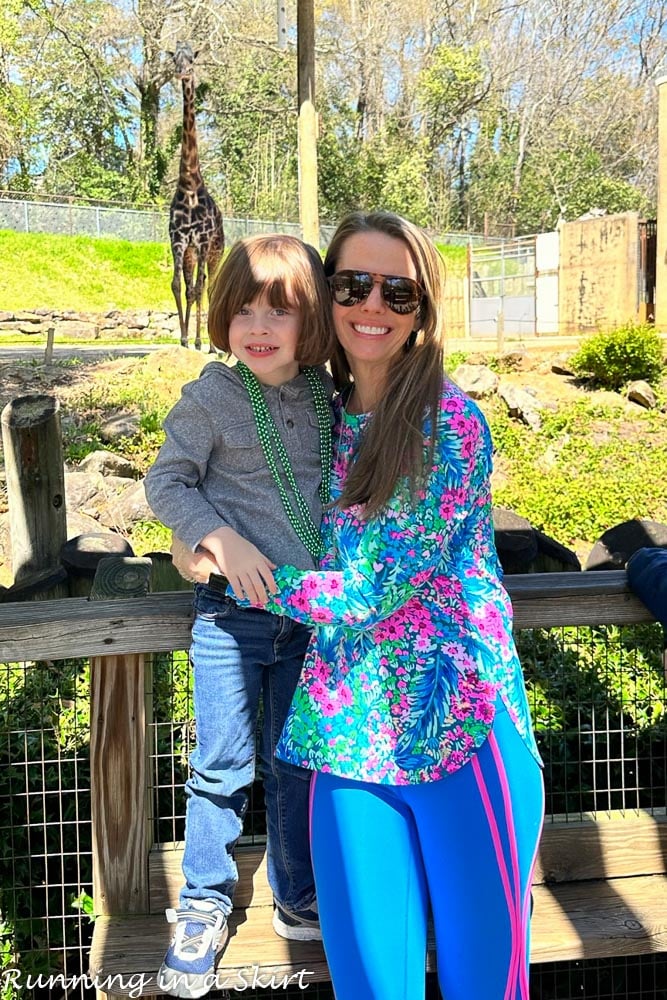 Location:
The Greenville SC is located just outside downtown Greenville near Cleveland Park. Parking is free and located in a large lot right at the entrance and wasn't a problem even on a busy, warm spring day.
Logistics: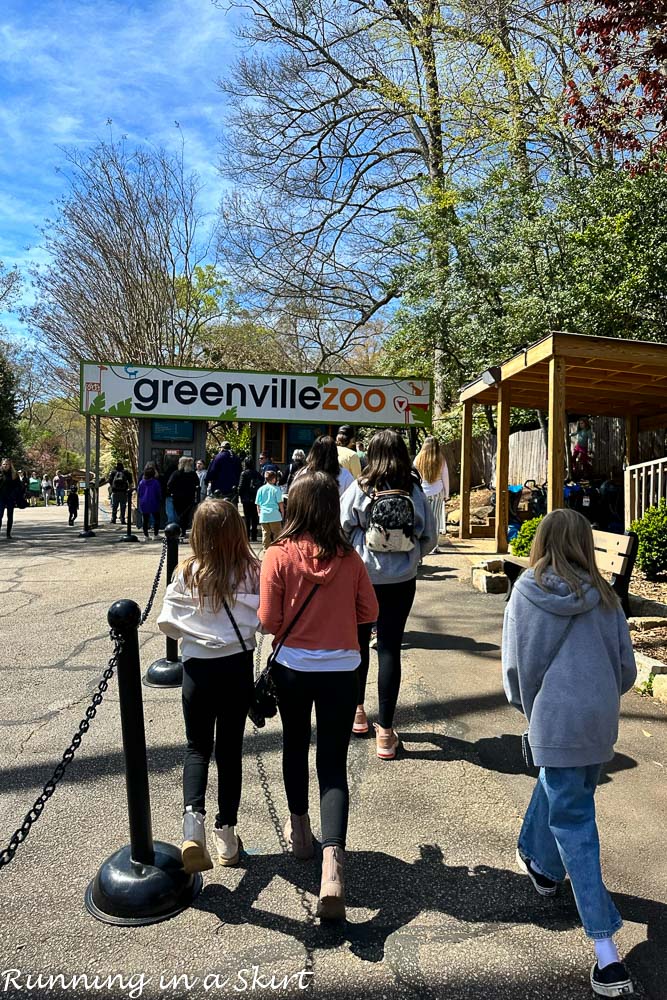 Top Things to Do at the Greenville SC Zoo
See the Giraffes
One of the highlights of the Greenville SC Zoo is the giraffe exhibit. They have several Masai Giraffes including a baby which was born in 2023. The giraffes are endangered and native to Kenya and Tanzania with less than 35,000 left in the wild.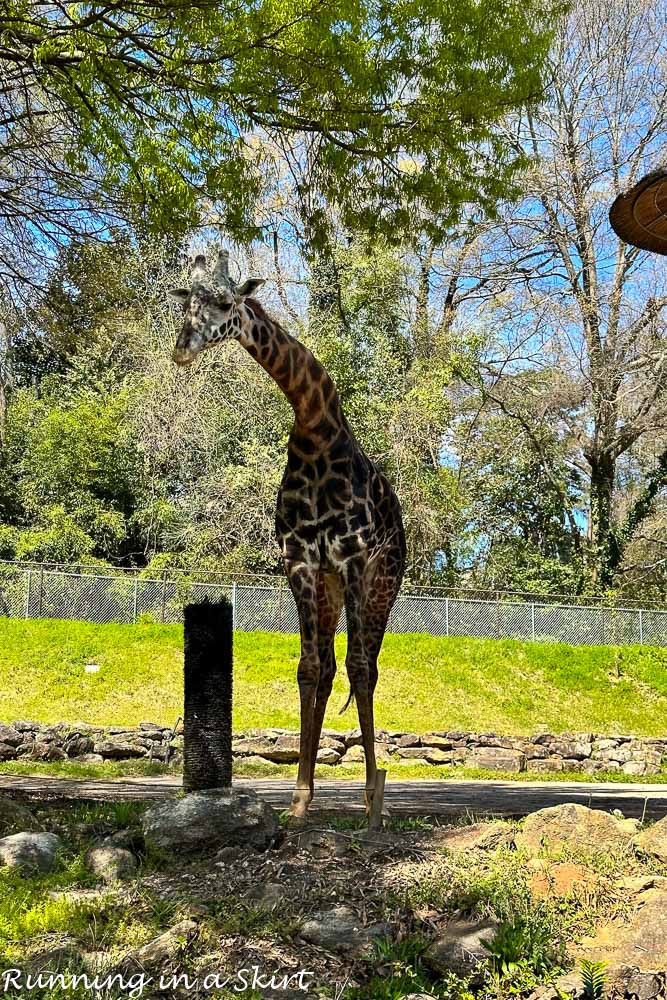 The exhibit features standing areas for kids to get a closer look. They are also in the middle of doing a major upgrade to the area including building a giraffe feeding area, which should be amazing. They have a giraffe cam to watch, which is fun too!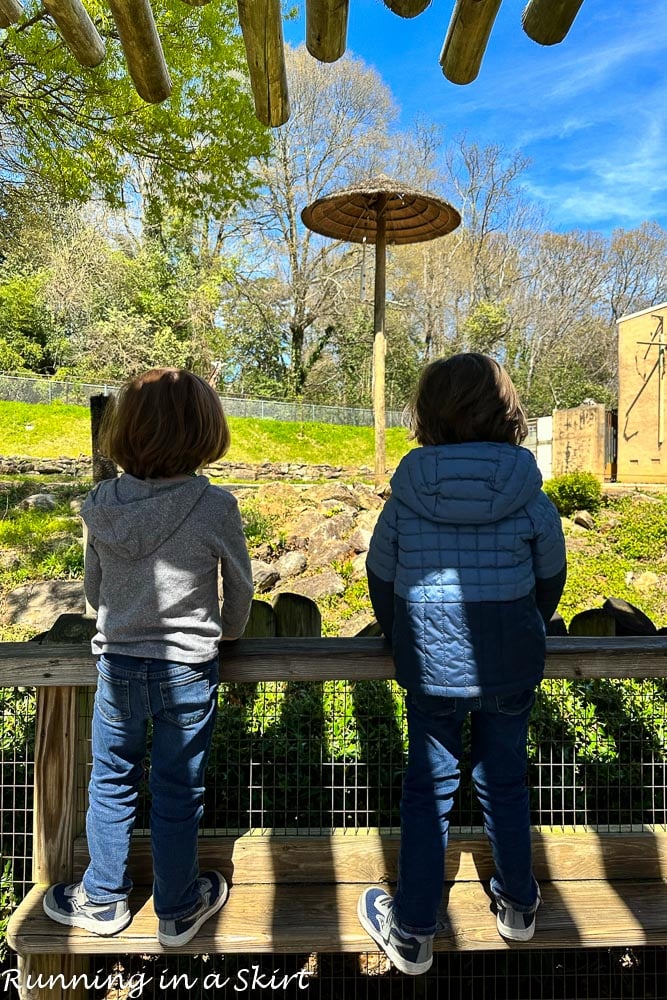 Explore the Other Animals
There are so many other animals to explore at the zoo and you can easily see them all by following the loop around the zoo. A few of the highlights for us were the Black Headed Spider Monkey, red panda, and orangutan babies.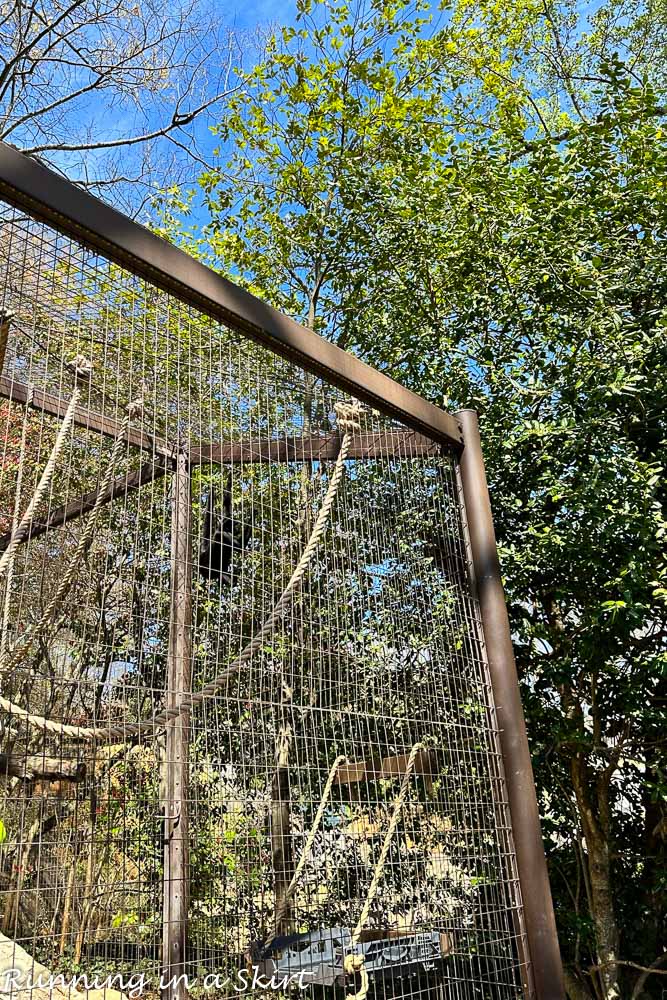 There are also African Lions, rheas, lemurs, and a giant anteater, which the kids thought was cool.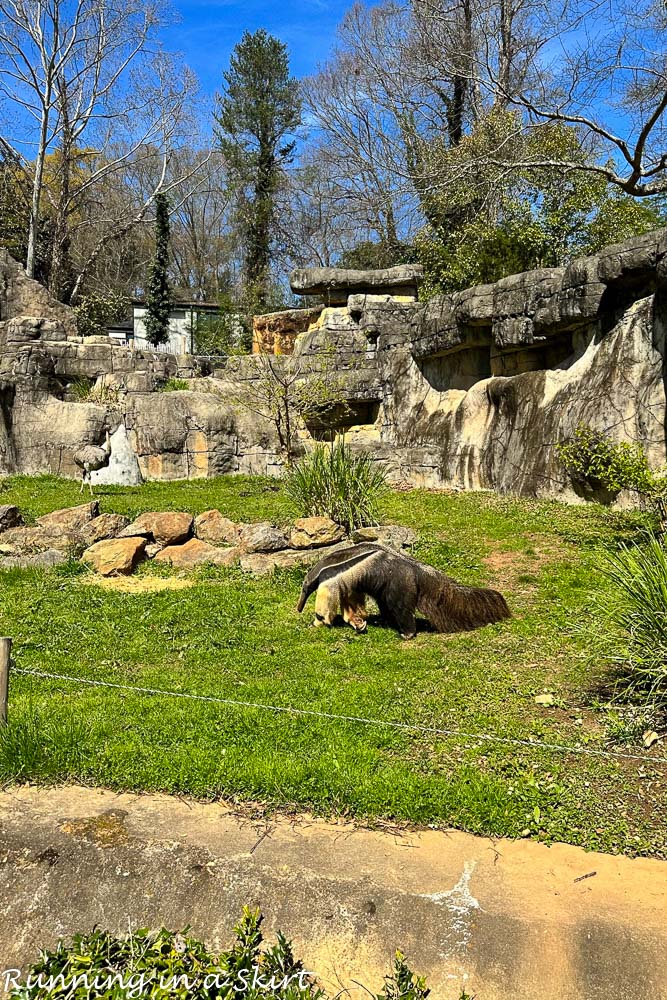 My boys also enjoyed seeing the owl. The animal exhibits were all thought out and easy to see and explore, without being overwhelming.

Burn Energy on the Playground
The Greenville SC Zoo has the cutest play area that's perfect for small kids, complete with a shaded sitting area for adults. The play area is also fenced in and super contained, which is great if you have multiple small kids.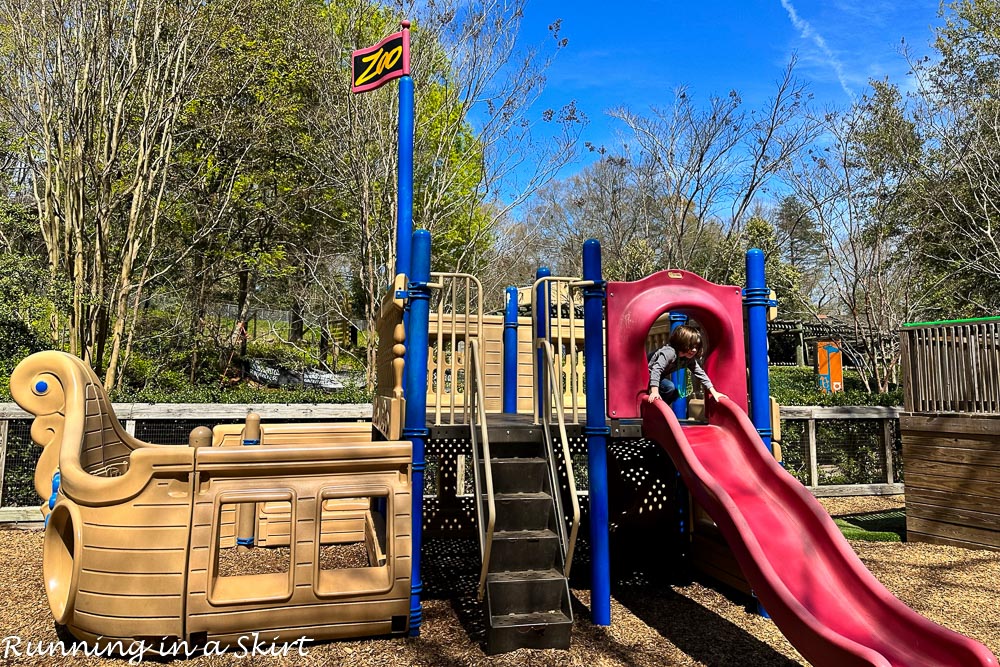 It's nothing fancy but kept my kids entertained for at least 30 minutes and we probably could have stayed long, if I'd let them!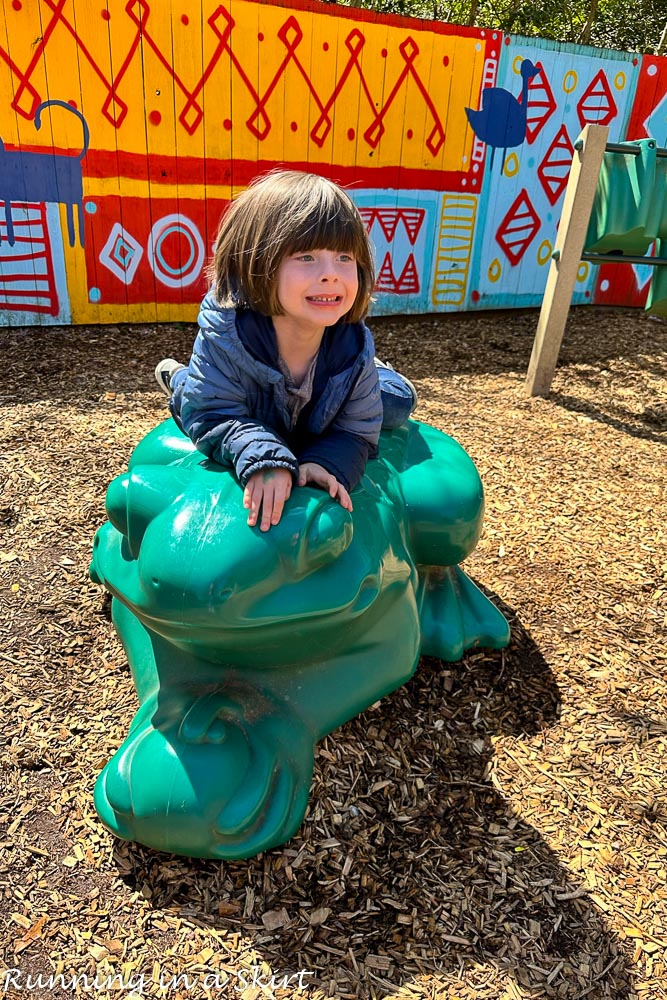 Check Out the Birds
The zoo is also home to a really cool aviary with sun conures, troupials, jays and more.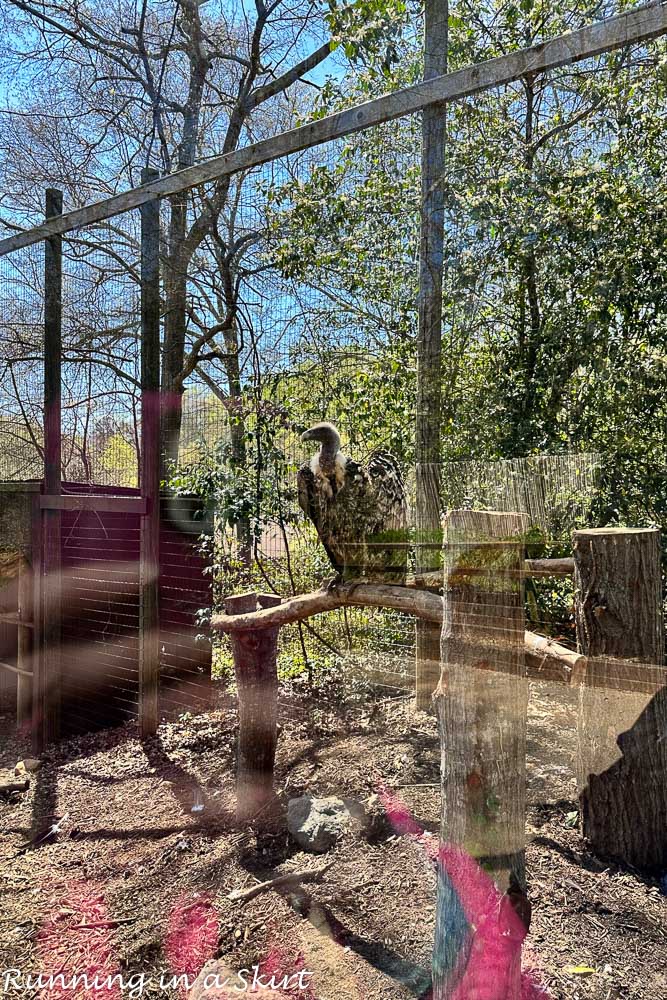 There's also an area with vultures and this fun interactive sign for the kids showing how big their wings are. It's a great educational spot.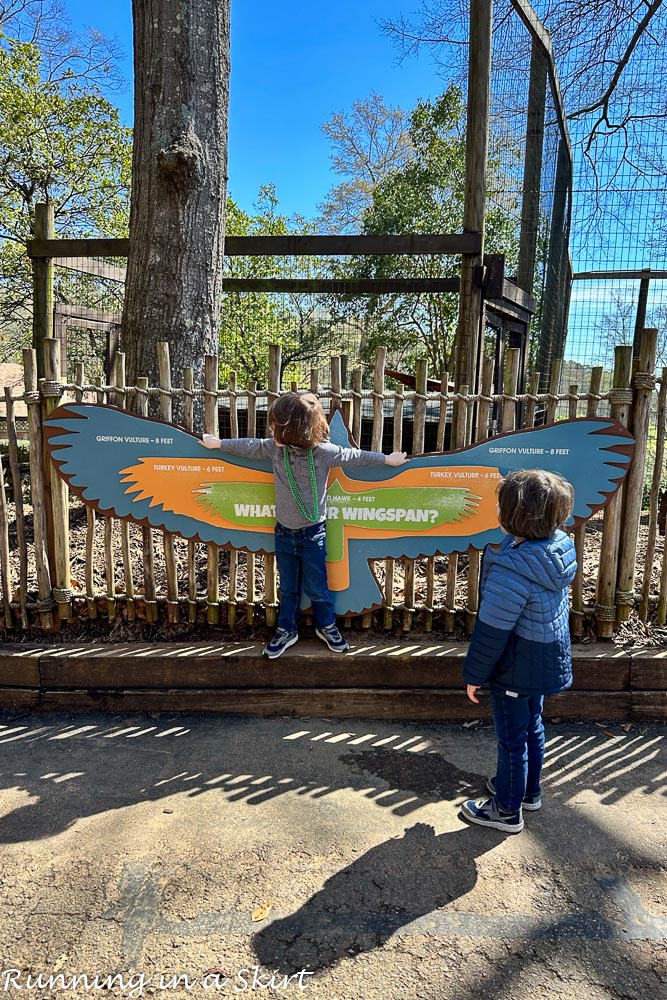 Do the Photo Opportunities
If you are visiting the Greenville SC zoo make sure to make time for the photo ops, like this one! There are cute spots like this lining the zoo that make great memories for families.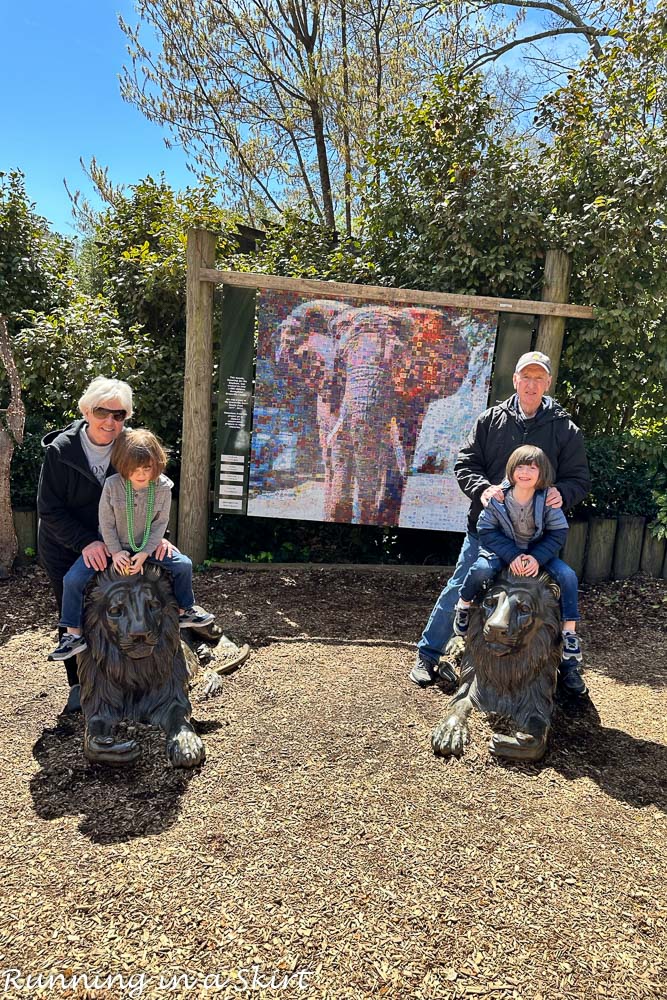 Check out the Flamingo & Alligators
The lower level of the zoo has a cool spot near some water with flamingos and an alligator habitat, which is really cool to see so close to the mountains. Make sure to head down the hill to see this before heading out.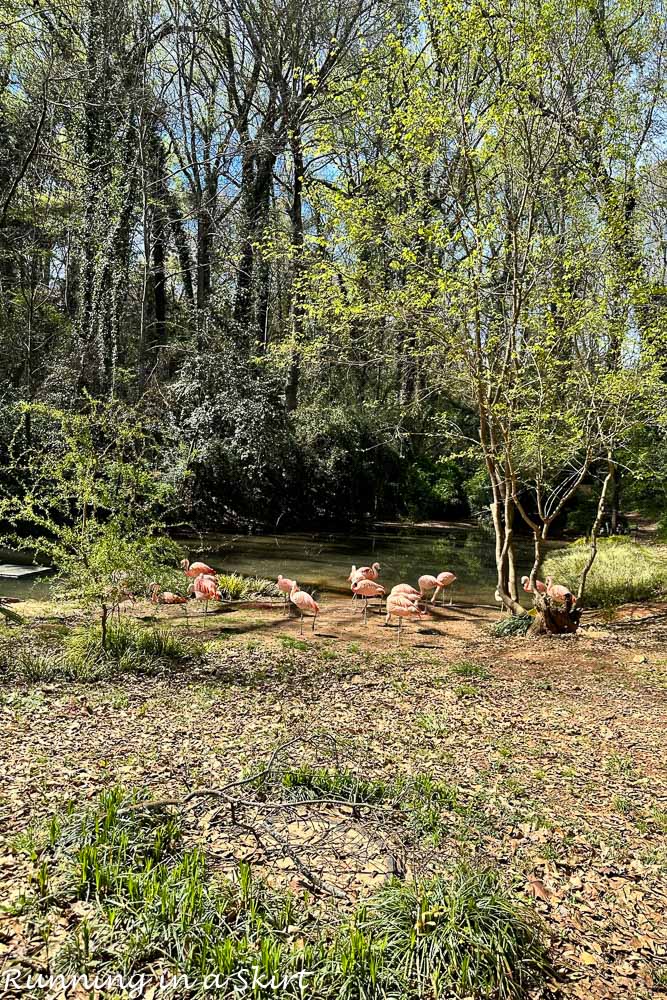 See the Farmyard
If you do the loop in order, the last spot to see is the Farmyard. It's a fun spot to see goats, pigs, and other farmyard animals.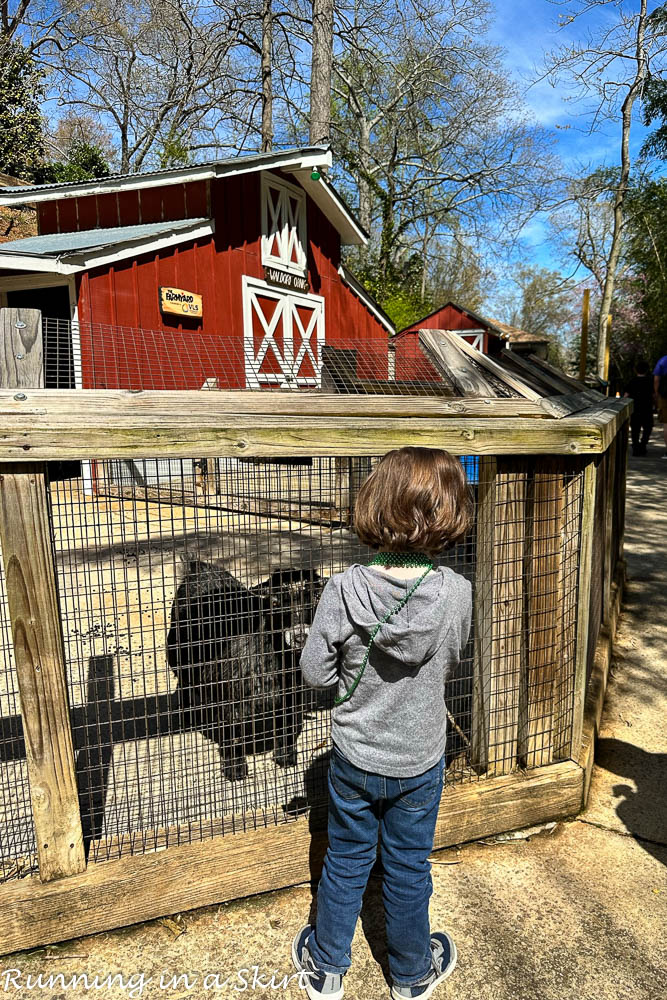 Greenville SC Zoo Special Events
Greenville SC is home to some annual special events throughout the year.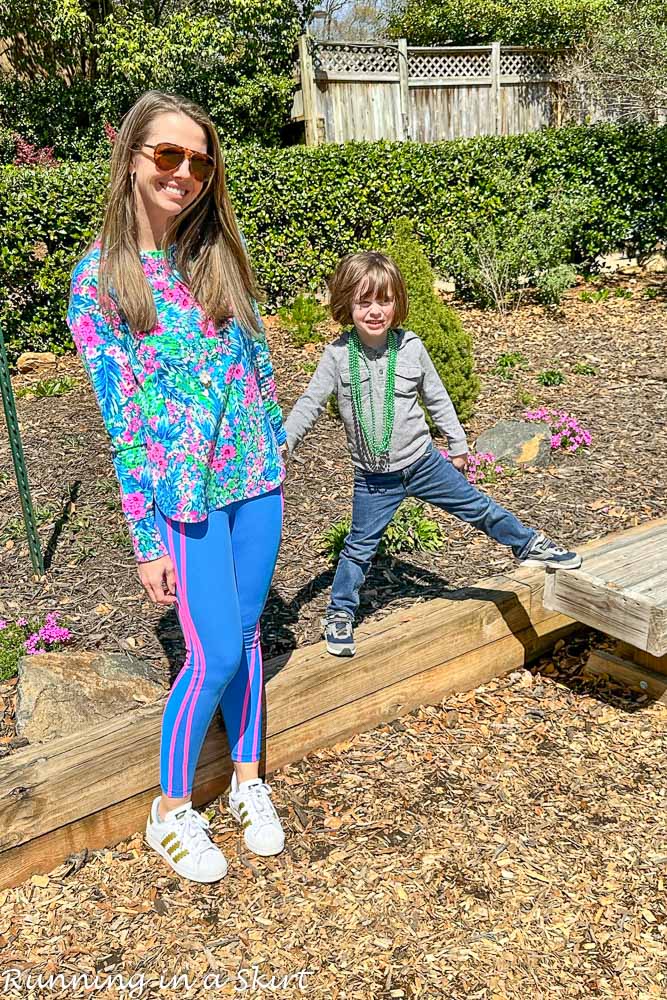 The Greenville SC Zoo is Fun for Kids of All Ages!
The Greenville SC Zoo is a fun experience for kids of all ages. Its small size is an advantage if you are looking for a half-day adventure that will not overwhelm your little kids. It's also easily walkable and set in a pretty part of town. We loved this 14-acre zoo.
This well-done spot is a perfect spot to visit for a day trip or for locals from Greenville.
To plan your trip, make sure to start with their website for tickets.
Greenville Zoo Visitors Guide
Click To Tweet
More Nearby Zoo & Aquarium Travel Guides:
Pin for later: