Hi everyone! We spent a long weekend, last weekend in Pittsburgh for our oldest's nephew's high school graduation party and some family time. My SIL threw a lovely graduation party for him and we had a great time celebrating Cam.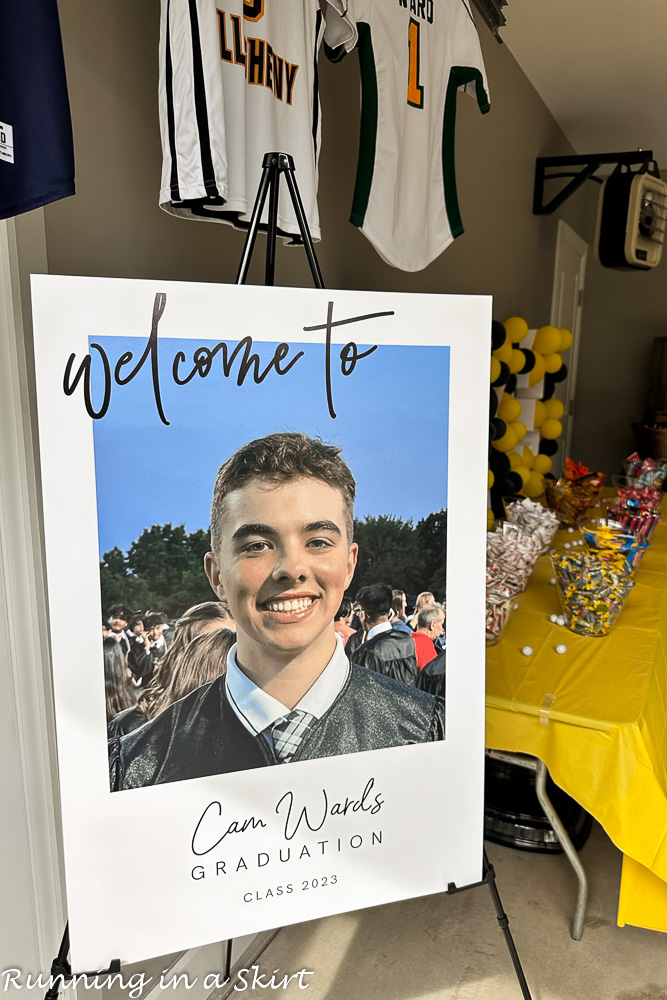 Here's the graduate with Bobby and Pap.
And here's him with his parents.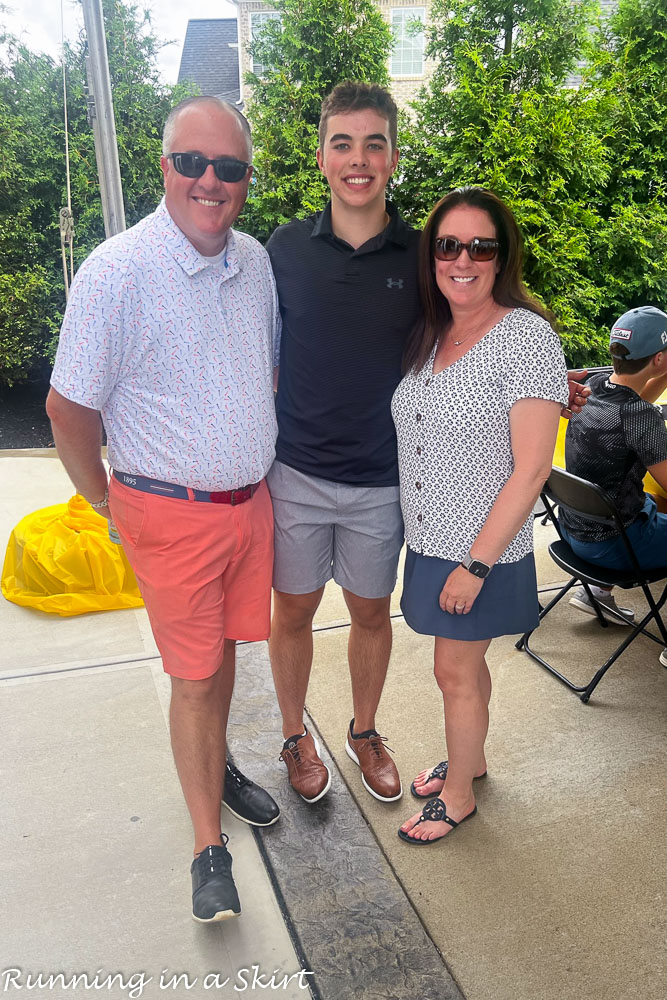 Here's the boys and I right before we left for the party. We got to see family and friends we hadn't seen in a while, which was so nice. Congrats to Cam too! He's going to attend and play baseball at Gannon University next year. We are so proud of him.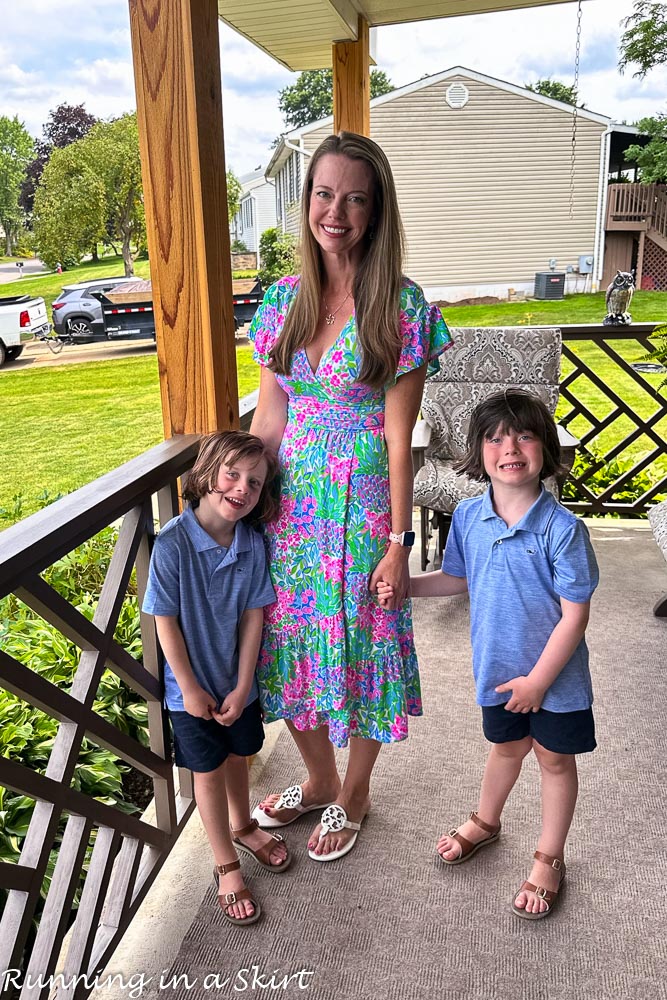 We spent the rest of the long weekend with lots of family time in the pool. Here are the boys with their cousin Keegan, whos' the same age.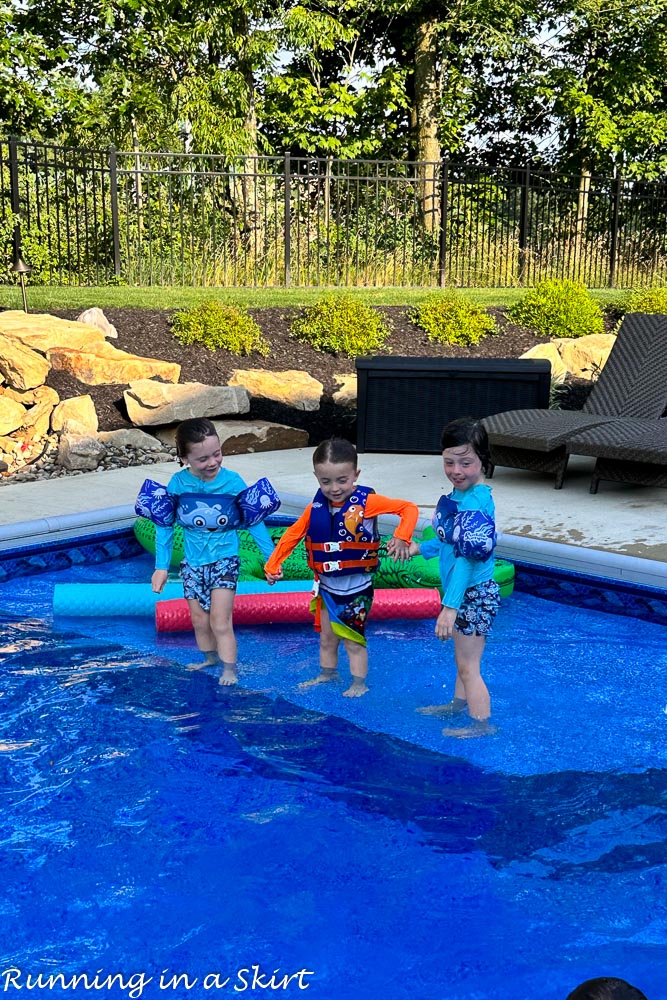 And here they are in the hot tub, which we cooled down for them.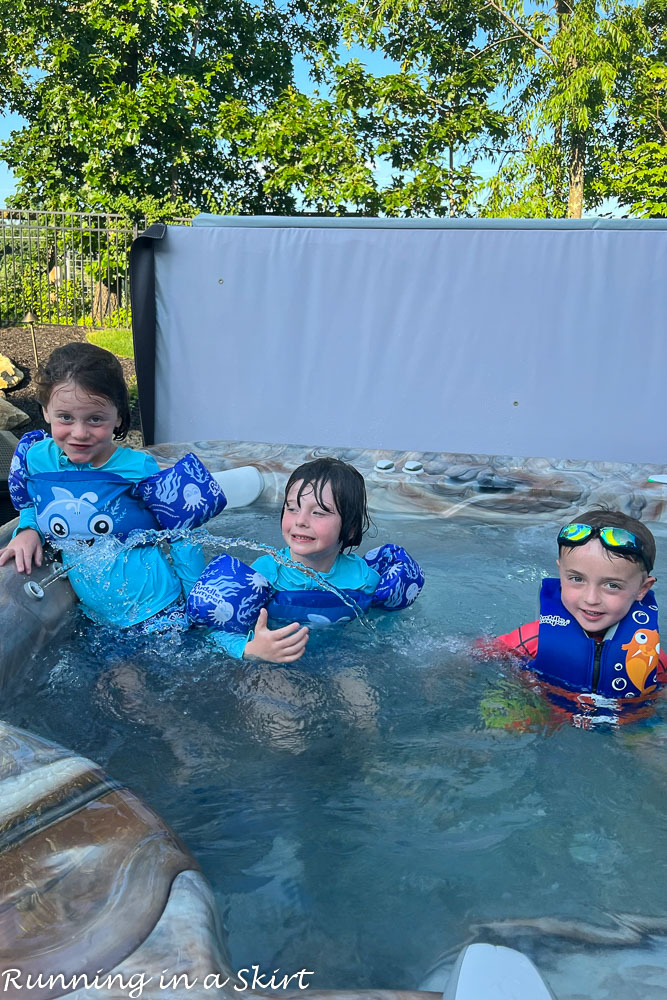 And here's Hunter and Owen. The older cousins all took time to play with the boys too, which was a lot of fun. For those keeping track, there are nine grandkids in this little part of the family and they were all there.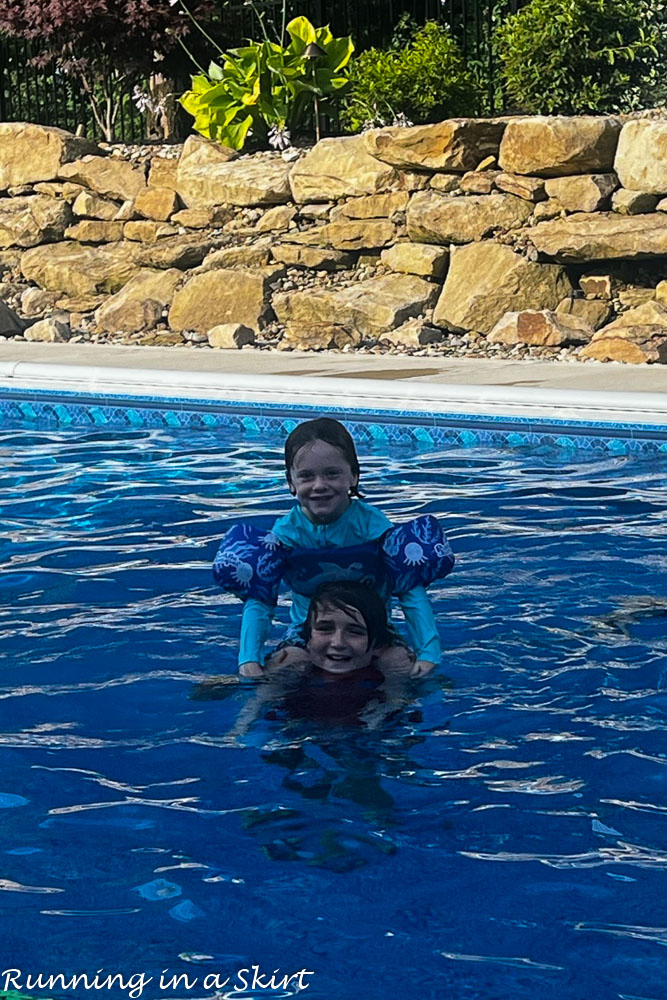 We even got to play in the pool at the Hub's parent's house too.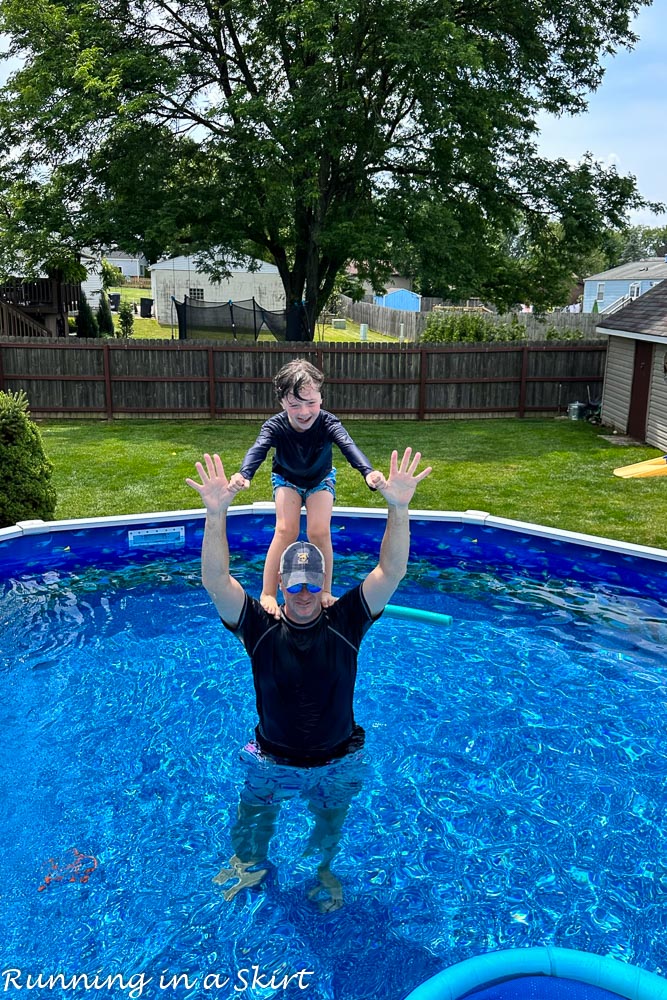 Another highlight was Bobby and the boy's Aunts taking them to a small, local amusement park to play.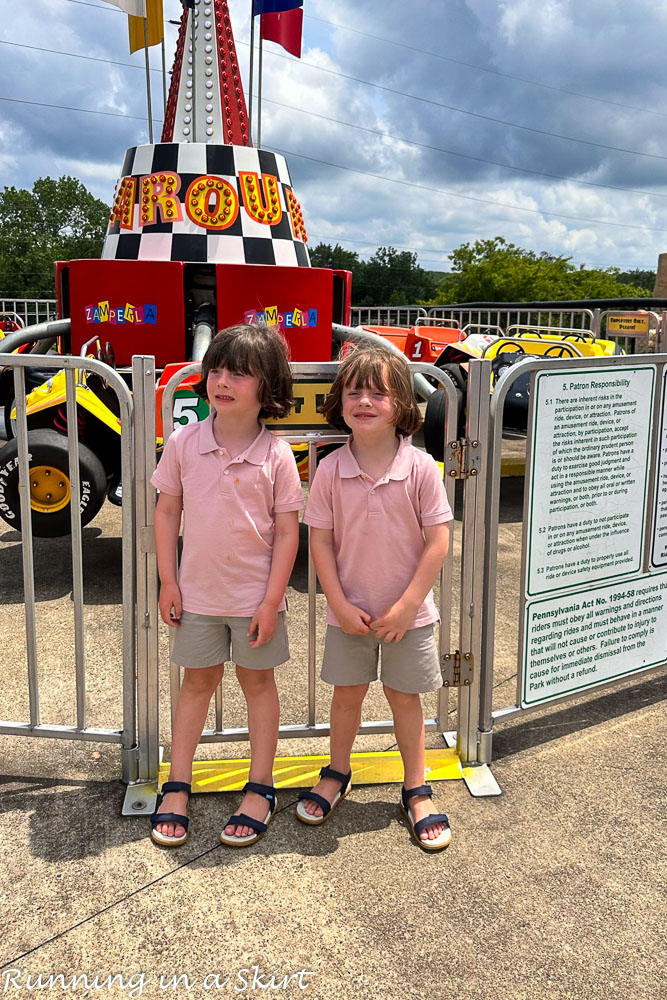 We rode a few rides, which they didn't know what to think about.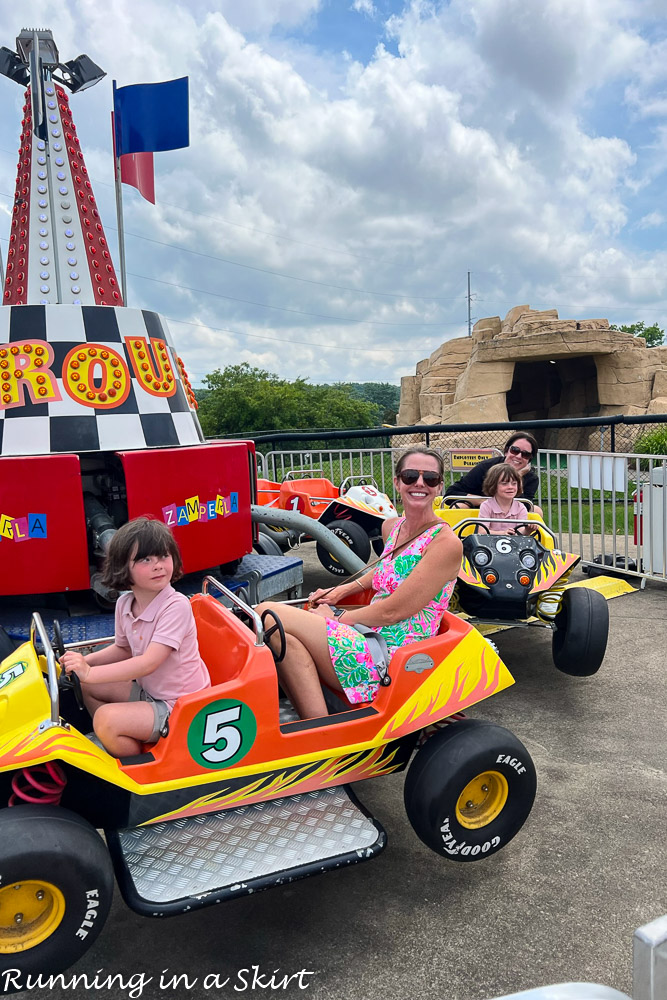 But they loved the go-karts.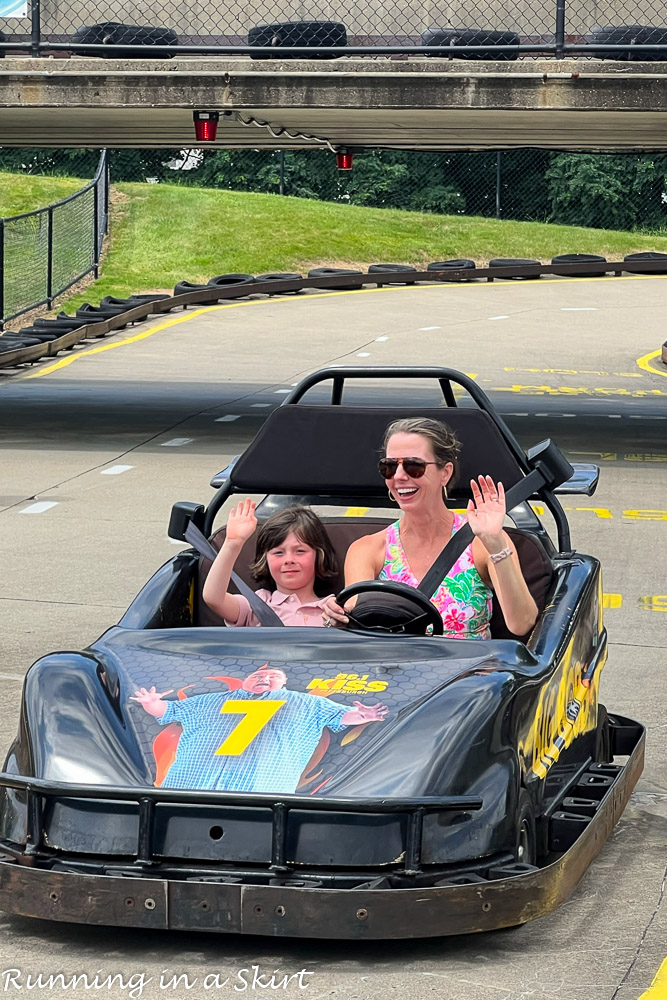 Big smiles all around.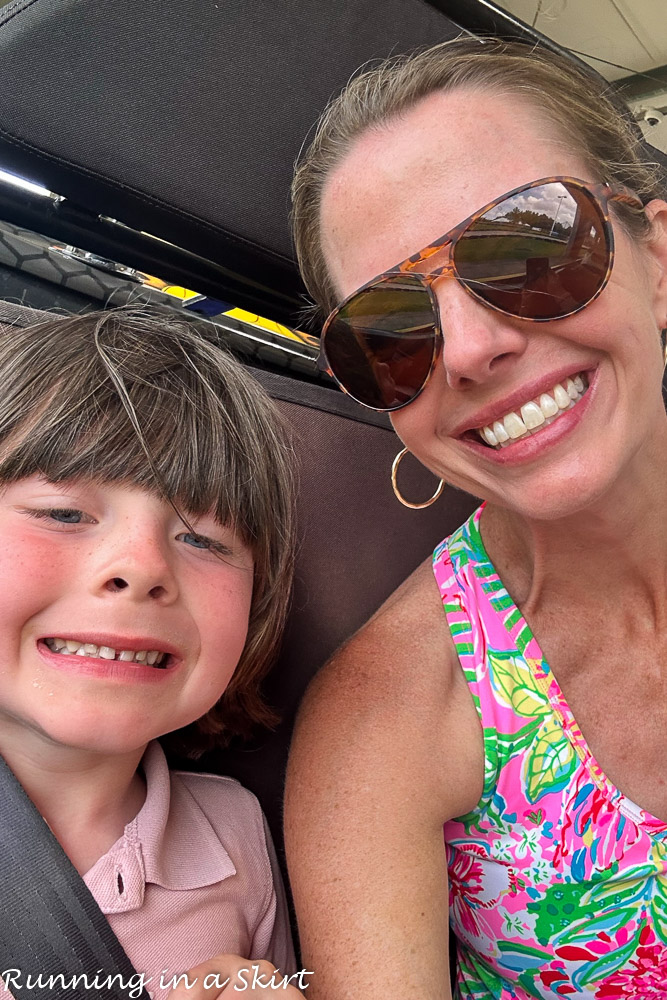 And they even played their first few arcade games.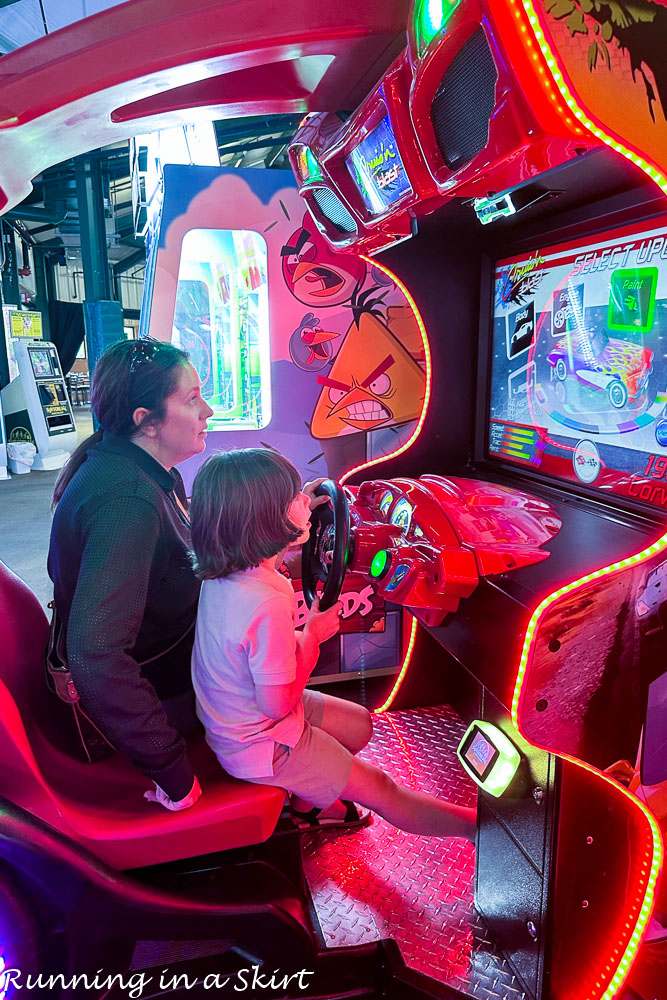 It was such a lovely weekend with the family, which includes my MIL's dog, Moose. He's about the sweetest, gentlest big dog you've ever met.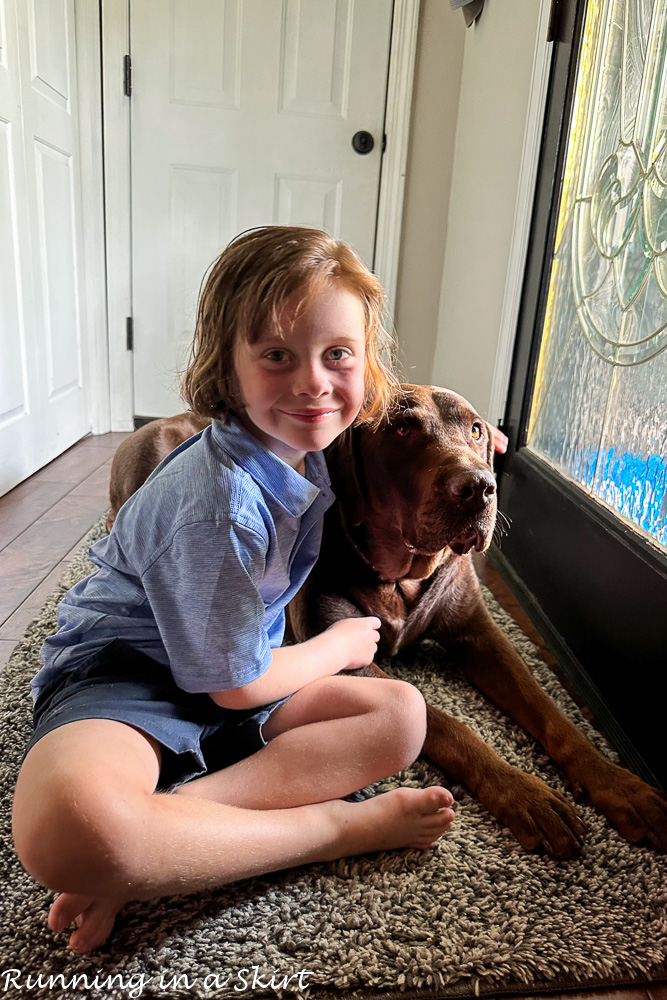 I'm so glad we got this weekend with the family to celebrate Cam's big day! Congrats to Cam on graduating and going to Gannon to play baseball. Plus, a big thanks to our family who played with and entertained the boys all weekend.
I hope you had a wonderful weekend too.