Happy Fashion Friday friends! I hope you have a fabulous week.
Last week I had lunch at one of my favorite local restaurants, Sunny Point Cafe. It was a nice 50 degree day so I wore my new pretty floral dress with boots.
We can only dream of weather like this now.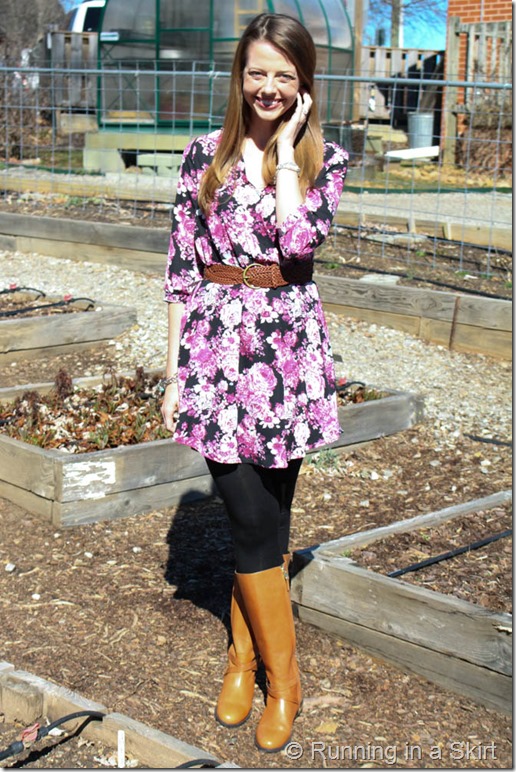 The big pink flowers on this dress make me so happy. I love the combination of a feminine floral with tougher looking riding boots. I also have a pair of tie up brown boots with a chunky heel that I plan on pairing with the dress.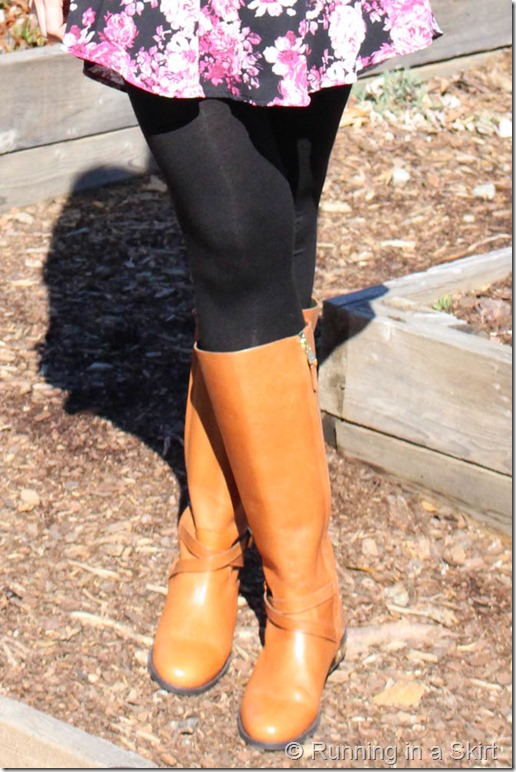 I added a belt to the ensemble to make the look even more polished.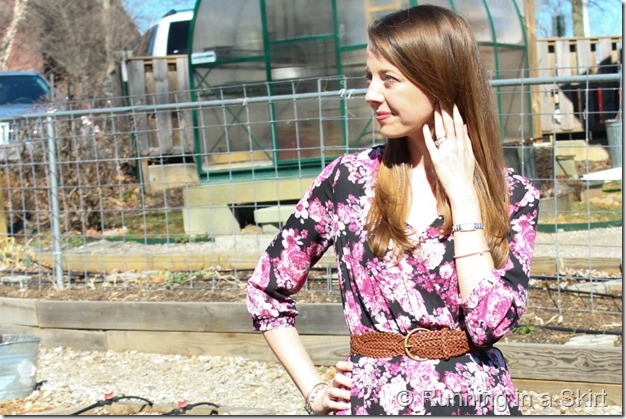 Sunny Point grows a lot of their own produce in season in this garden and it made me so excited about spring. I can't wait to get my garden in the ground this year.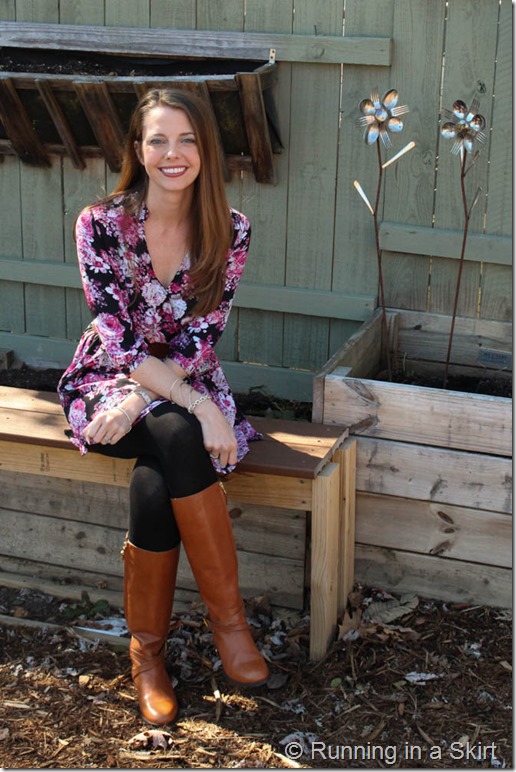 In the meantime, I'll settle for flirty floral dresses with boots. They bring a little life into even the saddest winter garden.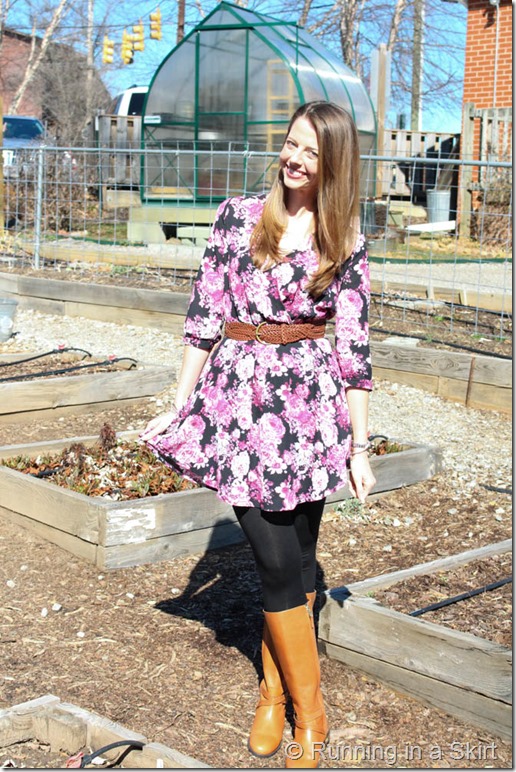 Dress: Target (I've found a couple really cute things there lately), Similar Here


Boots:Ralph Lauren Riding Boot
Belt: Old Navy (old)Similar Here
This weekend is a big one for my family. My little nephew Owen is turning one! Can you believe it? I'm really looking forward to watching the little man smoosh his cake to pieces.
Have a wonderful weekend friends! I'll be back Monday with Things I'm Loving Lately. I can't wait to share my new picks and hear about your currents favs as well.
Thanks to Nicole for the linkup! This post does contain affiliate links. Thank you for your support.
Your turn!
Do you wear any floral prints?
What are you most excited about for spring?