Happy Fashion Friday!
It's been a good, but rainy week in the mountains. I've almost been glad because it's given me a chance to catch up on rest from last week. I hope you had a nice week too.
Today's Fashion Friday is actually the dress I got in Austin. I really wanted a light and summery boho dress shaped like this, but tried on approximately 1002 and they all looked like tents on me. I had practically given up when I found this one!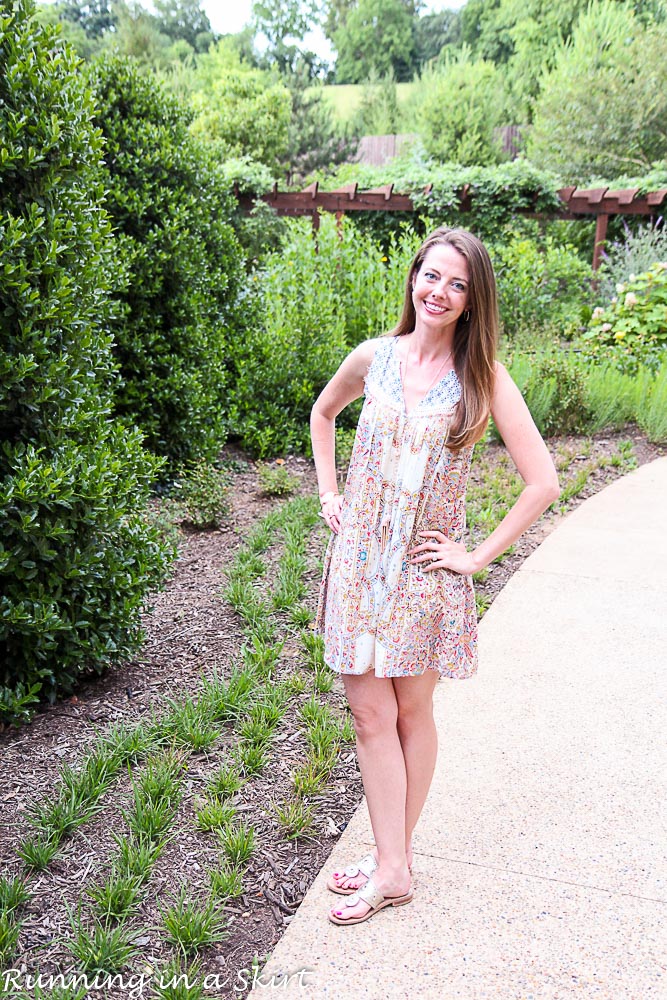 I liked the way it has the trendy shape, but it's not too huge.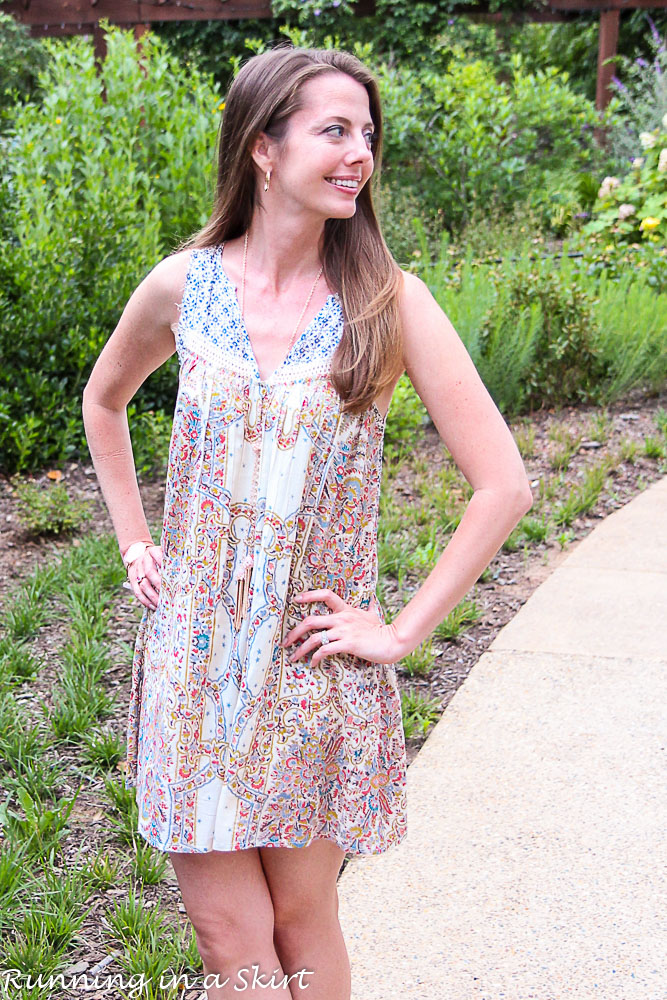 From my years of picking out clothes for TV, I normally gravitate towards more saturated colors. I know they photograph better, but it's nice to mix it up and have something fun like this. In fact I'd say this dress is the polar opposite from my TV news dress collection. 🙂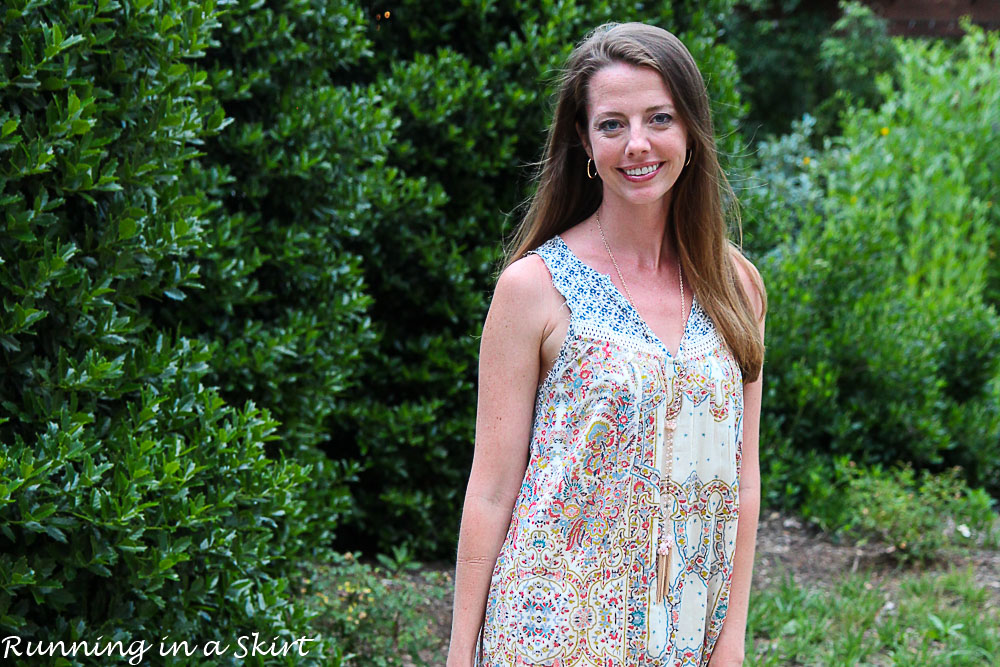 I paired the dress with this super fun tassel necklace I got at a boutique in Asheville and a bracelet Marilyn got me for my birthday a few years ago.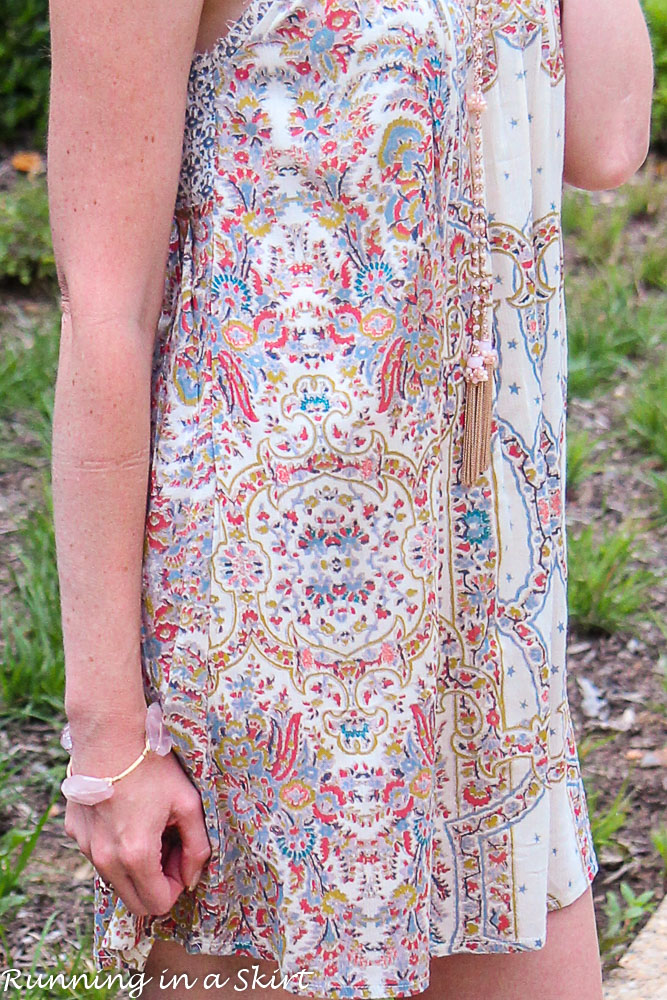 For the shoes, I wore my Jack Rogers again. I have been living in them this summer. I'm going to have to wear a different pair for Fashion Friday though just to mix it up.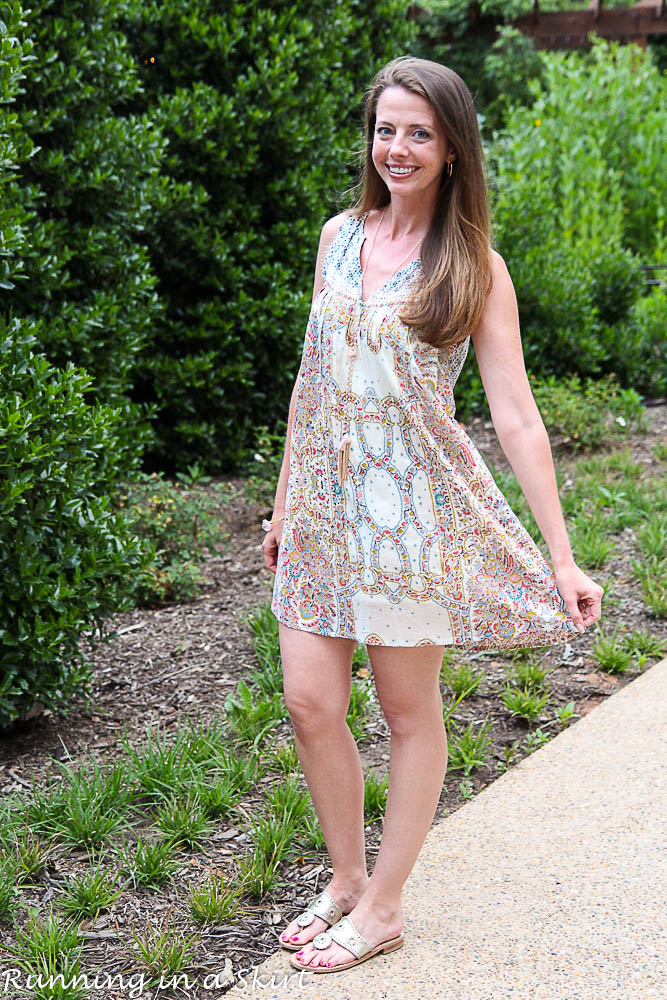 I hope you all have a beautiful weekend!
Shop the Look
Dress: HERE (same one still available!)
Shoes: HERE
Necklace: similar HERE, also cute HERE and HERE
Bracelet: similar HERE
So nice to see you today. Have a great weekend and come back Monday for a weekend recap!
Did you miss this?
Lightened Up 3 Cheese & Spinach Stuffed Portobello Mushrooms
This post is not sponsored, but contains affiliate links. I do make a small commission for clicks and purchases. It cost you nothing. Thank you for supporting Running in a Skirt.
I'm linking up with: Nicole for the Fit and Fashionable, Jolynne Shane for Fashion Friday, Turning Heads Tuesday. Thank you so much for the lovely linkup ladies
Your turn!
Have you tried on any dresses lately that look like tents? 🙂
What are you doing this weekend?