Hi everyone!
Congratulations to Aaron Martin for winning the Vega giveaway! If you didn't win, I'm still offering an exclusive discount code for Vega products, so make sure to check out the original post before you place an order.
How was your weekend? Mine was so wonderful I thought I'd take you along photo dump style! Here we gooooo.....
Friday
Friday the Hubs and I had much-awaited reservations at Limones! It's always been one of my favorite restaurants in Asheville, but in the past few years it's been REALLY hard to get a reservation. We snagged a Friday night slot about a month ago and finally got a chance to eat there again.
The evening started out with a Coconut Margarita...
Yes, it was amazing!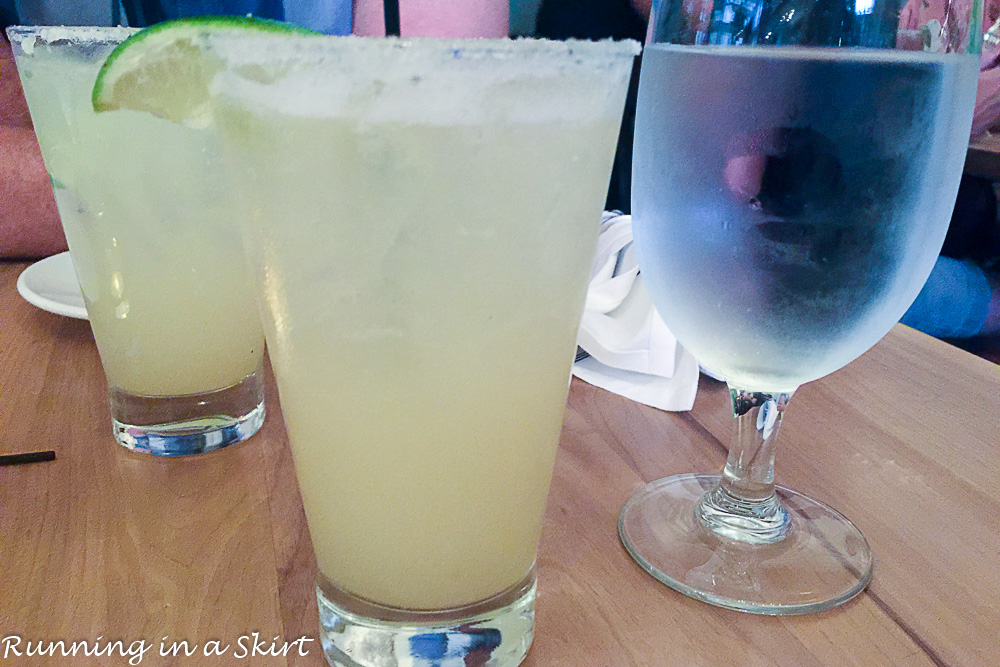 Then we shared a Ceviche sampler.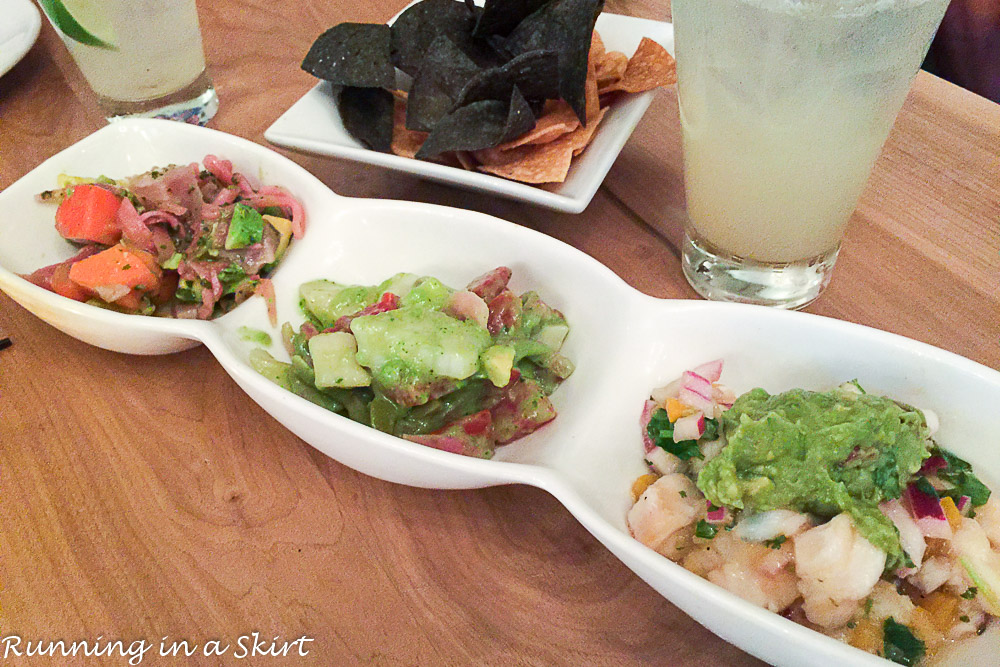 For my entree I had the goat cheese and mushroom stuffed pepper.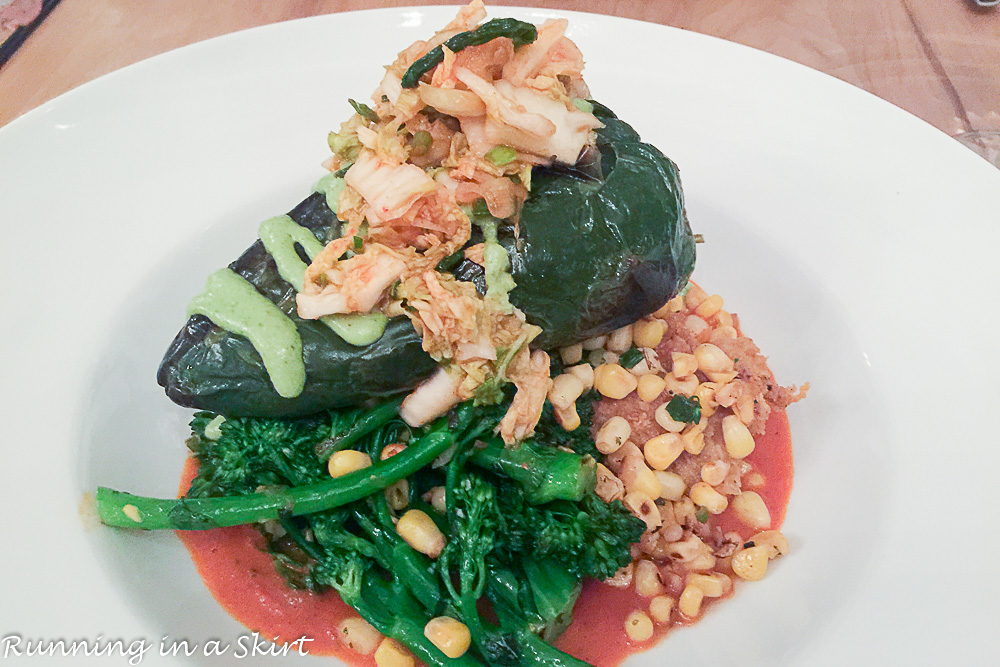 It was soooo good!
I wanted to walk around downtown and take in all the crazy sights, but it started raining so we went home. It's been so dry here for much of the summer though, so I'm happy for any rain we can get!
Saturday
Saturday started off slow. I skipped my run (AGAIN) because my feet have been hurting me and I've been trying to give them a little breather. Instead I worked on the blog and did some gardening!
Look what I found! Holy moly. This was a baby zucchini a few days ago and it exploded on me! If you've been a long time blog reader, you may remember a few years ago when I grew one probably twice as large.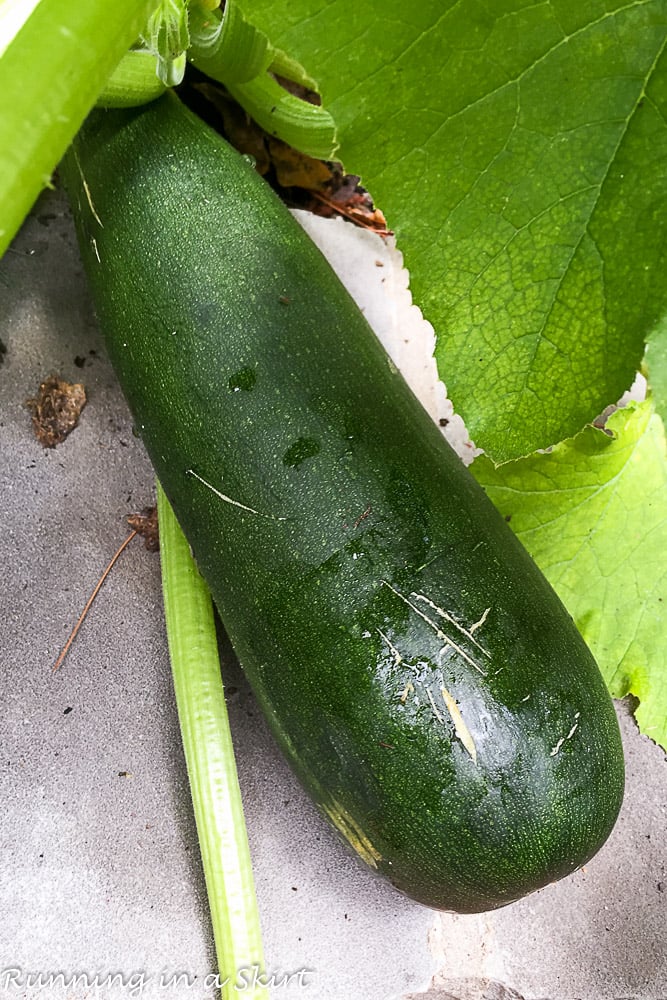 My patty pan squash were also ready to bust!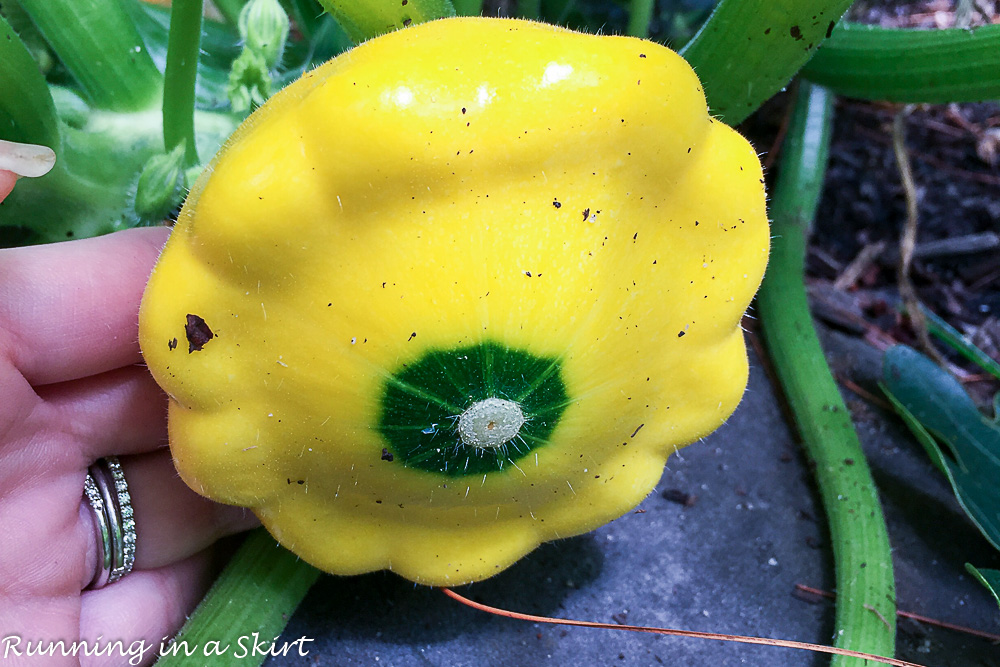 I decided to do a big harvest and pulled all of this out of my little garden. The Hubs and I will be eating well this week. I've pulled out some things here and there, but this is by far my biggest harvest so far this year.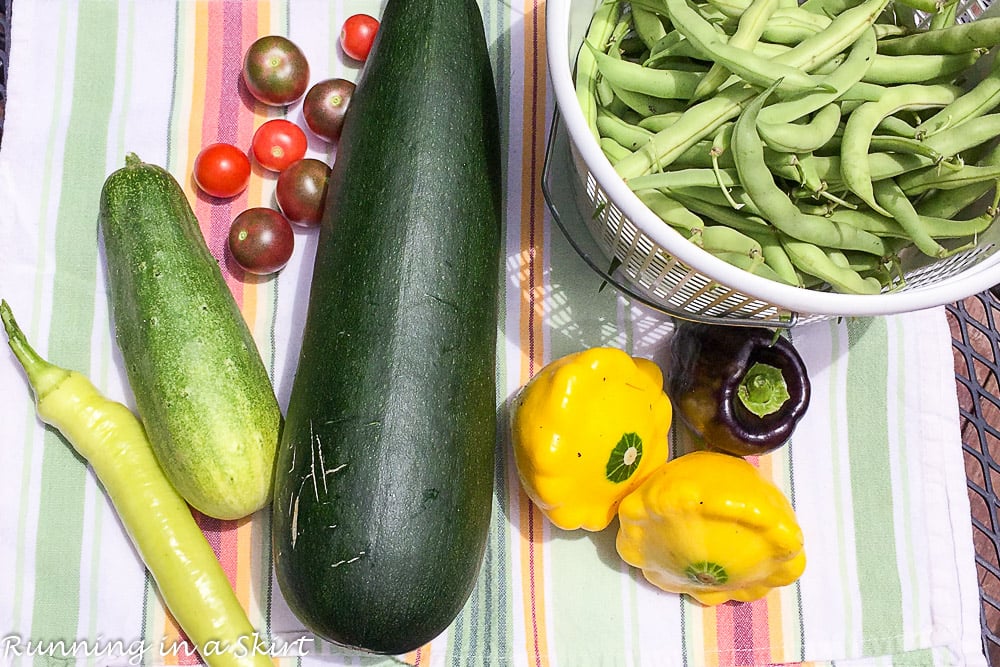 In the afternoon we went to Burntshirt Vineyards.
I've been on a kick to explore our "backyard" a little more. I've been searching the area like I was a tourist and finding things to do that we haven't tried yet. So far it has worked out so well and I've found some really fun places close to home.
Burntshirt Vineyards was such a pleasant surprise! Look at these views.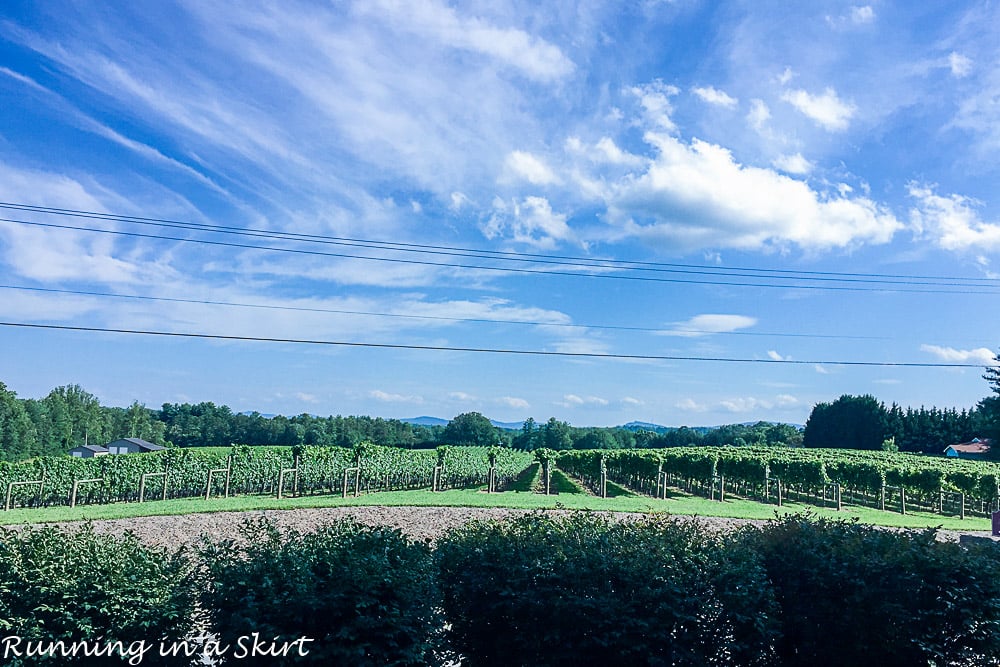 They recently expanded their tasting area to include an outside deck. They even had live music! We did a tasting and the wine is absolutely delightful. I was so impressed by the whole experience. I feel so lucky to live in a area with so much cool stuff to do.
Breaking out of your routine totally pays off sometimes.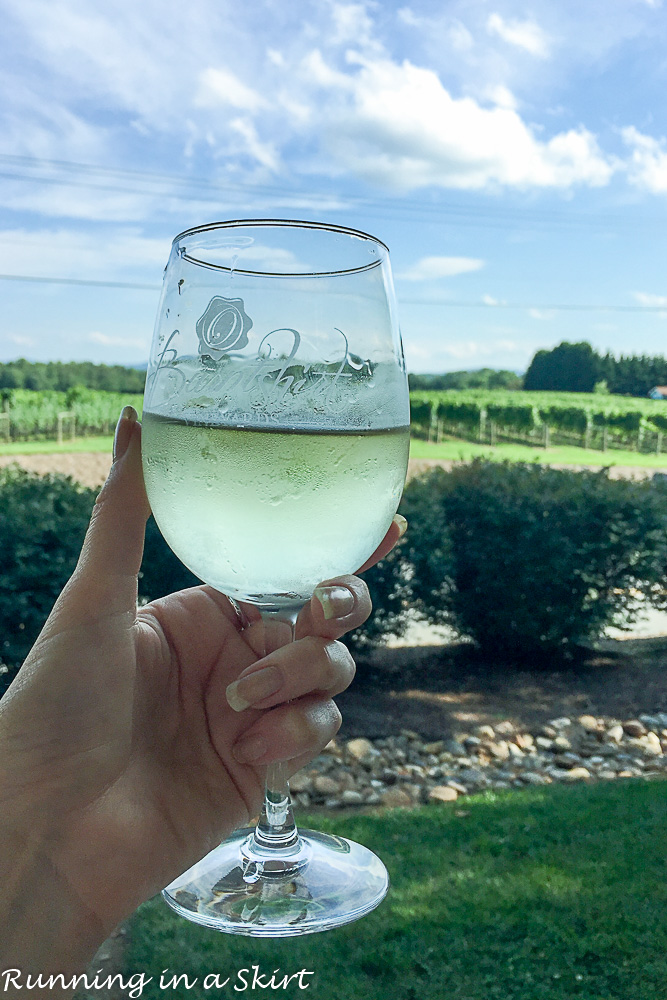 The Hubs and I even got our own private tour of the area where they make the wine. This is a batch the winemaker is cooling.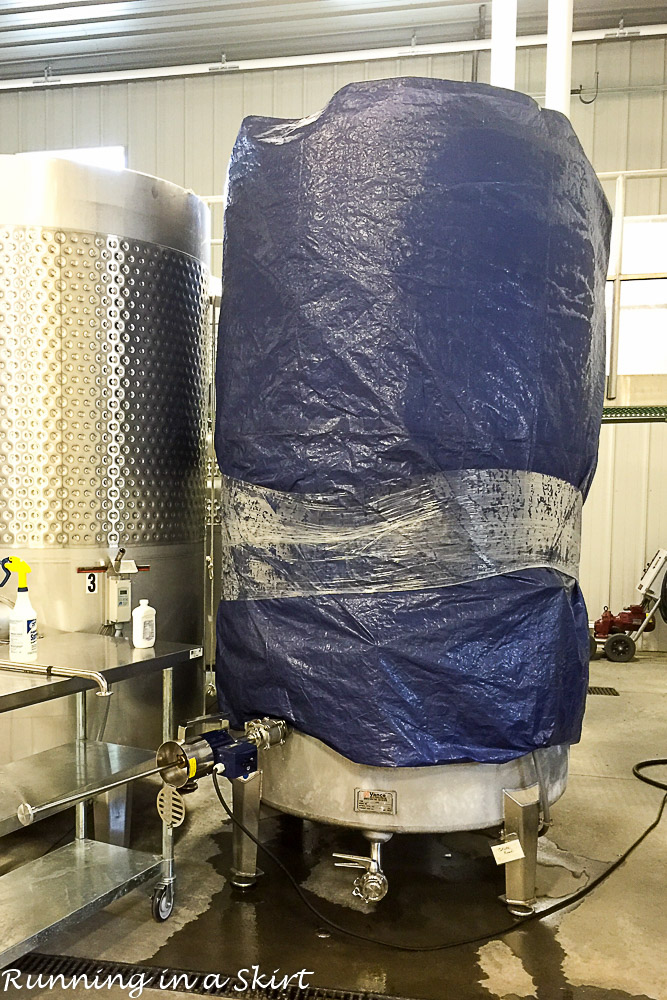 And here are several batches in oak barrels! The winery is relatively new, and the winemaker is really excited about his upcoming product. I really enjoy speaking to anyone who is passionate about what they do. It's so inspiring.
The Hubs and I are looking forward to going back and see how the wine evolves over time.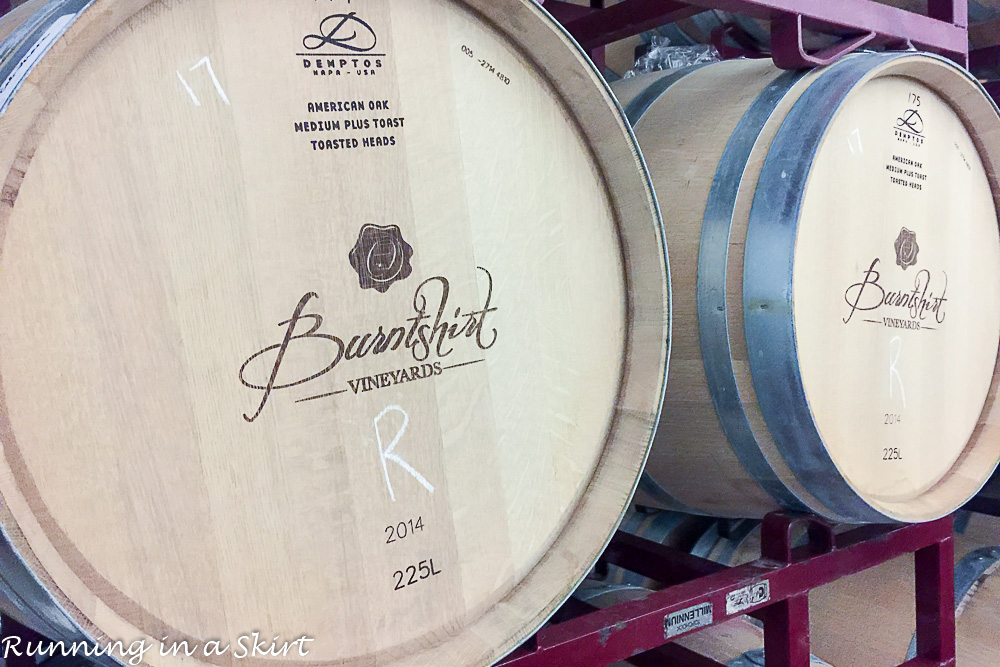 For dinner we stopped by West First in Hendersonville. It was also really, really tasty!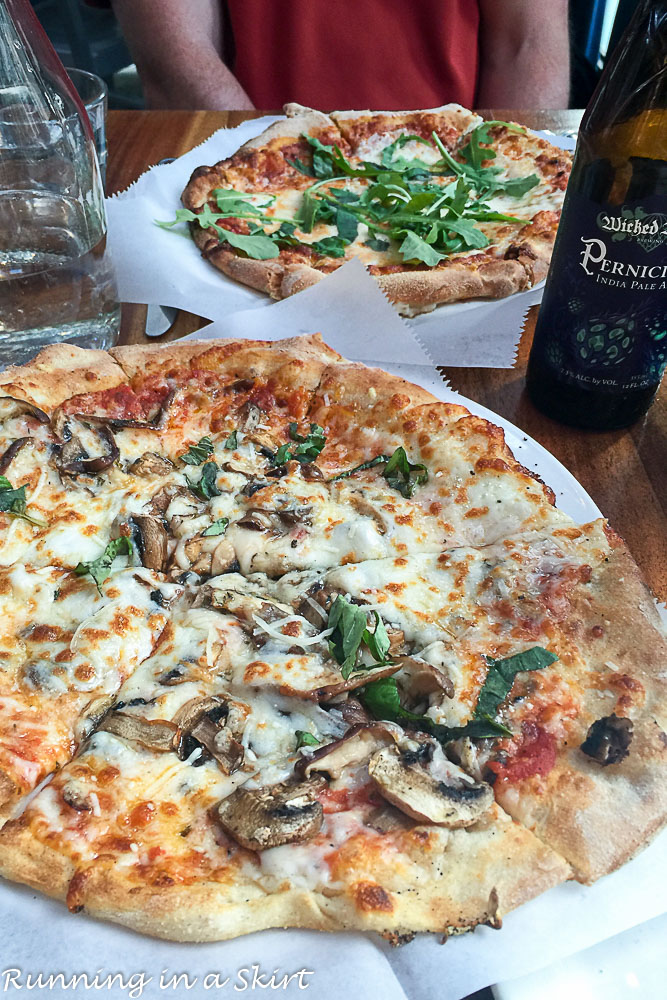 Sunday
Sunday we put on our Sunday best for church!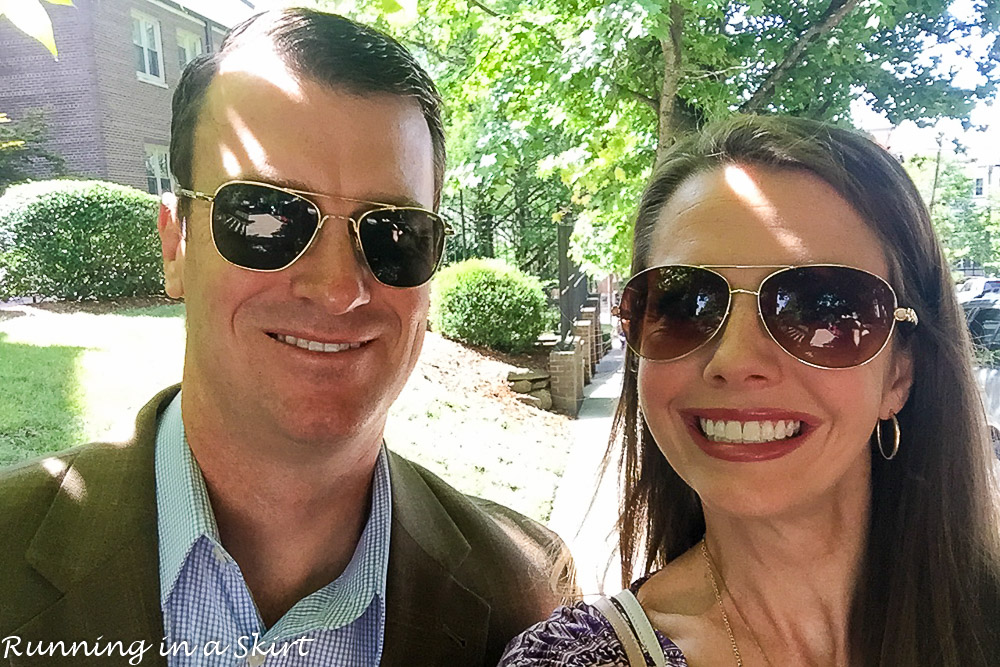 Evelyn, Marilyn's baby, was being baptized! She is so adorable and did so well during the service.
I feel like I was just writing about her baby shower. She's growing so quickly!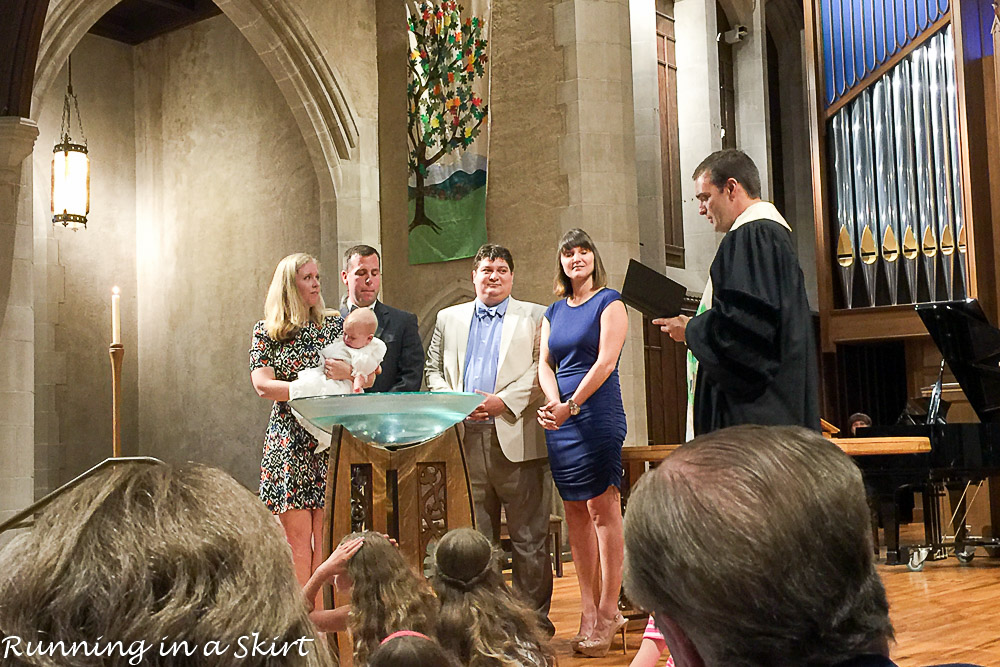 After the service we spent the afternoon celebrating with her family. What a perfect day!
Now it's late Sunday and I'm getting ready to watch a movie on the TV with the Hubs. We don't go out to movies much, but do really enjoy watching one at home of the weekends.
I hope y'all had a great weekend too.
Coming up this week on Running in a Skirt!
Healthy Homemade Greek Salad Dressing
Tips for Running in the Heat from a Meteorologist <--- that's me... haha!
Greek Tortellini Pasta Salad
Fashion Friday from the Outer Banks
Thanks for stopping by today. Hope to see you back here tomorrow.
I'm linking up with Marvelous Monday.
Your turn!
How was your weekend?