Happy New Year, friends!
I hope your weekend was fabulous. Mine was a good mix of busy and relaxing and I'm anxious to kick 2016 off with a bang. The highlight of my weekend was throwing a baby "sprinkle" for my dear friend Marilyn. She is expecting her second baby in early February and I could not be more excited. I had so much fun pulling off a "Baby, It's Cold Outside" theme for the shower and thought you guys might enjoy some snapshots.
So here's how the entire event went down photo dump style!
New Year's Eve & Day 2015/2016
New Year's Eve Day started off pretty awesome when I found out my brother Tommy added a new member to our dog family! Meet Ryder (as in low-Ryder... heh heh) Wunder. He's a dachshund who looks SOOOOO much like Rhett did when he was a puppy. I can't wait to meet him and may have to drive to Charlotte this coming week just to get some puppy snuggles.
I'm so jealous!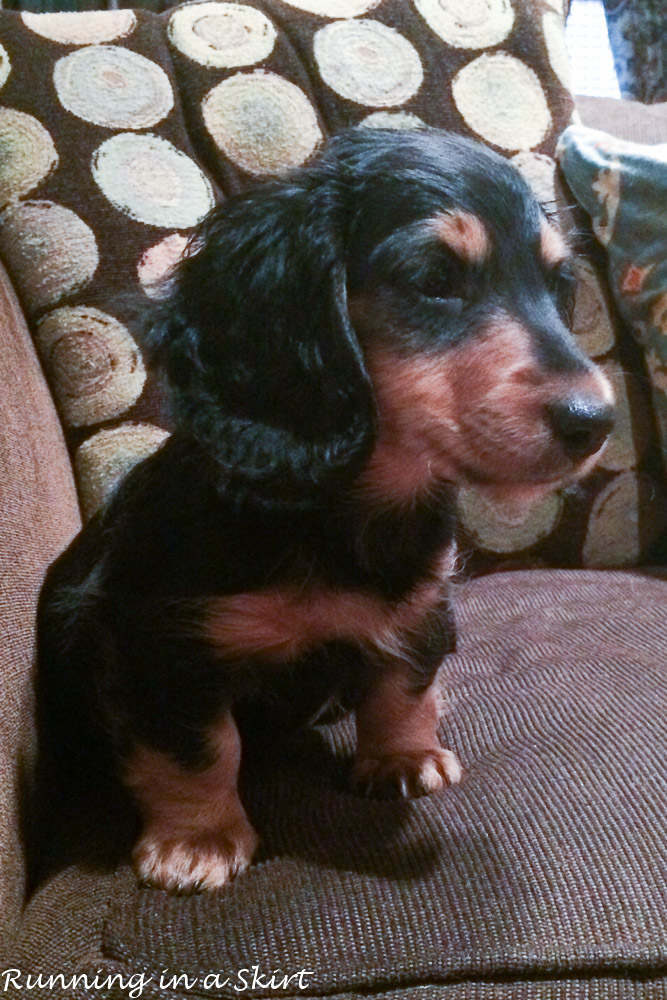 The hubs and I went for a walk at sunset to end the year. It was a little brisk, but it felt great to get out of the house.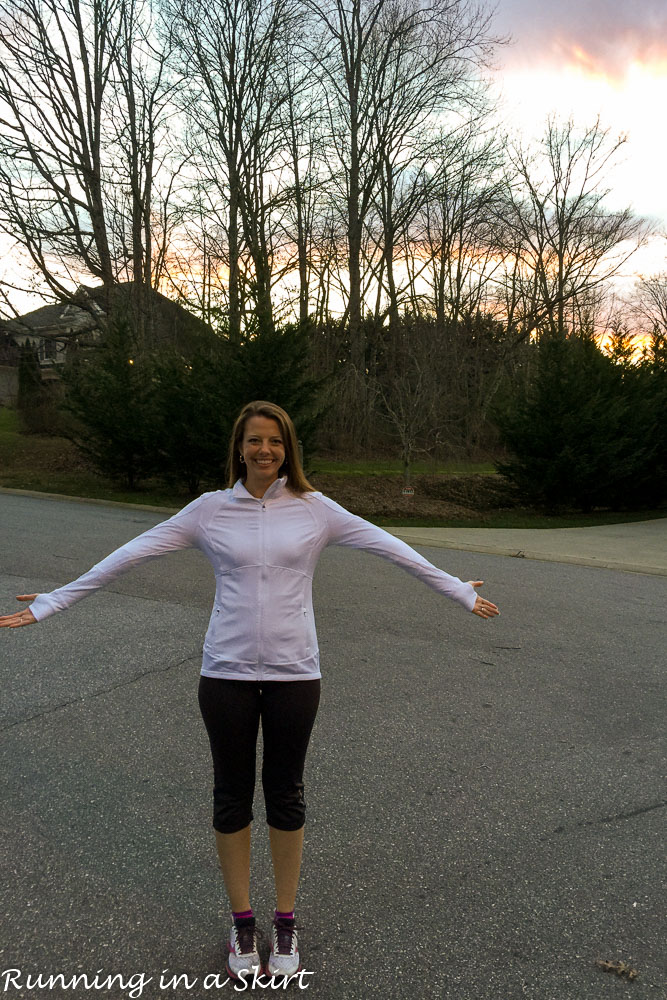 The final sunset of the year was stunning! I shared this picture and some of my thoughts on New Year's Resolutions this year on Instagram.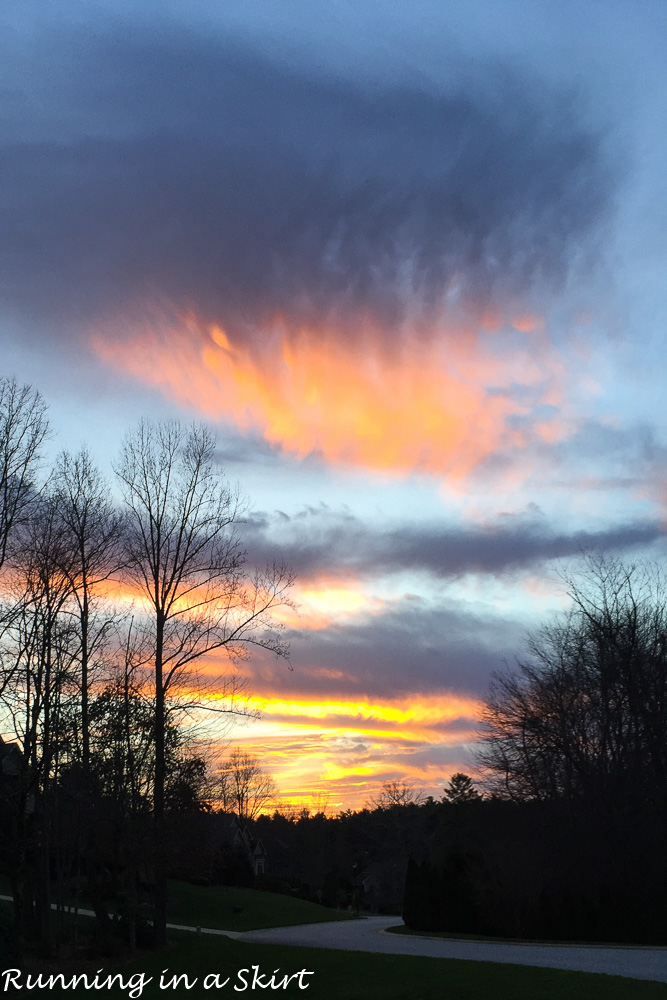 Since we've been doing so much traveling lately, we opted for a quiet New Year's at home!
Toasting the New Year at....7 PM..... haha!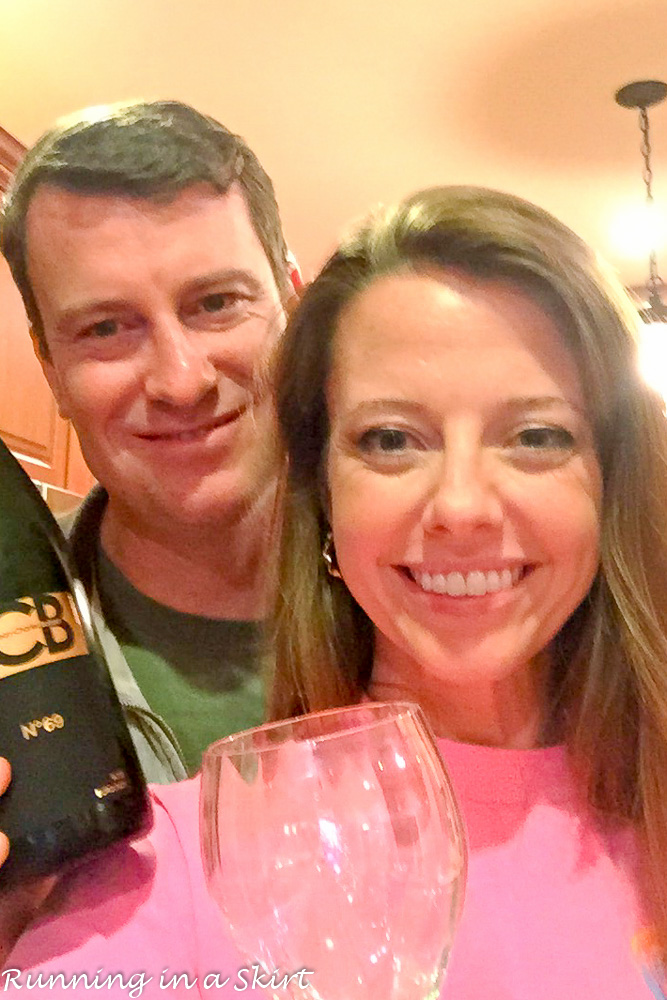 I spent New Year's Day getting ready for Marilyn's baby sprinkle. After working around the house, I went to dinner and got some yummy sushi!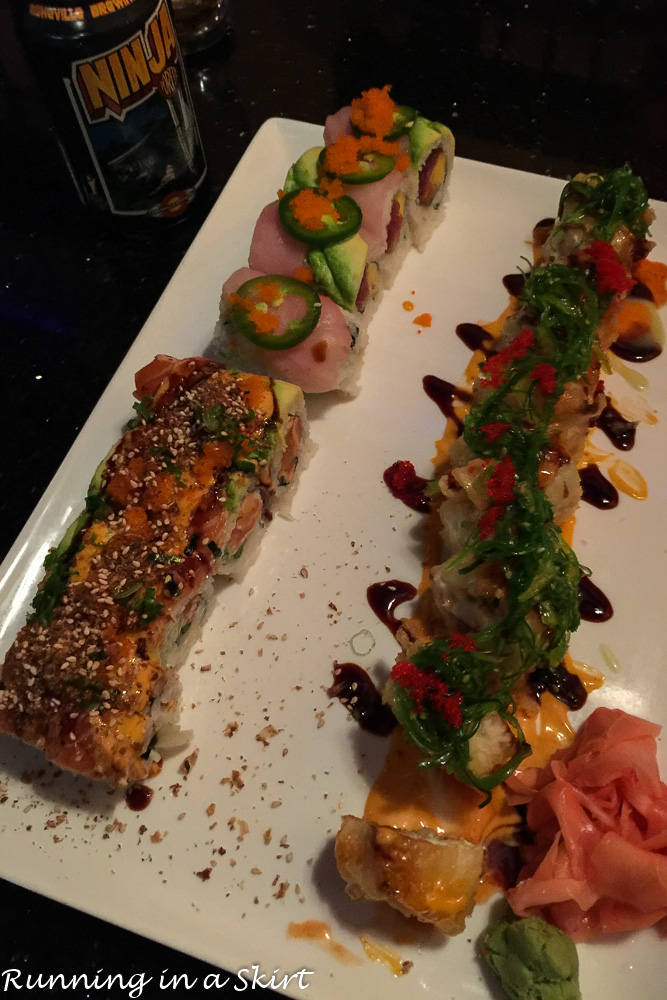 Marilyn's Baby Sprinkle
I was so thrilled to be able to throw a baby sprinkle for my good friend Marilyn. I love hosting a good theme party, so I had a lot of fun playing off the "Baby, It's Cold Outside" theme. The good news is it FINALLY was cold Saturday. It would have felt silly throwing this shower last weekend when it was 70+ degrees.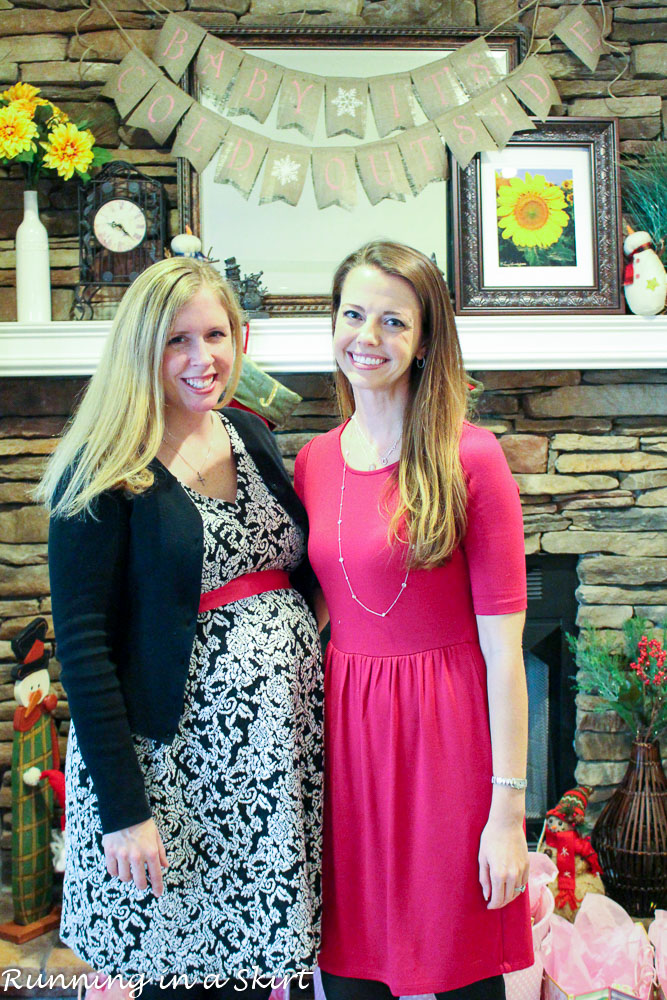 We had sandwiches, fruit, Chopped Kale Salad, Crock Pot Butternut Squash Soup and my homemade Skinny & Southern Pimento Cheese for the savory course. And some killer cupcakes and pretzels for dessert.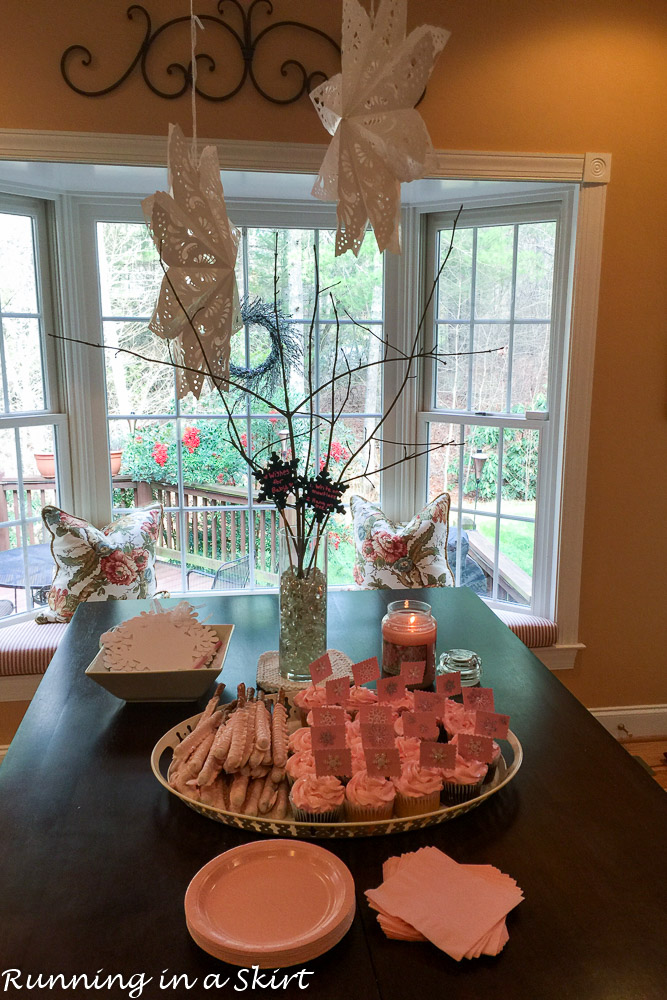 I used tree limbs and paper snow flakes to create a wishes for baby tree. All the guests got to write on a snowflake and Marilyn took them home for future holiday decorations.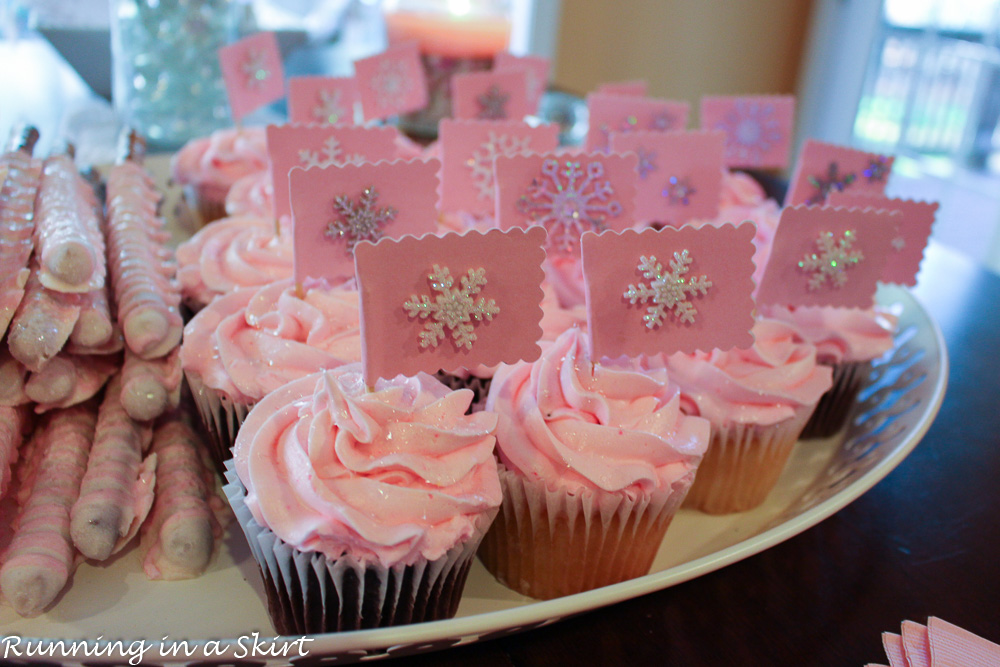 I also put together a hot chocolate bar with cups matching the theme.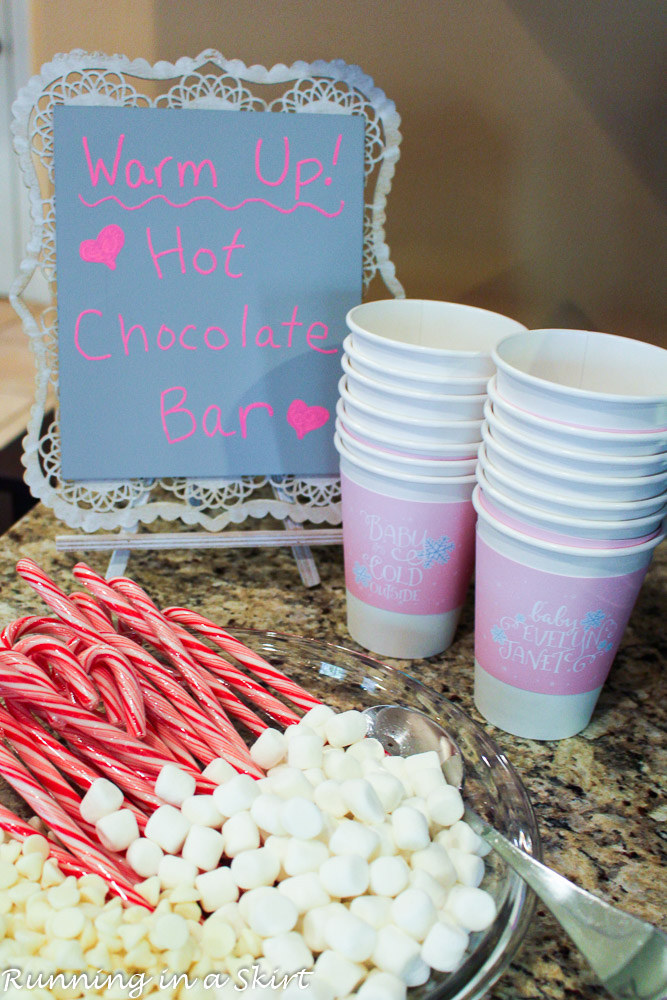 My favorite part of the shower was a headband making station. I found this adorable headband making kit on Amazon that made it so easy. I added a cute sign, tags and glue guns to finish the station.
I'm such a sucker for arts and crafts, so I love doing this!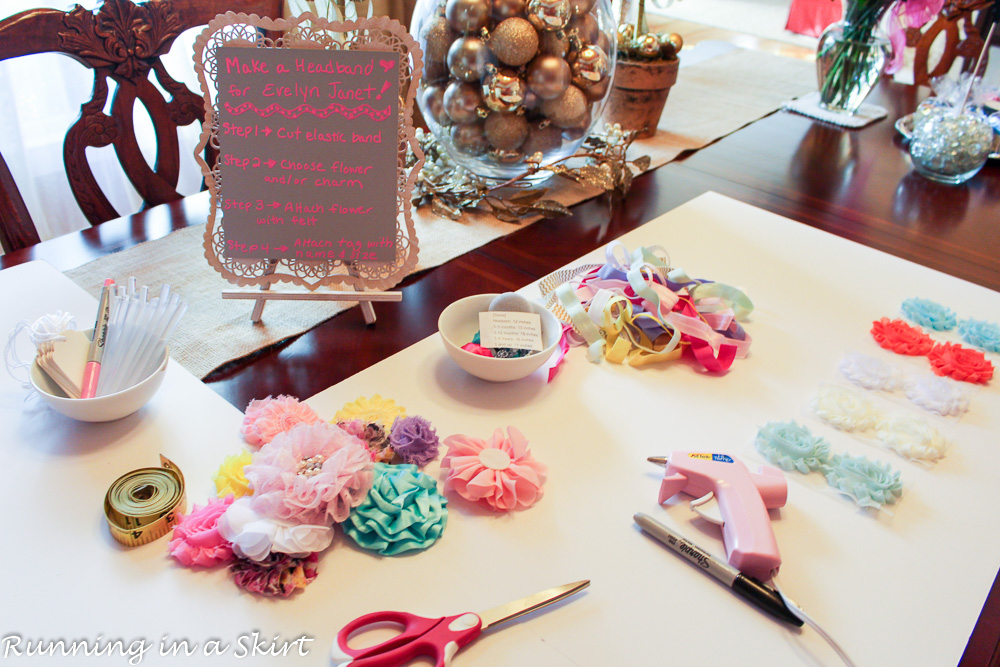 Marilyn's Mom brought some of the food and the gorgeous flowers. They insisted on leaving them at my house and I feel spoiled with all the roses as I'm writing this.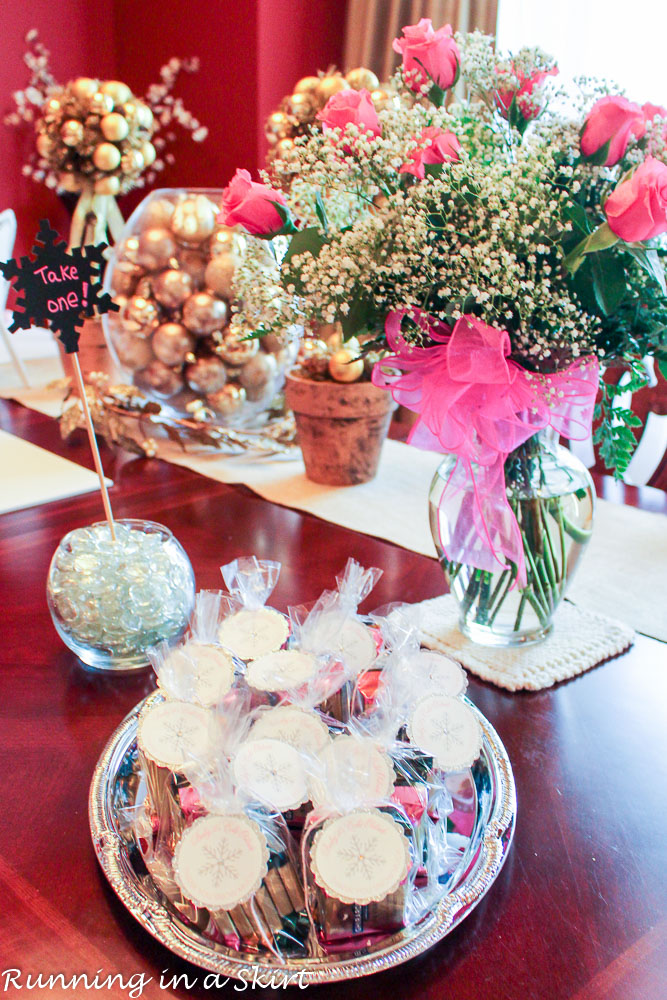 The favors were some extra chocolate for the road.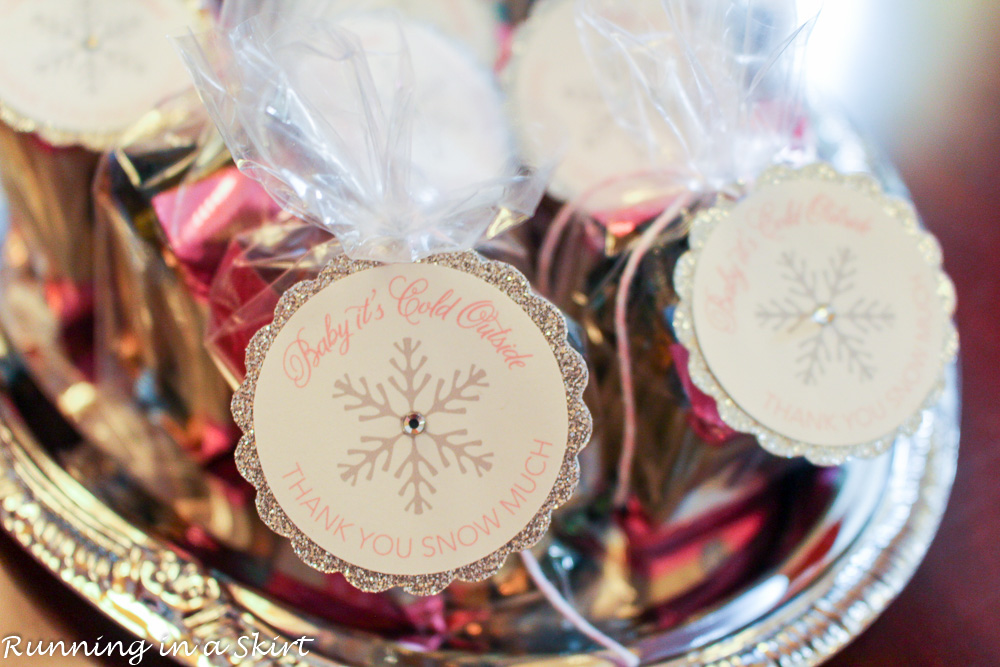 The gifts were also a lot of fun and we all enjoyed going all out with pink!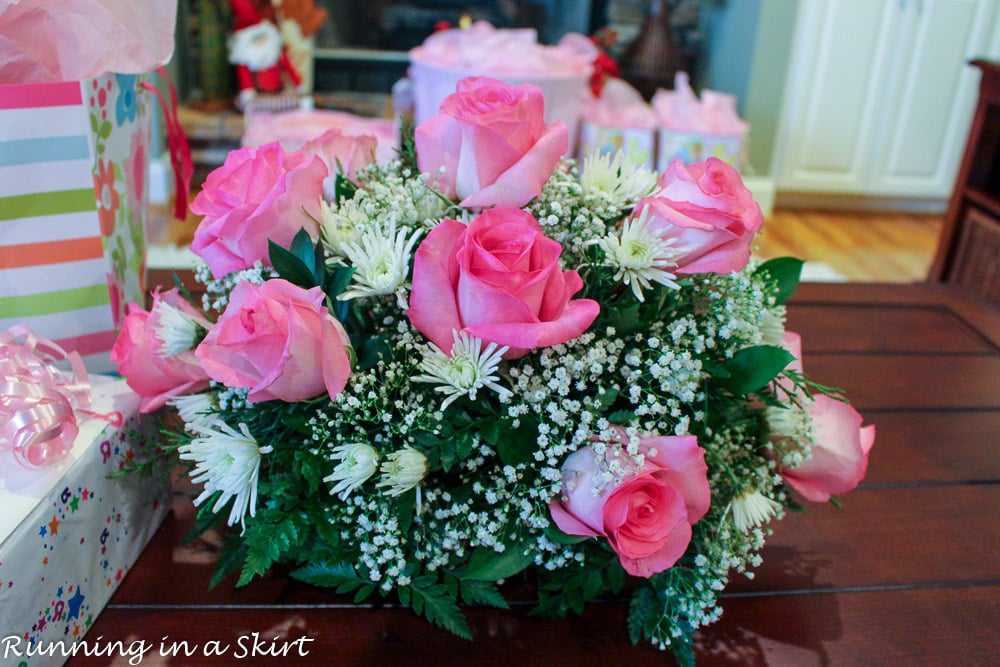 I can't wait to meet Miss Evelyn Janet soon!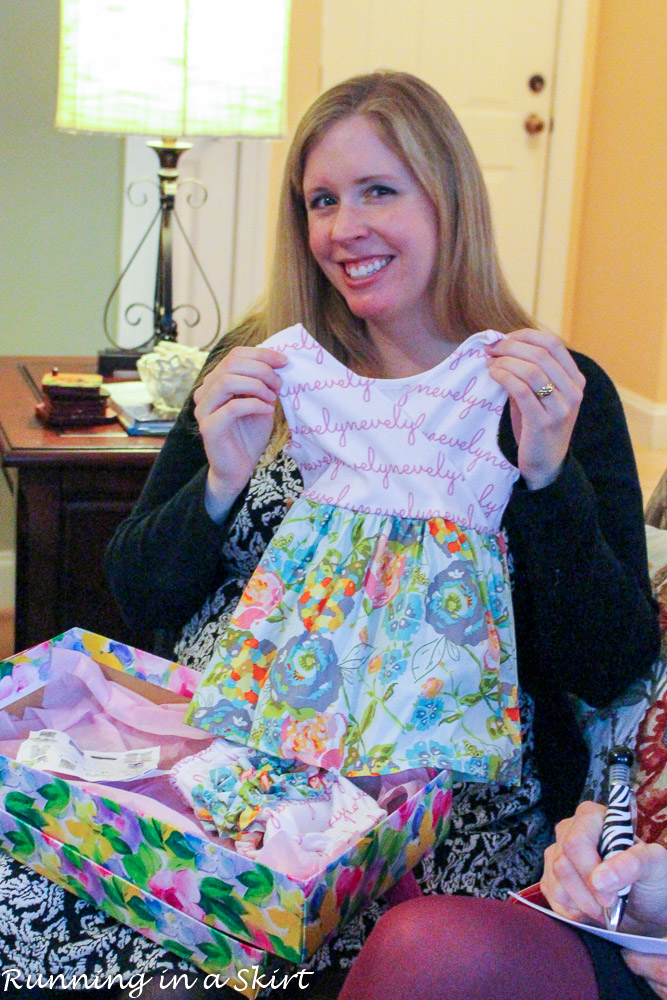 The Rest of the Weekend
After the shower I needed some downtime! The Hubs and I downloaded the entire Star Wars collection of movies. I might be the only lame-o in the world who hasn't seen them. We decided to view them in chronological order, not how they were made. So we started with Episode 1 and made it through Episode 3! I was so lost and kept having to ask questions, but I'm enjoying it. At least I feel like I know what the rest of the world is talking about now! 🙂
Have a Marvelous Monday everyone! Here's to 2016 being the best yet!
Thanks for stopping by today! Tomorrow I'll be sharing a new and easy way to make smoothies. I'm really excited about this one!
I'm linking up with Marvelous Monday.
Your turn!
What did you do for New Year's?
Has anyone else NOT seen Star Wars?