Fall can be the perfect time to race. Whether you're looking to PR or just have a great time, here are 5 race tips to rock your fall race.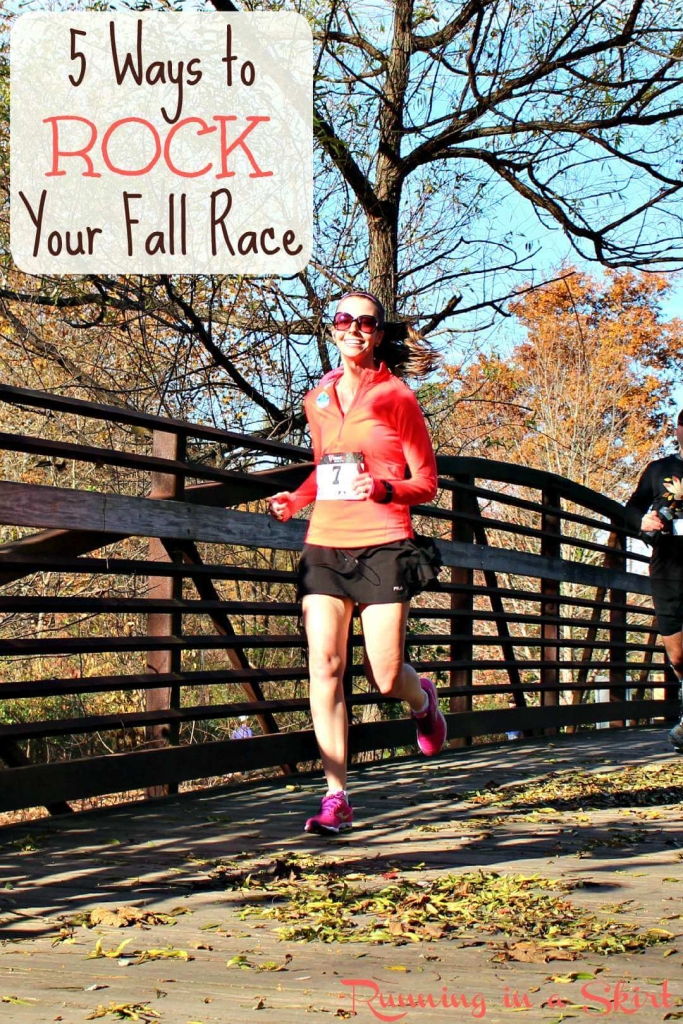 Hi friends!
It's been way too long since we've talked running on this blog! With fall really settling in, I thought I'd talk a little about the fall racing season with some race tips.
As much as I love summer, running is hard for me when it is super hot. My asthma reacts to really hot or really cold weather. That's why I think fall running and racing is fabulous. It's great to come off of a hot summer of training and gain some speed when the weather cools. I think it's a perfect time to hit a new PR.
Whether you are advanced or a newbie, here are some great tips to rock your fall race.
5 Race Tips to Rock Your Fall Race
1. Add speed work or tempo runs.
If you want to run faster or set a PR try getting in some speed work or tempo runs before your next race.
For the speed work, try getting used to running fast. If you are running strong and healthy, try picking up the pace well PAST your comfort level for a quarter a mile of your next run. Then return to your normal pace. Do this several times during a run if you are trying to get faster. I'll do this kind of run once a week if I am training for a PR.
For the tempo run, I will run the middle miles of my run at race speed. If I'm training for a 8K I would run one mile slow warm up, 2-3 miles at race tempo and then 1 mile cool down. This is also a once a week kind of run.
Don't try this if you are struggling with any sort of injury though!
2. Run longer than your race
If I really want to ROCK a race, I will do training runs longer than the race itself. If I'm running a 5K, I will get used to running 4-5 miles. I wouldn't advise this if you are running a marathon, but it works great for shorter races.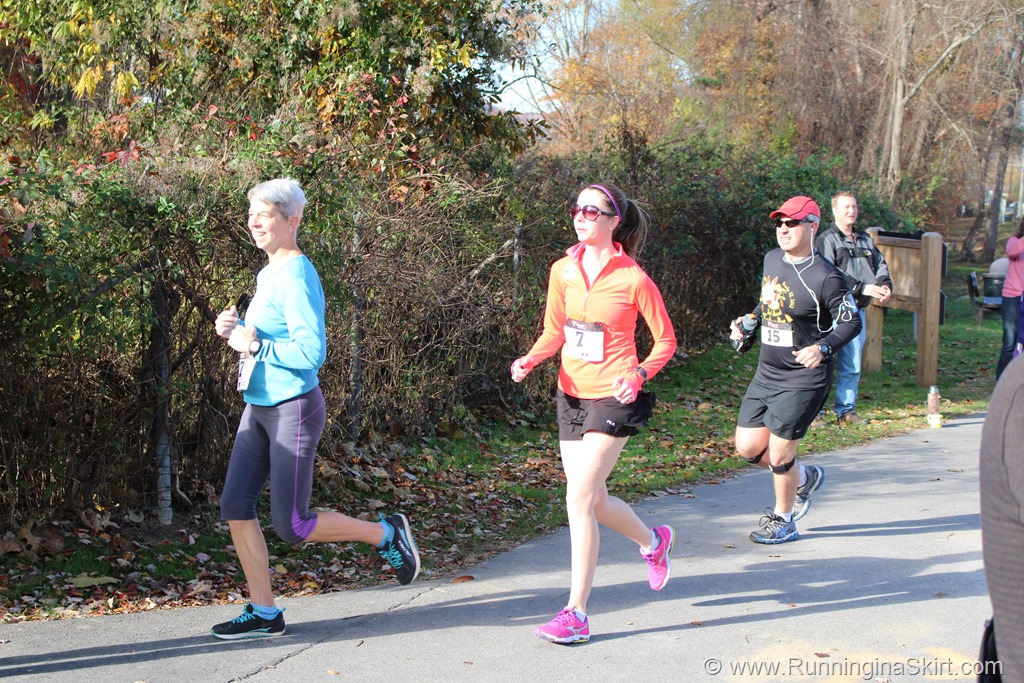 3. Focus on hydration and nutrition
Training and running is only half the battle. The best race times come when your body is fueled and hydrated correctly. If I'm trying to have a really good race, I will focus on getting in all my water the week before the race. I will also focus on eating as healthy as possible and getting plenty of whole grains and vegetables with lots of vitamins. I'll carb load, but not overdo it.
A healthy runner is a fast runner!
4. Don't overdress
Once the weather cools even a touch, I want to grab ALL THE CLOTHES and end up wearing too much to run. If you wake up race morning and it's the coldest it's been all season, don't overdress! Remember you will get really hot once you start racing and nothing slows you down more than a bunch of unnecessary layers. The waiting at the start line is the worst part, but it's always over pretty quickly.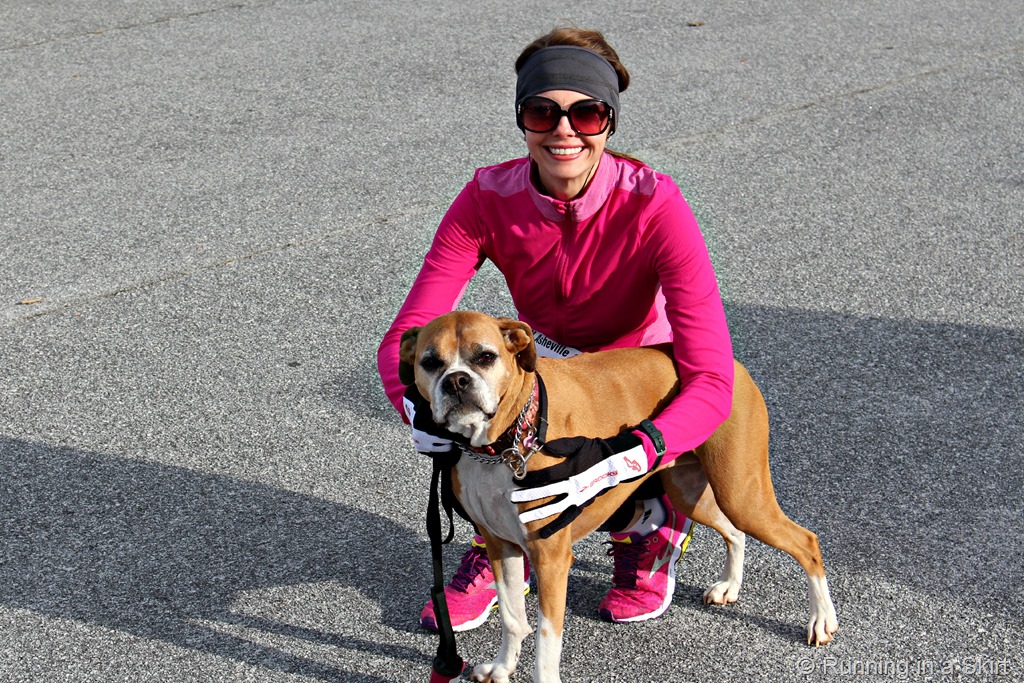 Oh how I miss, Ms Reina...
If you are really cold bring some extra pants that are big enough to pull on over your clothes before and after the race.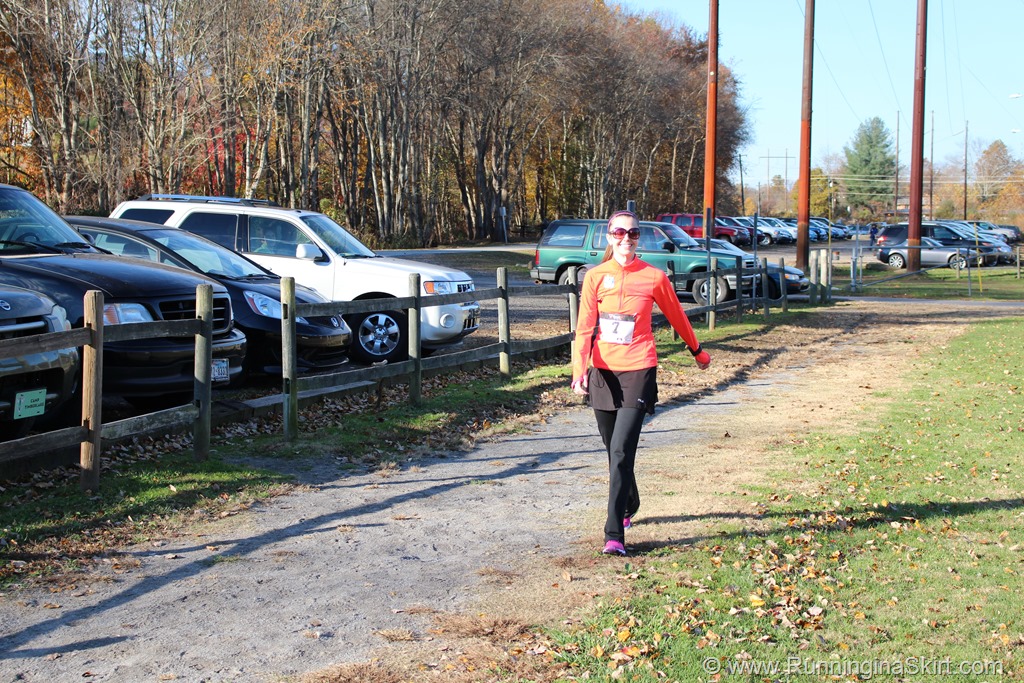 5.Remember to enjoy it!
Fall is such a glorious time to race! The weather is cool and the scenery is gorgeous. Even if you are racing to win or for a PR, don't forget to enjoy the moment and be grateful that you CAN run. Having fun may not make you win, but it will make the whole experience more enjoyable, no matter what the outcome!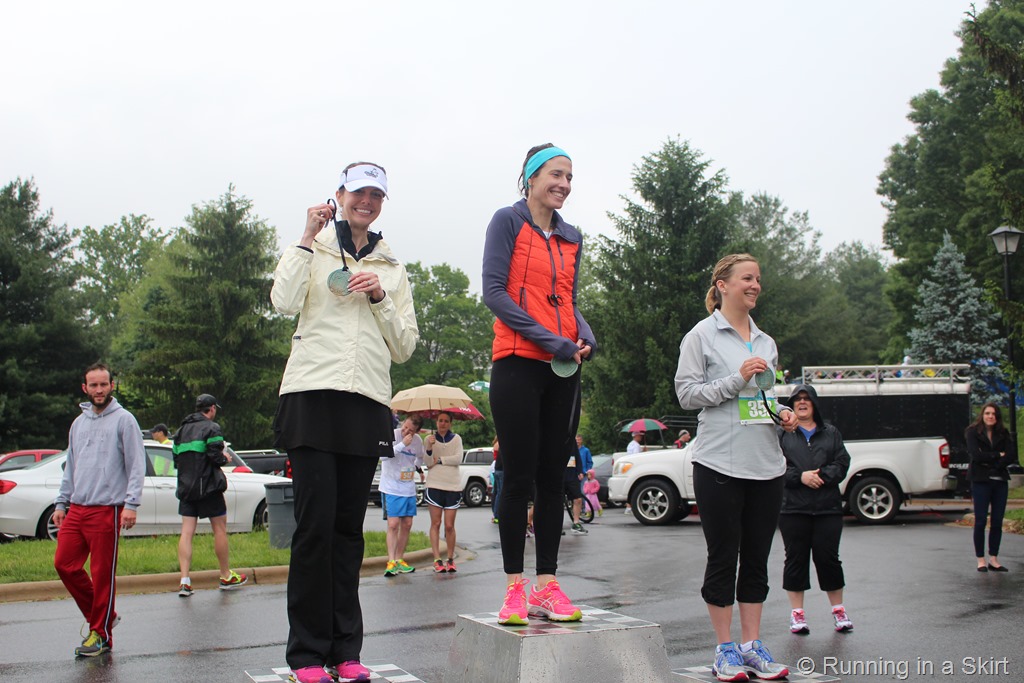 Love to run in the fall? Check out top reasons why Fall Running is Fabulous and What to Wear for Fall Running!
Thanks for stopping by today! Tomorrow I'm excited to share some yummy vegetarian tacos.
I'm linking this post with Jill Conyers for Fitness Friday and Annmarie for Wild Workout Wednesday.
Your turn!
Do you have any tips to add?
Are you running a fall race?