This post is brought to you by my friends at Great Harvest Bread Co. Asheville. Thanks for supporting the fabulous companies who support Running in a Skirt.
Mix up your Avocado Toast with these easy avocado toast ideas and find out where to get the BEST bread in Asheville!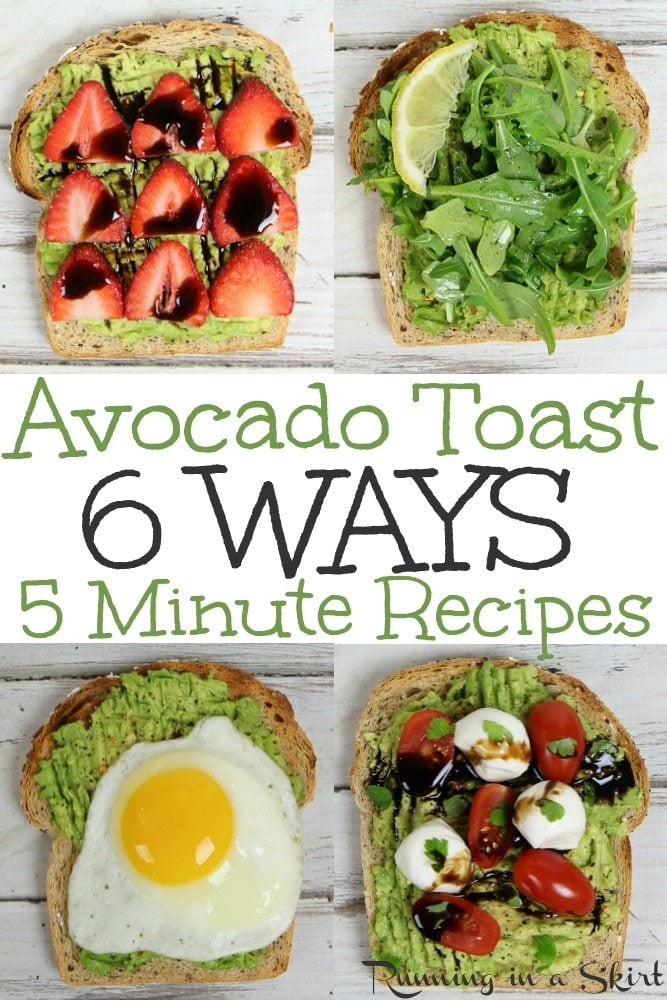 Hi guys!
Like the rest of the world, I'm totally ga ga over avocado toast these days. I've been making the basic version for awhile, but I recently decided to mix it up with some creative and totally swoon worthy but easy avocado toast ideas. These topping ideas will totally amp up your toast dreams!
Now obviously the perfect avocado toast is all about a ripe and creamy avocado and toppings... but at its heart you really need to start with a perfect bread.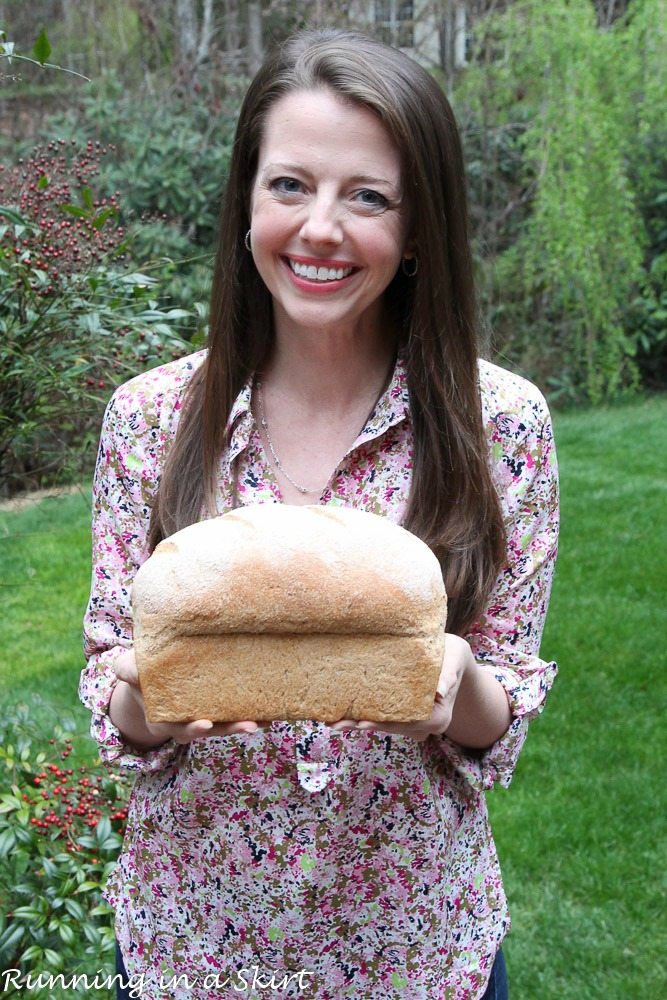 I recently learned about a hidden gem in Asheville that you have to try... Great Harvest Bread Co.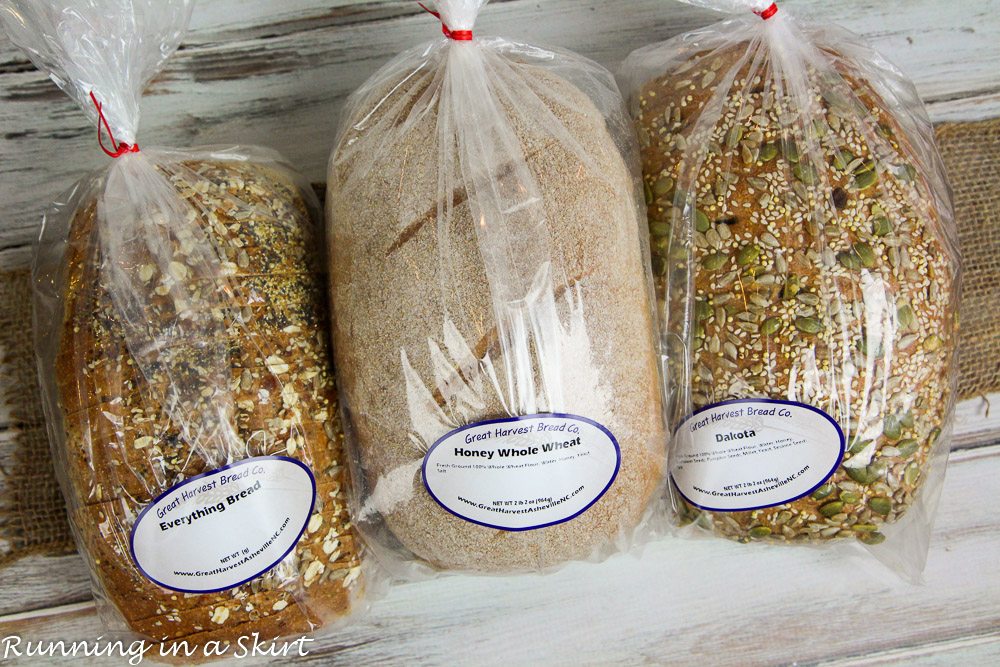 They not only make the best bread in Asheville, but the best bread I've ever tasted. No joke.
All other bread is basically ruined for me now.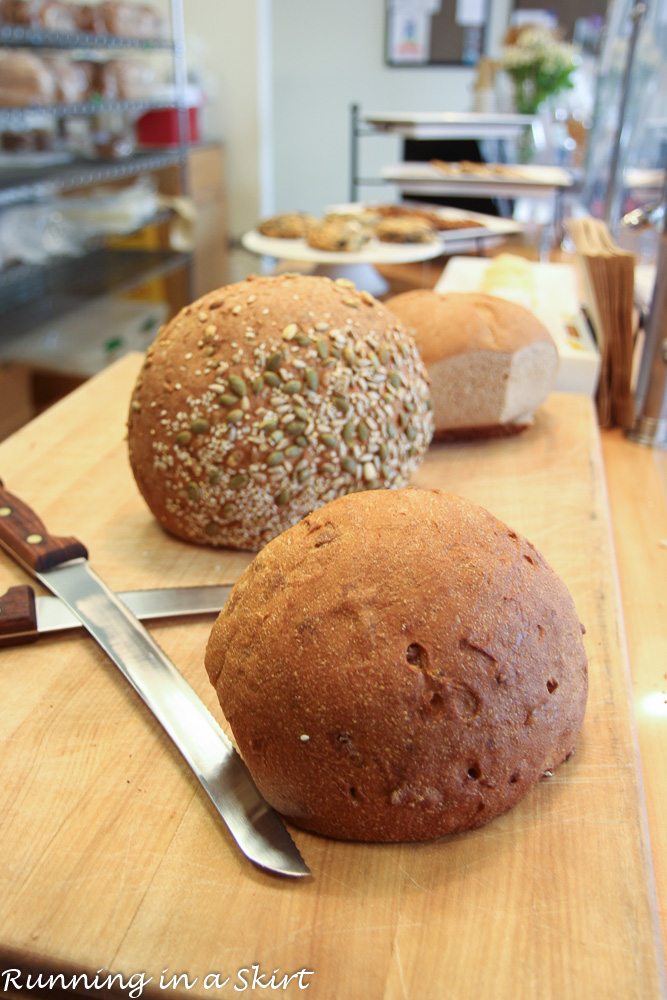 And as a full on carb loving foodie, I've tried my fair share of breads. They not only have the BEST bread to use in these easy avocado toast ideas... but the best bread to use for any purpose. In fact it's so good you might find yourself in your car outside of the store snacking on a slice right out of the bag... not that I would know anything about that...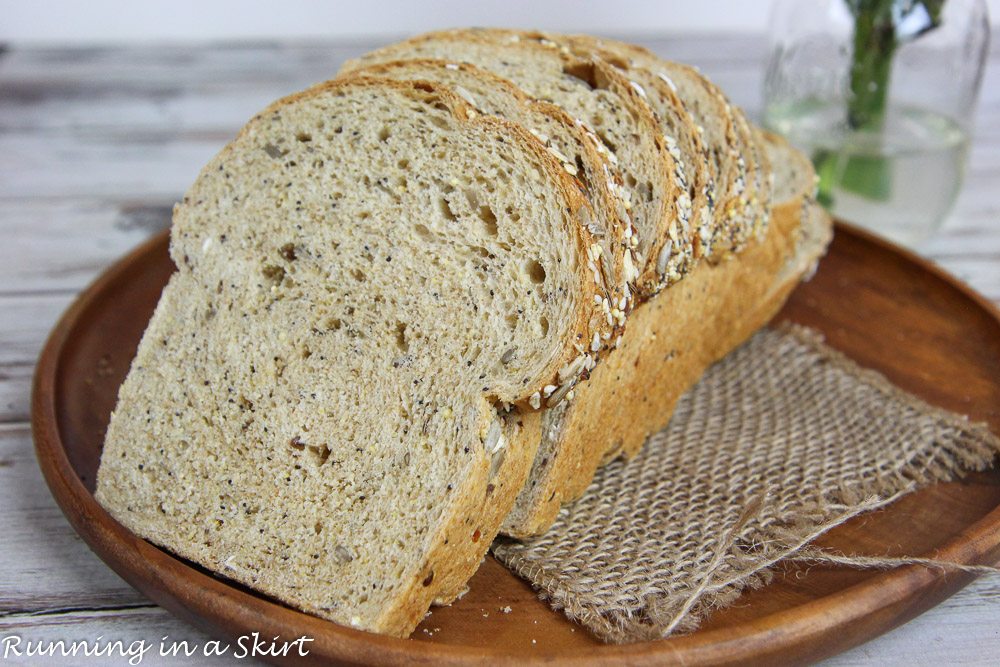 Here's what makes Great Harvest Bread Co. different and fabulous... they actually mill their own fresh wheat berries into a 100% whole wheat flour every day. This is the mill in the back of their store... cool huh?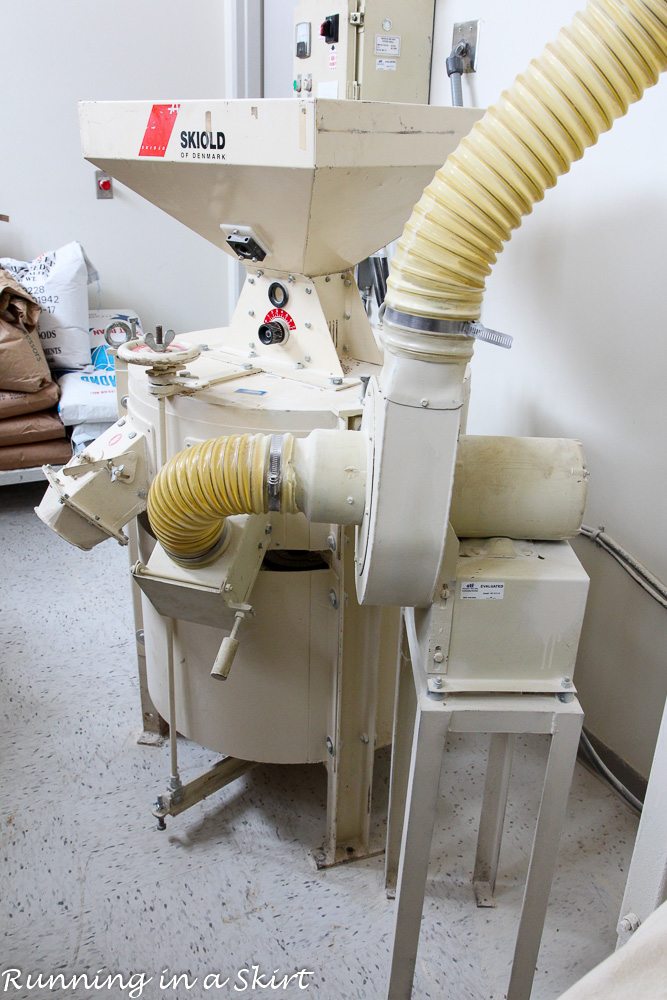 Their basic Honey Whole Wheat Bread has only five ingredients and you can spell them ALL: yeast, water, honey, salt and flour. That's it. No chemicals, no preservatives... no crap you don't want to eat. Only delicious bread-y goodness. If you are lucky you can get a loaf right out of the oven.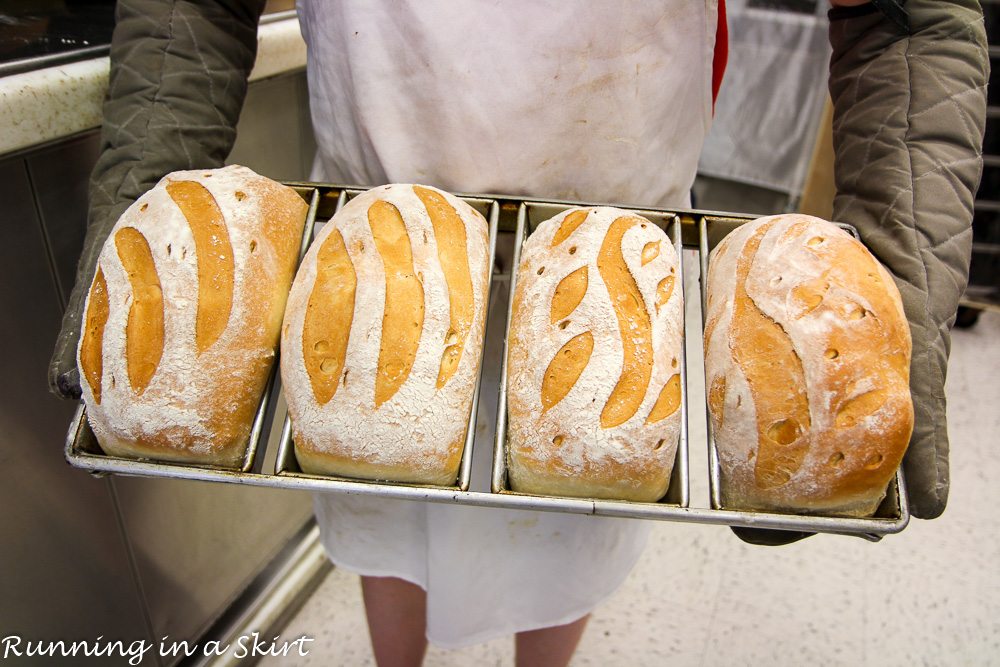 Each day they also make a Dakota Bread (the Honey Whole Wheat Bread with pumpkin seeds, sesame seeds, sunflower seeds and millet,) Cinnamon Chip Bread and Farmhouse White.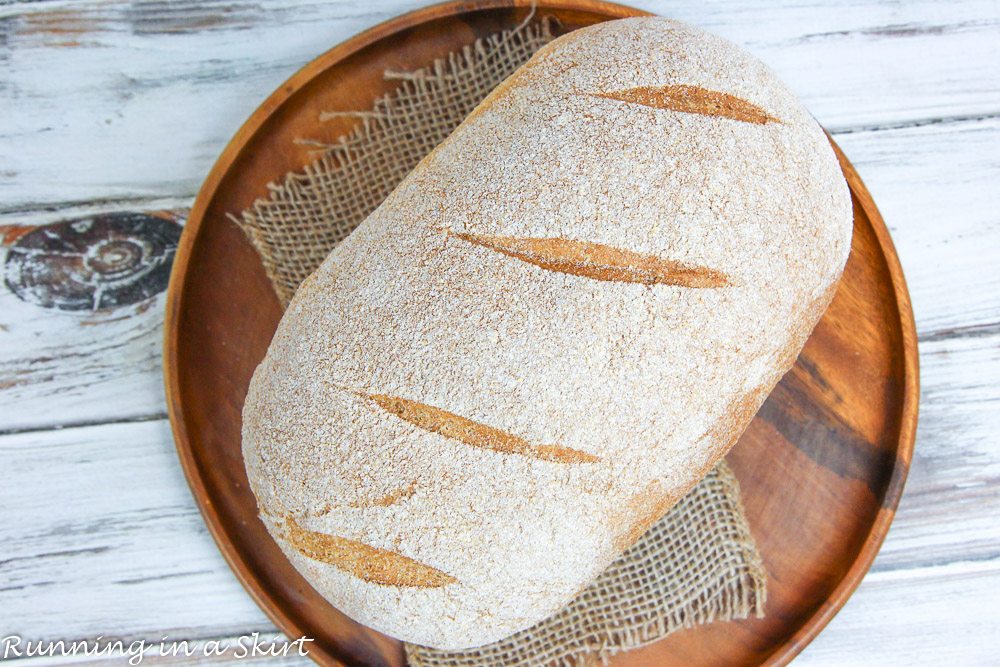 The Great Harvest Bread Co. also makes two artisan breads daily... one of my favs is the Everything Bread. It has all the tasty flavors of an everything bagel.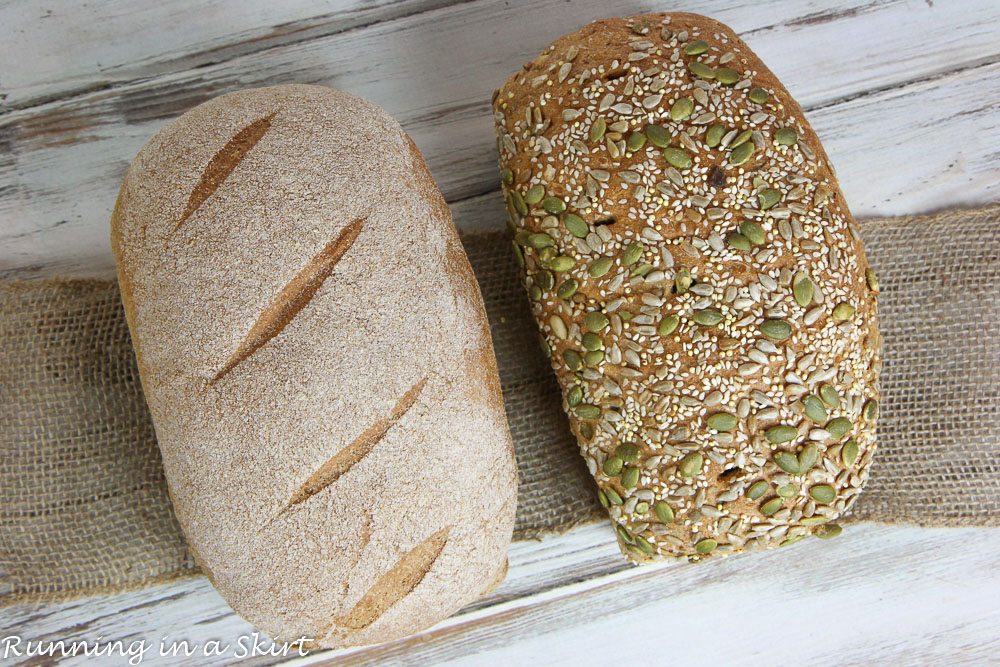 On Tuesdays and Friday afternoons the Great Harvest Bread Co. even makes fresh sourdough with a 20 year old starter from San Francisco that was married to an Asheville starter. It is 100% wild yeast with nothing commercial. It's divine.
Beyond the bread, I am a huge fan of the store because it is locally owned by an Asheville couple who have a passion for making a beautiful, less processed and delicious product. They are the kind of people you want to support. The store recently changed management and you can really feel the difference.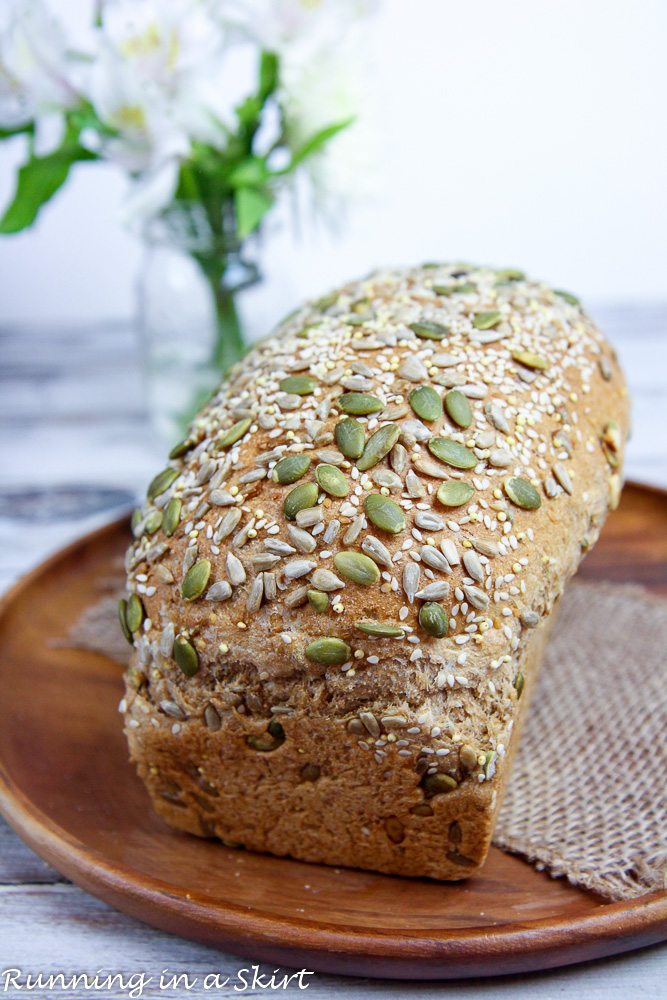 In addition to seeing breads, baked goodies like cookies, biscuits, brownies and scones, they also serve up a delicious lunch. My favorite is the Veggie 3 Seed Hummus Sandwich but I also like the Breakfast Sandwich (served all day!) Other top picks are the Goddess Turkey, Big Sky Chicken Salad and Apple Bacon Grilled Cheese. They are also adding salads and two new sandwiches to the menu this month making Great Harvest Bread Co. a great place to get a loaf and lunch.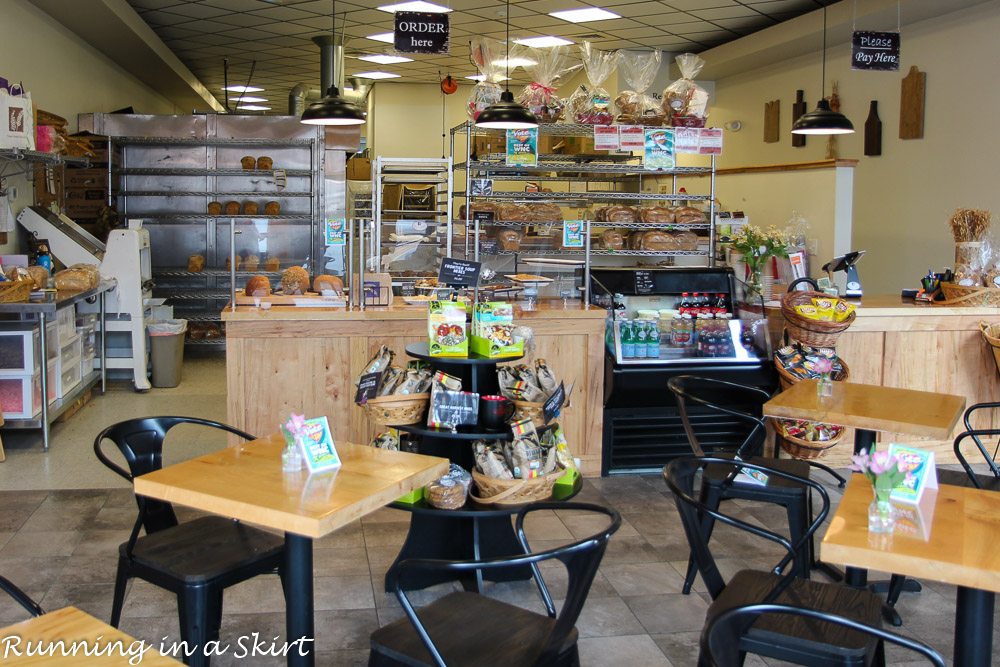 So now that you know where to get the best bread in town, I thought I'd share my favorite easy avocado toast ideas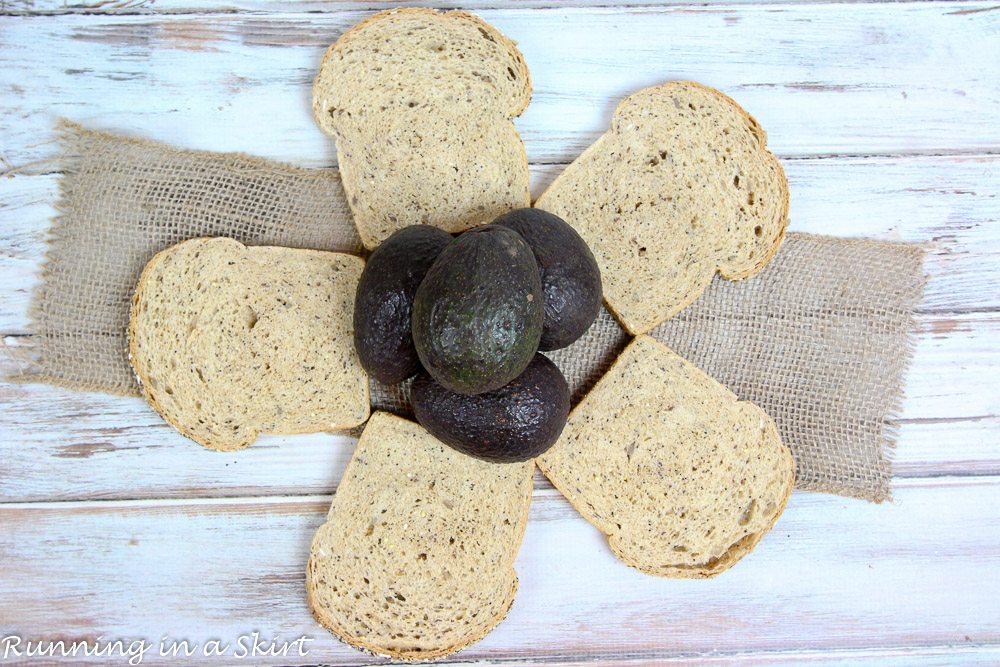 Easy Avocado Toast Ideas
Plain Avocado Toast
Start with some Great Harvest Bread Co. bread and top with a beautifully ripe avocado. Generously salt and pepper... then kick it up a notch by adding crushed red pepper flakes.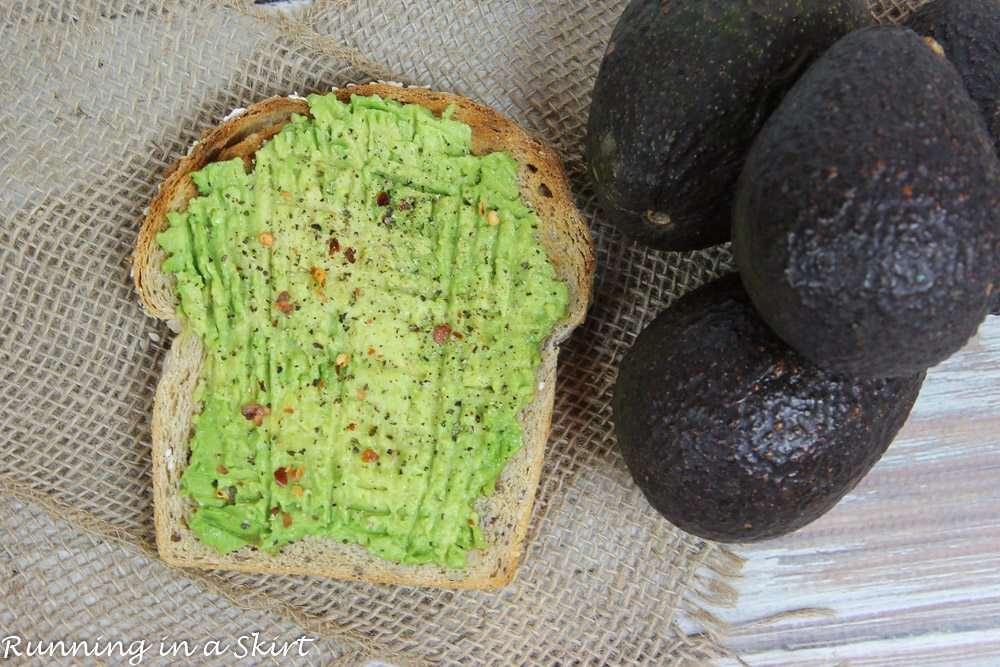 Avocado Toast with Egg
The Avocado Toast with Egg is a classic combo and one I make all the time. Add a sunny side up egg to the combination above.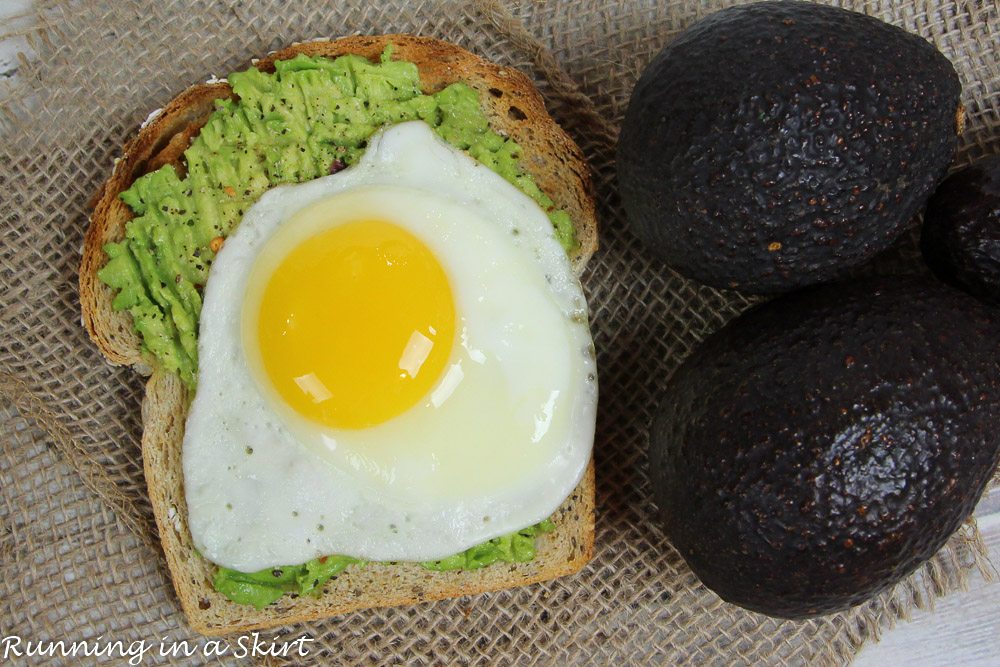 Lemony Arugula Avocado Toast
Peppery arugula pair perfectly with avocado toast! Start by tossing fresh arugula in lemon, salt and pepper then add to the first toast combination.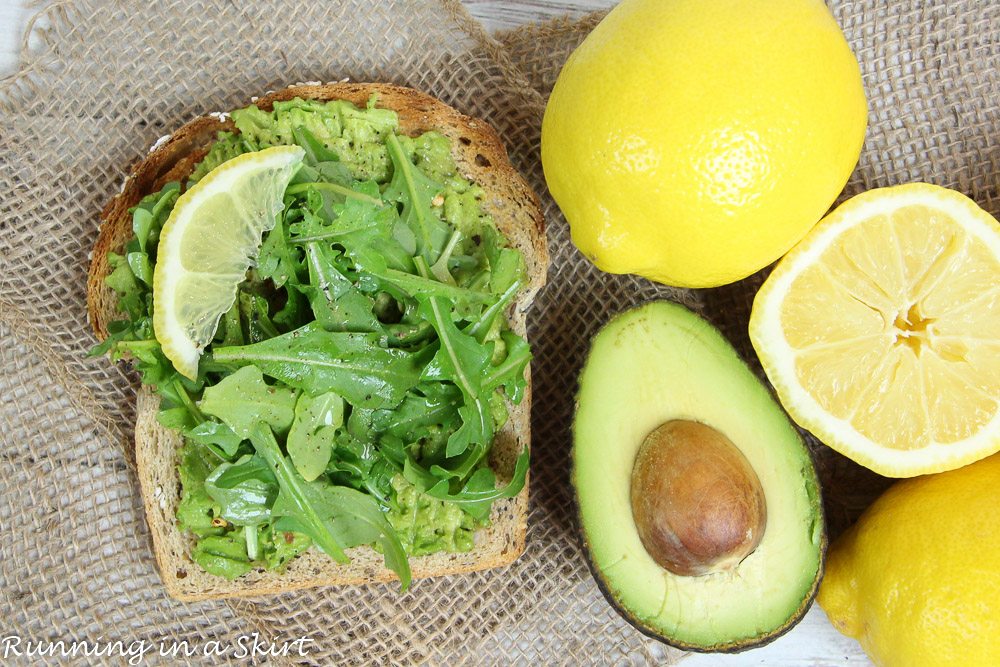 Caprese Avocado Toast
Dream of summer by adding fresh cherry tomatoes, fresh mozzarella, basil and a reduced balsamic vinegar to the toast.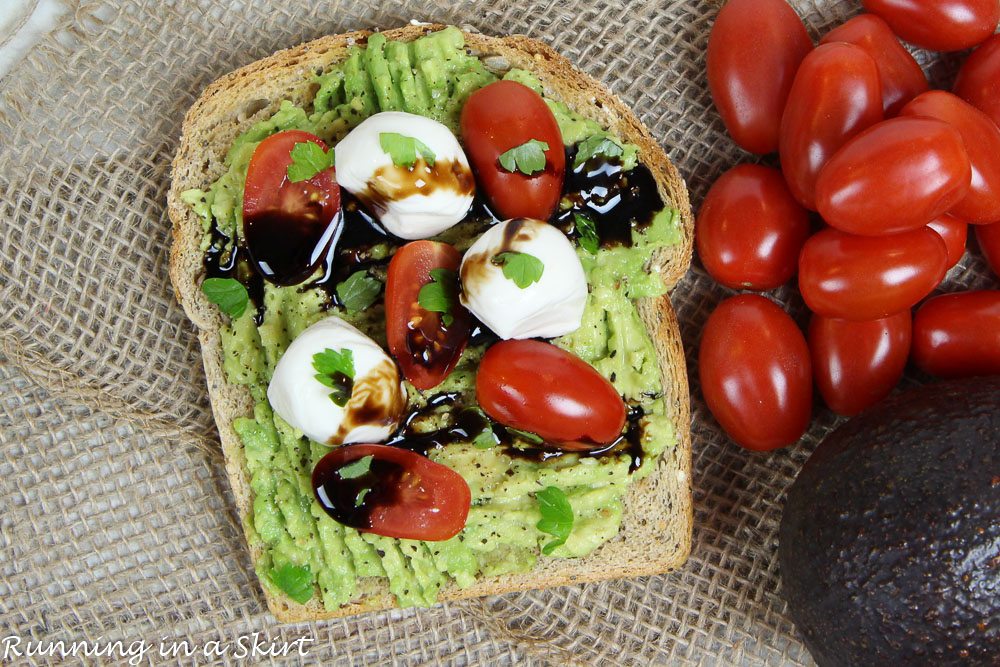 Tomato Feta Avocado Toast
Tomato and feta is the perfect easy avocado toast idea. This classic combo is perfection!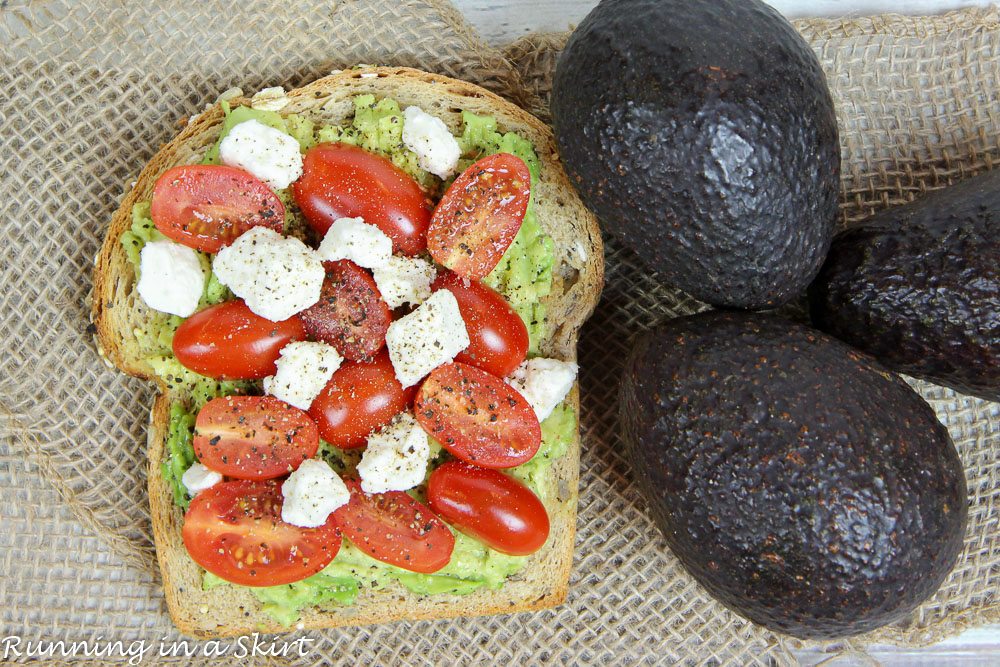 Strawberry Balsamic Avocado Toast
This toast might be a bit unusual... but trust me! Make your plain avocado toast without salt and pepper. Add sliced strawberries and a reduced balsamic reduction for a slightly sweet and plenty dreamy toast.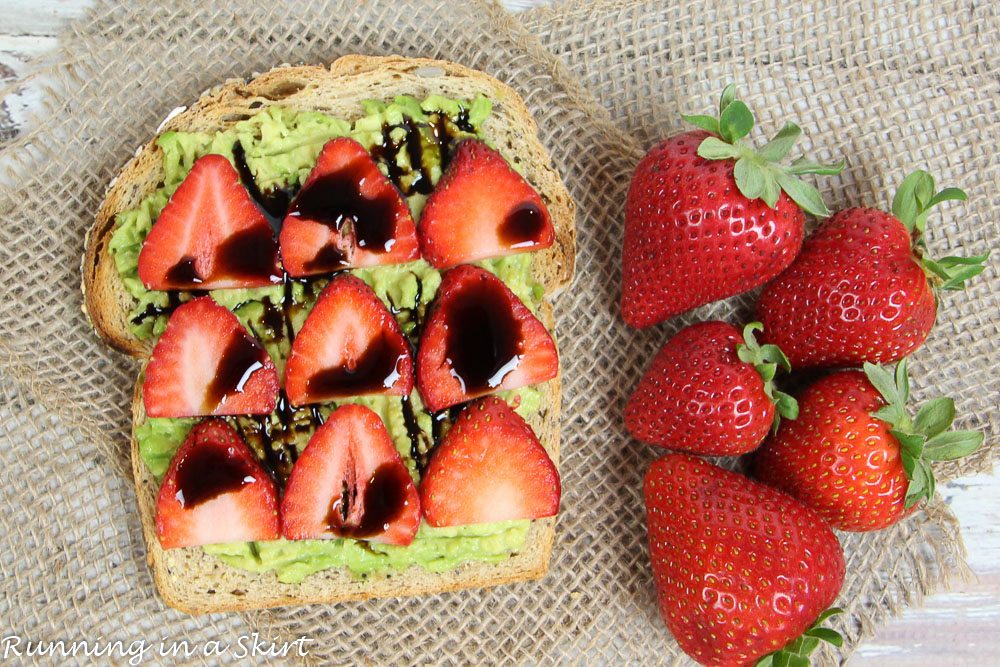 Great Harvest Bread Co. Asheville
If you are in Asheville make sure to stop by Great Harvest Bread Co. Friday April 27th and Saturday April 28th. They are holding a meet the owners Open House from 11-5. They will have samples of their entire line of sandwiches, complimentary wine, a raffle, games and a caricature artist from 11-3 on Saturday.
If you buy a loaf of their class five ingredient Honey Whole Wheat you will get a mini loaf free! It will be a great event.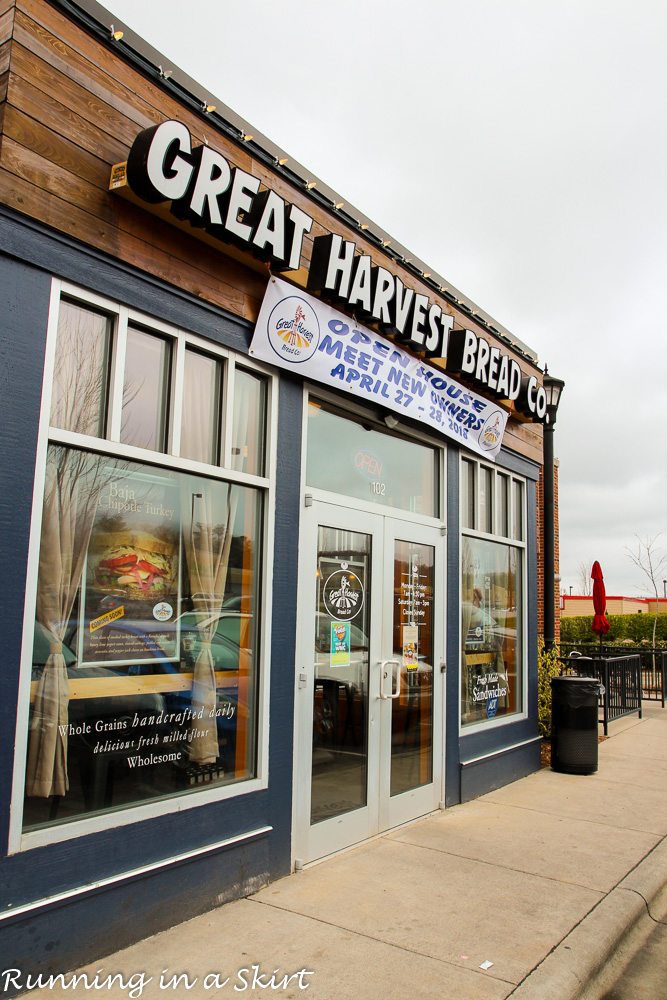 AND if you aren't sure what to get your Mother for Mother's Day stop by to pick up a beautifully packaged gift basket! They range from $18.00- $34.50 and are perfect for any foodie.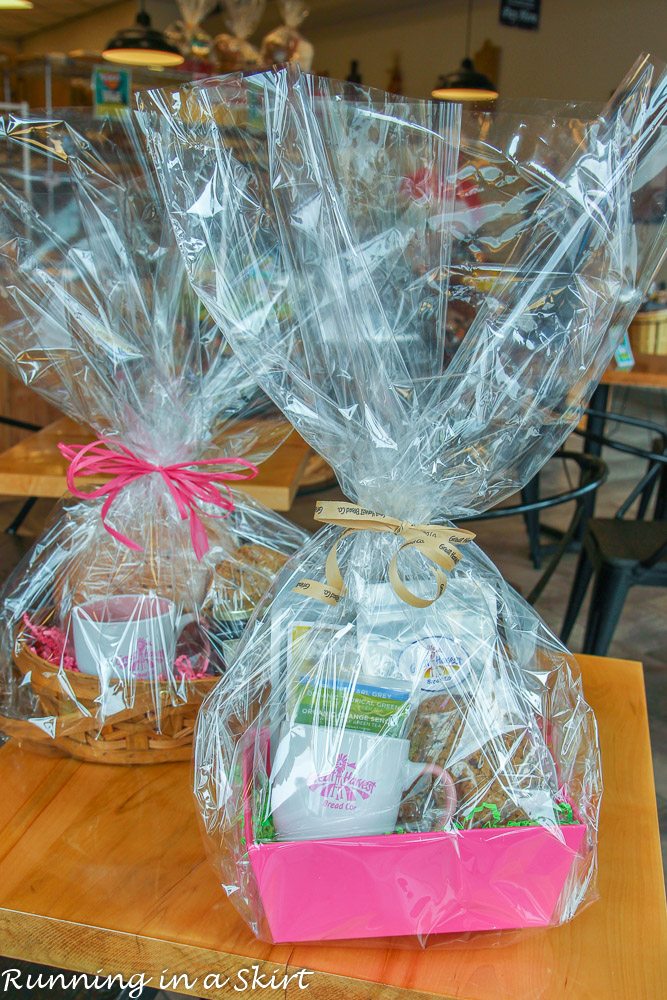 Even if you can't make it to the special events, you have to try this bread. You'll be supporting a local couple who loves baking AND eating the most delicious loaf you've ever tried.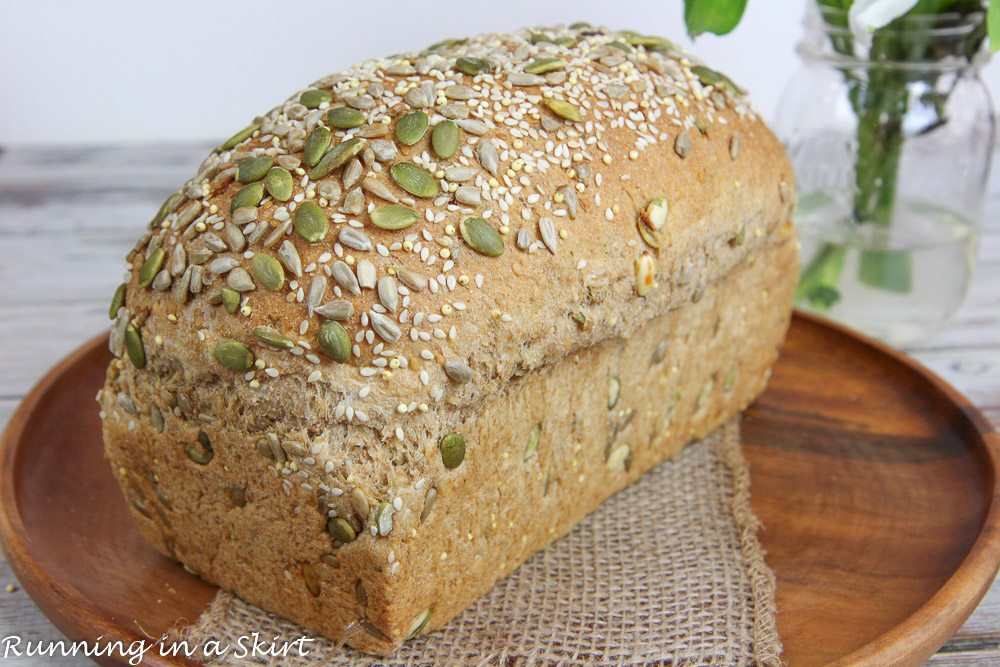 And if you are reading from far away, try my easy avocado toast ideas and let me know what you think!
Like this post about Easy Avocado Toast? Pin this to your favorite Pinterest Board.


Also try...
Thanks for stopping by today! Come back tomorrow for a healthy twist on Eggplant Parmesan.
Your turn!
Head to the Great Harvest Bread Co. site and let me know which type of bread you'd like to try first.