Hi friends!
Don't forget to enter the $100 Visa Gift Card Giveaway!
I hope y'all had a good weekend. Mine was a whirlwind! One of the highlights was going to a gala last night at the Grove Park Inn. I shared a few photos on my Instagram and Instagram Stories , if you are interested. A couple of you asked about the dress... it was from White House Black Market.
Now for some fun! It's time for a series I like to call Currently...
Currently I'm...
Reading...
I've been back on a magazine kick lately. Somehow my stack piled up again. I have Southern Living, Runners World, Family Circle, Women's Day, All Recipes and Guideposts! I may or may not have a magazine subscription problem. That is still up to debate.
I'm hoping to plow through these soon and find a cozy book for fall.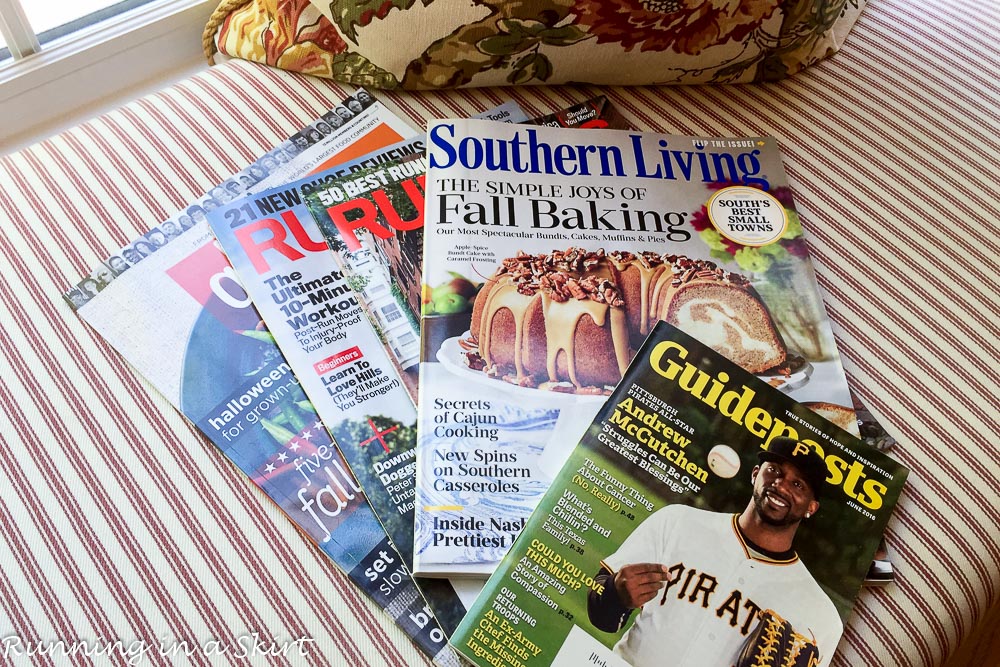 Listening...
I could listen to this song all day. Love it!
Watching...
SOOOOO... we finished ALL of House of Cards. (Maybe this is why I don't have a book I'm reading- haha?) We watched the last episode this weekend and I can't believe it ended like that! So dark. Both the Hubs and I really enjoyed the show and got completely HOOKED. I'm kind of excited that it's not completely over and another season is coming out, but I wish I could watch it now. It looks like it might not be until Spring of NEXT year until I get a new season. That's a long to wait!
Up next is the new season of Narcos! The first season was one of the first things we watched when we finally got Netflix last year. Once again it's a little dark, but I do enjoy TV based on history.
Wearing...
I guess I'm protesting fall because I'm still rocking my flipflops. The first week of September was super hot in the mountains (even hotter than parts of actual summer,) so I haven't had to change my shoes yet. I know rainbow flip flops aren't as cool as they once were, but I feel like they might always be part of my summer uniform.
And yes, that appears to be a running socks tan. doh!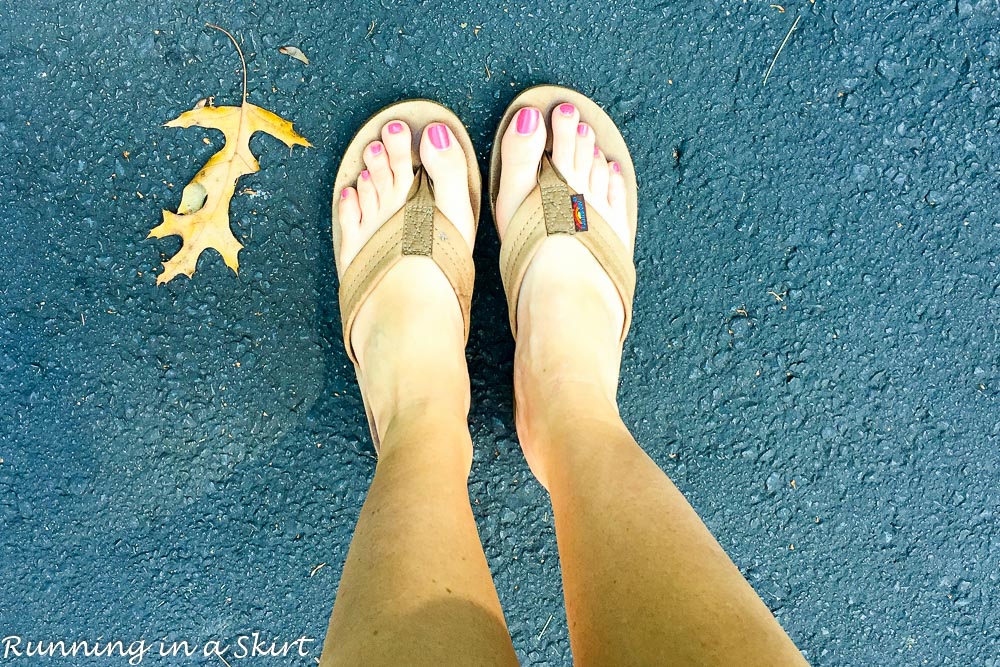 Eating...
It's not really cold enough, but I've been craving soups lately for some reason. I made a big batch of my EASY Crock Pot Vegetable Soup and I've been eating off that. So good! The recipe is coming up soon. You guys will love it.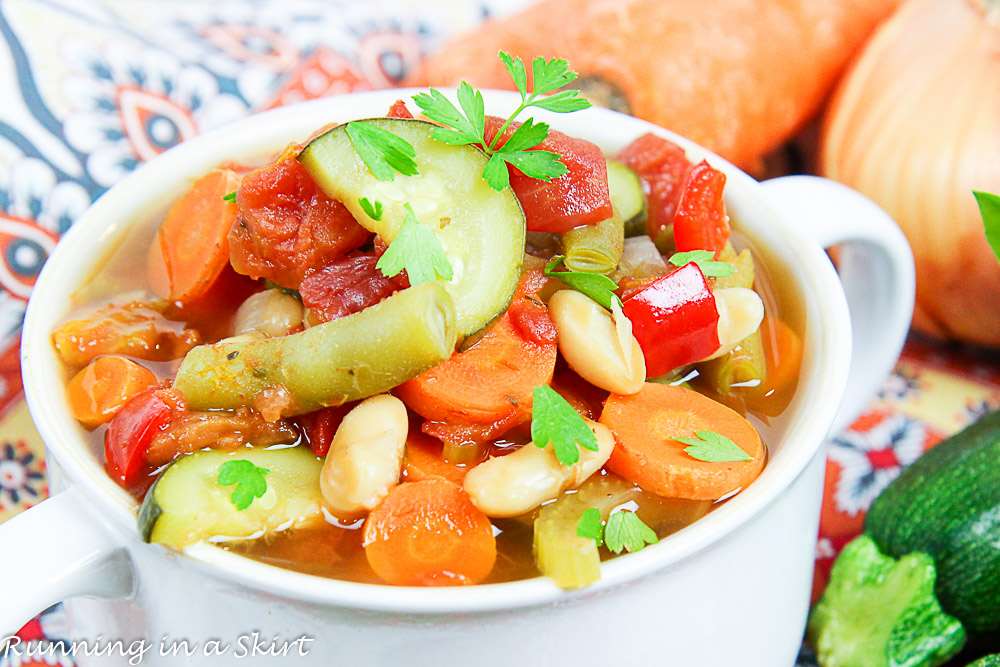 Drinking...
After a summer of not drinking much hot tea in the evenings, I'm back on my Sleepytime tea kick. In an Aloha mug, no less.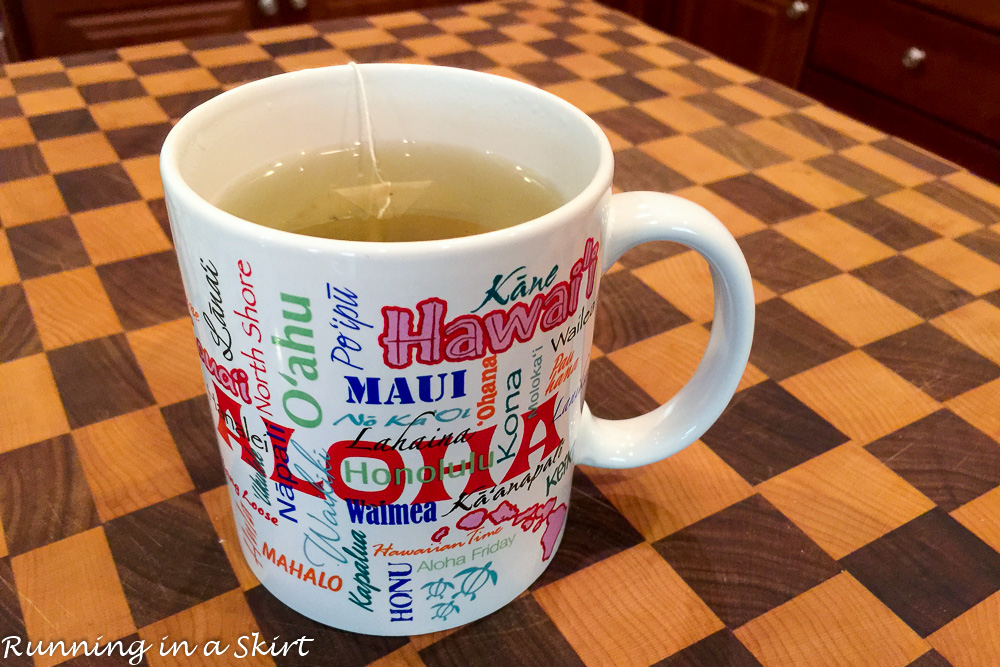 Indulging...
I normally go the food route with this one, but the first thing that came to my mind with indulgences is my new little camera!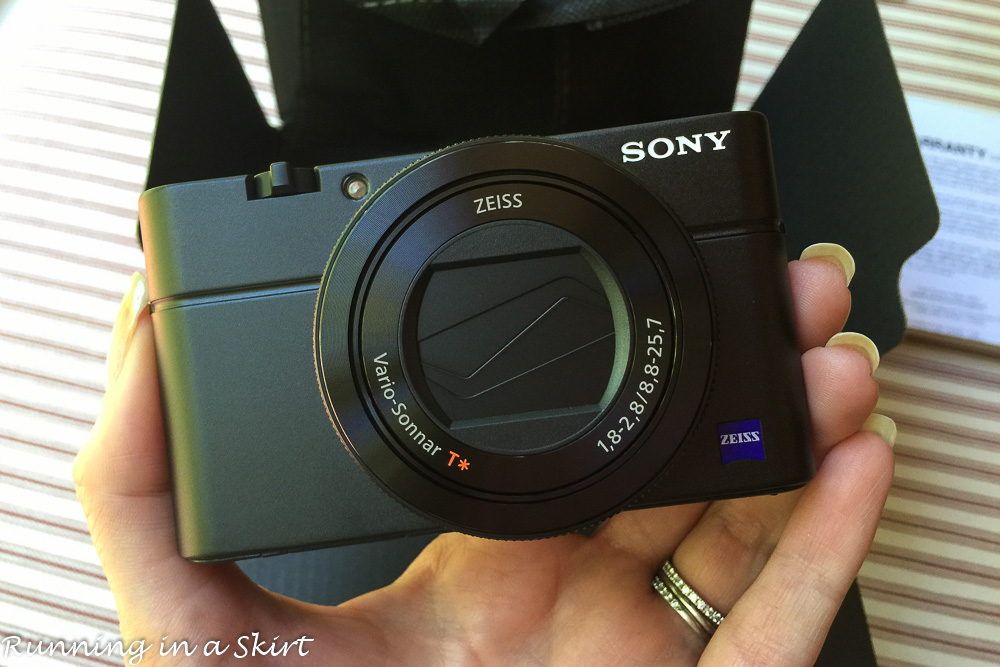 Instead of getting little presents this year for my Birthday, I asked for one big thing from everyone and I got it. The hubs and I bought the rest of it as an investment in the blog. This baby was a bit of a splurge, but I am so excited to have it. I've been wanting it for over a year!
I still LOVE my DSLR, but this camera will be great for travel that doesn't lend itself to a giant camera and everyday stuff like photos for weekend roundups. It even has wi-fi to go directly to social media. Apparently the photo quality is just as good as the big camera! I can't wait to start using it. Hopefully these will be some of the last iphone pics your see on the blog!
Praying...
Ohhh guys. Sorry to dump all this on your guys, but my prayers have been full and my heart has been heavy.
I shared a sad and heavy story last week about one of my friends losing his son. I'm still praying for him.
On top of that in the past few weeks I've found out my grandparents in Ohio AND my grandmother, Bea in Chattanooga are moving to assisted living facilities. No one is particularly happy about it and it makes me so sad. Both of the houses are being sold quickly. I feel terrible for them. It's so strange that it's happening all at once and it has been a lot for me to digest. I've been praying for my family to find some peace with the move and the decision. I'm hoping once the dust settles everyone will actually be happier.
Also my dear friend and fellow blogger, Susanna recently lost her Mom. I know how hard it is, so I've been praying for her as well.
Thanks so much for stopping by today. Come back tomorrow for a new fall themed overnight oats recipe.
I'm linking up with Marvelous Monday!
Your turn!
Answer one of the Currently... prompts above.